There was once a girl in Shanghai whose name was Sun Shuying but who was referred to within her family as either Third Daughter or Third Sister. Although she was born in the Year of the Sheep – 1931 – she looked like a plump little monkey; at least that's what one of Eldest Sister's suitors thought when he came courting under a balcony and saw Third Sister leaping about. "She's totally annoying and you should ignore her," was Eldest Sister's yelled advice to her Romeo below.
Big sisters everywhere are like that and on the whole – so Third Sister always told herself when she looked back (which she didn't tend to do, preferring to face forward) – there were plenty of happy moments in her childhood. She loved the symmetry of the rosewood baxianzhou or "eight fairies table" where the whole family – parents, grandmother and five children – could sit together, waited on by the servants.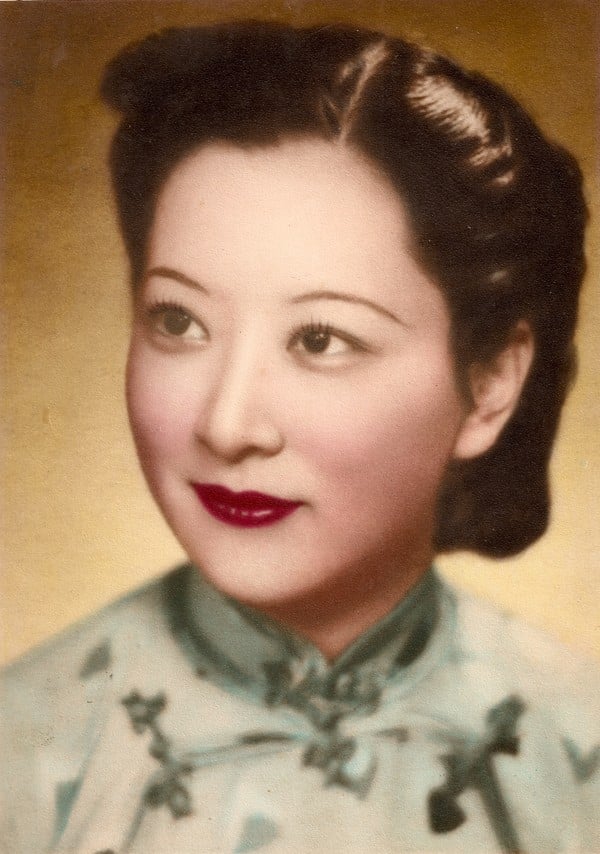 She adored her mother, her Muma, who rarely rose before midday and existed in a languorous haze of powder, perfume and Garrick cigarettes. She was petted by her paternal grandmother, her Qinpo, who dominated the household. As for Yeye, her paternal grandfather … he had a habit of half-sucking sweets, replacing them in the tin, then offering them round. The children could hardly contain their giggles.
It's true there had been that time in 1941, when she was 10, that a Japanese officer had come to their residence in Lane 668. She had been on her own, listening to Deanna Durbin sing The Last Rose of Summer on a forbidden radio. He had demanded it be switched off, then he had looked around and asked for tea. Most people in the city only knew Shanghainese and the officer spoke in Mandarin but, luckily, Third Sister had already learned some at McTyeire School.
So they had talked. He had told her he had twin daughters her age in Japan. He had asked her if she would like to learn a song. Third Sister loved singing and the officer was delighted when she sang it back perfectly. He said she had done her family a great service and, indeed, she had – the officer requisitioned a different house in the lane for military use. That family had to move out within three days.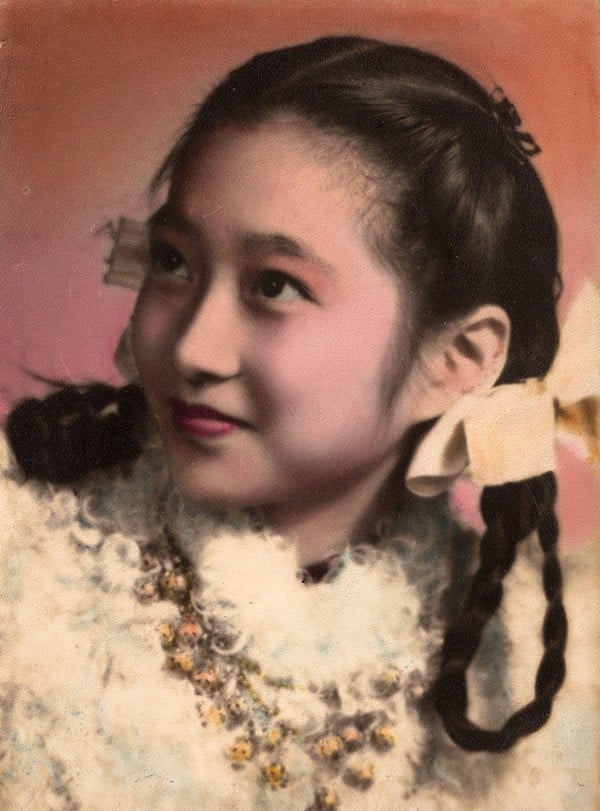 But Third Sister was well used to obeying adults. It was only in her teens, when she went to St Mary's Hall, that she started to feel like an individual, to become not a number but Shuying. Soon, like all her friends, she decided to choose a Western name. She heard one she liked in a Bette Davis film (it belonged to a French duke's daughter) and after that she was always Isabel.
At school, Isabel was such a renowned storyteller that some of the younger girls would creep into her room to listen to her. When, in 2014, St Mary's Hall compiled a collection of students' reminiscences, one former pupil said of those 1940s nights, "Her self-scripted tales of love were wonderful and moving, simultaneously happy and painful so they made us shed tears. Isabel had this talent – it's a pity she didn't develop it."
A decade earlier, St Mary's Hall had already cultivated one writer, Eileen Chang, probably best known for writing the story on which Ang Lee's 2007 film Lust, Caution was based. Chang had left for Hong Kong and later did translation work for the United States Information Service (USIS) in the city. And Isabel, too, went to Hong Kong. One March morning in 1950, when she was 18, she left Shanghai carrying just one small, pink suitcase under the impression she was going for a few weeks' holiday.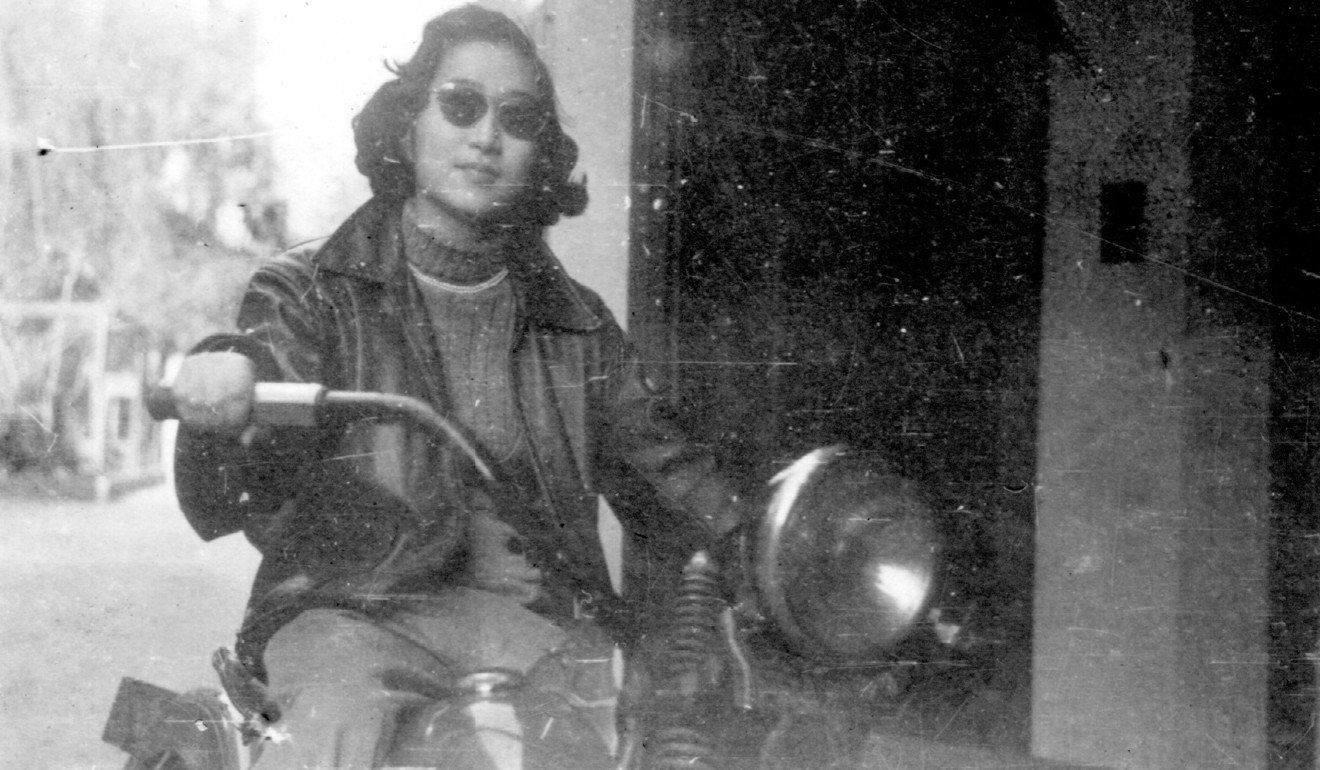 It would be almost three decades before she returned, in 1978. By then her father was dead and the house was inhabited by many families. She found China painfully filthy and shabby. She told herself she would never go back.
She had made a life in Hong Kong with her husband, Raymond Chao, who had been educated in Shanghai and who worked in advertising, and their three children, Leslie, Lloyd and Claire. Like Chang, she worked for USIS, organising cultural and educational exchanges. But she didn't write any books.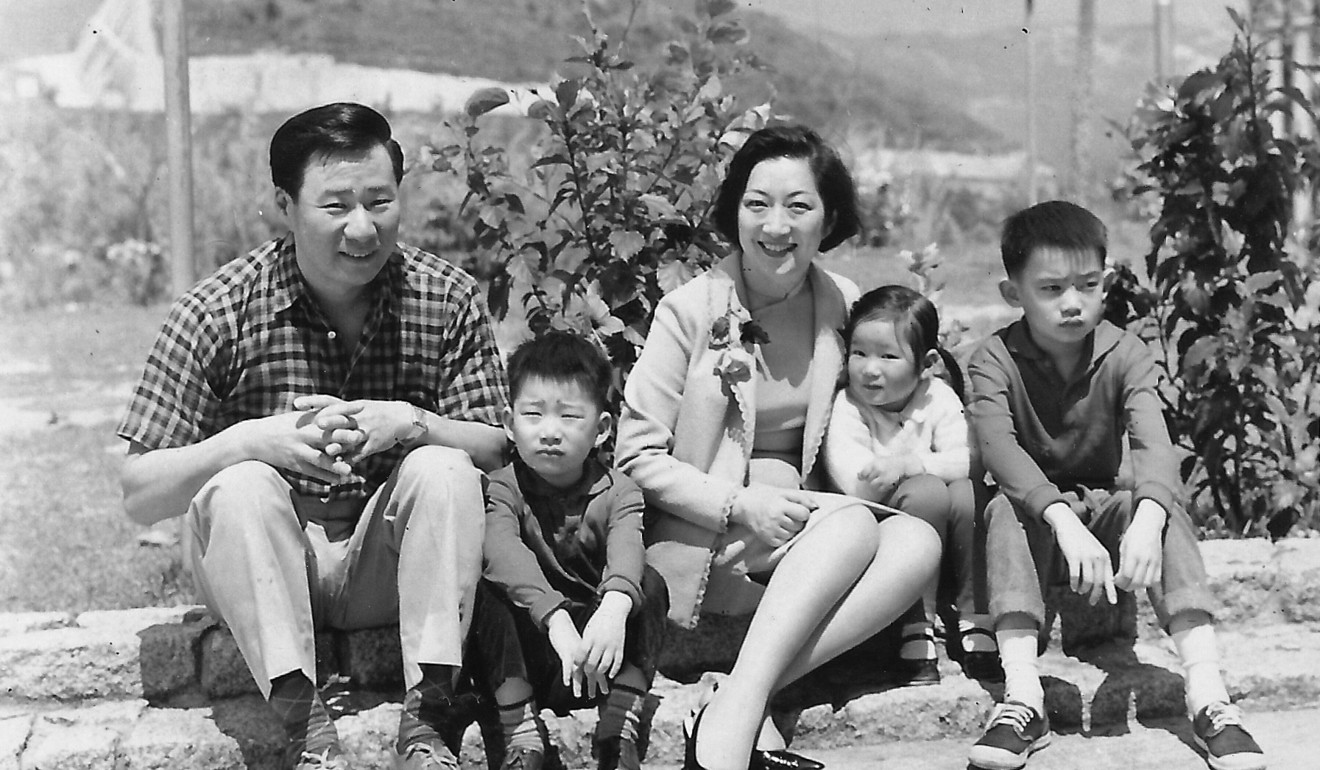 Another 30 years passed. In October 2008, she and Claire travelled to Shanghai and visited the house on what is now called Zhenning Road. Claire, then 46, was at that point, around the middle of life's journey, when previously dull history starts to look more vivid as it applies to one's own family.
On the trip, she asked her mother about the war, about starvation, about hardship. But Isabel wanted to remember the long-gone nightclubs, the fashionable boutiques, the vast entertainment palaces, the cinemas …
Inside the house, now home to maybe 30 people, mother and daughter found an empty space on the ground floor. An occupant had moved out, leaving the door ajar, and they had crept in. Isabel recognised the old zhongjian – the middle room – of the house, where her father had displayed his furniture and art. One day, when she and her brother had been playing, she had knocked a large "scholar's rock" from its stand, and it had broken in two.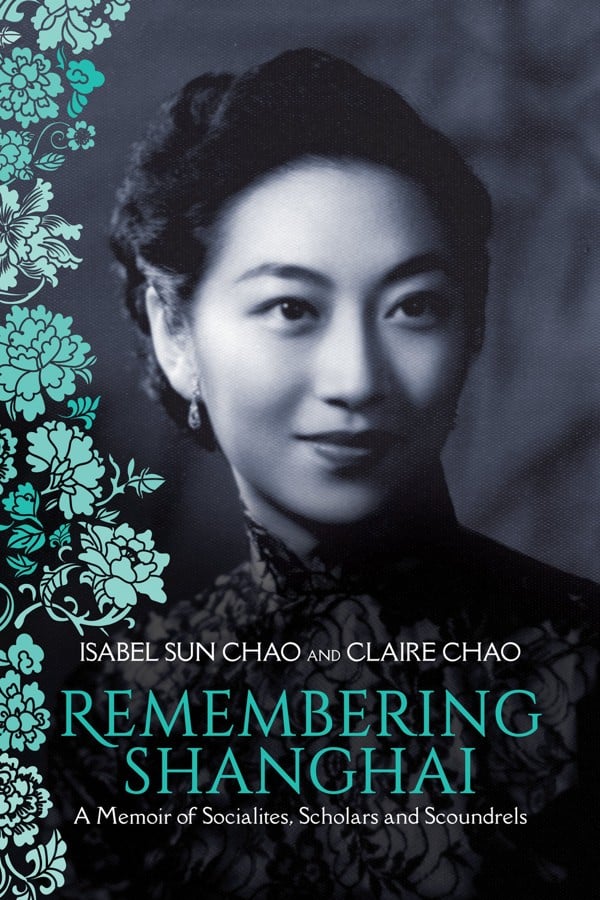 The accident had scored the parquet, leaving four marks. A lifetime later, Isabel found herself looking for those grooves while Claire knelt on the floor, following her directions. Beneath the dust, the daughter felt with her fingers the impress of her mother's childhood.
Is the world waiting for another China memoir? Probably not. Since Jung Chang's Wild Swans came out in 1991, there's been a brisk trade in personal accounts of 20th-century China. But Remembering Shanghai, the book Isabel and Claire Chao have now jointly written since that 2008 visit, is a highly enjoyable addition to a crowded genre. Its subtitle – A Memoir of Socialites, Scholars and Scoundrels – sets a certain rollicking tone that's sustained throughout.
The lively cast of characters helps. As the subtitle suggests, it's not simply Isabel's story. The tale begins in 1842, with the birth of Isabel's great-grandfather, who grew up hungry but went to work as a servant in a lawyer's house in Shaoxing, in Zhejiang province. There he learned to read and by 20 was a legal counsellor.
Scapegoats or traitors? The tale of the British radio propagandists in wartime Shanghai who were convicted in Hong Kong
During the Taiping rebellion (1850-1864) he backed the right side, earned the approval of the Empress Dowager Cixi and made a fortune. Two of his seven sons – No 4 and No 7 – then did their best to relieve him of it. They stole his seal, forged a letter and managed to convince the Hongkong and Shanghai Bank (now HSBC) to hand over their father's entire deposit. The equivalent of about US$8 million worth of gold and silver was whisked off in a carriage down the Bund.
Usually, when I read about the Cultural Revolution, I get very depressed ... So I said to Claire, 'We must have something that will entertain
What happened next – which includes No 4's wife's departure for, then return from, a nunnery, and a fake coffin – is mere prelude to later shenanigans. The unfilial No 7, who had married a general's daughter, had a variety of concubines, was kidnapped, held to ransom for two months, released courtesy of the assistance provided by Pock-marked Huang and Big-eared Du of Shanghai's Green Gang (which, as students of more sweeping aspects of China's history will know, also helped out Chiang Kai-shek in his initial rise to power) and, eventually, morphed into Isabel's sweet-resucking grandfather.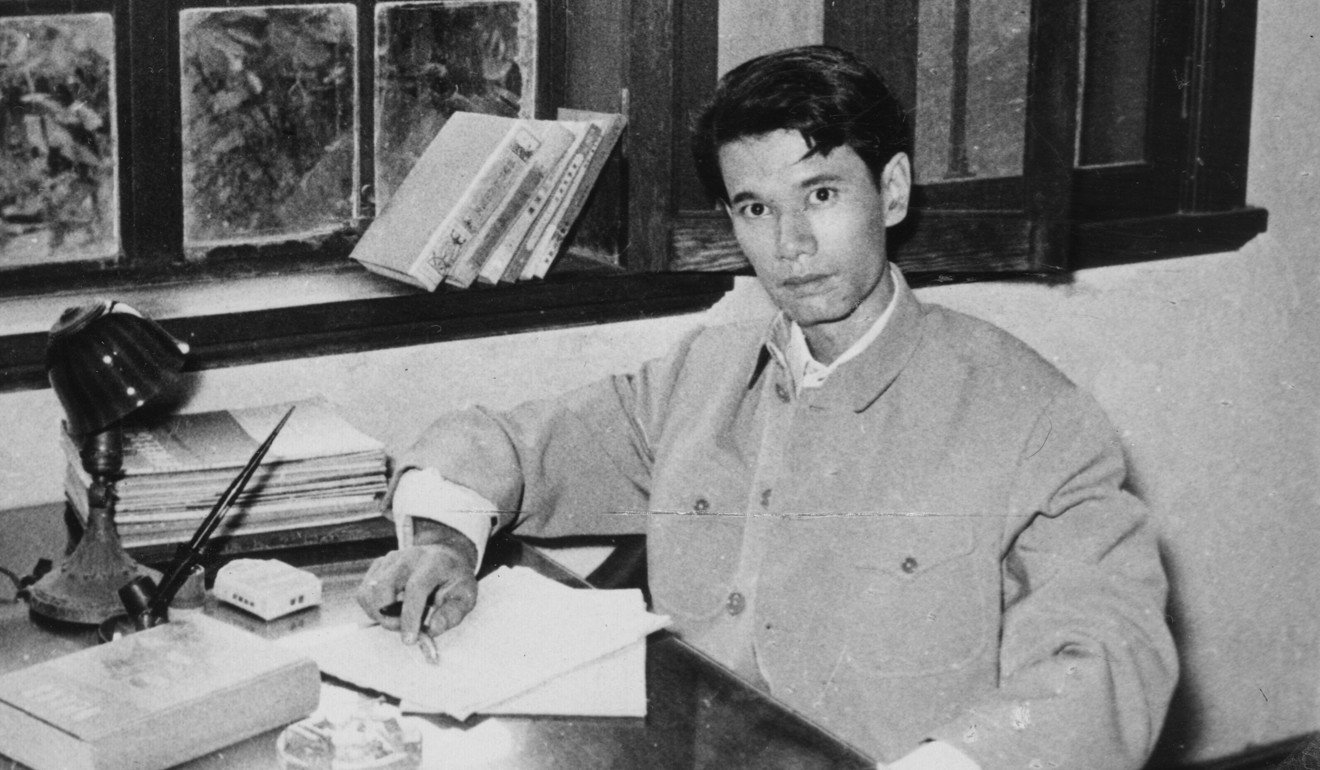 You can understand why Claire might feel the urge to write it all down. In fact, one member of the family already had: Isabel's brother, Sun Shufen, who became a well-known writer in China after the Cultural Revolution and wrote 55 books, including a trilogy about his father, grandfather and great-grandfather. By then the family had lost its wealth, but those books provided a rich seam of information.
"My Chinese is not good," says Claire, on a recent sunny afternoon in her mother's flat on the south side of Hong Kong Island. "So my mom would excerpt for me, she would translate and I would do further research on it. We'd do it together."
This is their first-ever interview; there's plenty of laughter and emotion as the past is discussed with a stranger who, after a day's reading, is disconcertingly familiar with their lives. Isabel is the heart and voice of the book, and she had hesi­tated to reawaken certain memories that she had resolutely put to sleep. "Usually, when I read about the Cultural Revolution, I get very depressed," she says. "There's a book by Nien Cheng [Life and Death in Shanghai; 1987] … I cannot bear to finish it. So I said to Claire, 'We must have something that will entertain.'"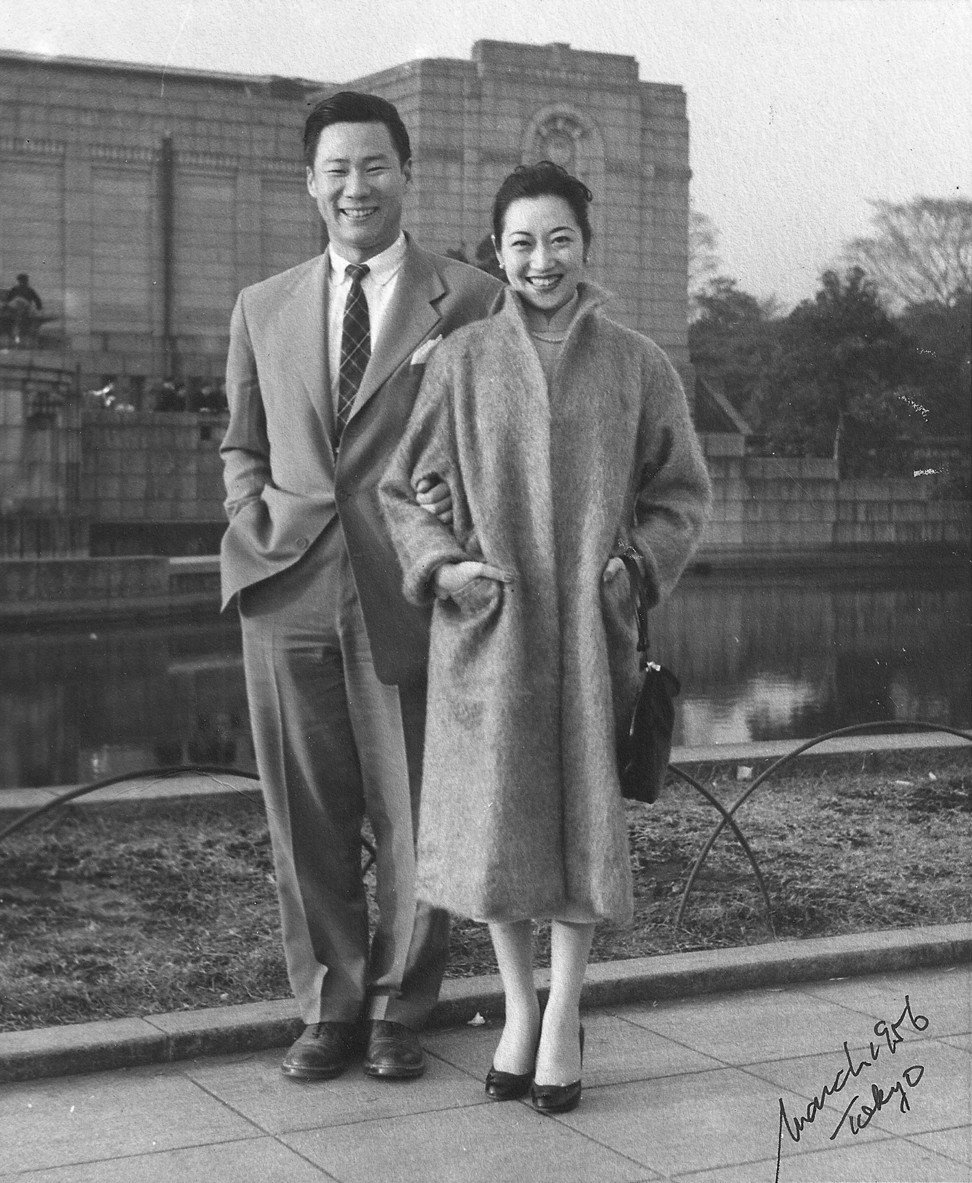 They had talked about the past before, of course. Claire lives in Honolulu, and Isabel and Raymond (who died in 2012) would stay with her and her husband, John Falzarano, for several months each summer. In 2008, Claire – who had studied Chinese history and art at Princeton University, then worked in public relations and marketing for high-end brands – was in between projects. She had been travelling constantly and had reached a point when she wanted to be, as she puts it, "on home base".
In love and war: a Hong Kong honeymoon for Ernest Hemingway and Martha Gellhorn
As it turned out, however, the home that ended up taking over her life wasn't in Hawaii. After the 2008 Shanghai visit, she began planning a book. She thought, in her innocence, it might take a year or two. She would sit opposite Isabel with a laptop and, as her mother relived the past, Claire would type. Every now and then, she would pause to do some online research, layering a child's memories with adult facts about, say, the Great World entertainment complex or the Cangzhou Shuoshu ("storytelling") Theatre, near the Nanjing Road department stores, which Isabel had often visited with her Qinpo.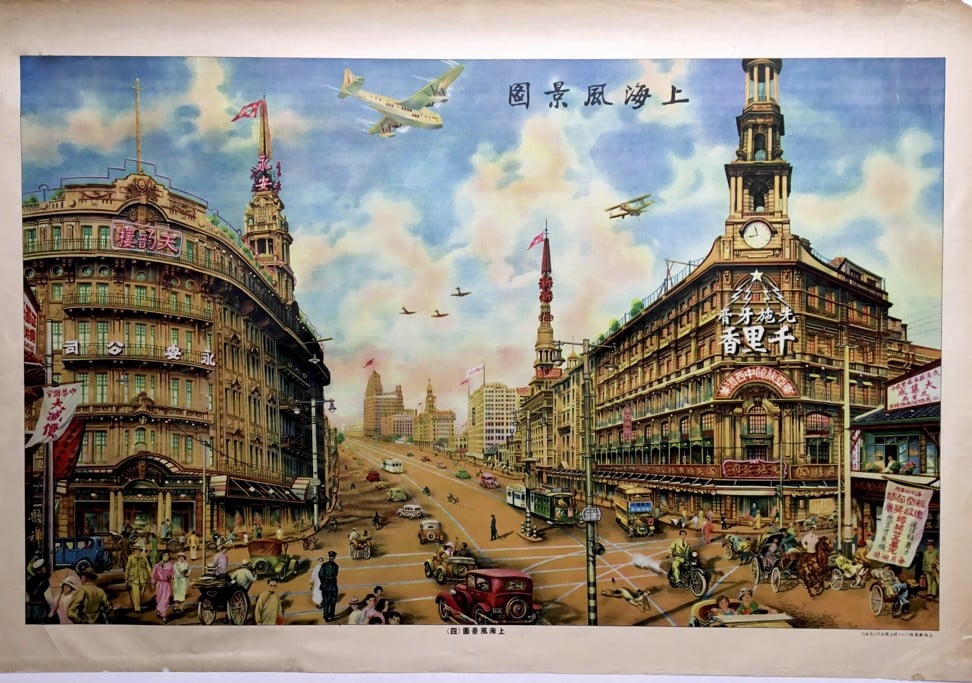 A 1930s picture featuring two of those Nanjing Road consumer palaces – Wing On and Sincere – is the book's opening image. It's from a jigsaw puzzle Claire found online, which seems appropriate for a self-published work that slots together so many disparate pieces of story and image. She fretted, constantly, about structure and design. The acknowledgements testify to the generous help of many experienced people; but the decisions were her own.
One of these was to seed the narrative with unexpected insights into aspects of Chinese life. For example, family names, Shanghai alleys, foot binding (which includes an item on the 1998 closure of the last factory in China to make bound-feet shoes). And visuals were vital: as well as photos, there are some charming commissioned illustrations.
A Hong Kong artist, Hui Ming-fai, resurrected the house as it was in its heyday – one family under one roof – while sitting in Claire's Honolulu living room. Isabel, playing mahjong alongside, was engaged with a different sort of tile. In between rounds, she made sketched suggestions, adjusting the height of doors and windows from rosy memory.
Yet, like a fallen scholar's stone, there's a distinct split in the story. Not all the people sitting at that eight fairies table went on to have magical lives. As becomes clear, there were already family tensions; Muma eventually left not only Isabel's father but her children. (The story of her journey to the wartime capital of Chongqing with a devious travelling companion makes the pages turn faster.)
And, one early evening, standing at the front of a crowded tram with Elder Sister, now known as Virginia, Isabel wit­nessed death: a kneeling man, a pistol, the window before her spattered red, the sound of a body hitting the pavement. "That's the pivot of the book," Claire says. "If Mom had had her way, we wouldn't have had that. That's where it begins to go darker."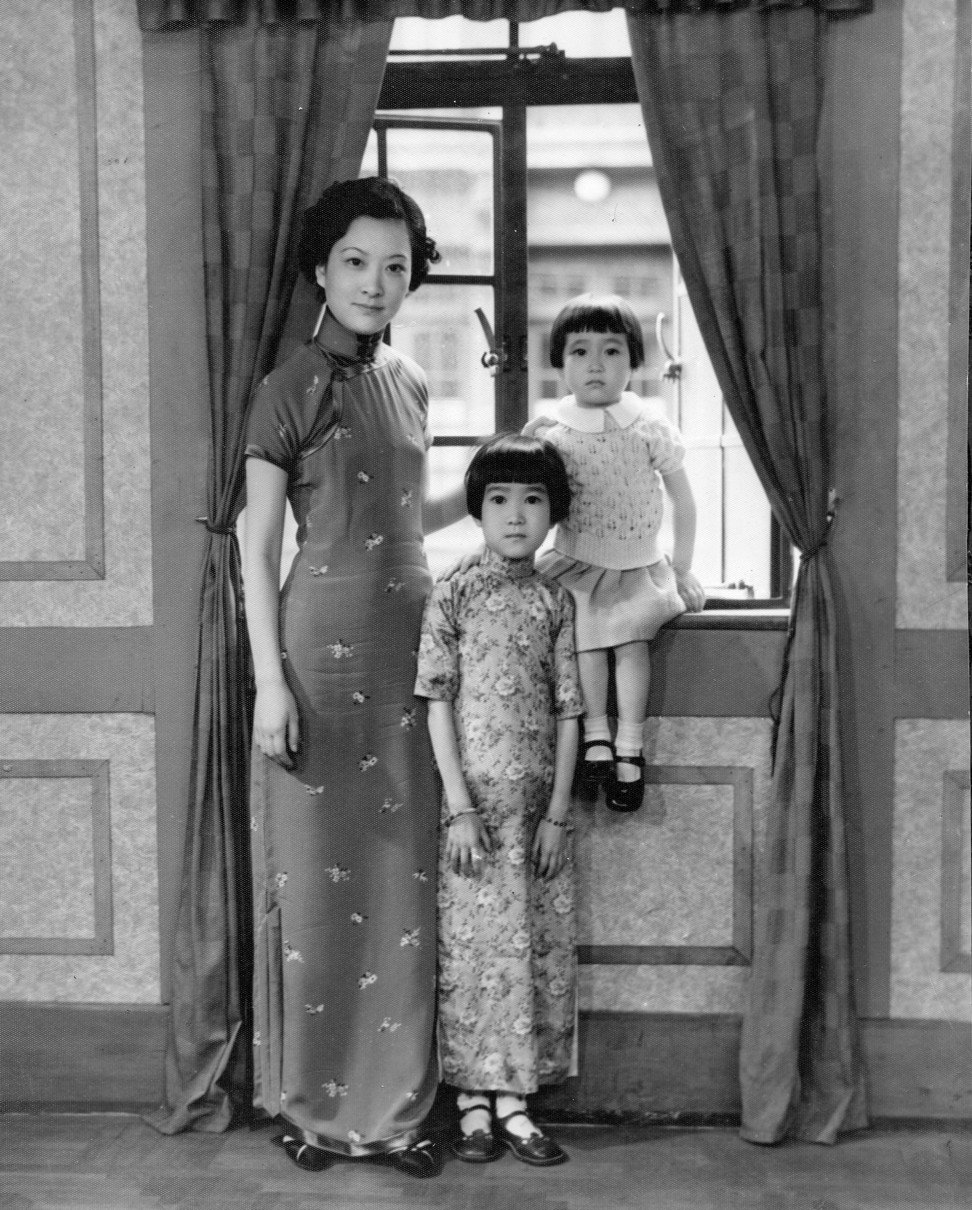 In 1950, when Isabel set off on her supposed holiday to see her mother in Hong Kong, her father – her Diedie – knew she wouldn't be coming back. She carried a letter he had given her that was written by a friend and would keep her safe.
At the Lo Wu border, fainting in the heat, this talisman was presented to a British policeman who exclaimed: "John Keswick, the taipan. The man bloody owns half of Hong Kong!" (Only a slight exaggeration: the Keswick family had long associations with Jardine, Matheson & Co, one of the colony's most important trading houses. John Keswick, who had lived in '30s Shanghai and spoke Chinese, didn't actually become Jardine's taipan until 1952.)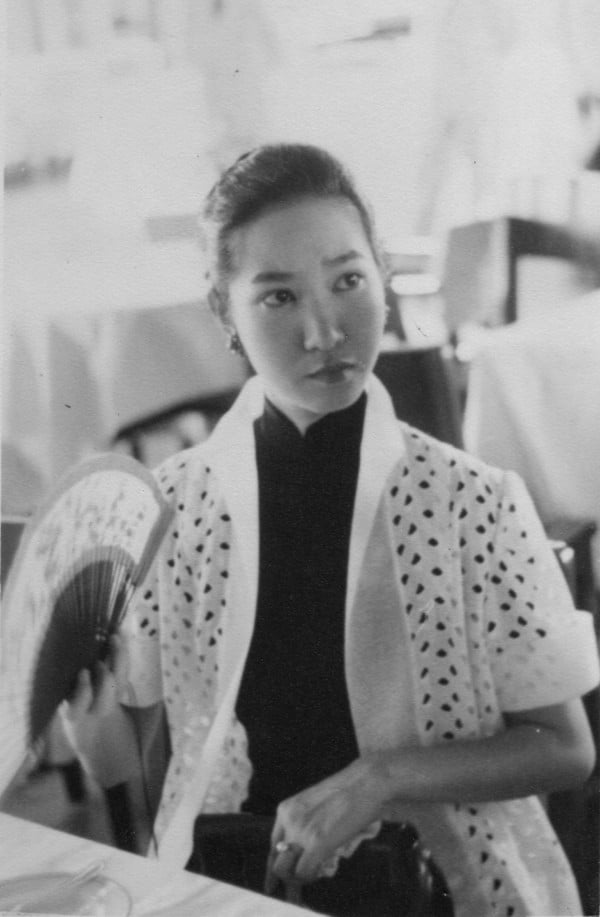 Virginia arrived in Hong Kong later. The rest of the family remained behind. Bad things happened. It's not a searing sequence of events such as those in what Isabel, inadvertently but tellingly, refers to as Black Swans; but it's not exactly cheerful.
There's a moment in Beijing when Shuquan, the family's Fifth Sister, is passed a smuggled newspaper clipping from the Jiefang RibaoLiberation Daily. It shows a man in a dunce's cap, his body contorted into an unlikely pose, tormented by Red Guards: Diedie. He never fully recovered, and died in 1969. That photo isn't in the book.
There's a book by Nien Cheng [Life and Death in Shanghai; 1987] … I cannot bear to finish it. So I said to Claire, 'We must have something that will entertain.'
"But in keeping with my mother's eternal optimism," Claire says, "those who did have a harder time in her family did manage to reinvent themselves. It wasn't a miserable ending. They had a difficult middle third but there was redemption and joy in the last third."
Without giving too much away, there's an extraordinary, near-cinematic turn of events relating to Diedie when Claire and Isabel return to the house in 2016.
Isabel and Shuquan are the survivors. Isabel has certainly managed to keep her joy, although it's also true that, since childhood, she cannot be alone in the dark. Someone must always be in the room with her at night.
She attributes that fear to a giant mechanical spider she saw amid the spangled noise and distorting mirrors of the 1930s Great World; but, as her daughter writes, "what still lies beneath the surface is a mystery to me".
Why did 300 Chinese fathers vanish from Liverpool in 1946 after wartime service in British merchant navy?
So Isabel chooses to view her memories – such as an encounter with a Japanese officer – in a particular way. "Oh I like that chapter," she says when he's mentioned. Scarcely pausing for a prompt or breath, she begins to sing "Aruke, aruke, aruke, aruke, kitaminami tozai, aruke, aruke …", the song she learned almost 80 years ago that saved her family's Shanghai home.
"She didn't know what it meant!" Claire laughs. "She said, 'I think he told me it was a farmer's song.' I had to research it and it's a marching song."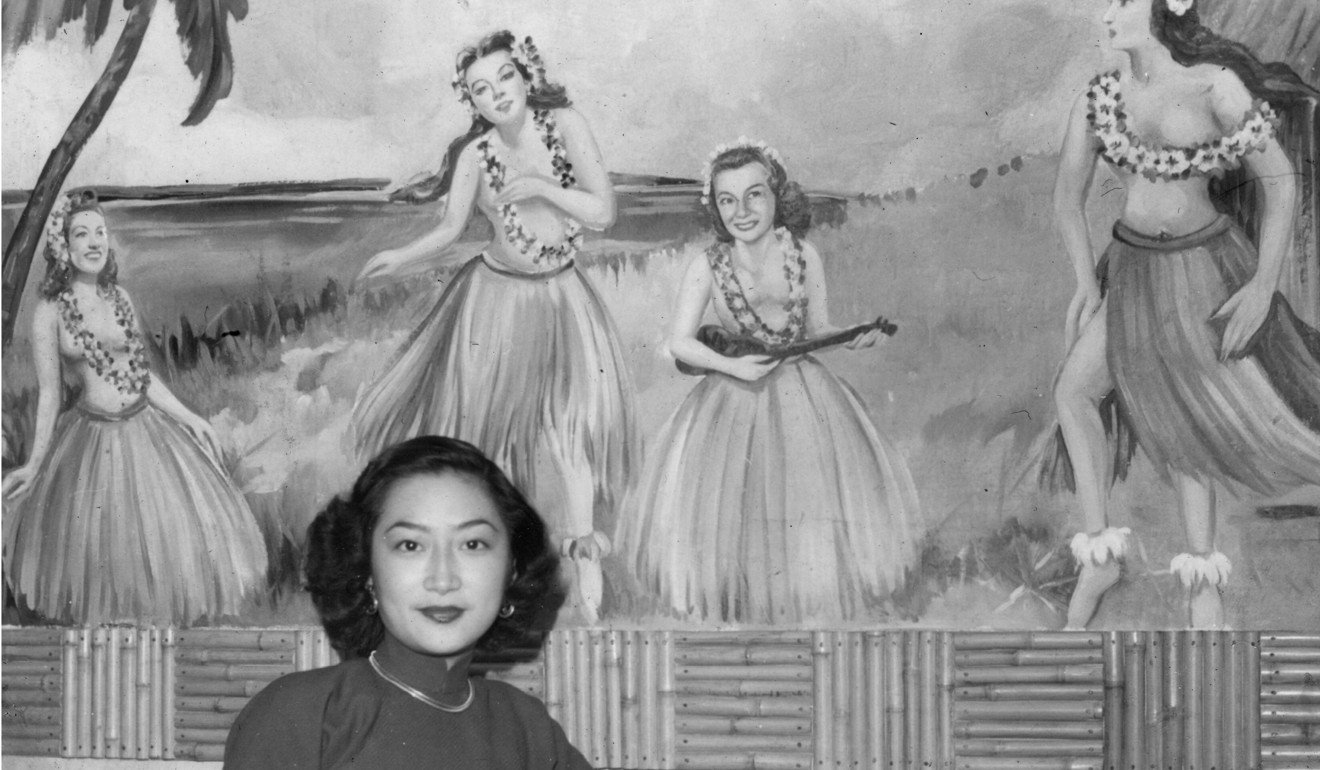 What about Isabel, the tune a trumpeter at the Airline Club, on Route Paul Henry (now Xinle Lu), in the French Concession, wrote for her during that last summer of 1949? Isabel hesitates, sifting through her remarkable memory. After a moment, the long-ago, lovelorn words come back and she begins to croon, "Each time I look at your eyes they seem to shine …"
Claire says, softly, "She loves her karaoke." And Isabel replies, with great dignity: "I used to sing quite well. But somehow I lost it."
How British in wartime Hong Kong evacuated women and children – an excerpt from new book by historian Tony Banham
The book launch, at the Hong Kong Country Club, in Deep Water Bay, is a gathering of the city's Shanghainese diaspora. There's a good deal of carefully coiffed hair and sighing over long-gone waists; the air is thick with Shanghainese music and bittersweet memories. Everyone, naturally, has a story, though not necessarily their own and not nece­ssarily from a shared perspective.
"My parents were underprivileged, not like some of the people here who came with their nannies," remarks one woman, who left Shanghai as a child on a train to Guangzhou. "When my parents went back in 1986, they spent seven days asking who died when."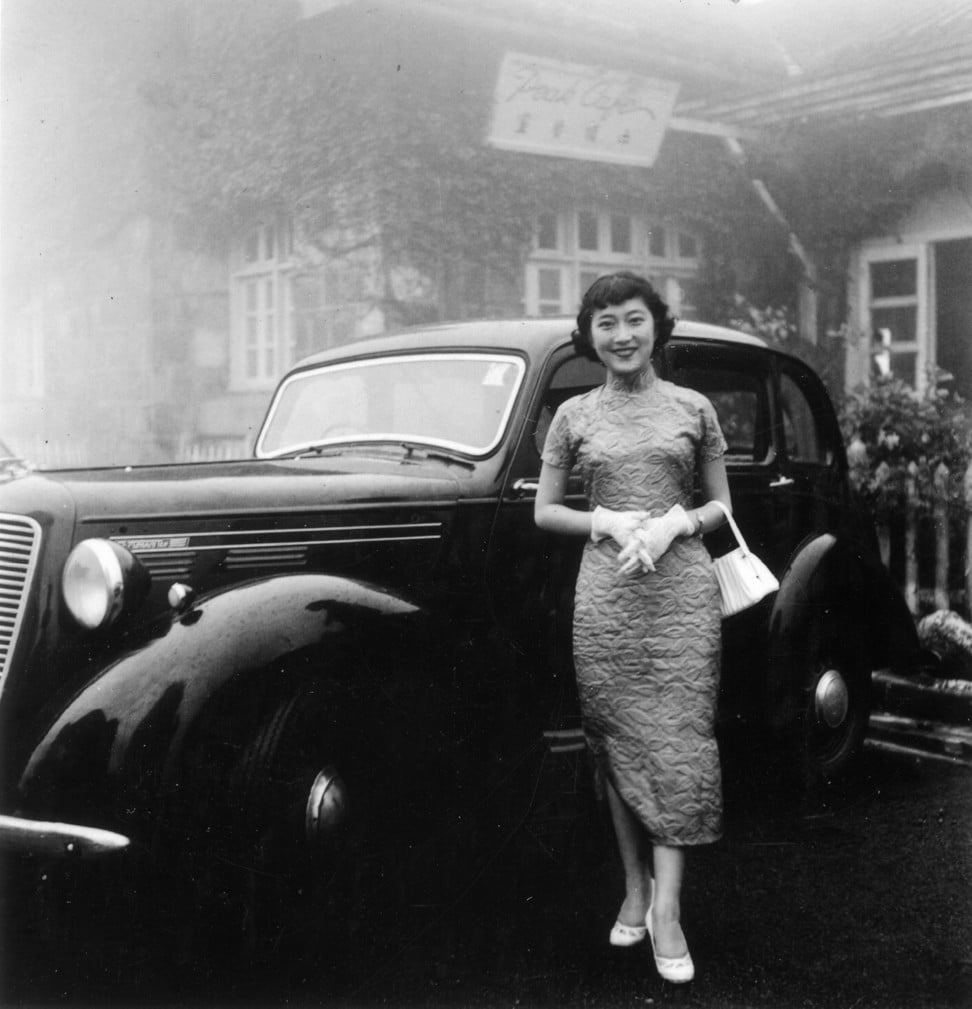 Claire is afraid that she'll break down and cry during her speech. But she keeps going; she tells the gathering that she's already at work with Corey Tong, a producer and writer, on a treatment for a television series based on the book, "A Chinese Downton Abbey!"
All evening, mother and daughter are so alight with smiles (and shining eyes) as they, finally, sign their book that their faces will ache the following day.
Afterwards, Claire says, "We're thinking the binge-y thing – 10 hour-and-a-half episodes. Each one could be based on a chapter. Corey's carved a niche for himself in Asian-American films in the independent marketplace. He knows everybody at all the major film festivals."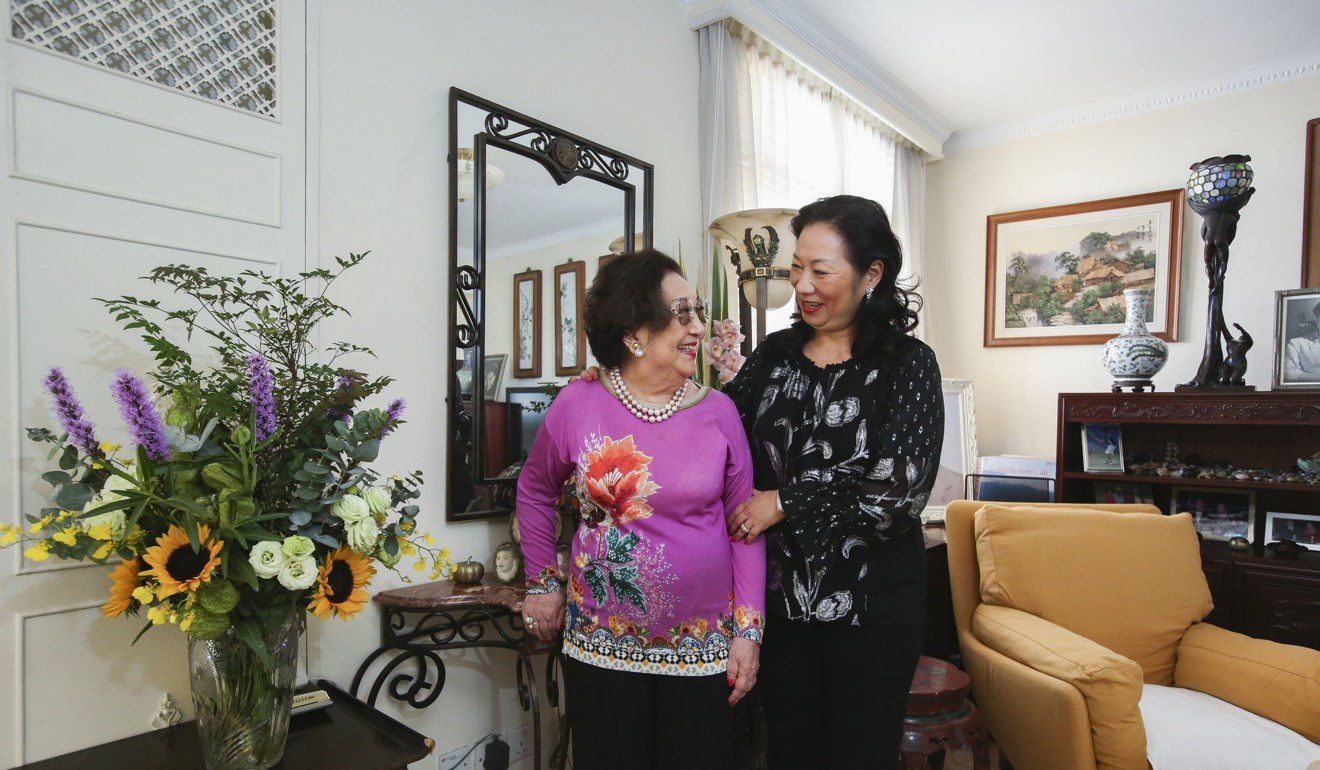 What she noticed about the book launch was the winnowing. At her father's memorial five years ago, there were at least 100 "very meaningful" people who are no longer able to share their memories of Shanghai. Some of them have returned there.
Her father rests in a family plot about 65km west of Shanghai's Bund, in Guiyuan Cemetery, which – as she notes towards the end of this engaging and, yes, entertaining saga – provides overseas Chinese with a resting place, back in their homeland.
Remembering Shanghai, by Isabel Sun Chao and Claire Chao, can be bought through rememberingshanghai.com or at Bookazine stores.