The lifts rising to Yitu Technology's headquarters have no buttons. The pass cards of the staff and visitors stepping into the elevators that service floors 23 and 25 of a newly built sky­scraper in Shanghai's Hongqiao business district are read automatically – no swipe required – and each passenger is deposited at their specified floor.
The only way to beat the system and alight at a different floor is to wait for someone who does have access and jump out alongside them. Or, if this were a sci-fi thriller, you'd set off the fire alarms and take the stairs while everyone else was evacuating. But even in that scenario you'd be caught: Yitu's cameras record everyone coming into the building and tracks them inside. An artificial intelligence (AI) algorithm recognises faces and plots the movement of their owners on maps of each floor.
Humans will probably lose the war with AI, so let's change the business model
In one of the company's open spaces is a large screen that identifies anyone who stares at it, and then plays videos of their recent movements throughout the premises. The effect is perhaps a little "Big Brother", but this is nothing compared to what else Yitu can do – and is doing.
"Our machines can very easily recognise you among at least 2 billion people in a matter of seconds," says chief executive and Yitu co-founder Zhu Long, "which would have been unbelievable just three years ago."
Yitu's Dragonfly Eye generic portrait platform already has 1.8 billion photographs to work with: those logged in the national database and you, if you have visited China recently. Yitu will not say whether Hong Kong identity card holders have been logged in the government's database, for which the company provides navigation software and algor­ithms, but 320 million of the photos have come from China's borders, including ports and airports, where pictures are taken of everyone who enters and leaves the country.
We won't need to learn how to drive or to speak languages. And we will likely live up to 120 years
According to Yitu, its platform is also in service with more than 20 provincial public security departments, and is used as part of more than 150 municipal public security systems across the country, and Dragonfly Eye has already proved its worth. On its very first day of operation on the Shanghai Metro, in January, the system identified a wanted man when he entered a station. After matching his face against the database, Dragonfly Eye sent his photo to a policeman, who made an arrest. In the following three months, 567 suspected lawbreakers were caught on the city's underground network.
Shanghai subway to use Alibaba voice and facial recognition systems in AI push
The system has also been hooked up to security cameras at various events; at the Qingdao International Beer Festival, for example, 22 wanted people were apprehended.
Whole cities in which the algorithms are working say they have seen a decrease in crime. According to Yitu, which says it gets its figures directly from the local authorities, since the system has been implemented, pickpocketing on Xiamen's city buses has fallen by 30 per cent; 500 criminal cases have been resolved by AI in Suzhou since June 2015; and police arrested nine suspects identified by algorithms during the 2016 G20 summit in Hangzhou. Dragonfly Eye has even identified the skull of a victim five years after his murder, in Zhejiang province.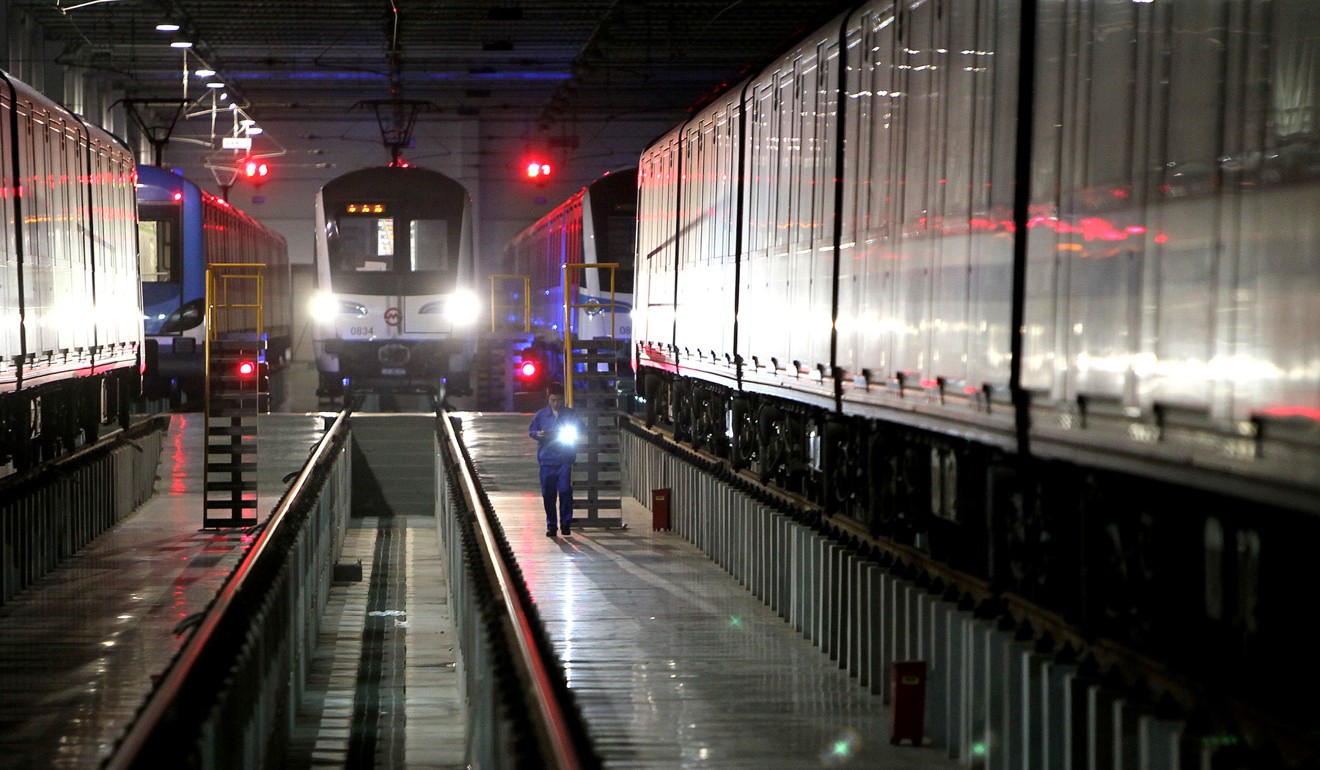 "AI is a revolution that will eventually surpass the scale and pace of the industrial one," Zhu tells Post Magazine, during an interview under the cold light of one of the company's futuristic meeting rooms, with floor-to-ceiling windows overlooking Shanghai.
"People waste time discus­sing whether it's all hype or the real thing, but facial recogni­tion already shows how real it can get. In 2015, AI had already beaten humans in face-verification tasks. Our algor­ithm is more accurate than customs officials at telling whether two images show the same person. It can even find a subject among millions of others using a 25- or 30-year-old image. And in the past two years, the performance of machines has increased by 1,000 times."
Zhu says he has no doubt his technology will make the world a safer place.
"Let's say that we live in Shanghai, a city of 24 million people. It's challenging for the government to police such a large population. And it would be impossible without technology. Even when we have many cameras installed, it's a hard task. You can't watch all the videos, and doing a search is very time- consuming and requires too many resources to get meaningful results from such a huge amount of data," he explains. "But artificial intelligence can do it easily, and by using existing infrastructure."
Artificial intelligence will transform health care, law and the way we work, says Siri trailblazer Antoine Blondeau
Yitu's facial-recognition algorithms are being tested by China Merchants Bank, which foresees ATM customers withdrawing money by showing their faces.
"It's a very cool system, because you don't need a bank card. But you still need to remember the PIN, so there are two layers of security and there is nothing to worry about," Zhu says. "Banking requires special cameras than can tell a true face from a mask, a photo or a video of that face."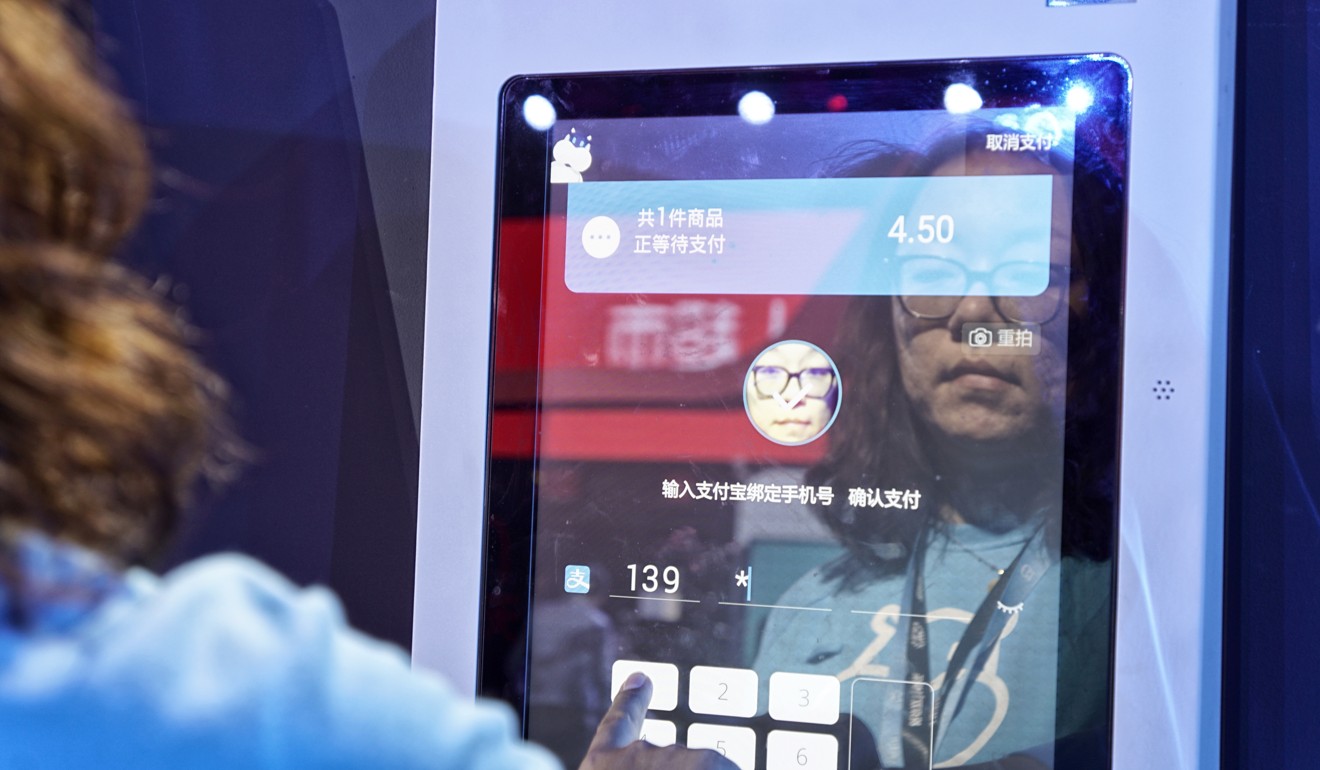 Alibaba – owner of the South China Morning Post – has pioneered a similar system. In its cashier- and cash-less Hema stores, customers show their faces to a camera and input their phone number to confirm their identity and approve payment. And last week, Xiaozhu, China's Airbnb, announced it would begin trialling smart locks that open by scanning a customer's face over the Lunar New Year.
China's Airbnb to introduce check-ins using facial recognition
Health care is also about to see disruptive change. Last year, Yitu started to develop a diagnosis system. Called AICARE, it has proven useful at a handful of triple-A hospitals, analysing CT, X-ray and MRI scans.
"Doctors have agreed with the diagnosis in 90 per cent of the cases in which our system has made an evaluation," Zhu says. "The doctor takes about 10 minutes to make the report of a lung CT scan, for example, while our algorithm needs only two to three seconds to produce a text file containing all the information – such as location, size and shape of a tumour – of a typical report.
"We know that quality health care is not available across the country. Triple-A hospitals are the best in the country, the top 100, and attract the most talented [health profes­sionals]. But in many other places there are not sufficient resources or skilled doctors. So we believe AI can help to improve the country's health-care system. The machines' performance is always consistent."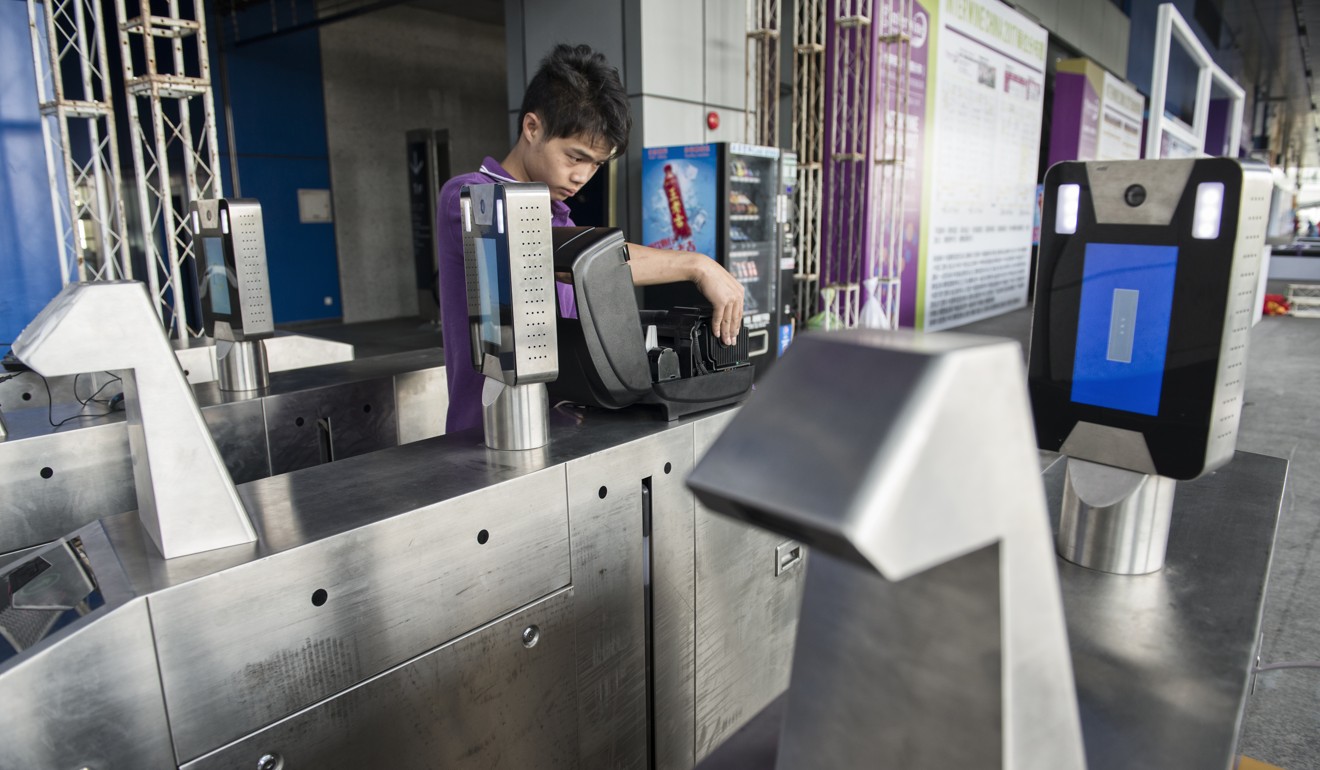 AICARE has also proven to be an accurate paediatric diagnosis system. It has achieved an accuracy of more than 97 per cent on diagnoses for hand, foot and mouth disease, acute tonsillitis, acute nasopharyngitis and acute bronchitis by harnessing deep learning and a mass of clinical records.
"The most important thing for AI is data," Zhu explains, stressing that, in the same way computers carry out complex mathematical calculations in a fraction of the time humans require, AI now analyses huge amounts of data produced by all kinds of devices, making sense of an ocean of numbers."
Artificial intelligence use poised for rapid growth in Chinese hospitals
"At this stage, though," he says, "AI learns not only from data but also from labels experts put on that data with their opinion and expertise. Human knowledge is the basis for the deep learning of machines.
"The internet of things – which will get a boost with the deployment of 5G networks [the initial phase of which could be rolled out in China next year] – could change everything," Zhu says. "Imagine that every object around you could 'talk' to each other and with you. The hard part is to make sense of all the data produced in this new environment and to 'teach' objects how to anticipate the user's needs."
It may not be long before our fridge knows when we are running short of milk and eggs and places an order with an online store for supplies that will arrive by delivery drone, which will know not to leave produce outside if it's likely to rain.
"This is where AI algorithms play their part," says Zhu.
Going cash free: why China is light years ahead in the online payment revolution
Zhu was born in Fujian province – he is unwilling to be more exact and doesn't wish to talk about his family – and worked in the United States for 10 years.
"The last two I was working at Yann LeCun's Courant Institute of Mathematical Sciences [in New York]. LeCun [a French computer scientist] was researching deep learning and is now director of AI research at Facebook.
"Everything new we do is based on his algorithms, but, at that time, it was very difficult to interest people in the topic," recalls Zhu, who received a PhD in statistics from the University of California, Los Angeles and later became a post­doctoral fellow at the Massachusetts Institute of Technology.
"Ten years ago, it was very difficult for professors to explain to people why a machine that can recognise an apple is hi-tech," he says. "After all, your grandma can do that. And it was very difficult for us to grasp some of the key develop­ments of AI because it was something highly conceptual."
Then, in 2012, "Google learned the importance of deep learning and bought [British computer scientist] Geoffrey Hinton's company, DNNresearch, [a year later] to build its capacities. Everybody became interested."
It was also in 2012, a year Zhu describes as "golden", that he decided to return to China to found Yitu; some say the name can be translated as "according to the picture", although the company insists it has no meaning.
Chinese authorities are … identifying persons who deviate from what they determine to be 'normal thought' and then surveilling them
He believes China is the best country in which to develop AI for three reasons: "First, both Chinese people and the Chinese government are very open to new stuff, including new technology, so the market is well developed and oppor­tunities for businesses abound; second, there are many people who, like me, learn the technical and research skills to develop AI abroad and then come back to China; and third, data.
"China has a lot of people, and people are data. This is encouraging governments and companies to make machines intelligent, so they can analyse the huge amounts of data they get and provide solutions. The idiosyncrasies of China make research in these fields more meaningful and practical than in other countries."
A legacy of his US experience, Yitu's headquarters have a distinctive Google-like character. There are no boxy offices, just handsomely lit open spaces. Meeting rooms have spotless glass walls – a danger for those not paying enough attention – and not even Zhu's office, in a corner of the 25th floor, has a door.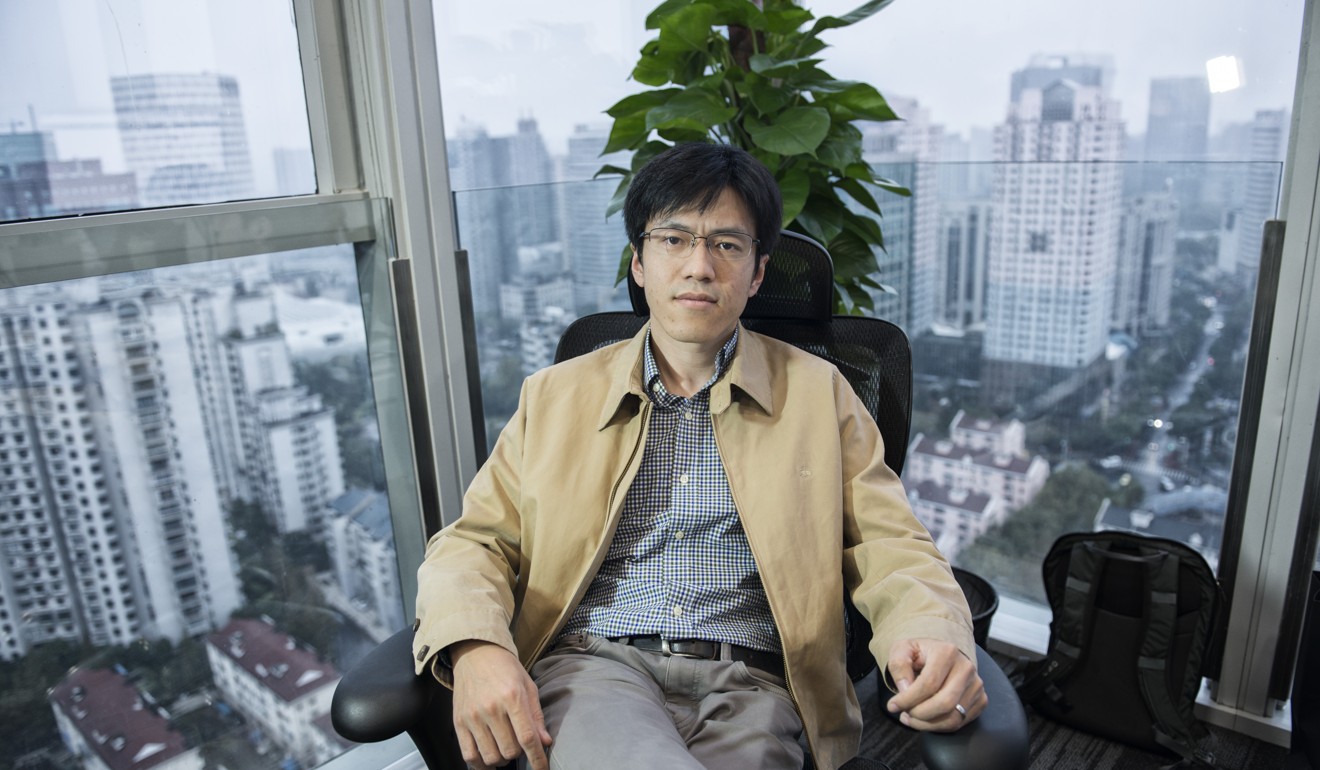 Shanghai may be grey most of the time, but the 180-degree views of the city are nevertheless spectacular and inspiring, and employees can enjoy complimentary tea or coffee on a comfy sofa or while playing a table football match.
A piano on the 23rd floor helps some of the more musically inclined engineers to relax. Most, however, prefer to don sleeping goggles and drift into a nap to a lullaby of typing – the never-ending sound of programmers writing code.
The big break for the company, which now employs about 500 people, came with China's first car-recognition system. Using traffic cameras and deep learning, it developed a system that can analyse more than 200 pictures per second. Day or night, it can ascertain the plate number, model and colour of a car, and whether the driver is wearing a seat belt or using a phone. It can detect fake plates, and alert the police immediately to that or other breaches of the law.
Hong Kong's future as a smart city depends on the internet of things
The system received the 2015 Science and Technology Progress Award from the Ministry of Public Security and has evolved into a smart-city building tool. According to a Yitu brochure, its algorithm "analyses traffic data from moni­toring video in high fidelity to get a macroscopic traffic pattern; it quickly deduces response measures, evaluates their effects by simulating traffic conditions and selects and recommends the best response".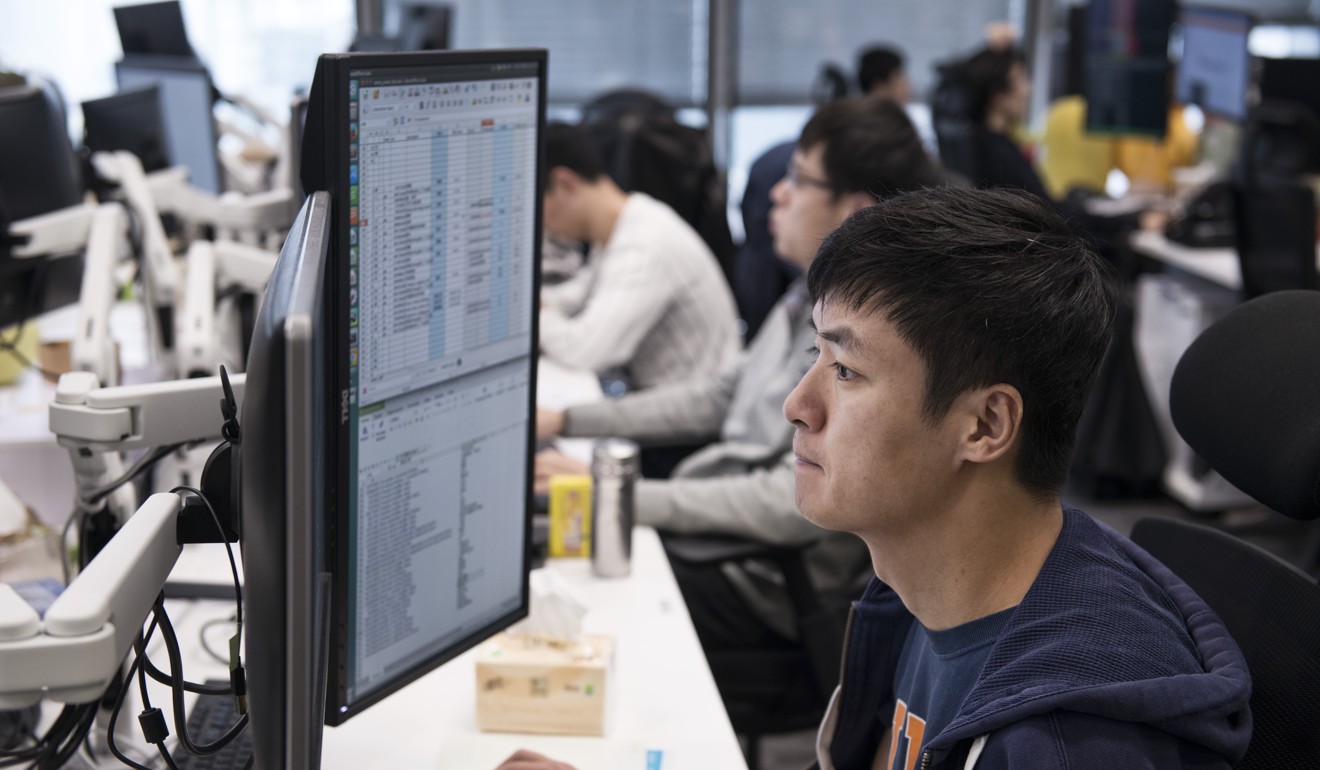 Encouraged by its success in China, the company is looking to expand. It already operates a research-and-development centre in Silicon Valley, in the US, and last month opened an office in Singapore. From there, Yitu intends to expand across Southeast Asia, the Middle East and Africa.
"Europe is the toughest market because people are very concerned about privacy there," Zhu says.
On a tour of the company offices, "progress" is a word Zhu uses often when referring to AI. But many people aren't so positive.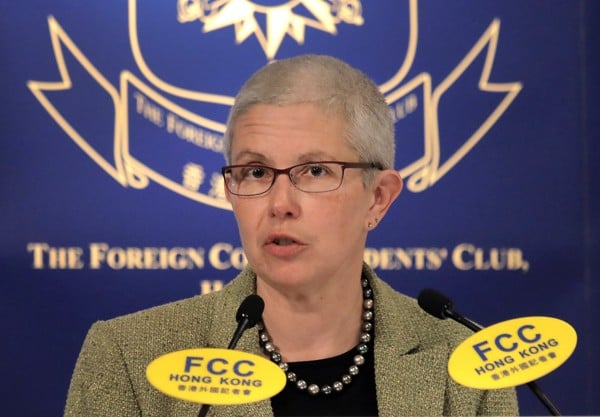 Research and advocacy group Human Rights Watch (HRW) says security systems such as those being developed by Yitu "violate privacy and target dissent". The NGO calls it a "police cloud" system and believes "it is designed to track and predict the activities of activists, dissidents and ethnic minorities, including those authorities say have extreme thoughts, among others".
'It's able to create knowledge itself': Google unveils AI that learns on its own, needs no human teacher
"Chinese authorities are collecting and centralising ever more information about hundreds of millions of ordinary people, identifying persons who deviate from what they determine to be 'normal thought' and then surveilling them," says Sophie Richardson, China director at HRW. The activist calls on Beijing to cease the collection of big data "until China has meaningful privacy rights and an accountable police force".
Elon Musk, founder of Tesla, believes AI is a threat to humanity itself. "I have exposure to the very cutting edge AI, and I think people should be really concerned about it. I keep sounding the alarm bell but, until people see robots going down the street killing people, they don't know how to react, because it seems so ethereal," he reportedly said during the US National Governors Association meeting in July.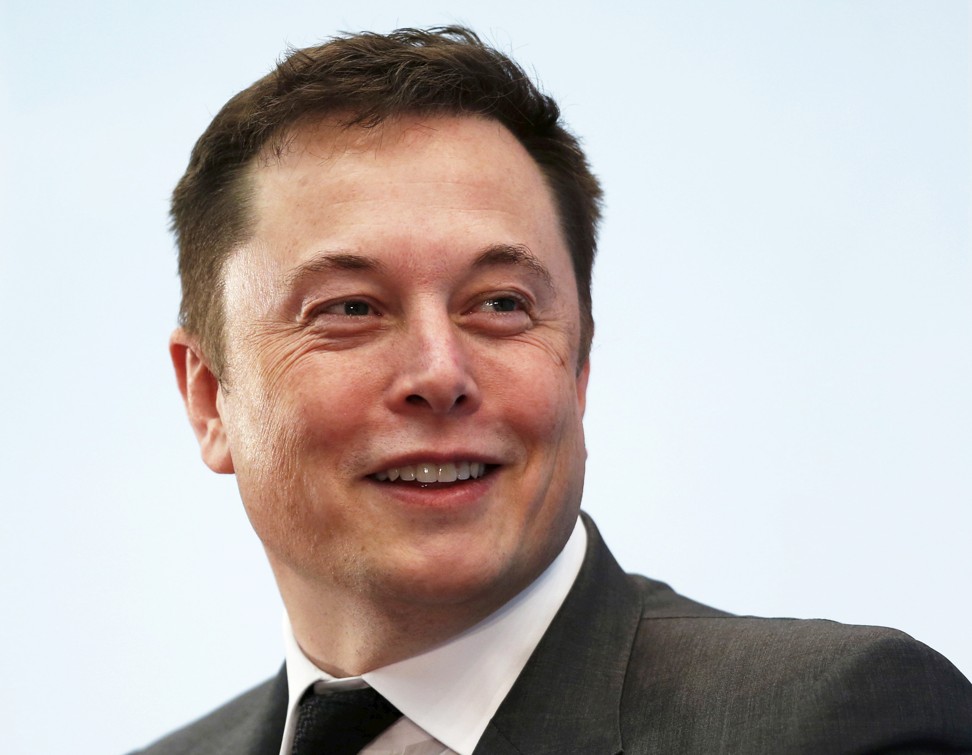 Zhu seems uneasy when asked about these viewpoints and pauses before answering.
"As a scientist, I am quite curious about how far we can take technology, but I do partly agree with that view and I share the concern," he says, finally.
"Technology is just a tool that can be used for right or for wrong. And it's not only about governments. Big multi­nationals like Google or Facebook, which are at the forefront of AI, should also answer these questions because we are seeing that technology is allowing the rich to get richer and big companies are becoming much more powerful. They can take advantage of all the data they have collected and have had sorted by the most advanced AI systems. And everybody is promoting that."
But it's not only the immense power AI bestows upon a few that is causing concern. Many fear that, even if AI doesn't kill us, it will render humans redundant.
"What I can see is that most jobs will be replaced by machines," Zhu concedes. "Robots are already getting cheaper and taking over blue-collar jobs, but that's a different tech­nology, a mechanical one, which should not be mixed up with AI."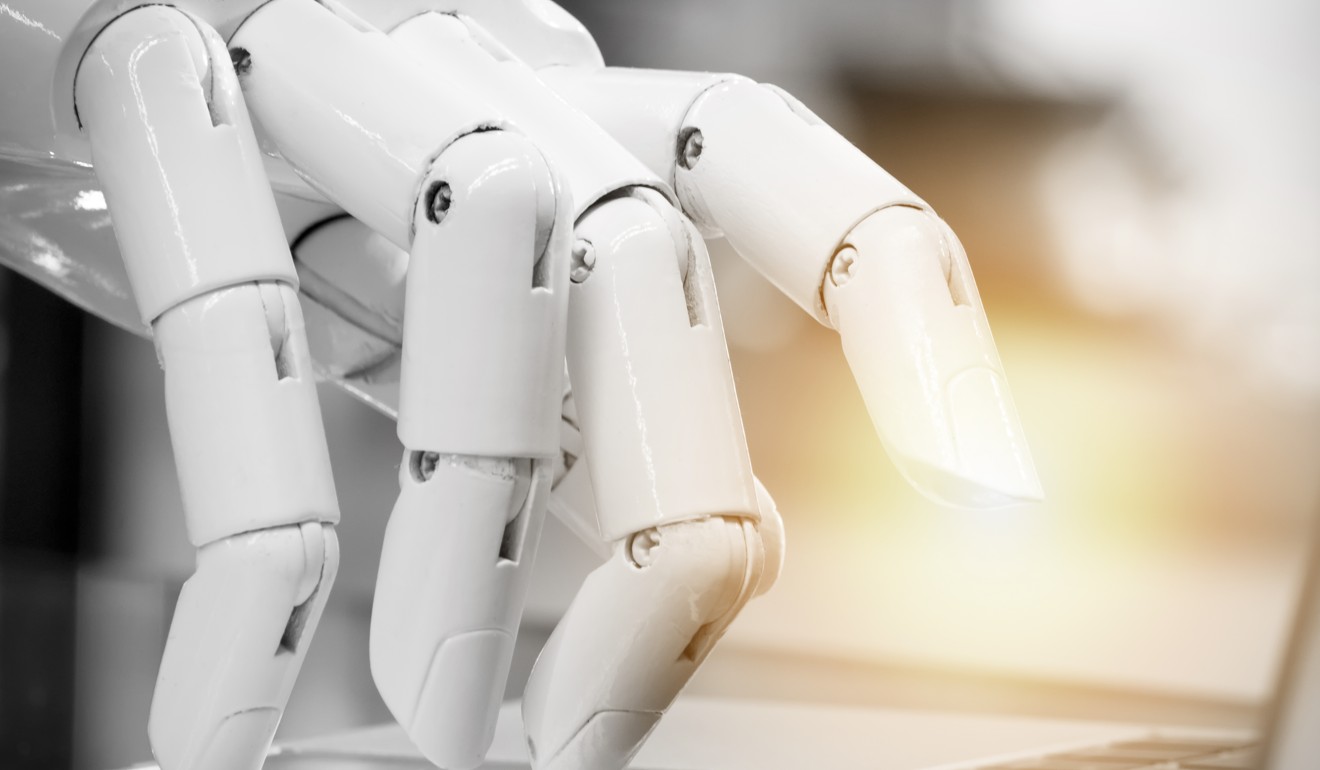 Zhu says: "Artificial intelligence will challenge skilled and creative jobs. We won't need to learn how to drive or to speak languages. And we will likely live up to 120 years."
"Memory will be redefined, too. We will be able to transfer and copy our memory," Zhu adds, warming to the theme.
Artificial intelligence won't replace humans anytime soon, say China's tech leaders
"We all discuss AI as an opportunity for humanity to advance or as a threat to it. What I believe is that we will have to redefine what it is to be human. We will have to ask our­selves what the foundations of our species are. And for the answer, maybe we will have to watch three-year-old children, not experts. Because knowledge and skills can be replicated by large-scale computing, while young kids have already developed the basic things that make us human.
"At the same time, AI will allow us to explore the boundar­ies of human intelligence, evaluate its performance and help us understand ourselves better."
Whatever the future holds, Yitu's chief executive is sure of one thing: "The world is going to change so fast that our imagination can't even foresee, now, what it will look like in 30 years."