BORN TO PLAY I grew up in the hut where I was born, beside the Royal Nepal Golf Club (RNGC) course, which is just next to Tribhuvan International Airport, in Kathmandu. I guess golf has always been in my life. My parents met on the golf course, where they are employed as labourers. We share our home with lawnmowers and other equipment they use for their work. One of the first sounds my ears must have heard was golf balls being hit by clubs.
GAME OF STONES I took up golf properly eight years ago, when I was 11, but before then I'd just hit a stone around with a stick, playing make-believe with the other kids, copying the adults. Until this year, when the government changed the regulations, Nepal's national game was dandi biyo: you have to hit a wooden pin that's about six inches long up into the air, and hit it again before the other players can catch it. I've heard the British play a similar game called tip-cat. It's not all that different from golf. But dandi biyo was something everyone could play, whether they lived in the hills or the towns, rich or poor. Now the national game's volleyball.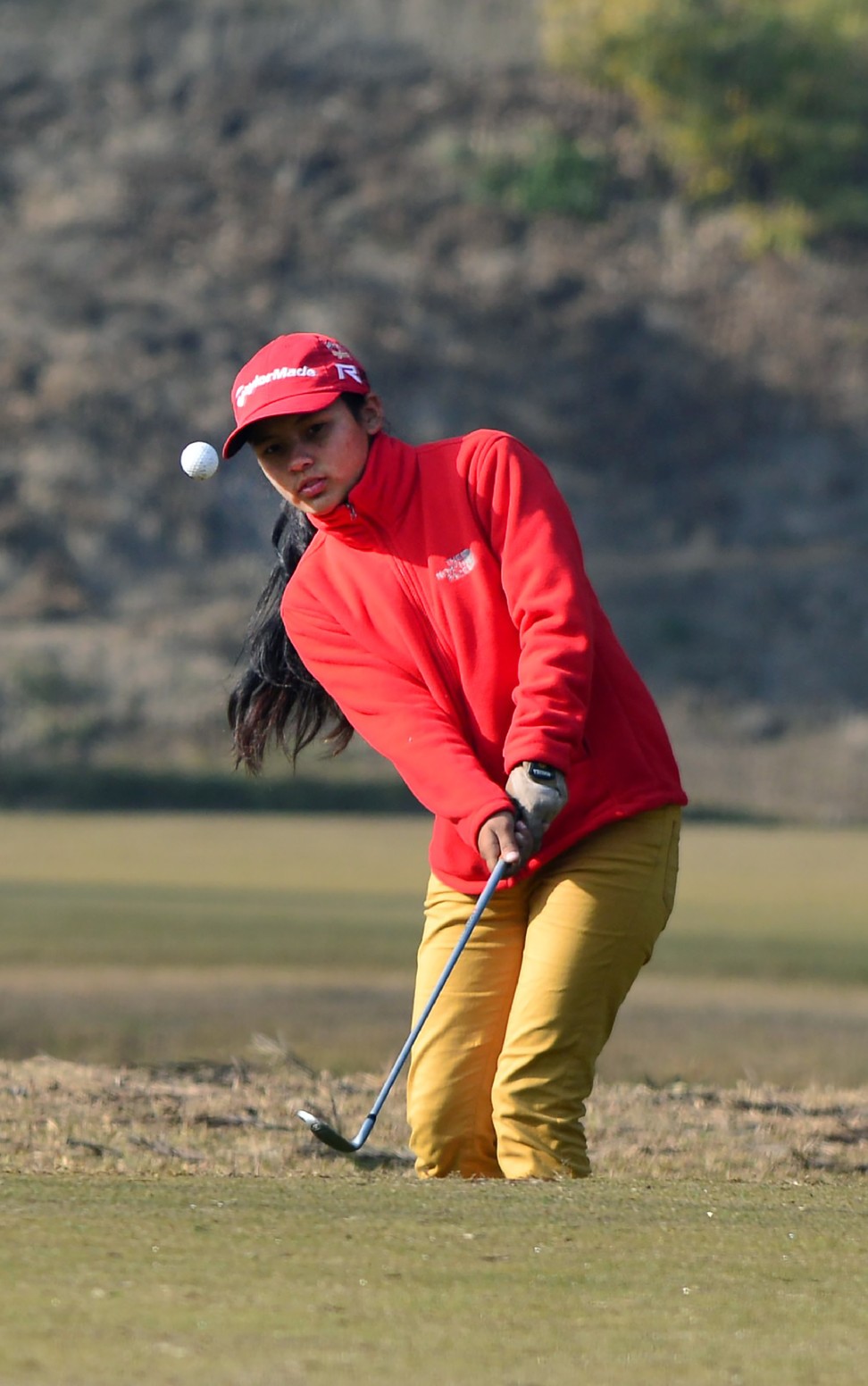 INTO THE SWING I started learning to play (golf) properly with a juniors programme run by the club. One of the coaches told me I had a natural talent, and took me under his wing for free. He also persuaded a member to give me a set of old clubs. At first my parents thought it wasn't quite right for someone from a background as humble as ours to play golf, and a girl at that. But now there are about 40 trophies in our home, so they are quite proud of me. I'm the top-rated female player in Nepal, though I don't want to say that as it sounds like boasting. I practise for at least two hours every day. Quite often people come and watch me, hanging onto the perimeter fence. Playing here is different to other courses: monkeys sometimes steal balls as they think they are eggs, and if you see a leopard you need to leave quickly.
OF AIRPORTS AND EARTHQUAKES This year is golf's centenary in Kathmandu. It's not a game you would automatically associate with a mountainous country like Nepal. Back in 1917, the prime minister came back from a trip to Scotland with a bag of clubs and set up a basic course, but for a long time only the aristocracy and expatri­ates played. The RNGC was opened in 1965. There are nine holes now, but the course might disappear if the rumours about expanding the airport turn out to be true. I'm not sure where we'd live if that happened. I also play at the Gokarna course in the Kathmandu Valley. There are two more, in Pokhara and Dharan – so only four courses in the whole of Nepal. I was (at home, in Kathmandu) when the earthquake struck in April 2015. The damage in the city was pretty bad, and a lot of people came out here – the course was turned into a temporary refugee camp, with hundreds of people living in tents and they didn't leave for months.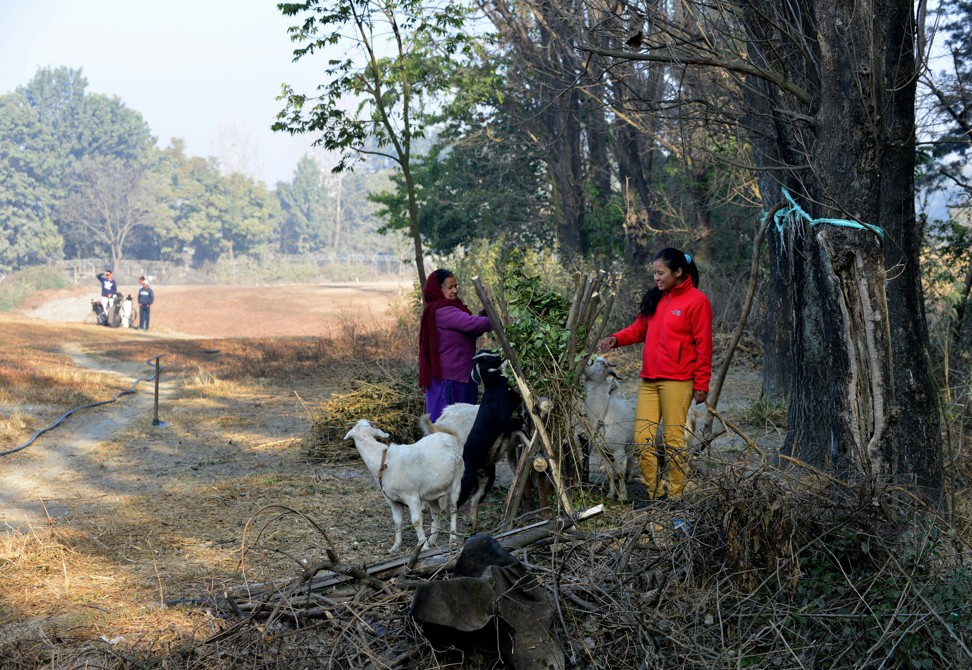 FROM KATHMANDU TO CALIFORNIA My Dad used to work as a trekking guide, like many Sherpas do as they are used to operating at high altitudes. Everyone has heard of Tenzing Sherpa, who was the first, with the New Zealander Edmund Hillary, to reach the top of Mount Everest, in 1953. I'm sometimes asked if we're related, but if we are then it's not at all close. For a long time I couldn't travel overseas as I didn't have a passport, and I couldn't get a passport as my dad didn't have a birth certificate. When he was born, about 50 years ago, bits of paper really weren't so important – besides my grandfather would have had to go to a govern­ment office and hang around in a queue and he didn't see the point. So for ages we had to try to figure out a way to persuade the bureaucracy to make an exception and issue me a passport. An American member of the club offered to adopt me, but there is no way I would even dream of leaving my parents. In the end, with the help of some relations we managed it and I was able to travel to California this summer.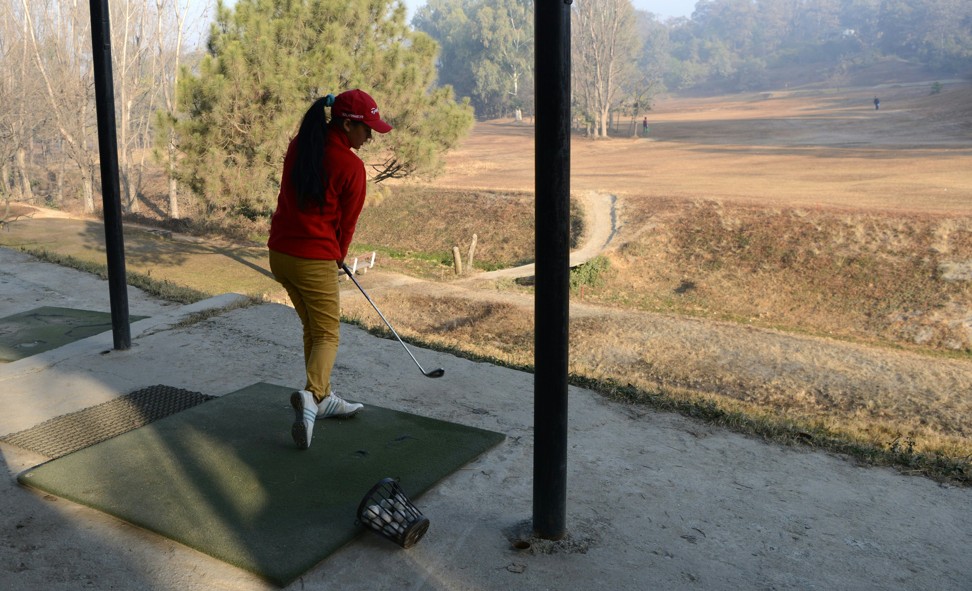 ON COURSE FOR GREATNESS I was hosted by a Nepali software engineer and his family, and I played at Los Robles, which is northwest of Los Angeles. It was amazing, so different. I competed against other players my age from all around the world, so it was wonderful to mix with them and compare experiences. I was incredibly nervous at first. I played seven tournaments, finished in the top six in two, and won one. The next step – and I am not sure if this will go ahead, as it depends on sponsorship (a Hong Kong sponsor has expressed an interest) – is to return to the States to take golf classes at Santa Barbara City College. I'd also like to get into the Faldo Series China Championship – it's the same tournament that launched Rory McIlroy from Northern Ireland and the Taiwanese player Yani Tseng. Right now, I play off a five handicap. Ultimately, I want to become Nepal's first female professional golfer. Of course, I can't say how far my golf career will go. I was told I could play golf or help feed my family, but I don't see why I can't do both. In the meantime, I'm taking a four-year business studies course at Thames International College, in Kathmandu. It makes sense to keep your options open.
SWEET FRUITS OF LABOUR Things are changing in Nepal although we still follow our traditions. The Kumari, the "living goddess", was anointed in September. She's three now, and she'll be worshipped and live a totally pampered life in a palace in Durbar Square, in Kathmandu, until she reaches puberty, then she'll get a pension and go back to a fairly normal life. But the royal family is gone, we have a new government, and there are more opportunities for women. There's a Nepali proverb – fruits of labour are always sweet – so now I've been given the opportunity to play golf I am going to try my hardest.