It was just before midnight on September 24 when residents of Discovery Bay were disturbed by the roar of a low-flying jet. They didn't know it, but an Atlas Air Boeing 747-87UF freighterbound for Anchorage, Alaska, had come within about 200 metres of crashing into Lo Fu Tau, a rocky outcrop on Lantau also known as Tiger's Head.
"They had ground proximity warnings activating in the aircraft. Apart from a crash, you cannot get much more serious an incident," says experienced pilot and former Hong Kong Civil Aviation Department (CAD) flight operations inspector Damian Roberts.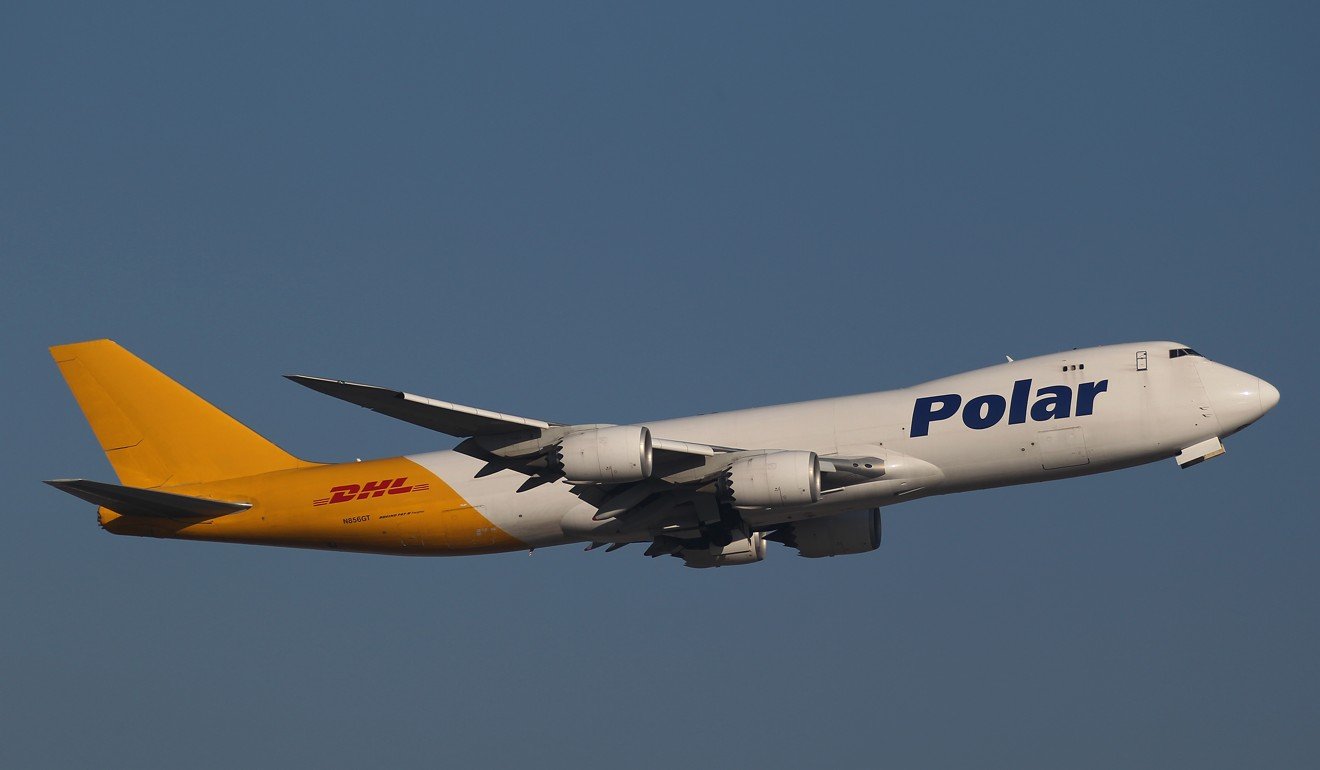 A jumbo jet loaded with aviation fuel crashing into a mountain would have been a major catastrophe, and as Roberts voices his concerns in the cramped coffee shop of a hotel in Central, his frustration is clear. "With regards to flight safety, it's like talking to a brick wall, the Civil Aviation Department is not fit for purpose," says the 52-year-old aviation veteran, who has filed official complaints to the government ombudsman and the International Civil Aviation Organisation (ICAO) that contain detailed evidence of shortcomings in local air safety.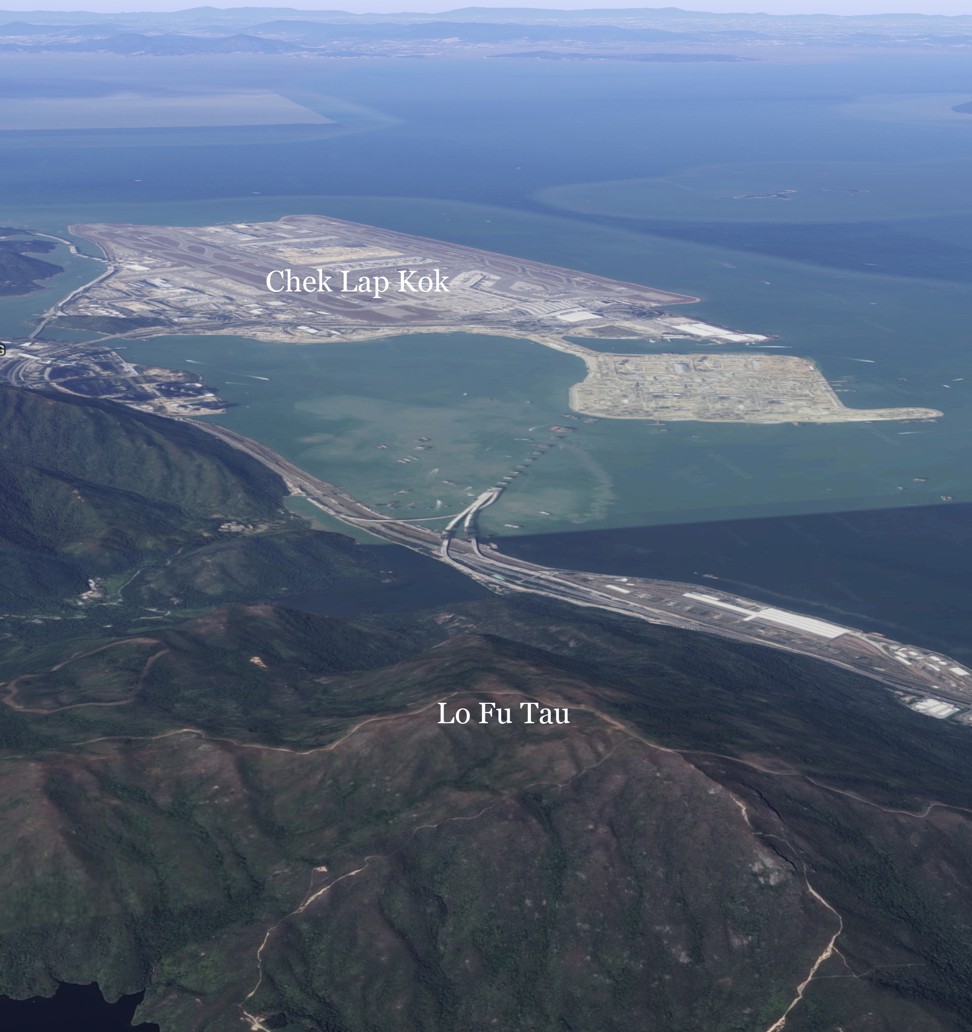 Nothing during Roberts' 33-year career as a pilot had prepared him for what he calls the "toxic atmosphere" of the CAD. "I witnessed events on a daily basis which only add to the possibility of a hull loss [a 'plane crash', to the layman] rather than reduce it," he says, showing me copies of emails, photos, letters and other documentation on his laptop that support his accusation.
Other pilots interviewed for this article support Roberts' allegations, and suggest the CAD has too few inspectors and that those it does employ are not qualified to do the job adequately.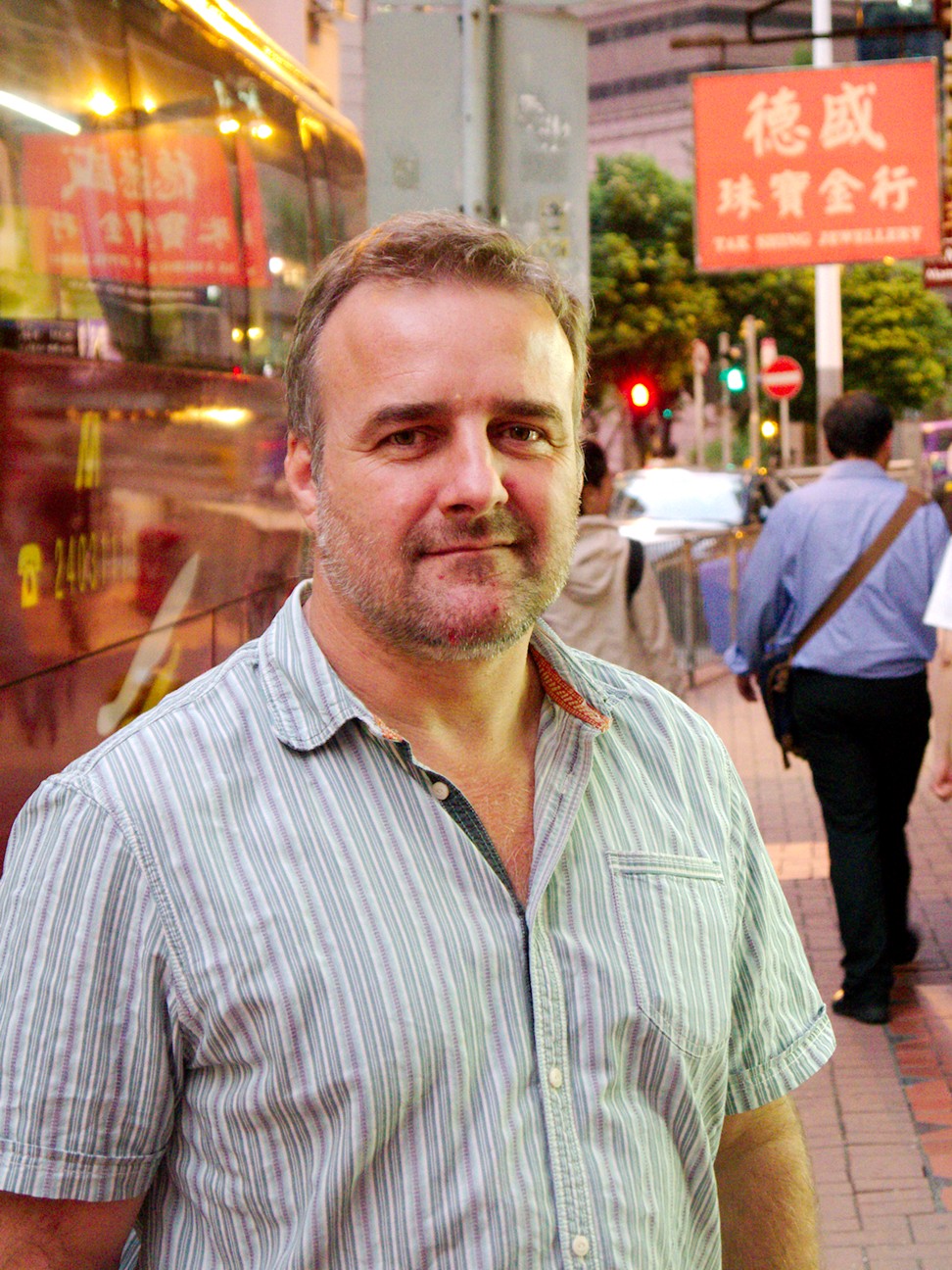 Thirteen months after accepting a three-year contract as a helicopter operations inspector for the CAD, Roberts, who has flown for Britain's Royal Air Force in CV-130 Hercules transport aircraft and Wessex helicopters, and has had commercial experience from the North Sea to West Africa, was still waiting for his European qualification to be converted to a Hong Kong flying licence. He says this was promised at his job interview and is a prerequisite for his role (CAD's regulations state that an inspector should be qualified to fly the aircraft he is inspecting). Now, Roberts says, he has had to resign – a prolonged lack of flying time is damaging to the career of any professional pilot – and he and his wife have vacated their Mid-Levels apartment to head home to Britain.
With regards to flight safety, it's like talking to a brick wall, the Civil Aviation Department is not fit for purpose
Before he leaves, however, he wants to expose what he regards as dangerous failings in Hong Kong's aviation set up. "Safety is dependent on an open reporting culture [so lessons can be learned], but my experience was that this was not the case at HKCAD," he says.
For example, "In a helicopter there are international guidelines for a mandatory occurrence report (MOR) to be submitted within 96 hours of an incident," Roberts says. "That's the law." Instead, he claims, the Government Flying Service (GFS), which operates medical emergency and search and rescue services, fails to submit MORs. Roberts shows me apparent evidence (stills from a video appearing to show the tail rotor of a GFS helicopter striking an overhead cable) and email correspondence between him and his superiors about two instances in which the GFS did not submit MORs, one in March of this year, the other in August.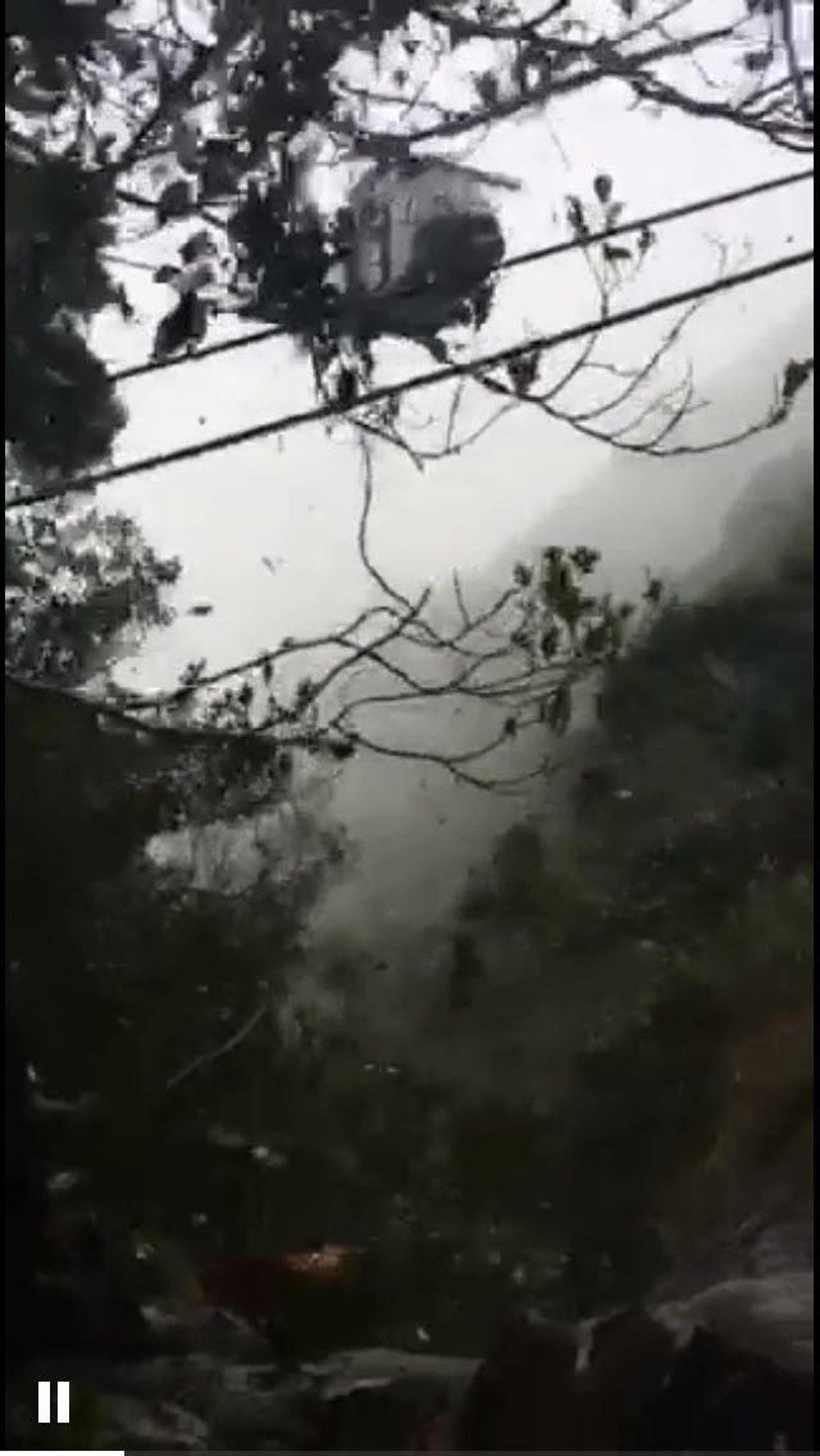 In his 13 months with the CAD, he was prevented by his superior from meeting the head of the GFS and, he says, the service is monitored with such a "light touch" that regulation is "a waste of time". Roberts claims the senior helicopter operations inspector is a former senior employee of the GFS, and protective of his relationship with his old employer.
"GFS are a law unto themselves and hold the CAD in complete contempt," Roberts says, adding that
if things are alarming in helicopter safety regulation, former colleagues concerned with fixed-wing aviation safety have told him the situation is even more of a worry for the 35,000 aircraft taking off and landing at Hong Kong International Airport every month.
On June 4, Air China Flight 428 also had a near miss with Lantau, having deviated sharply from its planned track after an instruction to climb. And in an incident on June 26, 2016, Shenzhen Airlines flight ZH9041, from Jinjiang, in Fujian province, was approaching Hong Kong airport when it aborted landing and asked to initiate a "go around", narrowly missing Lantau's Big Buddha.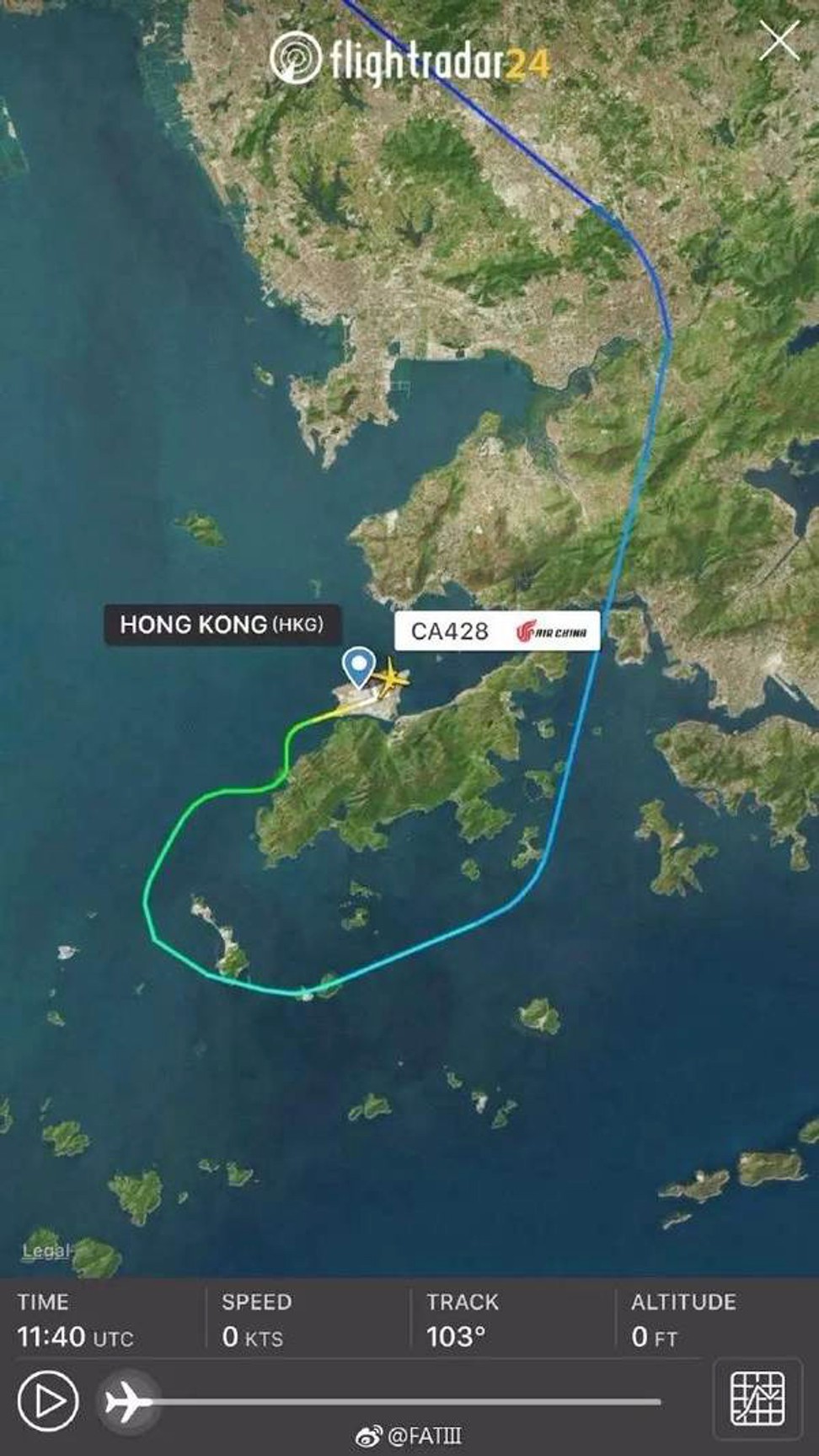 "Very similar incidents like this indicate no one is learning from the previous mistakes. These are two incidents potentially linked with language difficulties and poor aviation practice," says Roberts, who fears there are insufficient qualified inspectors to complete proper investigations in a timely fashion, and implement suitable remedial action.
"HKCAD is grossly undermanned with qualified inspectors," agrees Chris Lee, a senior flight captain and a former department employee, who asks for his real name to be withheld. "They are very good at the bookwork and knowing the regulations, but don't have that practical experience," he says. "A lot of them have never held a command [made it to the rank of first officer]. It's a horrible organisation to work for, with an old-fashioned Chinese bureaucratic mentality. They spend more time pushing paper than finding out what's going on."
Air China flight has near miss with mountain on Hong Kong's Lantau Island
According to the CAD, as of October 31, the department had a total staff of 755, among whom only 11 are inspectors. A further five inspectors are employed on non-civil service contracts. Although experienced pilots may be drafted in to help in the case of a serious incident, the team seems small given that, by the CAD's own admission, there are seven incidents currently under investigation.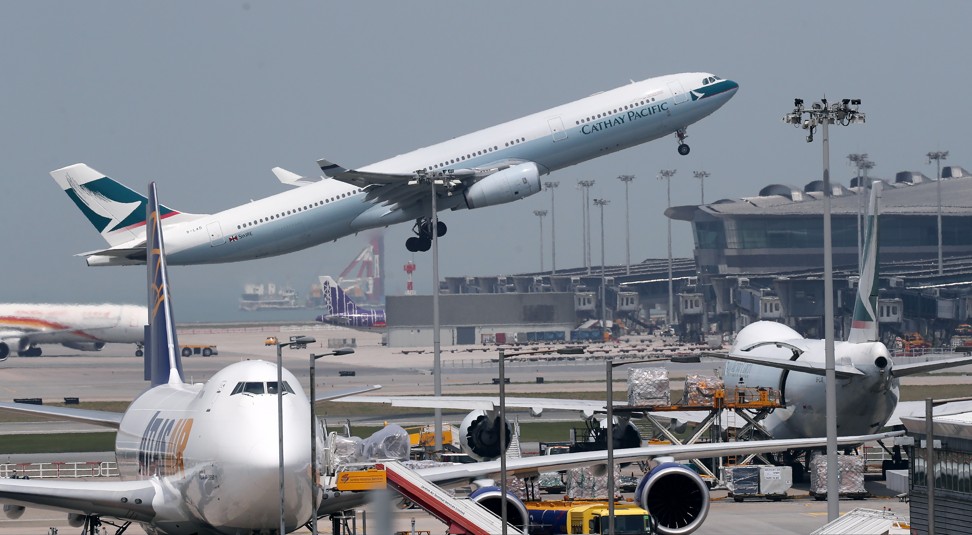 We might reasonably expect a road traffic accident or a driving test to be assessed or regulated by someone holding a valid driving licence, but the same logic does not appear to apply to local aviation safety. As part of his formal complaint, Roberts named five investigators who do not hold a valid Hong Kong pilot's licence but are currently responsible for flight safety in the SAR. "None of the investigators are current airline pilots," confirms David Newbery, senior check and training captain at Cathay Pacific and president of the Hong Kong Airline Pilots Association. "Some do have pilot's licences and fly from time to time, but they are not current airline pilots."
An accredited air accident investigator, Newbery campaigns for incidents such as the Atlas Air near miss to be investigated by independent specialists rather than the CAD, but he takes a less alarmist line than Roberts and other senior pilots interviewed.
US cargo plane that narrowly avoided Hong Kong mountain was warned of danger three times in two minutes
"Yes, there have been some recent regrettable incidents, but I believe that trying to put the blame on the HKCAD and saying that they are trying to cover up systemic problems is a little unfair," Newbery says. "If HKCAD is guilty of anything, it is that they are not very good at talking to the press and in publishing interim findings that might dispel some of the rumours."
When asked to comment for this article, a CAD spokesperson says, "All accident investigators in CAD are properly trained, qualified and competent to perform their assigned duties," adding,
"There is no ICAO nor statutory requirement that an accident investigator must be an experienced pilot." Nevertheless, the spokesperson says all current investigators are experienced pilots.
When asked about the GFS' failure to comply with MOR procedures and the current head of helicopter inspections, the spokesperson argues, "It is not appropriate for HKCAD to provide specific information about individuals. As far as aviation safety is concerned, HKCAD applies the same standards and requirements in regulating GFS as with other AOC [Aircraft Operating Certificate] holders."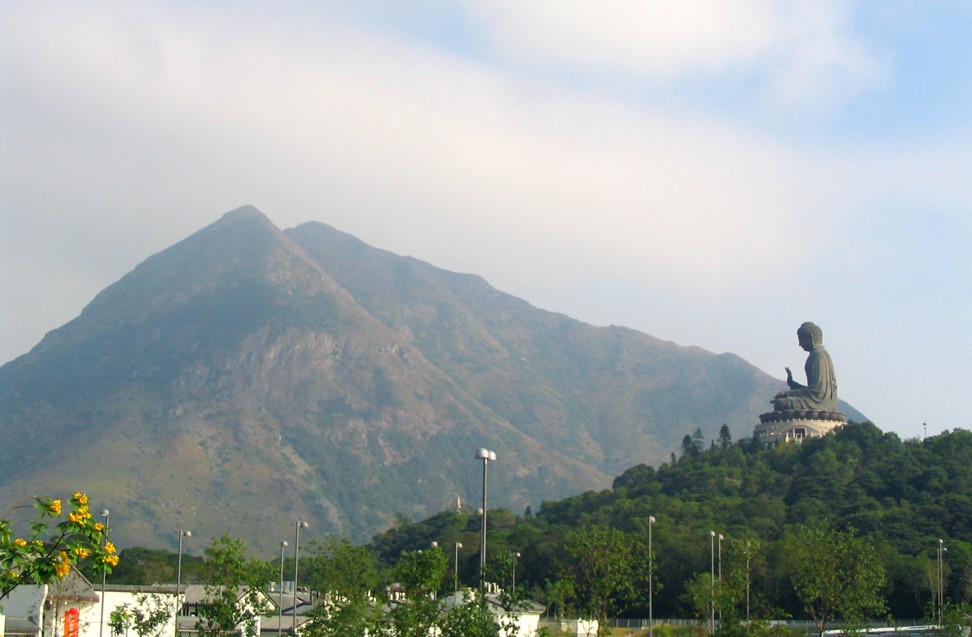 "[The CAD] are also not terribly good at assessing 'human factors'," says Newbery, highlighting a drawback that could be rectified if inspectors were more regularly flying airliners and helicopters. But it was those human factors – especially language difficulties and excessive chatter on air traffic control radio frequencies – that Lee and two other senior pilots suspect were largely responsible for the similar Lantau near-miss incidents.
Adam Simpson, a Cathay Dragon (previously Dragonair) captain with 33 years' experience who does not wish to have his real name published because of the effect that it could have on his career, would also like to see an independent body investigate serious Hong Kong incidents.
"Dragonair had a close encounter incident in 2011 in Hong Kong air space with a Cathay Pacific aircraft, but we are still waiting for the final investigation report," he says. "There was a possibility that HKCAD might be implicated, so we have all had to wait. No one is regulating the regulator."
Dragonair had a close encounter incident in 2011 in Hong Kong air space with a Cathay Pacific aircraft, but we are still waiting for the final investigation report
Newbery explains that, following recent changes to ICAO rules (known as Annex 13) and after some foot dragging, this air accident investigation body was officially proposed for Hong Kong by the government on June 7, and legislation is slowly progressing through the Legislative Council. If and when this legislation is passed, it should improve investigation of certain incidents, because independent experts will have no interest in leaving any aspects unexplored, but it will make little difference to the competence of the CAD and its day-to-day responsibility for aviation safety.
Another concern raised by Roberts and shared by others is that there is a predominance of ex-Cathay Pacific staff at the CAD.
"The ongoing joke in the industry is that CAD stands for 'Cathay and Dragon'," says Julian Crampton, an experienced Cathay Pacific pilot who also asks for his real name to be withheld. He says the general manager of operations at Cathay Pacific, Mark Hoey, has been granted authority by the CAD to interpret the airline's Air Flight Time Limitation Scheme (AFTLS), which is crucial for determining the hours pilots fly and assessing their fatigue levels.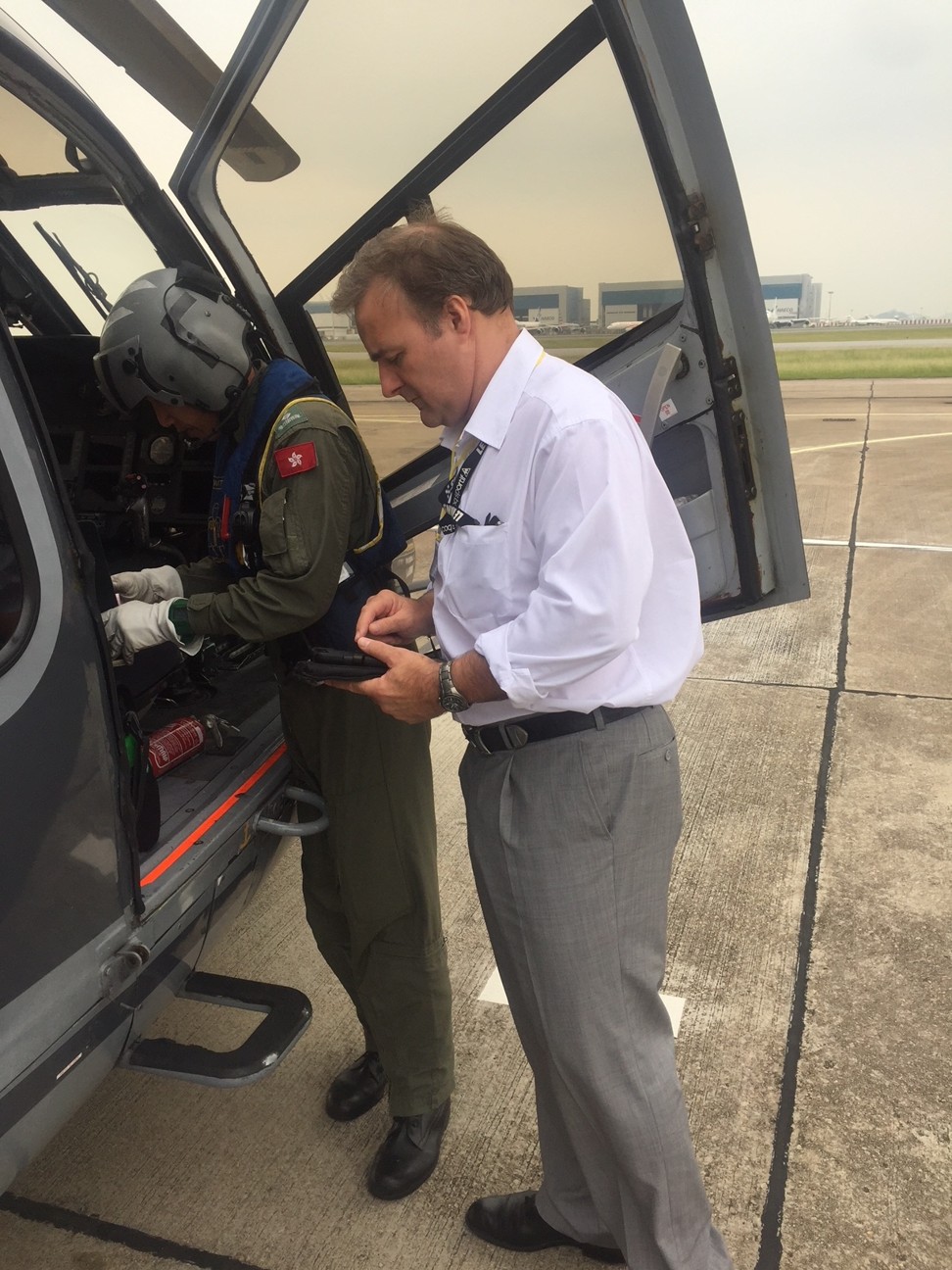 "It sounds like a very cosy arrangement for CAD to allow the Cathay GMO to interpret their AFTLS," says Chris Beebe, general secretary of the Hong Kong Aircrew Officers' Association. He thinks it "highly inappropriate", particularly given the current pressure on pilot numbers and staffing levels.
Cathay does not deny it is able to set its own limits but insists it "develops AFTLS based on the CAD 371 (2nd Edition) mandated by the HKCAD", and says the same rules apply to other operators in Hong Kong.
Beebe also points out that the CAD does not sit on Cathay Pacific's Fatigue Risk Management System (FRMS) committee. That may sound like a minor administrative detail but such committees are an important means by which to monitor and manage pilot fatigue, which is regarded as a major contributory factor to accidents. They should involve the service provider, pilots and the regulator.
"I cannot think of a logical reason why HKCAD would not sit on this key safety committee related to pilot fatigue," says Beebe, and Newbery goes further.
"As the recent decision to utilise two second officers on long-haul flights demonstrates, Cathay is quite capable of bypassing the whole [FRMS] in the interests of short-term financial savings," Newbery says, referring to the airline's controversial plans to dispense with a more experienced first officer on some routes. "This plan [...] had fatigue and safety implications and so should have undergone an assessment by the FRMS, which is set up to do exactly this kind of work. However, the FRMS was bypassed and the decision was made by senior managers without any kind of transparent risk assessment."
The operation at Atlas is falling apart because of chronic mismanagement, a shortage of pilots and a lack of other key operational personnel
Safety, insists a Cathay Pacific spokesperson, is always our top priority, adding, "Any operational changes have to go through a thorough and vigorous review to ensure that safety is never compromised, which remains the case in this new arrangement."
The CAD spokesperson says, "In terms of regulating Air Operator's Certificate holders in Hong Kong, HKCAD has established a rigorous mechanism for the issue of AOC and surveillance of AOC holders and their operation."
The Atlas Air aircraft involved in the Lantau incident had been "wet leased" to Cathay Pacific and Atlas, like all airlines operating locally, had been issued its AOC by the CAD.However, Atlas Air is mired in controversy and involved in a bitter industrial and legal dispute with its own pilots over issues related to fatigue, reported illness levels and manning. "The operation at Atlas is falling apart because of chronic mismanagement, a shortage of pilots and a lack of other key operational personnel," Captain Robert Kirchner, a long-time Atlas pilot, told United States media on October 7.
With an unproven air traffic control system, an airport at near full capacity, rapidly expanding mainland carriers, an international pilot shortage and widespread cost-cutting exercises all potentially affecting passenger safety, the need for a robust and proactive regulatory body in Hong Kong is more acute than ever.
Instead, Roberts claims, there are serious flaws at the heart of aviation safety that urgently need addressing before a catastrophe occurs.
"The trouble is," he says. "when the safety alarm bells go off, no one at HKCAD seems to hear them."