Oh, to be an explorer – a fearless, square-jawed adventurer, seeking out lost tribes and taming savages, armed with nothing more than a safari suit, a pith helmet, stout walking boots, a pocket penknife and a dry, British sense of humour.
They are the alpha males of a bygone age of empire. Their feats of derring-do beguile and expose modern travellers like me for the lily-livered lightweights we are, with our predilection for air miles, business-class lounges and cocktail hours in foreign hotels.
To my shame, the only thing that linked me even remotely to the names of the great explorers was my Marco Polo Club card. Until, that is, I got a call from a British Sunday news­paper telling me to go and rescue an explorer lost in the jungles of Papua New Guinea.
You couldn't make this up (and believe me, I've tried). Benedict Allen, a real-life explorer who has been in all manner of scrapes in far-flung corners of the world, was due in Hong Kong on November 15 to give a talk on his way home from a solo expedition to find a headhunting tribe. He'd been dropped by helicopter on a remote hill station five weeks earlier and yomped off manfully into the wilds after sending a final adieu to his Twitter followers: "I may be some time. Don't try to rescue me please – where I'm going you won't ever find me."
And then the jungle (or something within it) swallowed him up. He failed to make his way to the capital, Port Moresby, or to Hong Kong. Britain's Foreign Office was alerted. His family was in bits.
To make it worse, the 57-year-old father-of-three had no mobile phone or GPS. This man wasn't just missing; he was proper lost, in a pre-SatNav way, without Google Maps to get him even more lost.
"Find him, and bring him home," the news editor barked down the line from London, in the same tone he might use to ask an intern to pick up a Starbucks order on their way into the office. "Oh, and try to keep your expenses to a respectable level this time."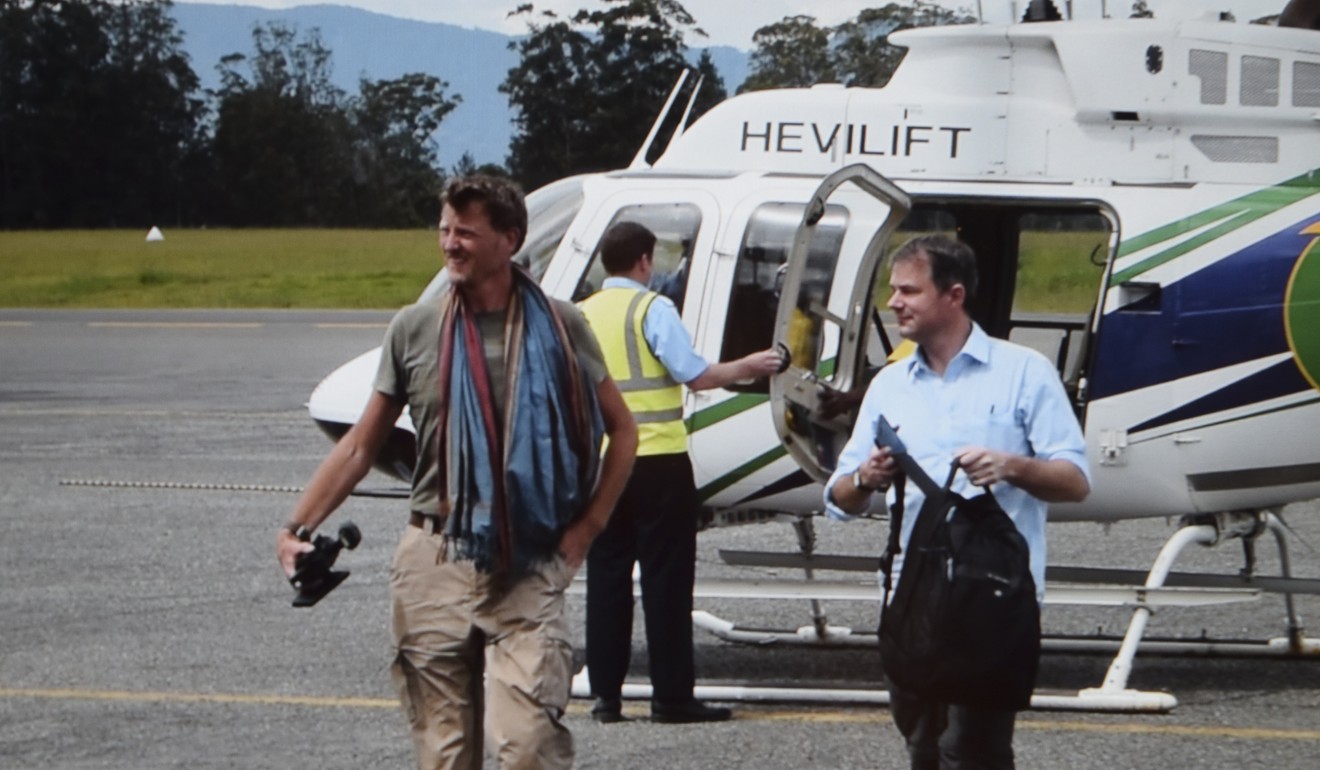 Now, I must confess I'd never actually heard of Benedict Allen. But a quick online search taught me he was a genuine explorer who'd done lots of gung-ho stuff like crossing the Amazon and the Gobi Desert and making BBC documentaries.
Preparation was all if my own expedition was to succeed, I realised. Working mostly for mass market newspapers, however, my trips usually involved locating errant pop stars, politicians and other ne'er do wells in seedy but relatively accessible corners of Asia. They hadn't involved the attempted rescue of a misplaced explorer in the hands of headhunters in the malaria- and snake-infested jungles of PNG (at least as far as I could recall). So I had absolutely no idea what to pack.
For inspiration, I turned to Evelyn Waugh's Scoop (1938), whose hero, William Boot, sets off for Africa with a collapsible canoe, a camp operating table, a portable humidor, a jointed flagstaff and Union flag, a cane for whacking snakes and a cleft stick to send his dispatches.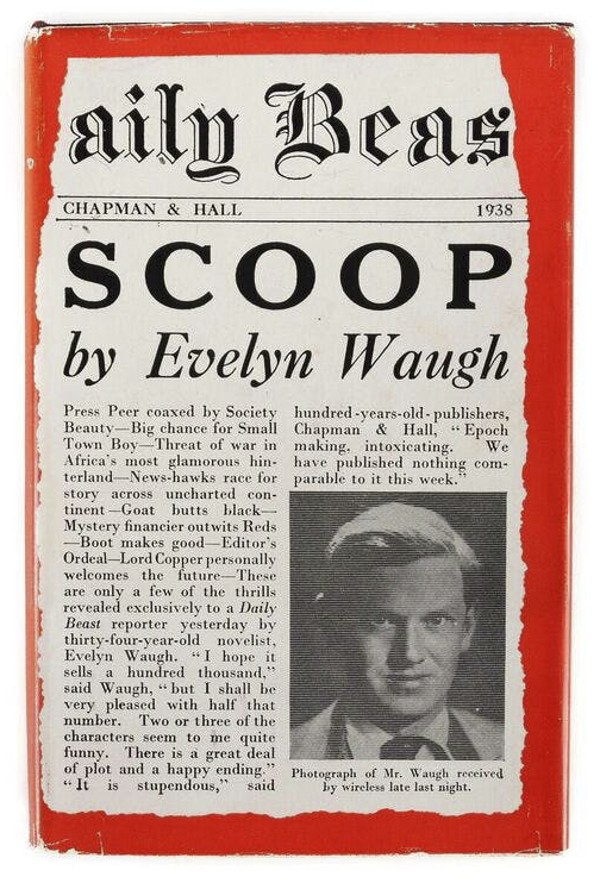 An assistant at the hardware shop in Sai Kung informed me, rather curtly, that they had none of the above in stock. So I threw my pocket penknife into my overnight bag and headed to the airport, imagining the moment I would burst into a jungle clearing and wittily exclaim: "Mr Allen, I presume?"
There are direct flights from Hong Kong to Port Moresby (no, I didn't know that either). Air Niugini operates an overnight flight four times a week and everyone else on board was a Mandarin speaker on a mission to build bridges and phone networks and recolonise PNG.
Minutes before boarding time, there was a newsflash. Allen had been sighted by a missionary, alive and well but many miles from where he had set off. Two tribesmen had walked for hours to get a phone signal and let his family know his whereabouts. He was closest to a town called Mount Hagen, in central PNG. So I quickly booked a connecting flight on a small, scary-looking plane that would take off about an hour after I touched down. From Mount Hagen, I could charter a helicopter.
It was all going swimmingly. Until I stepped off the plane in Port Moresby, that is. If you ever get a domestic flight in PNG, leave home at least a day beforehand. It's bedlam, with vast crowds of people carrying mysterious string-tied bundles and check-in staff who appear heavily sedated.
It wasn't as if he was in mortal danger. It was just that his travel plans were stuck. He wouldn't have been starving. There was water there. He was well looked after
Exasperated, I barged my way to the head of the queue and dashed to the propeller plane just in time for take-off. And that was when I turned in my seat and saw two annoyed-looking daily newspaper journalists from London glaring back at me.
"We're here to rescue him, too," they told me indignantly. "We were here first and we've got a deal with the family and a letter from his wife saying we can," they said. (I'm para­phrasing but that was the gist.)
Don't worry about me, I thought, gazing glumly out of my window as we skimmed mountain peaks before plunging into a steep descent into Mount Hagen. Think of poor Benedict Allen – you wait all week for a reporter to rescue you and then three turn up all at once.
There is a code of superficial civility among journalists scrambling for the same story. We exchanged pleasantries as we stepped off the plane and walked together to the offices of the helicopter company next to the ramshackle airport, knowing one of us was the big loser. Me.
It wasn't just the letter from Allen's wife. This was a Friday morning and they had a newspaper the following day. I was working for a newspaper that came out on the Sunday, by which time Allen would be happily eating fish and chips and sipping a gin and tonic in a hotel in Port Moresby.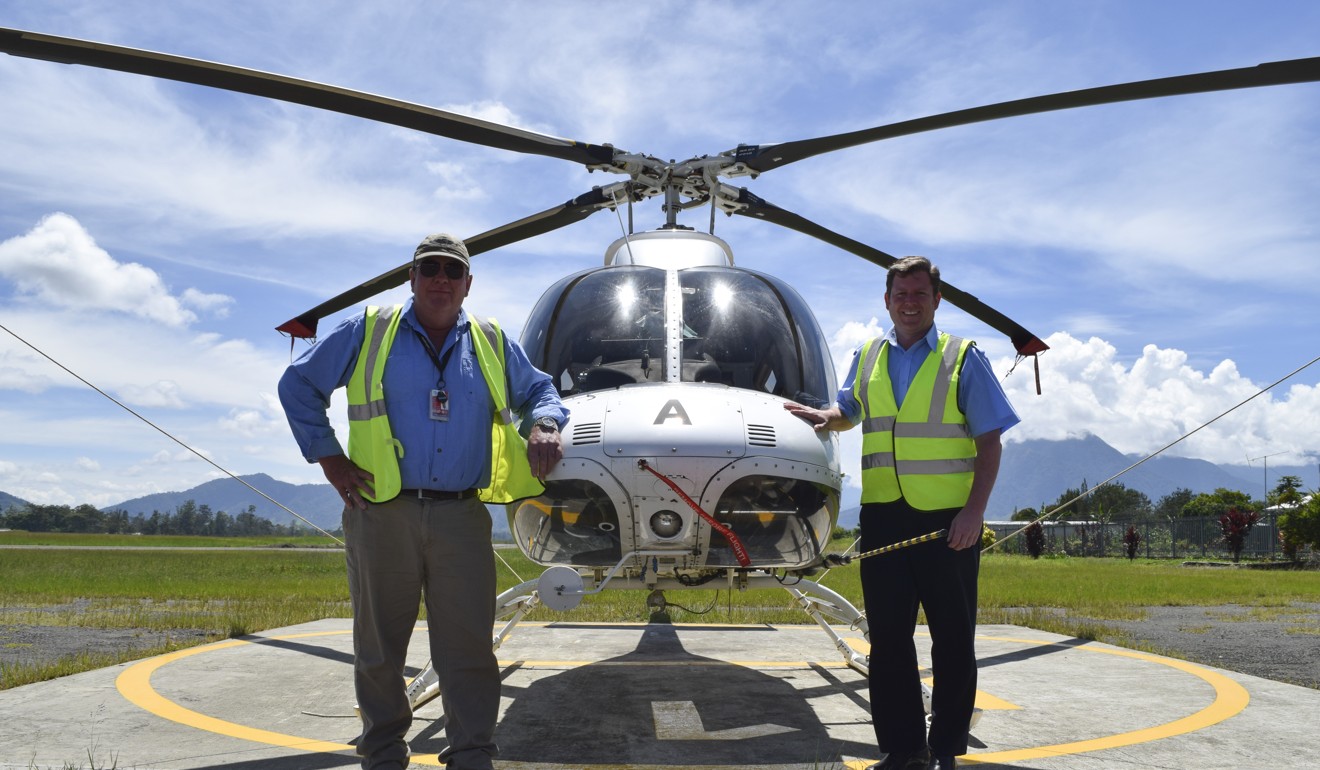 I looked on in mournful malevolence as my rivals, armed with Allen's precise location, provided by his next of kin, spent the equivalent of HK$50,000 (US$6,400) booking a helicopter to fly out, rescue him and get back in time for afternoon tea.
They were airborne within the hour, leaving me feeling like Boot as he watches his rivals, Corker and Shumble, and the rest of the press pack head off to the mythical city of Laku: except this Corker and Shumble had actual coordinates and a genuine scoop within their sweaty grasp.
With nothing else to do except wallow in self-pity, I got chatting to the friendly Aussie and Kiwi pilots who run the helicopter company and secured a ringside position on the airstrip to see Allen step onto the tarmac, looking remarkably healthy for a man recently presumed eaten.
I may be some time. Don't try to rescue me please – where I'm going you won't ever find me
The explorer seemed genuinely pleased to see me as I filmed his first steps back in relative civilisation. Not so Corker and Shumble, who hustled him away and made hasty arrangements to smuggle him to a hotel in the mountains, where they could debrief him out of my jealous gaze.
Dejected, I trudged back to the airport hotel, booked in, headed to the bar and prepared for my rivals' exclusive to break. Mount Hagen was a suitably joyless and bleak location for my personal dark Friday night of the soul. Crime is rampant. Poverty and unemployment is endemic. Guns are everywhere. Set behind high steel gates and razor wire, guests are advised not to venture out after 6pm because of the marauding gangs of "raskols". It's not the ideal spot for a carefree getaway.
As dawn broke in Mount Hagen, my humiliation was complete. A front-page splash headlined "Rescued" hit the British streets with four inside pages of breathless prose about how the great explorer nearly died of malaria and was trapped by tribal warfare raging in nearby villages.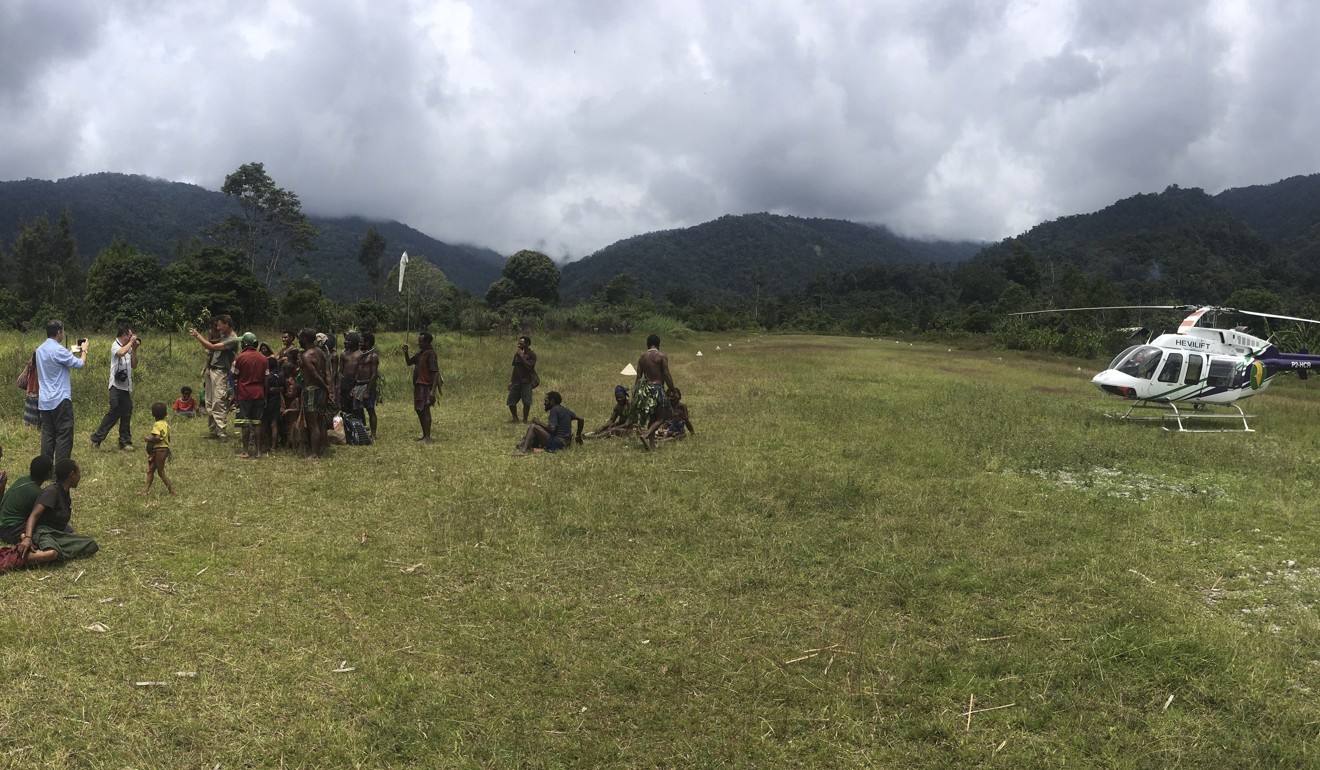 For Allen, any hope of rescue was ebbing away at precisely the time we landed in Mount Hagen, the newspaper reported. He was about to set off on foot to his own near-certain death when Corker and Shumble miraculously appeared out of the sky "like angels" to rescue him.
It was a brilliant old-school scoop and I wasn't in the least bitter or resentful. Corker and Shumble had simply succeeded where I had failed because of circumstance, timing and good fortune. That, and the fact they were far better journalists than me, of course.
You're lucky he didn't clobber you with the eight-foot canoe paddle he had in his luggage
On my weary way back to the airport on Saturday morning to catch a flight back to Port Moresby, I popped in to say goodbye and thanks to the helicopter crews who had so generously hosted me the day before. By now, of course, Corker and Shumble and their rescued explorer were long gone. And as we sat down to chat, arguably the true hero of the hour, burly Australian pilot Craig Rose, gave me his refreshingly Antipodean take on the drama of the day before.
"It wasn't like he really needed rescuing," he said. "It wasn't as if he was in mortal danger. It was just that his travel plans were stuck. He wouldn't have been starving. There was water there. He was well looked after."
Clearly this didn't quite fit the Boy's Own narrative. And the more Rose spoke, the better it got, at least from my jaded viewpoint. He had been surprised to see Allen use a video camera to alternately film himself and the helicopter as it circled the airstrip where he was waiting to be picked up.
"As soon as I saw him, I thought, 'Yep, he's a filmmaker,'" said Rose, adding that he was baffled at how the explorer had kept his batteries charged out in the jungle. (It now dawned on me why the pilot hadn't received so much as a mention in the account of Allen's rescue that morning.)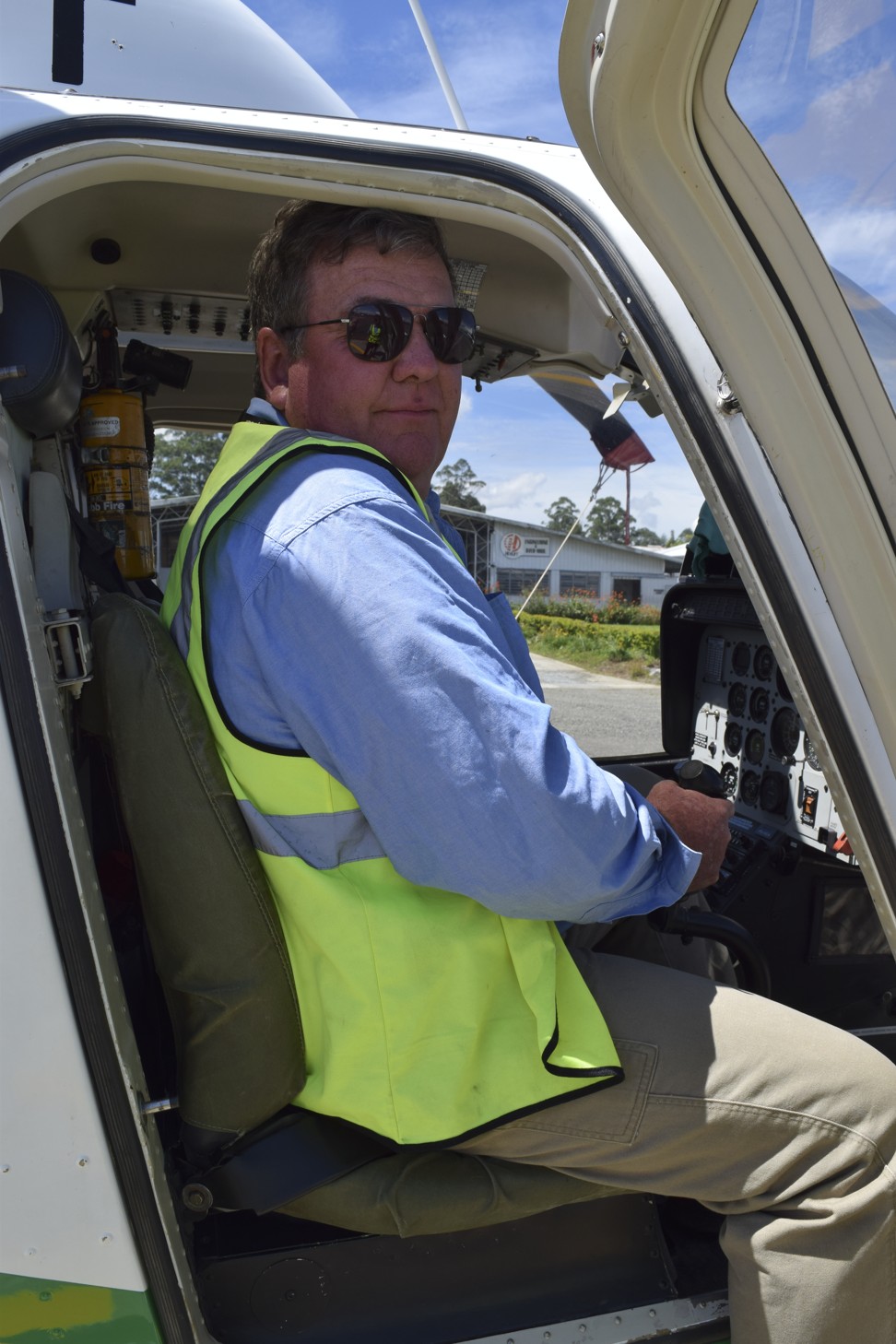 Rose chortled as he described waiting for an hour while "malaria-stricken" Allen posed for pictures before boarding the flight. "I think [Allen] wouldn't not like the exposure he was getting out there," he said. "He was just lapping it up."
The 55-year-old Australian – who has had guns levelled at him and desperate villagers try to force their way onto his helicopter during his 12 years of flying in PNG – said he thought it was "nuts" to be out in the jungle with no phone.
British explorer in search of lost tribe of headhunters 'found safe and well' in Papua New Guinea
"A satellite phone would be the minimum. I guess that's his personal thing. But in this terrain, if you break an ankle you're done for, unless the local villagers can carry you out."
Now I have nothing but admiration for Allen. He is brave and exceptional and a bigger man than I'll ever be, and, having been in Mount Hagen, it's impossible to imagine his disappearance and rescue were publicity stunts for a forth­coming film or book. And I bear no grudge, even if he did choose (a tad selfishly in my opinion) to get lost in a country I can claim no air miles for flying to and where there are no Accor hotels offering me a complimentary upgrade and access to the executive lounge for cocktail hour. But, as Waugh put it: "News is what a chap who doesn't care much about anything wants to read."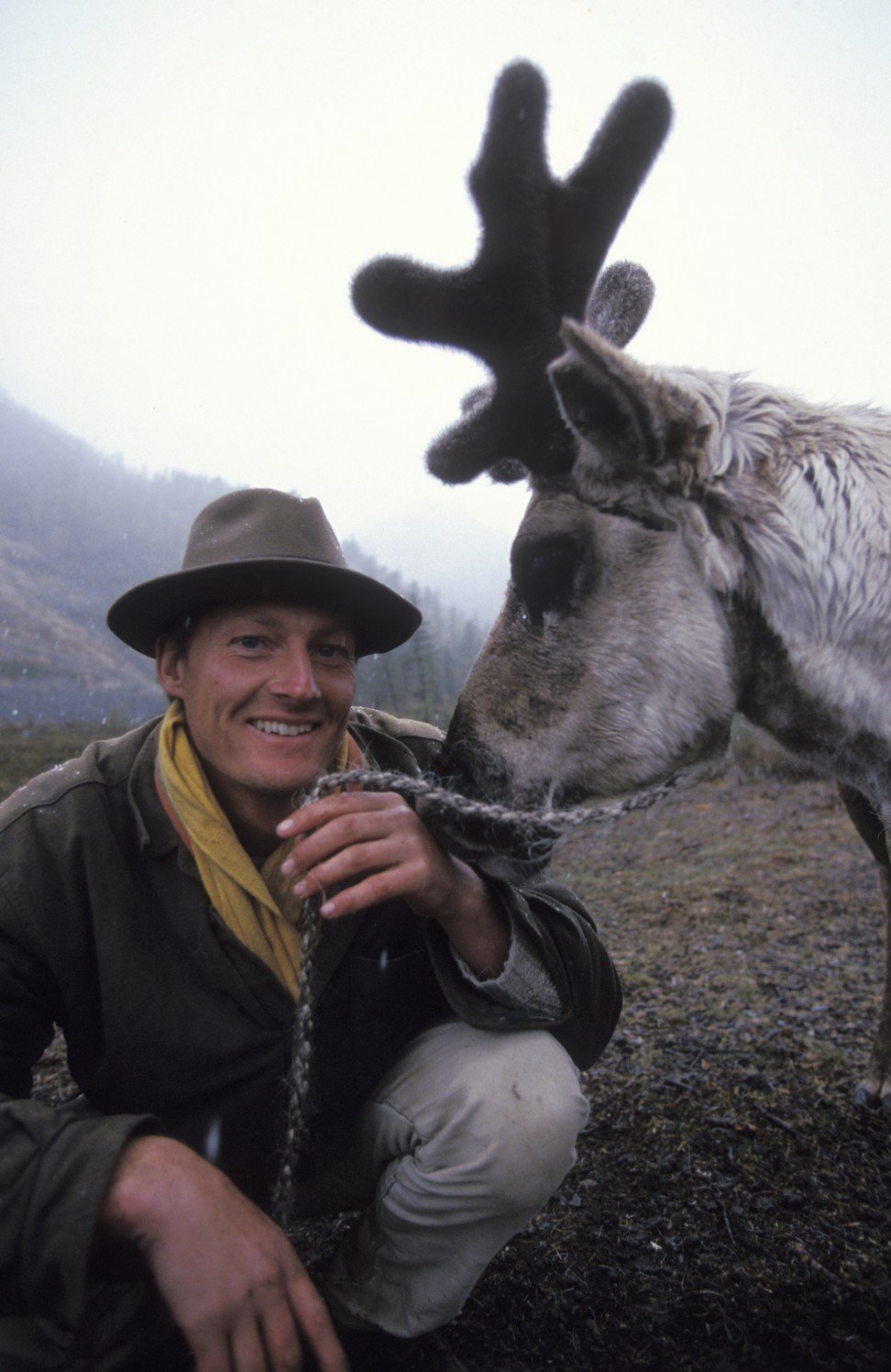 So, on the Sunday morning, our paper came out with a minor scoop of our own under the headline: "Explorer 'didn't need rescuing' says pilot who flew him back."
To make the taste of Allen's Sunday G&T a little more bitter, the liberal media in London were now questioning his mission, perhaps outraged at the idea of one of their own getting, if not into bed, then into the same helicopter as a downmarket rag.
I wasn't expecting to be rescued, I never asked to be rescued, but when it came, for the sake of my family, I thought, 'I've got to do this'
The Guardian quoted a Sydney-based academic who lived in PNG for 10 years accusing Allen of self-indulgence and asked: "Why should we care about a lost, unprepared, silly, white, privileged, male middle-aged fool?" A commentator in the same newspaper argued: "White men such as Benedict Allen should cease their meaningless, prob­lematic 'explora­tions' and focus instead on the ways they can counter the privileges they inhabit, at home and abroad."
All of which made for a rather awkward atmosphere when, on my flight from Port Moresby back to Hong Kong on the Monday, I found myself sat with Corker and Shumble to one side of me and Allen in the seat directly behind.
True to form, Allen was perfectly civil. But I imagine he secretly wished he had stayed lost in the jungle rather than get caught up in tribal warfare involving the most primitive life forms on the planet: British newspaper hacks.
"You're lucky he didn't clobber you with the eight-foot canoe paddle he had in his luggage," Corker told me drily after we touched down at Chek Lap Kok.
Benedict Allen put on the defensive after his return to UK
Benedict Allen insisted in an interview when he arrived home in Britain that he had never wanted to be rescued.
"I wasn't expecting to be rescued, I never asked to be rescued, but when it came, for the sake of my family, I thought, 'I've got to do this,'" he said.
The explorer also dismissed claims his disappearance had been a publicity stunt or that his controversial style of exploration was demeaning to indigenous populations, including the "lost tribe" he set out to make contact with.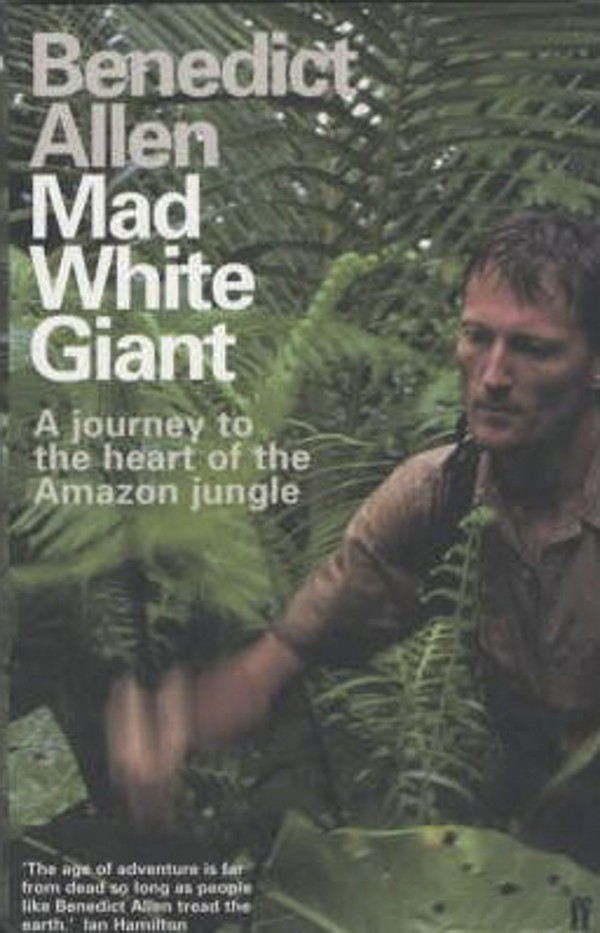 "For me exploration is not about conquering, it's not about planting flags, and I know people think I'm some sort of neo-colonialist," he said on the BBC Radio 4 programme Today. "For me, it is not about asserting yourself – it is about the opposite.
"It is about being vulnerable [ …] And that means being on a level with the local people and that means not being able to be whisked away whenever you feel like it, because you're feeling a bit ill. So I didn't take a phone. But I'm a professional. I'm an expert in survival."
Allen, author of 11 books, has courted controversy on previous expeditions.
He ate his canine companion when lost in the Brazilian rainforest and was accused of embellishment in his 1985 book Mad White Giant, in which he claimed to have crossed the Amazon Basin in just three months.
His agent, Jo Sarsby, says: "The only reason this is a story is because Benedict does his explorations in a very different way from most people. He goes on his own, tries to take as little with him as possible and to impinge on the people he visits as little as he can."
Allen's postponed talk at the Royal Geographical Society in Hong Kong is being rescheduled to a date to be announced in the new year.