This innocuous street that connects Johnston Road with Queen's Road East seems an unlikely location for what the main headline in a late edition of the China Mail on January 22, 1918, called a "sensational affair in Hong Kong". These days, Gresson Street is home to a few modest restaurants, a residential block and the stalls of hawkers selling orchids and exotic fruit in the prelude to Lunar New Year.
"I have worked here for 30 years and I have never heard of that," says Juliana, a passion-fruit vendor (who prefers not to give her full name), when told that 100 years ago tomorrow, this was the scene of a bloody siege and shoot-out. An old man smoking a cigarette out­side the Xing Bin dim sum restaurant shakes his head blankly when asked about the so-called Gresson Street siege.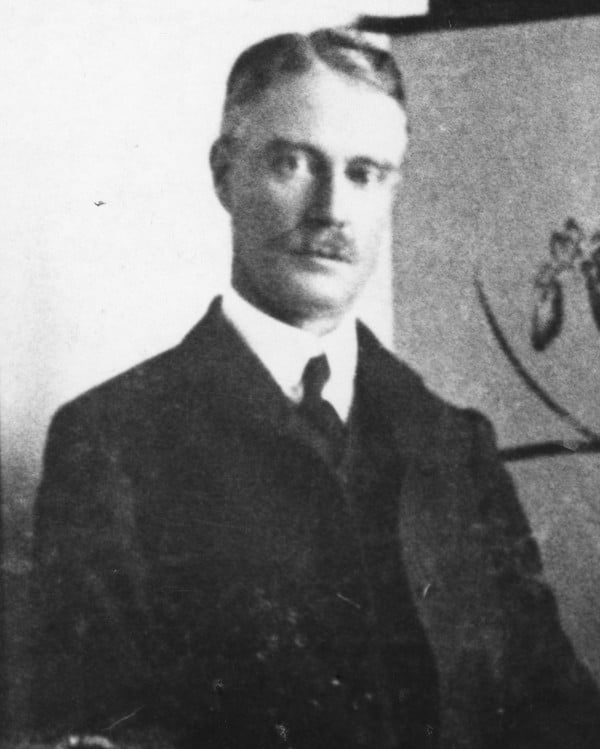 Five policemen and a young child lost their lives as gunfire echoed around the streets of Wan Chai, and several other officers and bystanders were injured in the crossfire. At one stage, the governor, Sir Francis Henry May, took command of the incident. The shocking levels of violence and the subsequent funerals and trial made headlines in local press and rocked a city already coping with a distant conflict, as the first world war rumbled on.
"Mortimor O'Sullivan died here; that's why I first came to Hong Kong," says music teacher-turned-historical author Patricia O'Sullivan, sheltering from the cold rain under the awning of the restaurant at 6 Gresson Street. Her great-uncle "Murt", an inspector in the Hong Kong Police Force, was shot dead on the first floor of the building that stood where she does now.
The London-Irish woman knew nothing about her great-uncle's death until the elderly parents she had been caring for in Hertfordshire, England, both died in 2006. To take her mind off feeling gloomy, the following January, she took a trip to the ancestral village of Newmarket, in the rural southwest of Ireland, and started digging into the family tree.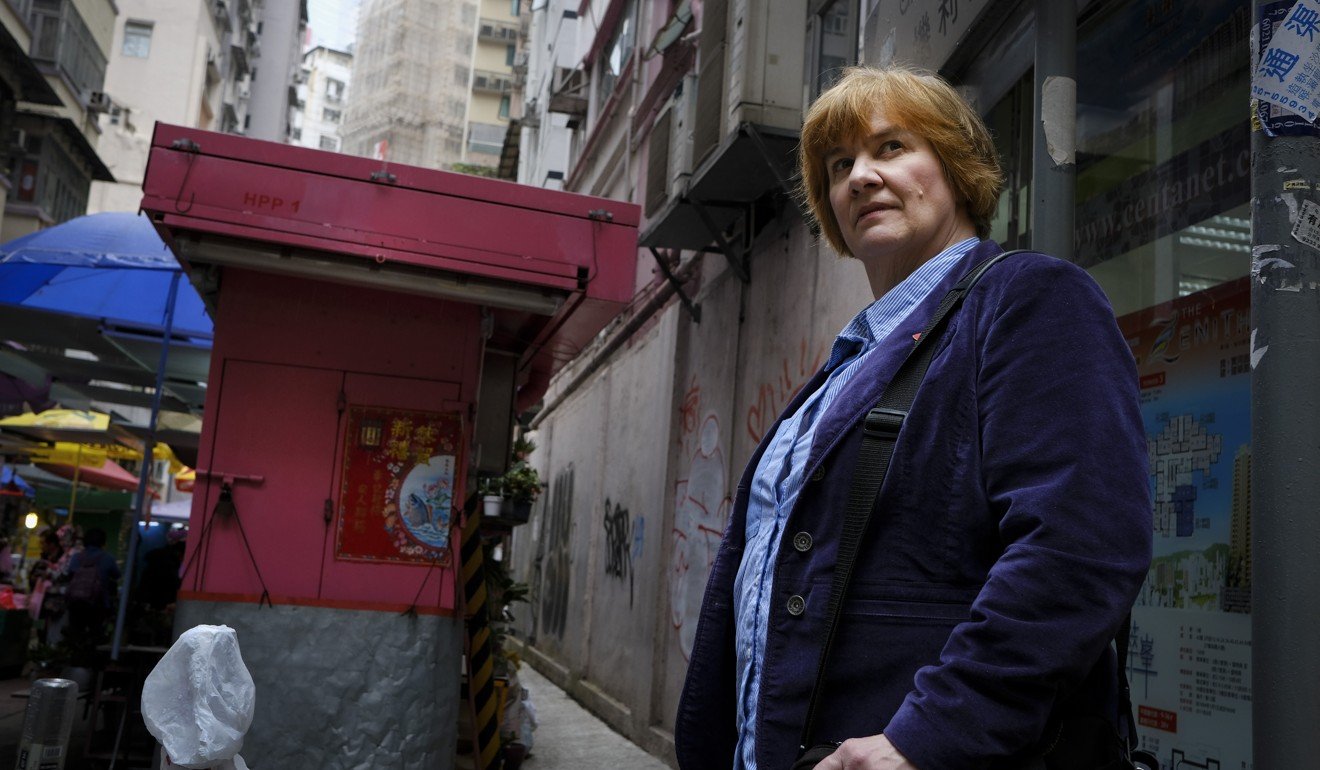 Having made a few inquiries at the local pub on the evening of her arrival, word of her quest quickly spread and she was introduced to her late father's two cousins, Mortimor and Dan, who lived in a crumbling farmhouse on a large dairy farm on the outskirts of the village. It was at that meeting that she learned of the Gresson Street affray (as it had been called at the time).
"It was a short meeting because the brothers had to milk the cows," says Patricia, but combined with a chat with an aged aunt who suggested she use "that googly thing" to find out more about Uncle Murt, it was the catalyst for a 10-year journey of discovery.
Gay Hong Kong policeman's 1980 gun death: unanswered questions remain
"It was really unusual for Hong Kong policemen to be shot, and certainly not European inspectors and sergeants," she says (although the area had only days before witnessed another such shooting; see sidebar), as we wander around the former crime scene, attracting curious glances on a chilly January afternoon. Patricia's long odyssey resulted in a book, Policing Hong Kong – An Irish History (Blacksmith Books), published in April last year, which charts the influ­ential role of the Irish in Hong Kong law enforcement.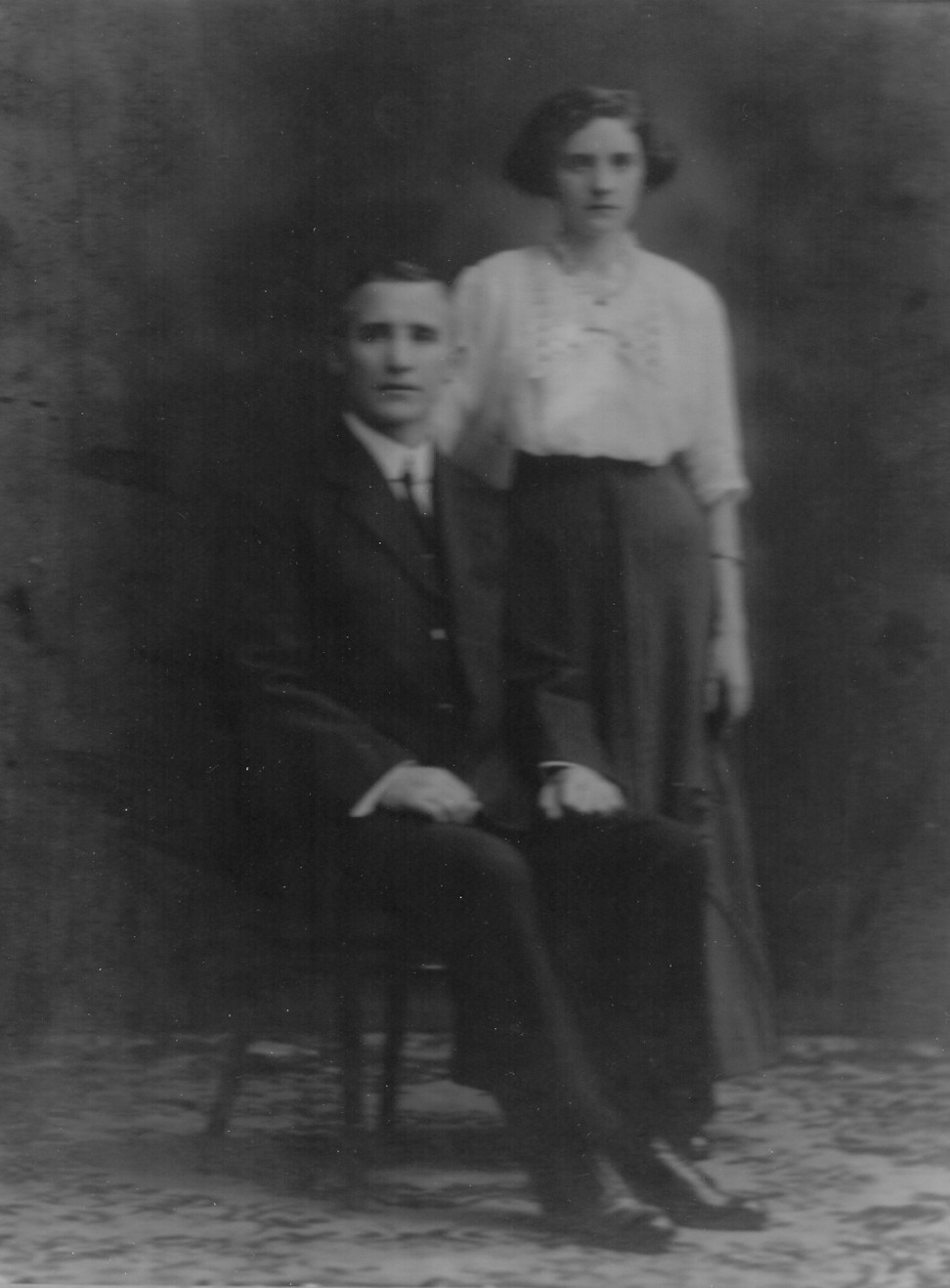 Mortimor O'Sullivan joined the force at the age of 19, with his elder brother, Patrick (Patricia's grandfather, after whom she is named), aged 20, in 1896, joining a cousin already serving with the Hong Kong police. Patricia discovered that from 1911 to 1914, these family members represented three of only 15 European police inspectors and that about 10 per cent of the entire European police force in Hong Kong came from that same small village in County Cork, recruited via networks of family and friends.
Her research has brought her back to Gresson Street often.
"I have probably been back 18 or 20 times," Patricia says, expressing frustration that so much has changed since 1918. The original three-storey concrete colonnaded shophouses no longer stand and the harbour is now more than 600 metres further from the scene.
Her first visit was in 2009, with Dennis Clarke, the grand­son of detective sergeant Henry Goscombe Clarke, who also lost his life on that bloody winter morning. Patricia had traced Dennis via an online article in a police magazine, and he invited her to visit Hong Kong, where he was general manager of the Conrad Hotel. Whereas in 1918 the two policemen had made their final trip to Gresson Street by tram, Patricia made her first visit by hotel limousine.
Hong Kong murder files: the British soldiers sentenced to hang for Chinese woman's brutal 1952 killing
Clarke is now retired but explains that although he knew his father was a policeman in Hong Kong, like Patricia, he knew nothing of the Gresson Street siege or his grandfather's involvement while growing up. It was only in 1999, after returning to Hong Kong to take up his position at the Conrad, that some police friends offered to do some research and linked his family to the event.
"I was very interested to learn there were people running amok with guns in the streets not far from where I worked," he says.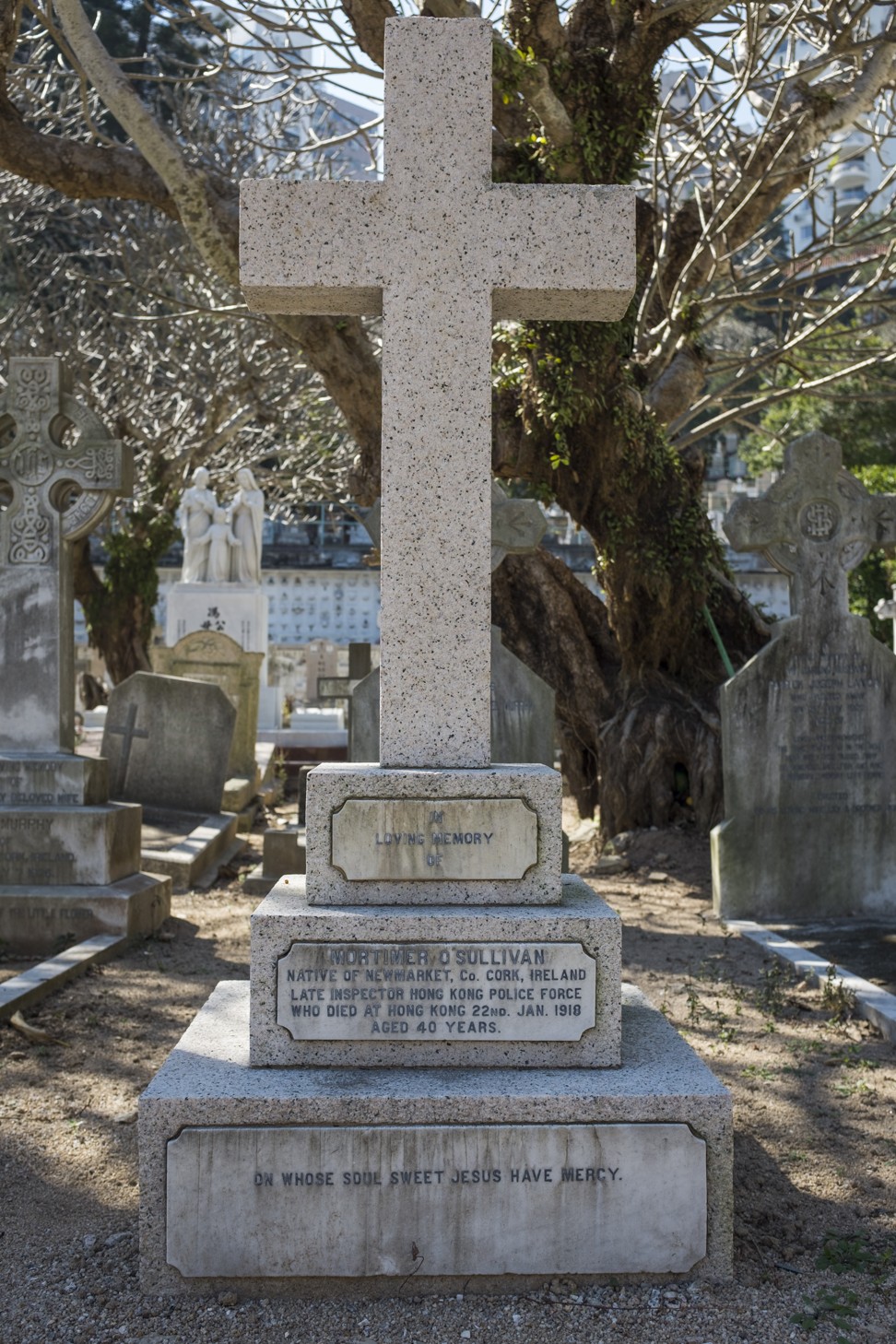 It was about 10.30am when, acting on a tip-off, Inspector O'Sullivan, Detective Sergeant Clarke and Detective Constable Sun Tai led a party of 11 policemen on the tram to undertake a search of 6 Gresson Street. There had been a number of robberies in the vicinity and it was hoped the contraband would be located in a subdivided cubicle in the rear section of the first floor, and that the raid might also lead to the perpetrators.
The lukongs – as Chinese constables were then known – had been ordered to bring firearms, but it seems that only four at the scene had done so. It was a routine operation and neither of the European officers, both dressed in plain clothes, were armed with anything more lethal than a walking cane.
Murder in Hong Kong: when three foreigners were hanged for sampan killing in 1904
Accompanied by Sun and detective constable Kwong Sang, O'Sullivan climbed to the first floor, where they found three men in thecubicle. According to various reports, everything went according to plan as the policemen, now joined by Clarke, searched and proceeded to arrest the suspects within the cramped confines of the cubicle, but then all hell broke loose.
"Don't move, don't move your hand," O'Sullivan com­manded in Cantonese as one of the gang reached into a box containing firearms and ammunition on the bed. Shots rang out as members of the gang started firing at point blank range at the policemen.
"What ensued was a bloodbath," Patricia says. "Clarke fell first and O'Sullivan fell on top of him."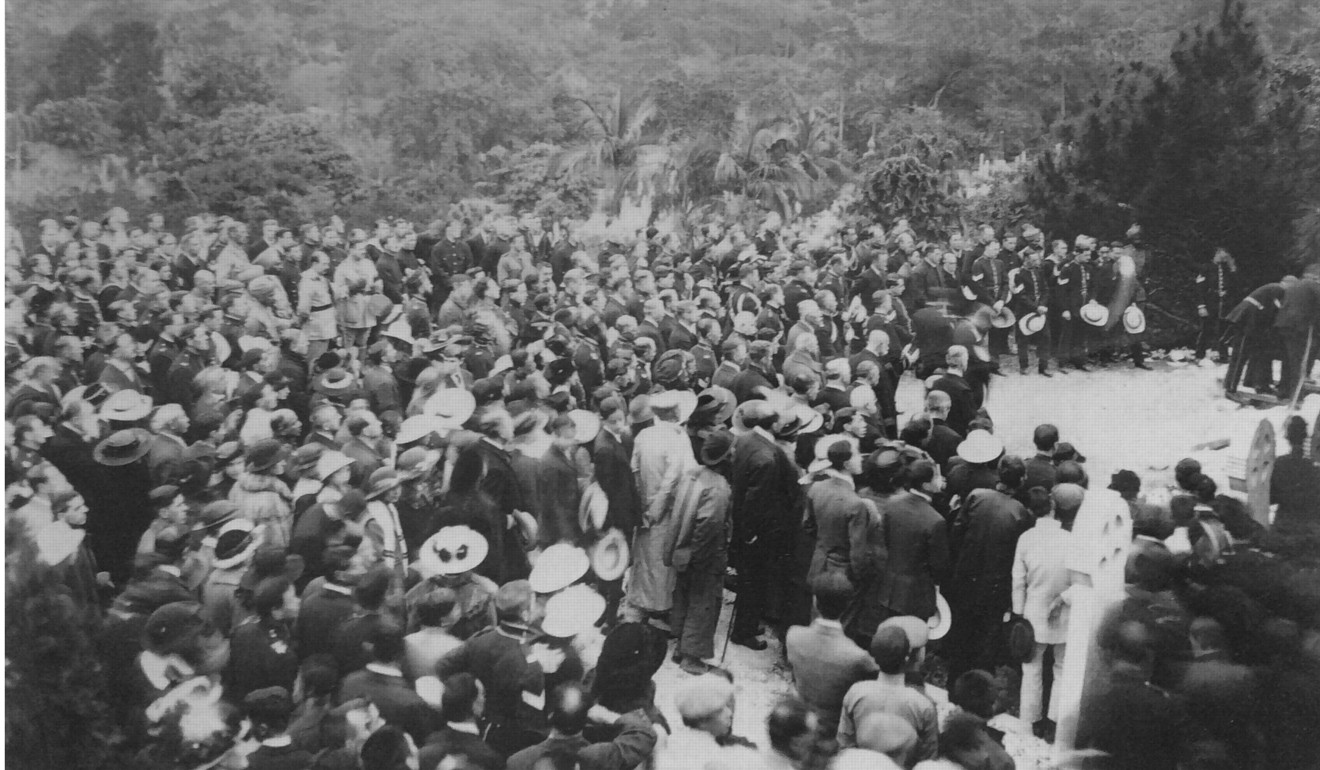 Panic, chaos and confusion erupted within the confines of 6 Gresson Street as another gang member joined the fray. The two senior Europeans slumped to the floor in a pool of blood. Kwong crawled beneath the bed, firing from his service revolver, but was wounded in the abdomen and would later die in hospital. Sun failed to draw his revolver from its holster and was shot in the hand and thigh as he bolted out of the room, down the stairs and into the street to warn his colleagues.
In the confusion and crossfire, one of the gang members, Ng Ling, was shot in the chest and also fled downstairs to the street, where he was shot again, in the jaw, and collapsed motionless outside 10 Gresson Street. Blood trickled down the street from his wounds.
"Why hadn't the box been examined? Had they not seen it? Had the gang members concealed it? I just don't know," says Patricia, as we head down a narrow alley that connects Gresson Street with Lun Fat Street.
Murder in Tai O: how police officer was gunned down in cold blood by one of his own men in 1918
What was once the backyard of 6 Gresson Street, adjoin­ing that alleyway, is now a small scrap recycling shop. A work­er eyes us suspiciously as Patricia stands among wire baskets full of washing machine parts and points to what she thinks might be an original section of the perimeter wall of the yard.
"This is where Kwong Kui's body was found," she says, explaining that the constable had tried to escape from a rear window but had been shot by gang members, now all armed to the teeth. "I haven't been down here before, this is very exciting."
Kwong Kui was shot at least four times and was probably dead before he hit the ground.
Between buildings No 4 and No 6, two of the "desperadoes", as they were termed in the press – the leader, Ng Ming (Ng Ling's brother), dressed in a Western-style navy blue suit, and a taller man who would never be identified – shinnied down the drainpipe from the first floor to make their escape. They carried pistols attached to their wrists by lanyards, according to court reports.
By then, the alarm had been raised by the frantic blowing of police whistles and calls from the public telephone outside the Seaman's Mission, at the end of the street. Armed rein­force­ments were taking up positions.
"There would have been all the police available at the scene, plus the police reserve, the Hong Kong volunteers and St John Ambulance," says Patricia, adding that a crowd would have gathered at each end of the street to witness the "incredible excitement".
A running gunfight was now played out in Queen's Road East as the two escaping gang members took flight, firing over their shoulders as they were pursued by Inspector George Sim – who had been passing Gresson Street on a tram when he saw Ng Ling lying prone on the pavement – and four armed Sikh constables.
Hello Kitty murder to the Jars Killer: five of Hong Kong's most gruesome crimes
Ng Ming tried to make his escape via Ship Street, Schooner Street and the walls of the Italian convent. He was spotted by the wife of a dockyard policeman and prize fighter, Sergeant Kid Marriott. When Ng fired at Mrs Marriott, stand­ing on the doorstep of her house, her husband took aim through an upper window with his service-issue bolt-action rifle and shot the gang leader dead. His accomplice disappeared into a maze of yards and narrow alleyways.
One Sikh constable, Mullah Singh, was killed during the pursuit (his body would be "found in the courtyard of a Japanese house at the top of Ship Street", according to a South China Morning Post report), as was a young boy. Meanwhile, back at Gresson Street, gunfire continued to ring out.
Due to the intensity of the gunfire, police thought several gang members were holding out and the army deployed smoke grenades, as, according to a Post report, May stood "amongst the little knot who had the street to themselves [...] participating in a Council of War".
The last gang member eventually shot himself rather than be captured and would die of his wounds in hospital. At some point, he had left the building and had holed up in a toilet block in the backyard of No 6. The spot is now marked by a green wheelie bin.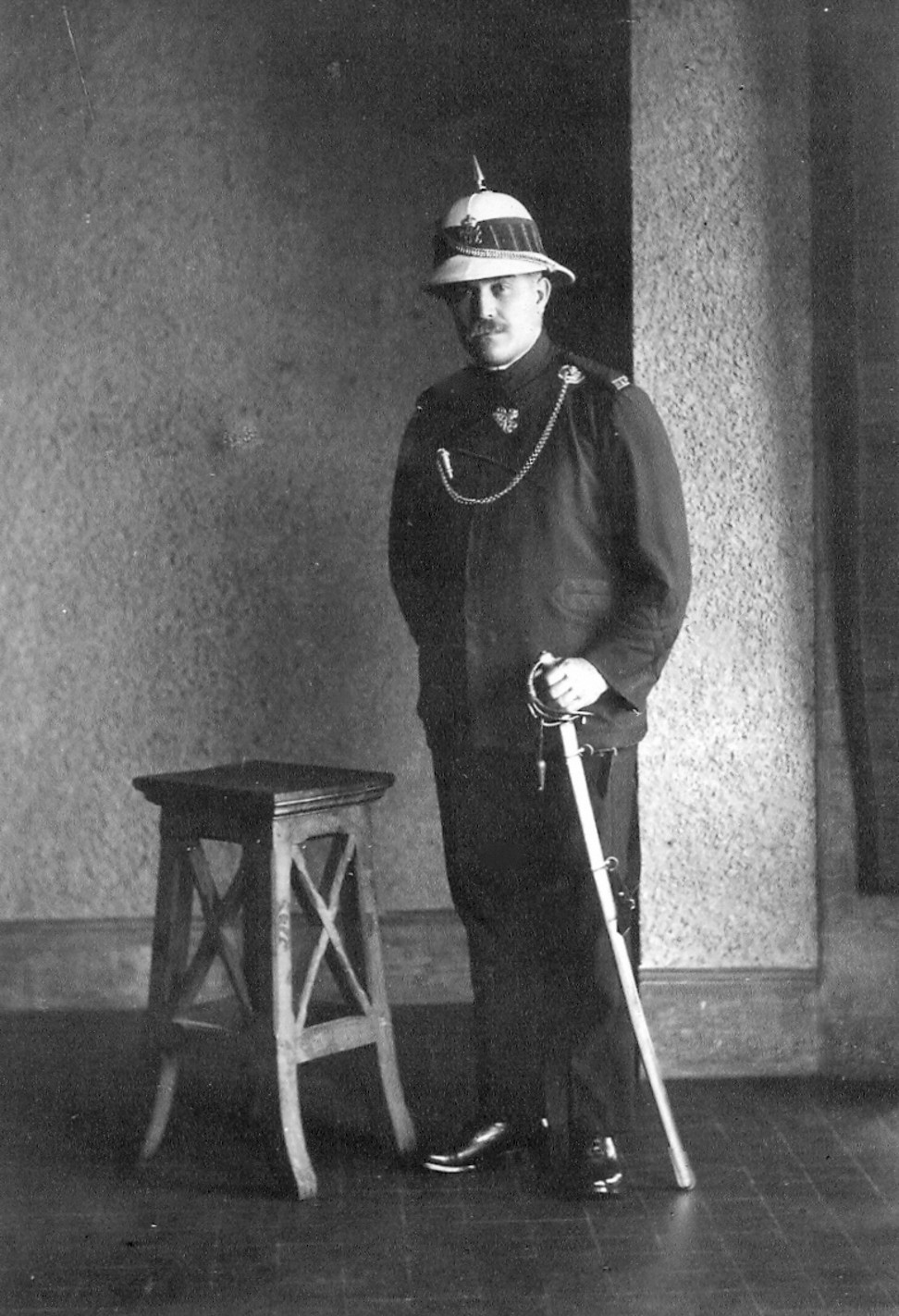 Gresson Street remained closed to the public that after­noon as the crime scene was visited, the bodies removed and the cost of the carnage tallied. Patricia doesn't know who informed her grandfather, Patrick O'Sullivan, of his brother's death, but she thinks it may have been another Newmarket policeman, Tim Murphy.
The funeral procession held on January 24 for O'Sullivan, Clarke and Singh was an exercise in grand pageantry, and it is estimated that half the colony (some 250,000 people) turned out to pay their respects, or at least to observe the spectacle, as the mass cortège solemnly followed the bodies as they were transported to their final resting places by gun carriage or, in the inspector's case, horse-drawn hearse.
It's one of those bits of history that could have been lost but it was very significant to Hong Kong at the time
Crowds had earlier watched the body of Kwong Kui being put aboard a junk near West Point. The following day, they gathered again in the same spot to pay their respects to Kwong Sang, who had succumbed to his wounds, as his corpse was carried aboard a junk bound for "his home in the Hoi Ping district, beyond Kongmoon [today's Jiangmen, in Guangdong province]".
"It wasn't just mourning the five policemen, it was about Hong Kong sharing the suffering of the first world war," says Patricia, but given the seismic nature of the violent shock and the scale of the funeral, it is difficult to understand why the event disappeared not just from Hong Kong history but from the respective family histories.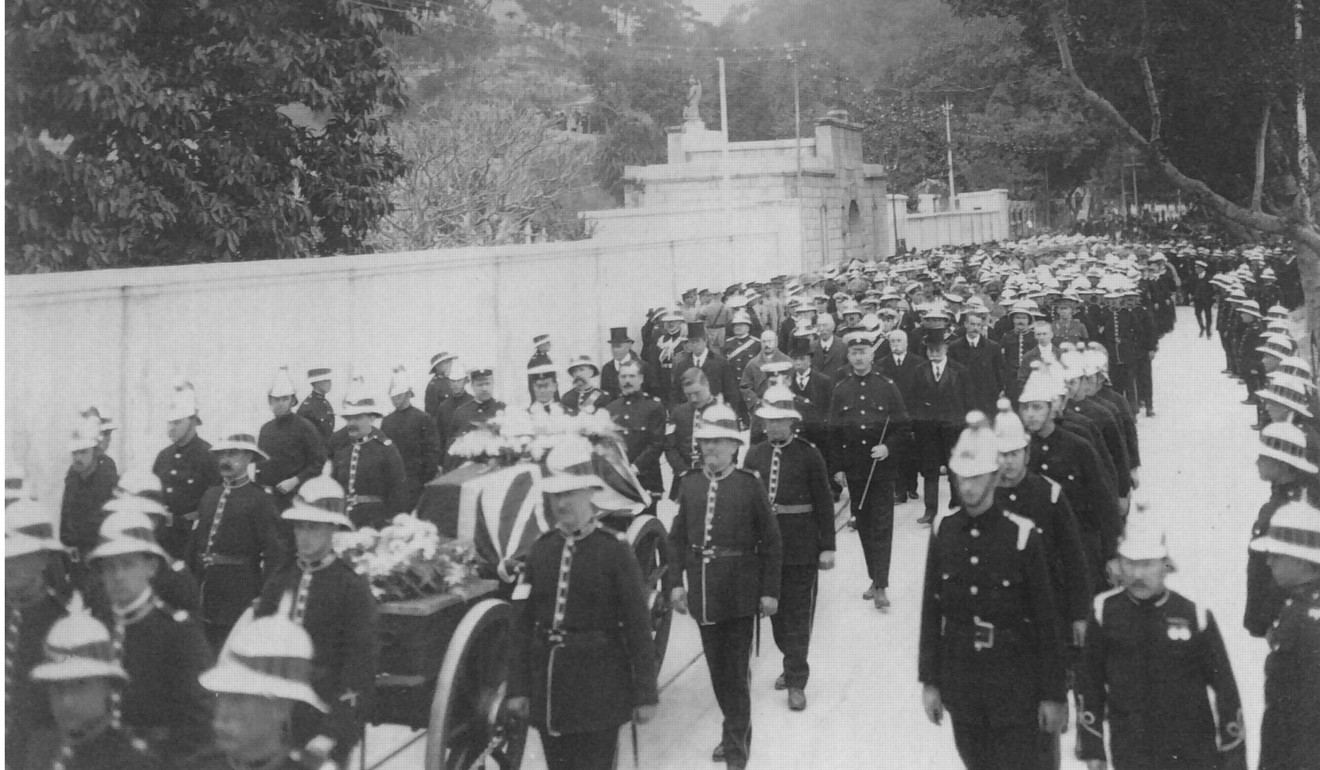 "So few witnesses were left to tell the tale," says Patricia, but she also reveals that only four days after the death of Uncle Murt, his grief-stricken brother lost one of his two daughters, Peggy. The two-year-old was one of many victims of a meningitis epidemic in Hong Kong.
"The family story got buried because it was just too traumatic. My grandfather refused to have newspapers delivered to the house for years," she says.
On February 26, a massive fire at Happy Valley racecourse claimed the lives of more than 600 people, and the new tragedy and loss of life distracted the public from events at Gresson Street.
Happy Valley's racetrack might not be 'cursed', but it's got a crazy history
The only gang member to stand trial, Ng Ling, was acquit­ted of the murder of O'Sullivan, Clarke and Kwong Sang after a key police witness changed his evidence, and the story finally slipped into the shadows with the end of the war in November and the return of Hong Kong's servicemen.
O'Sullivan admits she "dreads to think" how much time and money she has invested in pursuing her family history and the role of the Newmarket men in the story of Hong Kong policing since that initial trip to Ireland in January 2007.
"It was worth it because it's one of those bits of history that could have been lost but it was very significant to Hong Kong at the time," she says.
---
Killer stretch
"A distressing affair took place in Queen's Road East during the early hours of Sunday morning, when Lance Sergeant N. G. Johnstone was mysteriously shot, dying from his injury a few hours later," reported the South China Morning Post, on January 14, 1918.
Johnstone, an unmarried Scotsman of "not more than 24 years of age" was on patrol, "and while walking along the middle of Queen's Road East, between Gresson Street and Ship Street, at about 3am, he
was the target for someone who was evidently lurking behind the pillars of the shop verandas.
"The street was deserted and all that is known of the actual shooting is that a Chinese living in the shop opposite heard a report, ran out and saw a man running. Shortly afterwards a Chinese lukong on patrol found the Sergeant lying on the roadway with a bullet wound in the head behind the right ear."
The police surmised it was a revenge killing.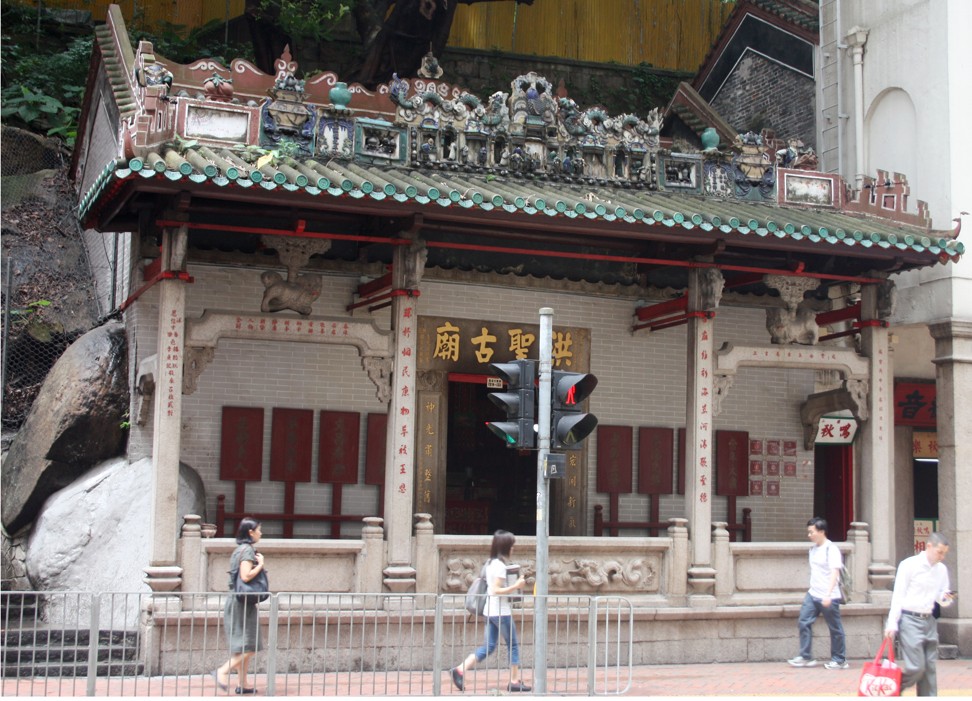 On January 14, Norman Gibson Johnstone was buried "with the customary honours at Happy Valley, a large number of people, including ladies, following the coffin to the graveside". Twenty of the deceased's comrades drew his gun carriage through the streets.
Meanwhile, an arrest had been made. On January 15, sapper William Percy Blumfield, of the Royal Engineers, appeared at the Police Court accused of Johnstone's murder.
"Sapper Blumfield is well known in Hongkong sporting circles," reported the Post, "and only as late as last Saturday played as right back for the Royal Engineers [football team] in their match with Hongkong Club at Happy Valley.
"He presented quite a youthful appearance at the Court, and seemed quite unconcerned in his demeanour, as if he did not fully appreciate the serious nature of his position."
The case was adjourned until January 22, a day on which Hong Kong's police force would suffer a far greater loss of life (see main article).
Son of former Hong Kong policewoman murdered in Britain appeals for information about killers
Blumfield's apparent lack of concern was perhaps because he believed the judicial process would find him innocent. As it did.
On January 28, it was reported that the soldier had been discharged. "The Police did not propose to offer any evidence, because they believed Sapper Blumfield to be quite innocent of the crime."
The report went on to explain, "On the night in which the murder took place he, unfortunately, placed himself within the radius of the scene of the murder, and within the range of possible motives.
"From these two starting points, he became the subject of [...] a chain of unfortunate and unusual coincidences."
What those coincidences were are lost to the mists of time. As is the fate of Sergeant Johnstone's killer. Staff reporter