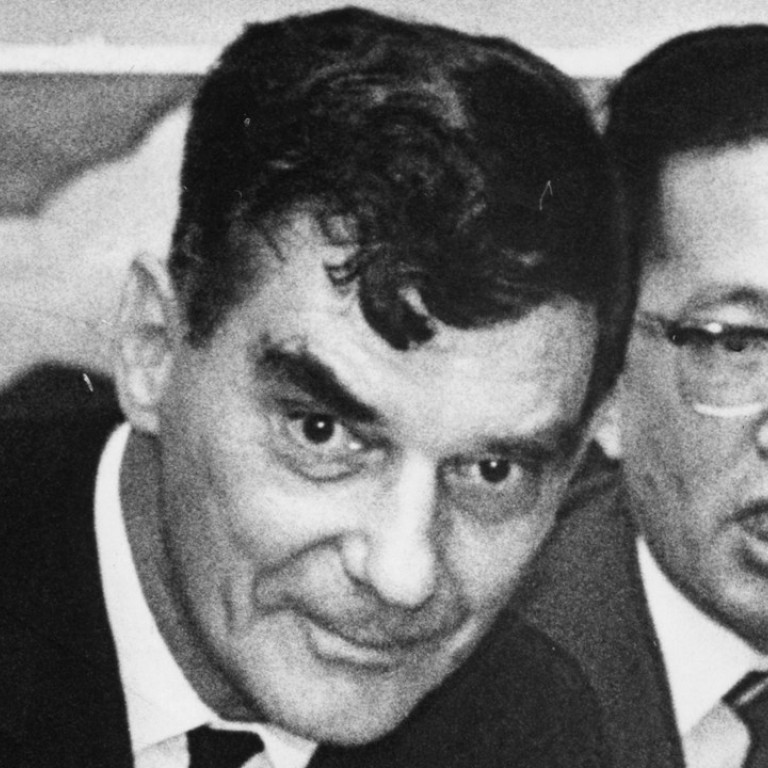 Update

|
Hong Kong's 'father of public housing' recalls POW camp life and the city's challenges in 1960s
In his last interviews and at the age of 105, Michael Wright, the architect of Hong Kong's first 'private' public housing estate, explains why there was never a dull moment in the city
Along the wide Exhibition Road in London's South Kensington, past the Victoria and Albert Museum, is the flat that was occupied, until his death on January 26, by Michael Wright, who in September marked his 105th birthday.
With Edward, his helper, the former director of Hong Kong's Public Works Department (PWD) and one of the main architects of post-war public housing in the city came to greet me at the front door.
On the table was a card congratulating him on his birthday, from Queen Elizabeth. He'd been for a Chinese meal to celebrate.
In the living room was an "opium stall" that had come from his parents' house.
"My mother also had a writing desk that she was very fond of," Wright said. "It was a terrible desk and fell to pieces. I like a good old-fashioned writing desk. The one I have is Hong Kong government issue."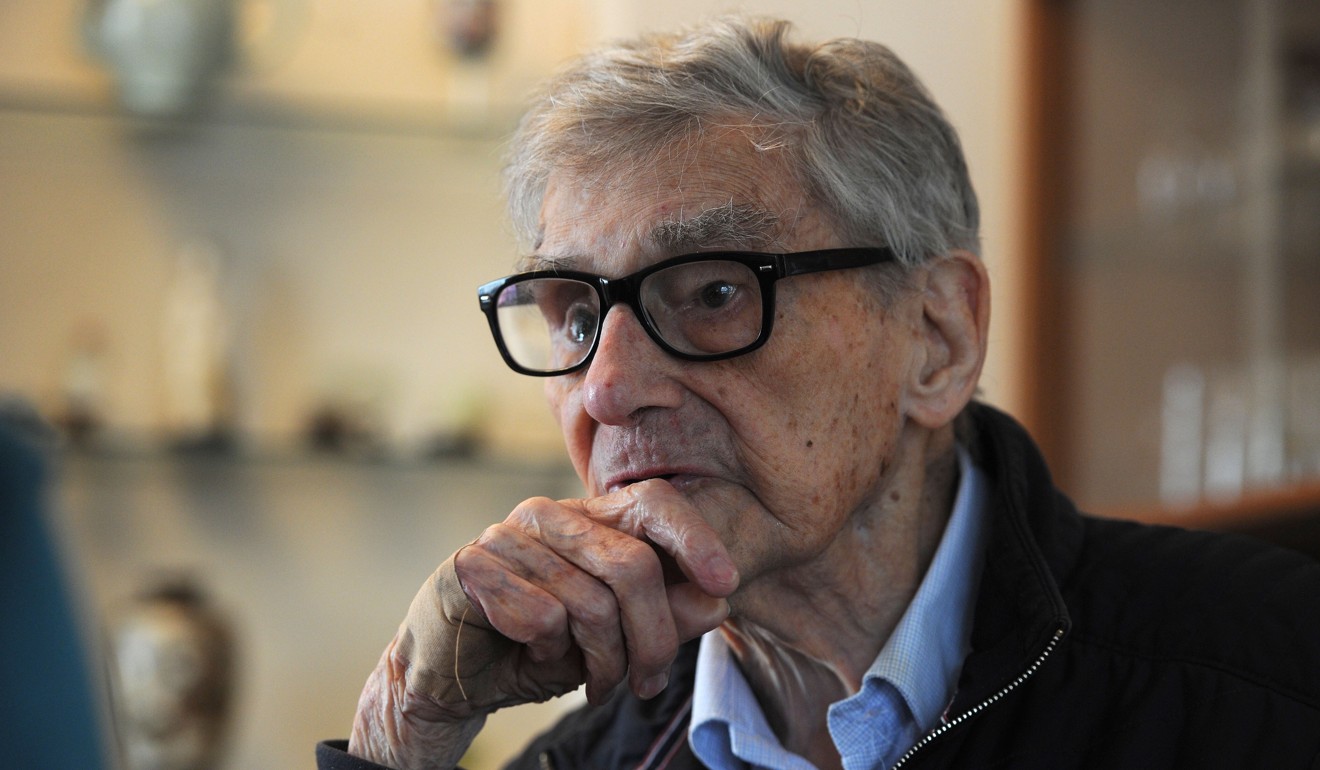 We would meet twice for afternoon interviews, in September and October, to talk about his life and work and pore over his photo albums. Small sepia photographs, stuck on black paper, of swims on Stonecutters Island, children's parties, an outing with Mrs Crawford of Lane Crawford, of Hong Kong a century ago.
Alec Michael John Wright was born in 1912, and spent his earliest days in Coombe Road, on The Peak, in a house that would burn down after being bombed during the Japanese military occupation (1941-45). It was an idyllic childhood for this privileged British child, whose maternal grandfather had come to Hong Kong in the 1880s.
"We're a real Hong Kong family," Wright said. "My daughter, Romaine [Bamford], is still living in Hong Kong. She's big on qigong."
His father, Arthur, was employed by the PWD, which would evolve into today's Civil Engineering and Development Department.
"[Wright's parents] met at St John's Cathedral [in Central]; my mother was an accomplished musician and was the assistant organist, and my father was in the choir. They married in 1910.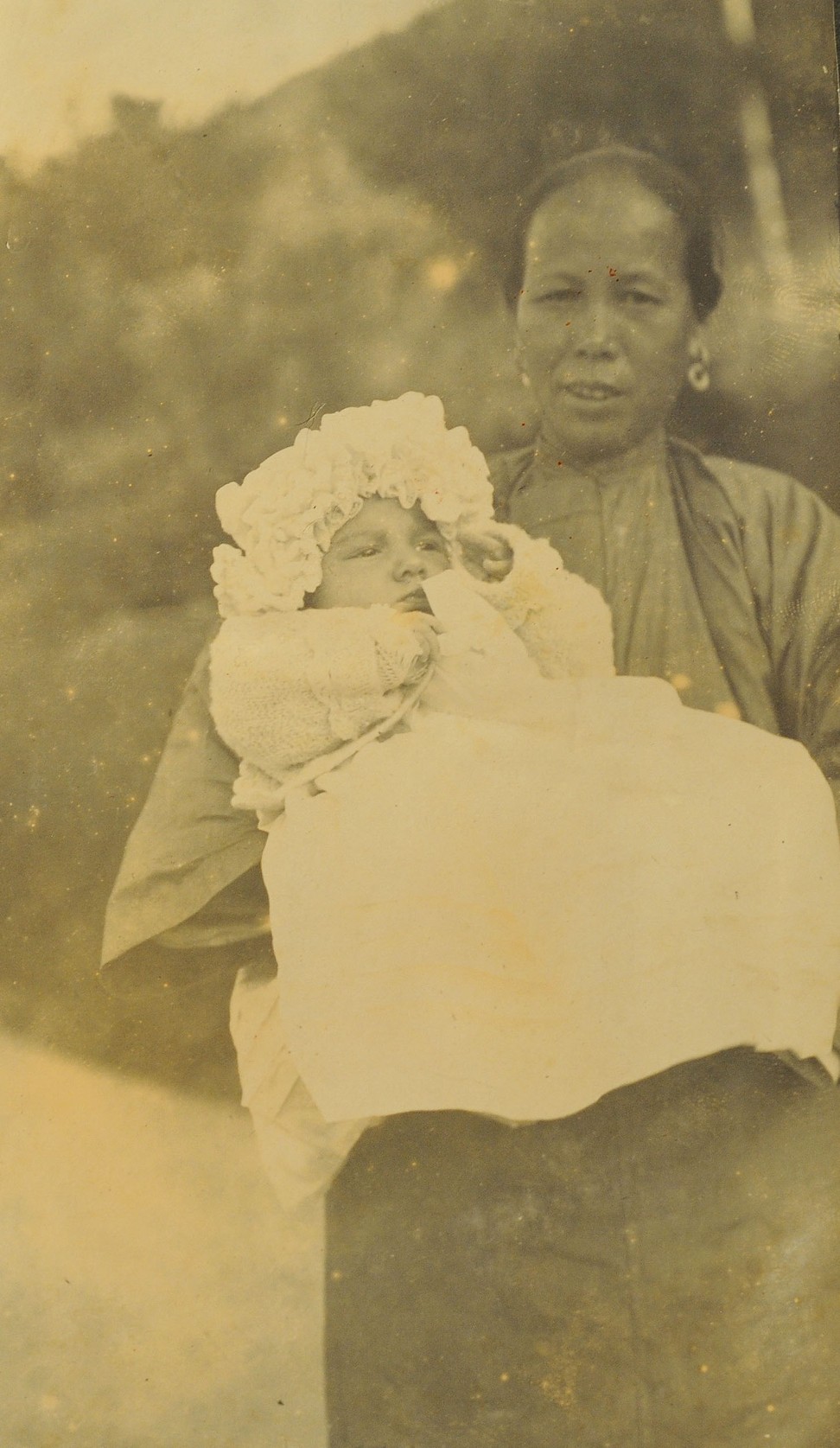 "This is me with the baby amah, Ah Mei Jei; she was very faithful and stayed throughout our childhood," he said, pointing to a photograph. "I had an elder brother, Dennis, and two sisters, Enid and Kathleen. We used to go up to Magazine Gap Road, and there they had a stone seat and the amahs would perch there and the children would just play in the road.
"This one is of my brother and I in a sedan chair; we were on a holiday in Japan."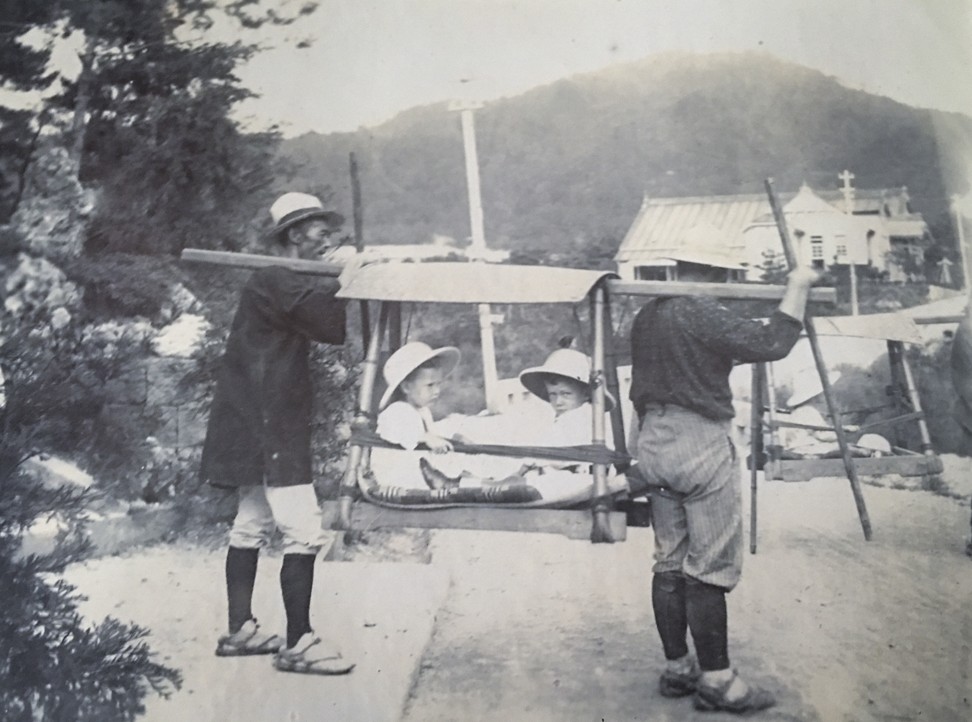 The brothers would also share a sedan chair to be taken to the Peak School, which Wright praised for providing him with an excel­lent foundation before he headed to Brentwood boarding school, in Essex, southeast England, at the age of eight.
Wright remembered his early childhood well.
"We used to have lunch picnics. Families would group together and hire a launch and go off to Stonecutters, which was an island off Kowloon. On special occasions we went round the coast to Big Wave Bay, Shek O. The swimming at Stonecutters was almost every week, after school, and the mums and dads would come after work."
Wright said his first memory was of his uncle, his mother's brother, Ben Chapman, heading off to fight in the first world war.
"It must have been 1916 or 1917. He was in the Singapore Hong Kong artillery, and he was off to the Middle East. I remember waving to him on the ship as he was going out of [Hong Kong] harbour. He didn't survive the war, he was killed soon after. That's my main memory of the war, and hearing about his death.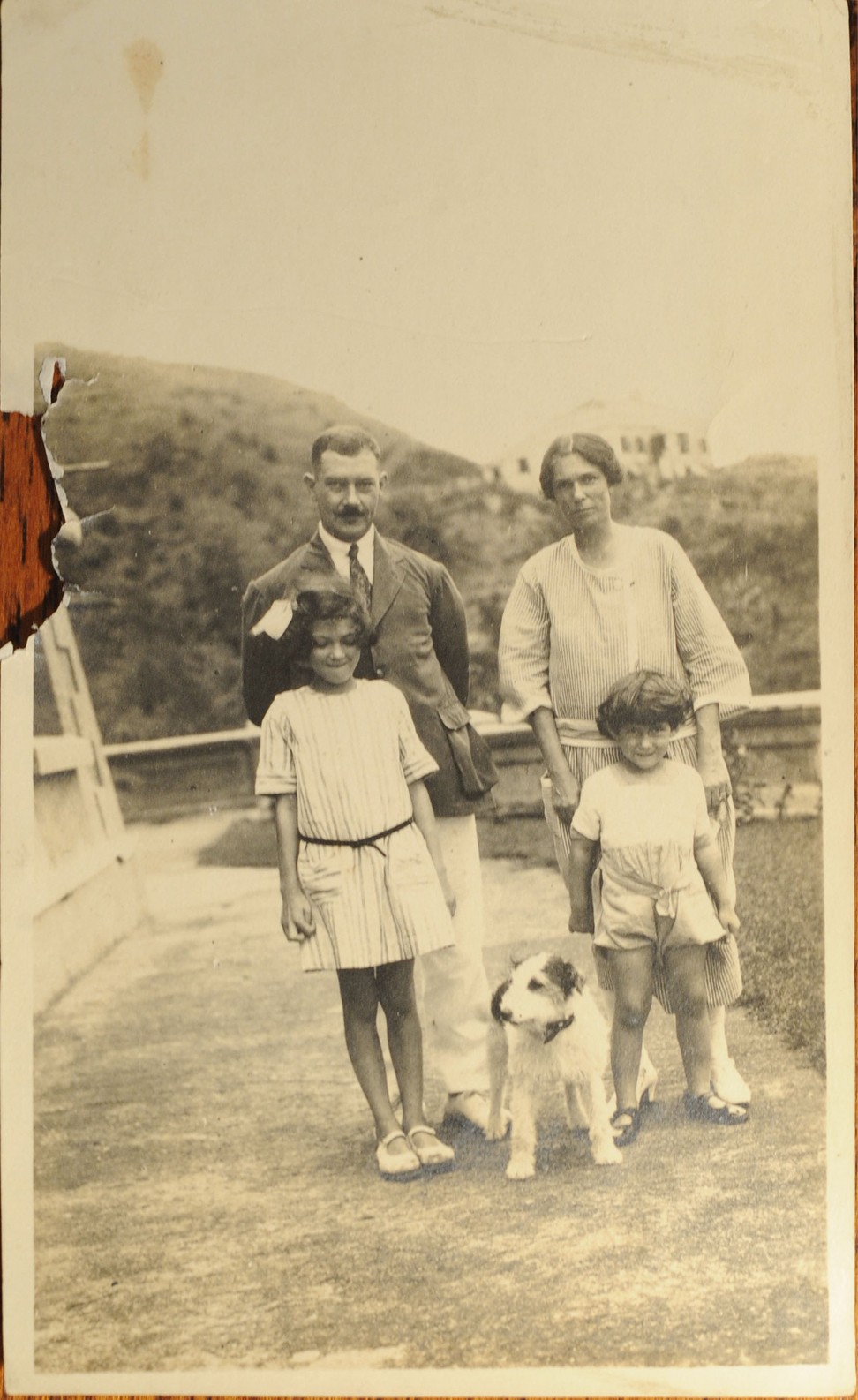 "As far as the war in Hong Kong was concerned, there was quite a lot of military activity because of the internment camps."
Wright's father and grandfather were both officers in the Royal Hong Kong Regiment (The Volunteers) and helped oversee the camps.
"I don't remember where they were, but they were used partly for German merchant sailors. As boys we would spend a lot of time dressed up as soldiers, playing in tents. You were never allowed outside without a topee [pith helmet] to ward off the sun."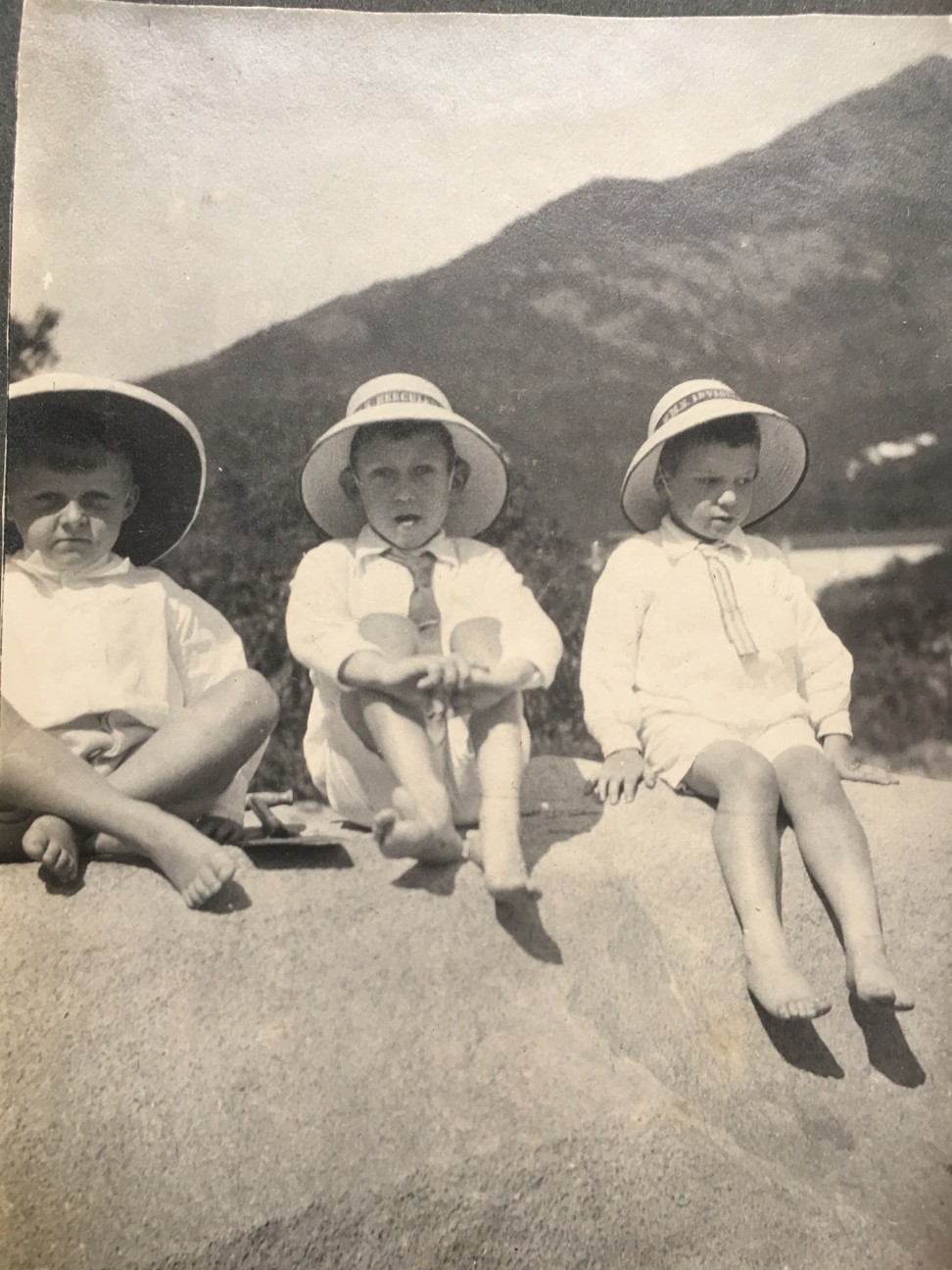 Along with the baby amah, the Wright family's servants included a "cook boy". He was the "No 1. He was general facto­tum and boss of the servants. His main job was serving the food and drinks at meal times."
Then there was the wash amah, who had a busy job in the days before washing machines.
"Some families had a separate cook but we didn't. We had a house coolie, whose job was to sweep the floor and polish the brass and keep the house tidy."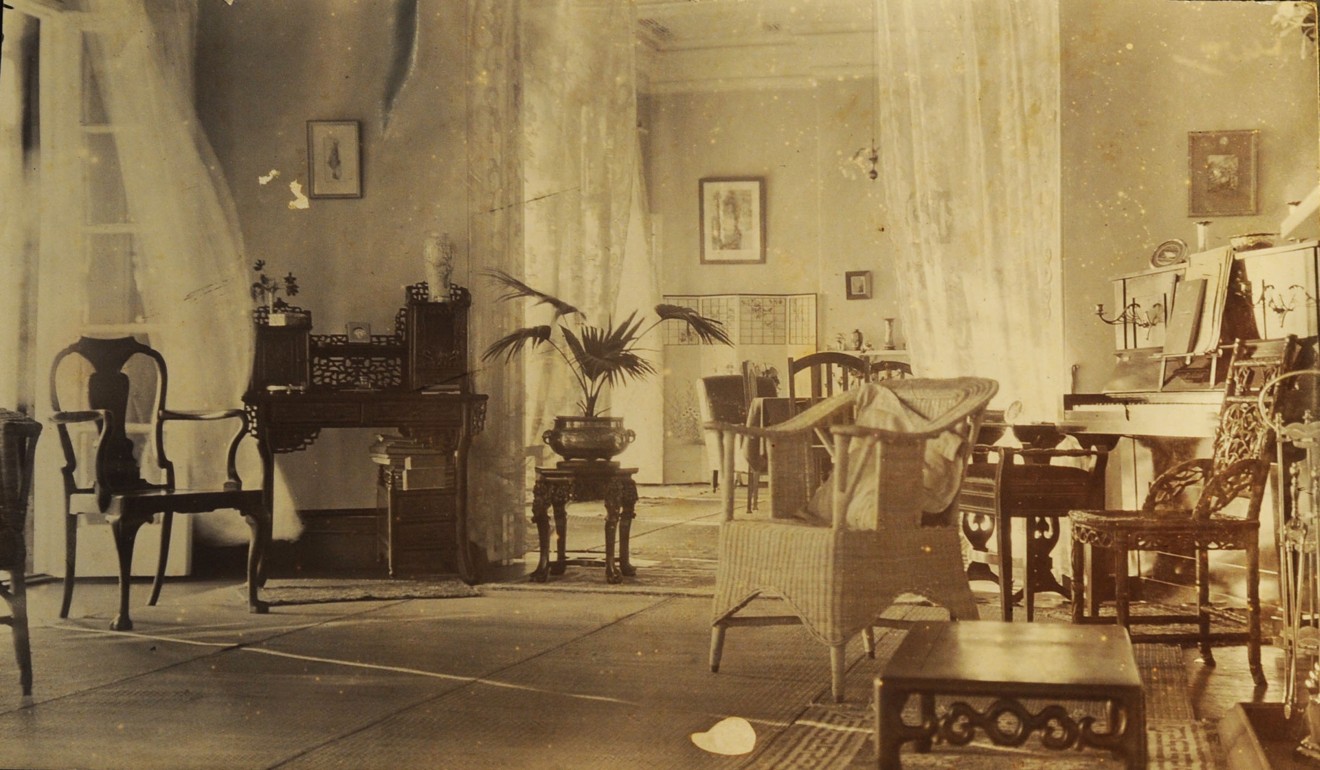 And there was the market coolie, who would walk down the hill to buy food for the day and, most importantly, bring back a block of ice. On his return he would ride the Peak tram, the ice used to keep the food cool and fresh. "We didn't have refrigerators, then.
"He would come to the school with a couple of scooters and my brother and I would freewheel from the school back home. It was all downhill from the Peak School to where we lived."
Another of Wright's early memories was of his mother heading off in a sedan chair with white curtains. He realised later that she was going to give birth to his youngest sister, but at the time, "I remember being at May Road tram station, where the Peak tram goes under May Road. I remember her being carried down to her parents' house, and quite often you saw dead people carried in a similar sort of way. I remember thinking that she was dead. And I think she was taken to Victoria Hospital, on Barker Road. It doesn't exist any more, there's a block of flats there now. It's where I was born."
Wright would return to Victoria Hospital in 1946, after the Japanese occupation, to convert the shell of a building – "they weren't bombed, they were looted" – into flats. "It was odd to be in the delivery room and think that was where I was born."
Edward brought in a pot of tea. Katty Law Ngar-ning, Hong Kong heritage conservationist and the co-convenor of the Central and Western Concern Group, joined us on the first afternoon. Wright, at 99, had helped support Law's quest to save the west wing of the Central Government Offices on Government Hill, a building he had helped design, in 1957.
Wright appeared to enjoy the chats. At the age of 104, he had sat for a series of interviews with Chloe Lai Wing-sze, of Hong Kong heritage NGO Urban Diary, which became the 59-minute documentary film The Wright Chronicle. He told Lai that, with his peers gone, life could be lonely, so here was an opportunity to look back at a time when he was busy and full of vigour. His memory was extraordinary, faltering only occasionally when trying to recall exact years.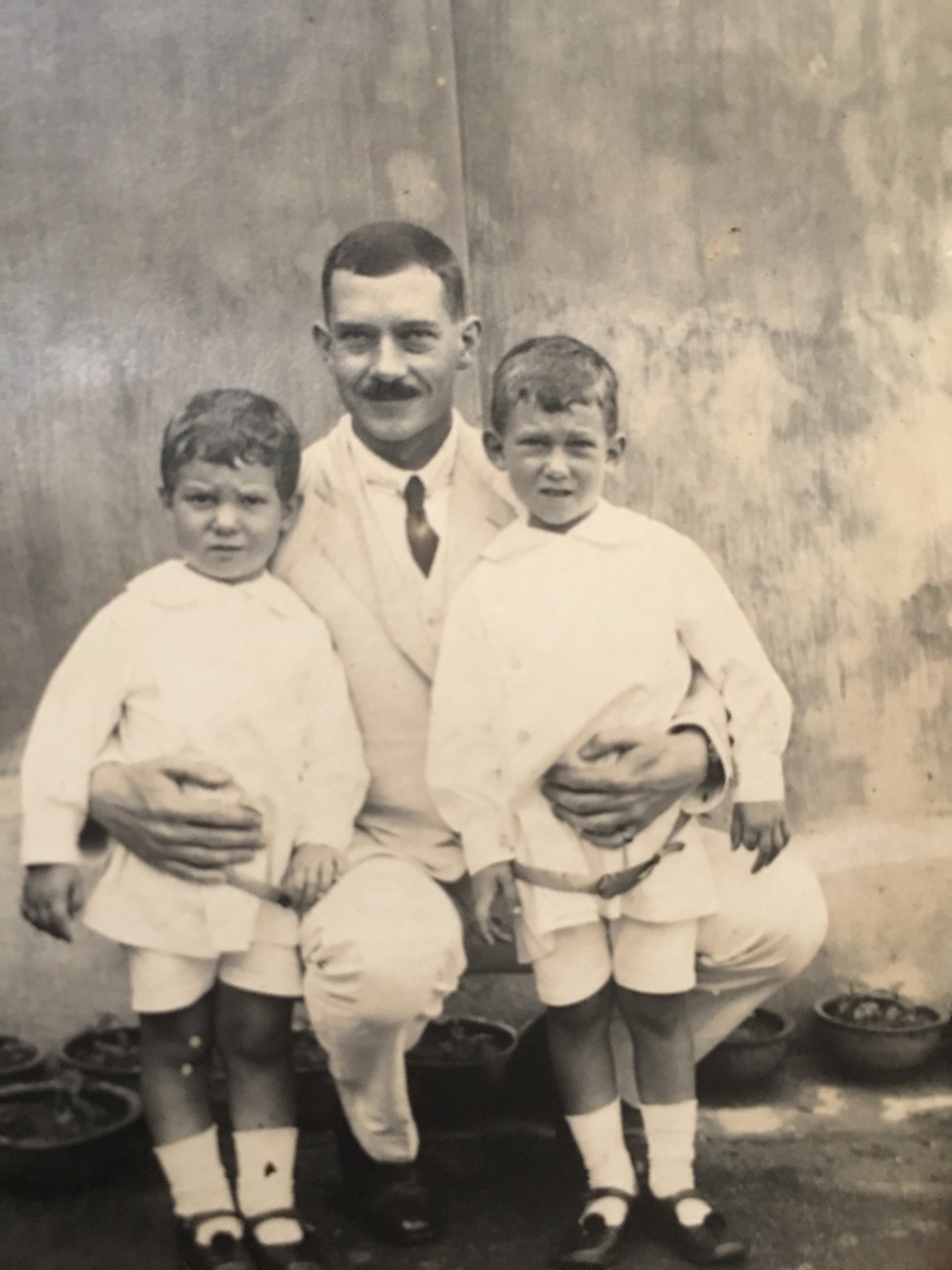 After boarding school, with his brother already at Oxford, Wright assumed that he would also go to university. He was on holiday in France when he heard his father had suffered a stroke in Hong Kong, at the age of 49, six years ahead of retirement age. With a financial crisis engulfing the family as a result of his father's ill health, Wright changed course.
"I was already tending towards architecture and building," he said. "I was articled for two years to quantity surveyors [in Britain]. For two years you work for the firm for nothing, but you are getting taught a profession. It was very useful."
He would go on to work for a small architectural firm, where he was offered a partnership at a young age. But when he saw an advertisement for a job in Hong Kong, with the PWD, he remembered his happy childhood and threw his hat into the ring.
"With war looming and the Japanese coming to the border, I was the only applicant."
Wright had been in the Territorial Army (TA) in Britain, and immediately joined the Volunteers upon his return to Hong Kong. They would train on weekends and, after the Japanese invasion, on December 8, 1941, provide a key fighting force.
Wright had been a gunner in the TA so "I became artillery and we had four coast defence guns. Two were six-inch shells and two four-inch guns. First I joined 2nd Battery, which was mainly European but not entirely, and then I got commissioned and went to 4th Battery, where we had four gun detachments, two were Chinese, one was Eurasian and one was Portuguese."
His detachment was stationed in Ap Lei Chau, its guns intended to resist a sea invasion. Wright was at a dance in the Hongkong Hotel when he heard the Japanese had invaded by marching across the border.
After the surrender, on December 25, 1941, Wright spent three years and eight months in two prisoner-of-war camps – four months at Sham Shui Po before being moved to the officers' camp in Argyle Street. While the Japanese military did not send officers out on work parties, they still had to deal with malnutrition, their basic diet one of rice and a few vegetables.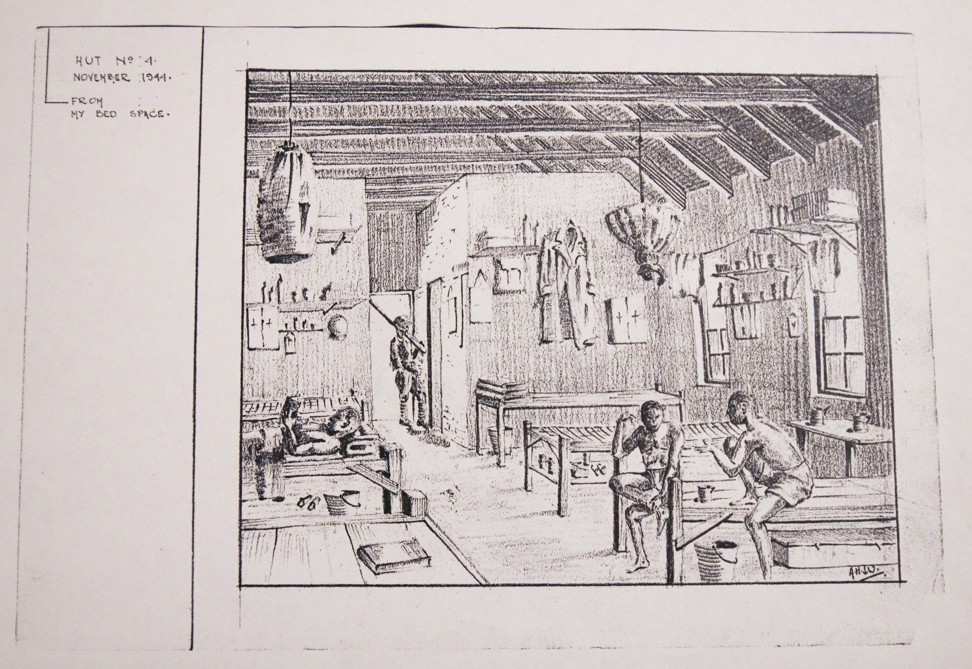 "The main thing in the prison camp; keeping myself busy. A lot of people in the very early days just gave up the ghost and died. I spoke Cantonese very badly because my tones are very bad. I spent the first few months at the prison camp trying to write, learning Chinese characters, and was taught by civil servant and Chinese scholar Ken Barnett. And then I got involved with being head of the works gang: about 15 of us who did camp repairs. We had these wooden huts that were always leaking and we were working the whole time trying to keep them as habitable as possible. And then the last nine months I worked at the hospital as an orderly.
"What were my emotions when they announced the war was over? Dead. I think one was so mentally controlled. There was no cheering, no excitement at all. The excite­ment was that the Japanese brought in all these bottles of alcohol – whisky, gin and Vermouth …"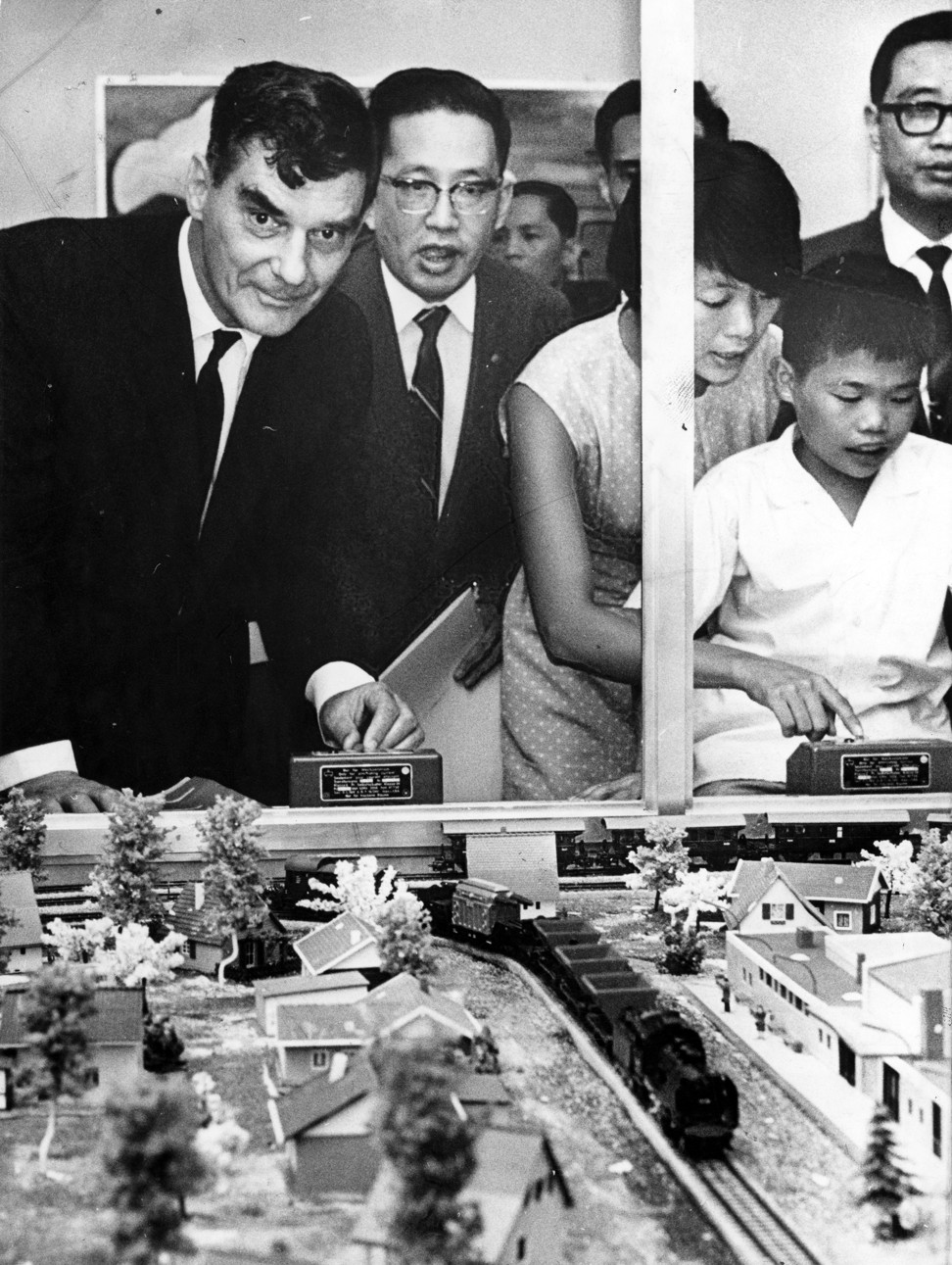 Wright spent three months helping with the rehabi­li­tation of Hong Kong, setting up a works team with two others.
"When the Japanese surrendered, this aircraft carrier was stopped in Hong Kong on its way to Okinawa. We were able to get cement [from it] and started [rebuild­ing and repairing] fairly quickly."
Wright wrote to his mother in Britain.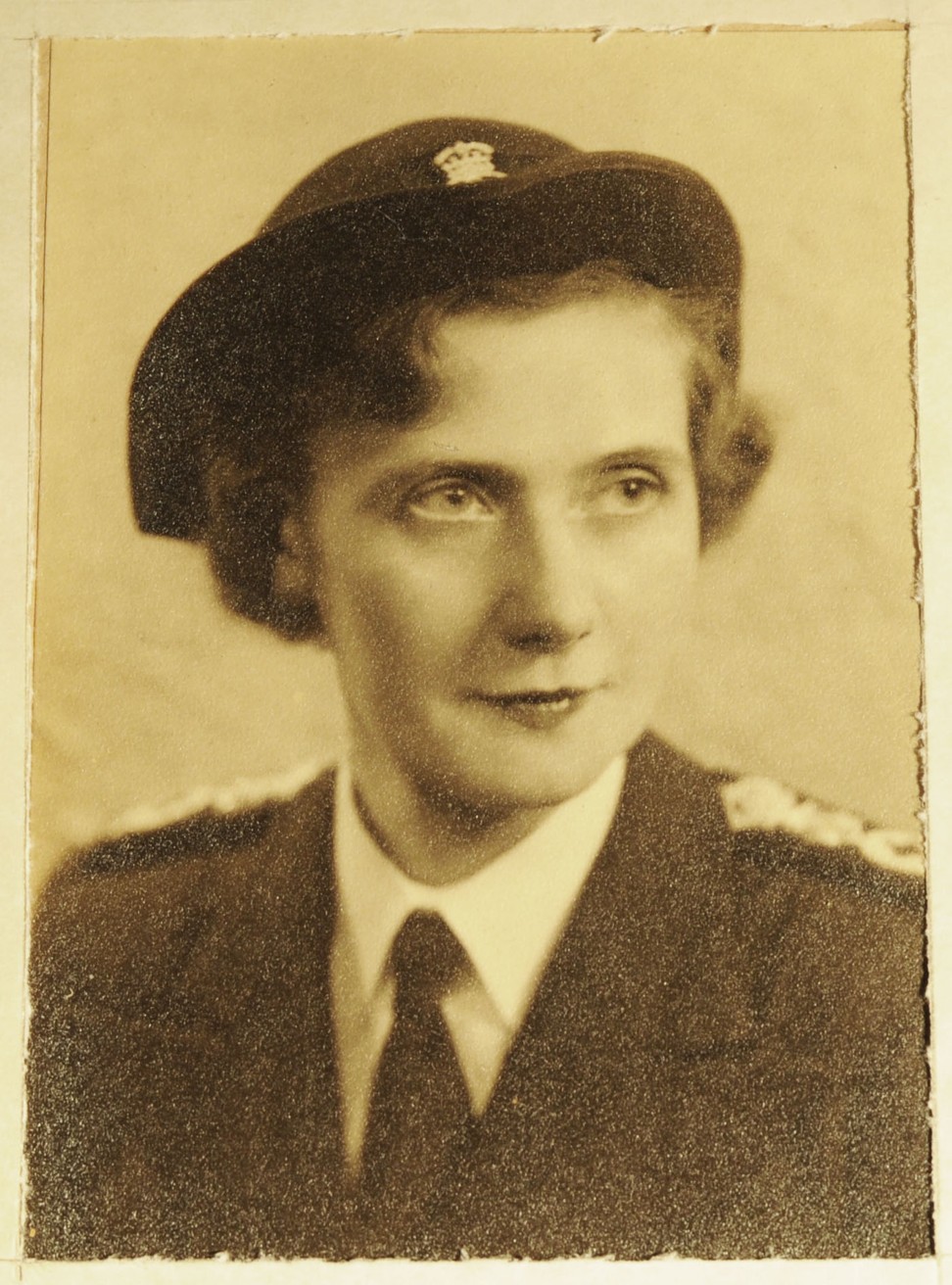 "My mother was a leading light in a women's association. When people in this organisation heard that her son had been released from prison camp in Hong Kong, they gave her a big bunch of chrysanthemums to celebrate.
"I also [wrote] that I had mostly lived on rice and boiled chrysanthemum leaves, which was true."
Wright was already on his way back to Britain, for a six-month stay.
"So my mother had got a letter from the Colonial Office to say that her son had been a prisoner and he might be a bit odd, but don't worry he'll get over it and become quite normal after a short time. And she looked at [her son's] letter and saw that I had eaten chrysan­themum leaves, so she hid the flowers, but found after 24 hours that I was quite normal, so she pulled out the chrysanthemums and told me the story."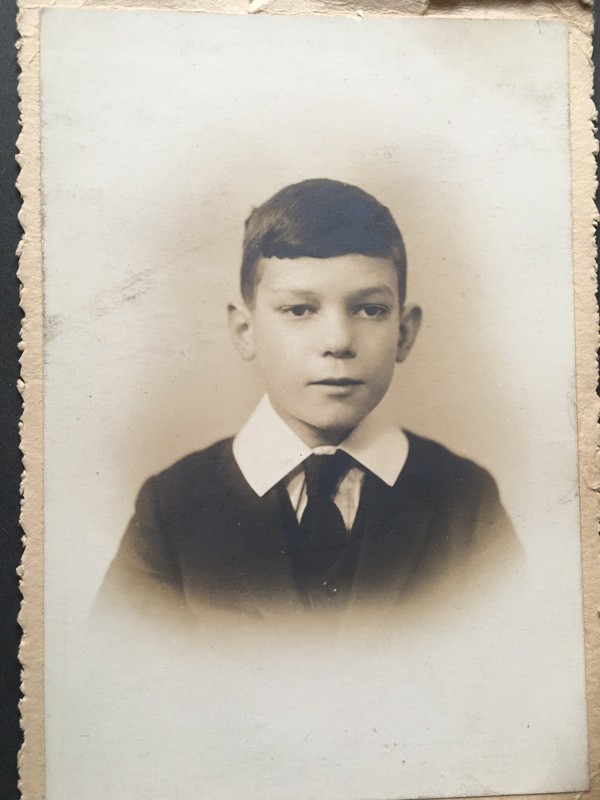 Wright returned to Hong Kong, marrying Ethel Surtees, a navy nurse, after having met her in the city on a blind date. He was transferred to the architectural services department of the PWD, later becoming chief architect.
With an influx of tens of thousands of refugees from China after the Communist takeover in 1949, Wright's main task was to get people out of squatter settlements on the hillsides and into solid housing, about 20 per cent of which had been destroyed during the occupation.
Wright, who made it his business to visit many of the city's unsanitary tenement buildings and shophouses, was asked to join the committee of the Hong Kong Housing Society, which was set up in 1948.
Initially, Bowring Bungalows – named for the then director of public works, T.L. Bowring – were built by the PWD. They "were two-storey buildings, walk-up, and they just had a central corridor with rooms on both sides, just to get people off the streets. At the same time as these were being built, we designed the six-storey [resettlement] blocks, which were very basic. Resettlement flats were born out of the Shek Kip Mei fire of 1953, which saw 53,000 people become homeless overnight. I was on leave at the time. The acting chief architect was a man called George Norton. He was a very good, practical architect, like me, I like to think.
"I was what I called a 'short-haired' architect. I wasn't artsy crafty. I believed in getting on with the job, not a lot of fancy stuff. And George was the same."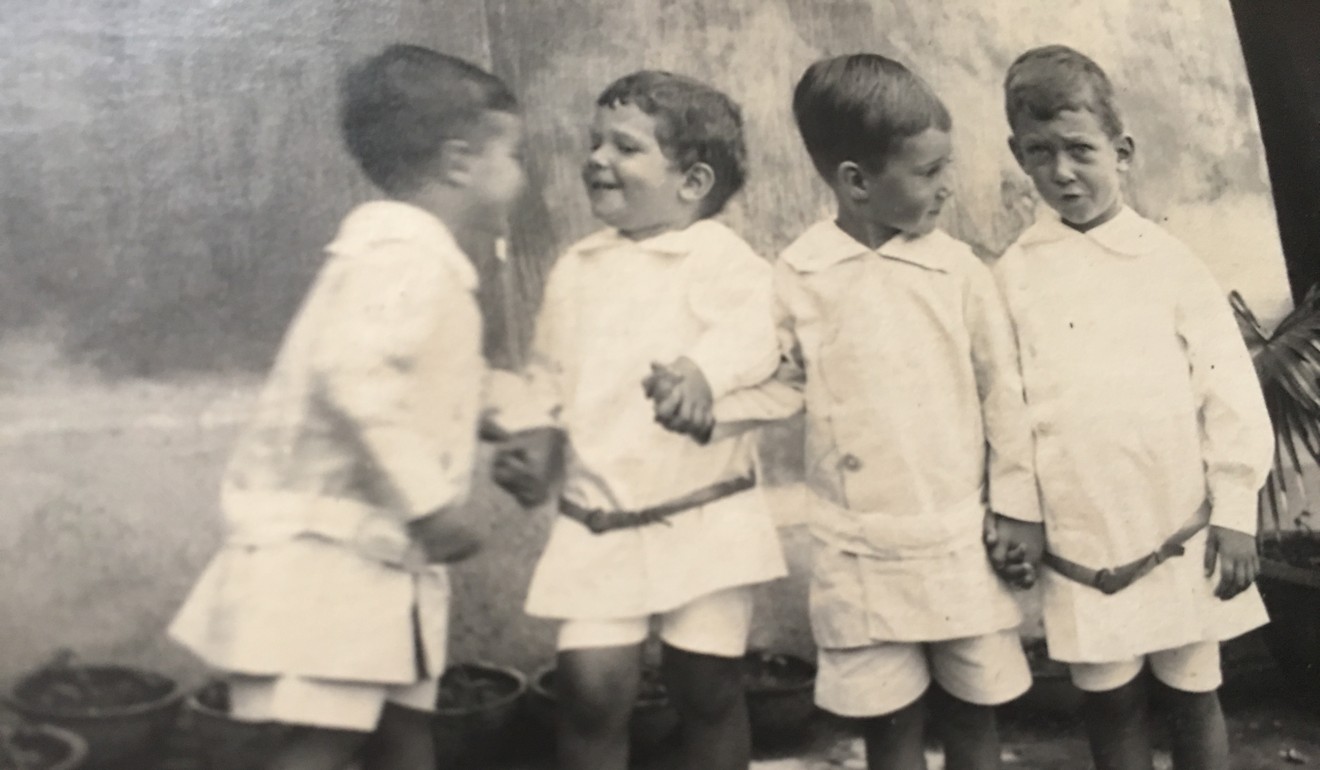 The first resettlement blocks had crude, bare concrete walls "no finishing, no class or anything", but they took only about four weeks to build. No windows, just wooden shutters "and the inevitable communal toilets".
"I can remember when we had built quite a few, Bishop [Ronald] Hall, who was very critical of the Hong Kong government in many ways, expressed a wish to be shown around these resettlement blocks. I thought, 'This is going to be a bit difficult.'
"We had a school on each rooftop at each end and a play­ground each end. So we had these blocks anywhere where there had been a fire. They started off in Shek Kip Mei, where the fire had been.
"We took [Hall] round, and he said this was the best thing the Hong Kong government had ever done, getting people off the streets."
Standard plans existed for accommodation, schools, police stations and clinics.
"We had a special unit of the PWD, a man called Colin Bramwell was the architect. Not only did we have the resettle­ment blocks but also slightly better government low-cost housing, which, again, was one room with a kitchen and WC, and we built many dozens of these low-cost flats."
"The refugees were coming in from China, and the squat­ting was going on all the time, so there was a continual need to build these blocks to avoid them settling on the land. And they didn't want other fires. [The squatters] had electri­city, they had exposed wires.
"Initially the blocks had communal toilets and just taps for washing, but at least it got them off the hillside. Other people did the work but I did the planning. I worked hard but I enjoyed it. We also did one or two prestigious jobs like City Hall [with architect
Ron Phillips
, in the 1950s]."
Housing and clinics were funded by both public and private money, Wright said. Tang Shiu-kin, the founder of Kowloon Motor Bus, helped pay for the clinics.
Although the initial housing helped get people off the hill­sides, Wright was unhappy at the lack of privacy it afforded. In 1952, he designed the first public rental housing estate with private bathrooms and kitchens for the Hong Kong Housing Society, incorporating in his design for Sheung Li Uk, in Sham Shui Po, what would become known as the Wright Principle, which sought to protect human dignity and privacy.
The Housing Society's Lai Tak Tsuen public housing estate, in Tai Hang, built in the mid-70s, is named after Wright's Chinese name.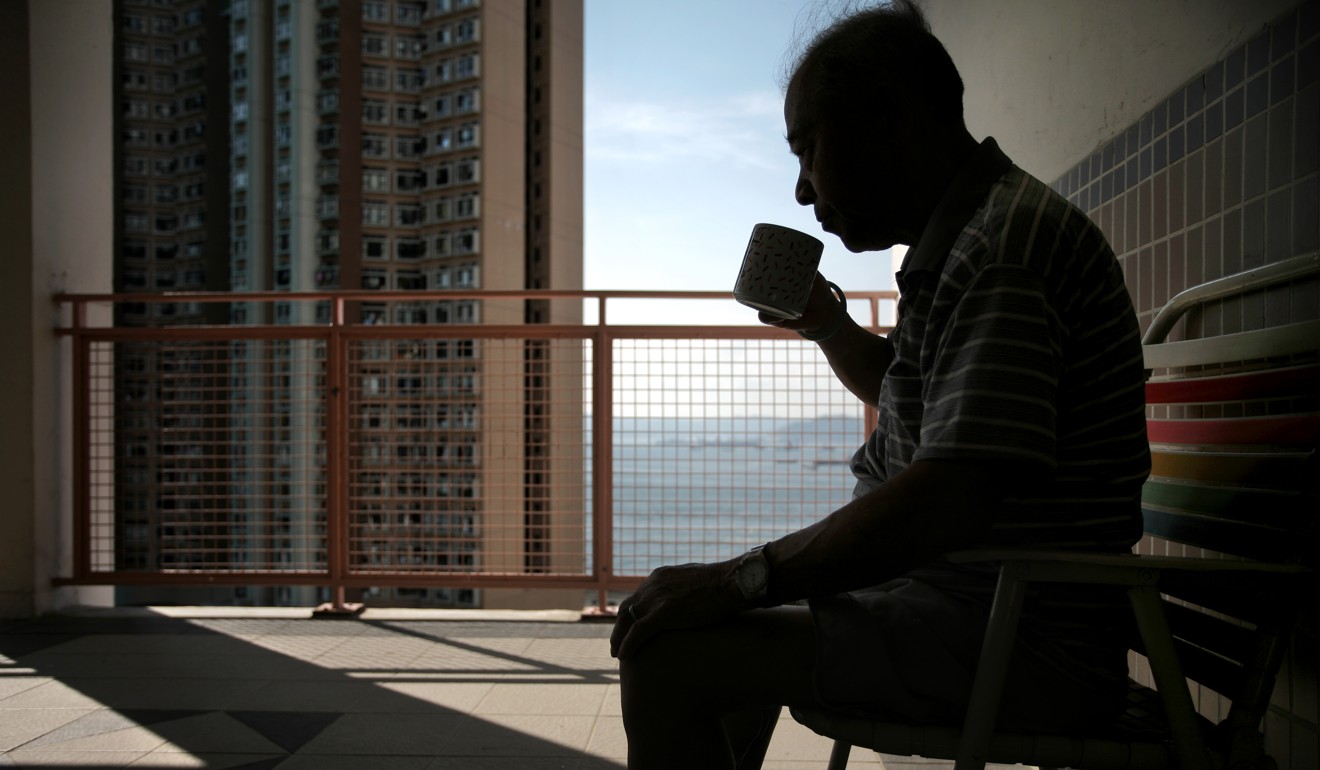 The 60s would prove to be a challenging decade for Wright, who became director of public works in 1963.
"There were water shortages, and I came in for some criticism."
Wright introduced rationing that allowed water to flow for just four hours every four days. Newspaper articles from the time show Wright extolling the public not to waste water as the drought persisted.
As part of the remedy, he designed the Plover Cove Reservoir, in the New Territories, and was instrumental in developing Hong Kong's water resources.
"It was a stressful time, with the [added] stress of the trouble with China," Wright said, referring to the 1967 Communist-fuelled riots in Hong Kong.
Wright, who was also a member of the Legislative Council and Urban Council, retired from the PWD in 1969.
"Shortly before I retired, governor David Trench asked me if I was fixed up for a job, so when I left I did four years [as Hong Kong commissioner] with the Hong Kong Government Office in London, which was really rather a boring job. It was an important job that had to be done, but having had a very exciting job in Hong Kong where there was never a dull moment, I spent half the time sitting on my bottom reading the South China Morning Post and The Standard."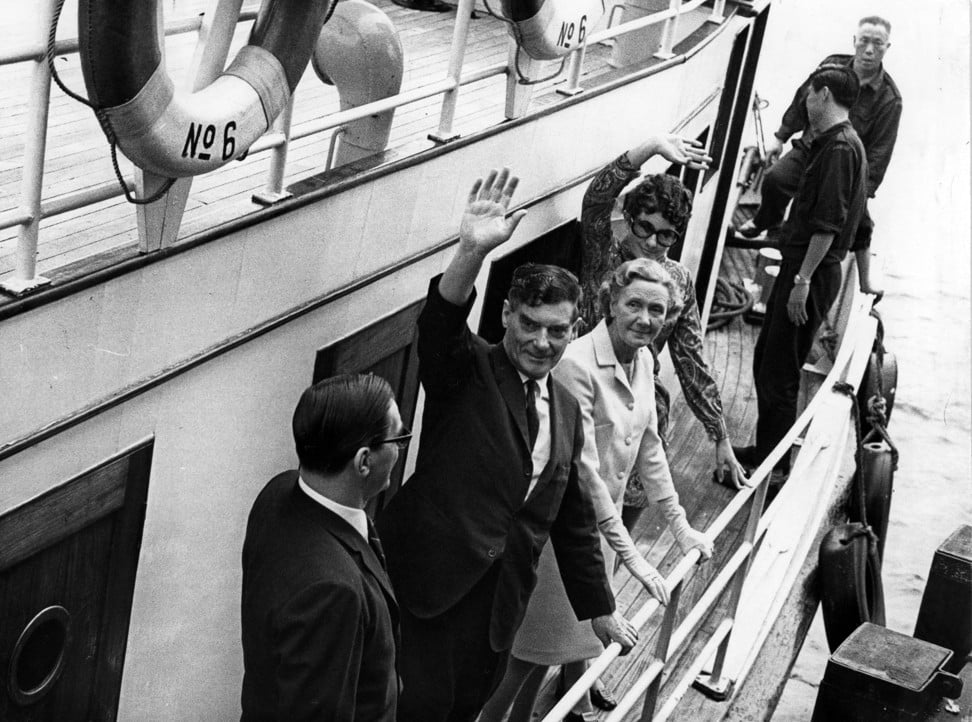 "The student section had quite a number of Hong Kong Chinese students and needed someone to look after them in case they got into trouble. But it wasn't really a full-time job.
"When I left that job, I got involved with the Mass Transit Railway, because as director of public works, one of the things I [had been] pushing was an underground railway, and when I was in the London office, the Hong Kong government decided to go ahead with the railway.
"I interviewed applicants to go out and [build] the under­ground railway. I'd then arrange the medical exam and the passage. I did that for about 10 years."
At the second interview, I'd been given just two hours, but Wright wanted to continue, with Edward replenishing the tea.
"Hong Kong was for me somewhere you could get things done, where decisions were made in a day," he said.
Wright's wife, Ethel, passed away in the mid-90s.
Wright enjoyed reading and, in the evening, a whisky and water, with sometimes a gin at lunchtime. "I'll listen to the news, then have a whisky and water and then dinner," he said, of his evening routine.
As he came to the door to say his goodbyes in October, we had formed a friendship and agreed to talk some more when I returned to London this year …