We are going on a tour of a Hong Kong that could have been. During our trip, we'll travel the 10km from Sai Kung to the High Island Reservoir in a cable car, passing above golf courses, theme parks, pristine countryside and quiet waterways; we'll dine 300 metres above Victoria Harbour, in a restaurant built into a bridge, as passenger ships, sampans and freighters sail beneath; we'll watch the evening light show from a giant Ferris wheel atop Ocean Terminal, on the Tsim Sha Tsui waterfront; then we'll take another cable car, from The Peak to Aberdeen, before riding back to our homes and hotels on a series of covered escalators.
If you think this journey sounds like a flight of fancy, you'd be only half right. All of these projects – and many more like them – have at some time been considered as potential tourist attractions or infrastructure endeavours for the city and surrounding countryside.
HK$12b transformation of Hong Kong's Central waterfront: what's about to happen
Many made it past the concept stage, coming under consideration by the Buildings Department. One, a 75-metre Ferris wheel with swinging gondola-like capsules proposed for the top of Ocean Terminal, was all set to go ahead until some last-minute wrangling over a lease put a stop to the project.
103-metre-tall Ferris wheel in Tsim Sha Tsui

However, the city isn't backward when it comes to putting forward audacious construction plans, as the contentious designs for West Kowloon Cultural District (WKCD), including Norman Foster's glass canopy and the sweeping, undulating curves of Hong Kong Museum Complex conceived by Frank Gehry, testify.
Pedestrian walkway across Hong Kong harbour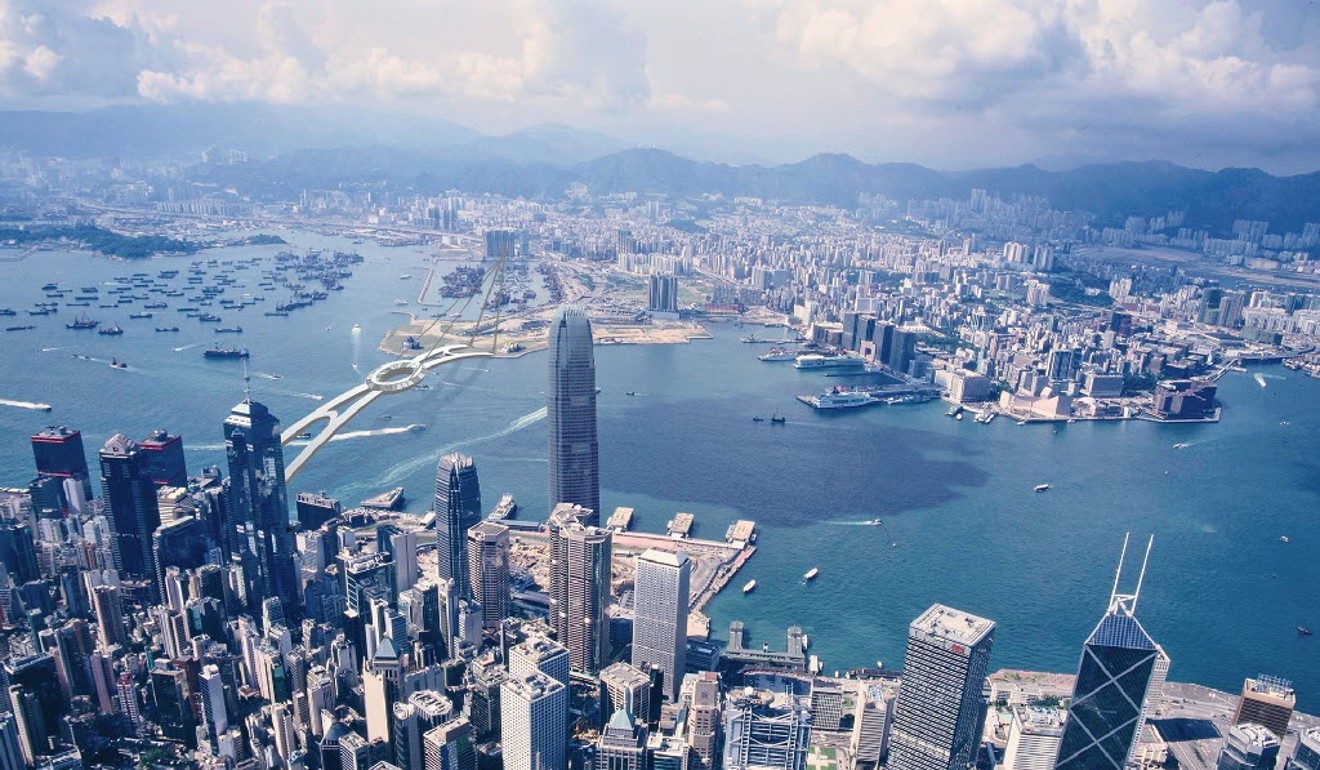 Hovering high above Victoria Harbour like a giant white lozenge supported by two pairs of spring-loaded chopsticks, Nic Banks' pedestrian walkway would have looked incongruously space-aged beside the strait-laced tower blocks of Central. It was 1996 and the civil engineer, fresh from working with Foster on the new Hong Kong International Airport, was looking to create some buzz for his new firm, Atelier Pacific. It was an idea he had been toying with for some time and was in tune with the Hong Kong of the day.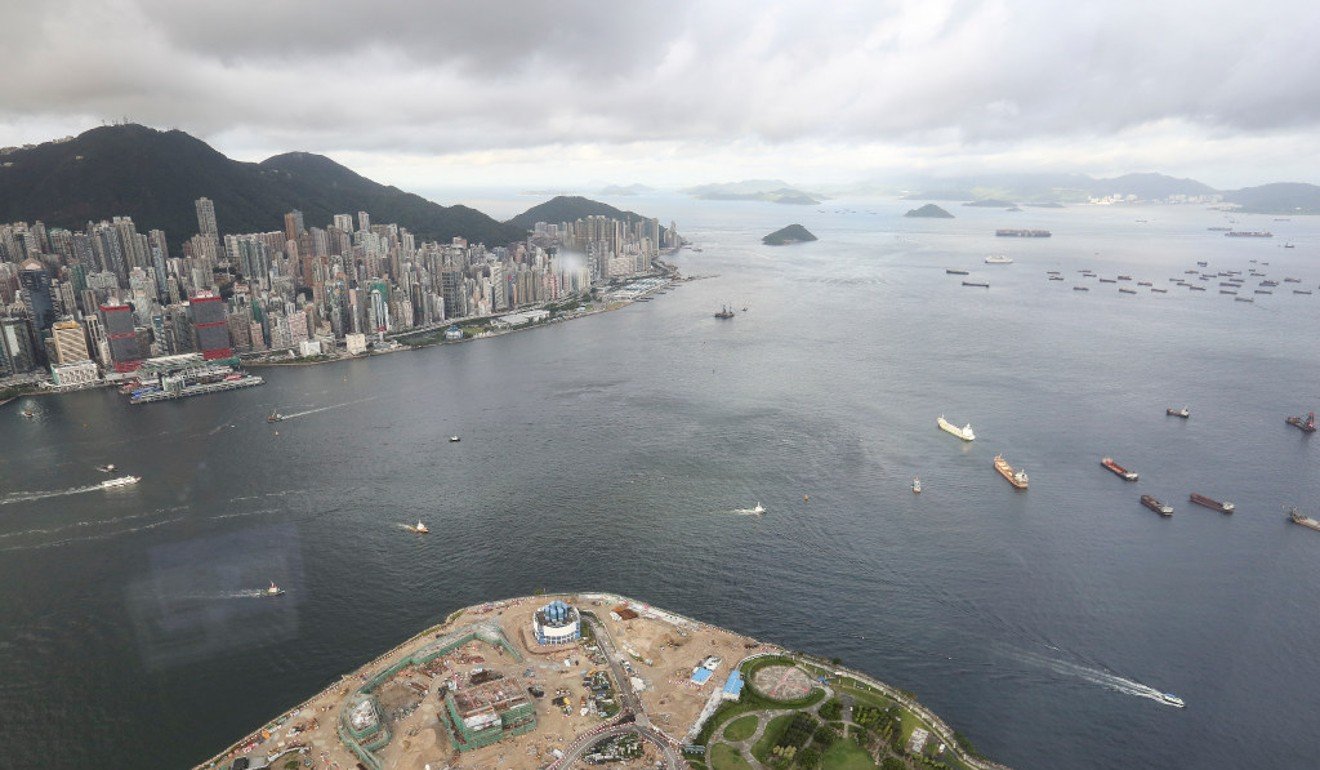 His bridge, envisioned as spanning the harbour from just in front of Two IFC to the West Kowloon promenade, was to have been the city's biggest monument to the handover; a visible, physical link between Hong Kong Island and the Kowloon Peninsula. To be painted completely white, it was thought it would create a focal point for the harbour and become a huge tourism draw.
Popularity of Zhuhai bridge trips highlights gap between Hong Kong and mainland tourists
Whereas London's Tower Bridge, New York's Brooklyn Bridge, Paris' Pont Neuf and Venice's Rialto started life as public walkways, only later becoming city icons, Banks' futuristic design set out to be attention seeking from the word go, bringing Hong Kong quickly up to speed with other bridge-bearing cities – and far beyond.
[A landmark] is a combination of the aspirations of a city and what they see themselves as. You have to link them together to make sense of it, otherwise it might be seen as a white elephant. Some icons have to grow on people at the grass-roots level
Stretching 800 metres and rising to a height of 300 metres, at a cost of between HK$1 billion and HK$4 billion, depending on complexity, the structure would have had escalators climbing arched supports to carry thousands of visitors to and from a central viewing platform equipped with shops and a restaurant.
How failure to keep up with construction technology will hit Hong Kong hard in next decade
"It was heading towards being one of the world's largest bridges. It would have been similar in size to the Tsing Ma Bridge," Banks told Post Magazine in 2006. "If it had been built, it would probably have made it into the Guinness World Records as the longest bridge with an observation deck, or the highest restaurant above water. The project is still valid today, although you could question the location.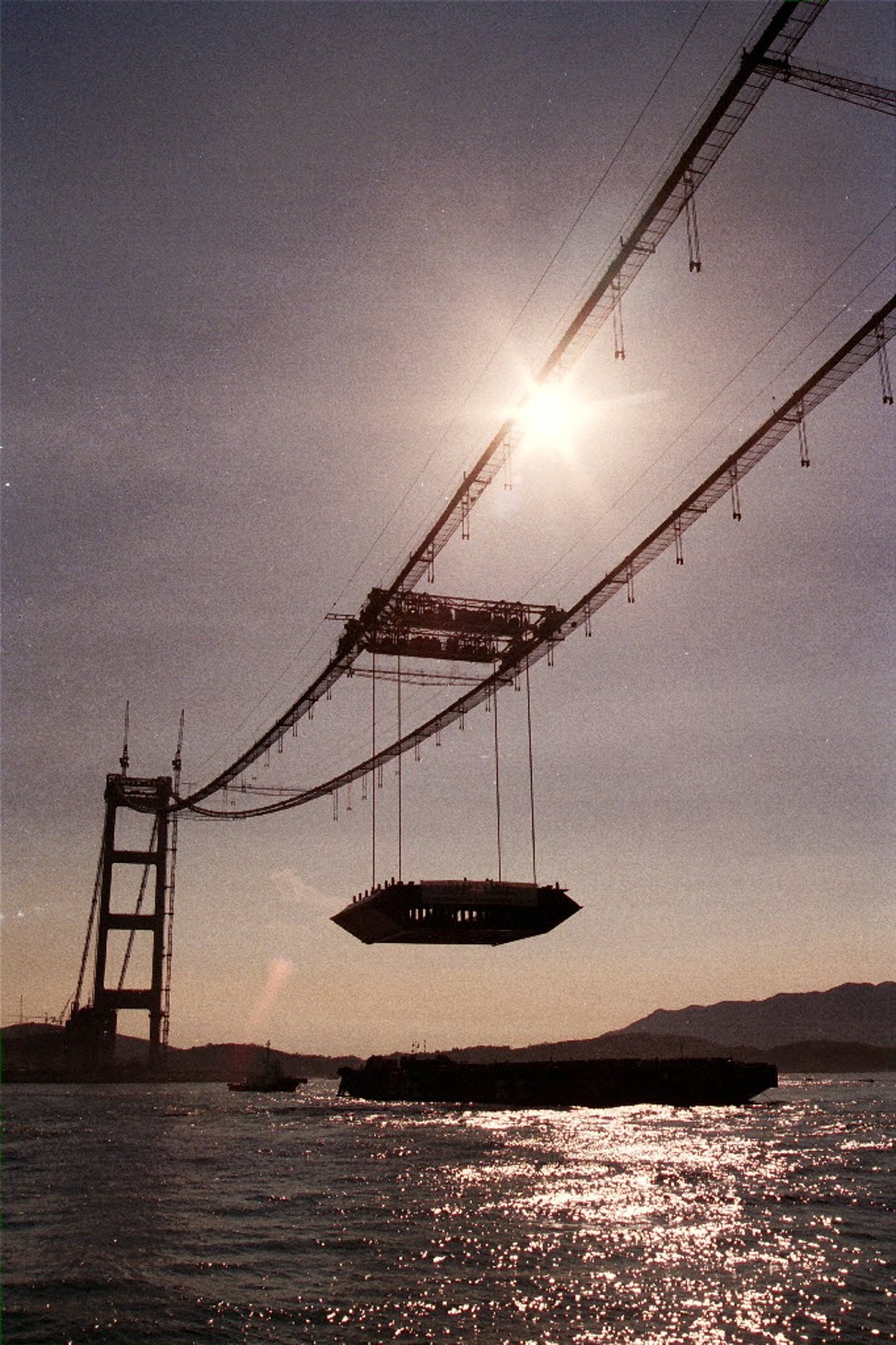 "We did talk to the Planning Department about it as part of another discussion, regarding [a save-the-harbour campaign]. Needless to say, they said they found our idea very interesting and would 'get back to us'. That was [in 1998]. It definitely would have been a great icon. As a concept, I stand by it."
Banks' bridge may not have made it far from the drawing board, but construction of the giant Ferris wheel – by Wharf (Holdings), as part of a HK$600 million revamp of Ocean Terminal – got a tentative nod from the Town Planning Board in 2001. It was shelved when the developer found out the government wasn't going to extend its lease on the site beyond 2012.
Hong Kong's Ferris wheel is too small and in the wrong location
Originally planned to top a four-level retail and commercial complex, the Ferris wheel would have taken the whole structure to the height of a 34-storey residential tower: 103 metres. The "bicycle-wheel" attraction – similar to the record-breaking, 135-metre-high London Eye – was to have 52 capsules, each capable of carrying six to eight people.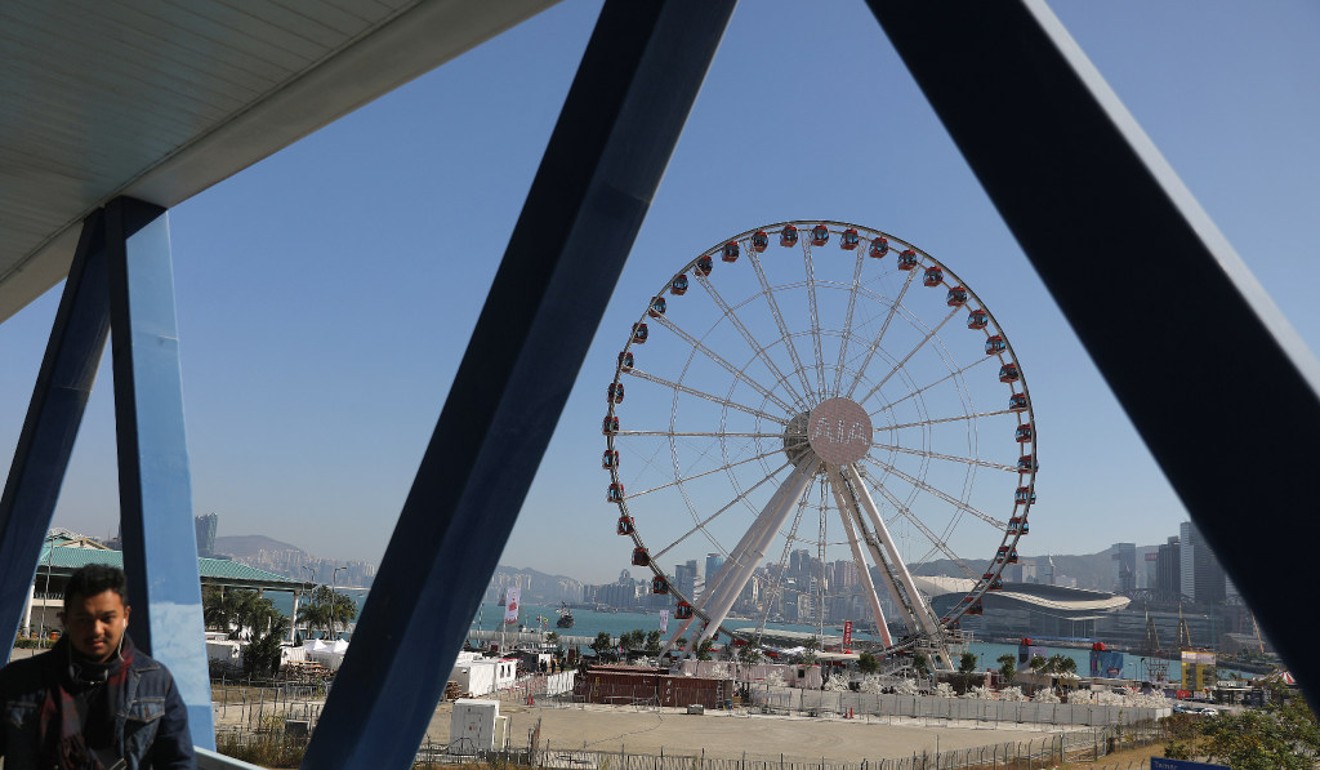 Like the Eye, which stands on the banks of the River Thames, the wheel was to be an innovative addition to the waterfront, agreed the board, and was to be considered as part of a government study into enhancing the harbour. "Often, things that have iconic status, particularly if man-made, draw some type of controversy. Certainly a Ferris wheel would give prominence to the harbour," John Ap, associate professor of hotel and tourism management at Polytechnic University, told the Post in 2006.
We pray to see Victoria Harbour in its rightful beauty in our lifetimes
Of course, Hong Kong would eventually erect its waterfront wheel, although not before proposals for a London Eye-like attraction were discussed and dismissed as part of Kai Tak Development. Kowloon City District Council Member Ben Au Ka-shing expressed reservations about the Ferris wheel to the Post in 2007, saying, "It would help revitalise Kwun Tong, Tsim Sha Tsui and the surrounding districts, however, we need to see how the cost of building one is handled. If the government has to foot the bill, I'm afraid it might turn into another Disneyland."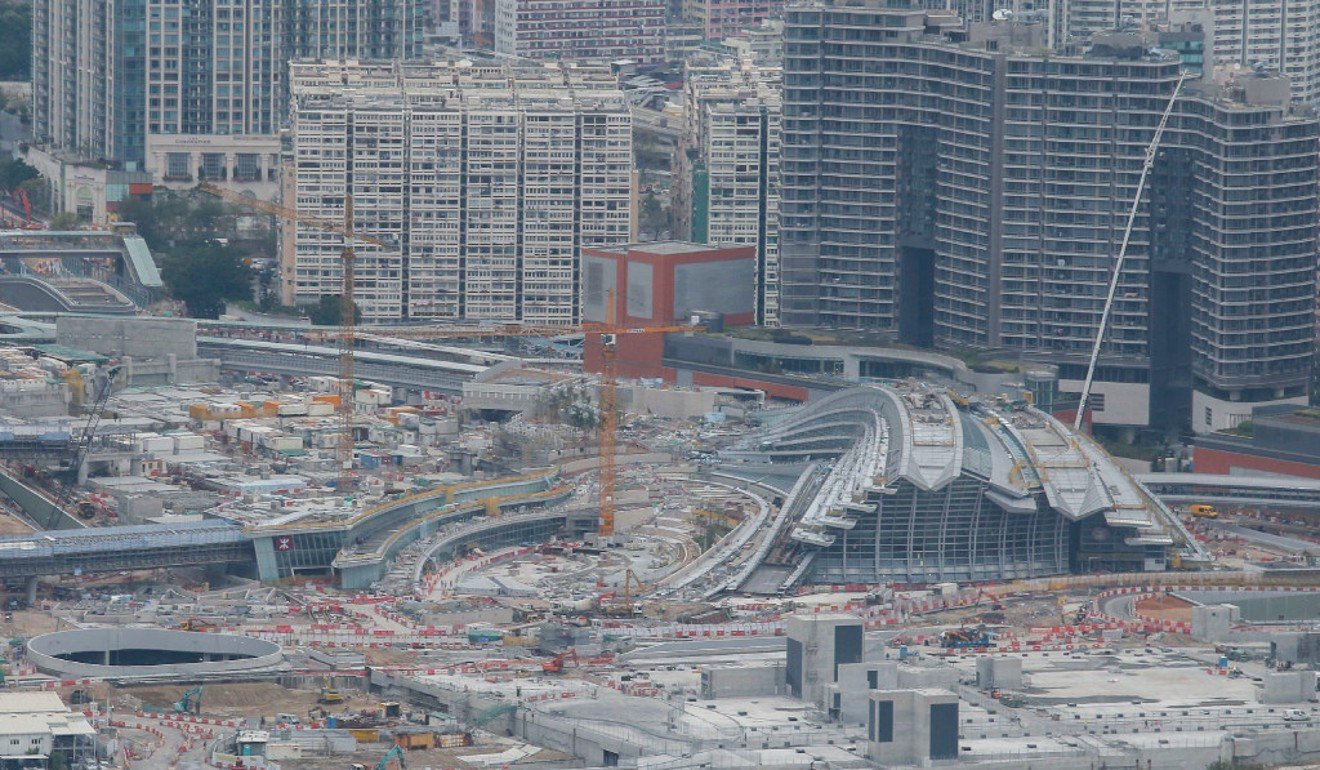 Opened in December 2014, the 60-metre-tall Hong Kong Observation Wheel falls significantly short of any London Eye aspirations and sits on the opposite shore than originally planned. Much like its precursors, it too has experienced its fair share of obstacles, including an abrupt and unannounced closure in August 2016, talk of potential demolition and a lacklustre response from a public underwhelmed by its proportions in a city so vertically oriented.
Sudden closure of Hong Kong Ferris wheel 'hurt city's image as international travel destination'
"[A landmark] is a combination of the aspirations of a city and what they see themselves as," said Debra Cheung Tin-mei, assistant professor in the University of Hong Kong's architecture department, in 2006. "You have to link them together to make sense of it, otherwise it might be seen as a white elephant. Some icons have to grow on people at the grass-roots level."
10km cable-car from Sai Kung to High Island reservoir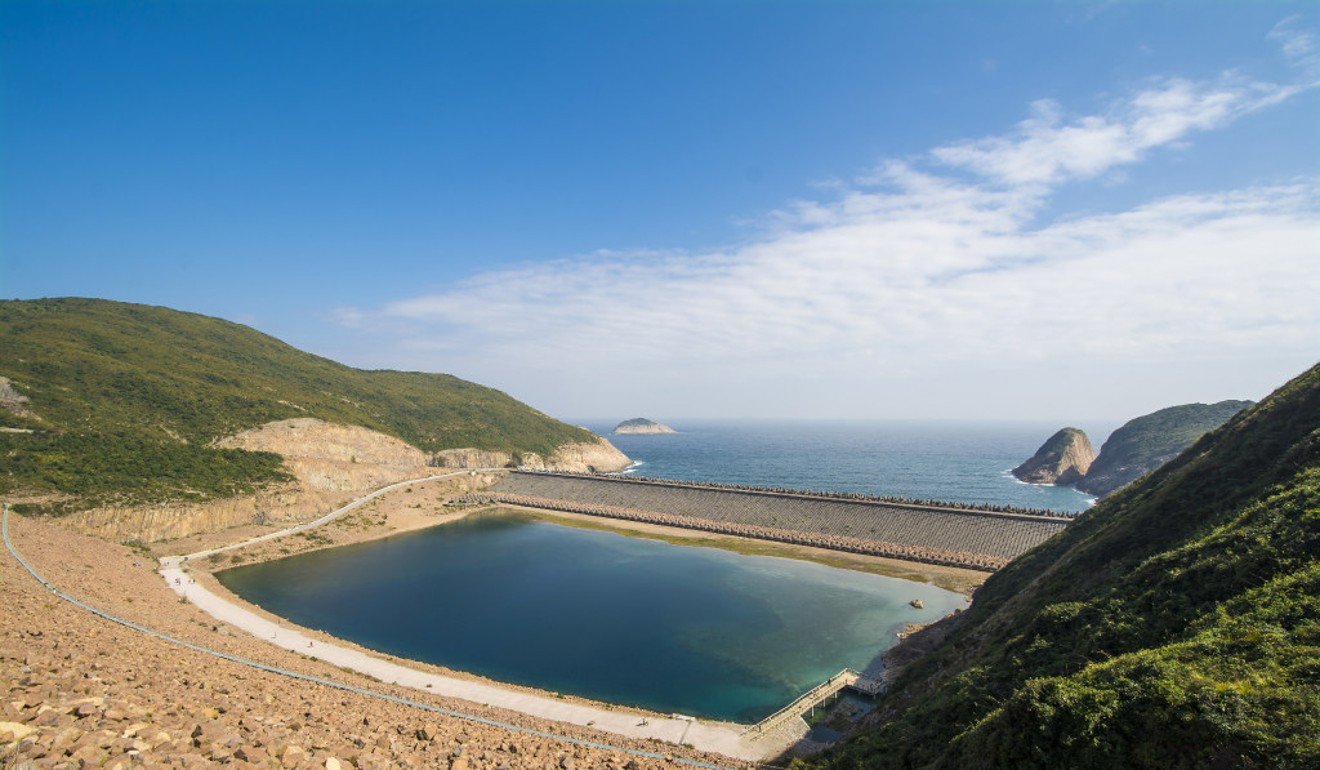 In 1996, Sai Kung Development Foundation member Lau Wan-hei wanted to bring uniqueness – and with it thousands of visitors – to the New Territories in the form of a 10km cable-car system.
The HK$3 billion project was to rival Singapore's Sentosa Island cableway and would link Sai Kung town with High Island reservoir via the islands of Kau Sai Chau, Urn and Tiu Chung Chau. Additional attractions were to be included at stop-offs on the islands; visitors would enjoy theme parks, aquariums, zoos and marinas. There was even talk of suspension bridges connecting the largely deserted islands and facilities such as cycle paths and horse-riding trails.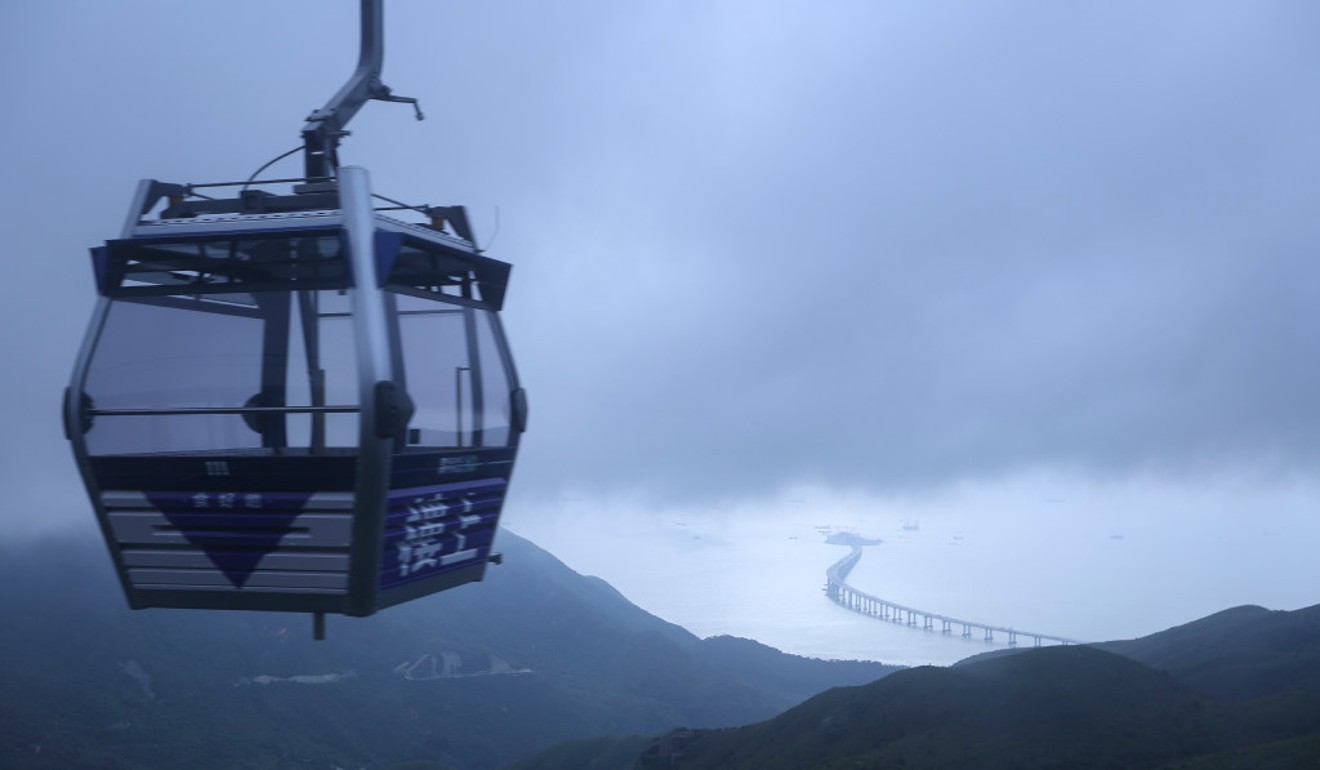 The then Hong Kong Tourism Association (HKTA) gave a cautious welcome to the idea, saying visitors to the area went for the tranquillity. The Home Affairs Department said several government bodies would need to study proposals, then the trail went cold.
Ngong Ping 360 cable car on track for June reopening amid race to beat Hong Kong's typhoon season
A venture that successfully made the leap from concept to reality is the Ngong Ping 360, the Lantau cable-car project connecting Tung Chung MTR station with the Big Buddha. Like all great attractions, the project wasn't without its detractors, falling foul of Buddhist monks, bus drivers, environmentalists and animal-rights activists (to reduce the environmental impact on the country park, mules were used to transport materials to and from the site).
Since opening in September 2006, it has become a must-do experience for visitors keen to savour Hong Kong's spectacular topography from a different perspective, attracting 1.71 million people in 2016.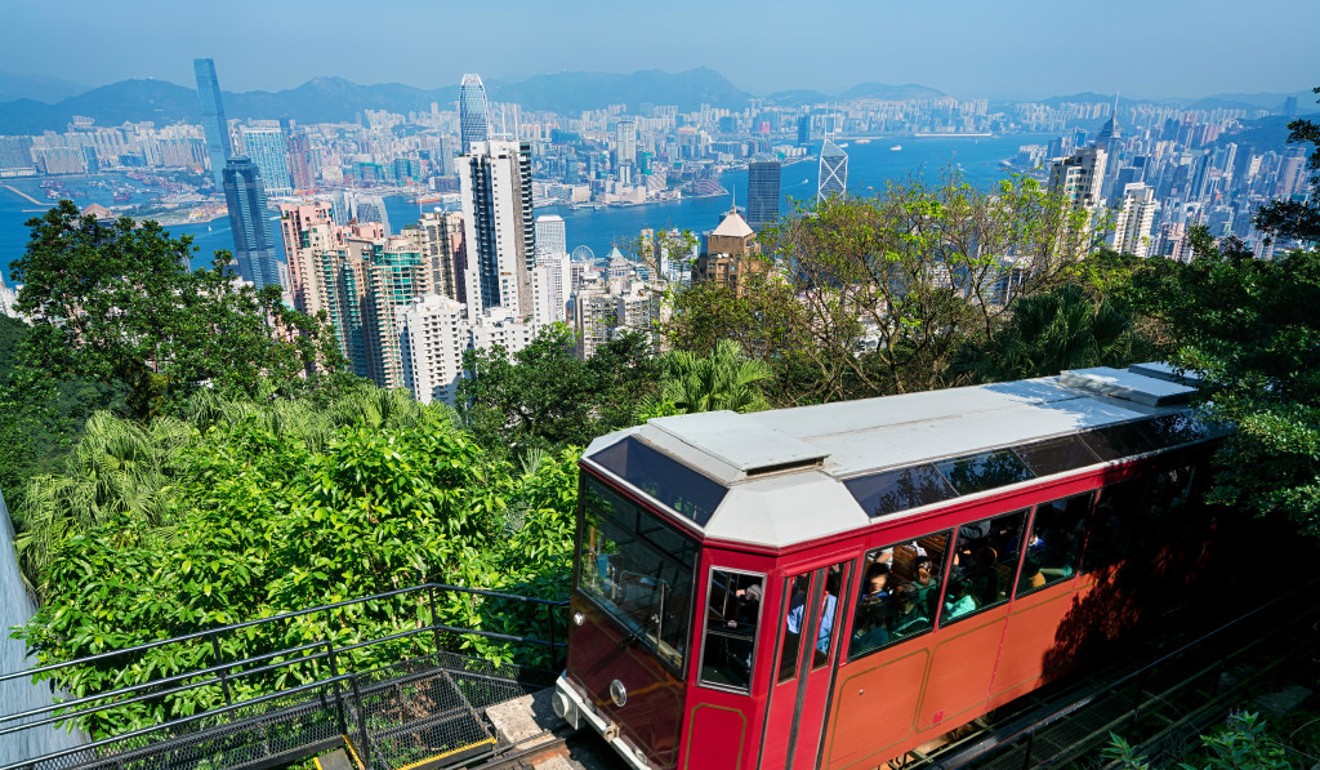 As one of the city's most popular tourist attractions, The Peak draws more than five million visitors every year to catch a glimpse of the city and beyond, albeit often one seen through a smoggy soup. Back in 2000, the HKTA earmarked 26 proposals to boost tourism traffic to the hot spot. Among the suggestions was another cable-car project, linking The Peak to Aberdeen or Kennedy Town, to ease the expected pressure on the existing tram from other developments, including a low-rise hotel and a museum.
Going up! Prices for Hong Kong's famous Peak Tram to increase for second time in less than two years
The idea was a revival of a mid-1970s proposal that also threw Admiralty into the mix. In 1976, the Environment Branch and the Public Works Department urged the government to undertake construction of an Admiralty-to-Aberdeen cableway – with a stop on The Peak – capable of transporting 5,000 people an hour in each direction in cars modelled on those in use at the recently opened Ocean Park.
With construction of the MTR network well under way, excitement concerning transport projects was bubbling over in the mid-70s – and yet another cable-car project was mooted: one to carry 1,000 visitors an hour from Siu Lek Yuen, in Sha Tin, to a swanky new mountain resort, to be called High Centre. A second phase of the cableway was to continue on to Sai Kung. Needless to say, the proposals remained just that.
The world's longest covered outdoor escalator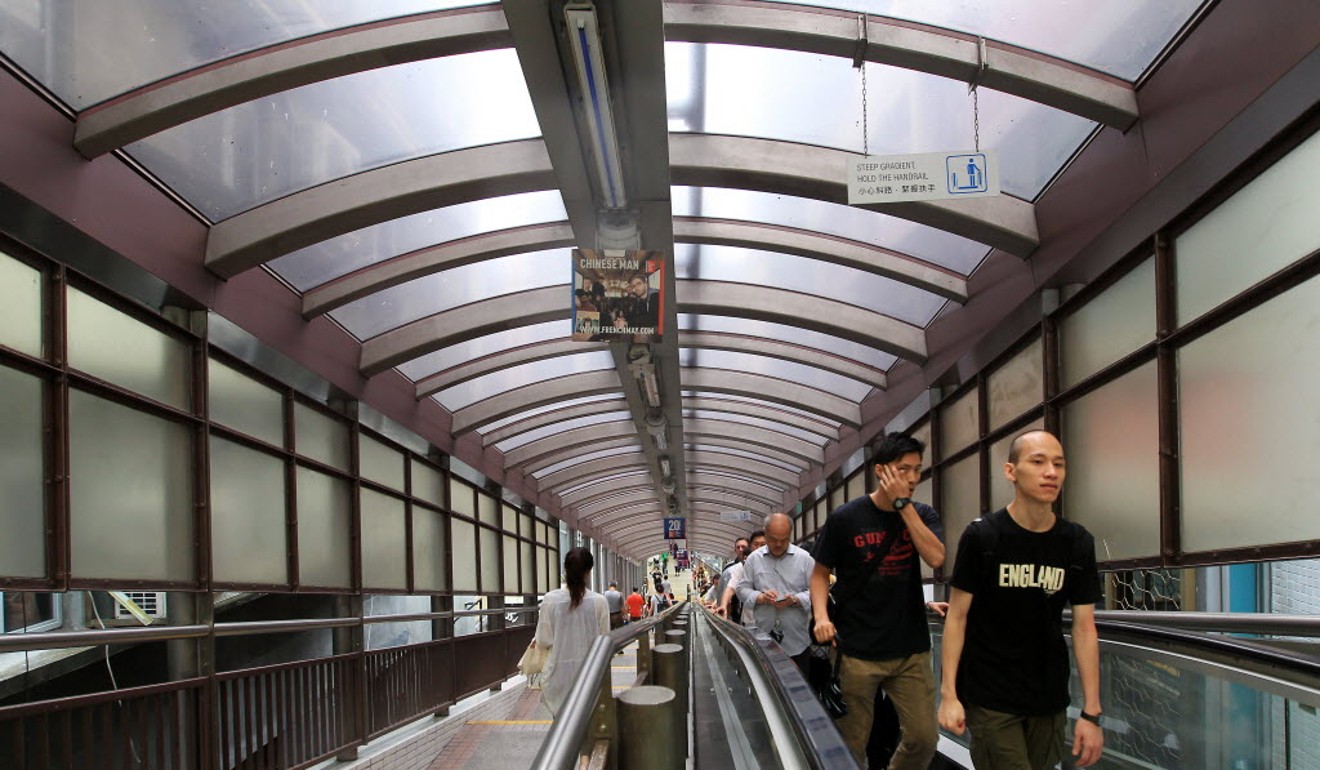 Success stories, however, have sprang up from the unlikeliest of quarters. In October 1993, the Central-Mid-Levels Escalator and Walkway System, like all good infrastructure projects with an eye to becoming a tourist attraction, opened late, over budget and full of glitches.
How Hong Kong built the world's longest covered outdoor escalator
More than two decades later, the longest outdoor covered escalator in the world carries about 85,000 people a day and is soon to undergo a major management, operation and maintenance overhaul.
Following its success, plans for a second Mid-Levels escalator were put forward in 2011, with first Ladder Street and later Pound Lane identified as the best potential routes to link Bonham Road with the Macau Ferry Terminal. Both met with fierce objection from residents who decried the proposals as unnecessary and detrimental to the district's heritage. Neither has yet been realised.
What Shanghai can teach Hong Kong about conserving buildings of historical value
Instead, a series of four stairlifts has been installed along Centre Street in the fast-gentrifying Western neighbourhood of Sai Ying Pun. Running a total of 85 metres and costing an estimated HK$60.7 million, it was justified by the extension of the MTR's West Island Line and the steep gradient of the hill, which at its most severe is 1:6. It comes with an additional price for inhabitants of the area, too – a hike in rent and real estate.
New landmarks on the city's path to advancement?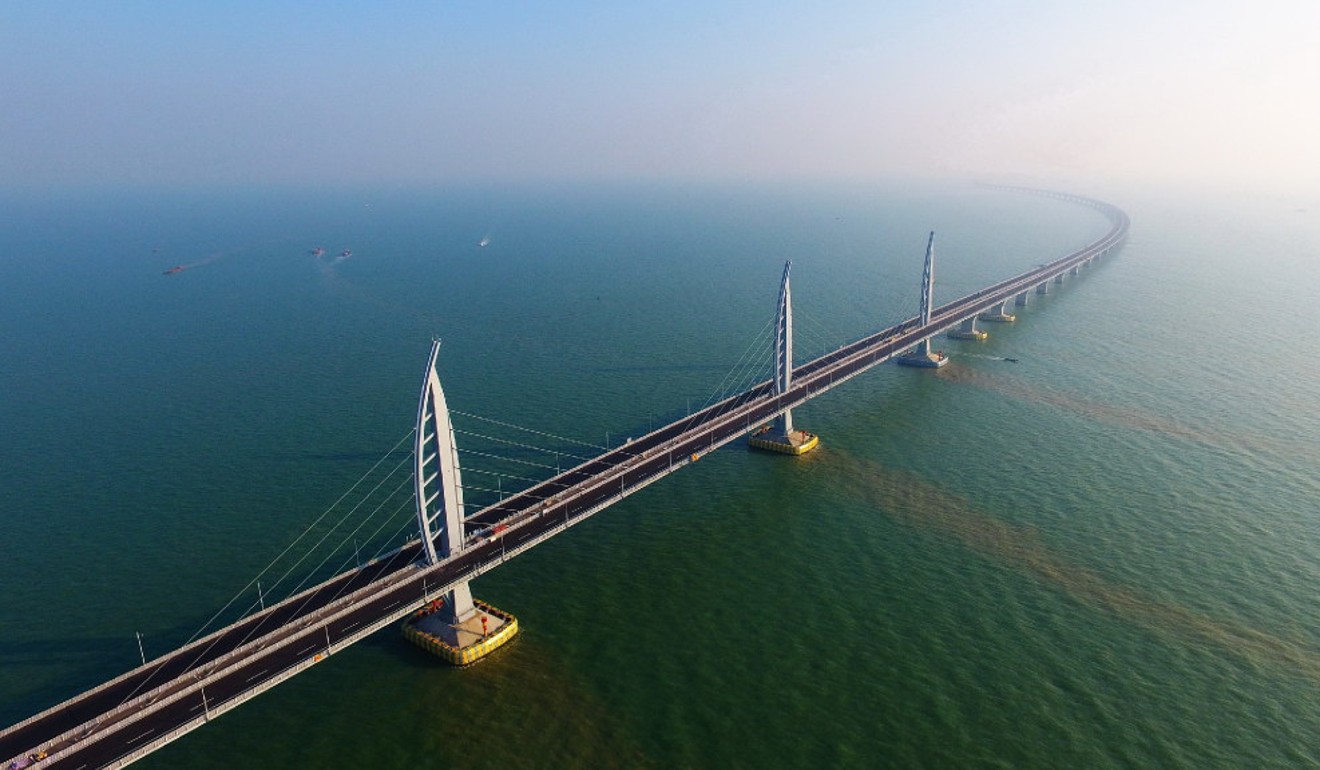 In recent years, Hong Kong's infrastructure endeavours have been larger scale and more outward looking. Notable among them is the still-contentious WKCD. Slated for completion in 2022, when it eventually opens the complex aims to raise the city's cultural standing with the flagship M+ Museum, performing arts venues Xiqu Centre, Lyric Theatre Complex and Freespace, and Hong Kong Palace Museum – the latter, set to display items from the collection of the Palace Museum in Beijing, attracting controversy after it was announced as going ahead without any public consultation.
Hong Kong will come to appreciate its high-speed rail and other regional links
Grander still are two concurrent projects that will improve transit links between Hong Kong and China – the Hong Kong-Zhuhai-Macau bridge and the Guangzhou-Shenzhen-Hong Kong Express Rail Link – both scheduled for completion in 2018. More enterprise and tourism facilitators than tourist attractions (at least for Hongkongers), both ventures will serve the SAR in ways a cable car or a harbour-spanning footbridge could not.
Whether they will become landmarks on the city's path to advancement remains to be seen.
This story first appeared in Post Magazine as "Off the map" on May 28, 2006. Additional reporting by Mercedes Hutton.