The memory of her first period makes Ganga Kunwar shiver. "It was already scary to think of the physiological change I was about to experience, but what terrified me the most, and still does when I think about that time, was that I was going to be kicked out of home for the first time," she tells Post Magazine.
At the age of 12 she was considered impure and, following the ancient practice of chhaupadi, banished. "I had to respect the tradition; I was being forced to live in a mud-and-brick shed for five days," says Kunwar, now 30.
The hut was about 70 metres from the family home, measured just two metres by a metre, and had no door. "I was so afraid to stay there alone that I climbed a tree and stayed there for four days, until my mum came to the rescue," Kunwar says.
Let's break the taboo and discuss menstruation openly
Her mother knew Ganga had gone against tradition by not sleeping in the shed, known as a goth in Nepalese, but played it down. Unfortunately, some of their neighbours in Payal, a small mountain village in the western Nepalese district of Achham, were less forgiving.
"Soon everybody knew, and they started to blame me for all evils. If someone got sick, it was my fault. If a tiger killed cattle, it was my fault. For a while, I lived in hell," says Kunwar, who has never refused to be segregated again.
When not pregnant, every month, Kunwar stays in the goth for five days, when her period comes; the first menstru­ation after giving birth requires a 13-day stay, with her new­born. During these times, although she can step out of the goth, she is not allowed to touch men or cattle, she can't cook or even enter the kitchen – she will be fed only rice, salt and cereals – and she can't enter religious buildings or attend ceremonies. She must wash herself far from the water used by the other villagers. Conveniently enough for the men, though, she is permitted to work in the fields.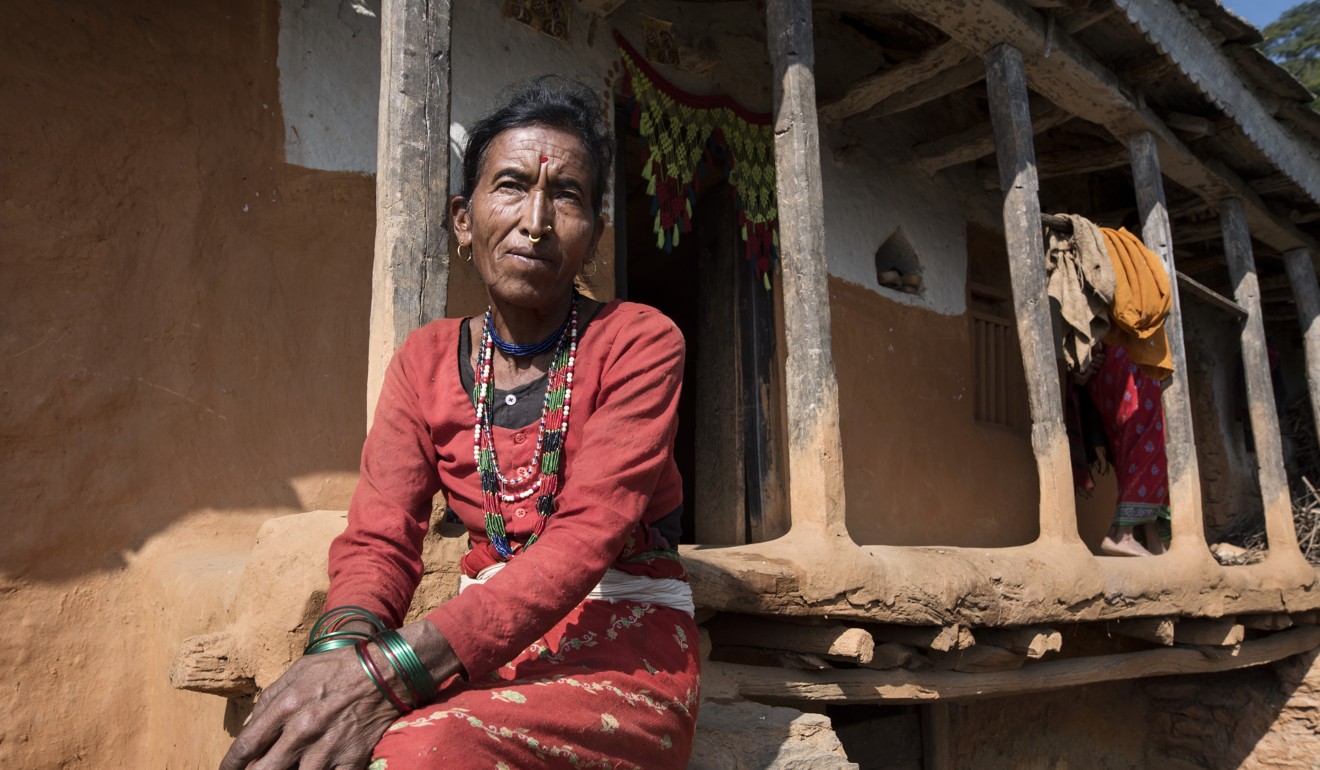 Other women in the village have similar tales. "Our goth was far away from our home, so the first time I shed blood, a group of boys tried to rape me," says Basanti Bohara, 30. "Fortunately, a man came to help me and scared them away."
Last year, the central government decided to ban chhau­padi, a prohibition that will come into force in August. How­ever, there's no telling how effective the law will be, with the tradition supported by such people as 65-year-old shaman Namsara Thakulla. "It's better to let a woman die while observing chhaupadi than have her inside while she bleeds and risk everybody getting sick," she says.
Nepali woman suffocates in smoke-filled 'menstruation hut'
"My first time was in winter," says Payal villager Ganga Pariyar, 60. "It was so cold that I had to light a fire to warm myself, but the smoke was so thick and the window so small that I could hardly breathe. So I had to put it out." Doing so may have saved her life.
On January 8, in another Achham village, 21-year-old Gauri Bayak became the latest chhaupadi fatality. "She had lit a fire to keep herself warm and we suspect she suffocated and died of smoke inhalation," local police chief Dadhi Ram Neupane told Agence France-Presse.
Payal too has seen its share of tragedy and, in 2012, after two girls had died in their sheds, Pariyar, Bohara and Kunwar, along with other women, decided enough was enough. "We took matters into our own hands and started destroying all the goths," Bohara says. "We thought this way men wouldn't be able to banish anybody."
But they were wrong. Their strategy backfired when families, petrified of invoking bad luck, began making their womenfolk sleep out in the open. "So many of them blamed us for their suffering," Kunwar says.
"Tension was growing, so we opened a dialogue with the authorities to find a solution," says Lachhindra Maharjan, advocacy coordinator at Save the Children, one of the non-governmental organisations most active in the fight against chhaupadi. Activists pointed out that Nepal's interim constitution of 2007 guarantees the rights to equality and reproductive health. In particular, Article 29 (2) states that "no one shall be exploited in the name of any custom, tradition and usage or in any manner whatsoever".
"We explained that chhaupadi not only goes against our constitution and the Universal Declaration of Human Rights but also is a threat to their health and even their lives," Maharjan says.
According to a paper written by Shanti Kadariya and Arja Aro, of the Unit for Health Promotion Research at the University of Southern Denmark, the fact that menstruating women are forced to endure freezing cold in winter and sweltering heat in summer inside a goth "can cause life-threatening health problems like pneumonia, diarrhoea, chest infection, suffocation, and respiratory tract infection".
Menstrual Cup Art Tackles Sustainability, Women's Rights
Of the women surveyed by Lakshmi Raj Joshi, a PhD scholar at Jawaharlal Nehru University, in New Delhi, India, for the study "Socio-cultural Violence against Women in the Far-Western Region of Nepal", published in 2015, 68.18 per cent said they had experienced excessive bleeding while in their goth, 52.27 per cent had suffered reproductive tract infection, 34 per cent had pneumonia and body aches, 17 per cent had suffered a prolapsed uterus (as a consequence of having to do heavy labour despite the lack of a nutritious diet and adequate rest) and 11.36 per cent had suffered anaemia.
"Even mothers who have recently given birth are confined within a goth," wrote Kadariya and Aro, in their paper "Chhaupadi practice in Nepal – analysis of ethical aspects". "Post-partum mothers are weak and feeble and, to make matters worse, they have to look after their newborn child by themselves. Because of poor nutrition and vulnerable living conditions, neonatal and maternal mortality is high in those regions where chhaupadi is common."
It's extremely important to engage with young generations to improve rural people's quality of life. Education is key, because we can't force change. At most, we can help people to embrace it
The tradition also takes a heavy toll on mental health. "Isolation from family and social exclusion results in depression, low self-esteem and disempowerment among girls. There is also a fear of sexual abuse and assault at night alongside the attack of wild animals and snake bites. Most of the deaths due to wild animals are not revealed and neither are the cases of rape, out of fear for the future of the unmarried daughter," the Danish-based researchers state in their paper.
Despite the dangers, a study conducted in 2015 by Restless Development, an NGO dedicated to unleashing "the power of young people to change our world", found that 19.4 per cent of women in the western districts of Kailali and Dadeldhura, which borders India, observe chhaupadi.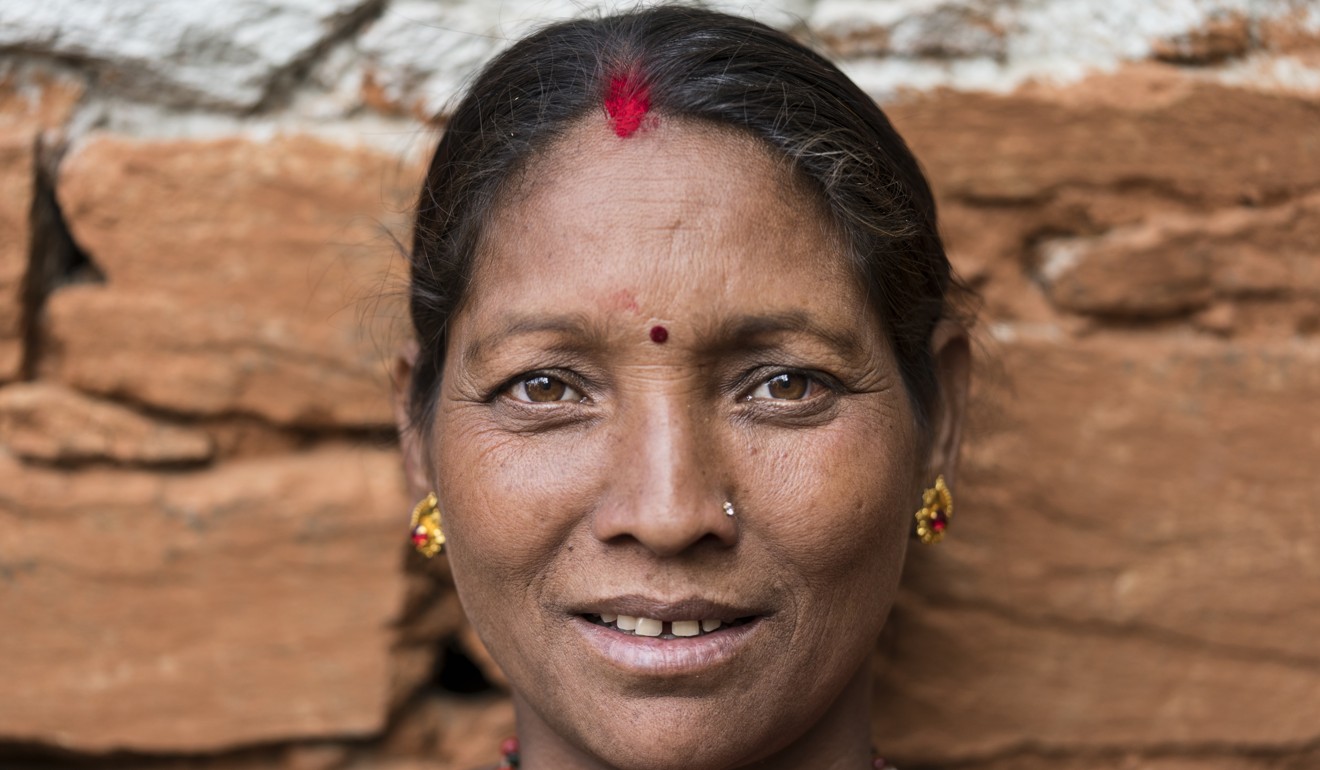 Continued pressure in Payal, however, has paid off. Politicians were swayed by the campaign and, in 2015, the village was proudly declared "chhaupadi free". But a walk through the narrow and muddy streets shows that many sheds still stand. We find Narpata Bohara, 41, inhabiting one of them.
"Both me and my 13-year-old daughter are banished when we menstruate," she says. "My in-laws can't accept that we stay in the same house. And it's our duty to respect them, so I don't complain." Most of the time, though, she is not alone. Hers is a collective goth, where up to 14 women gather at any one time for chhaupadi. "At least here we keep each other company and take care of everyone," Bohara says. "It's harder for people to abuse us if we are not alone."
Tradition tends to be stronger than the law, but in Payal, some families have found a way to comply with both: women are isolated inside the family home. "They set a room aside where only women with their period can stay," Maharjan says. "They won't touch men or food, but they don't need to sleep far away. This is something people do not only in remote areas like Payal but also in cities as big as Kathmandu."
The roots of the problem are in the lack of education and the prevalence of superstition
Whether this workaround is legal or not will have to be decided by lawmakers, who are currently working on articu­lating last year's decision to ban chhaupadi. From August, anyone forcing a woman to abide by chhaupadi could be sentenced to three months in prison and fined 3,000 rupees (HK$226).
It has taken 13 years to address the May 2005 directive issued by the Supreme Court to the Nepalese government for the formulation of laws to eliminate chhaupadi, but activists believe it's a case of better late than never.
"We welcome the new law, but we need to address the roots of this practice," says Harka Luhar, president of the Chourpati Rural Municipality Ward 4. "You can't just start jailing everyone. We need to roll out information campaigns about menstruation to root out superstition before we destroy the goths and use the police against the practice."
How an Indian woman tackled the taboo subject of menstruation
Thakulla says she won't accept the ban even if she is jailed. The shaman claims she has been able to predict the future since a spirit possessed her 16 years ago. She is adamant that her granddaughter, Gita, 16, be banished every month during menstruation.
"If someone dies during chhaupadi, it's because she was predestined to," says Thakulla, who claims to fall sick if she drinks water touched by a menstruating woman.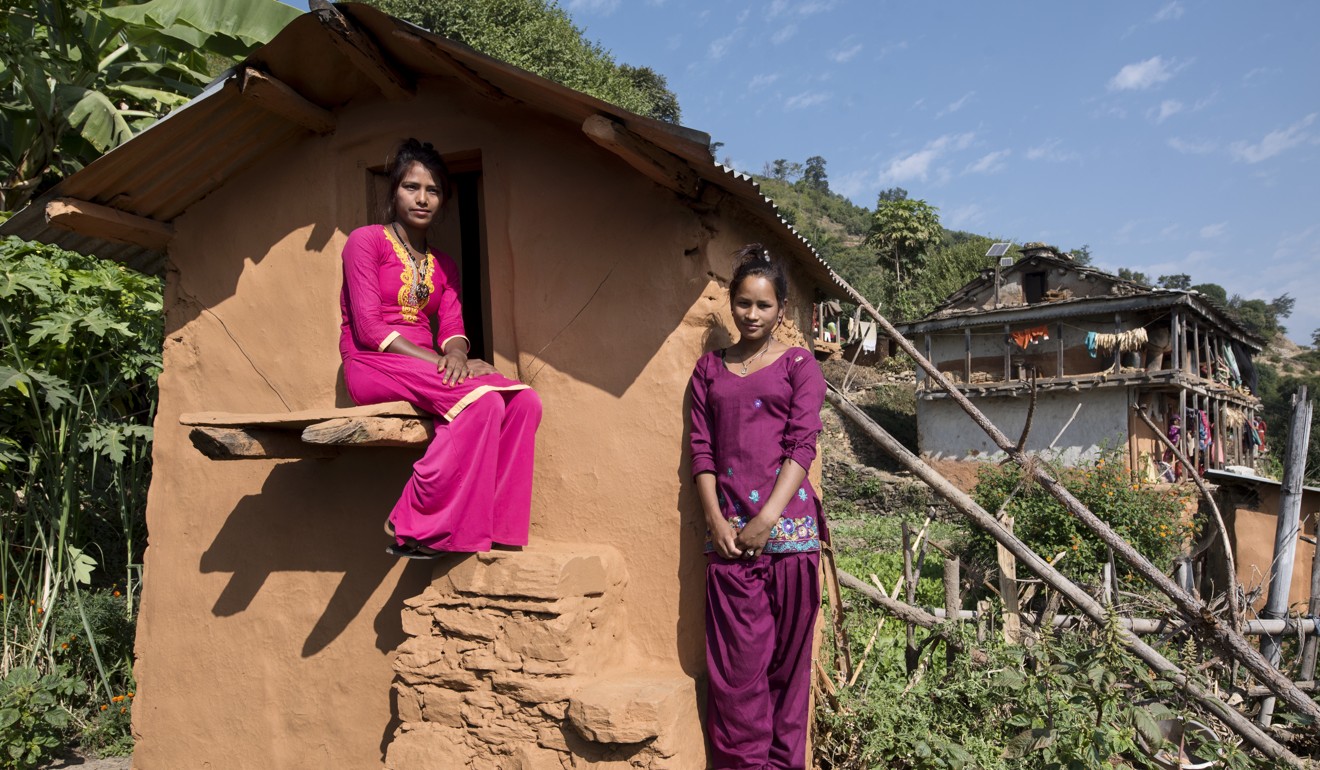 We are speaking on the porch of the family home. A few metres away, Gita nods in silence. We walk with her to her goth, five minutes away.
"I don't like it, but at least this one is in an elevated position, so there is less risk of snakes coming in and biting me," the teenager says.
Gita's 13-year-old friend, Surekha Bohora, says, "I don't want anybody to have bad luck, so I follow the tradition even if the teacher says it's wrong."
In Banyagadi Jaygath, another of Achham's rural munici­palities, Prem Bahadur Khadka, 82, would also like to see chhaupadi remain unchanged. He, too, is a shaman and believes his powers were bestowed upon him by a spirit that possessed him when he was 25 years old.
"I started to shake violently and felt that something had taken me over," Khadka says. He proudly displays the silver bracelets he receives as payment for his services, which include the lifting of curses, curing of illnesses and giving of advice.
"When they ask me what to do, I have no doubts: women are impure and should be banished for five days from the start of their menstruation," Khadka says. "If a woman who is on her period touches me, I start to vomit blood. If they touch cattle, they will die." That may sound ridiculous, but the "quality of education in rural areas is very poor, so shamans are the social guide for many", Maharjan says.
The Restless Development study found that 57.7 per cent of women surveyed believe that if chhaupadi were not observed, there would be negative consequences for the family or community; 56.7 per cent think that if a menstru­ating woman touches green vegetables, crops will die; and 50.5 per cent believe that during their periods women should wash themselves and their clothes only at a "chhaupadi dhara", an exclusive well.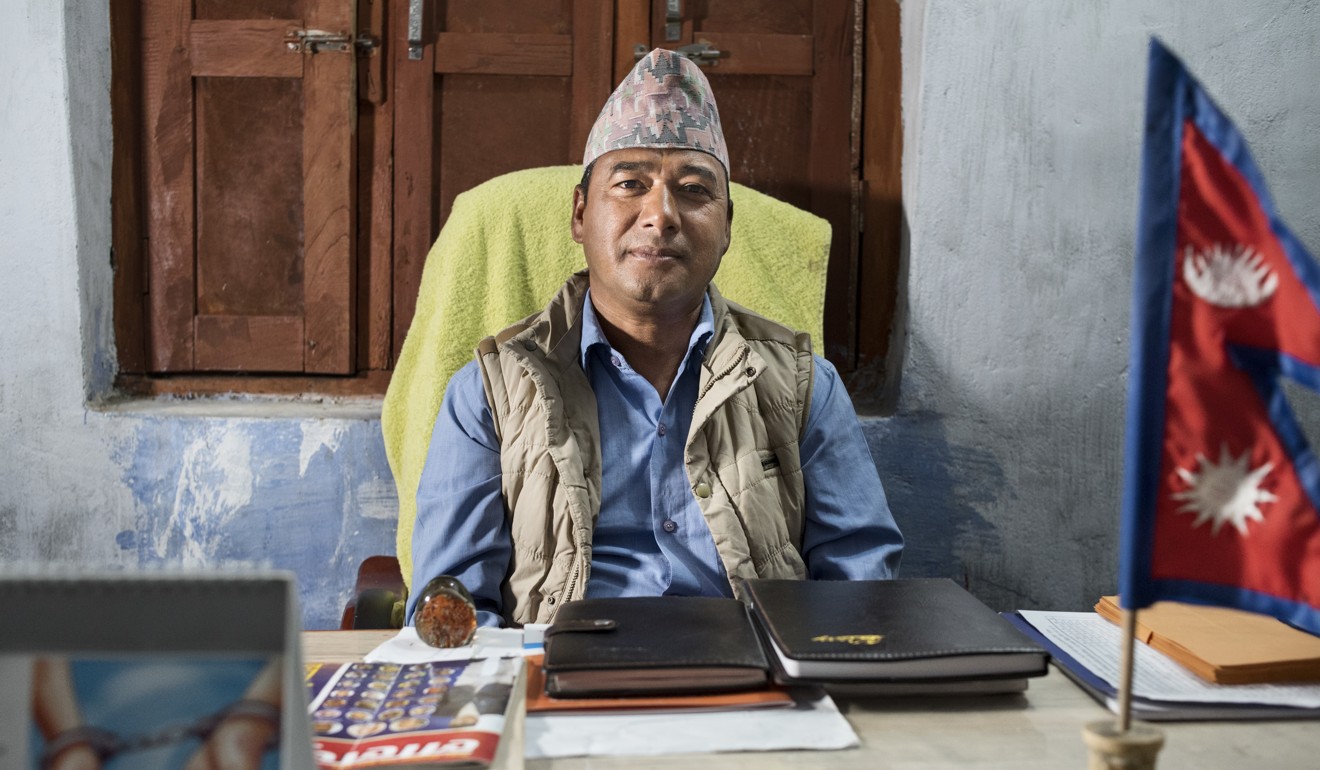 The man in charge of ending chhaupadi in Banyagadi Jaygath is, surprisingly, the shaman's son, Rajendra Bahadur Khadka. The chairman of the municipal government is uneasy about speaking to the media, but eventually agrees to an interview at his humble office.
"I'm not my father," he says, as soon as the relationship is brought up. But it soon becomes apparent that he, too, is in favour of chhaupadi. He, however, advocates the more liberal approach of having women isolate themselves inside their own home, as his wife does.
The rural Indian inventor whose machine to make sanitary pads shattered a taboo and inspired a film, Pad Man
"She doesn't touch me and I won't eat what she cooks during her period," Khadka says. "I'm trying to change my way of thinking, and I believe that the traditional banishing of women to the goth is inhumane and has to be abolished. Ninety per cent of the people in our municipality don't practise strict chhaupadi any more. But they, and even I, can't stop thinking that women are impure. I trust that when our parents' generation and even our generation dies, chhaupadi will be completely abolished."
However, Khadka says he is committed to implementing the new law and promises to have all goths in Banyagadi Jaygath demolished by next year. It won't be easy.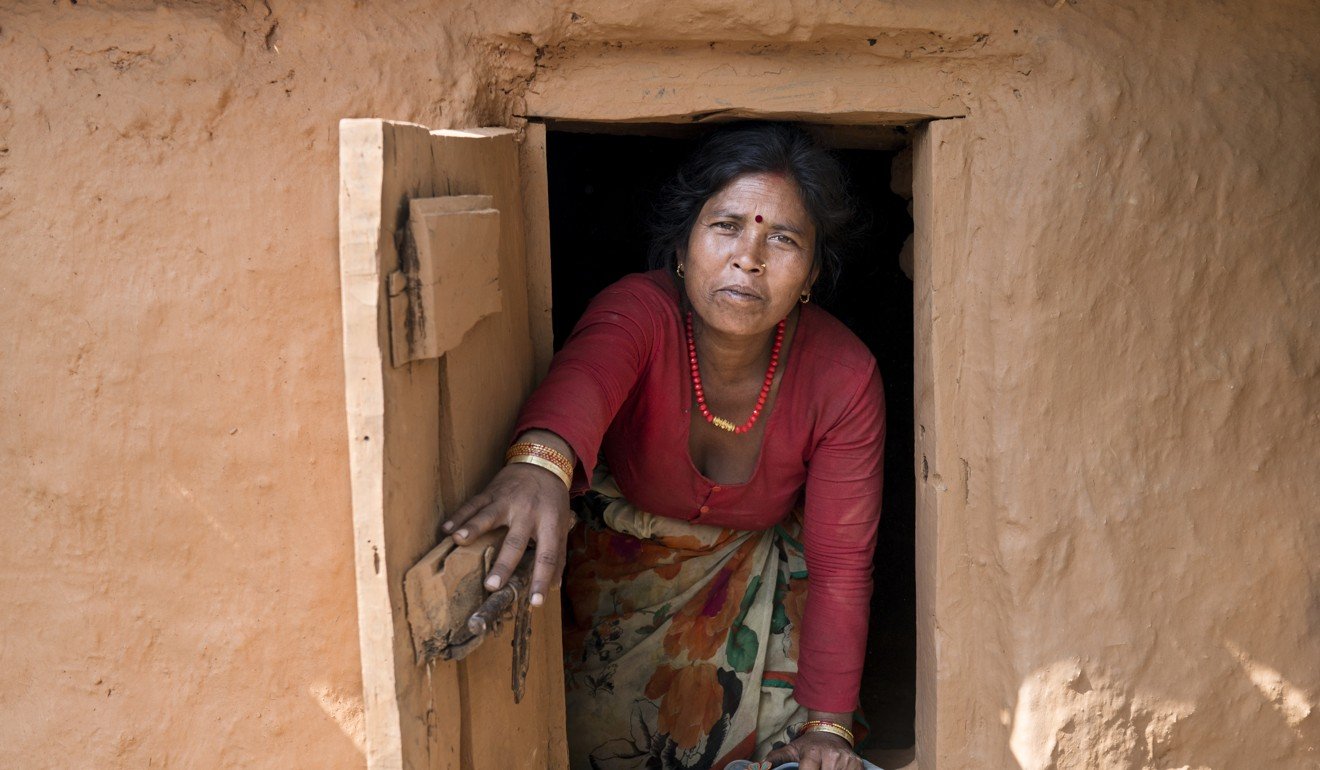 "We managed to get the town to destroy all the goths and stop the practice for a few months," says Janak Khadka (no relation to the shaman and his son), the 19-year-old president of the Child Club in Achham's Mangalsen town. "But then animals started to die for no reason and everyone blamed me for that. Even my mother."
The pressure was so great that the activist had to start observing chhaupadi again. "Tradition is too strong," says Khadka, her voice tinged with regret; she lives in a town that has officially been declared chhaupadi free. "We were the second in the country to achieve it," says Manju Mahal, who is in charge of children and women-related projects at the Mangalsen municipality government. "After a successful campaign against chhaupadi, in 2016 we managed to convince 90 per cent of the population to stop practising it."
Maybe men should be put through this tradition. They would end it immediately
The problem was that the campaign was a one-off; before long, many of the town's residents had started observing chhaupadi again. "It shows that only long-term programmes will achieve results. The roots of the problem are in the lack of education and the prevalence of superstition," Mahal says. "[Changing the views of] religious men is the key to success, but also a very difficult thing to do. Fortunately, we will soon be able to punish those who support chhaupadi. We hope this will change the behaviour of some."
Chhaupadi must be observed, insists Shanta Auji, one of the more enlightened shamans, when we speak in the shadow of a huge tree in her small village in Banyagadi Jaygath. "Otherwise the ghosts of people who have committed suicide will wake and hunt us," she says. "But I believe it can be done in-house, where women will feel safer and more comfortable."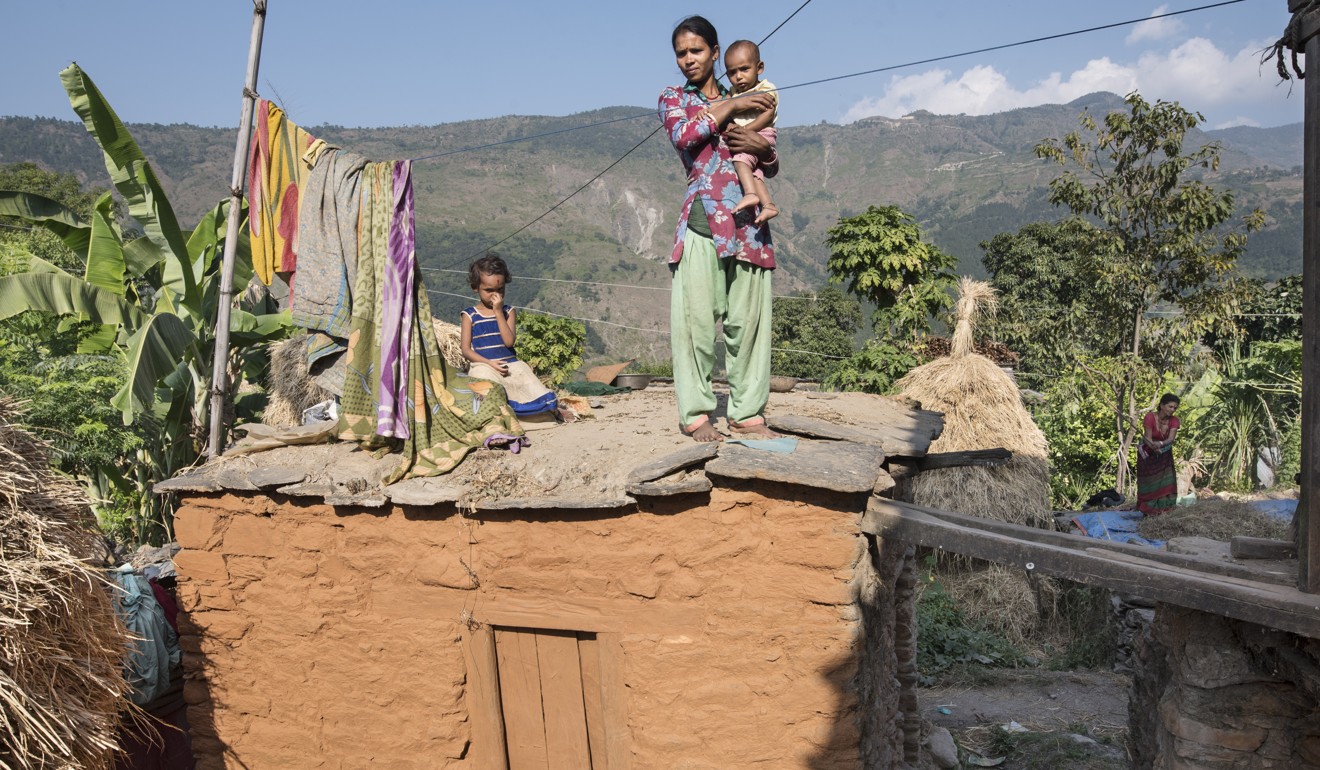 At Laxmi Nagar's public school, in the far western district of Doti, girls believe in-house segregation is a step in the right direction. "Things have to change slowly for people to adapt," says Basanti Saund, 16. With the help of Unicef and the local government, stu­dents here are trying to accelerate change by addressing the root causes of chhaupadi: ignorance and the stigmatisation of menstruation.
"We have to tell other youngsters and their mothers that it's natural and it has nothing to do with being impure," says Saund, who with colleagues runs campaigns in which menstruation is explained and hosts workshops on sewing reusable sanitary pads.
"Before, we would just use old rags to prevent leaking, but we learned how to make these two types of pads – for night and day – that are very useful," Saund says. "I have sewn them for my three little sisters and they feel comfort­able. We also teach women in rural areas and they truly appreciate it because the pads improve both their health – there is less danger of infection – and their confidence, since they won't fear staining anything."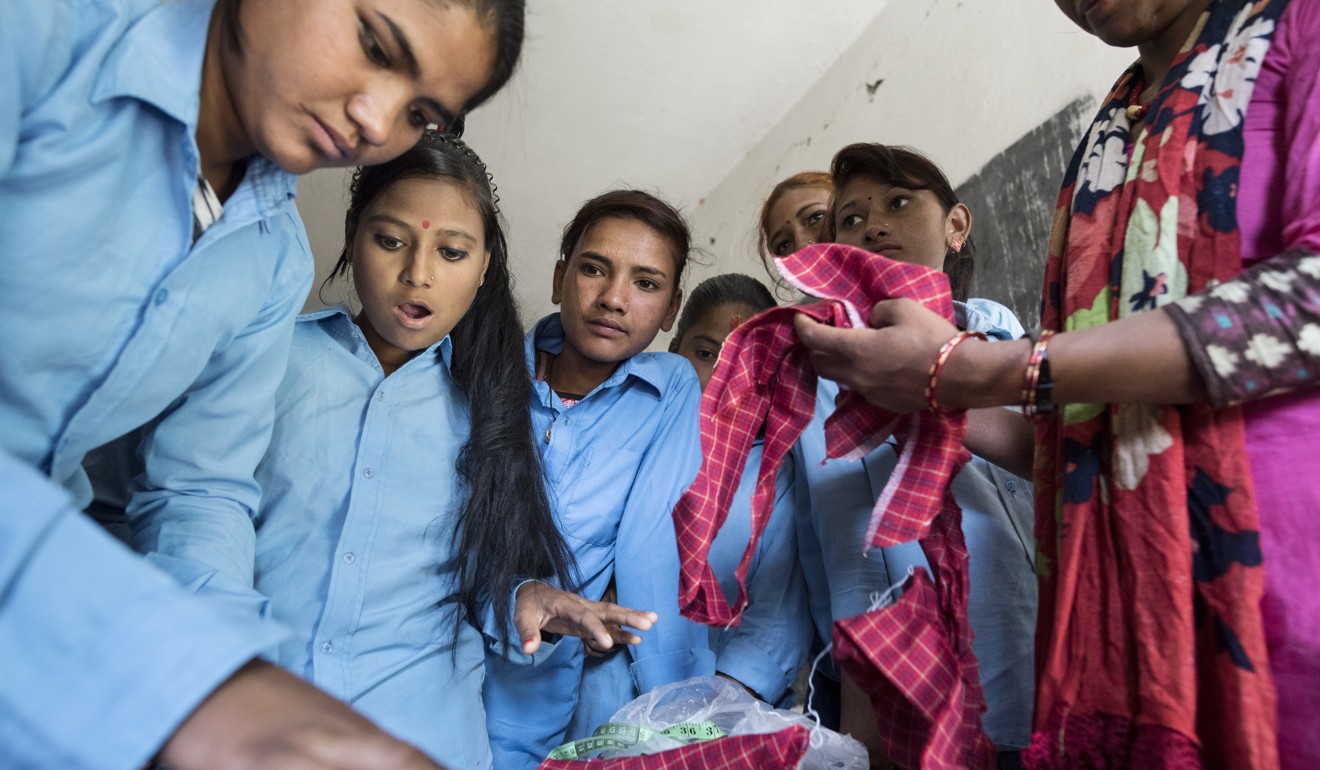 Navaraj Pudasaini, child protection officer at Unicef for Doti and Achham districts, says, "It's extremely important to engage with young generations to improve rural people's quality of life. Education is key, because we can't force change. At most, we can help people to embrace it."
Unfortunately, change may come too late for some. Even though Apsara Khadka suffers a disability that reduces her mobility, this 43-year-old Mangalsen woman is separated from her family for a few days every month, and assumes she will continue to be until she reaches menopause. Her goth is on the ground floor of the family's two-storey home.
"Fortunately, the room where I am segregated is bigger than most, because this is the place where we store farming utensils," Khadka says. There are no windows and no door. She sleeps on the ground, and it's cold. "I feel lonely and scared, so sometimes I go to a collective goth," she says.
Before we part ways, I hold out my hand. She is reluctant. "It's the first time a man has touched me while I am having my period," she confides, shaking my hand with a broad smile.
Not far from Khadka's goth is one that 23-year-old Laxmi Nagarji shares with chaff that is fed to buffaloes.
"What worries me the most is the impact my banishment has on my three children," she says. "I can't take care of them while I'm staying here and the rest of the family neglects them."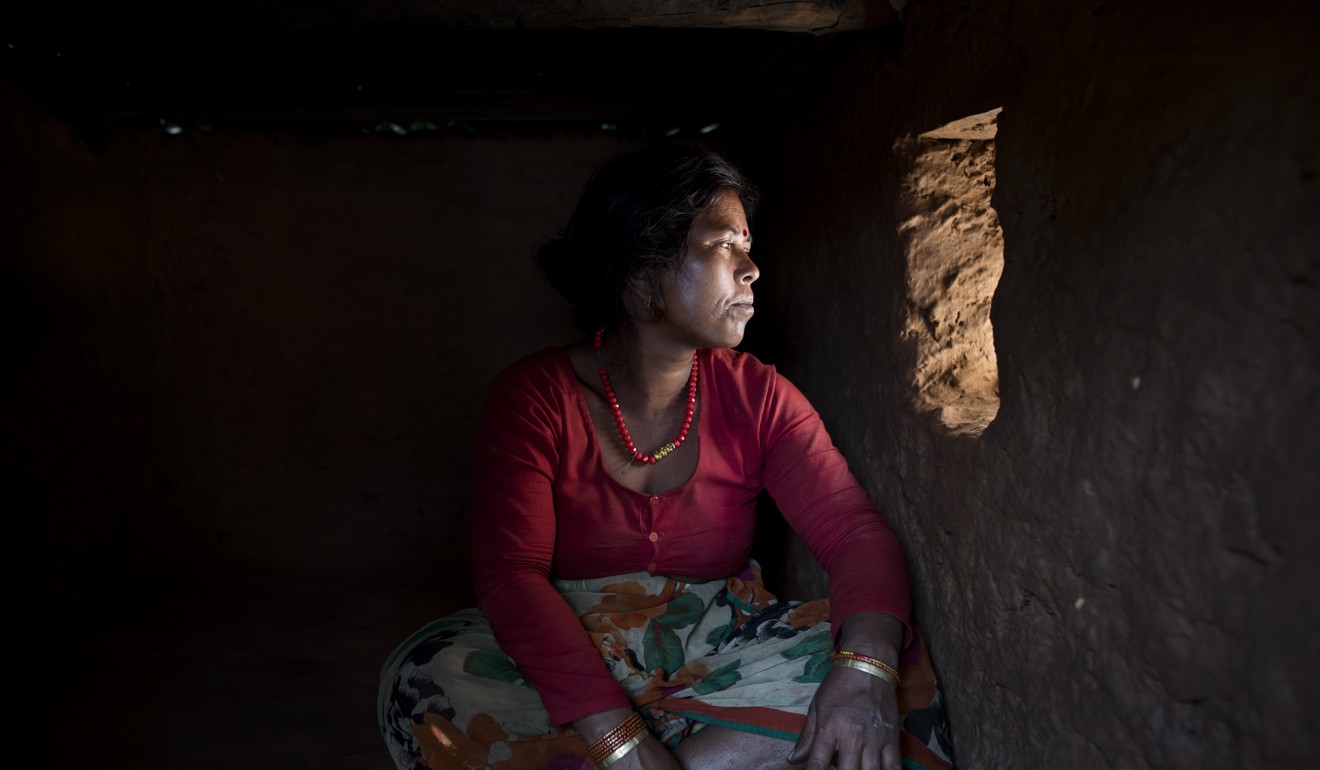 The sight of foreigners inspecting Mangalsen's goths has drawn quite a crowd, and among the throng is Dikra Devi Auji, 35, who has similar concerns to Nagarji: "It's not only us who suffer; also our children. Babies are not fed properly while in chhaupadi."
Asked how her predicament could be best improved, Auji flashes a devious smile and says, "Maybe men should be put through this tradition. They would end it immediately."
Many of the women around her laugh. The men keep silent.