"It's been very intense," says Carrie Gracie. "I'm still going through a pretty turbulent time." This sounds like an understate­ment from the woman who not long ago dramatically resigned as the BBC's China editor, making headlines around the world.
Sipping a mug of coffee in her beautiful home near Richmond Park, London, Gracie is in a reflective mood. Everything surrounding her is perfectly ordered, apart from her small workspace beneath the stairs, where a slim desk is piled with paperwork and books. Since accusing her employer of maintaining a "secretive and illegal pay culture" in an open letter in January, she has become a figurehead of the equal pay movement, gathering support across the corporation and beyond.
"The system is set up to tell you you're not equal and that's why you're not paid equally, because you're not as good," she says.
I'm really not in it for the money ... So you have to remind yourself why you're doing it, and the answer is, 'If I don't do it, who?'
Hers was a case in point: as she wrote in her letter, "In the past four years, the BBC has had four international editors – two men and two women […] Last July I learned that in the previous financial year, the two men earned at least 50 per cent more than the two women."
She later explained, "I could not go back to China and collude knowingly in what I consider to be unlawful pay discrimination."
A string of other BBC women came out to back her. Presenters including Victoria Derbyshire, Clare Balding, Jane Garvey and Sarah Montague tweeted the hashtag #IStandWithCarrie and co-wrote a letter claiming hundreds of women were in pay disputes with the BBC.

Gracie jumps up from the sofa to show me the silver pendant necklace she's wearing, given to her by some of her female colleagues. On it are inscribed the words "I stand with Carrie". But did she ever imagine she'd turn into a game changer for the movement?
"Do you think that's true?" she asks, uncertainly. "I don't know. But every step of the way I've thought, 'Oh gosh, do I really have to do this?'
"But I don't feel I had a choice, I really don't."
While a seemingly fearless Gracie has sparked an explo­sive debate about gender fairness, it's not the first time she has made personal sacrifices in her career. Five years ago, when she accepted the role as the BBC's first China editor, she was a single mother recovering from a second battle with breast cancer, having previously nursed her two-year-old daughter through leukaemia. She took the job knowing that her move to China would take her some 8,000km away from her two children, by then both teenagers.
Is gender pay inequality a problem in Hong Kong?
Having risked so much, her decision to resign was not one she took lightly. I wonder what kind of internal battle she must have waged before making herself the story.
"I'm really not in it for the money," she says. "I turned down [a pay rise of] £45,000 [HK$486,900] in October. I've now turned down £105,000 [in back pay]. So you have to remind yourself why you're doing it, and the answer is, 'If I don't do it, who?' I'm 55 years old, I've had 30 years in the BBC, I've got a body of work that means I can't just be dismissed and marginalised. And I can hopefully do something that will show future generations of women are not going to suffer this."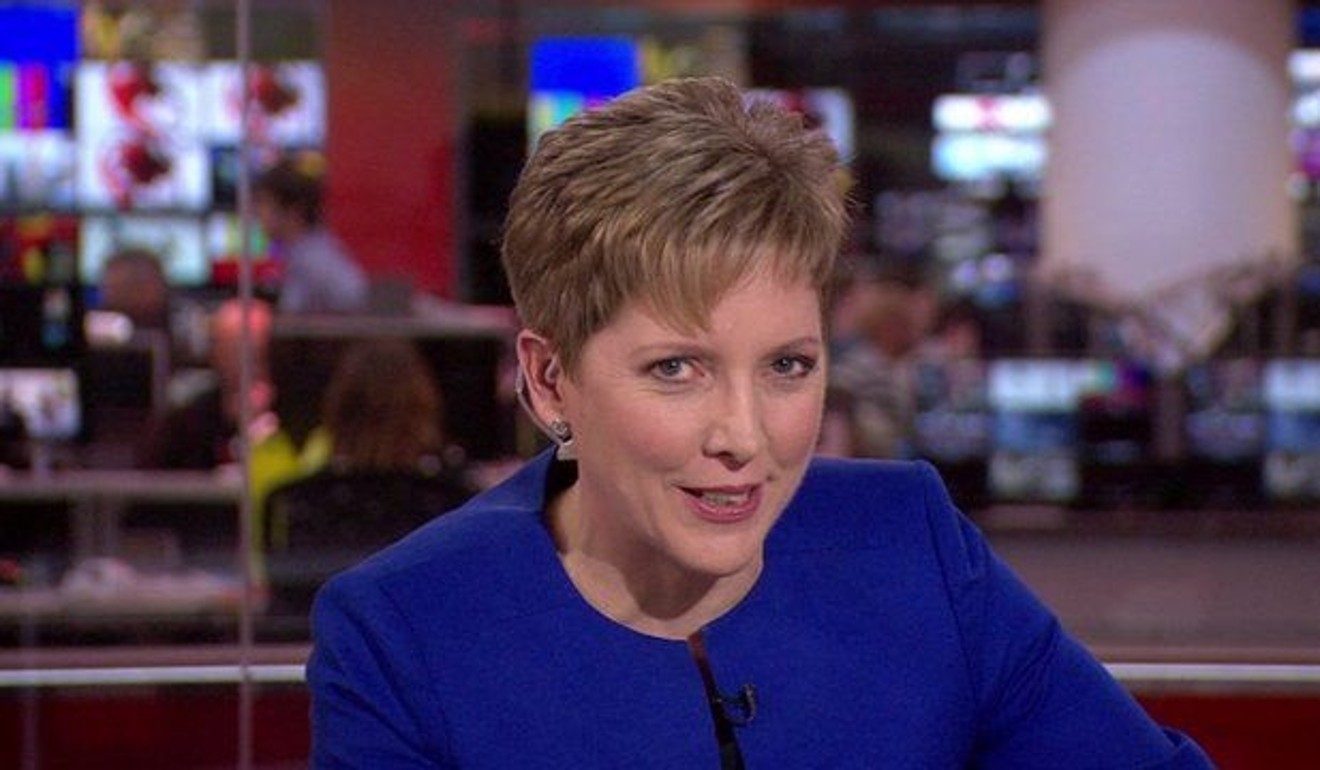 Not that she did it without anxiety or trepidation.
"The three things that definitely gave me nightmares [were the prospect of] my colleagues feeling it was disloyal to wash the BBC's dirty linen in public. I was also worried about being in conflict with the BBC, because that's a really unpleasant place to be. It's like being expelled from your family. "The third fear I had was that the audience wouldn't understand; that they'd think I wanted more money or that this was about greed and they wouldn't understand my place in the equality argument. A source of enormous relief to me is that two of my biggest fears – that I'd be misunderstood by my colleagues and by the audience – haven't happened."
Two-thirds of the UK's gender pay gap cannot be explained, says statistics body
The encouragement that she's received has clearly helped. "My colleagues have been incredibly supportive and so have the public, to an astonishing degree. I'm still getting so many messages from both. But it's also a source of sadness because what people are telling me are their own stories of pay discrimination," she says. "I've had hundreds of messages from members of the public – I'd say three-fifths women. British mainly, but also global; people from universities and other big organisations, charities, the NHS [National Health Service] and private-sector companies; and of all ages: women who have retired all the way down to schoolchildren."
If it had just been my case I definitely wouldn't have pushed it the way I have, but I realised it was symptomatic of the situation of many people
A few days earlier, a 14-year-old female footballer emailed Gracie to tell her of the sexist comments she has faced from some of the boys in her club. "My story had inspired her to think there was a way of dealing with it," Gracie says. "So I've felt relief that people understand, but sadness there are so many people for whom this resonates. It reinforces my sense of purpose."
If the past few months have been tough, the award-winning broadcaster has survived worse. Dressed simply in a grey polo neck and black jeans, she recounts frankly a life spent juggling children and career, illness and divorce (her "divorce photos" – gorgeous black-and-white images of her, her ex-husband and their children, taken as the couple went their separate ways – are proudly displayed on the staircase wall).
Born in Bahrain as the second of five children to a diplo­mat father and teacher mother, Carrie grew up mostly in north­­east Scotland. At 17, she lost her mother to ovarian cancer, subsequently learning her family has a genetic mutation of the BRCA1 gene – "the same one as Angelina Jolie" – that is associated with increased risk of the disease.
Angelina Jolie: I had double mastectomy
After graduating from Oxford University with a first-class degree in philosophy, politics and economics, she joined the BBC as a production trainee in 1987. Then, already "obsessed by China", she was posted there in 1991 as a reporter and fell in love with a Chinese rock drummer a few years her senior, called Cheng Jin, with whom she was filming a documentary series.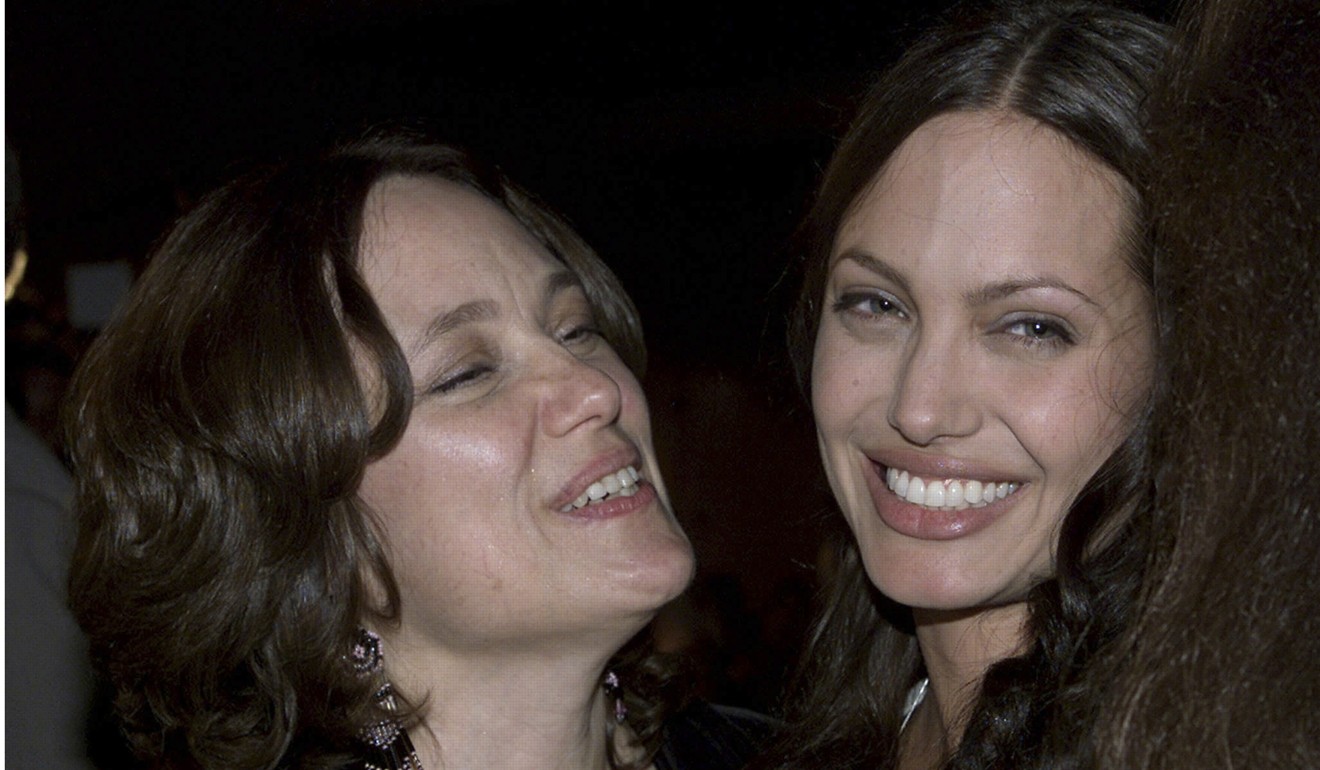 In 1995, Gracie returned to London with Jin, got married and did a night-school degree in Chinese. Less than a year later, in September 1996, their daughter, Rachel, now 21, was born. Never one to make life easy for herself, six weeks later and with her husband and newborn baby in tow, she returned to China to start working for Irish broadcaster RTE. ("If you're the BBC in China you're under a huge amount of scrutiny and it's more than full time, and I didn't want to be someone with a baby who was torn in half by work and home.")
But as 1997 approached – a big year for news in China, with the impending death of its leader Deng Xiaoping and the handover of Hong Kong – the BBC asked her to return. When she did, becoming the corporation's bureau chief in Beijing, she sometimes took Rachel on assignments, even when expecting her son, Daniel, now 19. "There was a lot of rattling around in minibuses as a heavily pregnant person with a small baby," she recalls.
How three Hong Kong working mothers achieve work-life balance as 'mumpreneurs'
It wasn't easy, but the coming years would prove harder still. At two years old, Rachel was diagnosed with leukaemia, though at first "nobody knew what it was. I was constantly going to hospital and saying, 'What's wrong with my child?', and everyone was brushing me off and saying it's just some winter virus." Eventually Rachel was medically evacuated back to London, where at Great Ormond Street Hospital she was diagnosed. Gracie still struggles to talk about it. "It was one of the hardest things in my life. It was right up there with my mum dying," she says.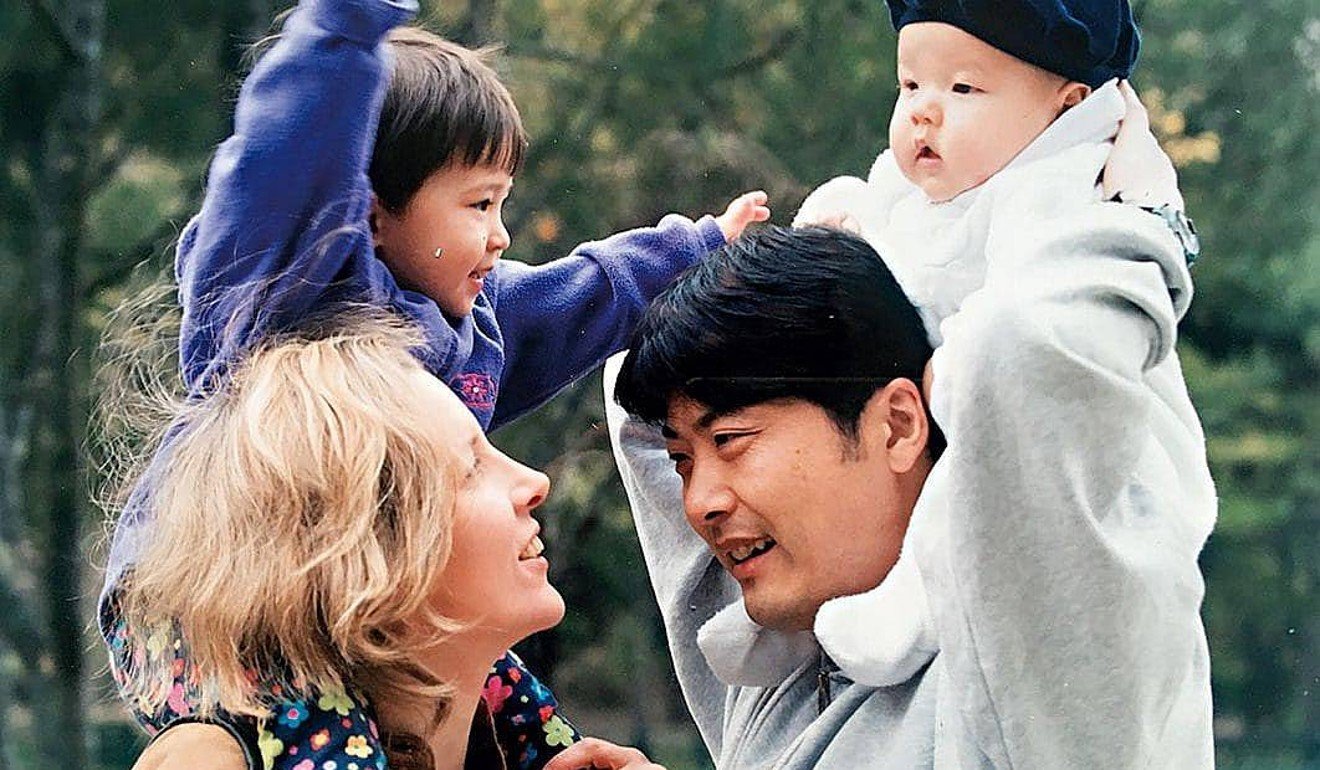 Back in Britain, and with the family reliant on her income, she had little choice but to carry on working – for the BBC World Service – during the two or three years her daughter was ill. "When we first came back we didn't even have a home, so we were camping with generous friends," she says.
Meanwhile, Jin had been largely back in China, pursuing his work in the music business and leaving Gracie to handle the bulk of the parenting alone.
By the time Rachel was five, she had finished her treat­ment, but later, in 2004, the day after Gracie's 42nd birthday – "the age my mum had died at" – the journalist was diagnosed with breast cancer, requiring six months of radiotherapy. The combined pressures of cancer and the thousands of miles often separating wife and husband proved too much and, in 2006, when the children were nine and seven, she and Jin divorced (he has since remarried).
"He'd been in China, he didn't really live here," she says. "He was always travelling back and forth and then he'd get caught up in projects and they'd take longer than expected. Time would elapse and I'd be on my knees as a single parent and get fed up. When I look back it was really tough."
Although still friends with Jin, and happy for him to stay in their home when he visited Britain after their divorce, he still "drives me crazy", she laughs.
Two big myths about breast cancer – and what Hong Kong women really need to know
Her breast cancer returned in 2011, resulting in a double mastectomy and chemotherapy. "When I went back to work [presenting the news] in 2012, it was with not very much hair," she recalls matter-of-factly.
Having been through all this, others in her position might have been tempted to settle into a quieter life, but not Gracie. The following year the BBC persuaded her to become China editor – a decision that did not come without its own anguish.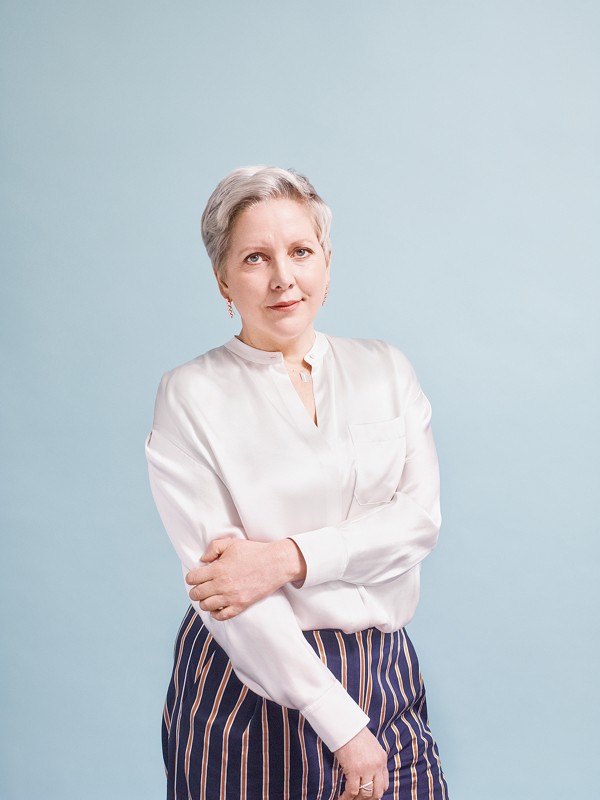 "If it had just been 100 per cent I don't want to do it and it's really bad for the kids, I would have absolutely resisted," she says. "But I'd been saying to various people in the BBC we need to improve our China coverage and we need more women on the team. Well, sometimes you have to step up and live what you've said."
Her children, then 17 and 15, assured her they would be fine. "I talked to the kids about it first and they were kind of, 'Yes!'" she recalls. "They knew I was a bit bored because I'd been reading autocues, and it wasn't work I loved or could own."
Jin, who had been saying he wanted to do more parenting, agreed to move over from China and look after them in her absence. The job would take Gracie away from her children for 200 days a year, during which time she lived alone in a flat in Beijing.
Want to work for a Chinese company? Make sure you understand this first
China was a "tough environment", she says, in which she worked "very hard alongside brave colleagues taking risks in order to tell what we see as the truth. The Chinese state and Communist Party frequently pressured us not to do it, and [I resisted], just saying to officials, 'No, I'm the BBC's China editor, not you.'"
But despite speaking to her children daily, the hardest thing was surely the distance between them. "It was tough," she says. "It's a time when a lot is going on in a teenager's life, and the person who'd been very constant in their life was 5,000 miles away and incredibly busy."
The bombshell came last July, when the BBC was forced to publish its list of names earning £150,000 and above. Only then did Gracie realise how much less she was earning than the male international editors. Jon Sopel, the BBC's North America editor, earned in the £200,000-£249,999 bracket, compared with Gracie's £135,000-a-year salary. She didn't think twice about asking her employer to tackle the discre­pancy, but never dreamt of what it would lead to. "I thought that once I'd explained to them that they were breaking the law, that that would be it, that they'd go, 'Yeah, you're right, let's sort this out now.' If you'd said at the beginning that I'd end up here I wouldn't have believed you," she says.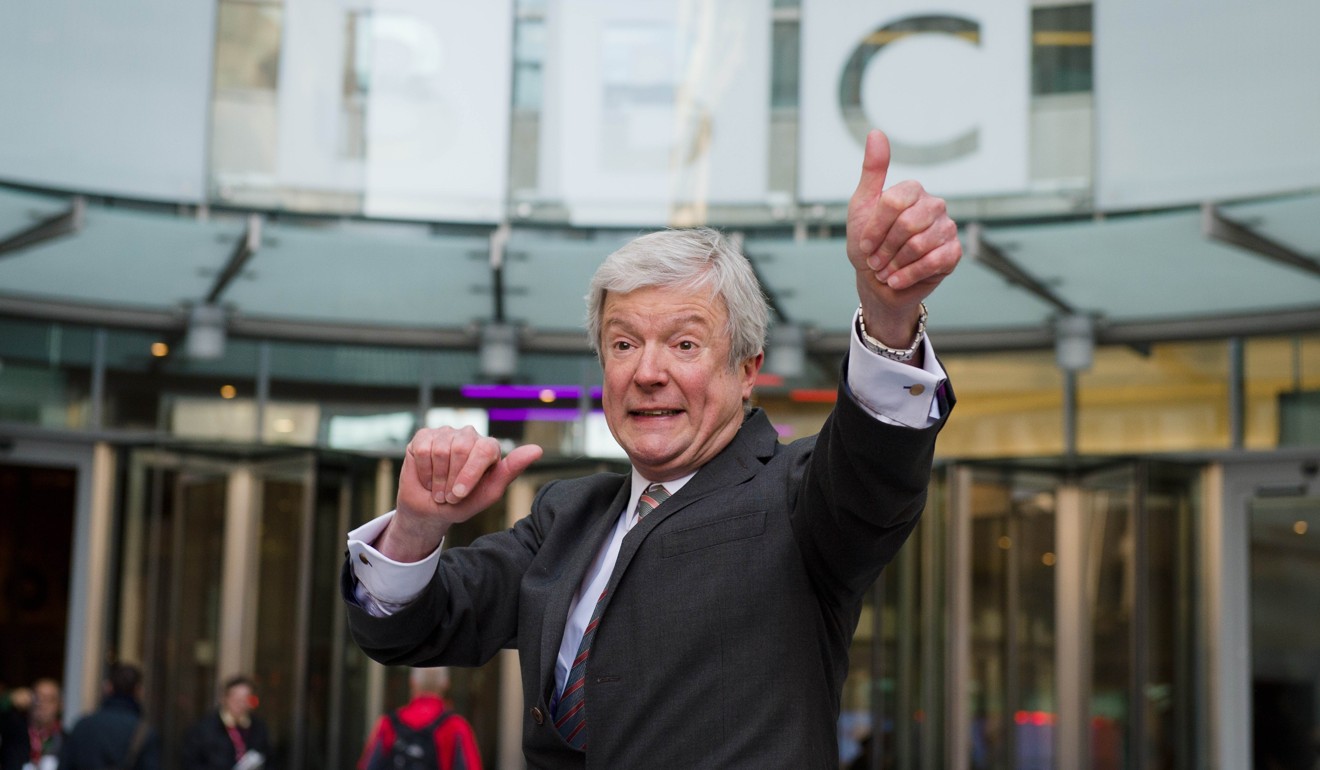 Others were equally appalled by the pay data, and a group of BBC women wrote an open letter on July 22, requesting that the question of equal pay be addressed. Then, on August 1, Gracie wrote to the BBC's director general, Tony Hall, and told him she could not continue in her job while receiving unequal pay. An informal negotiation about her salary began and in October she was offered a 33 per cent pay rise. "But it wasn't equality and had no reference to the previous three years," she says. So she launched a formal grievance, which turned out to be a gruelling procedure that left her "drained, exhausted, isolated, starting to think you're going mad and filled with self doubt".
Meanwhile, BBC women were talking openly about their pay. "Suddenly, from being in the dark you saw little cracks of light and realised there was a pattern," Gracie says. "If it had just been my case I definitely wouldn't have pushed it the way I have, but I realised it was symptomatic of the situation of many people." Yet she only decided to go public when she heard James Harding, the outgoing director of BBC News, claim in an interview in December that "we have equal pay". "I just thought, 'It's not true and we can't let things go on like this.' So it was at that point. And I was terrified."
Gender equality in Hong Kong: #MeToo, milestones, and why there's still a long way to go, in eyes of Women's Foundation CEO
Some of those who knew what she intended to do tried to persuade her not to. "A lot of BBC colleagues past and present felt the exposure would be very unpleasant and various things would be said about me," she says. "It didn't worry me too much because I thought, 'I don't have any skeletons in my cupboard.'"
Some of her friends, meanwhile, felt she should have accepted the money, if not for herself then for her children. "Some said, 'How can you deprive them of that money?'" But her children have been "great", she says. "They've been very supportive. Daniel was quite funny because he was away when my open letter came out and just before I was talking about it on FaceTime and expressing anxiety. I said, 'Life will go on whatever happens.' And Daniel said, 'Yeah, Mum, we all know this is not the biggest mountain you've climbed.'"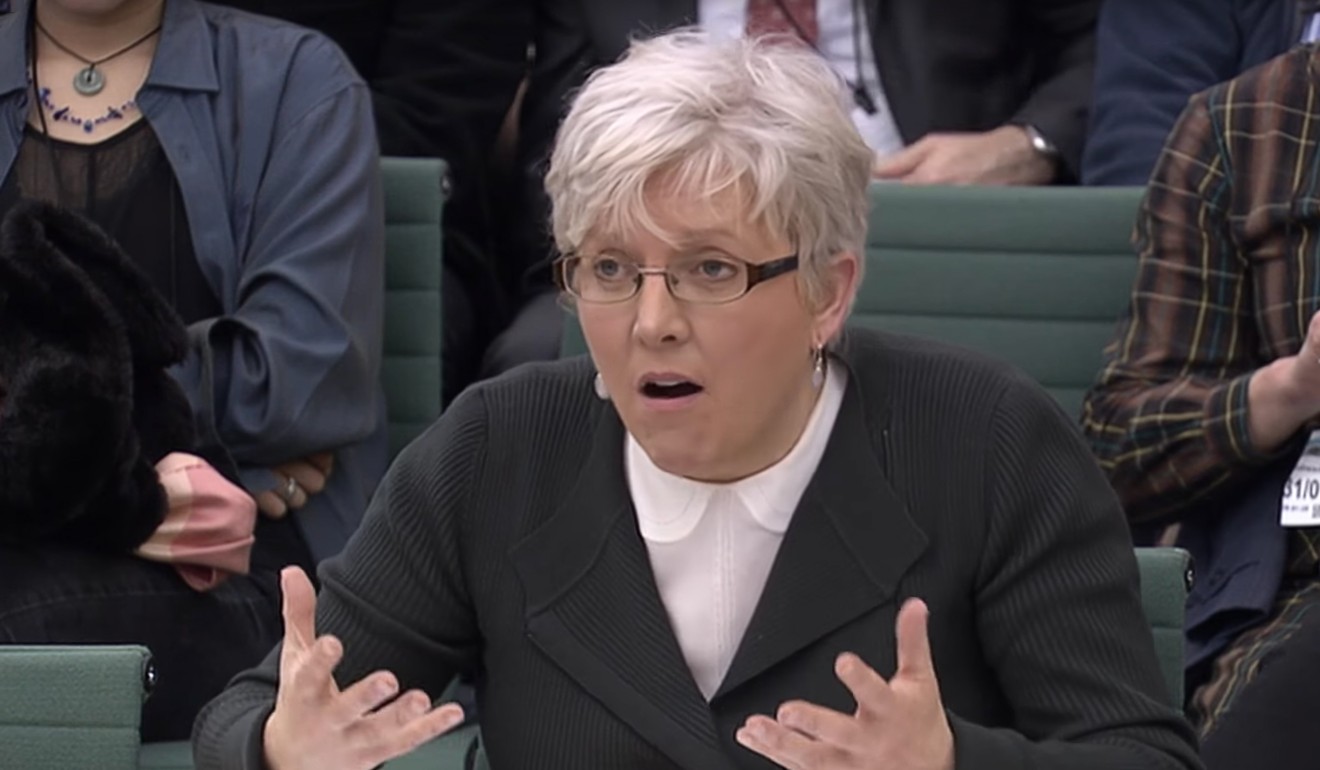 It's clear her children have been her rock throughout – indeed, they were present for some of the select committee hearing, silently cheering their mother on. Appearing in front of the House of Commons Digital, Culture, Media and Sport select committee on January 31, in more than two hours of powerful testimony she explained what had gone wrong at the BBC and why she had chosen to air her grievance. Her performance was at once assured and passionate, furious yet controlled, winning her plaudits from high-profile women.
"Meryl Streep will play #CarrieGracie in the film #W1A," tweeted Sky News anchor Sarah-Jane Mee. Harriet Harman MP praised her "heartfelt, compelling words", adding, "Thank you, Carrie for speaking so clearly about pay injustice. Will spur change not just @BBC but for all women at work."

BBC women Naga Munchetty, Kate Silverton, Kate Adie and Mariella Frostrup were waiting outside Portcullis House, in London's Westminster, in support of their colleague – it was then that they presented her with the necklace, as a token of their admiration.
Perhaps the most shocking revelation to emerge from the hearing was the BBC's justification for Gracie's lower pay during her first three years in the China editor role. "They told me that I had been in development." This, despite her decades of journalistic experience.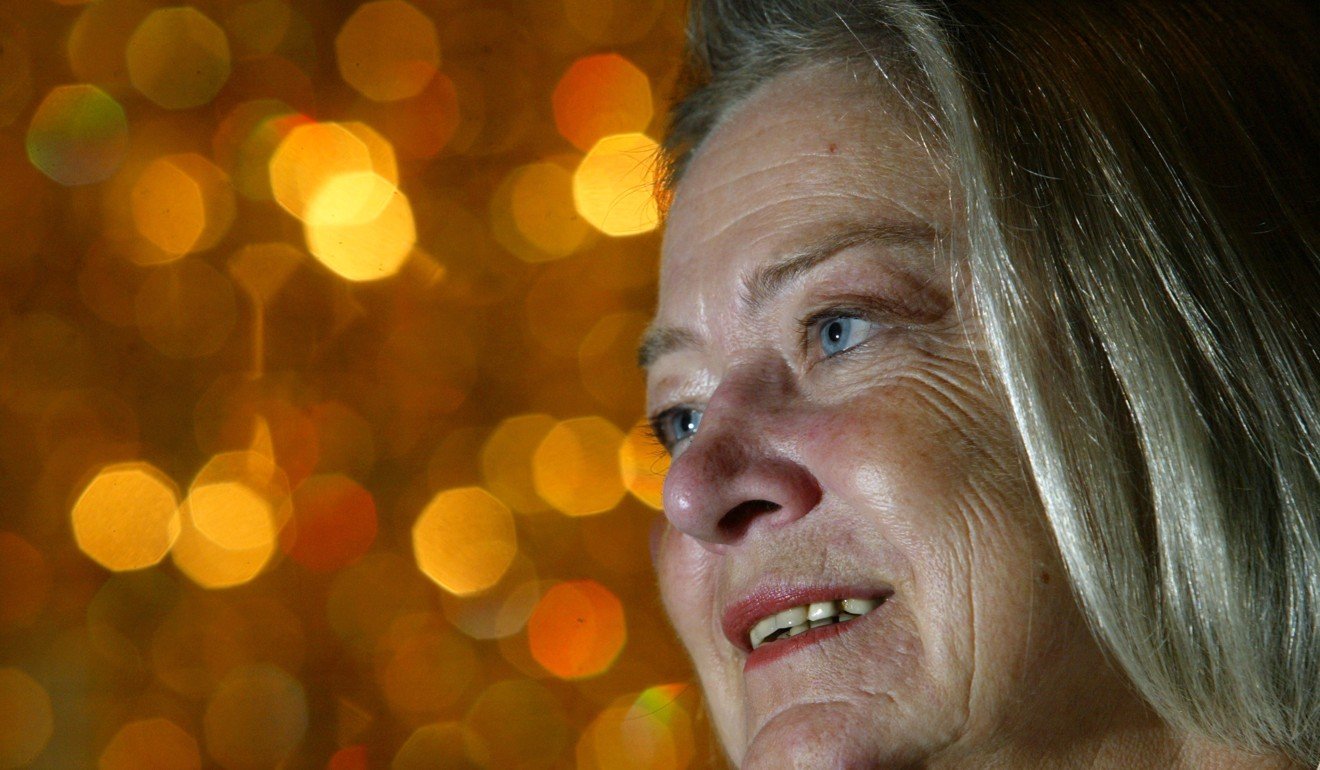 Gracie is now adjusting to life back at Broadcasting House, the BBC's headquarters in London, where she's been working across radio and television programmes since her return from Beijing, presenting the Today programme on Radio 4 in her first week back.
It must have been strange walking back into the building, knowing everyone who set eyes on her would have an opinion? "I think it will normalise and it may just have been me feeling a bit anxious about it, but [walking back in there] felt like being a magnet that either attracts or repels – but actually mostly attracts." Some have approached her in lifts and corridors to express their support and gratitude.
Looking back now, Gracie has few regrets, and remains secure in the knowledge she has done the right thing.
"It has felt like a frightening journey but it was an unavoid­able one," she shrugs.
How does Hong Kong compare with Europe when it comes to women-friendly workplaces?
Speaking in the lead-up to International Women's Day (March 8), I wonder what broader lessons she has drawn from her experience.
"To get support and to trust other women. That's very empowering for everyone. And to try not to let the negativity go inwards. There have been so many times when I've been paralysed by doubt, low self-esteem or lack of confidence. If you can turn it into useful anger that you then harness to some positive action, that is powerful. Each and every one of the BBC women from last summer, we could have sat on our own being angry and bitter and getting no further. Instead we built a movement and started to make important change, and that feels great for all of us."
So what are her future plans? Will she stay at the BBC and keep fighting for change from within?
"Definitely," she replies, without missing a beat. "We have a long climb ahead. We've just barely begun."
Telegraph Media Group Limited 2018