Dam Vu cannot stop smiling. In a quiet backstreet of Binh An, one of Ho Chi Minh City's more affluent neighbourhoods, the architect is giving me a tour of the whimsical kindergarten his firm has just completed. With its bold, orange-and-yellow colour scheme and quirky design, Chuon Chuon Kim 2 Kindergarten has been created with the happiness of its young users in mind.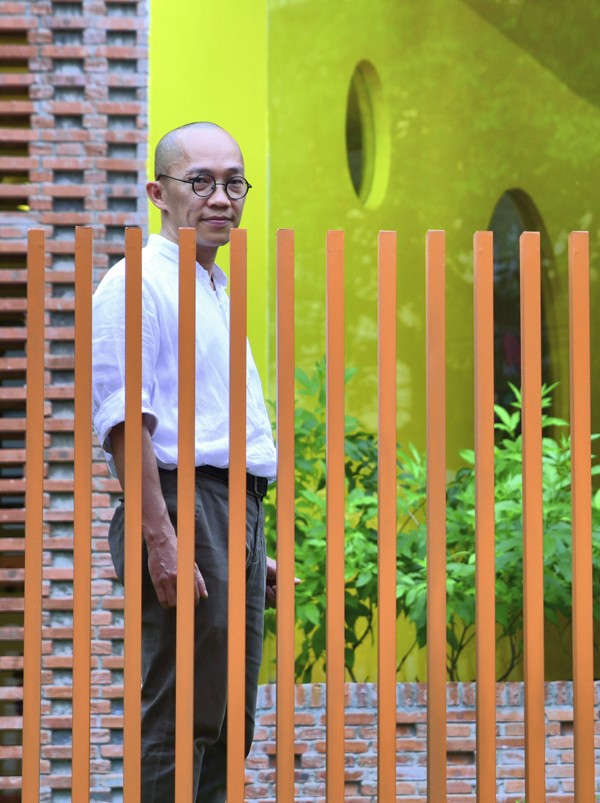 Leaning on a spiral staircase that leads to a third-floor ceiling that is punctured by small holes to give the appear­ance of a starry night sky, 39-year-old Vu explains why he is beaming.
"We wanted to design a space that is fun, adventur­ous, somewhere children will just love to be," he says. "I think we have done that well. I love being in here myself. It makes me feel young again."
Look to natural habitat and not monetary value, prize-winning Hong Kong architects say
There is, indeed, an energy to the kindergarten. Whether peeking through its porthole-style windows, wandering down its bright, curved hallways or exploring its many concealed nooks, I can't help thinking how much I would have relished such a place as a curious child. As late, great architect Zaha Hadid once said, "I don't think that architecture is only about shelter, is only about a very simple enclosure. It should be able to excite you, to calm you, to make you think."
Judging by the giggles of the students running around us, Vu has achieved just that.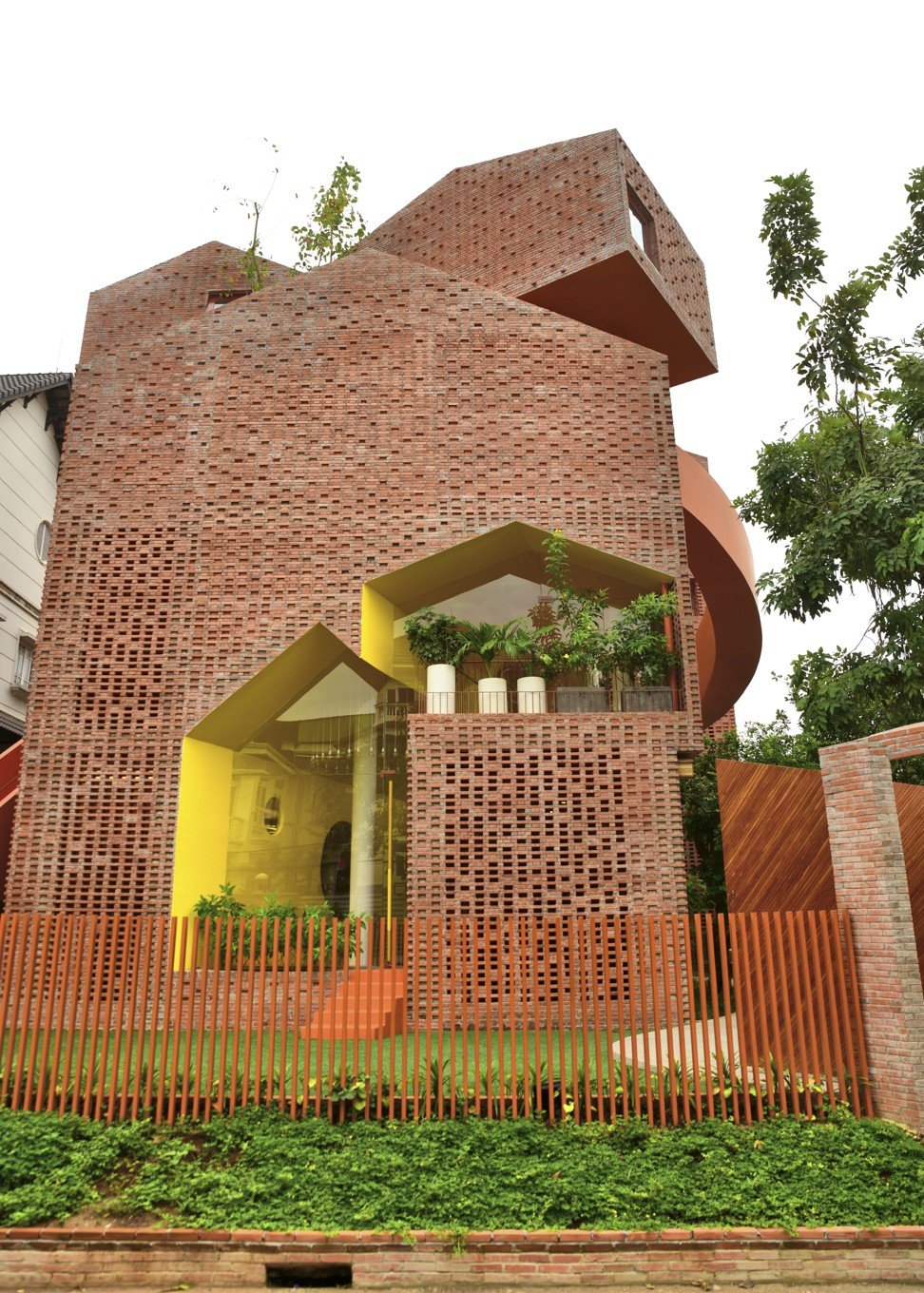 Vu's company, Kientruc O, is one of a group of forward-thinking architecture firms helping to change the look of Vietnam's largest metropolis. Ho Chi Minh City does have wonderful older structures – there are graceful French buildings dating to the colonial era, ornate Chinese temples and pagodas, and hyper-modern skyscrapers – but, for the most part, it is an unattractive metropolis blighted by narrow, characterless concrete homes. Known as tube houses, these multi-storey residences are typically wedged tightly together and often have no side windows. Some can be as narrow as two metres, but they are very deep, regularly extending back more than 25 metres.
What Shanghai can teach Hong Kong about conserving buildings of historical value
Tube houses became popular in Vietnam in the early 20th century, partly because they were easy to construct and partly as a means of minimising housing tax, which was calculated based on the width of a building's facade. These days, tube houses operate variously as homes, shops or hotels, and their flawed designs greatly limit natural light and ventilation. Little thought, Vu says, was ever given to the functionality of tube houses or the neighbourhoods they dominate, let alone to aesthetics.
But, in recent years, Ho Chi Minh City's architects have begun to weave their magic, adding much needed design flourishes to the urban confusion. Private ownership of land has been encouraged by Vietnam's communist government over the past decade, paving the way for the creation of unique homes.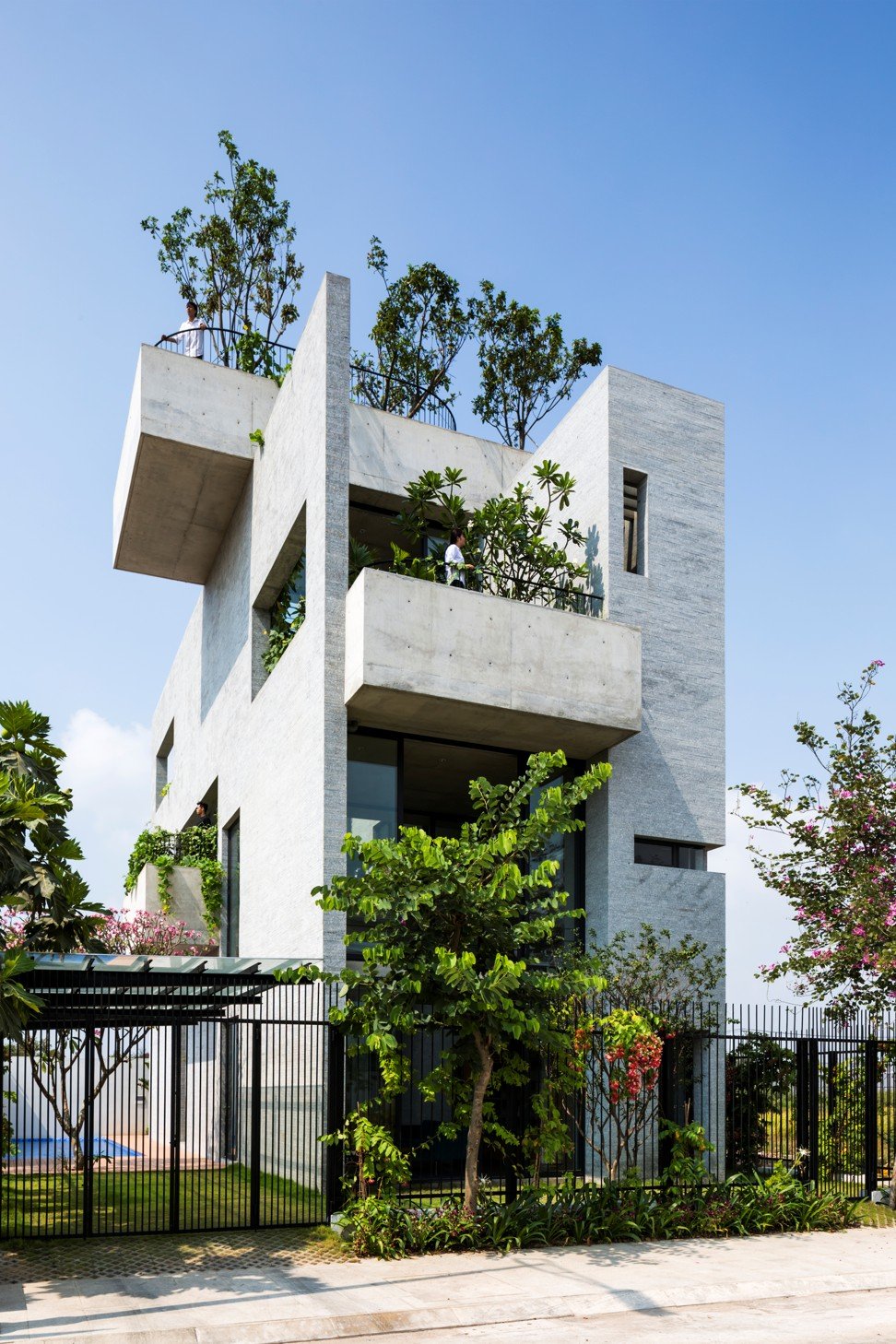 One innovative residence earned a prestigious prize at November's World Architecture Festival in Berlin, Germany. Ho Chi Minh City firm Vo Trong Nghia Architects (VTNA) excelled at the international gathering, winning two awards (one in the House – Completed Buildings category, and the other in Office – Future Projects). The firm, which is headed by 41-year-old architect Vo Trong Nghia, was also highly commended in the Education – Future Projects category.
I don't think that architecture is only about shelter, is only about a very simple enclosure. It should be able to excite you, to calm you, to make you think
It was the House – Completed Buildings prize that garnered most attention, with architecture magazines and websites across the globe running photo spreads of VTNA's winning Binh House. Built for a family spanning three generations, the residence integrates lush greenery into a modernist design. Gardens take pride of place on each of its four levels, with a soaring, plant-filled atrium at the building's core. Glass sliding doors flank each of the gardens.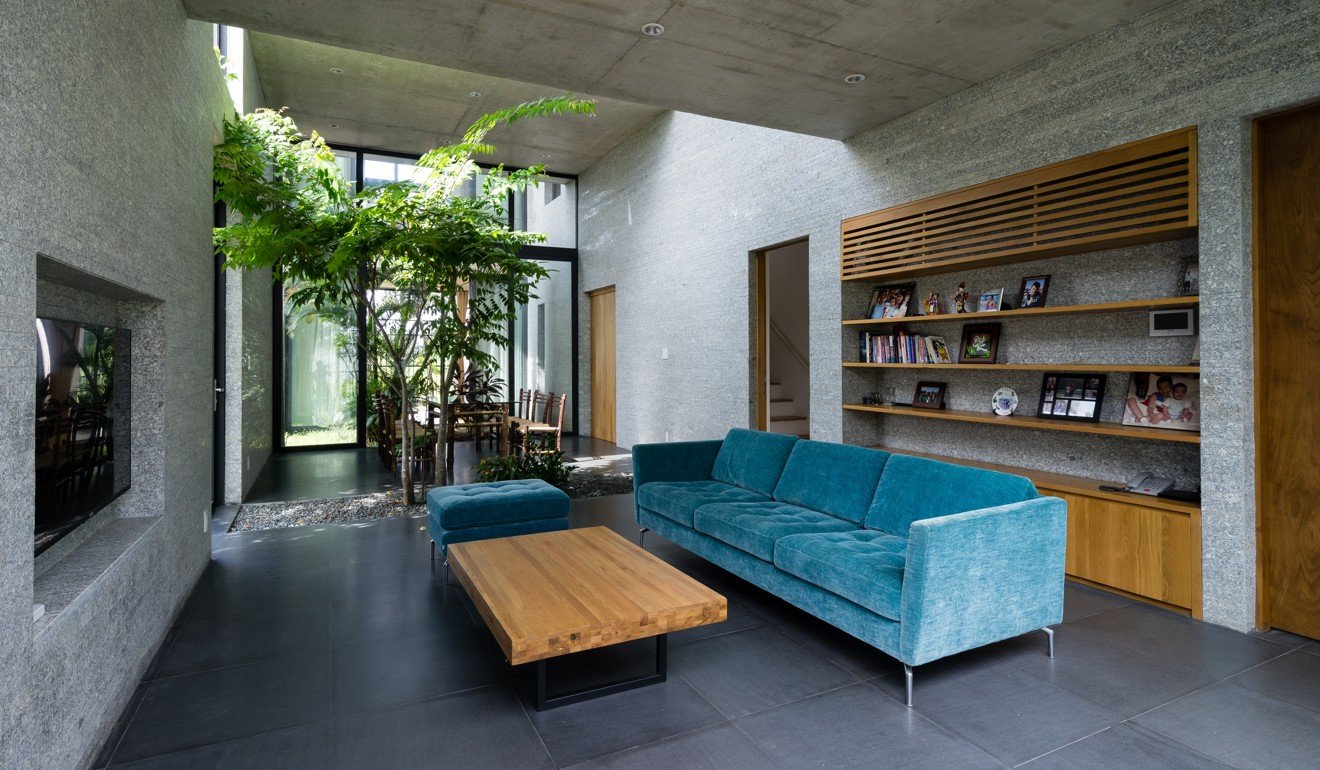 "This strategy not only improves the microclimate by using natural ventilation and daylight in every room, but the alternately stacking openings also increase visibility and interaction between the family members," says VTNA architect Inudoh Nobuhiro.
Sustainable homes see rising demand in region; Hong Kong a laggard
This microclimate, combined with shade provided by the rooftop garden, as well as the use of sustain­able materials such as natural stone and wood, mean the home's residents had no need of air conditioning.
Binh House is part of VTNA's ambitious "House for Trees" design series, which includes more than a dozen homes. Inudoh says the project aims to provide green spaces within high-density neighbourhoods by designing homes around nature, rather than in place of nature. Each house serves as a "small park", and this greening has been crucial in addressing rapid urbanisation, which, Inudoh says, had left "only 0.25 per cent of the entire city covered with greenery".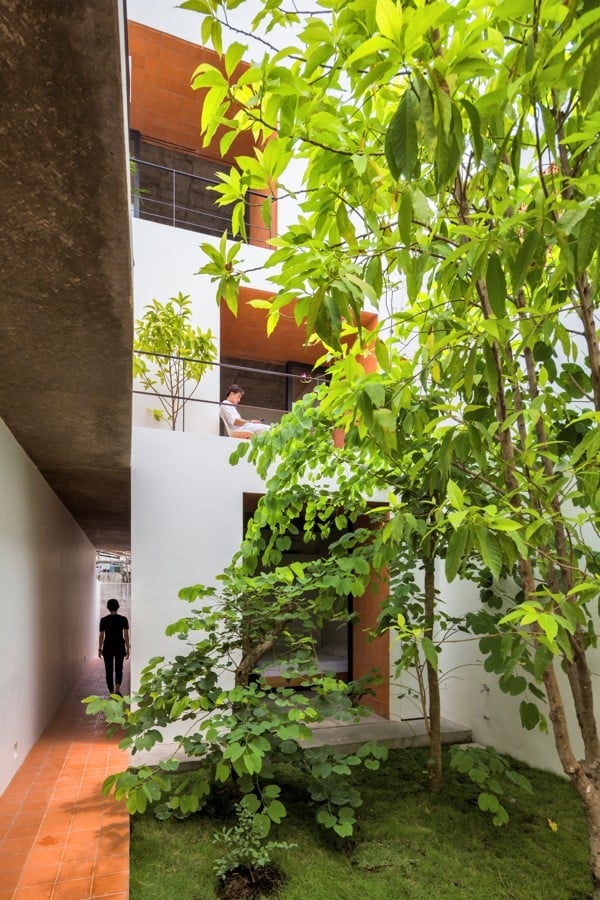 "Cities in Vietnam have diverged far from their origins as sprawling tropical forests," the architect says. "New genera­tions in these urban areas are losing their connection with nature. 'House for Trees' is an effort to change this situation. These homes also reduce energy consumption and CO2 [carbon dioxide] emission."
Inudoh concedes that the project will have small direct impact on the city, but he insists that its indirect impact could be huge, believing it could help change authorities' approach to urban planning. The significance of such buildings also extends beyond their eco-friendly status. With their modern, minimalist aesthetic, they contrast sharply with the sometimes dreary cityscape.
Hong Kong needs green buildings to spruce up the environment
A desire to expand the architectural variety of the city also drives Kientruc O, which is making its mark by enlivening old structures. Chuon Chuon Kim 2 Kindergarten was a decaying mansion. Meanwhile, an ugly town house in District 1 of Ho Chi Minh City became Chuon Chuon Kim 1 Kindergarten, a labyrinthine structure decorated in distinct white and gold. The flowing sequence of rooms in each kindergarten encourages students to explore, fostering their sense of adventure, Vu says.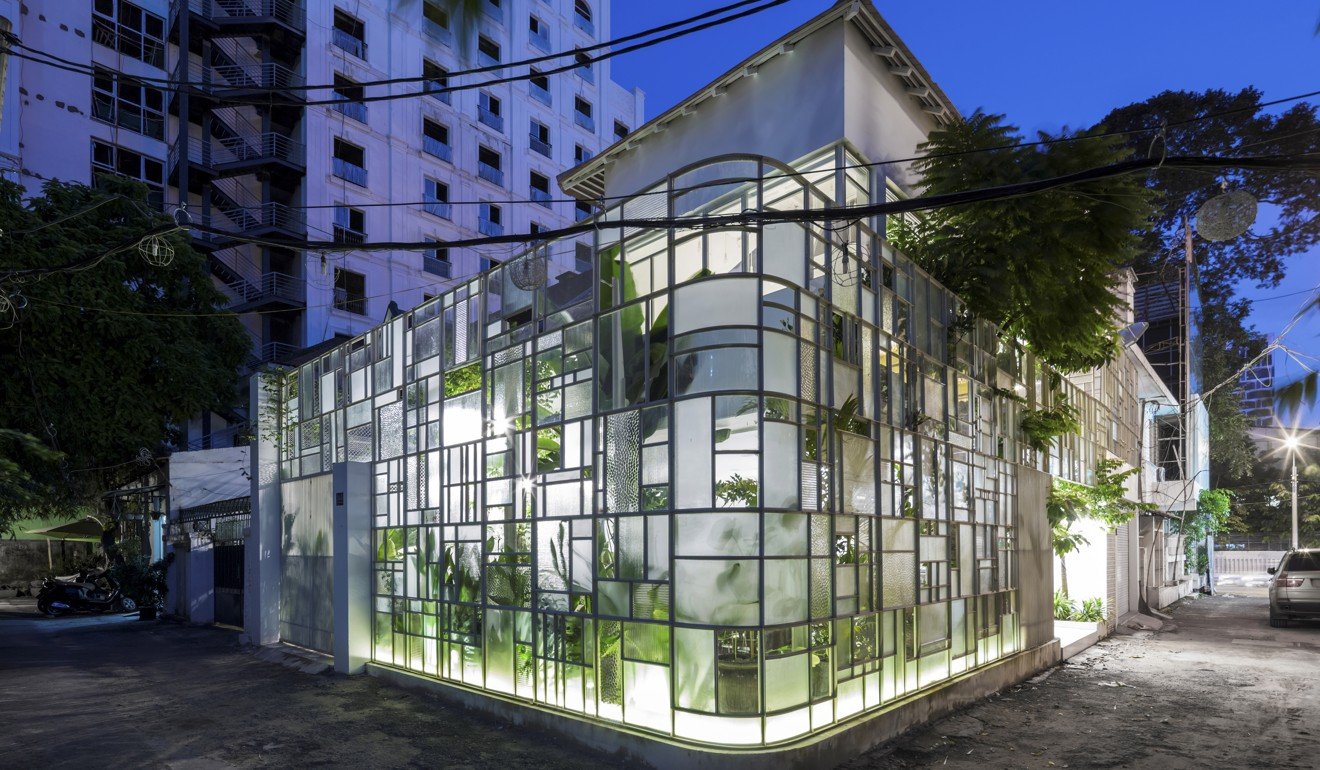 Yet it is T House, Kientruc O's renovation of a seen-better-days home in District 1, that is the company's most renowned project. The firm was tasked with designing a restaurant in what was a dark, boxy home squeezed into a narrow alleyway. "Claustrophobic" is the best way to describe the original building, says T House's owner, Thanh Nguyen, while showing me around the bright and airy eatery.
Cities in Vietnam have diverged far from their origins as sprawling tropical forests. New genera­tions in these urban areas are losing their connection with nature
So much light pours through the towering glass walls that flank the main dining room that I consider slipping on my sunglasses. The stark, white, minimalist interior magnifies every ray of light.
"Eyes are the window to the soul and, in this house, windows are the soul of the place," Vu says, explaining how he wanted the restaurant to be strongly connected by line of sight to its neighbourhood, rather than hidden away.
And rather than creating something akin to a greenhouse, clever use of glass provides decoration and a degree of privacy. Beyond the dining room, the restaurant's lush garden is surrounded by glass walls made up of dozens of different-sized panels that are either translucent or glazed. In the evening, this creates a spectacular effect, and the surrounding alley is pierced by shards of light that vary in colour and intensity. Vu says the design is as pleasing for the restaurant's neighbours as it is for customers.
Why Vietnam is irresistible as a holiday destination
Playful use of light is also a feature of homes being built by Sanuki Daisuke Architects. During daylight hours, a slatted roof means striped shadows decorate the top floor of co-project Anh House, a modern homage to tube homes. Despite being just four metres wide, generous voids in each of its ceilings allow light to cascade downward and bounce off white walls.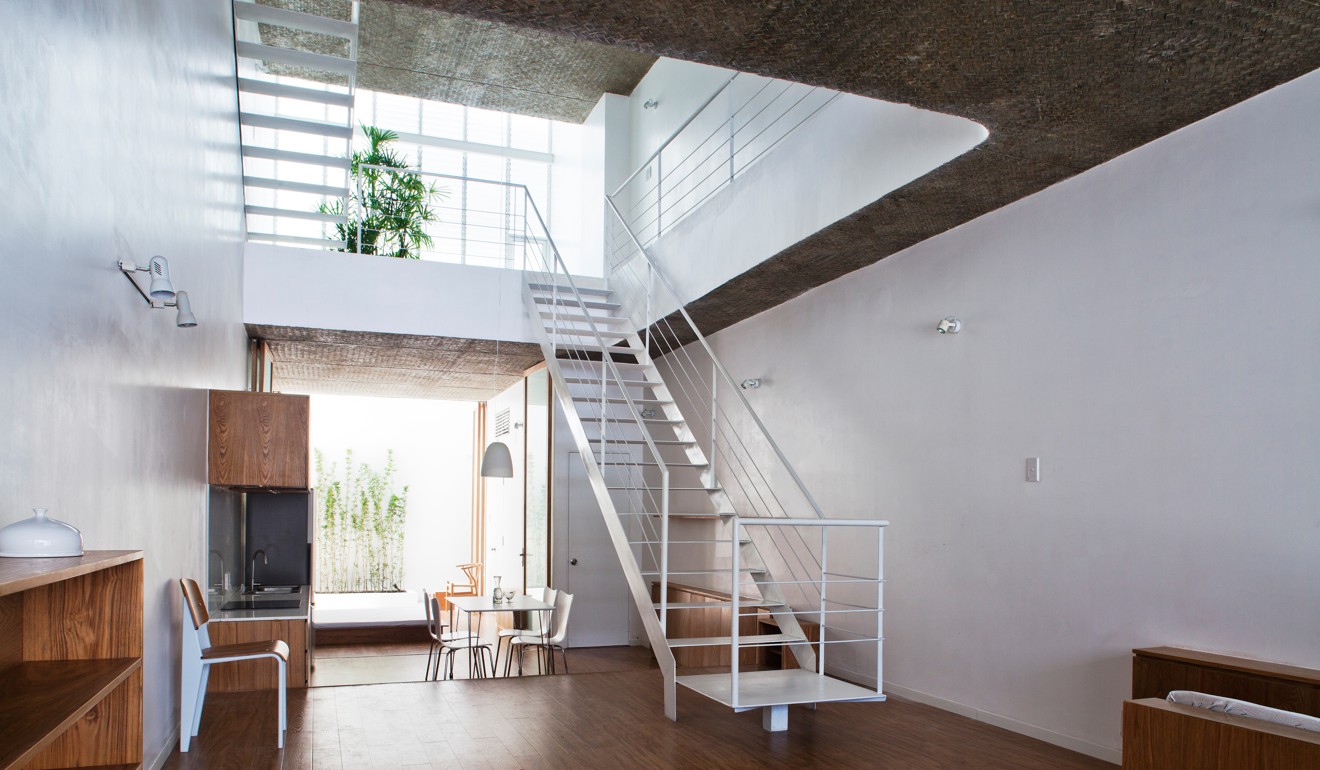 Light wells, exposed staircasesand movable wall partitions provide good ventilation in the firm's residential projects, and company director Sanuki Daisuke, a 42-year-old Japanese architect who moved to Ho Chi Minh City in 2009, says such design elements avoid the dark, stuffy atmosphere associated with traditional tube houses.
My night in a tube home, low-cost housing concept for Hong Kong
The city's architectural revolution extends to commercial projects. OUT-2 Design operates in this field, with a focus on energy efficiency and sustainability. Its clients include RMIT University Vietnam, International School Ho Chi Minh City and global consumer goods company Unilever.
The Vietnamese headquarters that the company designed for Unilever was named Best Office Interior Design, Asia-Pacific Region at the 2013 International Property Awards. OUT-2 Design's managing director, 51-year-old Australian architect Andrew Currie, says the building "pioneered many firsts for workplace environments in Vietnam".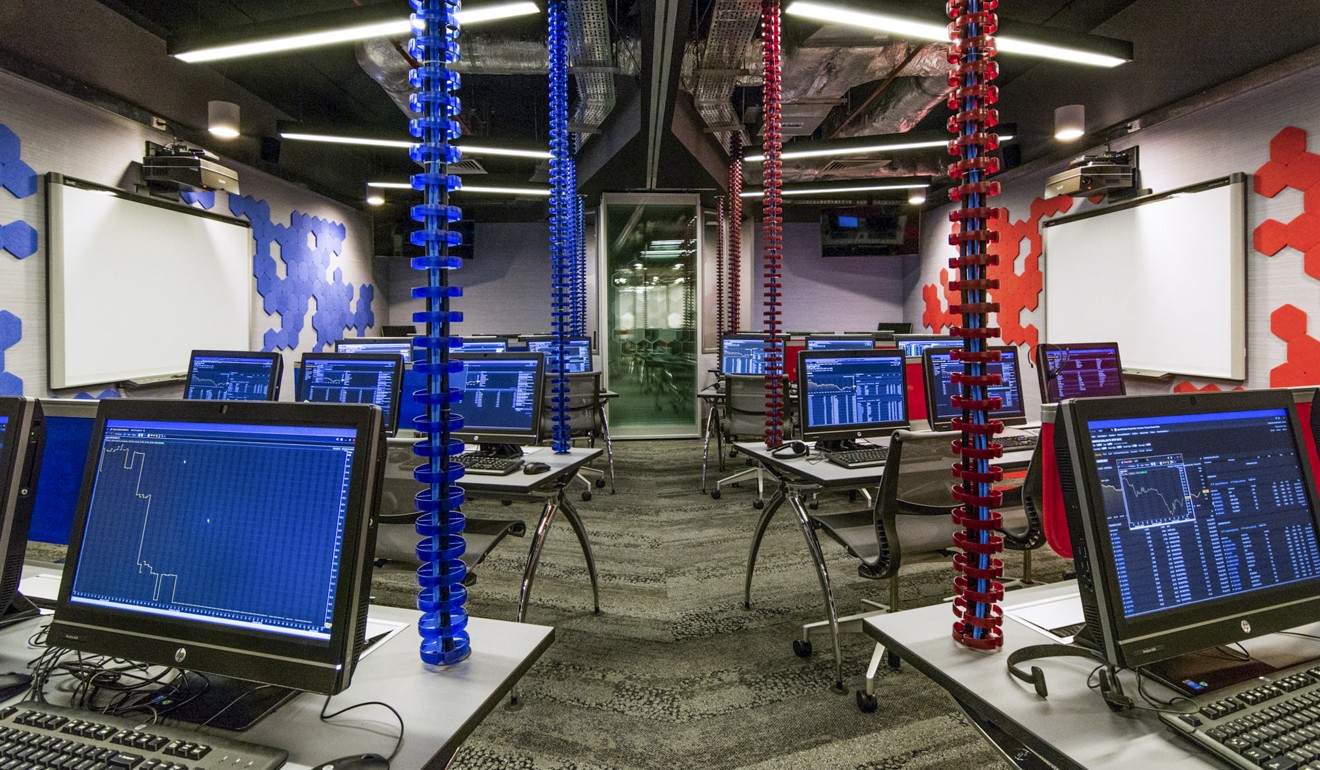 Currie, who established OUT-2 Design in 2003, says the office was the first commercial building in Vietnam to be designed and constructed to an international environmental certification standard (in this case, Australia's Green Star rating).
Hong Kong needs more public open space, for people's physical and mental well-being
The office gives staff a rare level of flex­ibility with 9,000 square metres of open-plan workspace spread across three floors, vertically connected by five distinct atriums. Staff have access to more than 40 collab­orative spaces, a wellness centre, a central canteen and cafes on each floor.
Currie says the building also boasts passive solar shading, internal lighting that responds to outdoor conditions and the filtering of all outdoor air, helping it earn multiple awards for energy efficiency and sustainable perfor­mance. Such concepts, he adds, are often neglected by developers in Ho Chi Minh City.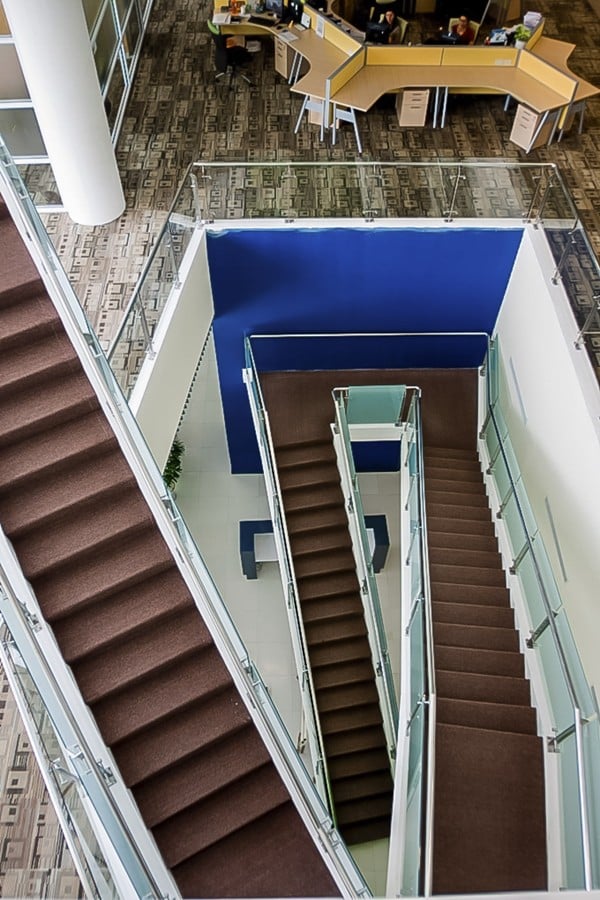 Meanwhile, buildings with heri­tage value have been torn down and replaced indiscriminately all over town. Currie says he is alarmed by the "poor quality of design and lack of discourse on development across the city".
Saigon River views in demand as developers bank on luxury blocks in prime Ho Chi Minh City
His concerns are echoed by Dan Levin, director of Southeast Asia for B+H Architects, a major international firm with a large branch office in Ho Chi Minh City. Levin says that while the city is benefiting from new infrastructure, world-class commercial projects and the arrival of inter­national brands, it needs to aim for the "healthy mix between old and new" found in places such as Paris, Berlin and Rome.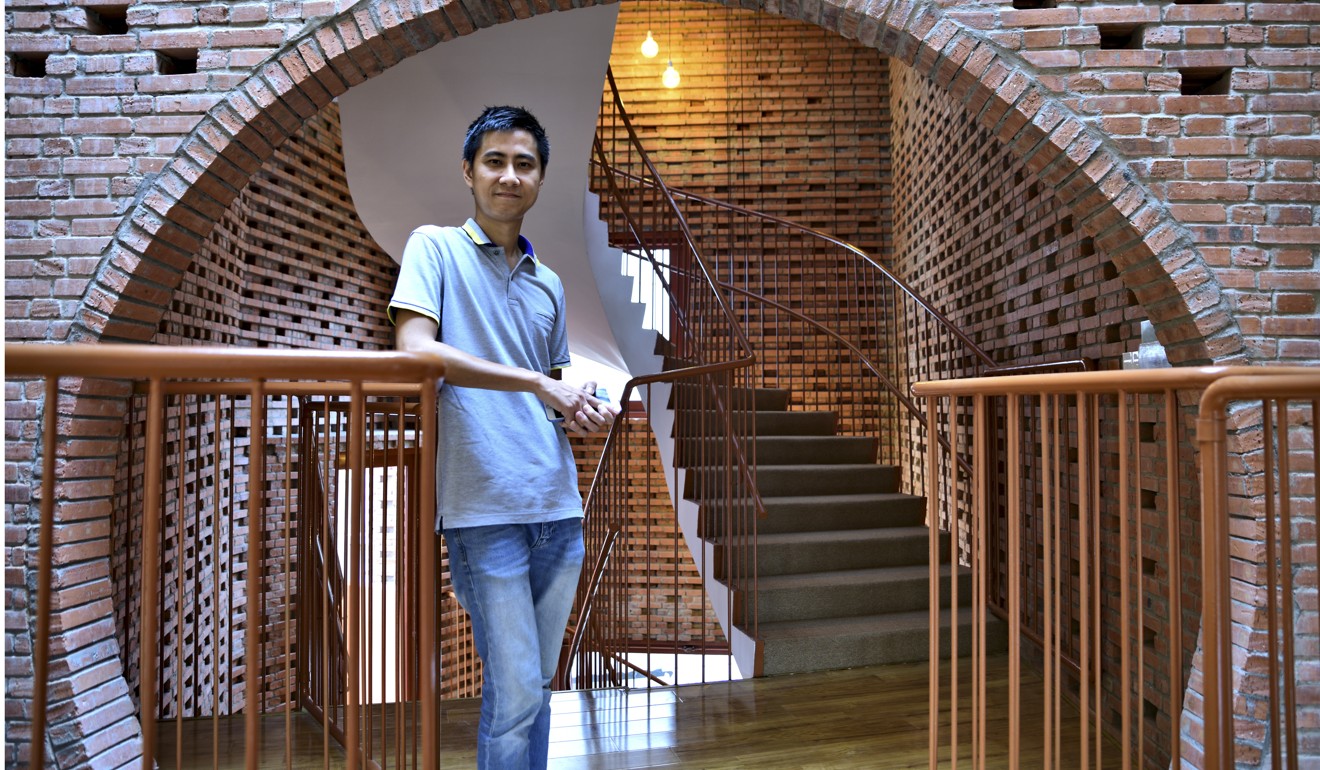 "The old heritage and historic architecture and urban fabrics must be respected," Levin says. "Ho Chi Minh City is too quick to erase its unique historic landmarks and assets to make room for affordable residential and commercial projects, lacking architectural aesthetic."
The only way is not up, says Hong Kong architect who thinks city should rethink its vertical growth
This synthesis of old and new is what Chuon Chuon Kim 2 Kindergarten's owner, Long Huynh, finds most charming about his new school. Rubbing his hand along an exposed brick wall in its lobby, he says he loves the fact that the old mansion has been given a new life, and is now filled with the excited squeals of children.
"It's nice we could reuse an old building, a building with its own history," Huynh says. "I like the idea this place didn't disappear, that we saved it, made it something special. Now it's a fun place for our new generation. Ho Chi Minh City needs more projects like this one – that will help make the city even better."
Listening intently to his client, Vu is still smiling.