Four years after the loss of flight MH370, the hopes of the families of the 239 mostly Chinese people aboard the Malaysia Airlines Boeing 777 are focused anew on an underwater search for the wreck. In a surprising turn of events, in January, a private American underwater surveying company – Ocean Infinity – embarked on a fresh search, at the same time taking on the operation's huge financial risk.
"The whole world, including the next of kin, have [new] hope to find the plane for closure," Malaysian civil aviation chief Azharuddin Abdul Rahman said this month, speaking before the families, who had gathered in a mall outside Kuala Lumpur to commemorate the anniversary of the disappearance.
Malaysia Airlines flight 370 search: why give up hope when there was none?
The official search had been called off in January 2017. Led by the Australian Transport Safety Bureau (ATSB) and conducted over 1,046 days in the east of the southern Indian Ocean, it had mapped 710,000 sq km of ocean floor (equating to almost 10,000 times the area of Hong Kong Island), 120,000 sq km of which was scanned in high resolution, thus eliminating it "with a high degree of confidence", according to the final ATSB report.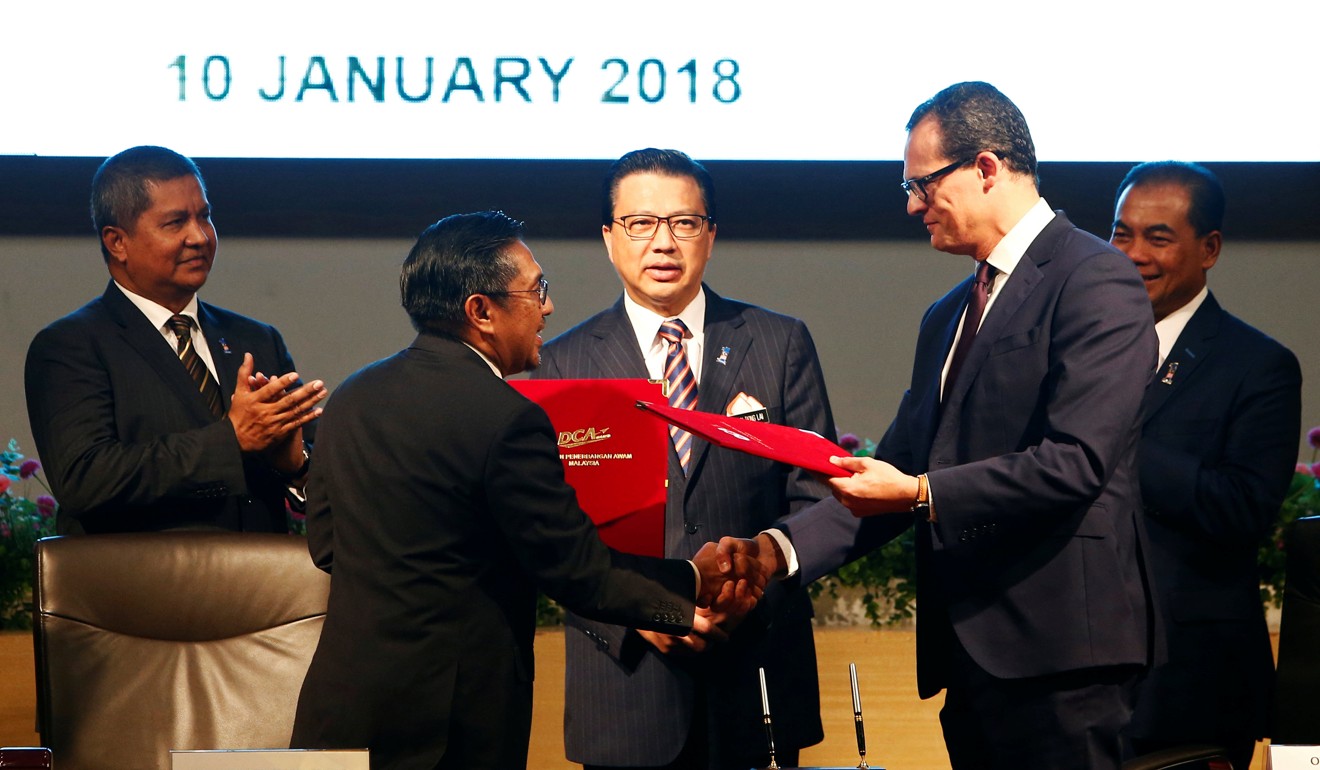 In other words, after three years of intensive searching, at a cost of A$200 million (HK$1.2 billion), the main conclusion was that the plane is probably not in that tiny fraction of ocean. The report mentioned, incidentally, that four shipwrecks had been identified in the area searched. The investigators also indicated that, according to the report, the "understanding of where MH370 may be located is better now than it has ever been".
[There is] a realistic prospect of finding the plane. We are ultimately providing a service to the government of Malaysia
Drawing on new analysis and French satellite images from March 23, 2014, the ATSB report identified an area of "less than 25,000 sq km that has the highest likelihood of containing MH370". This sounded promising to the victims' families, and they called for the search to be resumed.
The new calculations are based on the same mathe­matical extrapolations – drawn from the passive signals emitted by the aircraft that were picked up at the time by the British Inmarsat satellite communications company (the so-called handshake pings) – that had defined the first search area, but have been enriched with drift analysis of debris found several years later.
Malaysia approves new search for missing flight 370
After the first confirmed piece of debris, a flaperon, was found on Reunion Island, in July 2015, at least three serious studies were produced, by separate scientific institutions, that pointed to a possible crash site thousands of miles from the location suggested by the Inmarsat pings. Most people who have searched for aircraft wrecks at sea, however, have concluded that such drift studies are all but worthless.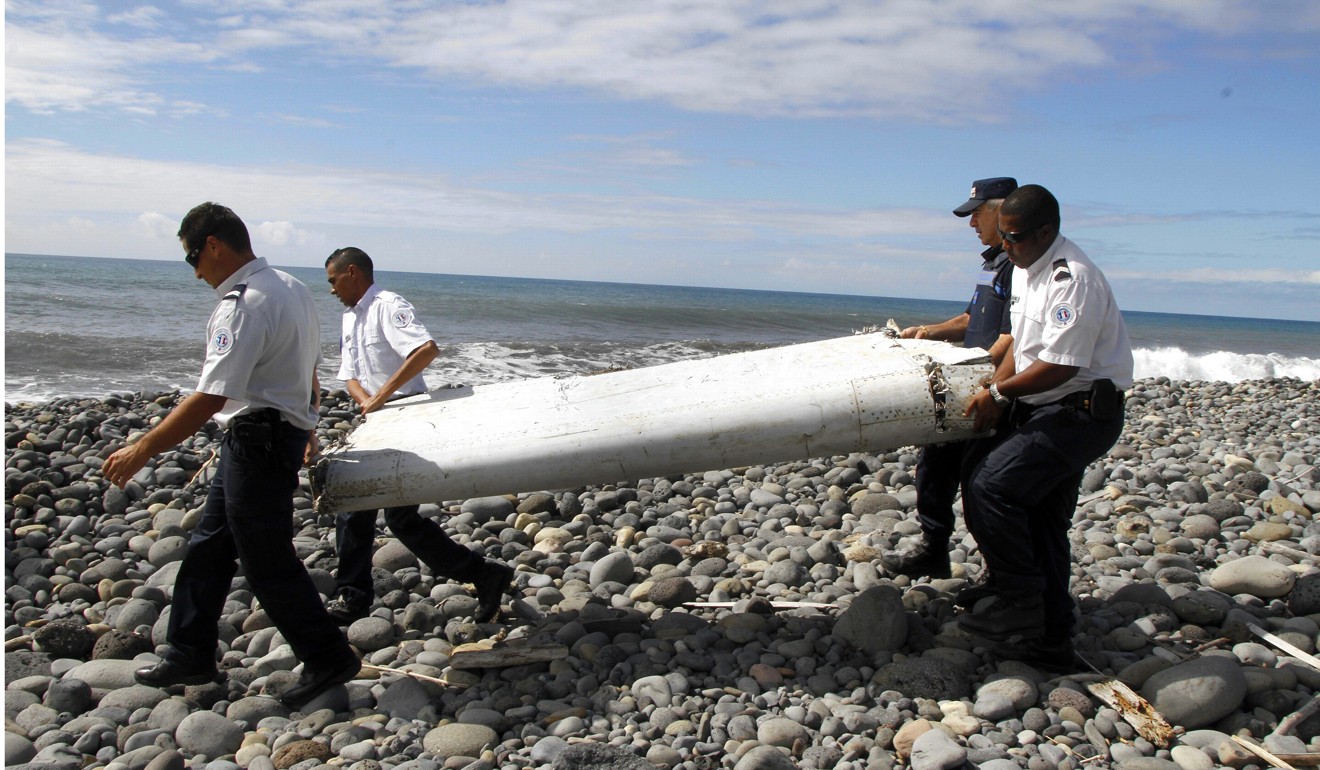 "In the case of AF447 [the Air France flight between Rio de Janeiro and Paris that crashed in the Atlantic on June 1, 2009, with 228 people on board], these studies proved so wrong that they possibly delayed our finding of the plane by as much as a year," said Jean-Paul Troadec, president of the Bureau d'Enquêtes et d'Analyses pour la Sécurité de l'Aviation Civile (BEA), the French crash investigation bureau.
As for the 2014 satellite images, they show large, unidentifiable pieces of debris and did not arouse much interest at the time.
There is little else to support the hypothesis of a crash in this part of the ocean – no confirmed debris or bodies, no radar images corroborating a Boeing 777 flying in the area, no visual testimony from the crew of any of the ships in the vicinity – but still it is here, at the crossroads of the 35th parallel south and the 93rd meridian east, about 3,000km off the Australian coast, that renewed hope and attention have now been focused.
Malaysia signs US$50 million deal with exploration firm to find missing MH370, but will only pay up if aircraft is found
The announcement that a private Texan company equipped with state-of-the-art technology was prepared to explore this area, and at its own expense – under a no find, no fee deal – seemed providential. "I [...] sincerely hope that we will be able to play a part in providing some answers to the many people affected by this tragedy," said Oliver Plunkett, the British chief executive of Ocean Infinity, in January.
In an interview with The Australian newspaper, he said there was "a realistic prospect of finding the plane", adding, "We are ultimately providing a service to the government of Malaysia." Such philanthropy naturally sparked a new wave of international enthusiasm for the baffling story of MH370.
Malaysia says search for MH370 plane to end in June as relatives of the missing remember
According to the contract, signed on January 10 with the Malaysian government, Ocean Infinity will receive between US$20 million and US$70 million if it finds the plane "in less than 90 days". The amount will be proportional to the time spent searching and the extent of the area explored.
On March 3, however, Malaysian civil aviation chief Azharuddin announced that the deadline would be extended until mid-June. He explained that this was to factor in, among other variables, days of bad weather and necessary operational shifts. Confusingly, when Ocean Infinity replied to a query on March 6, a company official stated, "We have committed to a 90-day search and as such expect to finish around mid-April. It is important to note that we said that we would cover 25,000 sq km and are already at 23,000 sq km, so we will end up having searched a far greater area than expected over the 90 days."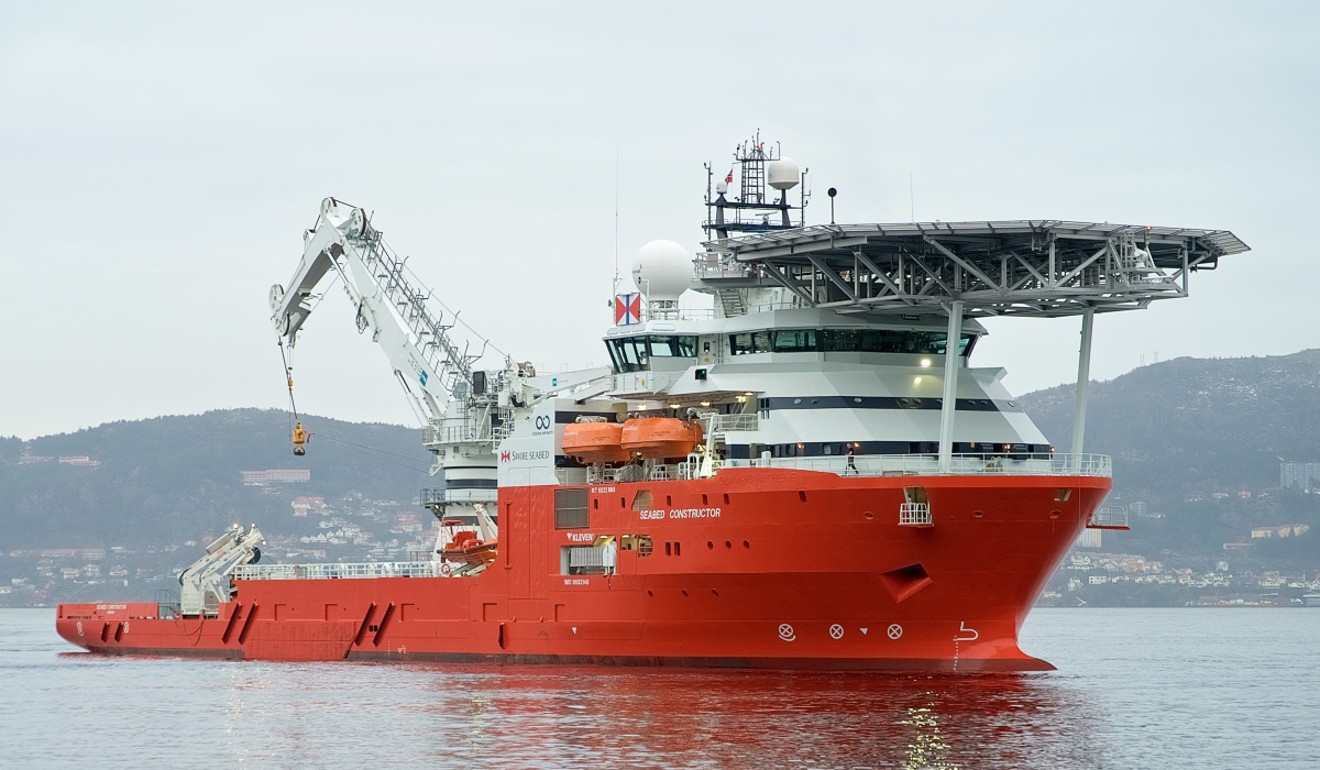 In the niche world of underwater exploration, few had heard of Ocean Infinity before the January contract was signed. According to The Australian, the company was registered only in July 2017, in Texas. The "90+ years of expertise and knowledge in offshore survey operations using autonomous vehicles" it boasts of on its website are apparently based on the accumulated length of career of each of its main employees, including the 20 years that Plunkett has spent as a tax specialist and in various management roles.
A newcomer it may be, but Ocean Infinity has nevertheless shown it means business. Chartering Seabed Constructor (2012), the newest ship in the fleet of Norwegian company Swire Seabed, is a serious statement of intent, especially given it has done so on a six-year lease. (Swire Seabed is a fully own­ed subsidiary of Swire Pacific Offshore, based in Singapore, which is itself a wholly owned subsidiary of Swire Pacific, one of Hong Kong's leading publicly quoted companies.)
Of a complexity inconceivable only a few years ago, the ship and its satellite vehicles can scan the equivalent of 140,000 football fields (1,000 sq km) in just 24 hours. Such scrutiny has been hitherto impossible
The 115-metre vessel has a crane able to hoist 250 tonnes from a depth of 4,000 metres, as well as two underwater remotely operated vehicles (ROVs). Furnished with a heli­copter pad, the ship has been further equipped with six (and possibly nine) Hugin 6000 autonomous underwater vehicles (AUVs), which are drones resembling large torpedoes that can theoretically reach a depth of 6,000 metres.
Additionally, the Seabed Constructor boasts eight unmanned surface vehicles (USVs), which track their submarine from the surface and relay data to the mother ship. Of a complexity inconceivable only a few years ago, the ship and its satellite vehicles can scan the equivalent of 140,000 football fields (1,000 sq km) in just 24 hours. Such scrutiny has been hitherto impossible.
Ocean Infinity, then, has launched itself into the big league, but its approach has left some observers dumb­founded. Not only has the company given itself just three months to locate a plane that has eluded everyone else for more than four years, it has apparently undertaken the challenge at enormous risk.
"I do not see how nor why any company would take on such a financial risk," says Paul-Henri Nargeolet, a former mine-clearing diver who has worked on dozens of wreck-recovery operations, including those of the Titanic and flight AF447. Using such a ship would cost between US$70,000 and US$100,000 per day, Nargeolet estimates, and AUVs cost about US$5 million each. And then there are the USVs and the specialist teams required to run operations and assess data around the clock. "Either they have information that they are the only ones to have, and that gives them good reasons to believe in this new area," Nargeolet says, "or there is something totally incomprehensible in their approach."
I do not see how nor why any company would take on such a financial risk
The world's many "MHists" – those fascinated by the disappearance of MH370 – have been both excited and intrigued by this unexpected development. Since its departure from Durban, South Africa, in early January, the Seabed Constructor has never been truly alone in the wide ocean. Night and day, aficionados are glued to their computer screens, tracking the ship in real time and discussing developments on internet forums dedicated to the search. They check its speed and course, and speculate on its activities.
Malaysia Airlines flight 370: the conspiracy theories
A minor frenzy was set off within this community when, in early February, the ship's transponder was turned off and it disappeared from radar screens for 80 hours. Explaining the blackout, Malaysia's minister of transport, Liow Tiong Lai, said on February 6 that the ship had "spotted interesting geological formations". He added that the research was "progressing very fast" and that it was all "very encouraging".
The explanation only went so far in convincing MHists and the Australian press, who had noticed that the "disap­pear­­ance" happened when the Seabed Constructor was near two of the shipwrecks located during the Australian search.
"It's a classic [move, to turn off your transponder]. Especially when you're working [over a wreck]," says American oceanographer David Gallo, former director of special projects at Woods Hole Oceanographic Institution, and who co-directed the AF447 search.
A new hypothesis surfaced: what if, under the guise of searching for MH370, Ocean Infinity was making use of the extensive mapping done by the Australians to search for shipwrecks and treasure? That would at least make some sense of the massive financial investment.
The gaping holes in the Malaysia Airlines flight 370 search report
At about the same time, British television channel Sky News claimed that the main investor in Ocean Infinity was Anthony Clake, a partner in large London asset management companyMarshall Wace. Founded in 1997 by Paul Marshall and Ian Wace, the company today manages about US$30 billion worth of assets.
In 2012, Clake was quoted in a Times newspaper article headlined, "Celebrities saved millions using tax breaks from shipwreck salvage". The story reported that Clake, "a hedge fund tycoon", had personally invested £17 million in so-called high-risk companies specialising in treasure hunting, adding, "Mr Marshall and Mr Clake told The Times they had invested in several shipwreck salvage companies [...] and in total had found 11 wrecks, including a haul of silver."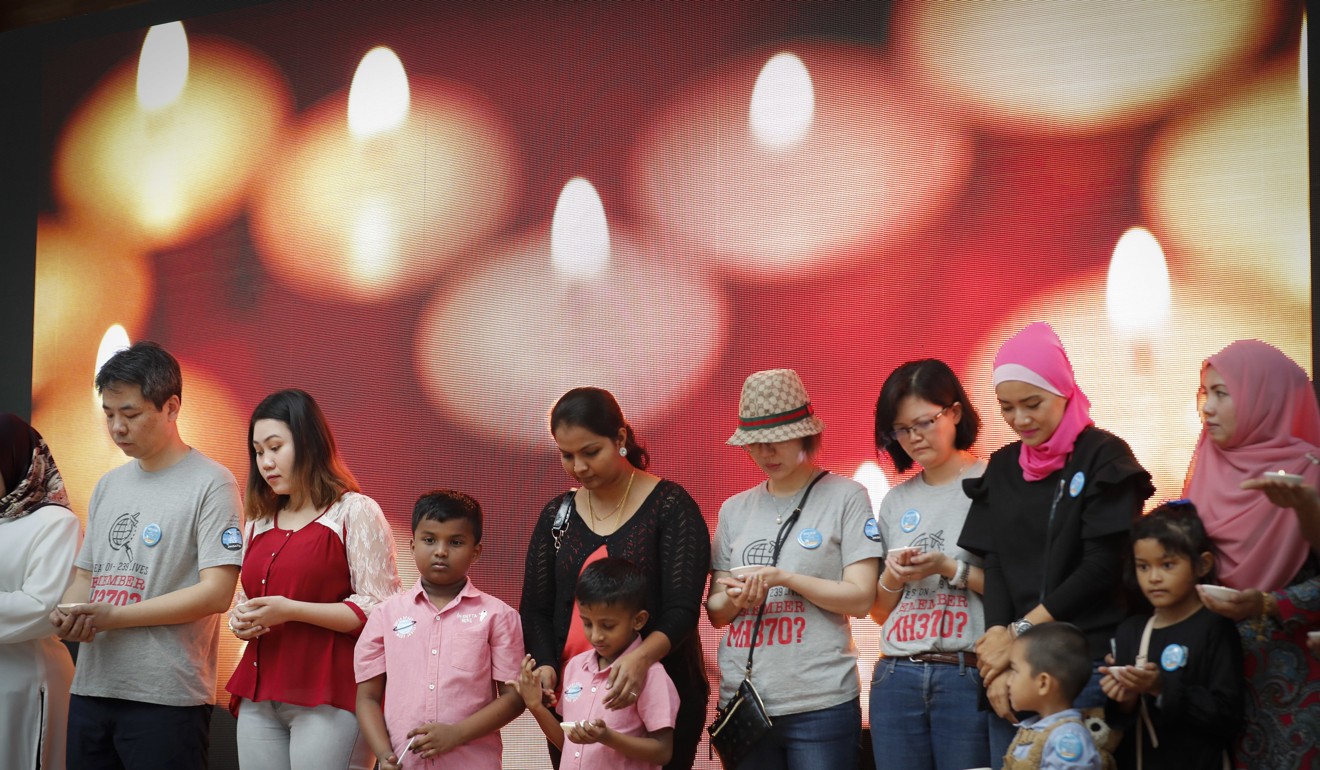 An initial background check into Ocean Infinity points to a small, tight-knit web of connections between a handful of super-wealthy individuals, mostly British; specialist companies, mostly American; and several charitable bodies, including the newly established Flotilla Foundation and Elba Charitable Foundation.
Both foundations have the same chairman, Plunkett, and the same secretary and treasurer, Melanie Smith, who is also operations director for Ocean Infinity. The foundations share an address in the Netherlands.
Learning the lessons of ill-fated flight MH370
Promotional material states that Elba "has identified a UK based charity, Absolute Return for Kids […] with which it envisages making a medium-term funding commitment". That charity is the creation of Marshall and Wace, along with some wealthy friends.
More relevant to the "MH370 search" is the keen interest the Flotilla Foundation has for seabed maps. Established to "enhance mankind's relationship with the environment, in particular the oceans and seas", according to its website, an initial area of focus for Flotilla "will be the acquisition and donation of seabed and ocean maps and data to organisations enabling them to utilise such maps and data for scientific research".
There is a lot of commonality between looking for treasure and plane wrecks. It would make perfect sense to do both things at the same time
Another clue to Ocean Infinity's possible intentions in the Indian Ocean could be its association with Deep Ocean Search (DOS), a Mauritius-based company specialising in treasure recovery that is assisting with analysis of sonar readings on the Seabed Constructor.
DOS led the recovery operation of EgyptAir flight MS804 in 2016, retrieving bodies of passengers from the Mediterranean. But the company made a bigger name (and a bigger fortune) for itself in 2013, when it found and extracted 100 tonnes of silver coins, at a record-breaking depth of 5,150 metres, from the British steamship City of Cairo, which was sunk in 1942 by a German torpedo. According to prevailing prac­tices in Britain, when clearly state-owned booty is discovered in international waters, it is usually shared between the company in charge of the salvage operations (a negotiable 80-90 per cent) and the government (10-20 per cent). If it is a private vessel, the treasure hunter takes 100 per cent; if it is military, it cannot be touched.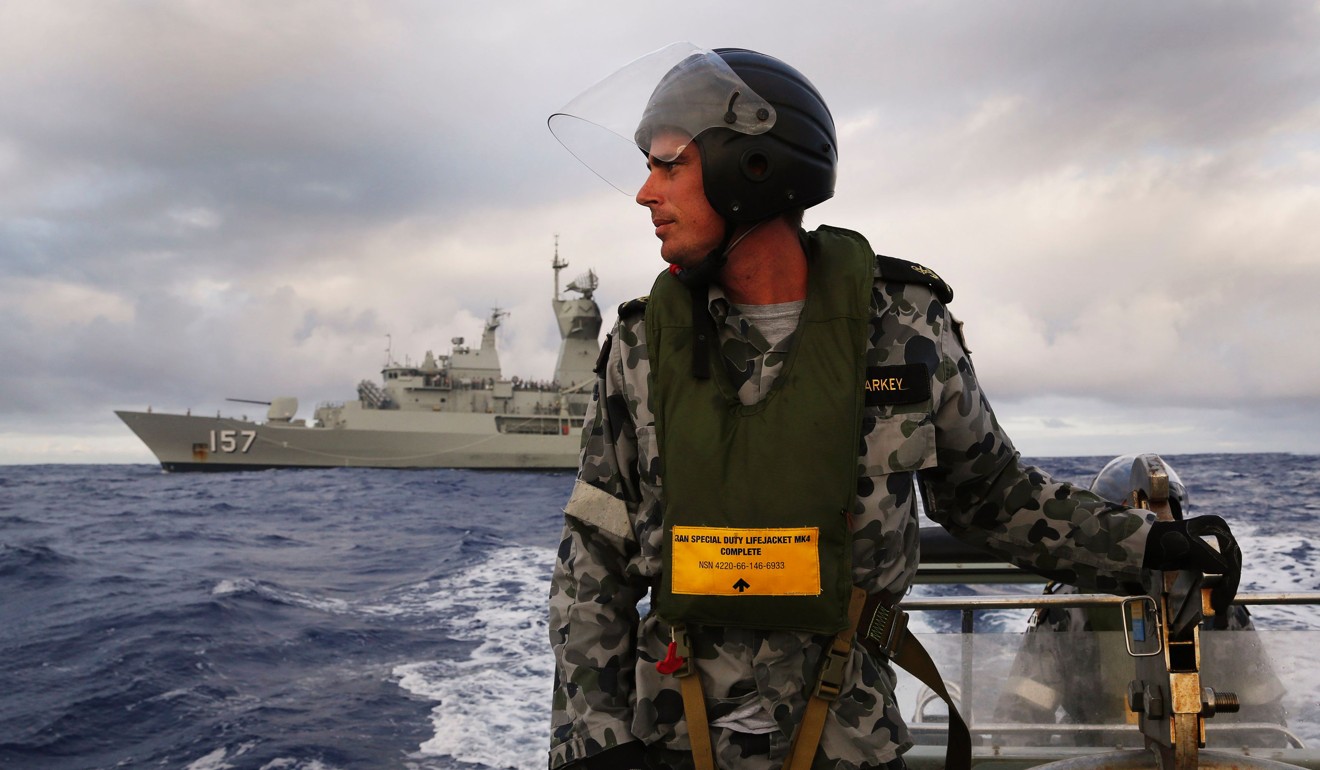 "There is a lot of commonality between looking for treasure and plane wrecks. It would make perfect sense to do both things at the same time," says Nargeolet, who recalls that when the Seabed Worker (another of Swire Seabed's fleet) was called in for the AF447 job, she had been close by, on a treasure hunt. And the Seabed Constructor herself fell foul of the Icelandic coastguard in April 2017, as she was being used to recover four tonnes of Nazi gold from German freighter SS Minden, which was scuttled in 1939. The operation resumed in October, when Iceland granted permission for it.
Four tonnes of gold was easy to retrieve compared with the booty found on some wrecks. The Seabed Worker, for example, was part of the recovery in 2012 and 2013 of more than 110 tonnes of silver from the SS Gairsoppa, which was at a depth of 4,700 metres, off the coast of Ireland. That was one of the deepest and largest operations to recover precious metal ever undertaken.
The debris field must be treated like a crime scene, with forensic care
There are an estimated three million shipwrecks at the bottom of the seas, waiting to be found. Historians would prefer they were under some kind of control but the oceans, and the seabeds, are an open field for treasure hunters. Somewhere among those wrecks, presumably, lies MH370, and it "must be dealt with in a very different way than treasure recovery", Gallo says. "The debris field must be treated like a crime scene, with forensic care.
"It's not enough just to have the best and newest equip­ment or the most talented individuals. You need to pull all these together into a proficient working team with a solid operational plan."
Australia says no clues from FBI report on MH370 pilot
For the time being,no news is filtering out of the Seabed Constructor. All those contacted on board for comment will say is that they are under "very strict confidentiality obligations".
As the 90-day deadline approaches, the sonars of the Ocean Infinity submarines are raking the seabed and have already scanned far more than the 25,000 sq km designated by Australia as the zone most likely to contain MH370, apparently to no avail.
There is still no plane at the bottom of the Indian Ocean, and no new sign of hope on the horizon.