Last November, Amy Leung Yuk-yiu began writing a science-fiction novel. She divided it into 80 episodes, each about 1,000 words long, and wrote one or two a day until January. Although it's set in Hong Kong, it's written in simplified Chinese because, as she explains, "Hong Kong is under Chinese control and I'm trying to target my audience".
Leung, a tutor in an international school, was inspired by Ni Kuang, Hong Kong's most famous science-fiction writer. Ni, who fled China in 1957, is probably best known as the creator of Wisely, his mystery-solving and alien-battling adventurer, whom he introduced to Hong Kong readers in a March 1963 column in newspaper Ming Pao. A constant theme in those stories is life as we know it being in danger of a hideous transformation by hostile invasionary forces. Some Hong Kong readers consider him highly prescient.
Aliens and authors: Asia's sci-fi fans in for a treat in Hong Kong
"I got inspired by him a lot," Leung says. It is the unearthly hour of 8am on a recent Saturday morning in the JW Marriott hotel and the scanning of QR codes for Melon: Sci-Fi and Beyond, an all-day science-fiction conference, is taking place. Every­one's hands glow with the various 21st-century communi­cation tablets they are clasping.
While we wait to go in, Leung summarises her novel, which is already posted online. ("I need to put it online because a lot of people steal my stuff.") A Harvard graduate lives in Bel-Air – the one in Cyberport, not California – with his wife, who's a former Miss Hong Kong and a graduate of the London School of Economics, plus a Mercedes convert­ible. A young woman becomes jealous. ("She thinks there is no conflict in the upper-class circle. Why is the world so unfair?"). After some computer hacking, attempted poisoning and adultery, the young woman is infected with a virus by the Harvard alumnus ("He has 1,000 sexual partners by his 30s") and the Mercedes explodes in a fireball. Spoiler alert: it was all plotted by the wife.
I think a lot of people grow up feeling like an alien. Then you find out there are loads of people like you. If I write something that's true to myself, lots of people will connect with it
As a study of the widening social chasm in post-Sars Hong Kong, this has definite merit but I am uncertain what defines it as science-fiction. "It talks about viruses, bacteria, sponta­ne­ous combustion, a combination of Aids and Ebola," says Leung, a Columbia University graduate who lives in South Horizons. She looks a little alarmed. "Do you think it's not science fiction? I like to investigate world issues. Why do some people hate others for no reason? What is social justice?"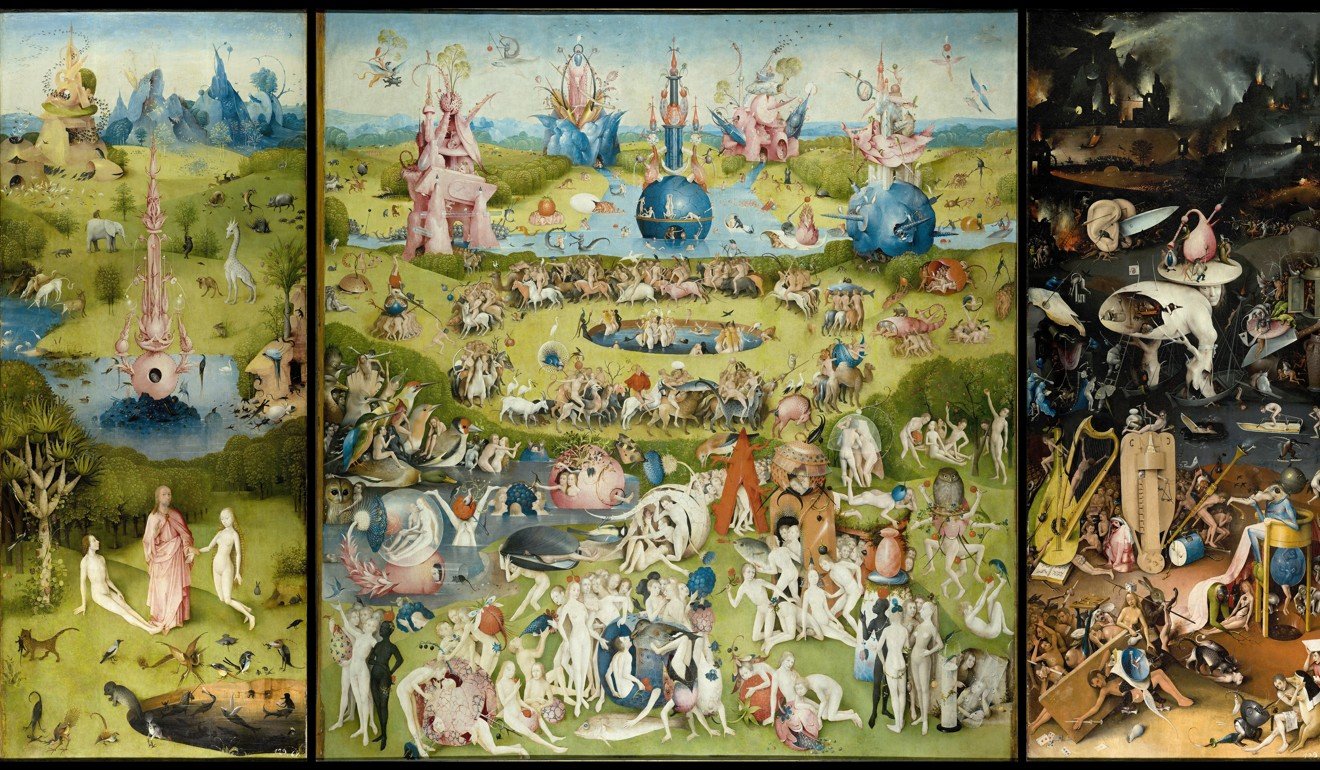 On her phone, she pulls up an image of The Garden of Earthly Delights, by Hieronymus Bosch, painted half a millennium ago and much-evoked in science-fiction circles for its vivid contrast between utopia and dystopia. George Lucas, who created Star Wars, and H.R. Giger, who created the monster in Alien, are only two of the many who've been influenced by Bosch's vision. Leung, who writes under the name Amanda L and has a photo of Christina Ricci as Wednesday Addams on her name-card, says thoughtfully, "I think the world is like a parallel universe."
She's travelled to the JW Marriott hoping to make first contact with publishers and other authors. Tickets for Melon are priced at a fairly stratospheric US$400 but she's bought one through the German consulate's Facebook page, where they've been on offer at US$320. The idea for her work came in a dream: "Or a nightmare – I woke up and thought, 'It's good to be in the real world!'"
You have to be first. You have to do something that no one else is doing
If this is the real world. Leung laughs, covering her face with her hand. When she re-emerges, bright-eyed, over her fingers she says, "I really believe I've written science fiction. I'm hoping to learn something today and to get my book published." Together we advance into the room to a blast of Jeff Wayne's 1978 rock opera based on H.G. Wells' 1897 classic novel The War of the Worlds. It is the part, right at the beginning, when the narrating Journalist quotes the astro­nomer who assured him the Earth is in no danger: The chances of anything coming from Mars are a million to one, he said – but still they come!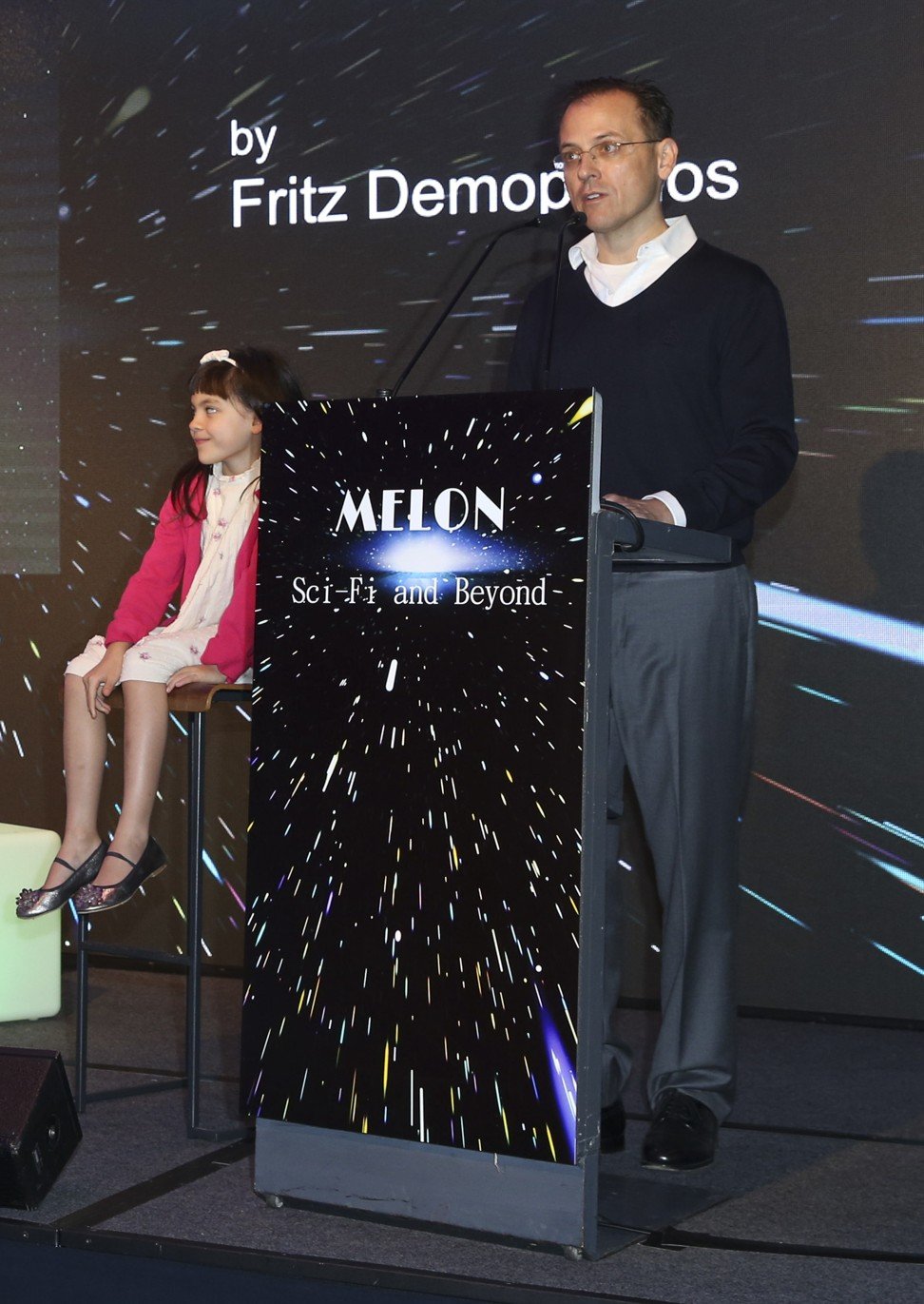 This is the second Melon science-fiction gathering, following last year's launch. It's the brainchild of Frederick – known as Fritz – Demopoulos, the founding director of venture-capital firm Queen's Road Capital. The only detail of his résumé suggestive of science fiction is that he is the co-founder, and former chief executive, of Chinese travel portal Qunar. He also made a telling reference at TechCrunch Shenzhen last year, in a discussion about possible investment in Indonesia: "Some models that worked in China seven to 10 years ago might work today. It's like taking a time-machine."
Asia's leading sci-fi forum to make second landing in Hong Kong
Apart from that, his background is solidly corporate. In 2016, also in Shenzhen, he told a start-up conference called Big Salad, "You have to be first. You have to do something that no one else is doing." Melon would appear to fit that slot. There's some vagueness as to where the name came from – it seems to have been a joke-title that morphed into the real thing – and Demopoulos likes the ongoing speculation.
Needless to say, this narrating Journalist is hoping for a few additional fruits, and possibly some nuts, in the mix. But Melon is not that sort of gathering. There is no Klingon textual analysis, no accusatory slave Leias (#GoldenBikini, #JabbaTheHutt, #MeToo), no bathmophobic Daleks availing themselves of the Marriott's lifts.
It's interesting, this conference. It's so multidisciplinary – the science of it is really nice. And it's a lot posher, with more food
In fact, of the 150 or so people who've turned up (Demopoulos later says there have been a few gate-crashers whom he's shamed into departure), the most colourful is a young woman with purple highlights in her glossy bob. She is Vina Jie-min Prasad, an exceedingly modest writer from Singapore who is attending her first conference. Only after several encounters, and a degree of seemly probing, does her male companion reveal that two of her works were nominated for Nebula Awards in 2017 – the Nebula and the Hugo being the Pulitzer and Nobel prizes of the science-fiction literary world.
Hong Kong science fiction writers and artists paint dystopian future in new book
Otherwise, it is a sober crowd, and the day's talks are soberly split between science, business and fiction, inter­spersed with brief film clips from e.g. Blade Runner (1982), I, Robot (2004), Pacific Rim (2013) and Metropolis (1927), that dystopian masterwork by another Fritz (Lang). It has already been a notable week for the mind-meld of science and popular culture: four days ago, the MIT Technology Reviewran a story about a start-up that is going to download people's brains in a procedure described as "100 per cent fatal" and that was 100 per cent guaranteed to get press coverage. The day after that report, as if to remind the world what is possible when the brain is the only part of you that fully functions, Professor Stephen Hawking, author of A Brief History of Time (1988), passed into the cosmos.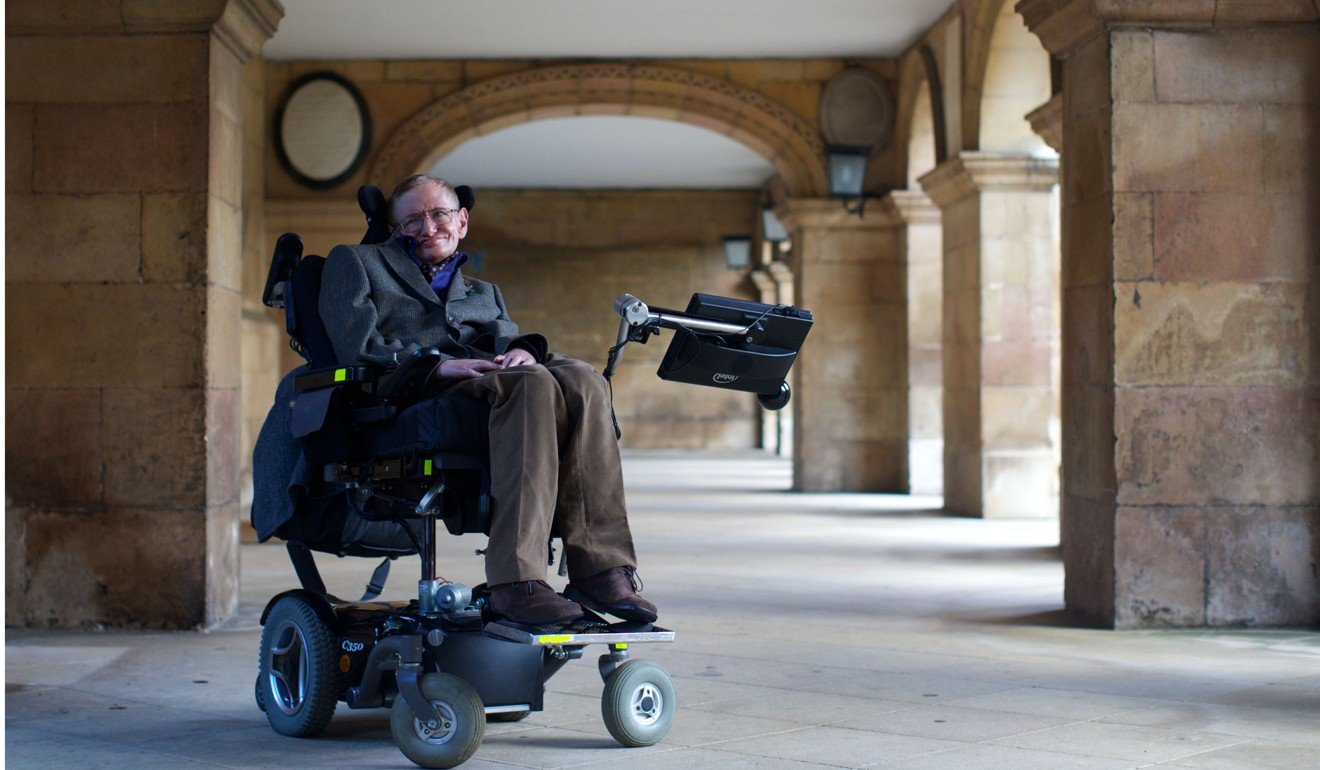 As it happens, "Upload Your Brain and Live Forever" is the title of one of the talks, given by Lisa Nip, a synthetic biologist from the MIT Media Lab. She begins with a perfect human image (Audrey Hepburn), moves briskly on to describe the DNA-editing technology called CRISPR, and poses a sequence of ethical questions with the cadences of Shakespeare: "If I give a man glasses, is he still human? If I give him a pacemaker, is he still human? If I give him a kidney transplant, is he still human? If I remove his brain, is he human in his brain or his body?"
Meet the US start-up that is building AI technology based on collective human intelligence
Nip spends her professional life working on biological solutions to long-haul space travel. "When we leave, I hope we've left something to go back to," she observes, darkly. The departure theme is picked up by Li Bo, founder of GSegment Space Technologies, which has supplied software to various space programmes and a telescope that observes gamma ray bursts. GRBs happen at least once a day, are unpredictable in vigour and could fry us into immediate extinction. On the screen behind him, Li – who delivers his talk in a sanguine manner but with his eyebrows hoisted halfway up his fore­head – flashes a prediction that reads No More Humans alongside the ominous word Pending.
If I give a man glasses, is he still human? If I give him a pacemaker, is he still human? If I give him a kidney transplant, is he still human? If I remove his brain, is he human in his brain or his body?
"We have to send spaceships to find and explore alien planets," he says. To acclimatise people to such journeys, he's planning a theme-park titled Expedition To A Trillion Stars. At the coffee break, I ask him where this space park will be, and he says maybe 200km outside Beijing, where he's found a ski resort anxious to make money during the slower summer and autumn seasons.
Li, who has a 10-month-old daughter, adds, "I want to create this park to inspire her". In his own childhood, he was inspired by a picture of men walking on the moon and by an image from Star Wars. Limited distribution of foreign media in China meant that he didn't actually see the 1977 film until he was a student in 1998. It seems to me that GRBs might be a terrifying way to learn about space, but Li replies, "If we have a spaceship park, we give hope to escape this risk".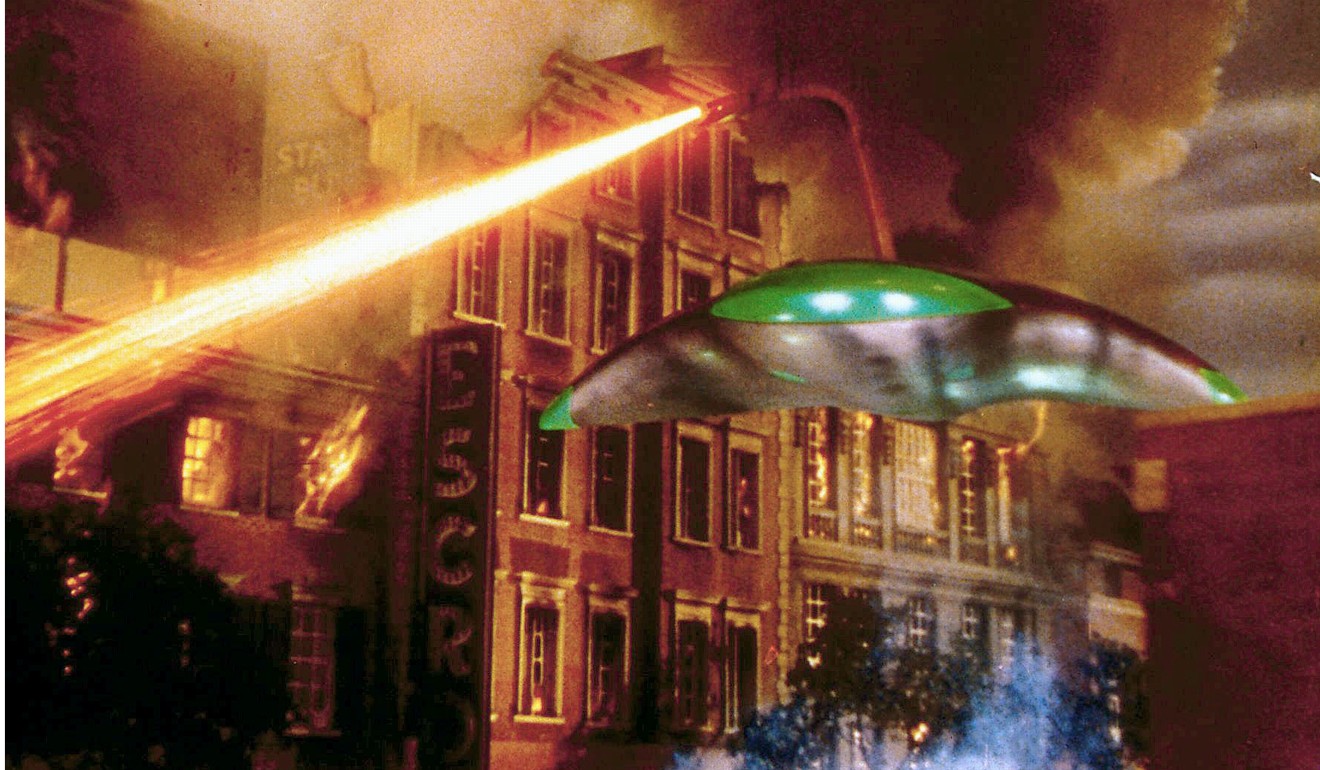 Meanwhile, in the parallel universe of literature, Leung is also making advances into the future. At the coffee break, she tells me she's already passed on her details to Regina Wang Kanyu. Wang, 28, is a science-fiction writer and co-founder of AppleCore, a science-fiction and fantasy club that started in 2009 when various university fan-societies in Shanghai banded together. Unlike Melon, there's reasoning behind the fruity name: it combines the Tree of Knowledge, Newton and the notion of a core-group.
Science fiction's new golden age in China, what it says about social evolution and the future, and the stories writers want world to see
Even more usefully, Wang is international PR manager for Storycom, a Chinese start-up that turns science-fiction stories into films or games or comics. This is the 21st-century's version of medieval alchemy: a fairly base substance, i.e. the written word, is transformed into something that may be more valuable. "In the West, there are more writers and more publishers, and they're pretty good at Hollywood block­busters," Wang says. "In China, the online reading is massive but it's only in recent years that there are more publishers."
Everyone agrees that science fiction in China is currently going through a positive phase; the term "golden age" is much used, though that's relative. Its history is such a tale of flux – desirable in the scientific 1970s, banned during the Anti-Spiritual Pollution Movement of the 80s, reinstated in the 90s – that it has its own flavour of fantasy. Since 2011, for instance, time travel has been banned in China but only if you do it on television.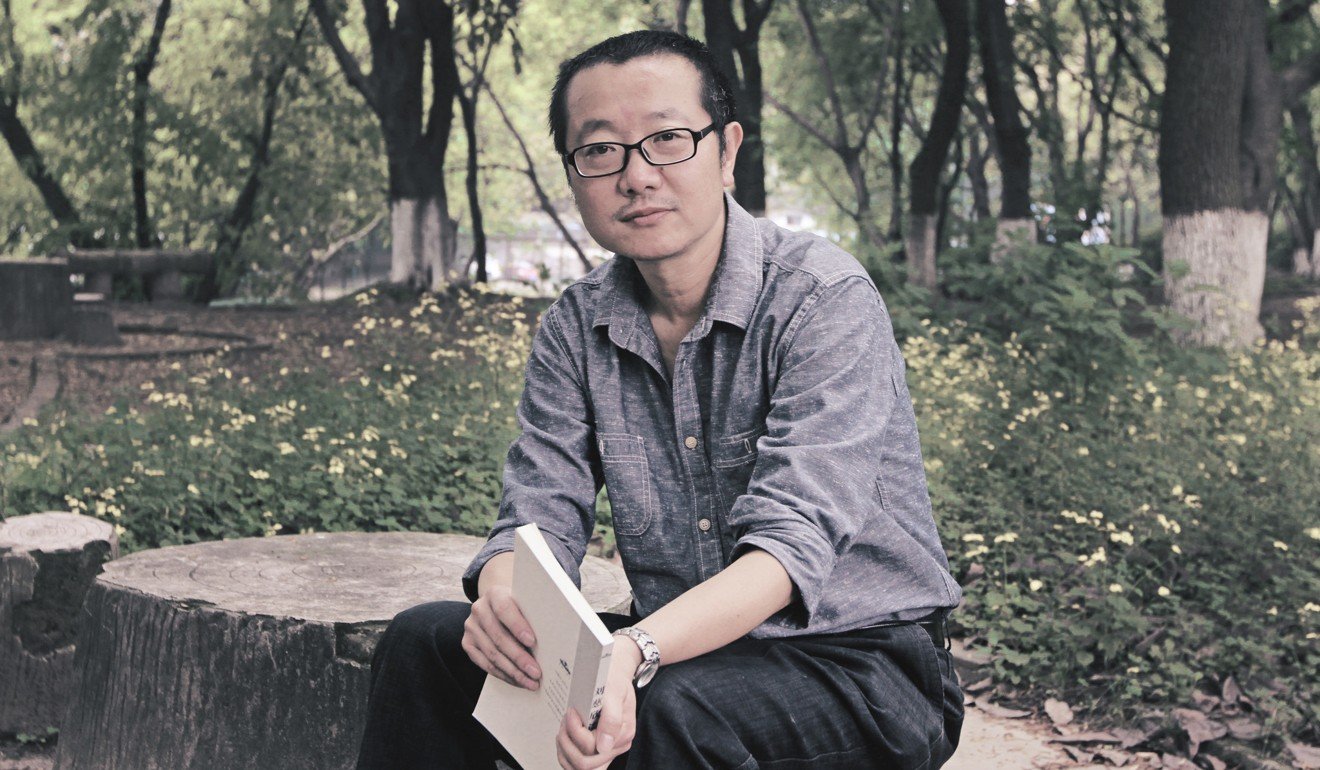 The literary benefits of unfathomable state interference, plus colossal expansion, aren't wasted on the nation's sci-fi writers. In 2008, The Three-Body Problem, by Liu Cixin, a former engineer, was published; its background is the Cultural Revolution. In 2015, the English translation by American science-fiction writer Ken Liu won a Hugo Award, and it's probably China's best-known science-fiction export. (In the week before he left office, former United States presi­dent Barack Obama told The New York Times that it was one of the books that helped him keep things in perspective: "Aliens are about to invade!")
Hugo award winner Folding Beijing to be made into a movie, sci-fi novel's author Hao Jingfang tells Hong Kong conference
In 2016, Folding Beijing, by Hao Jingfang, also translated by Ken Liu, won a Hugo Award. It's a novella about an impover­ished worker, desperate to educate his daughter, who travels somewhere he shouldn't to make money. So far, so every day. What hot-wires itself into your brain once you've read it is the Change: the way the crowded city mechanically, matter-of-factly – "like an assembly line grinding to a halt" – bends itself into a different physical shape at allotted hours for use by the different classes of its population.
Sci-fi author Ken Liu on Silkpunk, irreverence and going against the normal narrative
Wang's own novella, Of Cloud and Mist (2018), plays with another literal concept: what if everything was uploaded into an actual cloud? And what if all those computer memories created a collective consciousness? When I ask her if she is making a political point, she replies, reasonably, "It's not only about China, it can happen anywhere in the world."
She's well-placed to have an overview. Back in her student days at Shanghai's Fudan University, she attended a course given by a Finnish scholar, titled "Science-fiction, Fantasy and the Cognitive Narratology". A trip to Helsinki followed, then further European travels. Ever since – and now professionally – she's been a regular at science-fiction conventions.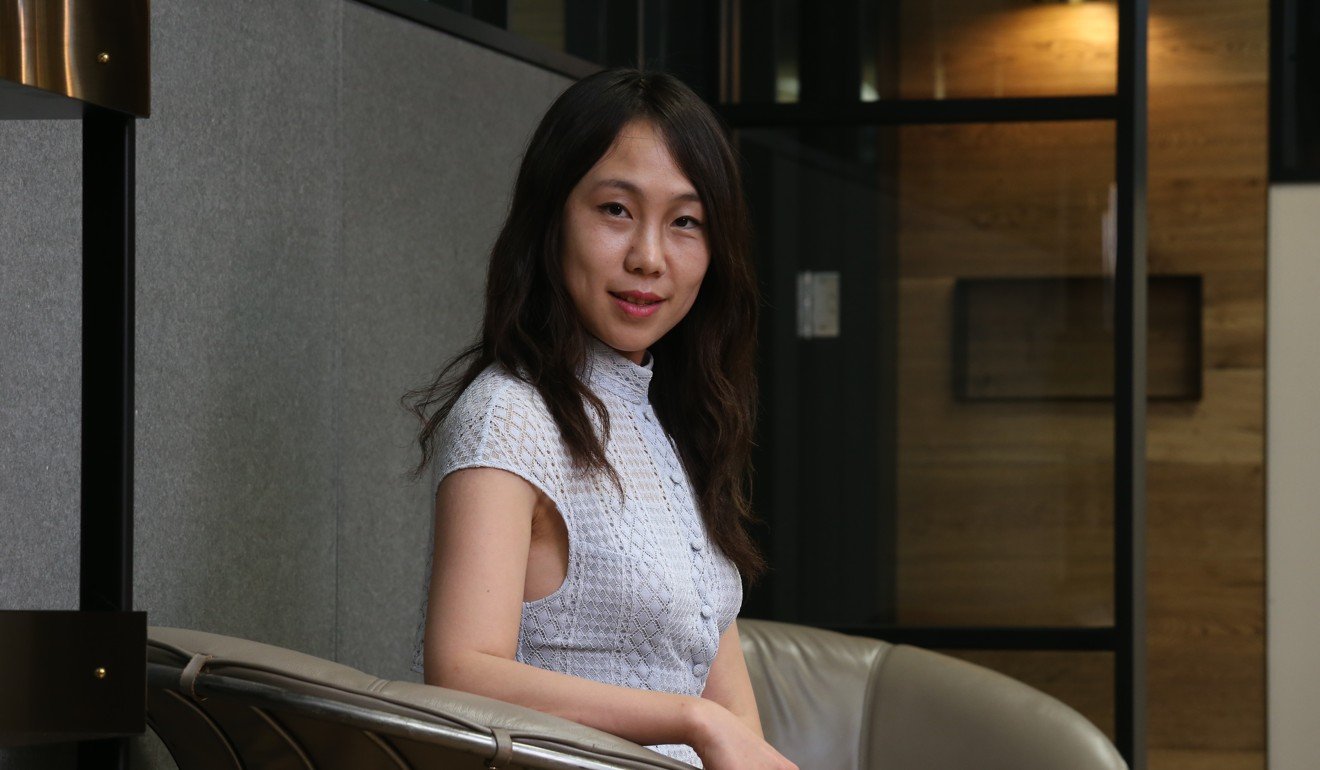 This comes up when the Finnish connection prompts me, casually, to mention a piece on the Moomins I've just seen in The Guardian newspaper, written by Rhianna Pratchett, daughter of British science-fiction writer Terry. Wang has read it; she adds, politely, that she met Rhianna Pratchett in Barcelona, Spain.
She then remarks that last year's Worldcon, the World Science Fiction Convention at which the Hugo Awards are presented, was in Helsinki, where she was one of more than 100 people from China; and that she is the China agent for Worldcon 2019, to be held in Dublin, Ireland. When I express a hope that she'll enjoy Dublin, she says, "I have been to Dublin, in 2014, for the European Science Fiction Conven­tion" and that next year's European Science Fiction Conven­tion will be held in Belfast, Northern Ireland. This May she'll be in Pittsburgh, in the US, for the Science Fiction and Fantasy Writers of America's conference at which the Nebula Awards will be announced.
Science fiction is overdue a MeToo moment
She's writing her next story in English. "Actually, in different languages we show different personalities. When I'm using English, I'm more extrovert than when I'm using Chinese." The story itself is a hybrid: part science fiction, part fantasy, part Chinese folk tale.
Without heading into the distant realms of cognitive nar­ra­tology, it's obvious that the form is mutating. Wang explains the premise of The Waste Tide (2013), by Chen Qiufan, who is appearing at Melon under the name Stanley Chan. It's about a migrant worker in Guangdong province, dealing with electronic waste, who's infected by a virus and eventually trig­gers a class war. Although it's a dystopian tale, it is cheer­ing to think Leung is on the right literary track in Bel-Air.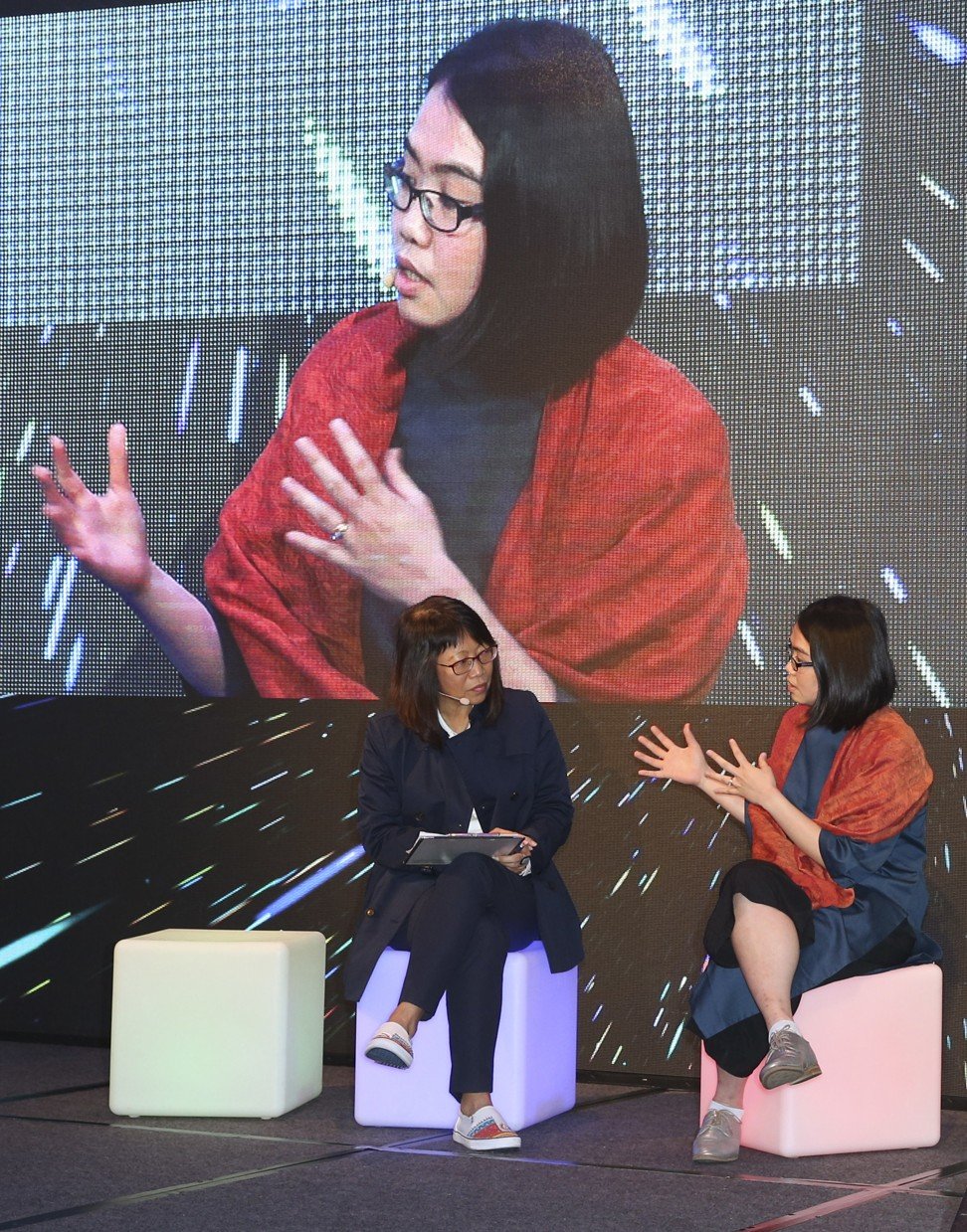 "
It's interesting, this conference,"says Cho Zen, 31, who was born in Malaysia and now lives in Birmingham, Britain. She's a lawyer whose debut novel, Sorcerer to the Crown, won a 2016 British Fantasy Award for Best Newcomer. "It's so multidisciplinary – the science of it is really nice. And it's a lot posher, with more food."
Writers usually have to pay to get themselves to conven­tions. "It's about being part of the community," Cho says. Earlier, at her talk – a lively encounter with journalist Yeoh Siew Hoon, also born in Malaysia – she observed, "I think a lot of people grow up feeling like an alien. Then you find out there are loads of people like you. If I write something that's true to myself, lots of people will connect with it."
How novelist Ken Liu is bringing Chinese sci-fi to the Western world
Still, as she puts it, "Science fiction is overdue a MeToo moment." (On her way to Hong Kong, courtesy of Melon, she tweeted, "When I travel at odd times with loads of business travellers, they're almost all men. Where are all the women?") Several years ago, the Hugo Awards, which have been going since the 50s, had a public identity crisis symptomatic of a genre regarded as "pale, male and stale". "They're a group of conservatives, a very limited slice of the overall fan scene," Cho says. "I think they've slightly course-corrected since then."
There is some lamenting for the lost past, however, from three-times Hugo Award winner Allen Steele, 60, originally from Nashville, in the US. When he displays images of his huge sci-fi magazine collection with its superlative titles (Astounding, Astonishing, Amazing), he remarks, cheerfully, "As obsessive collecting goes, this might be considered extreme but it could be worse – I once saw a porn collection this size!"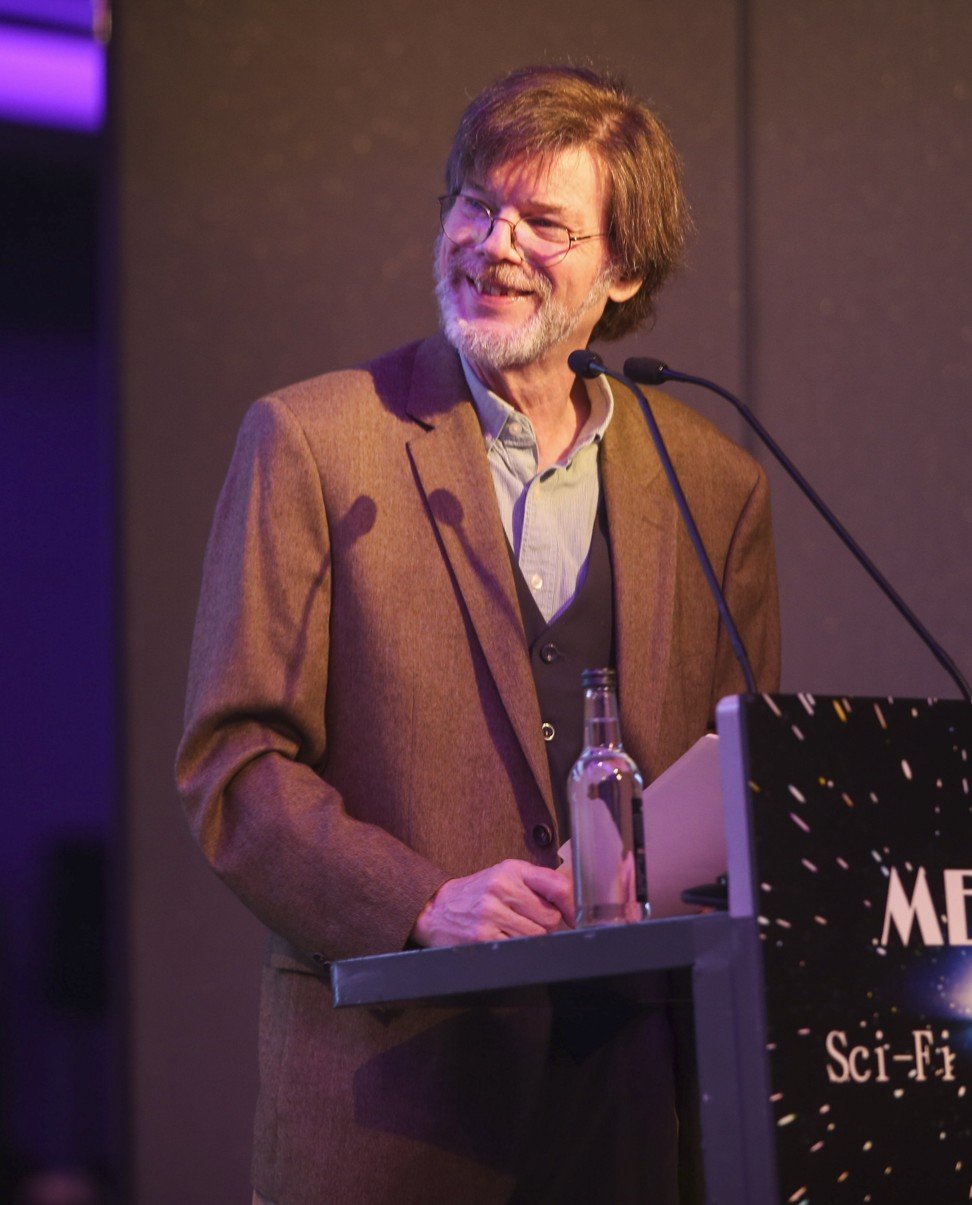 The trouble, he has found, is that younger sci-fi writers aren't overly interested in their genre's history. "So young writers don't know some ideas have been around for a long, long time," he says. "It's vital for millennials to seek out older SF. Yes, there's some garbage, yes, some are clunky, some are racist and sexist." But – "like smoking in public, driving whilst drunk or making unwanted sexual advances" – these are the side-effects of time travel.
Later, Jo Lusby, former managing director for Penguin Random House in North Asia gives her advice to writers (take off your pyjamas, emerge from the back room, open a Twitter account, create a public persona). Afterwards Leung, who is sitting next to me, leaps up to talk to her and I never see her again. When we email later, she says she has joined a script writers meet-up and has had the first six chapters of her book translated.
The Australian authors proving a hit in China
I hope she didn't miss the best moment of the day, when Yeoh Siew Hoon asked a panel to imagine, if they could, a science-fiction story about a man who becomes a president for life, like an immortal being – would that be a dystopian story or would it have a happy ending? ("I have to define happy," said the writer Xia Jia, cautiously.)
"I'm not a crazy fan but I'm a healthy fan," says Demopoulous, at the after-party. "If someone's a crazy fan, they may not have the vision to make a posh event." He is already planning next year's Melon. "Within four years," he predicts, as if his vision were a brain pulsating in a jar, "it'll be a self-sustaining entity."