It seems to be a well-honed ritual: the fashionably dressed German woman in her mid-20s gets a manicure while her toddler keeps herself entertained with a tablet computer on the nail studio's couch. Meanwhile, in a nearby storage room filled with gaudy goods of questionable origin – from counterfeit Barbie dolls and neo-Nazi T-shirts to unlicenced firecrackers and knuckle-dusters – the girl's young father hands €400 (US$493) to a Vietnamese man in return for a thumb-size bag of off-white crystals.
He and I, both Germans, with me pretending to be after a small bag of cannabis as cover, discuss the ease with which the drug deal is done.
Crystal meth – Hong Kong in denial over drug epidemic
On the Czech Republic side of the 814km-long (506-mile-long) border with Germany, there are more than a dozen Vietnamese-run markets, and we are at one of them: Asia Dragon Bazar, the largest in the compact city of Cheb (population: 33,000).
Though such markets are modest in size, with tens rather than hundreds of stalls, selling everything from cheap clothing and fake-label handbags to sports shoes and garden gnomes, it is believed that they have, in recent years, also become the neighbouring country's main source of methamphetamine, or crystal meth.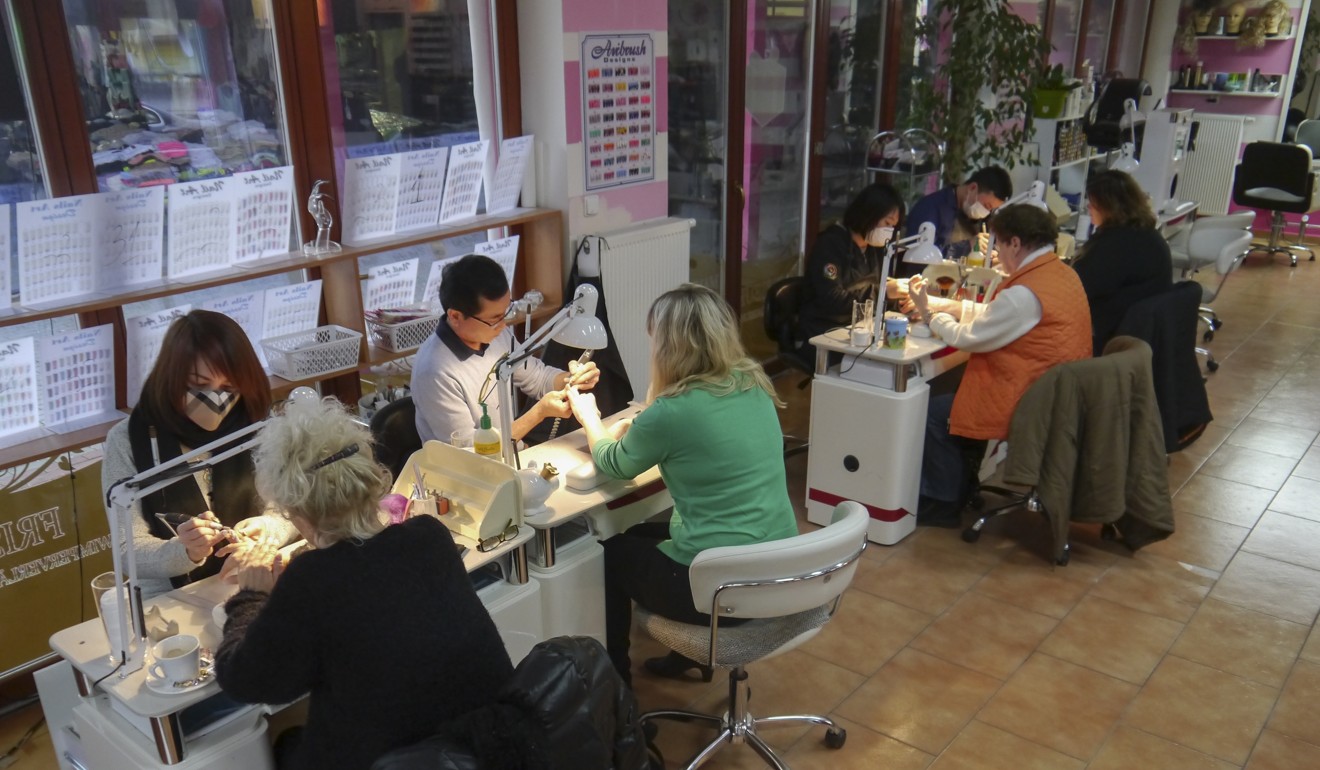 A potent stimulant of the central nervous system when snorted, smoked or injected, crystal meth (more commonly referred to as ice in Hong Kong) creates a false sense of well-being and energy, and confidence verging on euphoria. Users belong to all sectors of society, from the unemployed to professionals such as lawyers, architects and doctors.
According to the website of the Hong Kong Police Force, crystal meth users may develop severe depression, psychosis similar to schizophrenia, hallucinations, aggression, inability to sleep and kidney and lung disorders. Severe tooth decay and tooth loss, together known as "meth mouth", is a visual sign of heavy and long-term addiction.
Hong Kong's growing drug problem: ice responsible for one in four psych patients at Tai Po hospital
"Crystal meth is more quickly addictive than other drugs, including heroin, and the faces I see on the police identification service photos look like faces of death, with their horrible rashes and mouth decay," says Frank Buckenhofer, chairman of Germany's Trade Union of the Police – Customs.
"In view of the fatal consequences for the health, we on the German side should increase control pressure along the border by adding more customs officers, while the Czech authorities would be well-advised to conduct a more thorough review as to whether the markets spread crime, and if the answer is yes, they should consider closing them."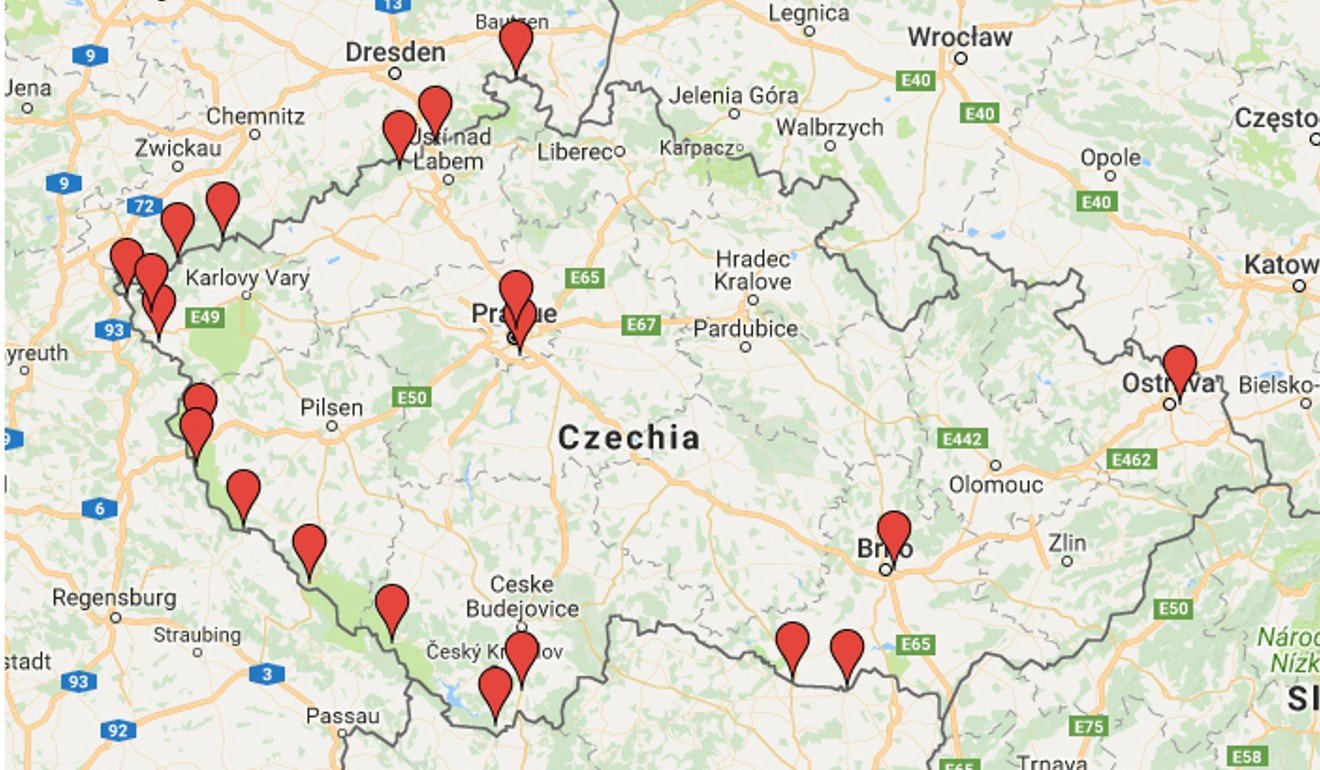 The Czech Republic has a long history with crystal meth, which is known locally as piko or Pervitin – originally a brand name used by Berlin-based Temmler pharmaceutical company during the second world war, when Third Reich troops were supplied with the drug to keep them alert, although the practice was cut back in 1940, when the troubling side effects became apparent.
It is a Saturday morning when I visit Asia Dragon Bazar, and there are perhaps 50 border-crossing German visitors, most just shopping or browsing for clothes and household goods, but a few looking for something more illicit. In recent years, the street price of meth has been relatively stable in the Czech Republic, at 1,000 Czech koruna (US$48) a gram, with Germans asked to pay about €50 a gram.
Crystal meth is more quickly addictive than other drugs, including heroin, and the faces I see on the police identification service photos look like faces of death, with their horrible rashes and mouth decay
The Czech Republic has been home to a large Vietnamese population brought over in an immigration wave that lasted from the mid-1970s to the late '80s, when communist Czechoslovakia imported labour from allied Vietnam.
According to the writings of Miroslav Nožina, an expert on organised crime in the Czech Republic, the labour helped repay a debt the Asian country incurred during the Vietnam war, when the North Vietnamese army imported massive amounts of the Czechoslovakian-made plastic explosive Semtex.
The 100,000 or so Vietnamese living in the central European country today represent its third largest foreign community, after Ukrainians and Slovaks. Using 2011 data, the Czech Ministry of the Interior has estimated the Vietnamese family name Nguyen to be the ninth most common in the country.
Meet the Vietnamese expats making a difference to Hong Kong's homeless
The first wave of Vietnamese arrived as temporary guest workers, but many of them stayed after the fall of communism in eastern Europe, leaving jobs in state-run factories to take up restaurant work and street selling, both sectors that are linked to organised crime.
Much of the street selling initially focused on non-taxed cigarettes, but the Vietnamese markets became sources for cannabis and, in recent years, crystal meth, which is relatively easy to manufacture, even in a kitchen environment.
Access for German consumers was greatly boosted in 2007, when controls at the Czech border with the two federal states of Bavaria and Saxony were abolished upon the Czech Republic joining of Europe's Schengen Area – a grouping of countries between which no visa is required. Crystal-tourismus, or "crystal tourism", quickly flourished.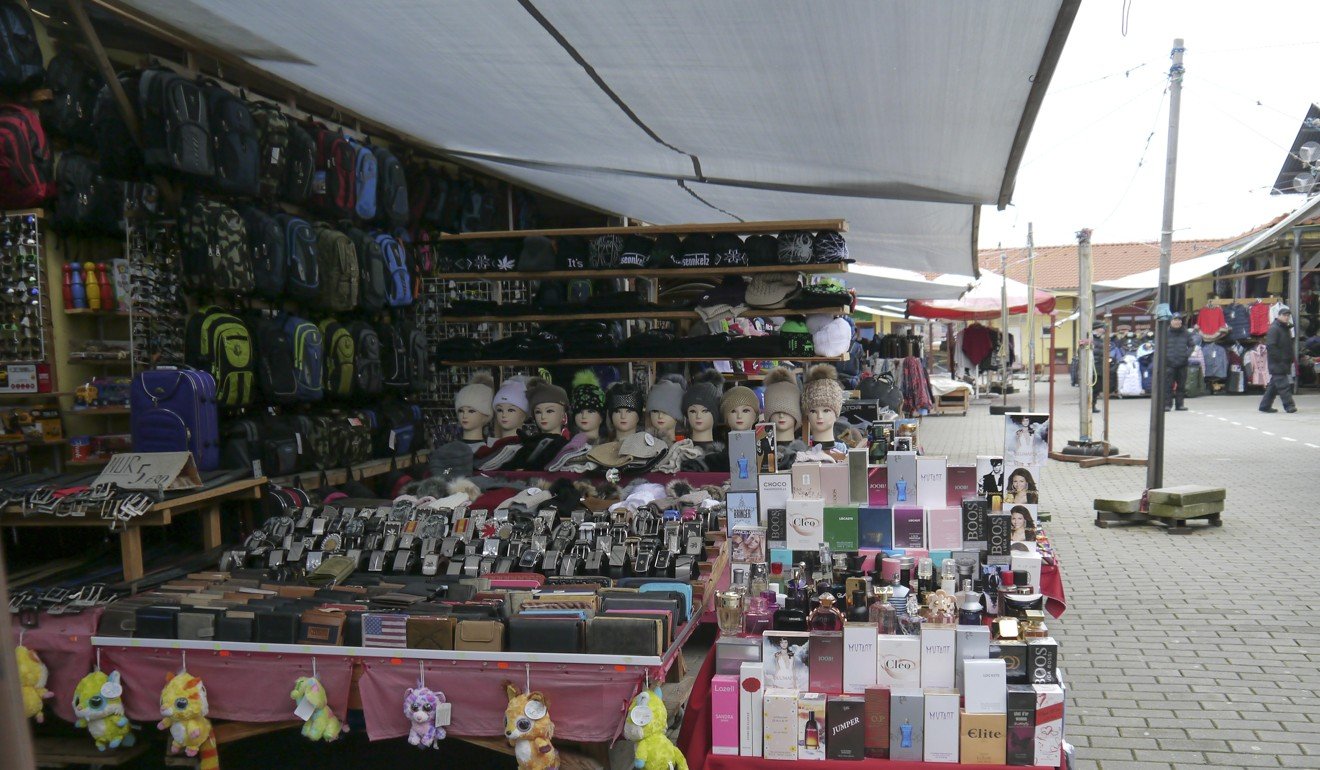 "Facilitated by the easy accessibility of the Vietnamese markets from the German side of the border, the Vietnamese began selling the stuff to the Germans, who came over to drink beer or buy petrol, both of which used to be cheaper here than in Germany," explains Viktor Mravcik, who heads up the Czech Republic's National Monitoring Centre for Drugs and Addiction.
"Some years ago, we noted a tendency that Bavarian politicians blamed our drug policy for problems in Bavaria's border towns even though it was at the same time driven by the demand from German users," he adds.
Bavaria is considered the most conservative of all Germany's federal states, Mravcik notes, a feature that, according to him, may fuel local criticism of Czech drug policy.
As to the role of Vietnamese in the crystal meth business, Mravcik emphasises that authorities have little hard data owing to the community being extremely close-knit and Czech drug addiction treatment facilities rarely having any Vietnamese patients.
Hong Kong priest's mission to save drug mules from a system that favours kingpins
According to the most recent statistics of the Saxon Police Force, of 9,819 drug-related crimes recorded in Saxony in 2016, crystal meth accounted for 2,985 cases, far outnumbering heroin and cocaine's 196 and 71 cases, respectively (most drug crimes were cannabis-related).
Bavarian State Police recorded 2,389 crystal-meth-related crimes in 2017 (the statistics do not list heroin- and cocaine-related crimes) and 19 deaths as a direct consequence of crystal meth use that year.
Also according to the ministry, state police seized 3.7kg of crystal meth in those nine months, up 40 per cent from the same period the previous year. While that volume might seem relatively modest, according to the ministry a hit of meth will typically require only between 5mg and 25mg of the drug, resulting in a high lasting hours.
The 10 grams bought by the man at Asia Dragon Bazar suggests either heavy personal use or that he is dealing on a small scale back in Germany.
My young patients tell me that they knew the Vietnamese markets across the border from their early childhood [ …] Now we see them suffer tremendously from crystal meth addiction and psychosis as a result of the Czech Republic's terribly botched drug policies
The ministry blames the crystal meth wave on the Czech Republic having amended its drug laws in 2010, making possession of the drug for self-consumption an administrative rather than a criminal offence, meaning offenders get away with insignificant fines.
"We are still struggling with the consequences of the Czech Republic's failed drug policy," says ministry spokesman Michael Siefener.
Juergen Staader, a spokesman for the Upper Franconia Police Headquarters (Upper Franconia being a region of Bavaria that sits on the border) says that almost all crystal meth smugglers caught in German dragnets testify that they have sourced the drug at the Vietnamese markets.
In light of the problem, in 2016 the Bavarian city of Weiden took the proactive step of attaching to its youth centre a section it called Need No Speed, where specially trained personnel seek to discourage meth use with workshops and cultural activities.
Within the German public health sector, Need No Speed has become a flagship programme for drug-abuse prevention among teenagers. Its premises are decorated with graffiti, boast a skateboarding area, table-tennis tables and a basketball court, and offer young people valued respite from traditional Bavarian conservatism.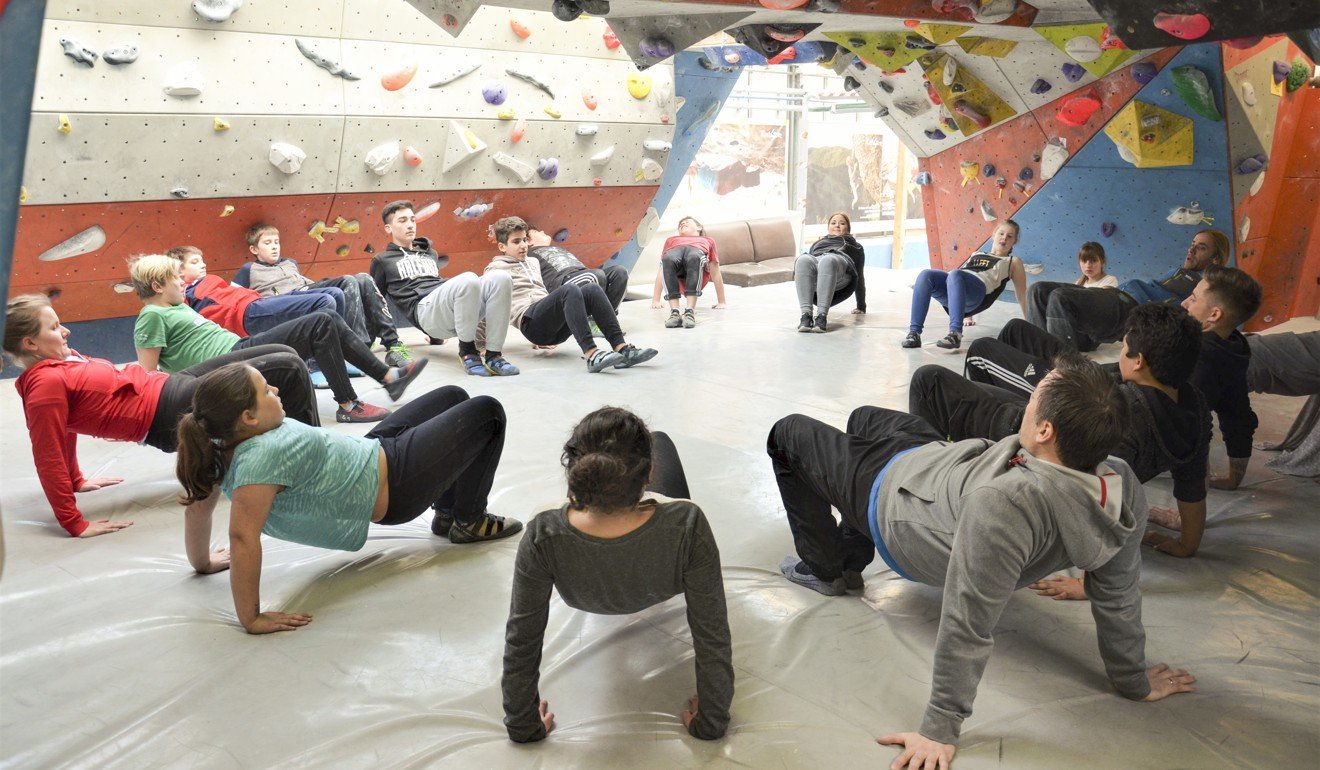 Bavaria's zero-tolerance policy on illegal drugs means Need No Speed will not allow journalists to interview its clients. It does, however, collect video case studies, the subjects telling their stories with their backs to the camera. In one, a woman in her early 20s explains that after several years of cannabis and cocaine consumption, she discovered crystal meth.
Hong Kong teens make drug awareness videos to engage their peers
"I had always been a shy person but crystal made me extremely self-confident, especially when I injected it," she says in the video. "But as the highs got higher, the downs got worse, with so much unbelievable hate and anger growing in me, together with horrible hallucinations and paranoia."
Dr Roland Härtel-Petri, a psychotherapist based in the Upper Franconia town of Bayreuth, and a member of the German government's crystal meth advisory committee, knows the difficulties in treating crystal meth addiction.
Unlike heroin addiction, which is treated with substitution drugs, such as methadone, there is no substitution therapy for crystal meth.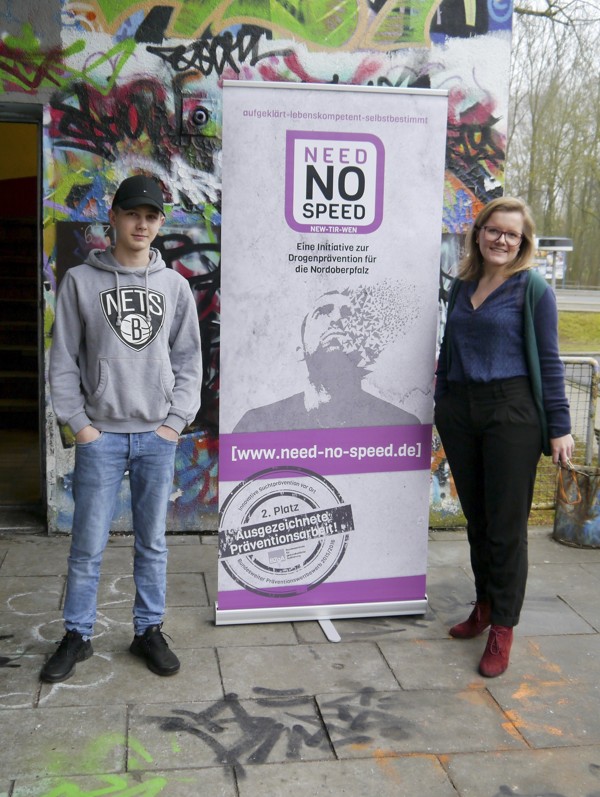 When Härtel-Petri, who hails from northern Germany, took part in opening an addiction treatment centre in Bayreuth in the early 2000s, he expected to spend his career handling heroin addicts, as he had previously done in northern Germany, but later realised that his daily routine would almost entirely be shifting towards treatment of psychosis resulting from crystal meth.
In Bayreuth, Härtel-Petri's patients run the gamut from unskilled workmen to the offspring of lawyers.
"My young patients tell me that they knew the Vietnamese markets across the border from their early childhood on, when their parents took them there on monthly excursions to stock up on tax-free cigarettes," Härtel-Petri says. "Now we see them suffer tremendously from crystal meth addiction and psychosis as a result of the Czech Republic's terribly botched drug policies."
Facilitated by the easy accessibility of the Vietnamese markets from the German side of the border, the Vietnamese began selling [drugs] to the Germans, who came over to drink beer or buy petrol, both of which used to be cheaper [in the Czech Republic] than in Germany
Härtel-Petri explains that the Czech Republic's self-consumption threshold of two grams is "crazily high" given the potency of the drug. He argues that the Czech Republic took its cues from the Netherlands' lenient drug policies, which, he believes, was a major mistake, given that the Netherlands is affluent enough to maintain successful prevention and rehabilitation programmes, whereas the health sector of the Czech Republic is chronically underfunded.
Illustrating what suffering the easy availability of crystal meth causes, Rainer Krauss, an official spokesman for the Bavarian border city of Hof, tells Post Magazine that its municipal coffers have been strained in recent years by the "millions of euros" spent on the increasing number of children that must be raised in orphanages as a result of either their own or their parents' crystal-meth addictions. An orphanage place for one child costs about €60,000 a year, according to Krauss.
The Czech trade licence register indicates that most of the adult Vietnamese in the country are employed in retail. According to Stanislav Broucek, a Czech ethnologist who wrote the book The Visible and Invisible Vietnamese in the Czech Republic (2017), most of these retailers would have come in the first wave of immigration and are now well established and financially stable.
Chinese crystal meth 'tsunami' forces Melbourne addict sanctuary to close after nearly 50 years
By contrast, those who came in the late 2000s, many via dubious employment agencies and labour brokers, to work in Czech factories, have not fared so well.
According to the writings of Nožina, "Since the price of getting smuggled into the Czech Republic is between US$3,000 and US$7,000, most newcomers arrive with enormous debt, and must work for a very low salary for mid-level Vietnamese bosses as street sellers, restaurant workers or factory workers.
"The conditions of these semi-slave contracts are usually very tough. If the street sellers are not able to make the payments regularly, the bosses seize their goods. If this is not enough, other types of pressure follow: beatings, raping of women, kidnapping of children, and murder.
"Under pressure to cover these debts, émigrés sometimes turn to the more lucrative underground: trafficking in drugs, weapons, cigarettes or servicing the criminal gangs."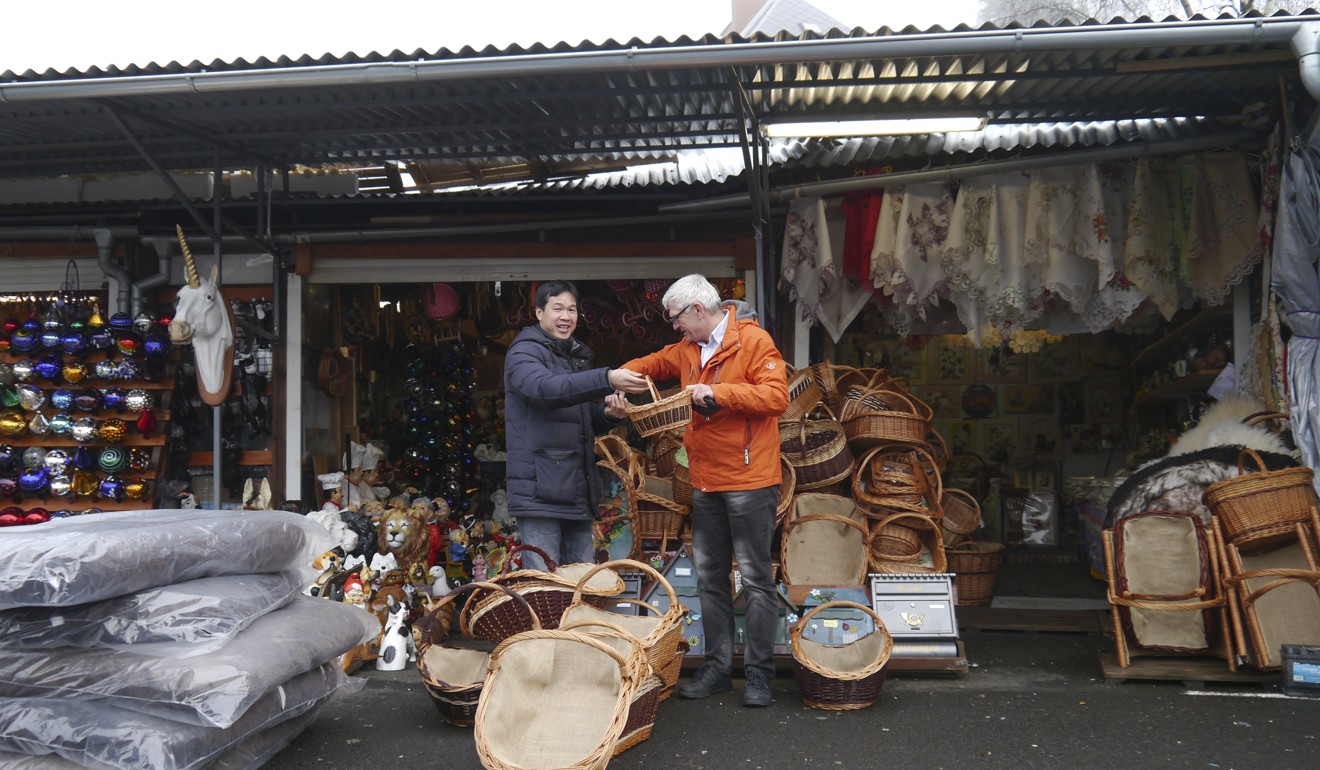 When factory jobs dried up due to economic recession, foreign workers were released first, but many of them refused to join the assisted return programme provided by the Czech government. In 2013, resident Vietnamese became naturalised when the Czech Republic recognised them as a national minority.
"They had no other choice but to rely on the compassion of their compatriots, who provided them with food and makeshift accommodation, for instance on the premises of wholesale marketplaces," Broucek explains. "It is likely not far from the truth to assume that such socially excluded people were even willing to take slave jobs in illicit marijuana grow houses and other illegal enterprises."
Hong Kong's illegal drug problem is worse than official numbers suggest
And such illegal enterprises are proving not just a problem for the Czechs and Germans. The 2016 European Union Drug Markets Report, collaboratively produced by the European Monitoring Centre for Drugs and Drug Addiction (EMCDDA) and the European Union Agency for Law Enforcement Cooperation (Europol), states that ethnic-Vietnamese organised crime groups play a prominent role in the production and distribution of methamphetamine in the Czech Republic and are involved in the trafficking and distribution of methamphetamine in several EU member states, as well as a range of other criminal activities, including cannabis production, the facilitation of illegal immigration and human trafficking.
The report goes on to explain that their drug trafficking activities often rely on links between Vietnamese groups in the main countries of production and contacts among the diaspora in consumer countries.
For instance, criminals of Vietnamese origin have been found by French police to be involved in the smuggling of methamphetamine from the Czech Republic to France, where the drug is distributed among the Vietnamese and Filipino communities. Vietnamese groups have also been found to be involved in the trade in methamphetamine in Poland, Slovakia and the Nordic countries, Europol adds.
Unlike in the US, where crystal meth arrived with instantly devastating public health effects, it has been spreading fairly slowly in the EU
According to Andrew Cunningham, head of sector – drug markets, crime and supply reduction at the Lisbon-based EMCDDA, analyses of municipal waste water in more than 60 European cities and towns, looking for traces of drugs entering the sewage systems through users' urine, reveal distinct geographical and temporal patterns of drug use across Europe with overwhelming clarity, showing that crystal meth use is heavily centred in the Czech Republic, Slovakia and the Bavarian border regions.
"Unlike in the US, where crystal meth arrived with instantly devastating public health effects, it has been spreading fairly slowly in the EU," says Cunningham, "from the Czech Republic and Slovakia to Austria and Germany, with Finland also recording a spike in imports through the postal system."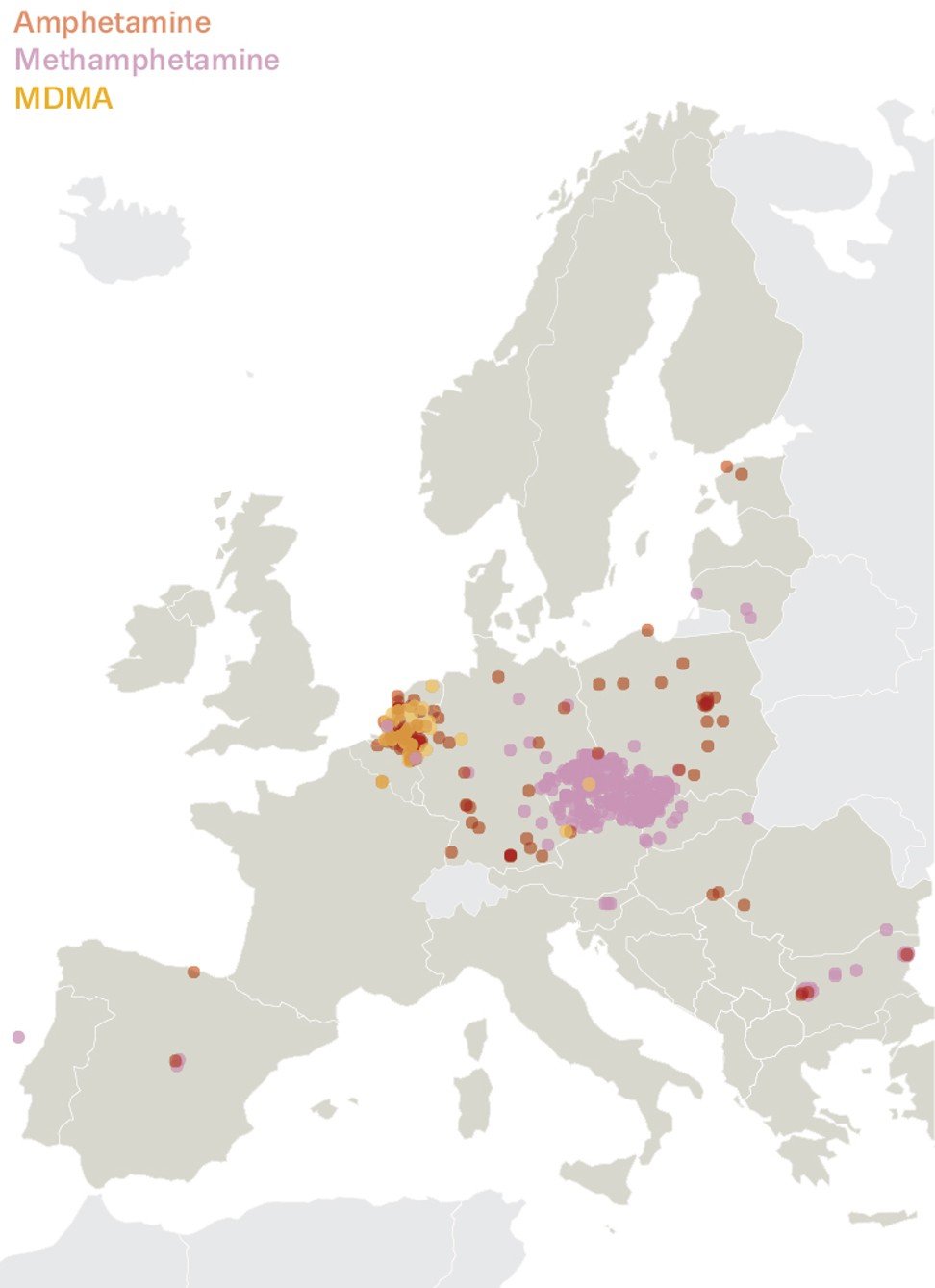 When returning to the Asia Dragon Bazar, my taxi driver points out that the Vietnamese traders enforce a no-photo policy despite the market being located on public land where photography should be allowed. That the Czech authorities tolerate this, he argues, proves that they are somewhat complicit in what goes on there. When I attempt to photograph the market, I am immediately surrounded by a dozen or so Vietnamese men and told to stop.
This comes despite judges and prosecutors from Weiden and the Czech city of Pilsen meeting in October to discuss how to end crystal meth trade at such markets. Pilsen prosecutor Anna Marikova told the Germans that it was nearly impossible to recruit informants in the Vietnamese community, and that the drug laboratories were constantly on the move, from one rented flat to another.
Watch: inside the meth lab Chinese criminals set up before being gunned down by Philippine police
Marikova noted that the quick movement of laboratories is facilitated by the many vacant buildings on the Czech side of the border amid a lack of formal employment in the region.
"The deals are increasingly done by dealers and customers meeting in small grocery stores in the countryside, which makes monitoring additionally difficult," she said.
In return, Alfred Thaller, head of the criminal investigation department's drug division of the police in Weiden, talked about "joint investigation teams, or JITs", through which German investigators convey information to their Czech peers, including highlighting the specific Vietnamese market stalls where crystal meth seized by German police was bought. Since 2016, German and Czech investigators have been allowed to exchange information and evidence quickly, without needing to go through formal channels of bilateral judicial help.
Revealed: how Hong Kong became the crystal meth corridor linking China to the lucrative Australian market
A somewhat ironic example of improved cross-border cooperation occurred late last year, Bavarian fire departments quickly racing to the aid of their Cheb counterpart when a number of booths at the Asia Dragon Bazar were ravaged by a fire. Though the conflagration was largely fuelled by fake Adidas shirts and Louis Vuitton bags, Bavarian media speculated that crystal meth and cannabis added their distinctive aromas to the fumes.
According to Lorenz Mueller, fire superintendent of Bavaria's Waldsassen County, who took part in the operation, "It stank like the devil."