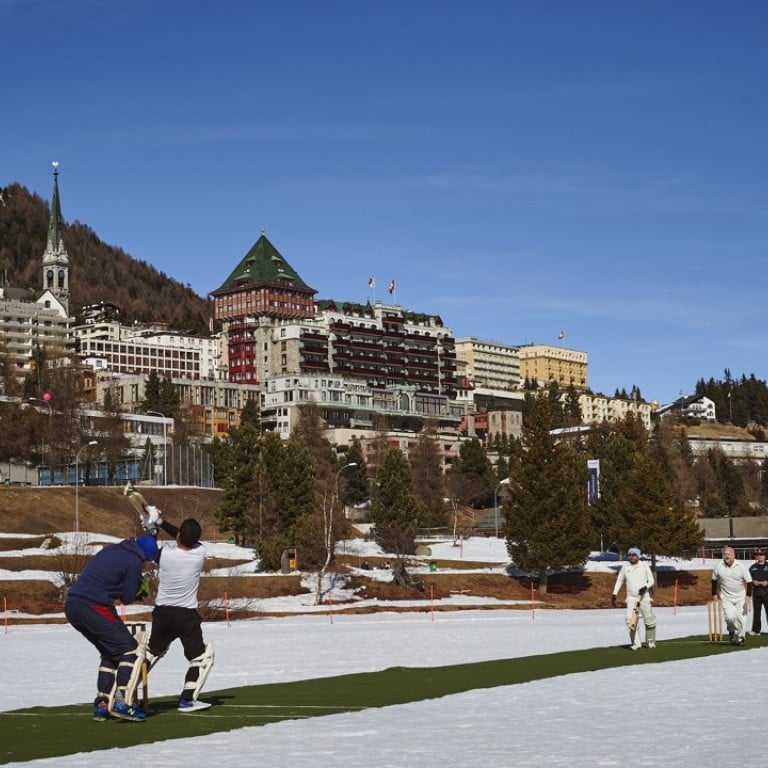 Sports rivals India and Pakistan unite for cricket on ice in St Moritz, and hearts melt
Cricketing legends Virender Sehwag, Shahid Afridi and Jacques Kallis have a ball at offbeat tournament in the Swiss Alps as fans get a rare chance to get up-close with their favourite stars
Switzerland has long been a popular travel destination with Indian tourists, largely thanks to its use as a backdrop in Bollywood films, its hills coming alive with perfectly choreographed and synchronised dancers. The young couple from Mumbai, however, sitting next to me on the Glacier Express train, are visiting the chic Swiss resort of St Moritz for a very different and highly unusual reason: a cricket tournament … played on ice.
As our train navigates the lofty mountain passes, vertiginous viaducts and lengthy tunnels of the Unesco-recognised rail route, Arjun and Anjali are deliriously excited at the prospect of getting up-close to Indian cricketing legends such as Virender Sehwag and Mohammad Kaif in one of Europe's last remaining playgrounds of monarchs, magnates and movie stars.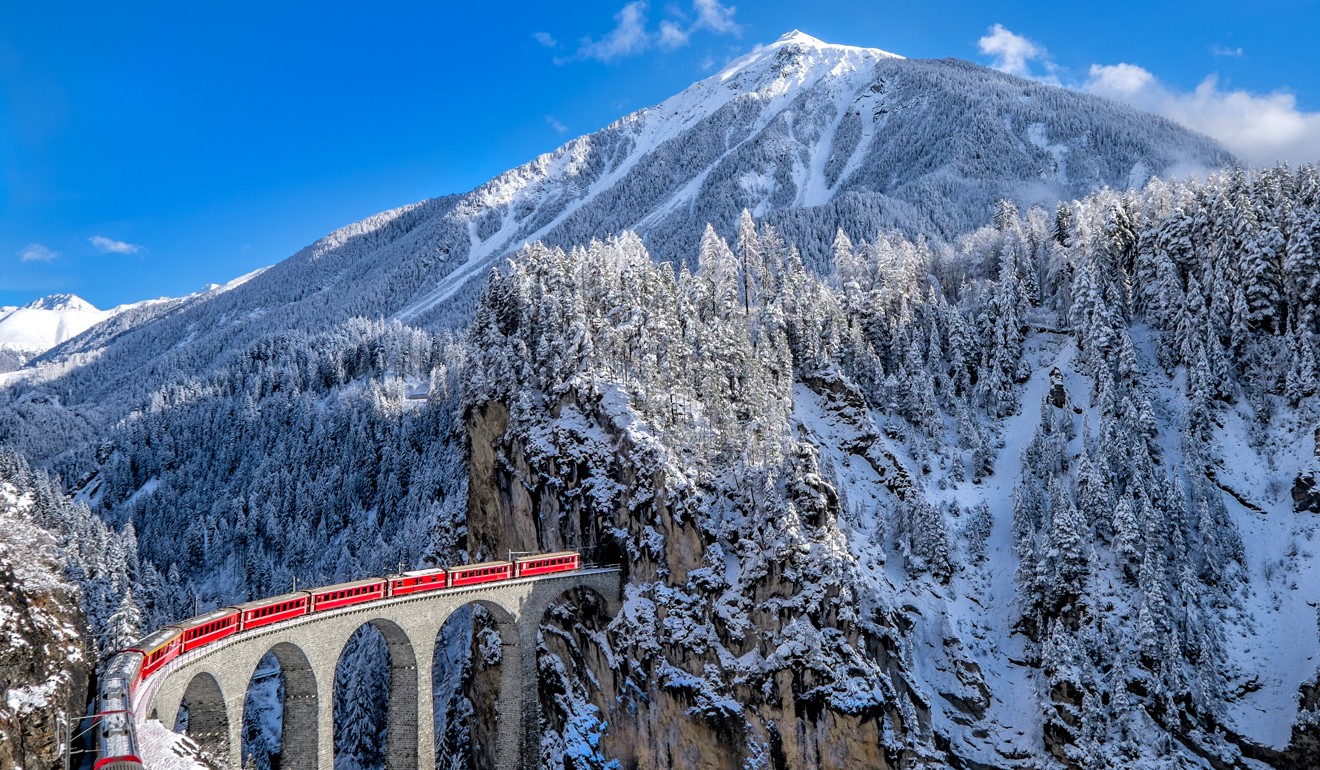 Switzerland is renowned for its landscapes and efficiency, of course, and for its sensational cheeses, its watch industry and even its wines. Less well known is its ice cricket, a sport that has been played in St Moritz since the 1980s, originally by British enthusiasts. The 2018 St Moritz Ice Cricket tournament, held in February, is the first time that professional cricketers have pulled on their bobble hats and thermal underwear and made for the towering Swiss Alps in winter.
Part of the allure of glitzy St Moritz, which nestles in the mountains at an elevation of 1,820 metres, is, in fact, its inaccessibility. If you do not fancy the ridiculously pictur­esque train journey among Europe's highest peaks, it is a three-hour drive from the nearest international airport, in either Zurich or Milan, in Italy. The other alternative is the town's small Engadin Airport, ideal for landing a private jet. All of which means that travellers rarely visit St Moritz on the spur of the moment.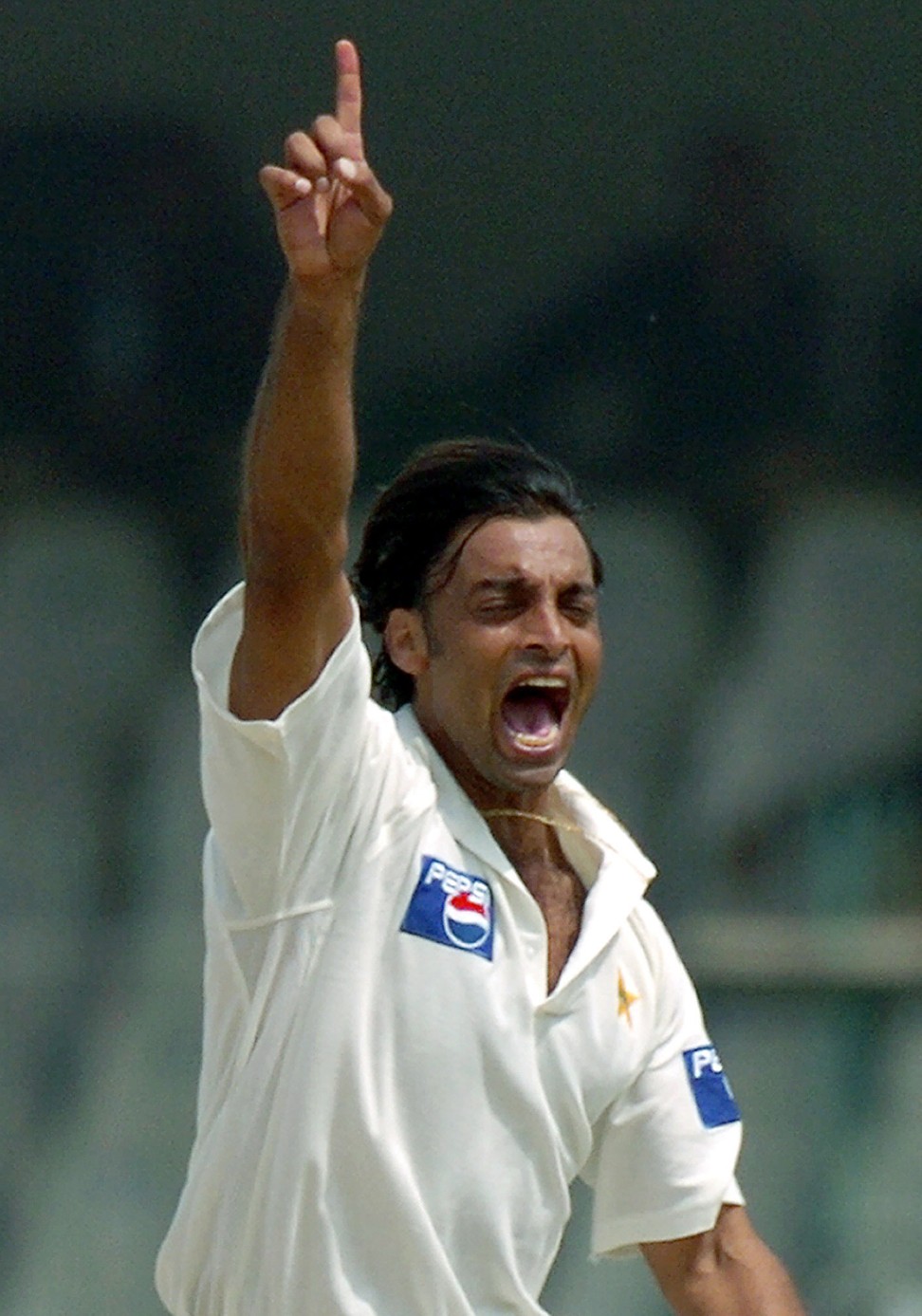 Once on the ground, however, St Moritz offers five-star opulence of a level that only the Swiss seem able to deliver. Nowhere typifies such rarefied luxury like Badrutt's Palace Hotel, a hospitality institution and host for this year's St Moritz Ice Cricket tournament. Stepping from the train onto the station platform, I am met by an impeccably dressed chauffeur holding up a wooden sign with my name on it. As he carries my bags to a navy blue vintage Rolls-Royce, he explains, to my dismay, that the property is only two minutes' drive away. 
The Badrutt's Palace lobby feels like the inside of a church, with elegant woodwork, artworks that include a 16th-century painting of the Madonna from the school of Raphael – possibly by the Italian artist himself –  and soaring windows looking out towards the Piz Rosatsch mountain. Down below, I spy that the frozen white surface of Lake St Moritz has been topped by an incongruous strip of green – a wicket made of artificial turf – and as if on cue, a slightly chubby Shoaib Akhtar, the fastest bowler in cricket history and a Pakistani legend, walks past, staring intently at his phone.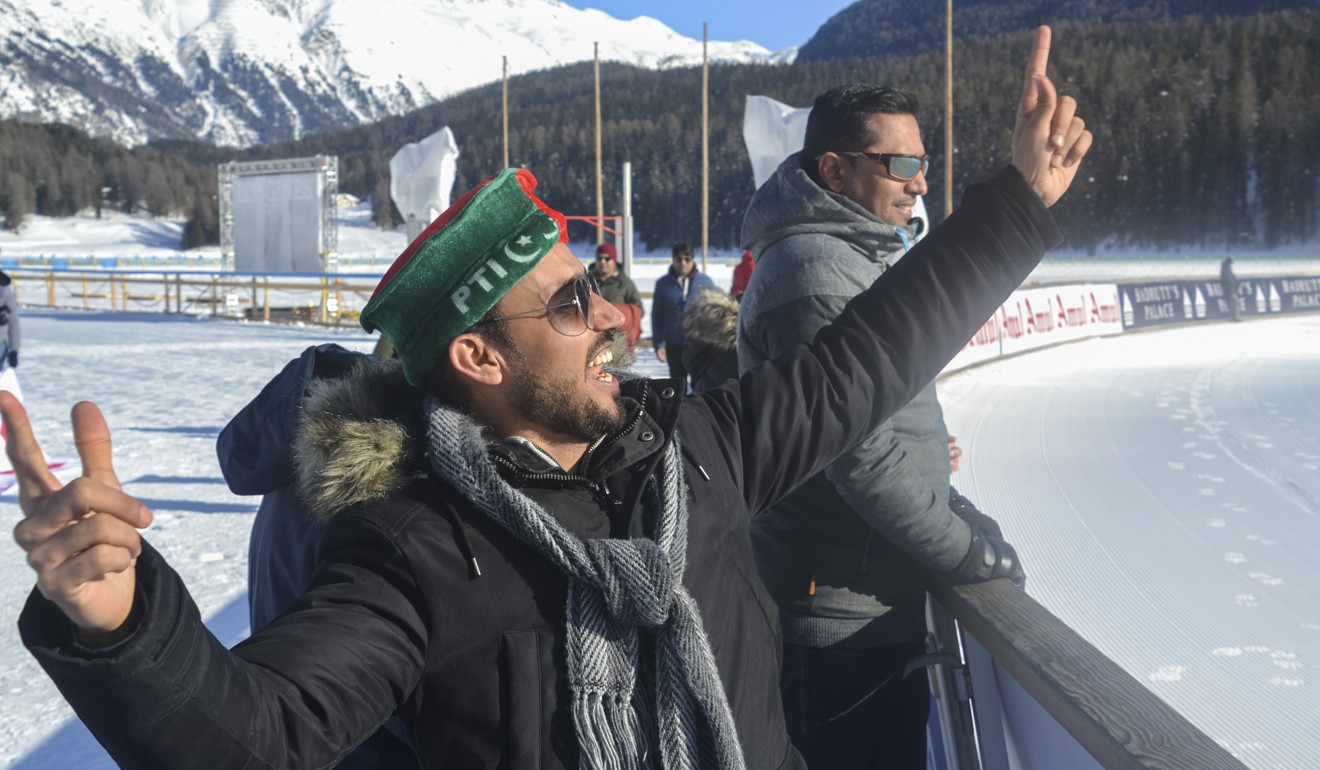 Badrutt's Palace has been the definitive see-and-be-seen spot in St Moritz since it was opened, in 1896, by pioneering tourism entrepreneur Caspar Badrutt. With 157 rooms and suites, the property is still owned by his family today. 
St Moritz's history as a travel destination began earlier still, in 1864, with construction of the first spa rooms, the crystal-clear water from the surrounding Engadin mountains having gained a reputation for having curative properties. Cold-season sports then took over, with the small town even hosting two early Winter Olympics (in 1928 and 1948).
Wintering in St Moritz soon became de rigueur, with Badrutt's Palace the high-society destination of choice. Charlie Chaplin and Marlene Dietrich were regulars, a young Alfred Hitchcock spent his honeymoon here and Audrey Hepburn also dropped by, as did global leaders and royals major and minor.
Many would have skated on the lake, no doubt, the thick icy surface of which can hold substantial weight, meaning that sizeable events can be held here with bleachers, a pavilion village and thousands of well-heeled spectators all safely accommodated.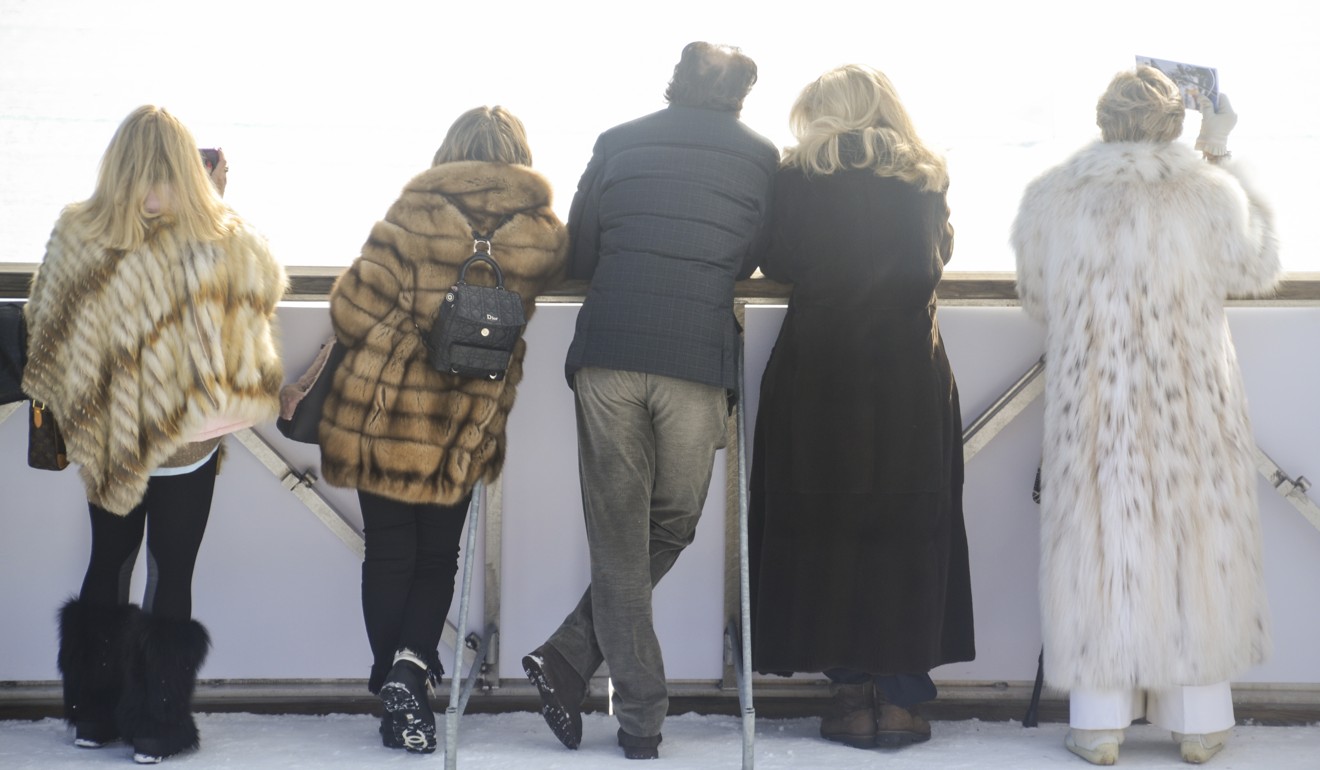 Spectators here tend to be so affluent, in fact, that this has to be the world's only destination where you get strange looks if you're not wearing a fur coat. Champagne gushes despite the cold and hospitality tents heave. Equine events are especially popular, particularly the annual White Turf St Moritz meeting, which is also held in February and features flat races, trotting races and the frankly insane Skikjöring. The word is Norwegian for "ski driving" and in St Moritz it involves skiers being pulled behind horses at speeds of 50km/h or more. 
St Moritz Ice Cricket, by comparison, is pleasingly tame and the brainchild of softly spoken lawyer and Swiss-born cricket nut Vijay Singh. To increase the profile of cricket in St Moritz, the first big name to sign on the dotted line for this year's tournament was Sehwag, a true Indian great, a destroyer of batting records and one of only two players to score both a double century in a one-day international and a triple century in test cricket.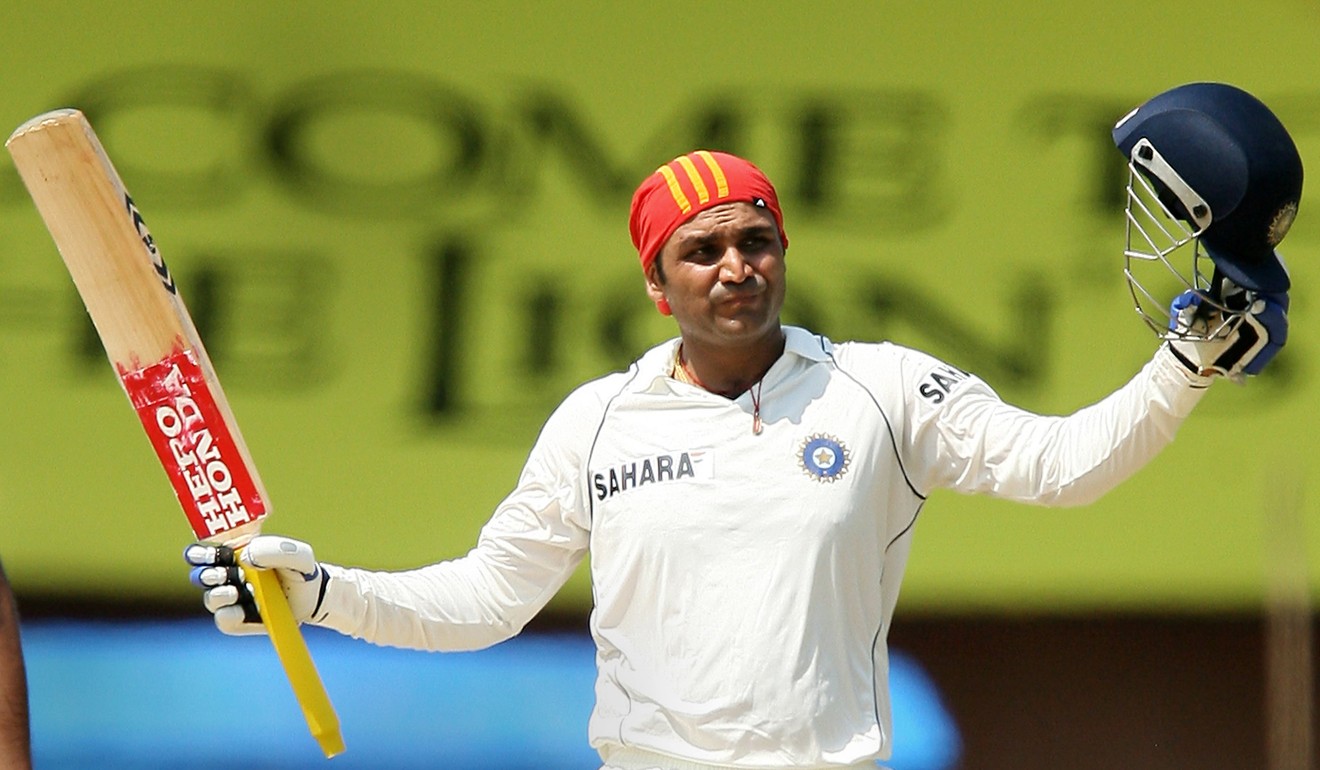 "I remember when we first spoke to Sehwag about our concept. He didn't even take five minutes to say yes," says Akhilesh Bahuguna, co-founder of the tournament. "His only question was about the kind of shoes he needed to wear to field on ice."
Other legends quickly followed Sehwag's example, drawn by the lure of the mountains and perhaps a chance to settle old scores, with the tournament's Royals team comprising players from England, Pakistan, South Africa and New Zealand, and the Badrutt's Palace Diamonds bringing together competitors from India, Sri Lanka and Australia.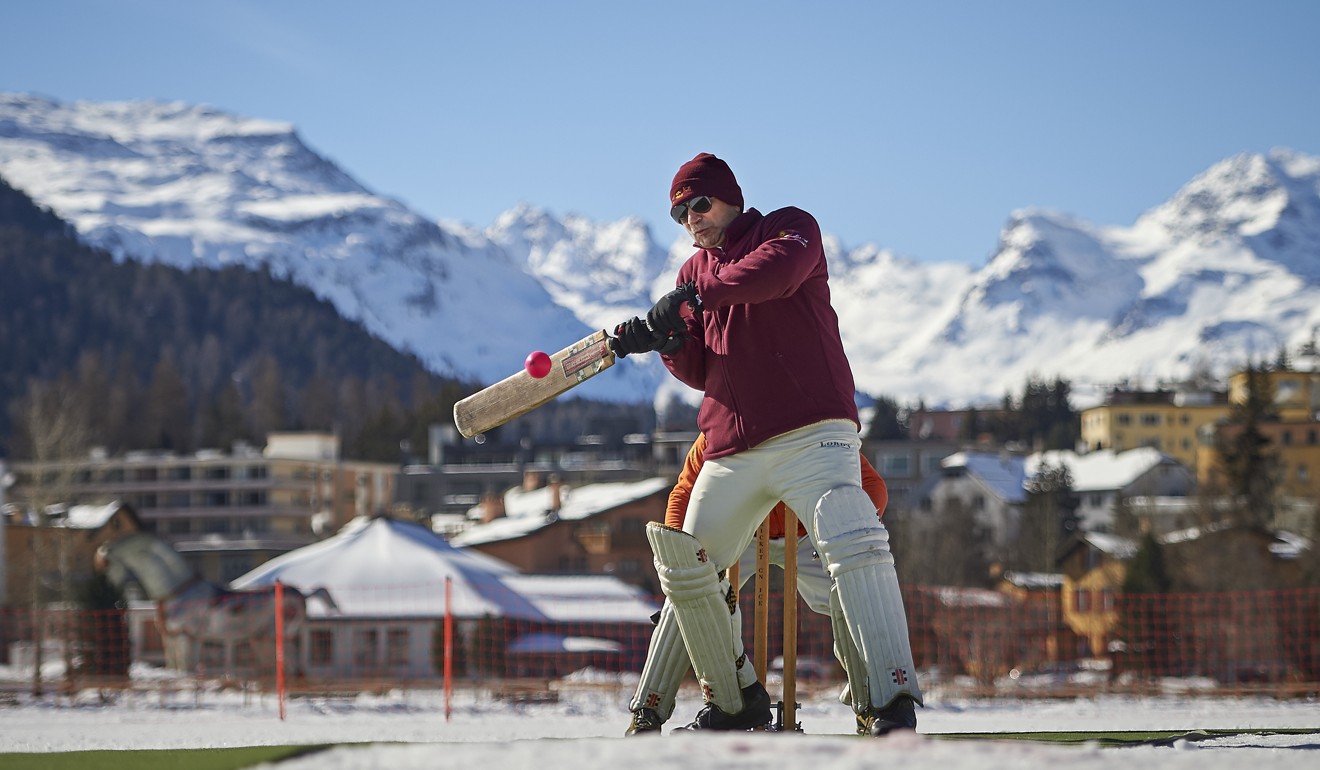 This year, kicking back in the warmth of Badrutt's Palace, we wait for a veritable who's who of international cricket to step onto the ice. As well as Sehwag, Kaif and Akhtar, they will include Shahid "Boom Boom" Afridi, of Pakistan, Mahela Jayawardene and Lasith Malinga, of Sri Lanka, South Africa's Graeme Smith and Jacques Kallis, and Monty Panesar and Matt Prior, of England, among others.
What's more, with T20-style cricket now a global power­house, everything will play out in front of cameras beaming the matches live to 87 countries, and legendary Pakistani bowler Wasim Akram, permanently wrapped up in a padded, hooded parka, is here as both a mentor to the teams and match commentator. 
Alongside the more usual bowls of Bircher muesli, breakfast at Badrutt's Palace on the morning of the first day's play includes mango lassi for the Indian and Pakistani cricketers. At a corner table, Daniel Vettori, a former New Zealand captain and only the eighth player in test history to score 3,000 runs and take 300 wickets, shares a joke with irrepressible Australian Michael Hussey.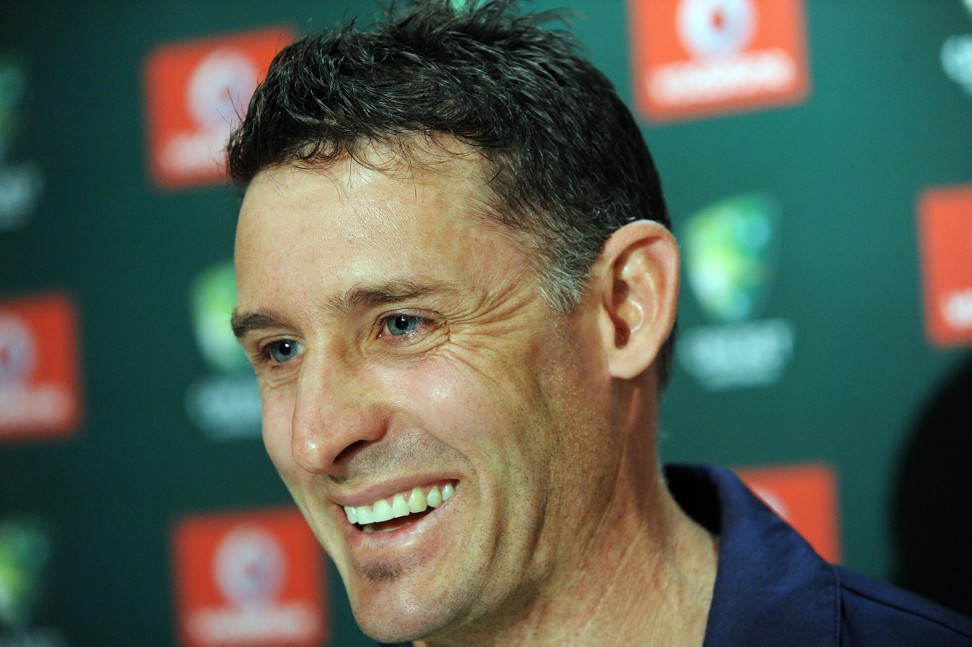 Many players go unnoticed by the hotel's mainly European clientele, but it is a different story once on the ice. The two days of play are free of charge to attend and fans can get close to their heroes in ways that would be impossible at regular matches. Although the total number of spectators will only number in the low hundreds, partly due to the tournament taking place midweek, the South Asian contingent provides volume of another sort, through singing, shouting and hardly believing their luck. 
"Abdul Razzaq, come closer," one shouts. "I want a selfie!" The Pakistani duly obliges, as other players do throughout the tournament.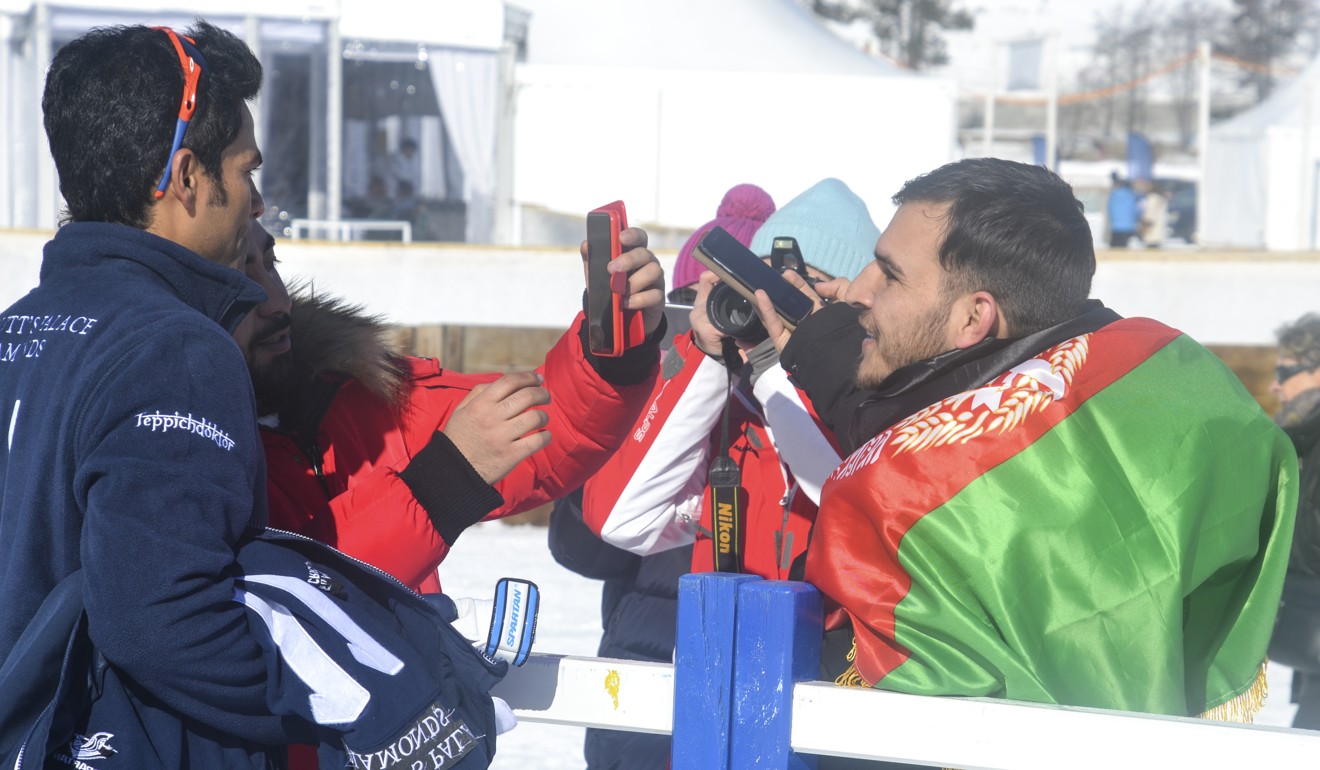 Indeed, among the fans, the flags of India and Pakistan are most prevalent, but one in particular catches the eye. Draped in the flag of Afghanistan, Sayed explains that he lives in Germany and is coy about how he got there from his birth country, but he is clearly delighted to be here, to tick off players from a list of his personal favourites topped by Afridi and Akhtar.
While fans of the horse racing were obviously very wealthy, it appears that a number of South Asian cricket buffs have come to St Moritz on the cheap. Sayed is sharing a room with "a few" other fans and eating from the local supermarket. He is tempted by a wandering vendor from Badrutt's Palace, who serves sweet cardamom-scented tea from a funnelled backpack, but five Swiss francs (HK$41) for a small cup convinces the Afghan otherwise.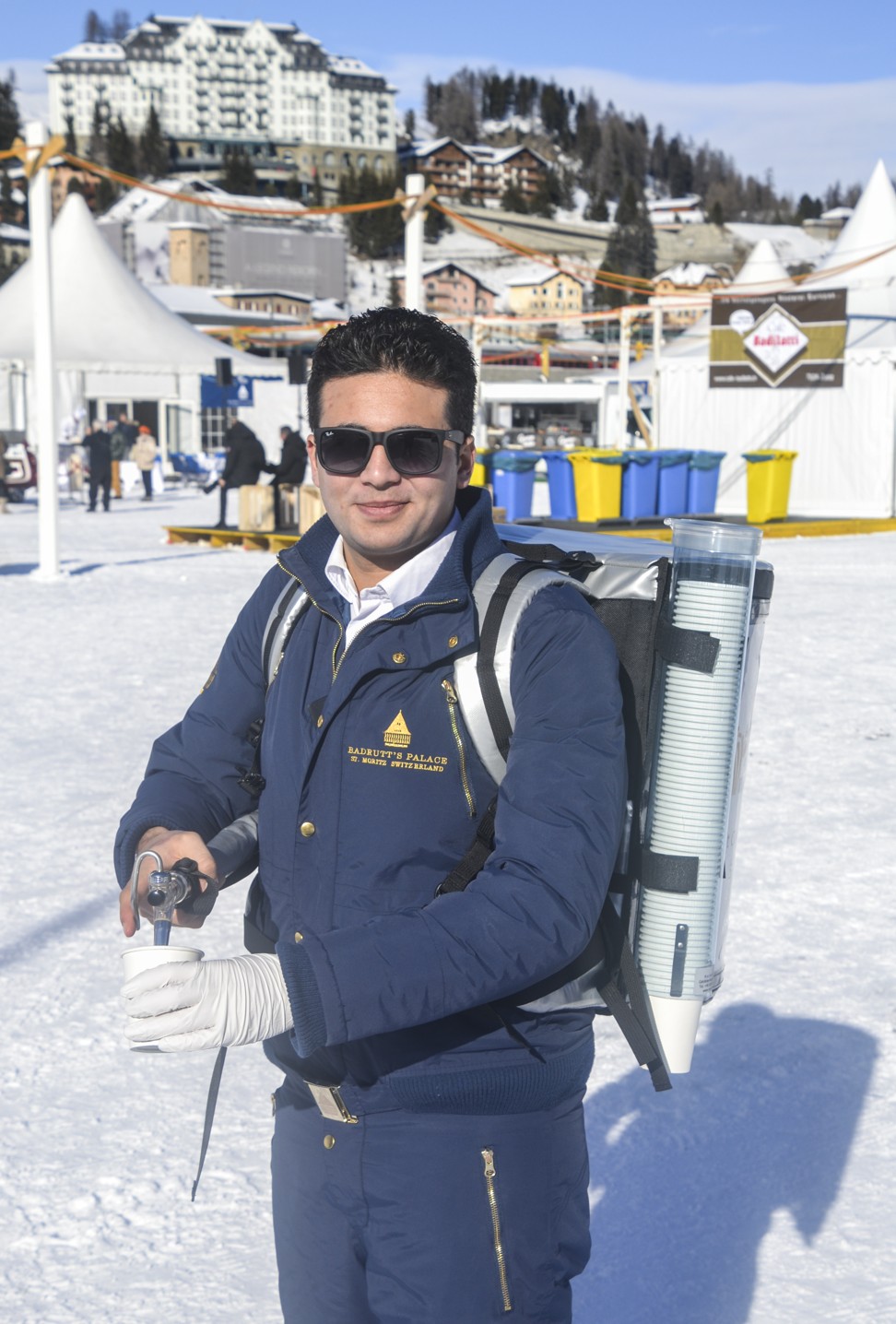 St Moritz claims to have more than 300 days of sunshine a year, but it is also mind-numbingly cold today beneath the clear blue sky. With the match under way, wind chill pushes the temperature down to minus 14 degrees Celsius, making it possibly the first ever cricket tournament where every player wears gloves. 
Other special touches include bemused Swiss cheerleaders dancing vigorously to music each time a four or six is hit, and given that this is very much a batsman's wicket, that happens with alarming regularity. 
Bowlers have the hardest job due to a slippery run-up and an unforgiving wicket surface, and fielding is also tricky given the lack of bounce. Despite fears, however, there is only the occasional comedy fall. 
Lunch in the hospitality tent provides welcome respite from the cold, with excellent, real-deal curries vying with the Swiss favourite of melted raclette cheese on potatoes, pickles and charcuterie. Tiny dogs are a popular accessory among the more chi-chi diners, some mollycoddled mutts nestling in designer handbags, while photos of urban cricket in India are up for sale, the prints priced at a cool 6,500 Swiss francs apiece.
With plates cleaned, there is a reluctance – from players and spectators alike – to leave the toasty tent, but leave we do and eventually the afternoon ends with victory for the Royals, former England batsman Owais Shah smashing a quick-fire 74 for the victory.
Day two sees the mercury plunge even lower, doubtless especially painful for those cricketers (allegedly) nursing sore heads from the night before. The number of spectators, however, has increased, which gives Singh confidence. 
"Ice cricket at the Winter Olympics is a long shot," he says, "but the initial response from players and sponsors here has been encouraging. Our aim is to make this an annual event with a three-match series."
Cutting to the chase … the South Africans are hugely instrumental in a second win for the Royals. Despite the Diamonds posting a healthy 205 for five in 20 overs, the victors make light work of the run chase, thanks mainly to a blistering 90 not out by Kallis and Smith's 58.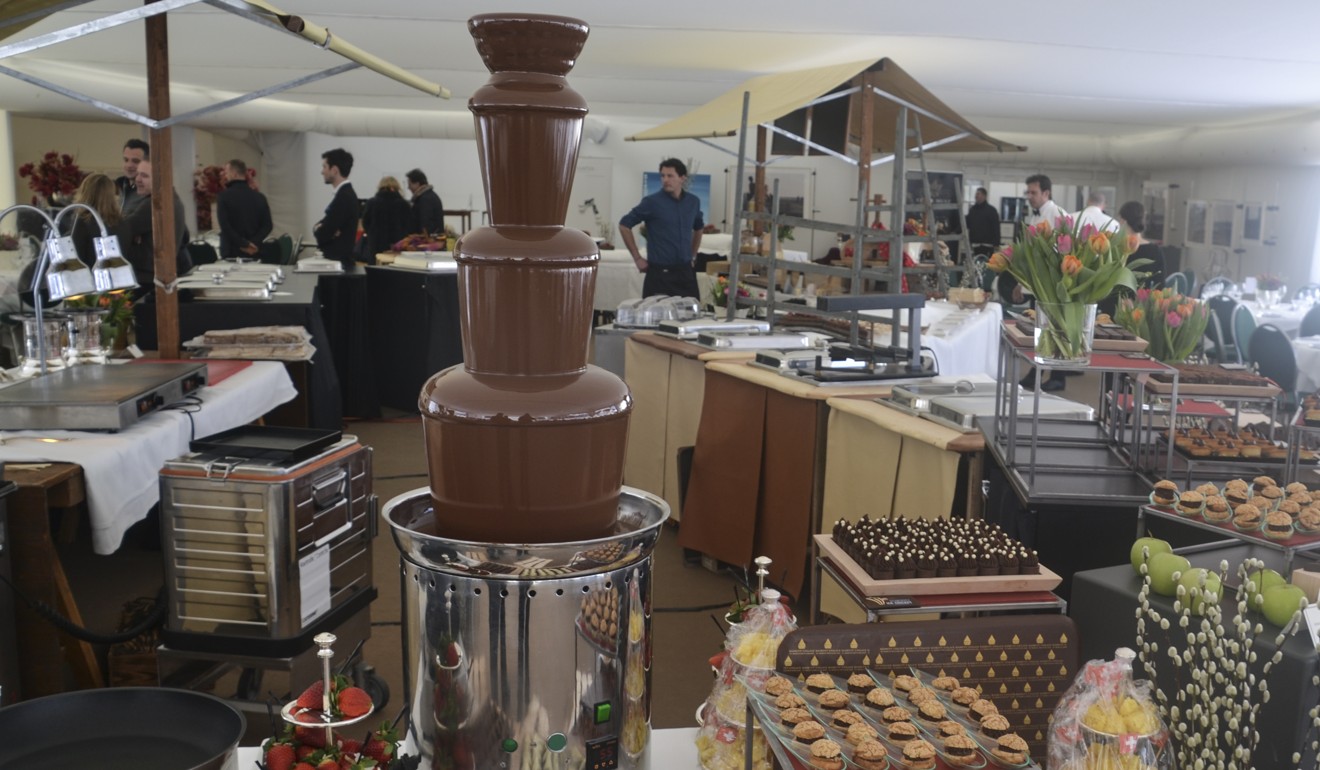 "Overall, this was a big success," Kallis says of the tournament. "Batting is easier – after three or four balls, you're nicely warmed up – but bowling and fielding are difficult in these conditions." 
And considering the environment, perhaps Smith can be forgiven for his wavering concentration when caught on the boundary by Kaif. 
"It took some time to adjust to the conditions but let me tell you," Smith says, "this is the most beautiful setting on the backdrop of which I've ever played a cricket match."
Afridi, meanwhile, admits that conditions proved tricky, especially for bowlers. "Maybe they can make the ball a touch lighter, maybe it will help in bouncing," he says. "Right now, it's skidding more."
Ultimately, however, there are many winners from the two-day tournament, which makes news around the world, especially in India, where one photo of Afridi matters to many cricket fans far more than the score. 
The picture shows the former Pakistan captain standing with Indian fans, having asked them to unfold and hold up their nation's flag, a poignant and symbolic act considering the two countries are historic enemies. The move makes applauding headlines, with India's The Hindu newspaper trumpeting, "Afridi's touching gesture wins hearts."
It is testament, perhaps, to the power of sport that such a moment happened – in distant, cricket-shy Switzerland, of all places. And if St Moritz Ice Cricket has played any role in thawing relations between hostile nuclear powers, then surely the world should feel grateful to Singh, Bahuguna and everyone who made such an unlikely gathering a heart-warming reality.