Canada
Get more with myNEWS
A personalised news feed of stories that matter to you
Learn more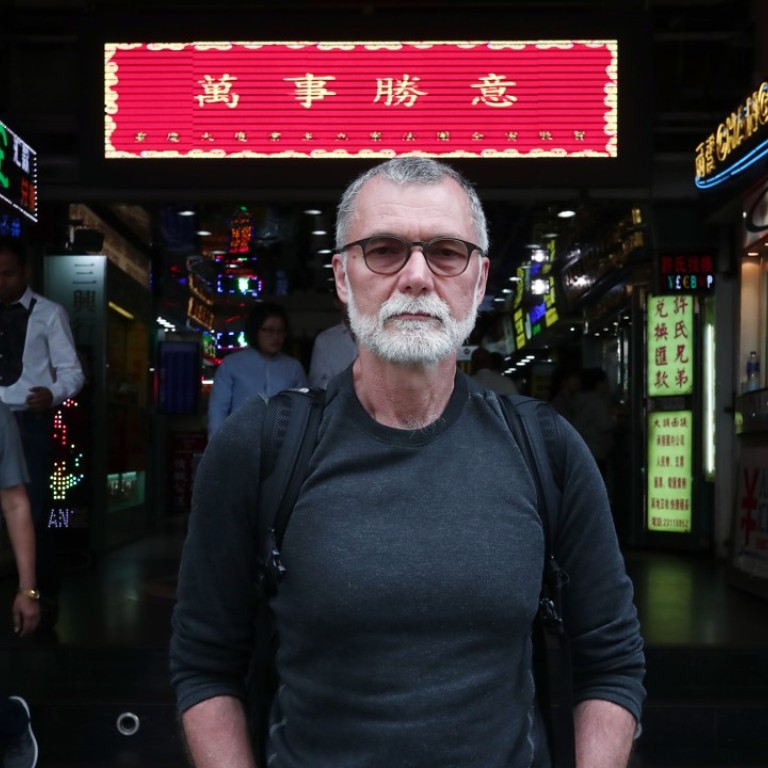 Escape from communist Czechoslovakia: how one man crossed the Alps to freedom
Geologist and mountaineer Jarek Jakubec, who believes life as a refugee in the 1980s was easier than it is for today's exiles, says leaving his parents behind was the hardest thing
Active resistance I grew up in Czechoslovakia, in the heart of Europe. We spent the weekends at my grandfather's farm in the country, and during the week I went to school in Brno city, played soccer and was a naughty kid like anybody else. I read lots of travel books and dreamed about the countries, but couldn't go.
During 1968, when my country was invaded, my father was active in the anti-communist underground. The Russian occupation had a major impact on me as an eight-year-old boy. I remember the resistance meetings in our house. I remember tears and frustration that the nation did not pick up arms and fight. After the Russian occupation, my father was beaten during interrogation by secret police. But he remained silent and they had to let him go.
Following national service in the army, I worked in geological surveys in the mountains, but because my father had a problem with the police, there was no chance I could get a visa to the places I wanted to go. So after university we decided, if we can't go legally, we'll go illegally. I was 27 years old and just married (to Dana).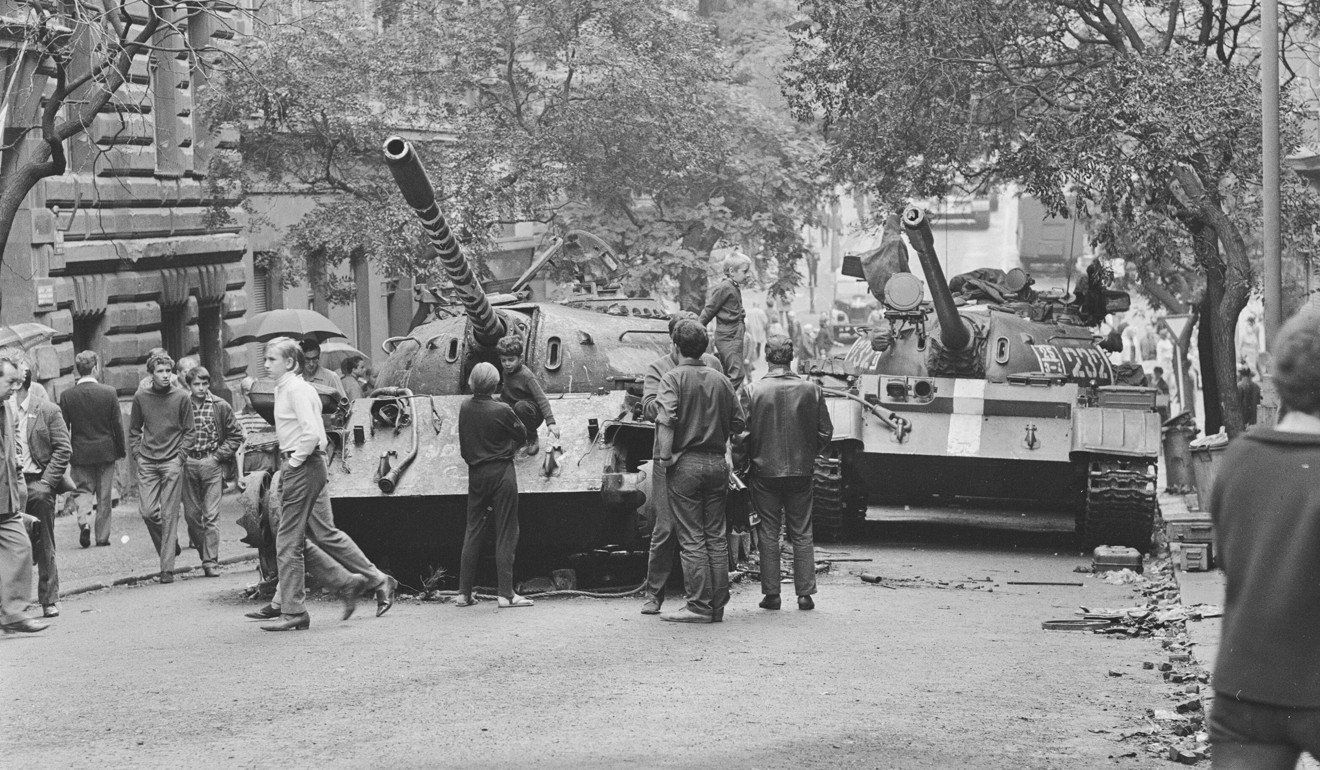 Climbing the Iron Curtain My father always encour­aged me to leave the country, and I viewed it not as a cowardly escape but as a form of resistance. I am glad that I found the courage to leave. It was not the fear of escape or being caught or killed crossing the border, it was finding the courage to leave my parents behind and possibly of not seeing them again. It was the hardest decision I have made in my life. I will forever see my father and mother waving at us in tears as the train was pulling away from Brno railway station. It was 1987.
Although (Mikhail) Gorbachev was already in power, there was not much sign of fundamental change. The only option was via Yugoslavia. Yugoslavia was also communist country, but it has a mountain range – the Alps – between Austria and Yugoslavia. Our first attempt was the Adriatic Sea, where we tried to pay off fishermen to get us to Italy. That was not successful so we tried to cross the railway; there was one station where some refugees managed to cross to Italy – but that was guarded. So we decided to cross the Alps. Me and Dana were young and fit, so it wasn't that difficult.
Camp life We managed to get to a police station in southern Austria. They didn't know what to do with us, to our surprise, but they recommended we take a train to Vienna. There we got to a refugee camp and spent a week in quarantine with 60 other people from all over the place.
Some of them were really, really troubled individuals. There were some murderers. It was, basically, jail. They took all your belongings, and you're going every day through interrogation with the police.
I think today's (worldwide refugee) situation is probably more difficult by several magnitudes. Lots of refugees come from an environment and society that's somewhat dissimilar to ours. When you see young people and families suffering, and suffering which we cannot see – the fact that they are leaving loved ones behind – I think there is only one way to react to that, and that is with compassion.
Canada calling I was reading a lot about Canada, and I was a mountaineer … We were processed and accepted as refugees. It took about six months. It wasn't easy because we couldn't work (as asylum seekers, in Austria). But when we got to Canada, life was finally put back on track.
When we arrived, my English was very poor, but I spent three or four months studying intensely. The problem both of us were facing was that if you don't have Canadian experience, you can't get a job, and you can't get Canadian experience because you don't have a job. I still keep the folder of some 50 or 60 applications, each one politely answered (rejected).
I had university plus three years of experience in geological surveys. It was about five months before the job offer came. We were in Ottawa. I found a job with a hydrological firm in Yukon – I got an interview over the telephone. I pulled together C$190 – half of our finances at that time – and bought a ticket for the Greyhound bus. It took me four days to bus across Canada.
We said we'd give it six months, and whoever had the better job, the other would follow. So Dana joined me up in Yukon, and we spent five years there. Communism was overthrown (in Czechoslovakia) in '89, and our son, Philip, was born in '91. So that was the first time we went back (to Czechoslovakia). It was very emotional to see our parents and relatives, as well as to see a free country.
Into Africa I was offered a job in South Africa at a diamond mine. With a one-year-old kid, we moved to South Africa. It was dramatic and surprising how sophisticated parts of it were, next to absolute poverty. Six months later, we moved to Botswana, where I was responsible for diamond mines.
That was probably the best time of our lives. Botswana – the only functioning democracy in Africa – has only 2 million people and produces 30 per cent of the world's diamonds. But chiefly it has fantastic landscape and wildlife. The children – (his daughter) Teresa was born there – were exposed to real Africa for five years.
An encounter with lions I'm not a religious person, but I must admit once in my life I prayed. We went into the central Kalahari Desert. I took my son, who was just two years old. We camped under acacia trees. About midnight, Philip woke up … suddenly I heard noises and soon recognised that it was a pack of lions, hunting. They made that typical noise which was increasing in intensity, so it was clear that they were coming towards us. It was absolutely terrifying for me to hear sniffing at the tent.
I was kneeling over my son with a pillow, ready to choke him if he started crying … to prevent him from crying (not to suffocate him). So, yes, I attempted to pray. And Philip slept through. The lions didn't come into the tent. Maybe somebody was listening to me. In subsequent years, we had close encounters with all sorts of wildlife.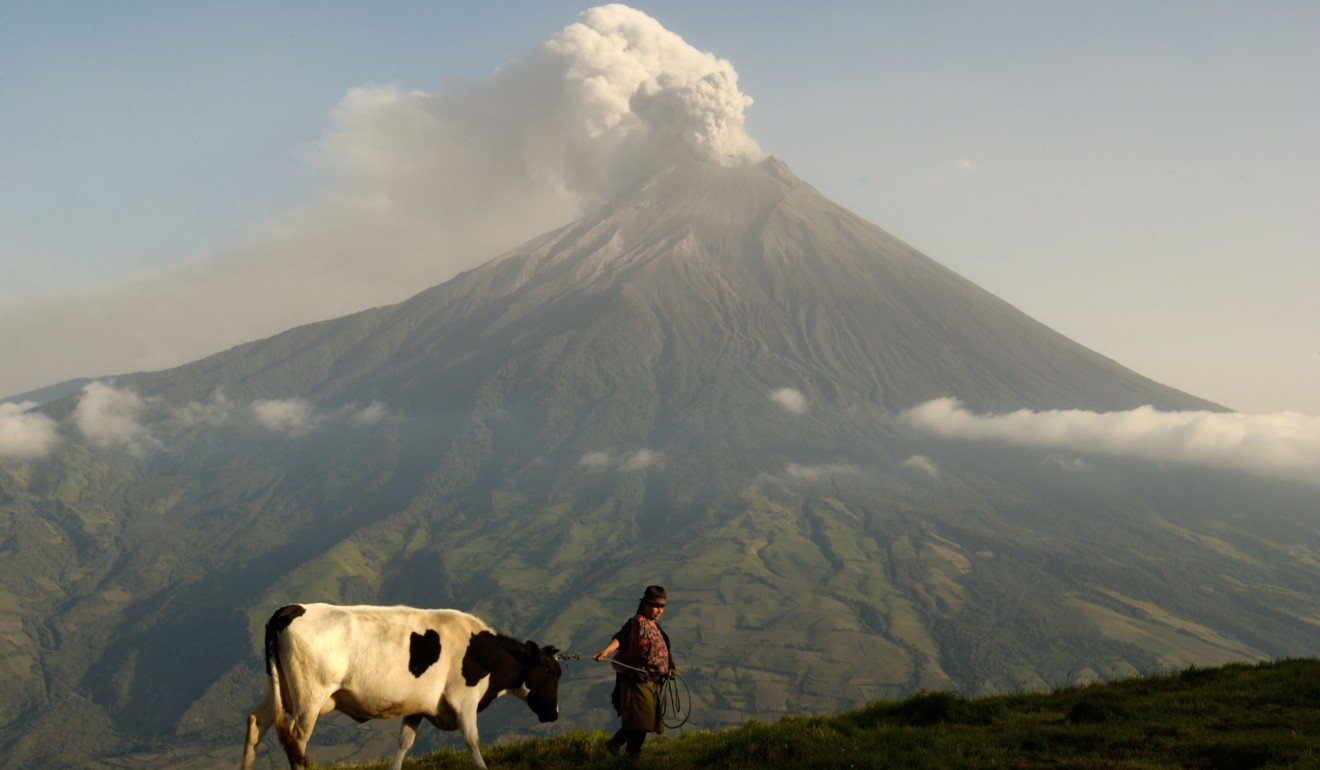 Vancouver and volcanoes When we got back to Canada I joined a consulting firm – SRK – in geology and mining based in Vancouver. I was building up the group as projects were growing all over the world; about 87 countries. I travel about 40 to 50 per cent of the time, which also gives me the opportunity to stop in Europe to see my Mum.
I like to do mountain climbing or something similar every trip. My hobby is climbing volcanoes – in the Andes, Bhutan, Bali, New Zealand – because that's related to my specialism in diamonds as a geologist/mining engineer. SRK is fully owned by employees. I am one of the principals and my mission is to influence, wherever I can, the business of mining (to be) socially and environmentally responsible.
What I'm trying to do is to execute and develop projects in a more responsible way. It's easy to put mining into the category of not very popular things in today's world. But, unfortunately, your microphone, your computer, your TV, your bus, your car are all made from mining. Mining does nothing else but respond to our behaviour. If we stop wasting resources …
When he is in Asia – most recently, he was visiting SRK's office in Mongolia – Jarek Jakubec likes to visit Hong Kong to hike in Lantau or Sai Kung.