Each day for three months, after an eight-hour shift serving fried chicken in a fast-food restaurant, Tang Qianqian retired to his cramped flat in Huizhou, a third-tier city in Guangdong province, to spend four hours writing the next chapter of a fantasy novel. His tale was of a young man reborn into a magical world, in which he fought monsters, collected artefacts and progressed to new adventures.
With 6.4 million authors, Chinese online publisher models itself after Disney and Marvel
Readers could immerse themselves in his story as it unfolded on Qidian.com, one of the most popular online publishing platforms in China, but the few who did so never found out how the tale ended, because Tang didn't make it that far. The serial was cancelled after about 100 chap­ters, due to a lack of eyeballs.
Such are the rules of the online publishing industry in the world's most populous nation: if a story wins the numbers game, it lives to be read; if it does not, it dies.
Tang was just one of millions of aspiring writers aiming to hit the big time in an industry that generated 12.7 billion yuan (US$2.5 billion) in revenues in 2017, according to Shanghai-based market-research company iResearch Consulting. The successful few, such as Zhang Wei, who is better known by the pen name Tang Jia San Shao, can earn more than 100 million yuan a year.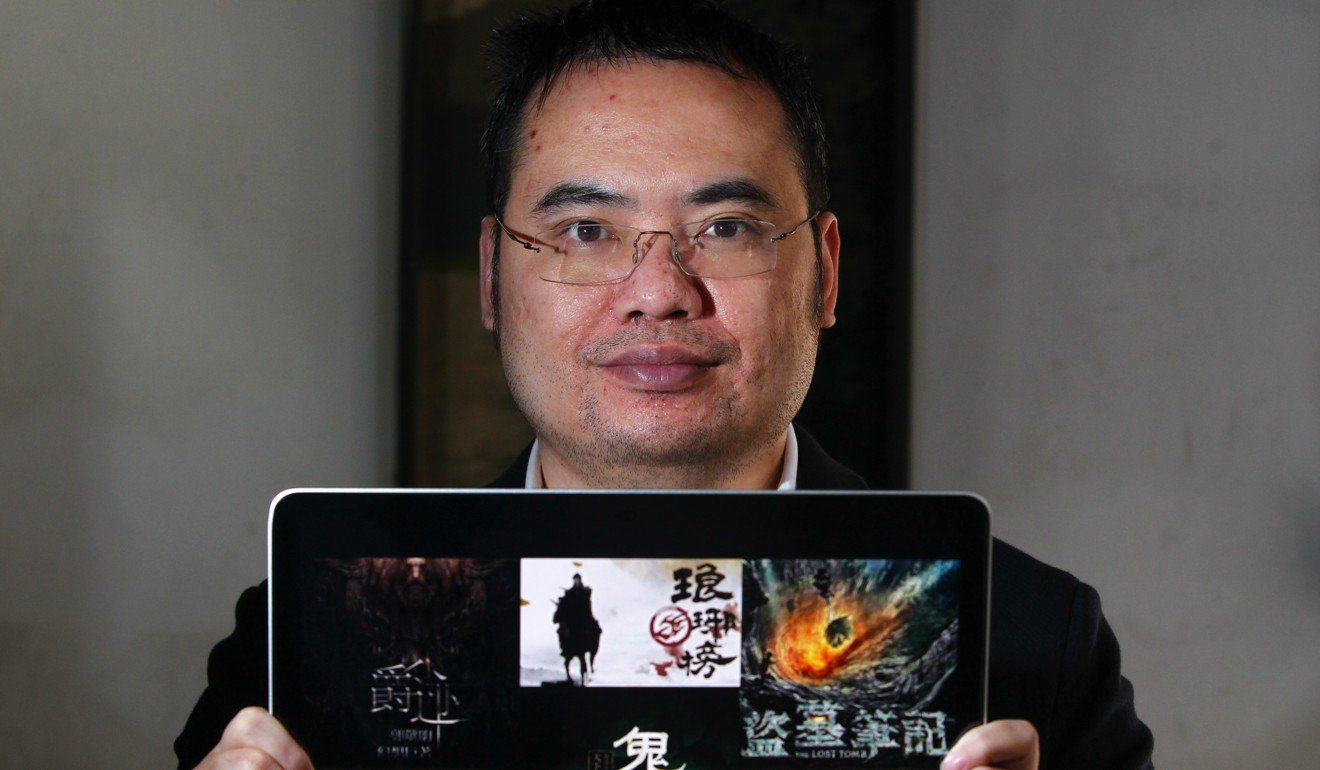 When starting out in the online business, writers post the first 100 or so chapters of a story – each of which tend to be between 2,000 and 3,000 words – without payment, to test the waters. Only when a title has acquired a size­able following will the writer be offered a contract.
Thereafter, readers – the honest ones, at least – pay by chapter at a rate starting around two fen per 1,000 words (one fen being 0.01 yuan). The revenue is shared between the platform and author, with the cut enjoyed by the writer being dependent on the negotiated deal, and his or her clout.
Serious money, however, can come from a successful novel's adaptation rights. Chinese entertainment com­panies scour online literature platforms for the next Game of Thrones or Langya Bang (known in English as "Nirvana in Fire", and one of the most successful Chinese television dramas of recent years). They are willing to pay fortunes for tales with the potential to become films, TV or animation series, or video games.

Zhang pocketed 122 million yuan in 2016 and 130 million yuan last year, primarily from selling the rights to some of his 15 fiction series. Douluo Dalu ("Douluo Continent"), for example, was bought for an undisclosed sum by Tencent Video, which turned the story into an animated series (the first episode was broadcast in January this year).
Tencent Video is a streaming website owned by Shenzhen-based technology and entertainment giant Tencent Holdings, one of the world's most valuable companies. Hardly surprising, then, that China's online publishing industry is on fire.
Tencent Video, iQiyi in race to lead China's online video market
When Tencent Holdings' China Literature made its initial public offering on Hong Kong's Hang Seng Index in November, it proved to be the most profitable stock-market debut in the city in a decade. China Literature owns an audio-book app, QQ Reading (a Chinese e-book-reading device similar to Amazon's Kindle) and nine digital publishing platforms that are used by more than six million writers and attract some 191 million monthly users.
The promise of a financial windfall, however unlikely, and such platforms' low threshold to entry attract fiction writers in droves, contribute to what China Literature co-chief executive Wu Wenhui calls one of the four "cultural wonders of the world", alongside Hollywood films, Korean dramas and Japanese anime.

Chinese media feed the frenzy by reporting the rags-to-riches stories of ordinary people, such as a disabled farmer turned bestselling author, and a primary school­teacher whose life was turned around after she penned a breakout novel.
Nineteen-year-old Tong Hao, from Wuhan, the capital of Hubei province, started writing in high school and now earns up to 40,000 yuan a month, which has allowed his parents to retire early from their factory jobs. Tong employs the pen name Jie Jie De Xin Niang (which, strangely, means "Sister's Bride") and one of his popular works is Bukeseyide Yasewang ("Unbelievable King Arthur").
I once dreamt of becoming a writer, hoping it could change my destiny and improve my family's socioeconomic status. But one year into writing web novels, I realised that writing offers no short-cut in life
Law graduate Ye Pingping, 37, has been a police­woman in the east coast city of Xiamen, Fujian province, for more than a decade. She goes by the pen name Teng Ping and earned two million yuan in royalties, including adaptation rights, last year alone.
But these writers are among the fortunate few. "I once dreamt of becoming a writer, hoping it could change my destiny and improve my family's socioeconomic status," says Tang, the erstwhile fast-food worker. "But one year into writing web novels, I realised that writing offers no short-cut in life."
Writing a bestseller in the digital age hinges ­on many factors – and talent is not necessarily one of them.
Tang's first few attempts at writing a novel online, including the fantasy tale mentioned above, failed to interest editors. Over time, however, he began to under­stand the unwritten rules of the game.
Tencent's China Literature, mainland's biggest online publisher, launches IPO worth up to US$1.1 billion
Religion and politics are strictly forbidden and, although Tang could not comprehend why, so are mentions of the sensitive year 1989 and the number 64. (He discovered that the number – which can be read as June 4, the date of the Tiananmen Square crackdown – was a no-no after describing a character as being 1.64 metres tall, and seeing it published as "1.** metres".) Explicit sex is banned, but suggestive content and innuendo are encouraged because they attract eyeballs.
It is also necessary for writers to be aware of guidelines concerning what appeals to a mass audience. Romance novels, for example, have to reflect the relationship ideals of the general population. The male archetype, for instance, is the head of a large, prominent family-owned corporation or a commander in an elite military unit. Almost all success­­­ful stories have fairy-tale endings, the female protagonist marrying the handsome, rich and powerful yet loving husband.
On publishers' homepages, each series synopsis is accompanied by a brief description that includes short­hand such as "1v1", which indicates that the story has just one male and one female protago­nist, and they remain loyal to one another. "Double C" means they are both chaste ("C" standing for chu, the Mandarin word for "virgin").
When it comes to fantasy novels (the other dominant genre in Chinese online literature), the most common type of plot involves an oppressed character who suddenly discovers a super­power, or an arte­fact with special prop­erties, and uses it to exact revenge on his enemies.
Despite their huge popularity, web novels have received no short­age of criticism from academics for their lack of literary merit, stock characters and incoherent or unconvincing plots.
As early as 2007, long before online publishing took off in China, Tao Dongfeng, a professor at Beijing's Capital Normal University's College of Literature, wrote in literary newspaper China Reading Weekly that while creators of fantasy novels embellish their tales with historical facts and traditional cultural knowledge, they do not seamlessly integrate that informa­tion into the text, or use it as a central theme in their work.
"Western science-fiction novels or fantasy films have elements of humanism," Tao argued. "They reveal challenges the society currently faces or the dilemmas humans encounter in a techno­logical era, and show the writer's reflections on modernity." These elements, the professor insisted, are absent from Chinese web novels.
Tencent's online publishing unit posts US$32 million first-half profit after passing listing hearing
However, although they can be cheesy and far-fetched, even by the standards of mass-market fiction, their appeal is without question.
"Most fantasy novels are essen­tially coming-of-age stories about the protagonist's endeavours," Gai Bo, of Peking University's School of Journalism and Commu­nication, wrote in 2006, in Publishing Journal, a bimonthly periodical produced by the University of Wuhan. "Young readers can ease their frustration and discontent with life, and project their hopes and dreams on the characters, by identifying with them."
Tang agrees, saying that for readers like him, the stories provide an escape from unexciting lives. "The novels are just for people to fantasise," he says, "and the more they read, the more addicted they become, even though the novels will not change their conditions."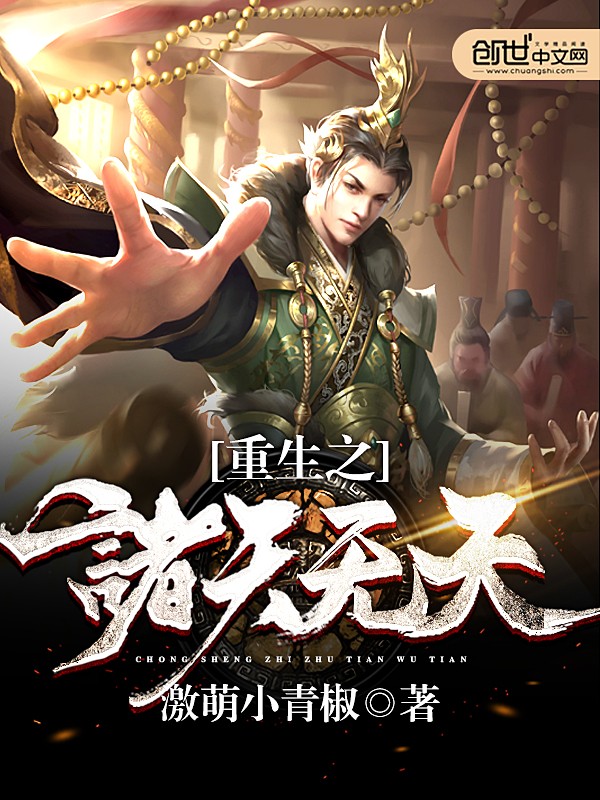 Once he understood this phenomenon, and the guide­lines, structures and plots that were acceptable, Tang had better luck. He earned himself a contract with China Literature platform Chuangshi in 2015, and started writing Chong Sheng Gong Zi ("Resurrected Man"). Within a year, he had also signed to Zhulang, for which he began compo­sing Wo De Meinu Zongcai ("My Beautiful CEO"). Both novels were cancelled before they had run their course, however, due to low readership.
Tang's monthly income from writing was only in the hundreds of yuan, and for that he was required to churn out about 4,000 words a day. If he could not meet his daily quota, he would either lose his entire month's income or have to purchase "sick leave" with points he had earned through recommendations made by his readers.
China Literature to step up book adaptations as content war heats up among tech giants
Writing, though, is only the beginning of an author's many responsibilities if they are to succeed online.
Serialised fiction is nothing new. As far back as 1859 in Britain, Charles Dickens' A Tale of Two Cities was published in 31 weekly instalments in literary journal All the Year Round. In Hong Kong, the classic wuxia martial arts tales of Louis Cha Leung-yung (pen name Jin Yong) were regularly presented in Hong Kong newspapers from the 1950s to the 70s.
In mainland China, the late-Qing social satire Lao Can Youji ("The Travels of Lao Can"), written by Liu E in 1903-04, was published in chapters in biweekly journal Xiuxiang Xiaoshuo. In the opening decades of the 20th century, the novel Niehai Hua ("A Flower in a Sinful Sea"), co-written by Zeng Pu and Jin Tianhe, grew and was serialised in various publications.
Authors need to participate in the marketing of the novels. From working with the platforms to promote the work, interacting with fans, developing merchandise to 'celebritising' yourself. These are all skills online literature writers need to know
Now, however, online writers are beholden to a new and merciless master – instant digital metrics. And page views, ratings and number of readers and subscribers – as well as likes, shares and recommenda­tions – are not just indicators of a novel's popularity. Platforms use these statistics to pit novels against one another. Only those with the best metrics appear prominently on a homepage.
Getting a prominent homepage listing is crucial because it directs traffic to a title. One of Tang's fellow writers, who uses the pen name Diyishen, earned 5,000 yuan on the single day his tale Wangu Tiandi ("Ancient King") appeared in the Editor's Picks section of the iReader app (iReader being another Chinese e-book reading device).
The higher up the ranks a writer rises, the more resour­ces (support from editors, well-designed book covers and, crucially, a strategic place on the website) they will enjoy.
"It sounds like a fair game, but it's a very cruel system," says Tang, explaining how it is possible to cheat. According to him – and every other writer interviewed for this article – followers and clicks can be easily bought in online marketplaces, and readers can be lured by offering digital "red packets".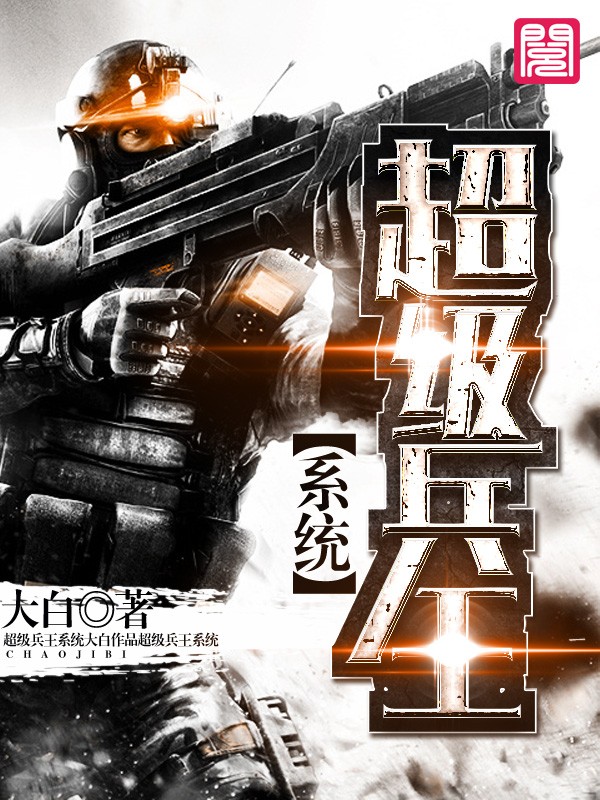 Never having made much money from his endeavours, Tang can afford to do neither. Writer Pan Qi, however, who goes by the pen name Feng Yan, accepts this simply as part of the process.
"For authors, publishing on these platforms is not just about writing," says the IT consultant, who is from Shanghai but is now based in Berlin, Germany, and who has been writing as a sideline for almost a decade. Pan is a member of the Chinese Writers Association, an organi­sation traditionally open only to seasoned novelists, and which now has a dedicated branch for those writing online.
"Authors need to participate in the marketing of the novels," Pan says. "From working with the platforms to promote the work, interacting with fans, developing merchandise to 'celebritising' yourself. These are all skills online literature writers need to know."
China's golden-age of science fiction pushes new boundaries at Hong Kong conference
Nurturing fan communities is laborious, however. Writers have to reply to comments, manage fan groups and pages across multiple social-media platforms, and sometimes even alter plots to appease readers.
"It's a double-edged sword," says Pan of interacting with readers. "It takes up unnecessary time that could otherwise be spent on writing, and the overwhelming feedback from readers can affect your creative thinking."
Online publishing platforms were once hailed for their innovative business model, but now there are doubts.
The websites are flooded with lowbrow fare and pot­boilers. As writers plough the same furrows again and again, stories become increasingly formulaic. Due to the pay-by-word model, authors develop long-winded narratives; one of the most popular titles from 2015, Nitian Xiaojie, is still being updated and is now 46 times the length of the entire Harry Potter series. Although it has had a total of 7,341,238 readers (at the time of going to press), each new chapter now gets only a few hundred.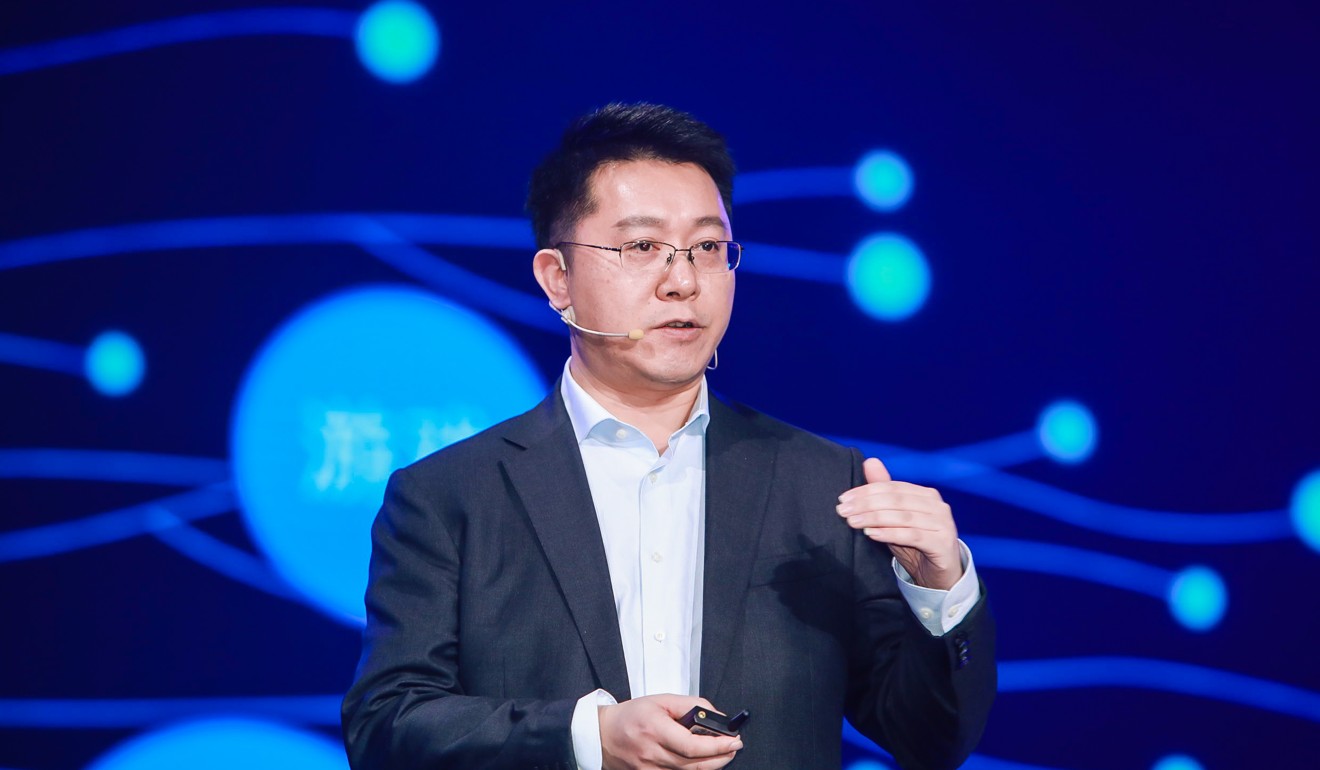 "Writers have to look at the market response, starting with the very first word they write, and produce literature according to the demands," says Zhou Yun, editor-in-chief of Alibaba Literature (whose parent company, Alibaba Group, owns the South China Morning Post). "The system encourages authors to write stories, plots and hooks similar to those that are already proven to be popular because this is the fastest way of creating successful products. It is an undesirable phenomenon but it is also the most econo­mically efficient method."
And writers are not just recycling ideas. Many copy para­graphs – even entire chapters – from other writers, changing only the names of characters.
The little-known Scottish author taking China by storm with her Ferryman novels
Zhang Shuyu, a "Platinum" writer (the designation awarded to a top earner) on Chuangshi, was outraged when she discovered that another writer (pen name Qin Jian) had copied whole chapters from two of her novels. Qin has been accused of plagiarising hundreds of other books. In fact, of the 294 chapters of Qin's historical romance novel Jin Xiu Wei Yang ("The Concubine's Daughter is Poisonous"), only nine were original, according to multiple media reports.
"This kind of plagiarism is very difficult to define in law," says Zhang, whose pen name is Futian. "As she copied only 1,500 charac­ters, it does not meet the minimum threshold for a lawsuit. So I could only give up."
Reluctance by publishers to hold plagiarisers to account – and the lack of legal consequen­ces – encourages other writers to follow suit. Even more infuriating, produc­tion companies that recognise the commercial value of the finished product pay big bucks to acquire adaptation rights, yet disregard original author­­­ship. Jin Xiu Wei Yang, for example, was adapted into a hit 2016 TV series, The Princess Weiyoung.
Zhang saw no financial benefit from the sale.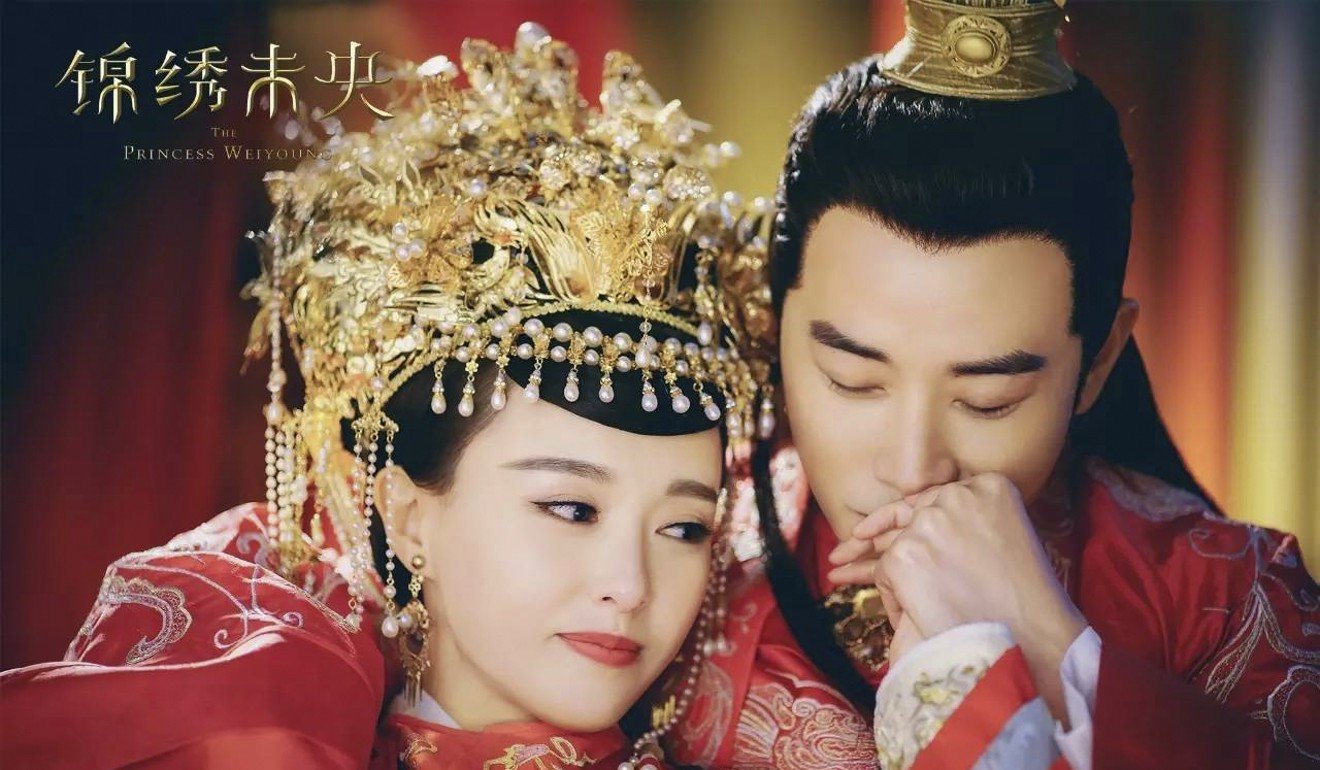 Once they have found a measure of success, pulling ahead of the internal competition is only half the battle for online writers. The industry finds a common enemy in piracy. According to a report by market research consultancy Frost & Sullivan, piracy sites accounted for a loss in revenue of 14 billion yuan, double the industry's profit, in 2016.
China Literature's 2017 annual report shows that only 5.8 per cent of its 191 million users are paying to read.
"As soon as the free period ends and you start charging for chapters, the readers move to piracy sites to continue reading," says Zhang, who estimates that writers could earn three to five times more if pirate sites were shut down.
China to strengthen crackdown on fake goods, online piracy, says minister
The government has cracked down on digital piracy, shutting nearly 4,000 websites of all descriptions for copyright infringement over the past five years, but new sites pop up just as quickly. It doesn't help matters that when the title of a novel is put into a search engine, pirate offerings sometimes appear ahead of those on official platforms in the results list.
"It is a complicated problem that's testing the industry and the country's ability to enforce copyright protection," Pan says. "But it comes down to consumer attitudes."
Turning the page, what lies ahead for the online literature industry in China?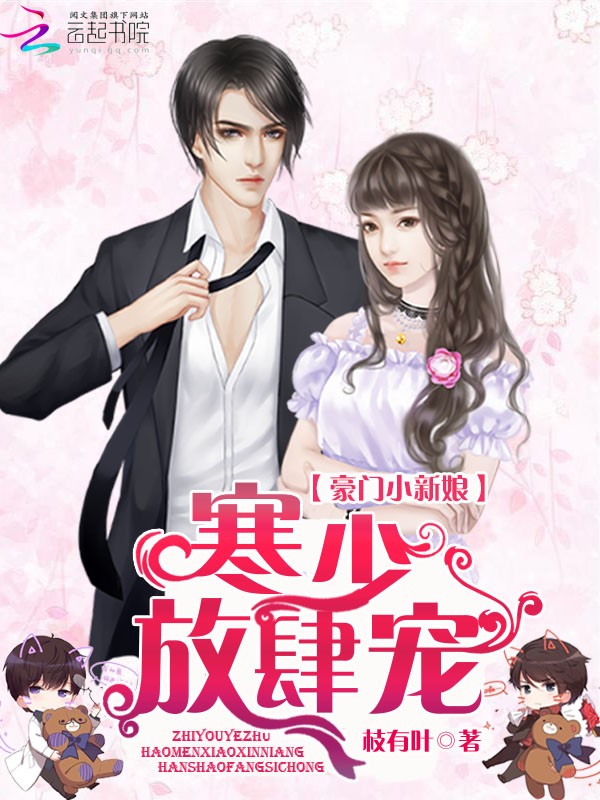 Wu of China Literature is optimistic – and he has reason to be: his company's revenues increased by 60 per cent in 2017 over the previous year, to more than four billion yuan.
"As the Chinese entertainment sector grows, there will continue to be a strong demand for high-quality novels," he says. "This will spur the platforms to keep producing great writers and great works."
Zhou, of Alibaba Literature, is less convinced, noting that novels are increasingly conforming to type, making originality difficult to discover. He believes change will be needed to ensure sustainable, long-term development of the industry. For one, he says, editors and publishers need to forgo short-term gain and support writers who want to develop original ideas.
Ghost of a chance: spooky stories catapult Chinese online-fiction writer to fame
"The industry seems prosperous," he says, "but there are alarming concerns beneath the surface."
Nevertheless, Zhou argues that the literary worth of web novels cannot be measured by the same criteria used for highbrow literature, as the former are intended for the masses. And Pan believes that, in time, online literature may produce a classic or two.
And Tang? He now works in a factory making smart­phone screens for 12 hours a day, often seven days a week, and finds little time to write. He refuses to give up on his dream, however, and on his rare days off, he drafts the plot to his next novel. And this time, he says, he is deter­mined to finish it.
Tang is still deciding whether to write "serious literature" this time around, or just another web novel. Either way, he says, he does not want to write for money because he is not comfort­able with how commercial the industry has become.
"If that makes me a poor writer for the rest of my life," he says defiantly, "then so be it."