Andy Warhol once said, "Making money is art." But what about making money from art?
A boom in the global art market has delivered some eye-popping returns in recent years, drawing new investors to an asset class that offers cultural as well as financial appreciation.
Irish horse breeder John Magnier will get at least US$150 million for a painting of a nude by Amedeo Modigliani, which will be auctioned at Sotheby's in New York on May 14, thanks to a third-party guarantee. Magnier paid US$26.9 million for the work in 2003.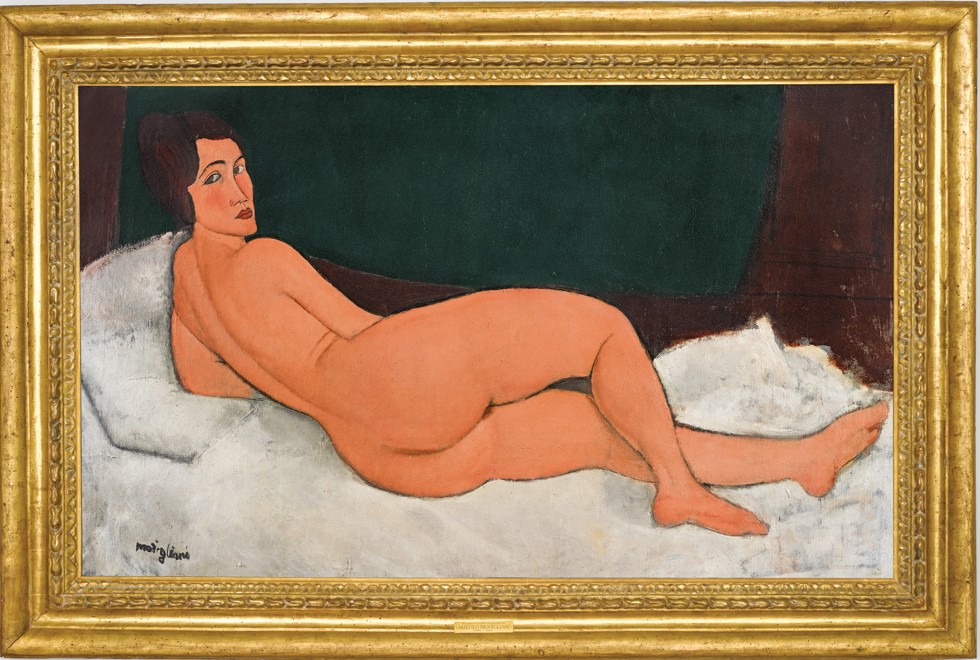 For many investors, the market has grown too big to ignore. Last year, global sales reached US$63.7 billion, according to an Art Basel and UBS report. Art has delivered average annual returns of 8.9 per cent since 2000, according to an index tracked by online database Artprice.com.
When I start with a new client, half my job is to say no, especially to people from finance who think because they can master one market, they can master any market
But the market is opaque, unregulated and sometimes extremely illiquid. Gallery owners and auction houses charge commissions of 25 per cent or more, sometimes negotiable, and art buyers must avoid the pitfalls of forgeries, fakes and rapidly changing tastes.
"In the art market, there are no rules. That's why it is such a minefield and why it has such opportunities," says Wendy Goldsmith, a London-based adviser in modern and contemporary art. "When I start with a new client, half my job is to say no, especially to people from finance who think because they can master one market, they can master any market."
While some collectors have made fortunes, Goldsmith says the world is littered with warehouses of art that have depreciated by as much as 90 per cent. To help navigate these treacherous waters, we asked some of the world's most successful art buyers for advice on starting a collection.
Uli and Rita Sigg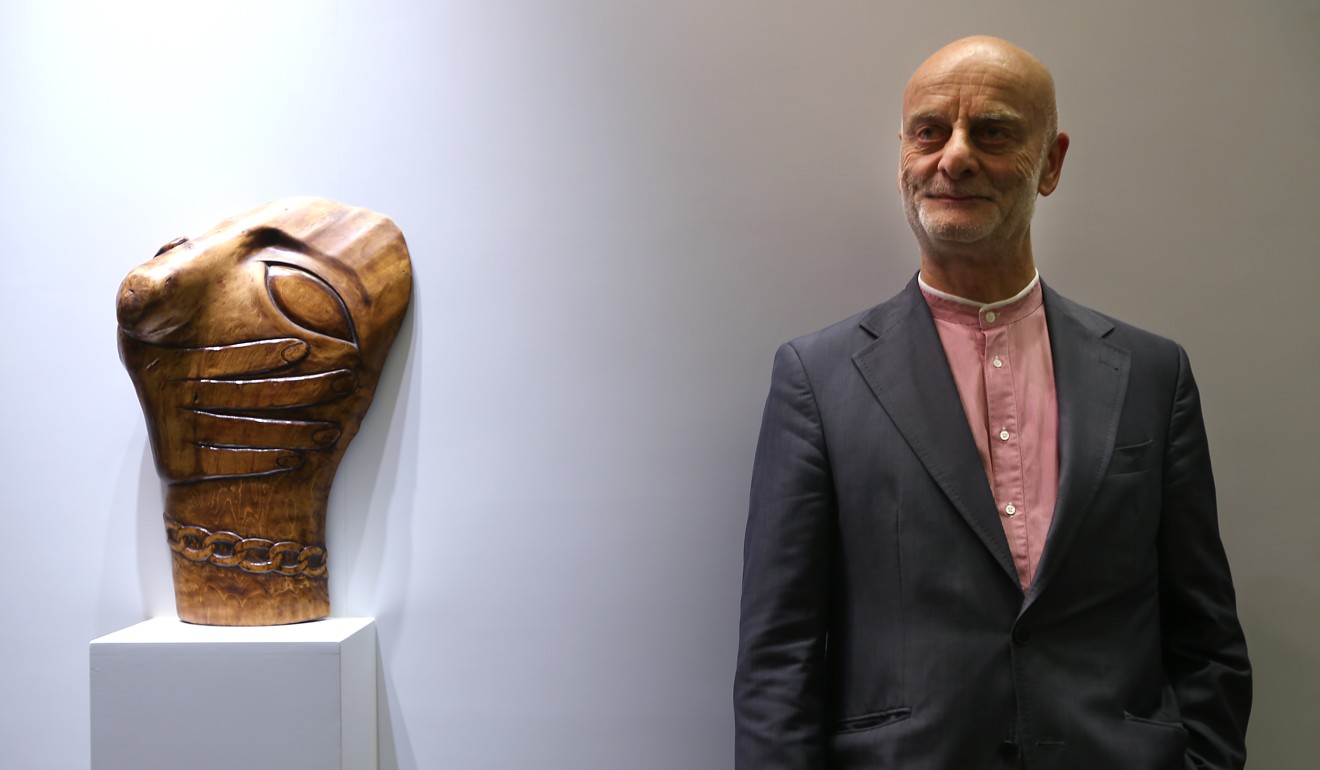 Uli Sigg, 72, has amassed probably the world's most comprehensive collection of Chinese contemporary art, having bought more than 2,500 works since the late 1990s, when he was the Swiss ambassador to China. When he started, China had only one commercial gallery and Sigg traversed the country, visiting artists in their studios and buying up works from the likes of Ai Weiwei, Zhang Xiaogang and Zeng Fengzhi. Even the most expensive items cost him little more than US$10,000 at the time. Today, many sell for millions.
Today's art market is a far cry from 20 years ago. The internet and a proliferation of fairs has made more art accessible to more people than ever before. Buyers from Europe, the Middle East and China are all chasing the same works.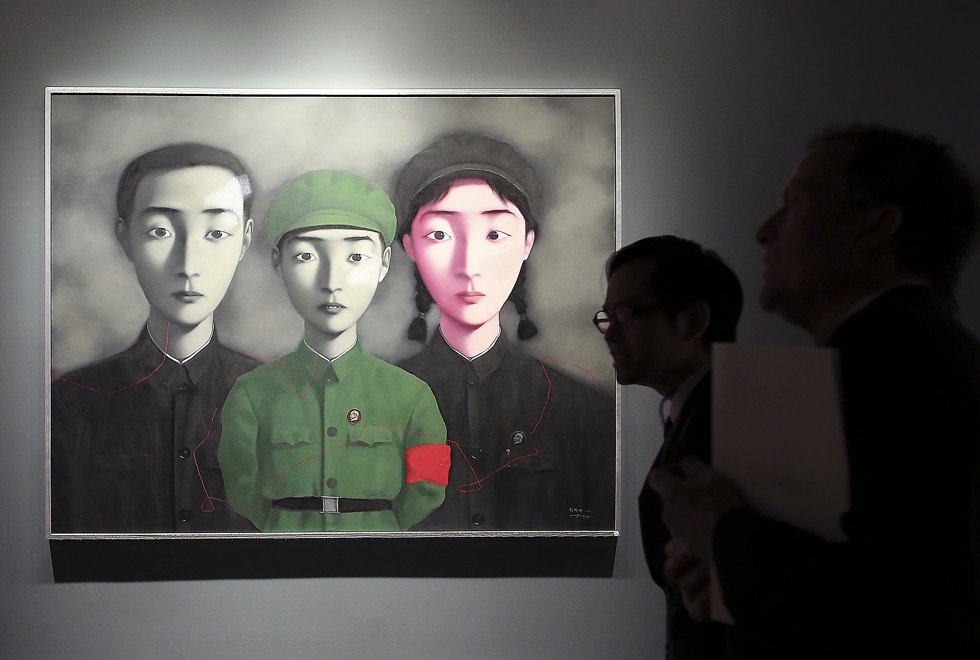 "The time available to make a decision has shortened dramatically," says Sigg. "Now, when you go to an art fair, you have one hour to decide whether or not to spend that US$1 million."
Do your homework, he advises. Once a work catches your eye, read up about the artist and scour the internet for past sales results on auction house websites and third party providers such as Artnet and Artprice. Check the artist's CV, too. Chances of appreciation are much better when an artist's works have been featured in reputable galleries or acquired by major museums, Sigg says.
The best way to avoid buyer's remorse is to know yourself. "Are you impulsive? Are you a cool, rational person?" Sigg asks. "Think about yourself, and know your blind spots and weaknesses before you buy."
Kim and Lito Camacho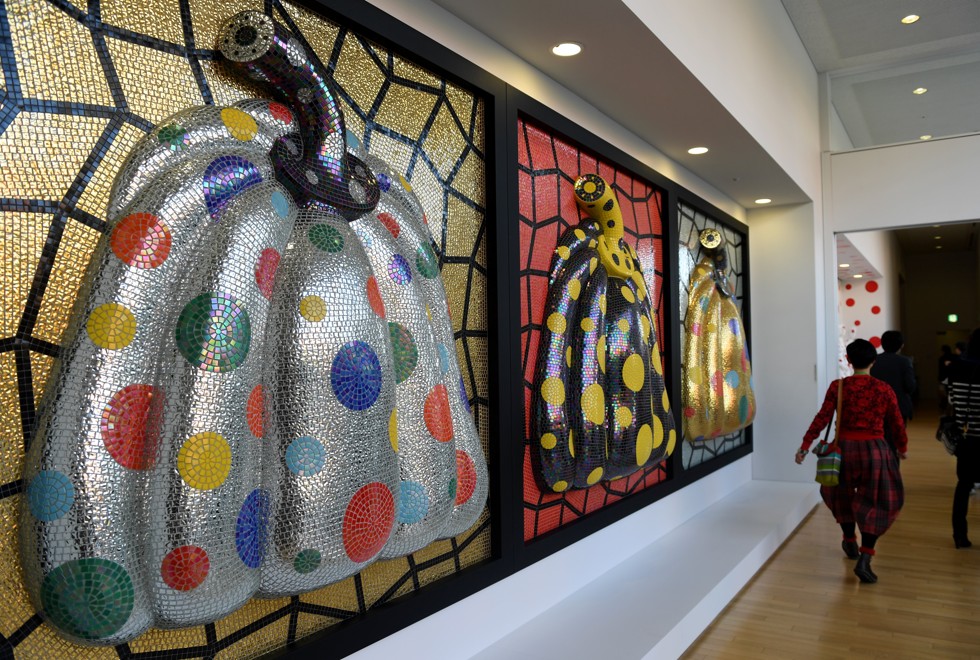 Kim Camacho's love affair with Yayoi Kusama started in 2004, when she saw the avant-garde Japanese artist's trademark polka dots and worm-like squiggles at a museum in Tokyo. "I was blown away," the 62-year-old recalls. "I asked my interpreter how I could buy her, and was told it was impossible."
At the beginning, I was literally buying as much as I could. Like Kusama, I'm obsessive
A year later, Kim and her banker husband, Lito, who are from the Philippines, moved to Singapore, so that he could take up his job as vice-chairman of Credit Suisse Asia. There, they received a gallery invitation for a Kusama show that had been addressed to the previous tenant of their new home. "We didn't choose Yayoi, she chose us," says Kim Camacho.
The couple bought their first Kusama for S$10,000 – one of the artist's "Infinity Net" works from the 1960s. "At the beginning, I was literally buying as much as I could," Kim says. "Like Kusama, I'm obsessive."
As the couple's collection grew, they sometimes sold off lesser works in order to buy better ones. That strategy of "buying deep" paid off. The Camachos' Kusamas have risen between 20 and 30 times in value. "This has been our best performing asset by far; better than private equity, stocks, bonds or property," says Lito, also 62.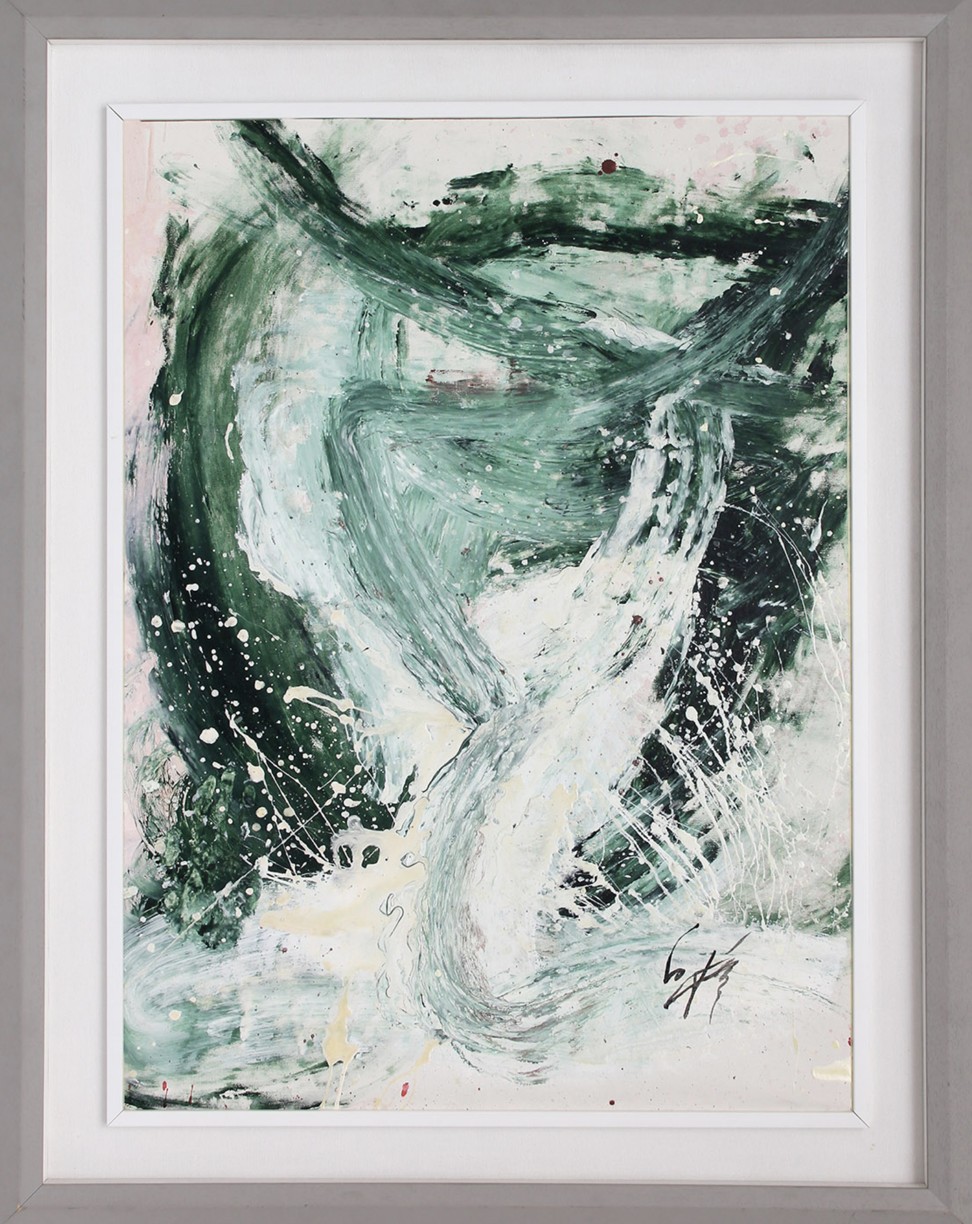 Today, they have more than 100 of Kusama's works, as well as several nude bondage photographs by artist Nobuyoshi Araki, and about 85 abstract and experimental paintings from Japan's avant-garde 1960s Gutai movement. Their works by Atsuko Tanaka and Kazuo Shiraga have appreciated about ninefold in the past 10 to 12 years. "When the market values it more than I do, I let it go; when I value a piece more than the market does, I buy," says Kim.
Fairs are great opportunities to get exposure to all kinds of art, especially for neophytes who might otherwise find walking into a private gallery intimidating. With as many as 5,000 works on display at the bigger events such as Art Basel Hong Kong, it's best to have a strategy mapped out in advance.
"Do not be impulsive," cautions Lito. "It's like going to a pet shop where every puppy is cute, street dog or pure bred. Do your research and don't buy some random artist on day one."
James Tomilson and Janine Hill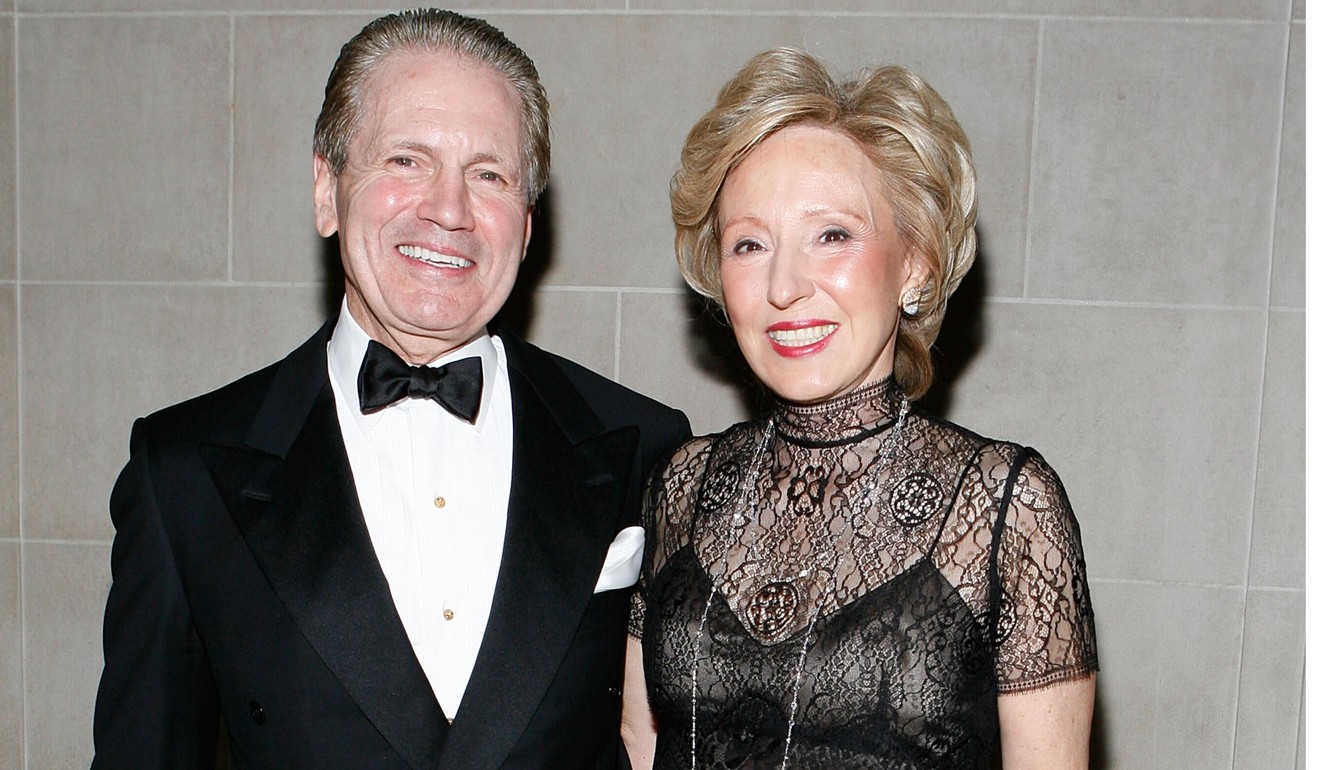 "Nobody wakes up one morning and says, I want to be a collector," says James Tomilson "Tom" Hill, 69, the billionaire vice chairman of financial services firm Blackstone Group. He and his wife, Janine, started buying art to decorate their first New York apartment in 1980, acquiring some still-life oils by 19th-century Danish painter Johan Laurentz Jensen. "It's not like anybody has a preconceived idea of an endgame," he says. "Collecting is an iterative process."
For the Hills, the next iteration was Italian renaissance and baroque bronzes, followed in the 1990s by pop art superstar Warhol.
"Back then, Warhol was literally in the doghouse from the market's point of view, so I bought a hand-painted Campbell's soup can for like US$400,000," Hill says. In 2010, a similar-sized soup can painting sold for US$9 million at auction.
Markets are fickle and you gotta buy it because you like it
From there, the couple moved on to Willem de Kooning, Francis Bacon and Christopher Wool, whose works Hill still buys, despite the now stratospheric prices. (In 2014, a work by Wool sold at auction for US$26.4 million, an appreciation of roughly 350,000 per cent in 25 years.)
Hill recommends selecting artists and works that appeal to you artistically, rather than worrying too much about how the work will perform in the short term. "Markets are fickle and you gotta buy it because you like it," he says. "When you chase something that is really great, you pay more than it is worth at that moment."
And remember, even the greatest painters had off days. "Picasso, de Kooning, Bacon are all guilty of doing less good work. Not everything is a 10," Hill says. "If it's only an eight, invariably you will have a lot harder time selling it."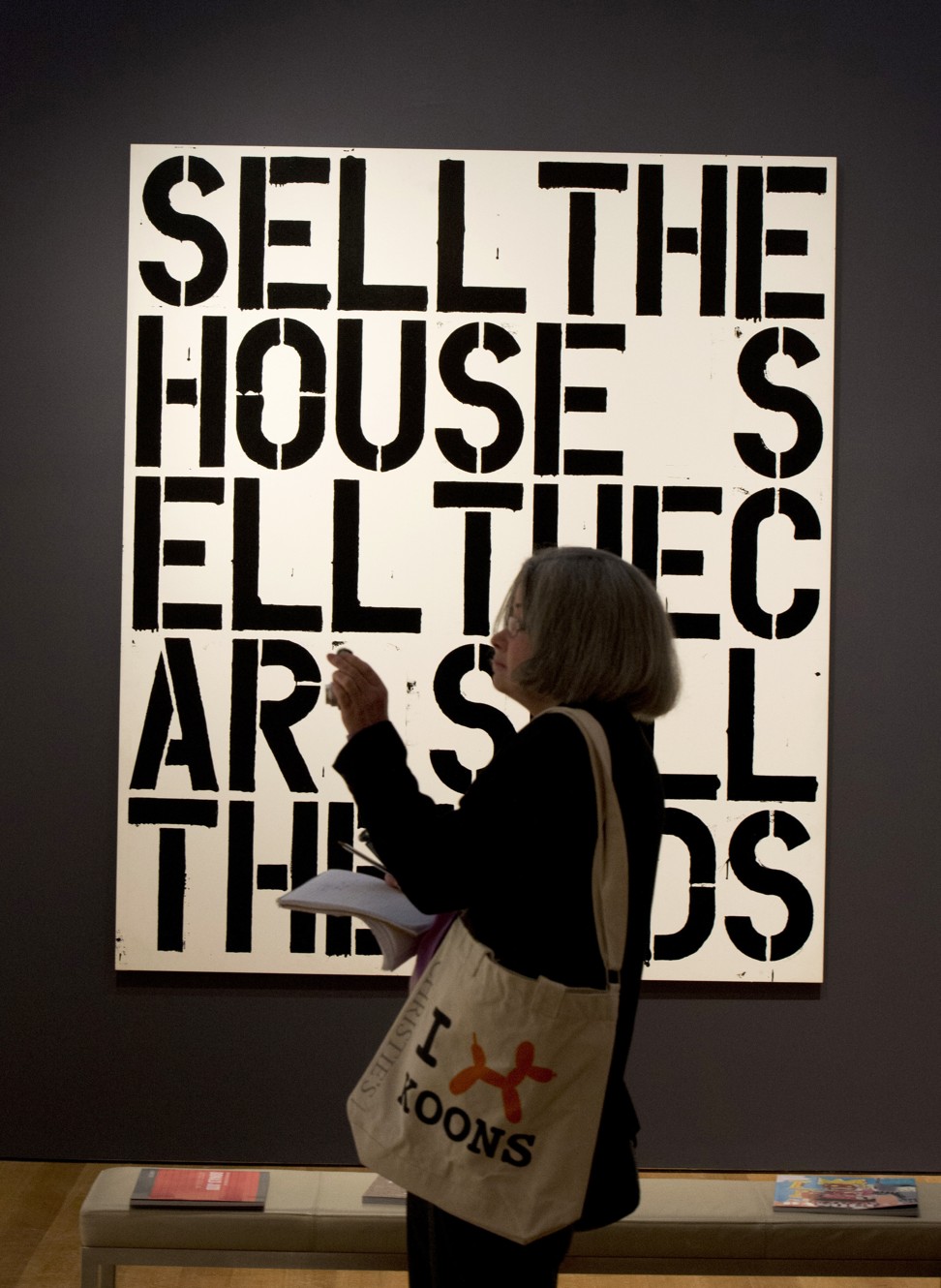 While buying a US$20 million Picasso may not be the best way to start building a collection, Edie Hu, art advisory specialist for Citi Private Bank in Hong Kong, says a new collector should not aim too low.
"You can buy stuff for US$1,000, but most likely it is not going to appreciate much," says Hu. "US$20,000 in an established gallery is a good starting place. An artist who is signed on and has a reputation."
Most of all, building a successful collection is a long term ambition as you gain knowledge and experience. Just like other investments, there will be losses as well as gains.
American artist Lucien Smith saw speculators drive prices of his works, many created by spattering canvases with paint from a fire extinguisher, from US$10,000 to US$389,000 in only a few years. But just as quickly, he fell back to Earth. An acrylic on canvas called Boys Don't Cry that sold for £116,500 (almost US$200,000 at the time) in 2014 at Phillips in London, fetched just £27,500 three years later when it resold at the same auction house, according to Artnet.
"You could say he flamed out," says Goldsmith.
Bloomberg