In the spring of 2014, Alex Prout was working as an investment manager in Hong Kong. The previous year, the American father of three girls had moved to the Asian city with his wife, Susan, and their youngest daughter, Christianna, who was seven. His two eldest, Lucy and Chessy, were at St Paul's School, the elite preparatory facility in Concord, New Hampshire, he himself had attended.
Prout, 54, had gone to St Paul's in 1979 on a scholarship. He had loved it so much that when he went back for his 10-year reunion, he had taken Susan along to show her the beauties of its 800-hectare campus. They had just become engaged, having met on a flight between Tokyo and New York, and hoped to have children. "Do you think we could send our kids here?" he had asked her.
His fiancée, who didn't have a prep-school background and was inclined to believe that boarding schools were a form of punishment, replied, "Maybe."
Rape claim shines spotlight on sordid sex contest at elite US boarding school
You may imagine, therefore, Alex Prout's delight when Lucy and Chessy were accepted by the school, whose prestigi­ous alumni list includes former US secretary of state John Kerry and FBI director Robert Mueller. Later in the spring of 2014, Lucy, the elder sister, would leave St Paul's and go to college. It was her transition from a beloved haven into an unsafe world that was on her father's mind as he read a New York Times article about the rate of sexual assault on American university campuses. Prout turned to a colleague in the Hong Kong office and said, "I have three daughters. Statistically, this is going to happen to our family."
As he spoke, Lucy was his concern, but when the phone call came, a few months later, it was Chessy, aged 15, who had become a statistic.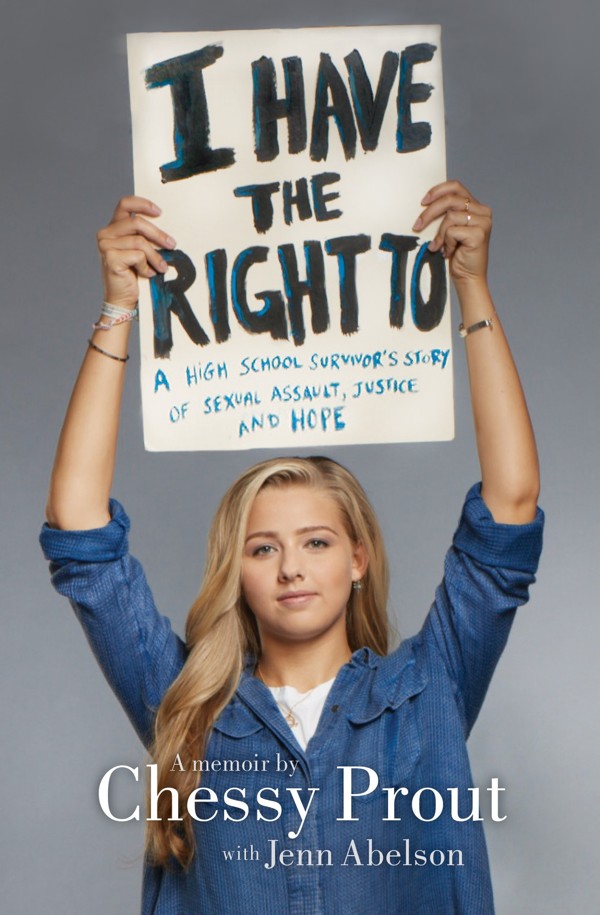 On the night of May 30, 2014, Chessy had been asked by a senior pupil, Owen Labrie, then 18, to climb a hidden stair­case to the roof – he had "a secret key" – and admire the stars from the best viewpoint on campus. She knew it was a "Senior Salute" invitation, when some senior boys at St Paul's tried to proposition younger girls before graduation. She had refused. Lucy had, briefly, dated Labrie and told her sister to stay clear of him.
A male friend eventually persuaded her to go ("Owen's not going to pressure you or do anything to hurt you"). And it was true that Chessy did not mind kissing him: Labrie was cute, destined for Harvard University, captain of the soccer team. But the evening went beyond kissing.
In the subsequent, much-publicised court case, Labrie was cleared of felony rape charges but found guilty of three counts of misdemeanour sexual assault for penetrating a minor with his penis, finger and mouth. The jury of nine men and three women, which deliberated for almost seven hours over two days, also found him guilty of using a computer "to seduce, lure, or entice a female child under the age of sixteen [...] to commit an offence of sexual assault". He was sentenced to a year in prison, for the sexual assault offences, and to regis­ter as a sex offender for the computer felony. He is currently appealing. (Harvard withdrew its offer of a place.)
Former private school student found not guilty of raping 15-year-old in "senior salute" case
Immediately after the verdict, in August 2015, the second trial – or the second assault – began in the court of public opinion. Chessy Prout, who had been legally anonymous until then, was named on the internet. So were the rest of her family, and there were photos. There were threats promising violence, including: "i know my ivy frat bros are putting a target on her. she is gonna get used and abused."
Chessy's parents began a civil suit against St Paul's, stating that the school had failed to "meet its most basic obligations to protect the children entrusted to its care". The suit was filed using the legally recognised term for an anonymous female – Jane Doe – but the school wanted Chessy's identity to be made public. On August 27, 2016 – "the day to reclaim my identity", as she calls it – she outed herself on NBC's Today morning television show.
Now she has written a memoir, with the help of Jenn Abelson, a reporter for The Boston Globe's Spotlight team. The book is called I Have the Right To, after the initiative Chessy launched in 2016. On the back cover, there is a list of rights she claims, including to be called a survivor and not an "alleged victim" or "accuser", and to "name what happened to me, because being sexually assaulted is never excusable or 'complicated' – there is no perfect victim". The list ends: "But most importantly, I have the right to stand with you."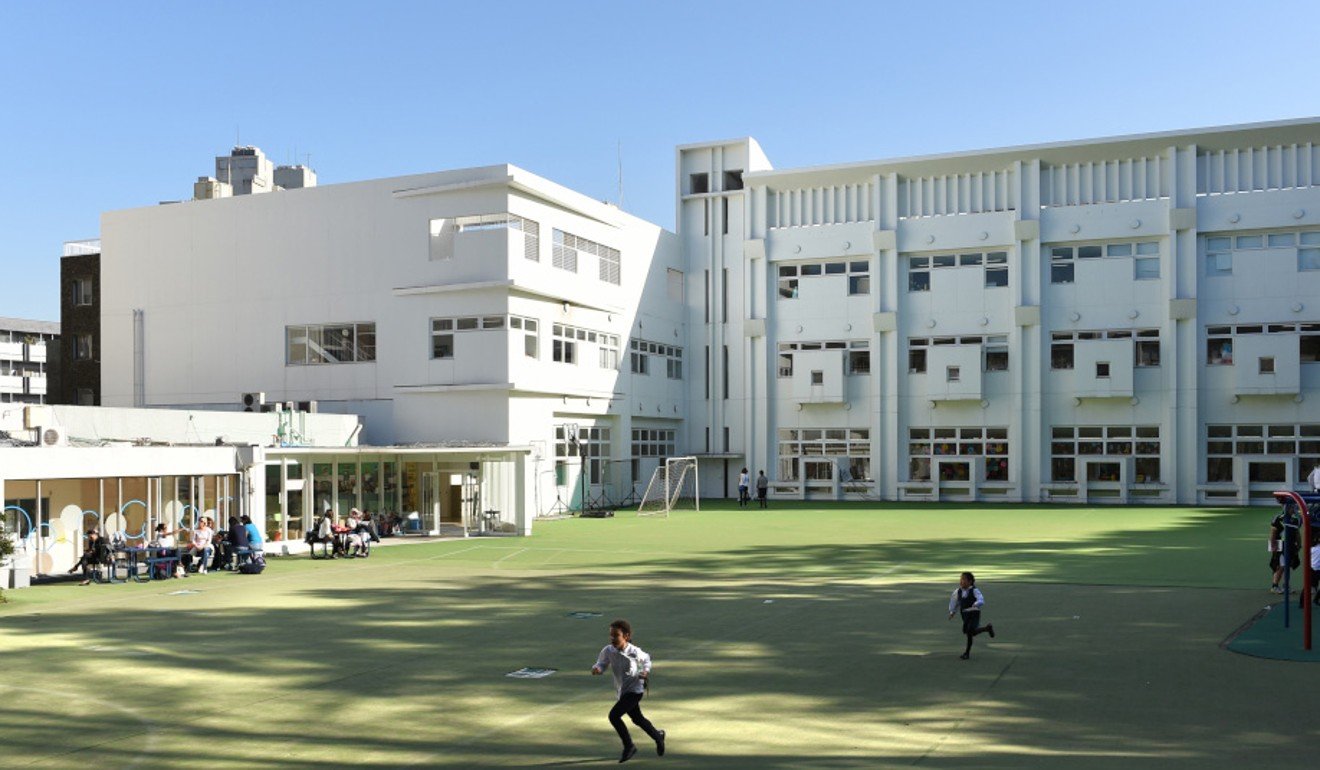 On a recent murky afternoon, Chessy, now 19, her father, Abelson and a representative from Deutsche Bank's media relations team have gathered in a large room on the International Commerce Centre's 52nd floor. Somewhere far below us is a city that's almost completely invisible; it's like being clasped within a cloud.
Alex Prout is based once more in Hong Kong.
After his daughter's assault, he took an unpaid leave of absence from his job and moved back to Florida, where the family had a home. When he had initially told his boss why he could not return to work for a while, the response, as told in Chessy's book, was, "I certainly hope your daughter gains better judgment in the future."
Last autumn, he joined Deutsche Bank as head of its Asia-Pacific asset management division. He is also Asia-Pacific senior diversity champion for dbGO – Deutsche Bank's Gender Opportunity network for promoting inclusivity.
Best defence against sexual abuse is awareness, and #MeToo has made a difference
The Prouts and Abelson have just been in Japan as part of a book tour. Although Chessy, blonde and blue eyed, takes after her mother, she is a quarter Japanese, from her father's side of the family, and lived in Japan from the age of six months until she was 12. That life chapter ended on the day the book begins – March 11, 2011, when Japan's largest recorded earthquake struck during her sixth-grade maths class. By the time Chessy, a student at Tokyo's International School of the Sacred Heart, had made it home through the aftershocks, television networks were showing the tsunami that would kill 16,000 people.
Almost immediately, because of the Fukushima nuclear crisis, she was on a plane to the United States. In theory, the family intended to move back to Japan, but it did not happen, an abrupt severance that triggered anxiety and depression. Anyone who has experienced trauma feels the land­scape shift between Before and After – in Chessy's case, the experi­ence was literal. Throughout the book, there is a sense of dislocation and a yearning for sanctuary.
"It was like someone had switched the characters in the movie of my life," she says, about her first day at a new school in Florida, and when, a year later, she and Lucy – who, dark-haired and hazel-eyed, more closely resembles their father – return to Tokyo for the summer, she tells her sister, "I feel like I don't fit in anywhere."
You're going to find assaults and abuse everywhere – private schools, public schools, churches, synagogues – but I think there's a toxic environment that can exist particularly in boarding schools, where there's very little oversight and accountability
Even after the assault of May 2014, she writes that it never crossed her mind she would not return to St Paul's in the autumn: "My parents still lived in Hong Kong. St Paul's was my home." (She stayed for one more, difficult term.)
After the recent trip to Tokyo, Chessy has fond memories of her early years in Japan. "Sacred Heart was a wonderful place for me to grow up," she says now. "I loved it there, so coming back was like returning home again. I got to explore all the things that made me who I am today."
She has such a wide, crinkle-eyed smile that when it disappears, it's as if the essential pulse of her has gone into storage. She had been so fraught earlier in the day that her father had sent her for a massage. "It hit me kind of this morning more, after we left Japan yesterday evening and came to Hong Kong," she says.
This time around, of course, she was no longer seeing Japan through the lens of childhood. That had ended a while ago. In her first week at St Paul's, in September 2013, there had been a dinner for which the dining hall was decorated Hogwarts-style, complete with a stuffed owl flitting back and forth on a wire. Almost exactly two years later, she was facing Labrie in court. "His hair was thicker and darker, and he wore thick, horn-rimmed glasses that made him look like Harry Potter," she writes. "It was as if he'd put on a costume. I panicked again."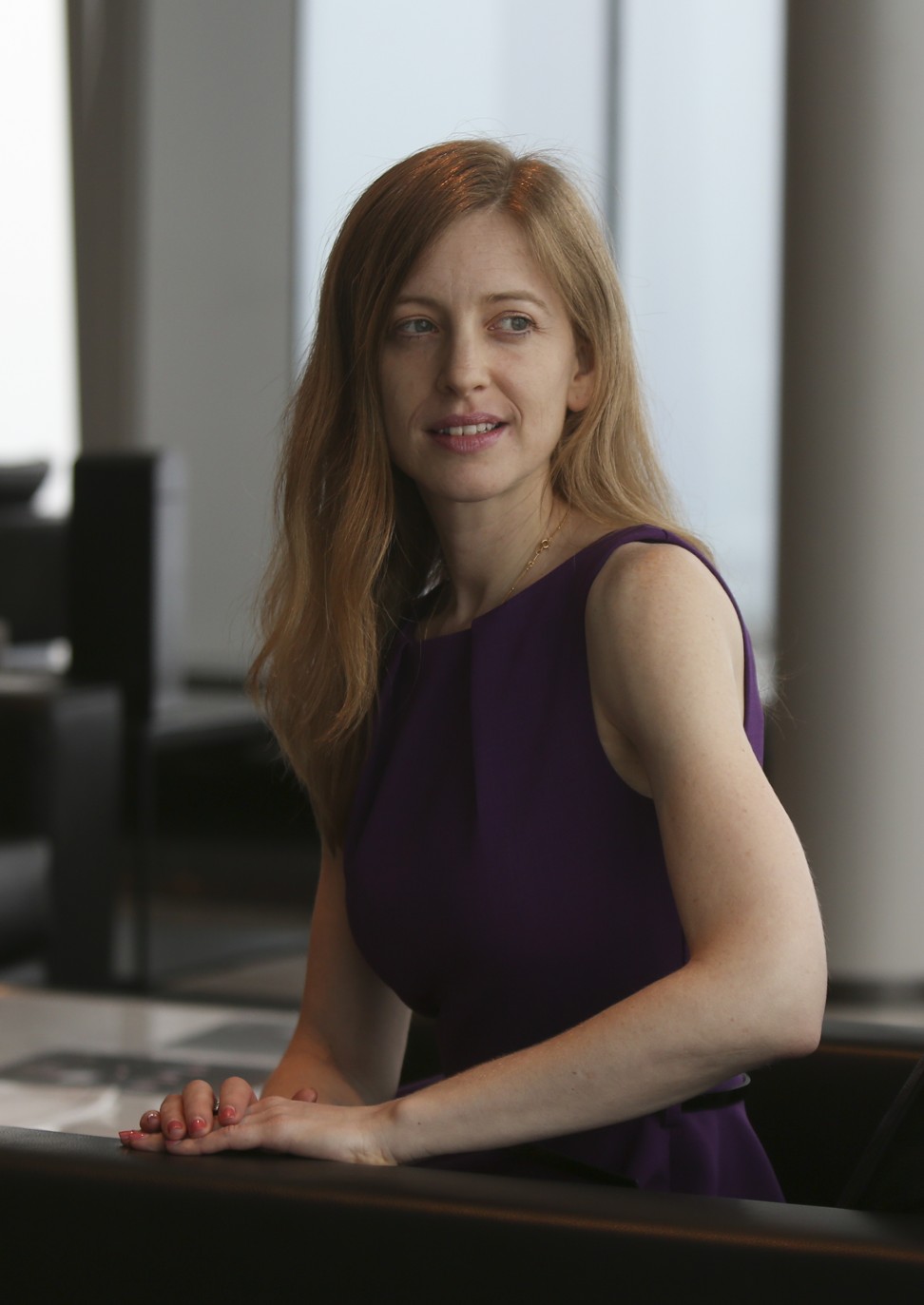 In Tokyo, Chessy spoke on the topic of sexual assault at two events, one at the school and one organised by Deutsche Bank. Both were in English and the audiences were internationally savvy. Still, there was some surprise at the voluble reaction. Alex Prout, appearing not just as a father but in his dbGO role, had anticipated silence and so the events' moderator had prepared a list of questions to fill in the expected gap. The list was not needed.
"So many parents were interested in how they can get this topic into everyday conversation with their kids," Chessy says. "Many, many women disclosed their stories to me and Jenn in our presentation. I think it's the same everywhere – people are hungry to tell their stories, to shed some of that burden and that shame that's been put on them for years because of this history and culture of silence."
The women helping Hong Kong victims of sexual abuse fight back
Chessy had met Abelson in 2016, three years after the journalist had joined the Globe's Spotlight team, probably best known for its 2002 uncovering of sexual abuse by Catholic priests in the Boston area. (It provided the title, as well as storyline, for the 2016 Academy Award Best Picture winner, Spotlight.) By 2016, the team was researching sexual assault in 67 prep schools in the northeastern United States. It had to do most of its own digging: of the 224 schools contacted, only 23 responded.
"In that insular culture, we found widespread abuse of boys and horrific assaults on girls, and silencing and bullying of victims," Abelson says. "You're going to find assaults and abuse everywhere – private schools, public schools, churches, synagogues – but I think there's a toxic environment that can exist particularly in boarding schools, where there's very little oversight and accountability. There's more at stake in that they have these million-dollar endowments and they rely on their good reputations in order to attract students and donations."
When I look at Chessy's story and what happened – the kids did treat her terribly, but I often think that the adults were behaving even worse
The initial investigation revealed that in the previous 25 years, at least 90 students, or their families, had filed lawsuits against New England schools. These included the Prouts, so Abelson got in touch.
"I was in the process of deciding whether or not to come forward with my name," Chessy says. "I wanted to show St Paul's School – I wanted to show the people who were doubting me – that this can't be something that fades away because I lose strength. Because otherwise it's going to have to be some other girl after me that pushes through."
Once they had both agreed to do the book, Abelson took three months' sabbatical and moved down to Florida. There were daily talks, interspersed with food breaks ("I've gained 10lb [4.5kg] in book-baby weight," Chessy says) and puppy-hunting expeditions (Chessy eventually bought a mini goldendoodle, called JJ). The pair have grown close, now wearing bracelets – gifts from Abelson's parents – with the book's initials, IHTRT, written in Morse code.
In Florida, Abelson, with laptop on her knees, was careful not to push Chessy. "I relied as much as I could on some of the actual police reports and her trial testimony, and any additional questions beyond that, we'd go through together," she says. "If she didn't want to talk about certain things that day, like the assault or the trial, we didn't have to."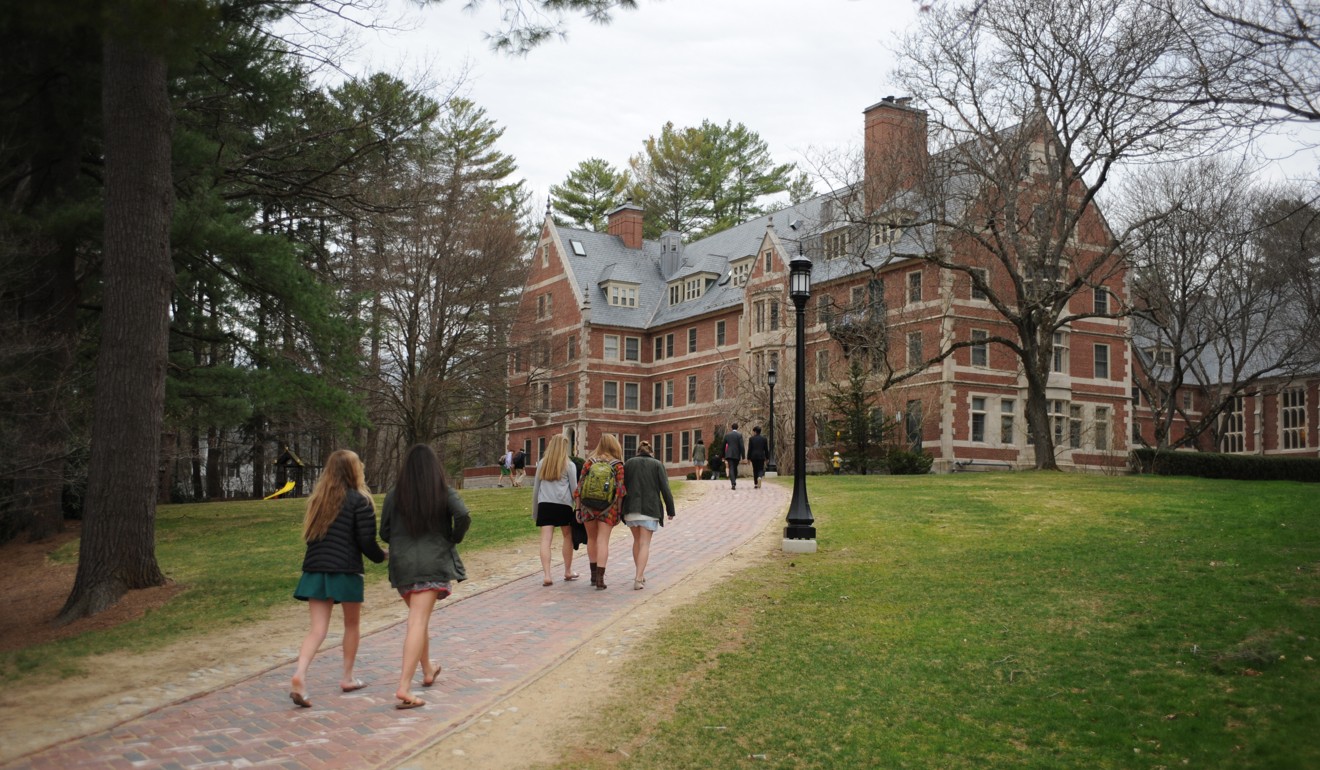 Yet here we are, examining her trauma again, in less cosy surroundings. Once she has promoted the book, is she going to stop?
"That's been …" – Chessy hesitates – "... my thinking, maybe. I've spent the last four years constantly retelling my story, first with the police, then my counsellor, then doing narrative therapy to help stop the physical disassociation I feel whenever I talk about … this stuff. I would write angry, angry, angry, page after page, in my diary."
When I misunderstand this (does she mean she wrote the single word "angry" on page after page?), Chessy laughs, nicely. It is not a completely daft stretch, however, because so much of the memoir is furious. Even before the assault, the tone is "troubled teenager". Her first term at St Paul's is depicted as a roller coaster of fraught friendships, medica­tions for her anxiety, huffiness, giggles, pizza, texts about the Kardashians, and then, quite suddenly, a sip of nail-varnish remover ("No one knew what I'd been through"), followed by a phone call to an appalled Lucy.
I hid pain of sexual assault for nine years. Now it's time to stand up – do not be ashamed
As a reader, I ploughed through this section of Chessy's book feeling exasperated sympathy, much of it for her parents. In some ways, that is the point: it is what she means when she states, "There is no perfect victim." She, undeniably, had her issues, and during the trial they were brought up in court as defence ammunition.
But, as the book continues, it becomes apparent that St Paul's School, at 325 Pleasant Street (current fees: US$58,155 per year), was not the pastoral retreat it should have been. On arrival, older girls warned the younger ones about the school's competitive sexual culture and its rules ("don't hook up before Parents' Weekend otherwise you'll be labelled a slut"). There was a list of bad boys and good boys. Labrie was on the good list. The night after the welcoming Hogwarts dinner, Chessy was one of several girls groped by a boy at a school dance. She did not want to cause a scene. At orientation, she had already learned that "if I wanted to discuss a serious issue with an adult, I should talk in hypotheticals to avoid mandatory reporting to outside authorities".
I wanted to show St Paul's School – I wanted to show the people who were doubting me – that this can't be something that fades away because I lose strength. Because otherwise it's going to have to be some other girl after me that pushes through
Is that normal? "St Paul's isn't the only one," Abelson says. "Some people say it makes kids more comfortable confiding to adults, but I think the flip side is it discourages them from talking about real problems without feeling there are going to be repercussions." Later, the journalist adds, "When I look at Chessy's story and what happened – the kids did treat her terribly, but I often think that the adults were behaving even worse."
What amazes is that, unlike the nuclear radiation of Fukushima, the toxicity was surely visible to anyone in authority who had bothered to look. The book's many photos include a "scoring dictionary" printed in The Pelican, the student newspaper. (Score – a noun – meaning a hook-up: the action involved in scoring.) During the trial, one of Labrie's friends testified that slay was a "more aggressive" term than score. In the school, there was a Facebook group called Slayers Anonymous. On their way into dinner, mem­bers would rub the carved name of an alumnus, Robert Barrie Slaymaker (class of 47), presumably for sexual potency. In the minutes before his Senior Salute assault, Labrie had texted a friend: "I'M SLAYIN CHESSY."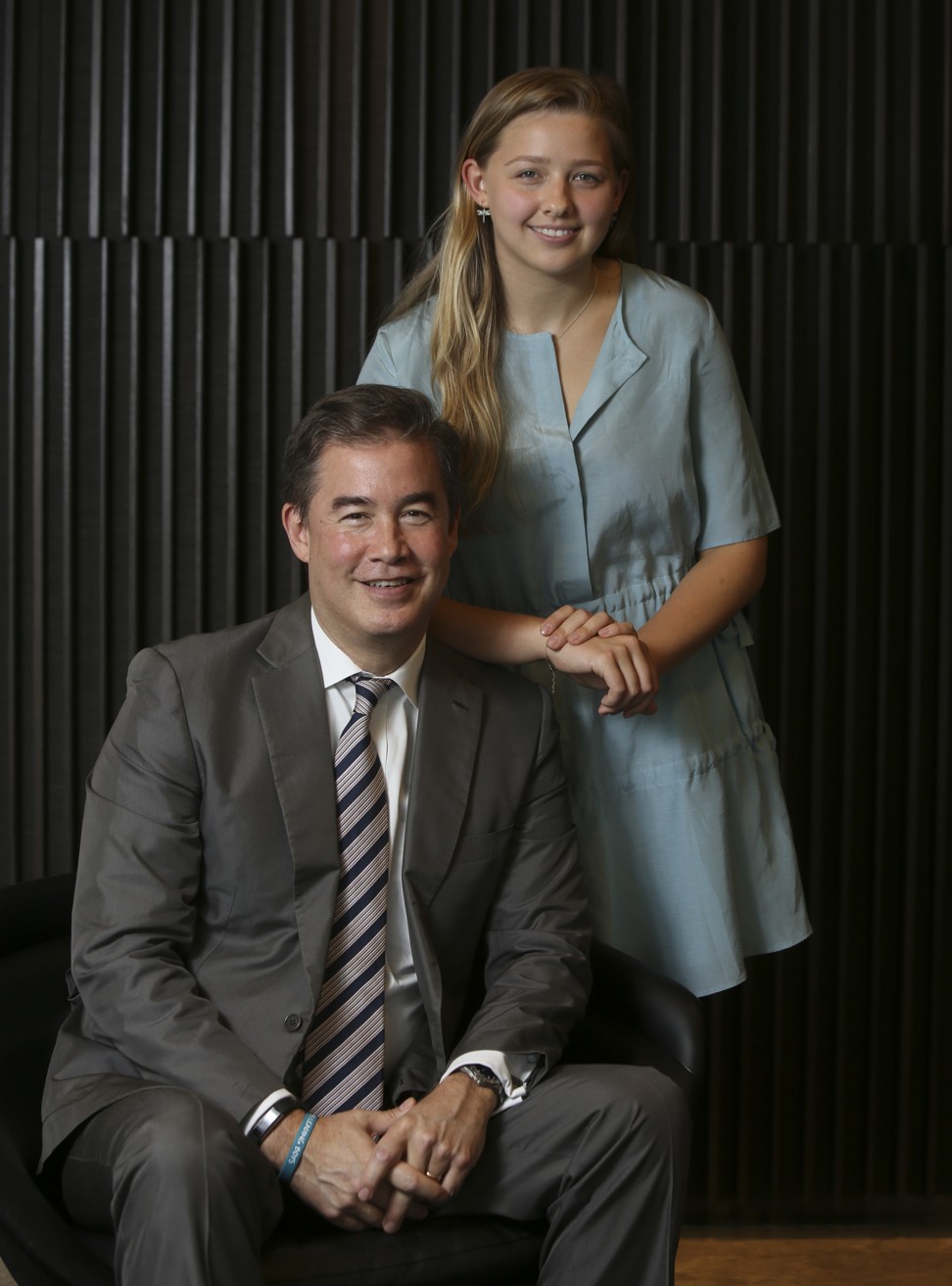 A month after the trial, a man called Charlie Pillsbury wrote to The Hartford Courant newspaper in Connecticut. He had graduated from St Paul's in 1965 and wanted to thank Chessy for exposing what he called its "dark Lord of the Flies side". A few weeks later, he wrote a piece for the same paper about the sexual assault he had endured in his own freshman year at St Paul's, Chessy notes in her book, about which he had never told a soul: "It took my reading about this young woman's remarkable moral courage and strength [...] to break the seal for me."
This reads like a turning point in her memoir. "It gave me the strength to keep going," agrees Chessy. "It made me realise that it's not all about me, that I've got to put my com­fort to the side sometimes and keep on pushing forward." Since then, others have emerged. "Just last week, there were two male students from the 70s who filed a lawsuit against the school over their abuse," Chessy says, "and one of those students is a former president of the alumni association." (And on May 11, the day after I met Chessy in Hong Kong, a Maryland-based former student of St Paul's filed a new lawsuit claiming that a classmate she dated forced her to perform sex acts against her will, and that other boys groped her without consent.)
#MeToo movement unearths heartbreaking reality of sexual assault in Hong Kong
The Prout family's civil suit was eventually resolved when a confidential settlement was reached with St Paul's in January of this year. These days, Chessy visits schools and encourages discussion about consent. She is thoroughly part of the zeitgeist. (On the day I began reading her book, the news broke about the resignation of New York's attorney general, Eric Schneiderman. He had been on a good list, too.) She loves The Handmaid's Tale.
"I find that show completely shocking and terrifying but also very … very … I hope it gives people some sort of insight," Chessy says. "So many people say, 'Oh, sexual assault isn't a big deal,' but the last two mass shootings in the United States were perpetrated by men convicted of domestic violence."
In the autumn, she will go to Barnard College, a women-only educational facility in New York. It seems to me that segregation of the sexes, like ghettoisation generally, is not the answer, but Chessy is composed when she replies, "I go to Oprah when this type of question comes up. She says, 'I'm not able to talk to people who can't listen. Or won't listen.' I've told my story. I continue to tell my story."
Towards the end of Chessy's book, her father returns alone to St Paul's School, trying to recall what he had once loved about it. On the panelling near the dining hall, he finds Robert Barrie Slaymaker's name. He can see how the wood has been worn down by the rubbing fingers of Labrie and other boys.
"What kills me, as a dad," he says now, in Hong Kong, "is that there were so many opportunities for this not to happen if somebody had just done their job."
Anyone in need of support concerning child sexual abuse is advised to contact the End Child Sexual Abuse Foundation (ECSAF) at ecsaf.org.hk or facebook.com/ecsafhk .