The boat docks at a rickety pier and our guide leaps over the side to begin up a steep path cutting through tropical jungle. It is approaching midday and, shielded from the cooling sea breeze, the air is becoming thick and heavy. Ahead, our escort of M16-wielding soldiers (a formality, I've been told) clambers up the slippery slope while trying to maintain discipline.
A crevice marks the entrance to the cave, which has special importance for the locals, Muslims who also hold pagan beliefs. Our guide sternly warns us not to disturb anything within – and he has good reason.
Nearly two years ago to the day, two Spanish tourists were taken to this cave at the end of a tour of the island. On their return to the mainland, a wave overturned their speedboat, flooding the engine. They drifted for 10 days. Starving and parched, they survived on the flying fish that landed in their boat and from the condensation droplets formed in the early dawn.
Eventually found in a state close to death, the tourists admitted to having stolen a rock adorned with crystal from the cave. Villagers believe they were punished accordingly.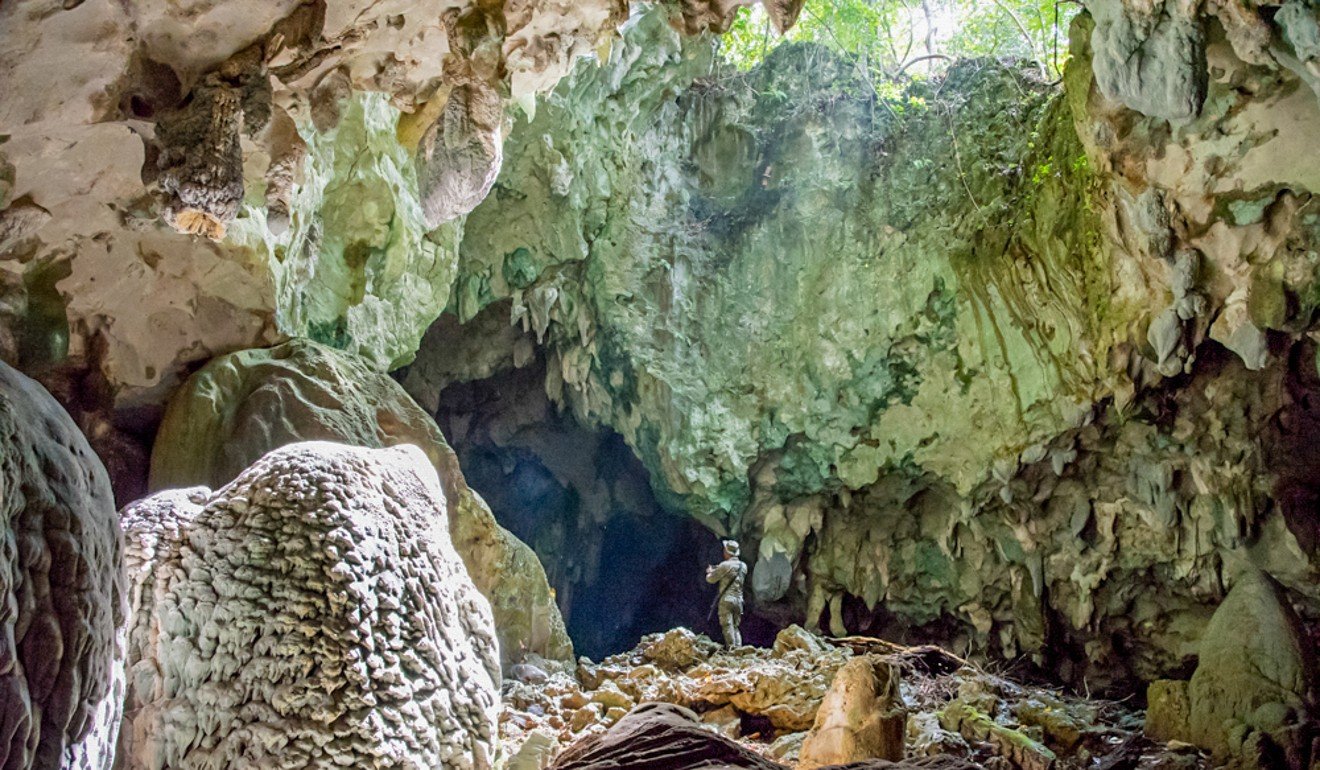 We are being shown the sights of Balambangan, one of a small cluster of islands off the northern coast of Sabah, in Malaysian Borneo. We slip into the darkness and soon a spectacular cavern is revealed, illuminated by sunlight that penetrates through a collapsed section of roof. A low screech grows to a din as thousands of black bodies – a colony of wrinkle-lipped bats – take flight at our approach.
The cave appears familiar, but it takes some weaving through the shimmering stalactites and stalagmites before the reason dawns: it is almost identical to Thailand's celebrated (and popular with visitors) Phraya Nakhon Cave – but here, we are completely alone.
There can be few places of such pristine natural beauty in Southeast Asia where tourism has not taken hold. Local villagers hope, however, that the cave will become a significant attraction in coming years, and that they will benefit financially.
The islands are among the more than 50 that lie in the Tun Mustapha Marine Park, which, at 900,000 hectares, is Malaysia's largest such conservation area. The park was established in 2016 to combat issues that plague Southeast Asia's marine environment, including climate change, overfishing, poaching and destructive fishing techniques. Local and commercial fishing are restricted to distinct zones to facilitate sustainability and reef recovery.
Rich in biodiversity, Tun Mustapha is a haven for green and hawksbill turtles, dugongs and migrating whale sharks, with some 350 or so fish species also recorded as living among its corals, seagrass and mangroves. Although nearly all sea turtles are classified as endangered, hawksbills are at particular risk from drowning in fishing nets (when caught as by-catch) and destructive fishing techniques.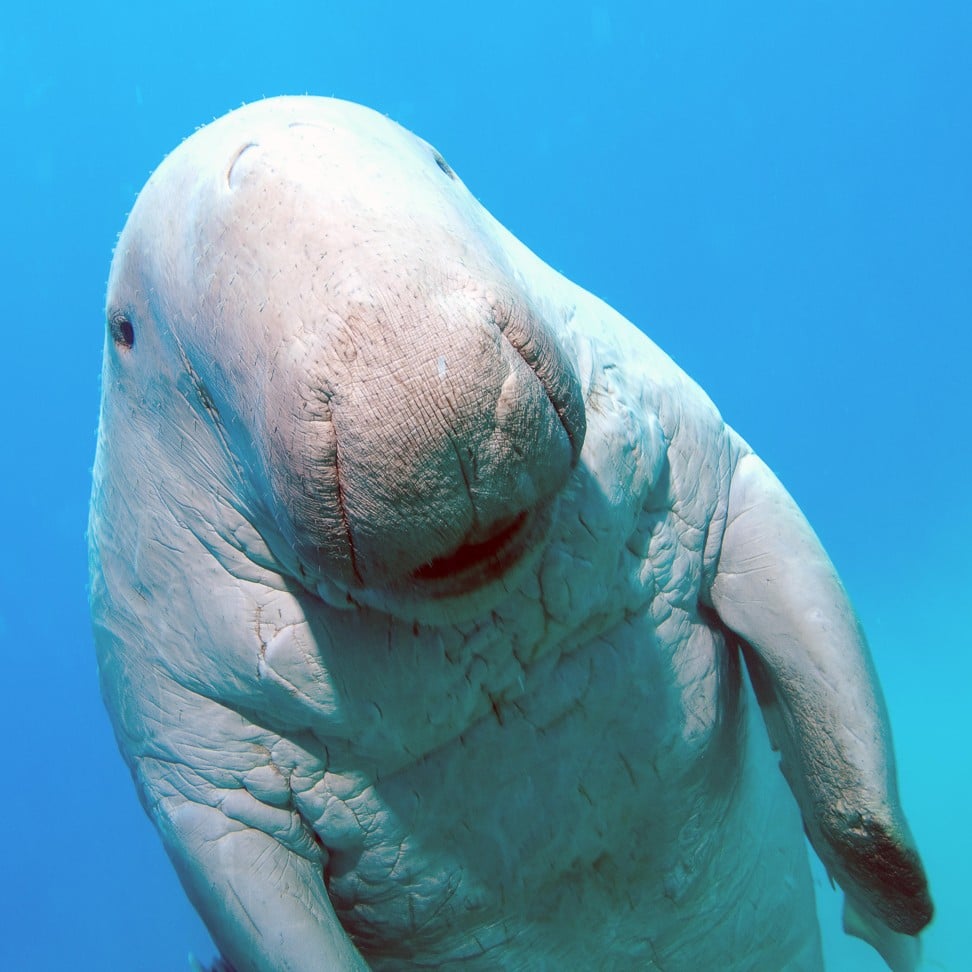 Dugongs, sometimes known as "sea cows", are listed as vulnerable to extinction due to destruction of their preferred sea grass habitat, late age of sexual maturity and low breeding rates.
Global conservation body WWF – which was involved in the establishment of Tun Mustapha from an early stage – is promoting eco-tourism in the park alongside what it calls "alternative livelihoods" for locals previously reliant on fishing. And while the term "eco-tourism" is frequently little more than a savvy marketing tool, Tun Mustapha appears to be one of the few protected areas where the concept might actually be working.
When they see coral, they see only rocks. You need to talk to them about things that relate to them, like their livelihoods
In 2012, a WWF assessment showed that Tun Mustapha park was the third biggest supplier of fish in Sabah, with nearly 100 tonnes – valued at 700,000 ringgit (US$175,000) – landed every day. The WWF predicted that this was not sustainable, however.
To provide alternative incomes, the WWF programme today offers a range of opportunities, supplying grants for equipment and training in everything from the running of homestays on Balambangan to eco-friendly farming and aquaculture of sea cucumbers on the island of Tigabu, 50km to the southeast, thereby helping to ease the burden on fish populations.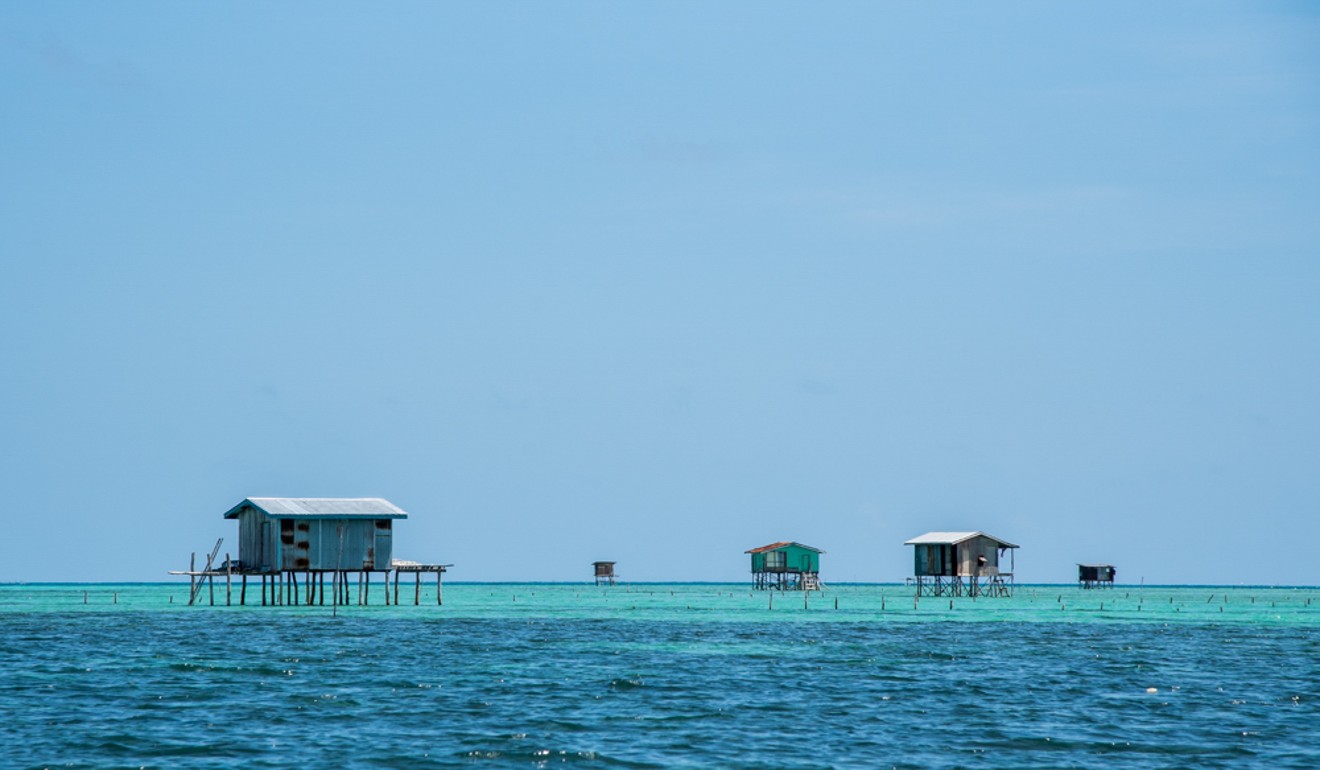 The 2012 report estimated that eco-tourism could generate about 340 million ringgit every year for Sabah, offering a profitable alternative to fishing in protected zones, or with dynamite or cyanide.
Education is key, says WWF senior programme officer Joannie Jomitol, who is based in the town of Kudat, on the northern tip of Sabah and only about 20km from Balambangan by sea. And information provided needs to be practical, making it clear to fishermen how a declining environment has already affected their catches.
"If you say to them, 'The coral is damaged. No coral, no fish,' they don't see it," Jomitol says. "When they see coral, they see only rocks. You need to talk to them about things that relate to them, like their livelihoods."
Two decades ago, fishermen will tell you, a three-day trip in local waters would have brought in enough income for several months. Today, they must voyage ever further because of depleting fish stocks. They have little choice: diversify their means of income or face increasing hardship. And considering that a subsistence fisherman in the area typically makes 400 ringgit a month, according to Jomitol, even a single tourist staying at a homestay for 50 ringgit a night would provide a significant boost to income.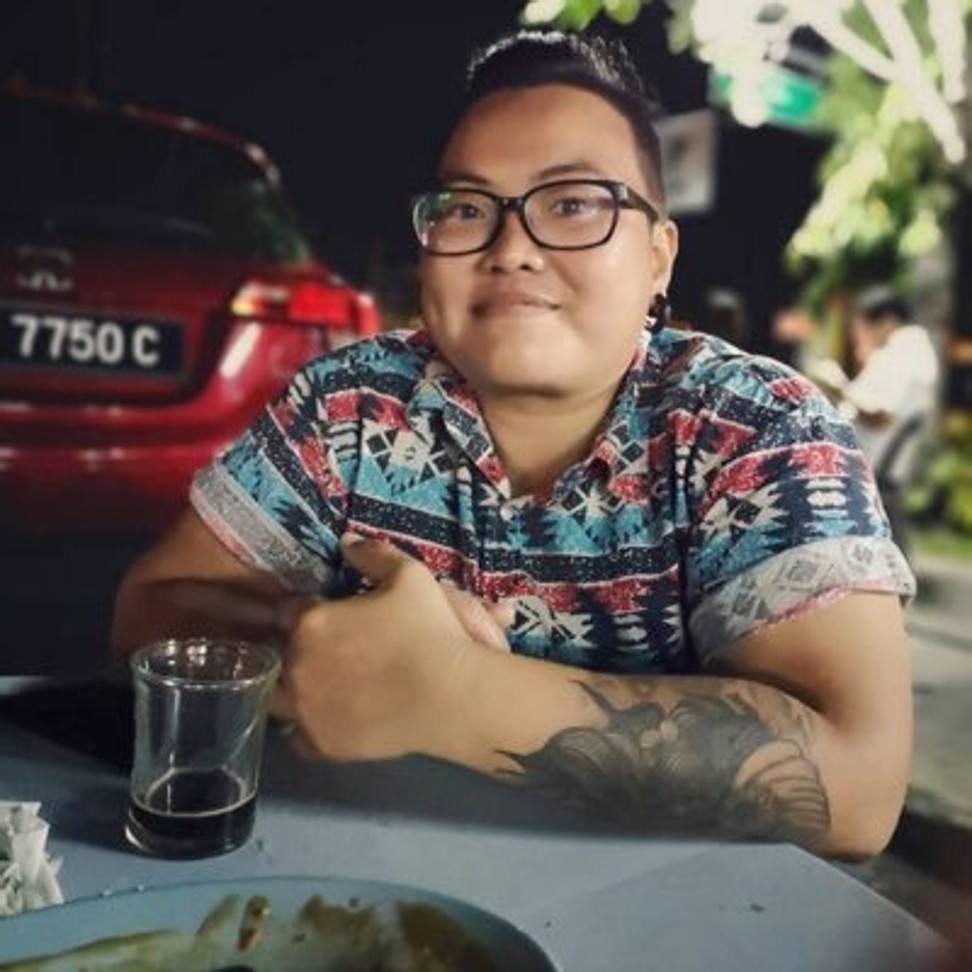 Indeed, despite the wide range of alternative livelihoods now available to locals, most see tourism as the panacea to all their problems. But, according to Rosalie Corpuz, sustainable ecotourism specialist for Coral Triangle Initiative Southeast Asia (CTI-SEA), that mindset is unrealistic and could present a problem.
"Eco-tourism should be a supplementary income," says Corpuz, whose regional organisation is affiliated with and reports to the more expansive Coral Triangle Initiative on Coral Reefs, Fisheries and Food Security (CTI-CFF), a six-nation project aimed at protecting marine resources that is funded primarily from government budgets and overseen by a council of ministers from participating countries. "People have so much expectation. They think the whole community will benefit, but you have to meet in the middle. A lot of these communities are not ready for this."
From 2016 until November last year, CTI-SEA ran a project called the Alternative Kudat CbEt Collective (the included acronym standing for "community based eco-tourism") – financed by the Asian Development Bank – that provided training, marketing and support to five villages in the marine park area, helping communities pool resources and involving groups such as youth clubs.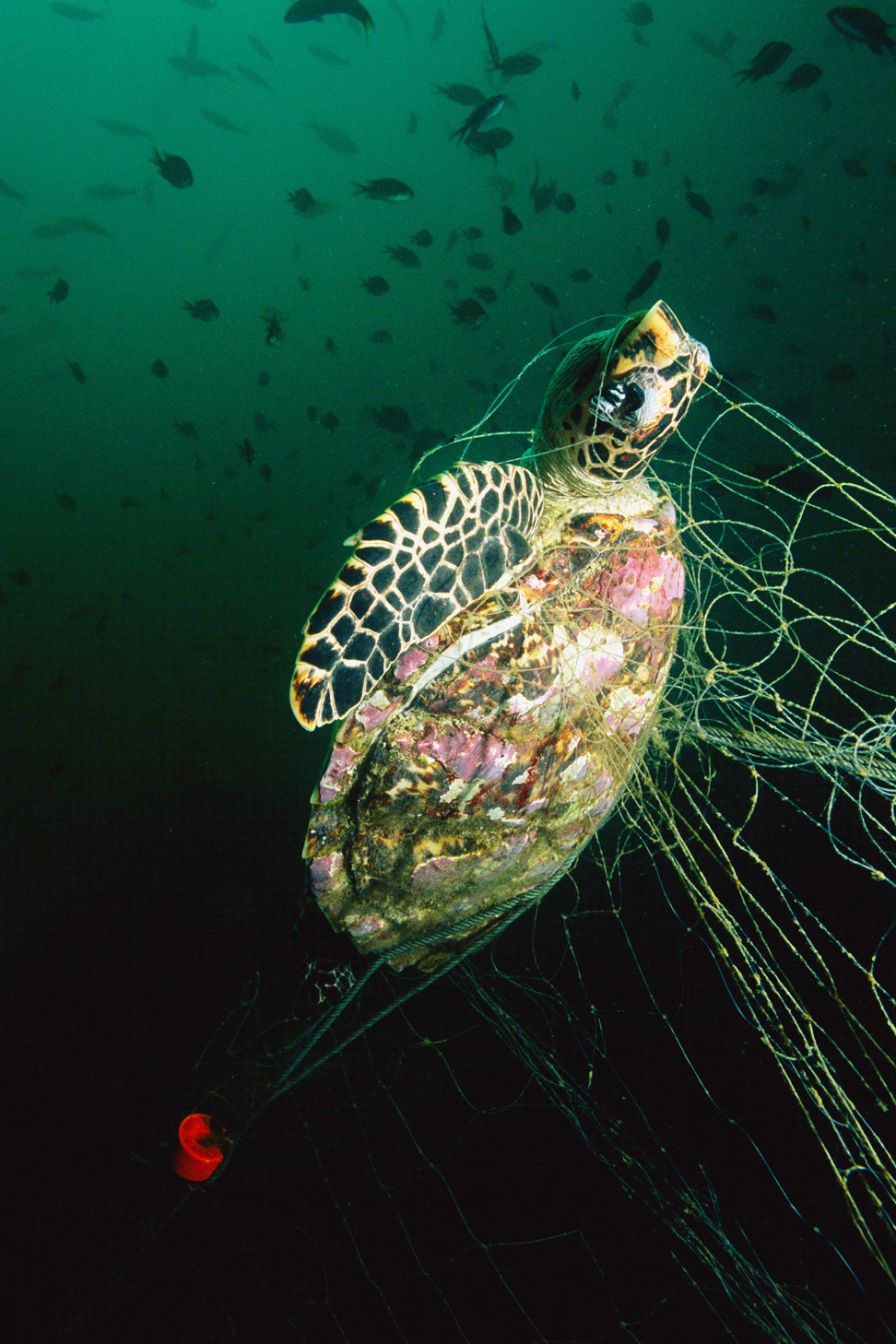 "A lot of these communities," says Corpuz, "when they do stand-alone projects, are not as robust as they could be if marketing as collective, so the thing is to share one vision."
Establishing eco-tourism from the ground up is based on three elements – social, economic and environmental – that together are known as the "triple bottom line", Corpuz adds, but finding the correct balance can be difficult, especially when supporting villagers who have never had to think beyond the bottom of their nets.
"They are so used to living a subsistence lifestyle. For them to get involved in something like eco-tourism, it's very far from what they actually know." Substantial teething problems include changing the mindset. "It's about working together, about networking," Corpuz continues. "It's not every man for himself."
Initially, Alternative Kudat focused on domestic tourism because villagers feel more comfortable conversing to other Malaysians; having to speak English to international tourists, the organisers believe, could have resulted in them rejecting the initiative, and the national approach was deemed more sustainable. One entrepreneurial north Sabah villager who saw the potential was Junaidi Awang Bulat.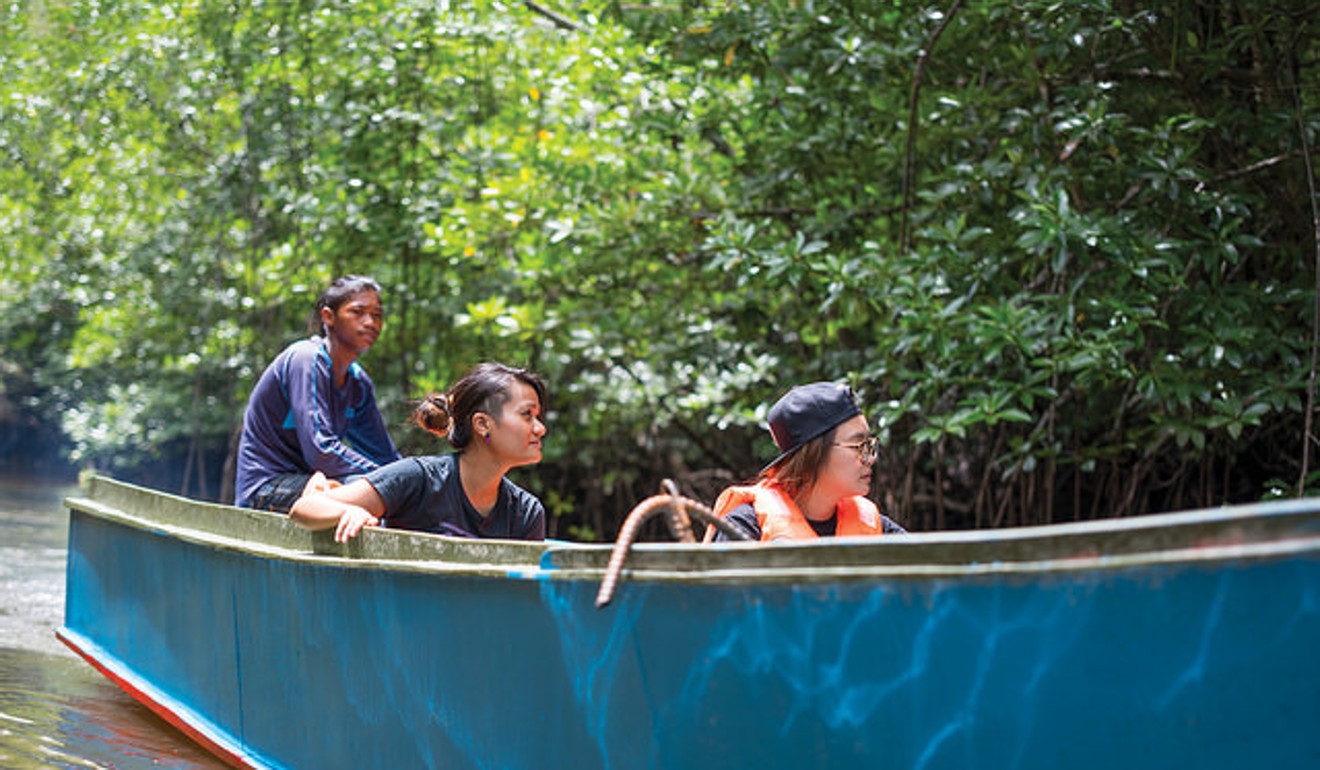 Along the coast from Kudat, modest and rustic Tajau Laut Guest House, while certainly not aimed at the luxury end of the market, has welcomed international visitors and provides opportunities to interact with the local community through activities that include crab trapping in nearby mangroves, creating intricate batik fabrics from natural dyes, and scuba diving, the latter employing young local men as boat operators and in the filling of compressed-air tanks.
It takes a special kind of champion to see it through. A lot of communities have herd mentality and, when you are like Junaidi, you stray from the herd and do your own thing
With 20 years of experience in hospitality under his belt, including a role as a Sabah resort's assistant manager, Awang Bulat, 44, started the business in 2016, scraping together money from friends, family and CTI-SEA grants. Today, despite initial scepticism from naysayers in his village, he is celebrated as an eco-lodge pioneer, and has won the community over to the trickle-down benefits of eco-tourism.
Tajau Laut employs seven full-time staff, while a visit to the mangroves will cost a guest 35 ringgit, a fishing trip 85 ringgit, with the entire amount being paid directly into the community.
"In the beginning a lot of people made fun of him," says Corpuz. "It takes a special kind of champion to see it through. A lot of communities have herd mentality and, when you are like Junaidi, you stray from the herd and do your own thing."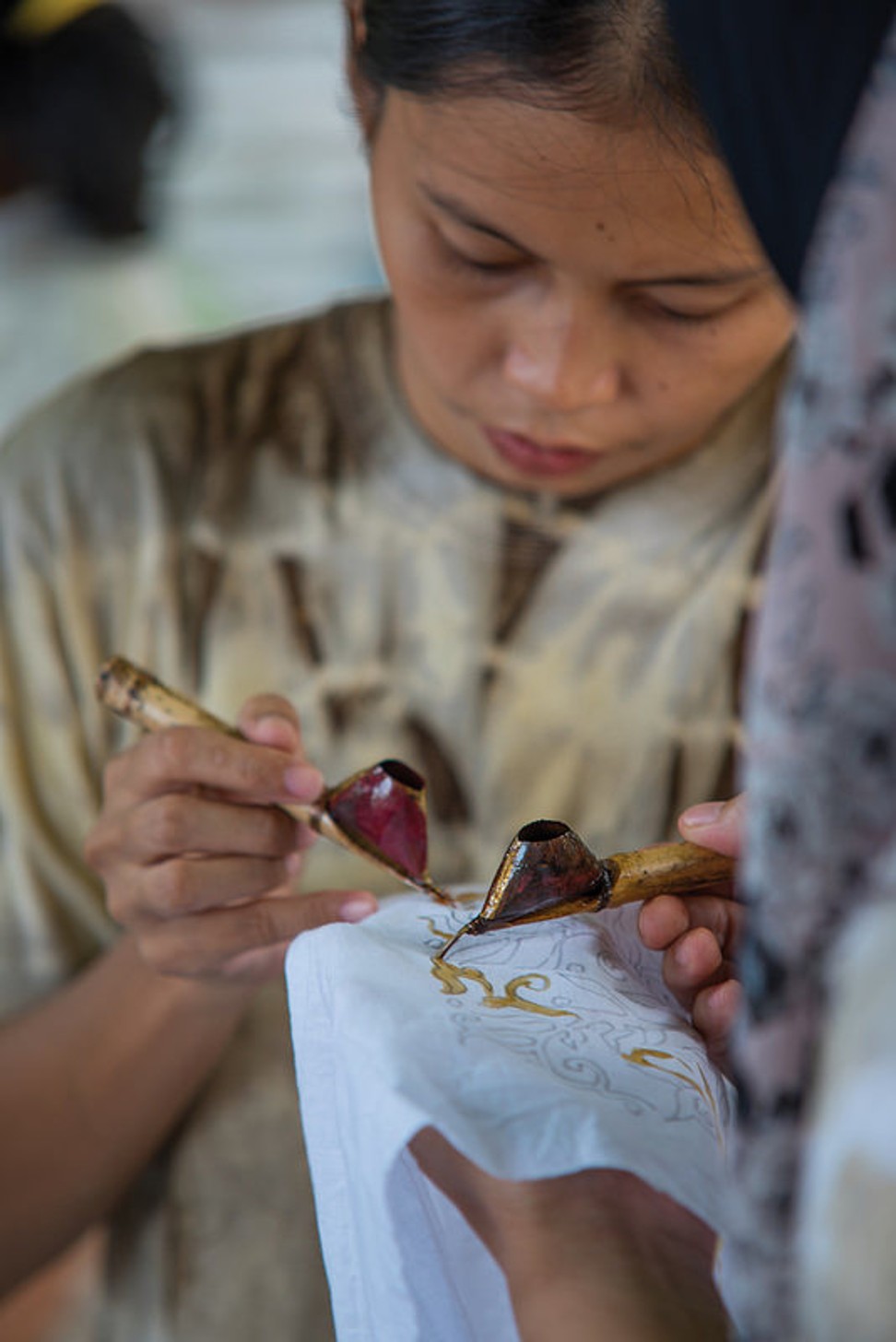 Nestled in jungle and less than 20km away by road from Tajau Laut lies another environmentally conscious enterprise. Founded in May 2011 and the first eco-tourism resort in the Kudat area, Tampat do Aman is owned and managed by Briton Howard Stanton, one of the few foreigners running such a business in the area.
Originally from Stratford-upon-Avon, Howard moved to Malaysian Borneo in 2008 to manage a resort that was never finished. The developers taught him a valuable lesson in how not to integrate with the local community.
"It was just a mess," Stanton, 45, recalls. "A load of white guys coming in and going, 'Fence it all off. This is our bit, that's your bit.'"
Initially viewed by locals as guilty by association, in February 2010, Stanton bought just under three hectares of land on which to create something of his own. His "basic but comfortable" guest house is now praised for its forward-thinking approach to the environment, its kitchen that focuses on nutritious dishes using local produce like fresh ginger and chillies, a large conservation area and a small museum to preserve and promote the culture of the local Rungus people, an indigenous ethnic group living primarily in northern Sabah. (Tampat do Aman, in the Rungus language, means "place of peace".)
If they let every man and his dog come in here and do what they want to do, it'll get smashed up, destroyed, and that'll be game over. You'll never get it back again
When Stanton takes guests on jungle treks, he is keen to pass on knowledge that he has picked up locally, pointing out medicinal plants such as yellow guava, used to treat stomach ache, or lemongrass, for hair loss. With support from the British Council, Tampat do Aman has even published, with the help of local villagers, illustrated children's books of Rungus folk tales.
Stanton employs 20 staff and indirectly involves many more people by outsourcing services such as laundry and vegetable growing. He ensures workers are paid more than the minimum wage of 920 ringgit a month, contributes to a staff pension fund and insures them.
Volunteer groups organised by Stanton have transformed the underfunded local primary school over the last five years with new furniture, books and teaching materials, built compost toilets for houses and churches, constructed two turtle hatcheries and supported an environmentally friendly laundry.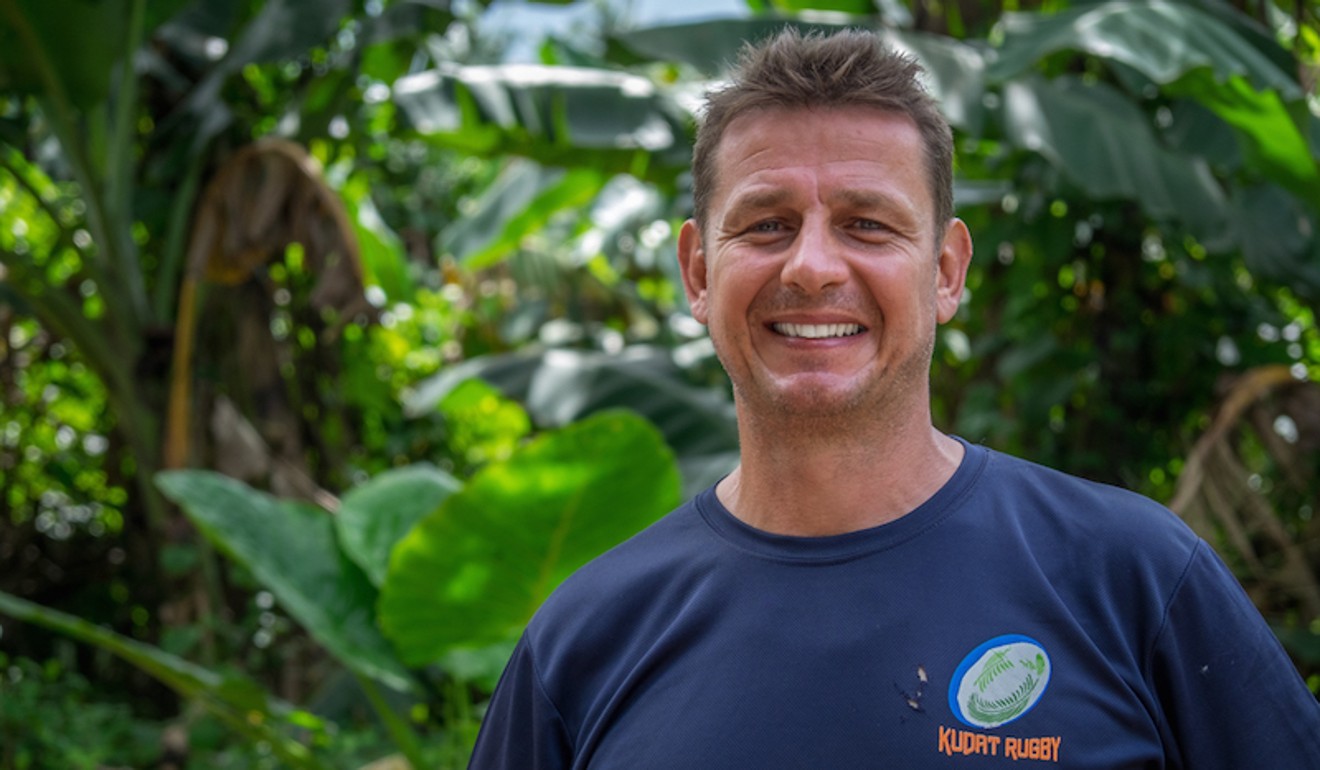 The ethos at Tampat do Aman is "local, local, local", explains Stanton, the entire staff recruited from the three closest villages, and then taught skills that can be passed on.
"You've got the opportunity to do things right and show people what can be done," Stanton says. "And hopefully, they'll copy it and head in the right direction."
Standing above the jungle canopy atop Tampat do Aman's three-storey-high watchtower, Stanton muses on what his guests are looking for. "They come here thinking they are coming to Borneo, a bastion of wildness," he says, "and they are expecting to come to a place that looks after it rather than destroys it."
Stanton recalls a conversation he had with a Kudat government officer in November 2016. "I told him, 'You're sitting on a gold mine: stunningly beautiful coastline, if it's done right, it'll always be a gold mine.'"
After more than eight years in the area, the Briton still sees much potential, though he adds a caveat. "If they let every man and his dog come in here and do what they want to do, it'll get smashed up, destroyed, and that'll be game over," Stanton says. "You'll never get it back again."
Excessive tourism has been blamed for the destruction of a number of previously pristine areas of Southeast Asian coastline recently, with both the island of Boracay, in the Philippines, and Maya Bay, on Phi Phi Leh island in southern Thailand, being closed by their respective governments for periods of environmental recovery.
The local people in those popular resort areas, however, enjoyed the financial spoils of decades of rampant tourism before the closures, and likely will again when the beaches reopen, as they undoubtedly will.
Limiting tourism in and around Tun Mustapha Marine Park might be a harder sell, especially now that conservation bodies have spent much time and effort to convince locals to move away from fishing – their traditional means of livelihood.
Indeed, many fishermen may have already returned to their old ways, the nearly 900,000 hectares of the marine park being near impossible to police: when we left Balambangan island after exploring the cave, local fisherman Suaib Bin Seleg, 55, spoke of a dugong that had washed up dead the day before, either from drowning in a trawler's nets or from dynamite fishing.
Despite most fishermen's assurances that they gave up such practices years earlier, many suspect that they continue to some degree in local waters. "Sustainability is very elusive," says Corpuz of CTI-SEA. "You won't know if [an initiative] is sustainable for maybe 50 years. We can hope, but there's no guarantee."