Suburban brat I was born in 1955 in small-town America but was raised in two lily-white suburbs, one outside Chicago and, later, one outside Pittsburgh. This was an era of tranquil apartheid; I don't recall anyone of colour among local adults, and only a handful at school.
Being a suburban brat in one of the nation's richest districts, it wasn't easy trying to be one of the gang. I accomplished this by excelling at athletics and hanging out with the jocks, despite being seriously short for my age, not to mention very effeminate. I was in trouble a lot and if my mother hadn't enrolled me in an academically challenging private high school I might have ended up as a juvenile delinquent with a police record.
Foreign tongues I was keen on foreign languages from a very young age, certainly before I was 10. My mother, Joy Humes, held a PhD in 20th-century French literature and learned Russian and German to earn her degree, but she didn't share them with me until she taught me German one summer when I was 13 or 14. I began much earlier on my own, without encouragement from anyone, by studying Latin with a textbook I bought.
I opted for anthropology at the Univer­sity of Pennsylvania. During my freshman year, I took courses in French, German and Chinese, but detested dorm life, as most students on my floor were brain-damaged business majors at Wharton, busy boozing their way into a fraternity.
So I left for a year abroad at the Sorbonne (University, in Paris), one of the happiest years of my life. I mastered French quickly – if painfully, since Parisians are famously rude if they detect an anglophone accent – and upon my return, dropped French and German in favour of Chinese culture and langu­age. When the anthropology department refused to give me credit for some of those courses, I switched my major and graduated in oriental studies.
[Shenzhen] was frankly a rather wild border town complete with myriad sex workers, notoriously corrupt traffic police and master pickpockets from Xinjiang
China calling In the late 70s, I had an intense desire to think, live and dream in Chinese, and to experience Mao Zedong's revolution in person. But as the United States still hadn't recognised communist China, in 1978, I packed my bags and headed instead for Taipei, to further my Mandarin studies. Eventually, I wound up in opportunity-rich Hong Kong, where I learned Cantonese, married locally and raised our daughter.
My first job was working in a UN-hosted camp for Vietnamese refugees, preparing them for culture shock when they would be resettled in a big-hearted country called America, whose GIs had decimated theirs. I moved on to work for a trade magazine publisher, where I got lucky when my boss chose me to research and launch half-a-dozen Chinese-language B2B magazines for mainland [China].
This required me to visit Shenzhen regularly and I got a taste of red China first hand. I found it cheap and fun, if poorly policed; it was frankly a rather wild border town complete with myriad sex workers, notoriously corrupt traffic police and master pickpockets from Xinjiang.
The baby boom After a decade or so in Hong Kong, in 1994, I decided it was time to do Japan, a culture and language that had long intrigued me. But as fate would have it, I took a brief detour on the way and got willingly Shanghaied. I would remain in mainland China until 2013.
By chance, I discovered a naughty novel about a triangle amoureux in a Shanghai subway station bookstore. I realised Shanghai Baby (1999) was not great literature, but its portrayal of this turn-of-the-century, happening metropolis was prescient and, if nothing else, it would titillate many a foreign reader.
I contacted the author and eventually won the contract to translate the book. After it was banned in China, it became an international sensation and is still widely available in at least 20 languages.
I was happily ensconced in Shanghai when my publisher insisted on transferring me to Shenzhen. To my surprise I really fell for the place. I saw it balloon from a Cantonese backwater to a dyna­mic megacity and it was indeed a very exciting period. Between arriving in 2001 and leaving in 2012 I had been knifed in a robbery, fallen in love with a few gutsy and charming migrant workers from rural Hunan and Sichuan, and called the city home.
Other stories For several years after I arrived in the PRC, I was treated like the "other", constantly quizzed on my nationality and my impressions of China. One day it occurred to me that laowai weren't the only "other" on the scene. What about those citizens whose ID identifies them as Zhuang, Miao or Tibetan?
I began to wonder: how do the Chinese view their so-called nationalities and how do their writers portray the effects on their people as they inevitably come into more frequent contact with the outside world, attend school taught in Mandarin, or migrate to Han-dominated cities? Likewise, how do Han authors harness ethnic motifs and depict minor­ity characters?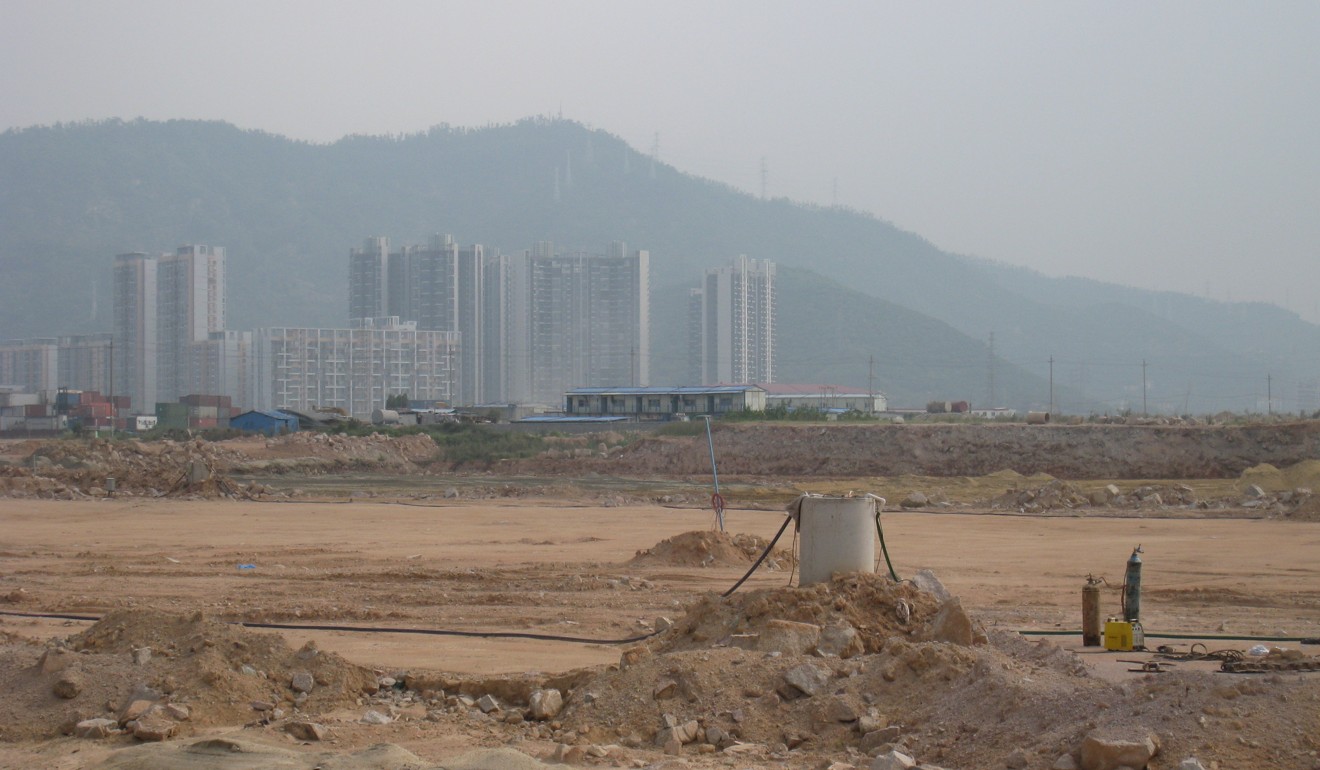 I decided to explore these questions via new fiction appearing in Chinese, and launched my blog, Ethnic ChinaLit: Writing by & about non-Han Peoples, in 2009. In 2012 I followed my nose to multicultural Yunnan, where I translated The Last Quarter of the Moon (2005), by Chi Zijian, a moving novel about the decline of the reindeer-herding Evenki clan.
More recently, I've focused on borderland peoples in northern China, and have rechristened my blog Altaic Storytelling. In 2013, I left China to study Turkish, in Istanbul, as it has many similarities with Turkic tongues commonly found in Xinjiang.
Uygur world Since returning to East Asia in 2014 I have not been able to make a smooth transition from the China of Deng Xiaoping and Jiang Zemin – a period I now realise was fairly liberal in terms of media freedom – to the increasingly authoritarian environment under Xi Jinping.
As a translator who needs unimpeded access to the internet, I simply cannot do my work [in China]. Instead, I commute between Malaysia and Taiwan, intersected with occasional short stays in southern China. But I remain fascinated with the oral and written literature of China's non-Han peoples, and am keen to continue translating ethnic-themed fiction, focusing on writing by minority authors themselves.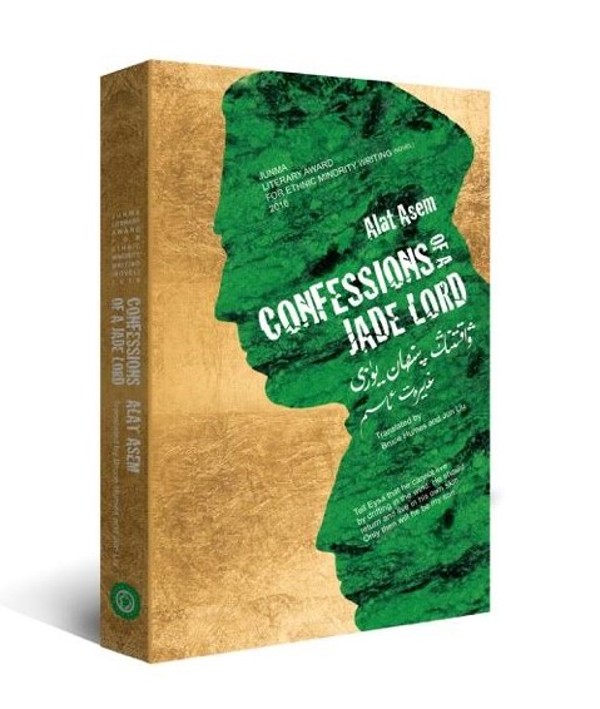 I read Uygur author Alat Asem's Chinese-language novel Confessions of a Jade Lord (2013) while studying in Istanbul. His fiction is a Uygur world where Han rarely figure; his hallmarks are woman­isers, insulting monikers and a hybrid Chinese with an odd but appealing Turkic flavour. I co-translated it with Jun Liu, and it should be published by China Translation & Publishing House within this summer.
Into Africa I'm not quite sure what's next on the agenda, but I definitely want to exit the China womb; it's comfy but restricting. Later this year I hope to set foot in Africa, with two things in mind: trying my hand at an indigenous language like Kiswahili, a Bantu language widely spoken in East Africa; and scouting for contemporary writing for "export" to the PRC.
I'm confi­dent that demand for certain aspects of popular African culture will eventually follow in the wake of China's massive imports of oil, diamonds and metals.
You can follow Bruce Humes at bruce-humes.com .