A village in Uganda I was born in 1970 in a tiny village in Uganda called Nyakagyezi, or Nyaka for short. I am one of five children – the firstborn was a boy, the last-born was me and in between we had three sisters. My parents were – and still are – peasants. They grow food and raise goats. We lived in a small, grass-thatched house with one room for the five children and one for my parents with space in one corner for the goats.
Goats for grades My mum and dad had decided that all five of us were going to go to school. Given their economic situation, this was a huge undertaking. School started at the age of five. At 4½ years old, I observed my sisters going to school. They would wake up, put on their uniforms and be gone all day.
I decided to start following them. They caught me a few times, but when I did eventually get to the school, which took me forever as it was 7½ miles from our house, I snuck in. As I was trying to climb to look into the classroom, I turned to find my dad standing behind me. That day he took me home and told me I was too young to go to school, and that if I were to go now I would fail my exams. But he was tired of chasing me, and said, "I'm going to send you to school tomor­row, but if you fail one class, you will never go back. Do you want to go?" Of course I did, so the next day he sold a goat and sent me to school. And I have never failed an exam in my life.
Brighter for boys I loved school. And I started looking at a brighter future. I understood immediately that if you do well, you keep going. Your parents send you so you can have a better life. But they also send you so you can come back and take care of them. Education is an investment in human capi­tal. My sisters finished high school but after that, my dad told them to get married so their brother could continue going to school. When I finished school, I sent my sisters back to complete their education. Now, of my two sisters who are still alive, one is a teacher and the other is a businesswoman.
Rights and wrongs The government would pay for us to go to university if we finished high school and performed within the top 1 per cent of the nation, which I did. I wanted to be a lawyer. I wanted to sue my father – he gave us school fees but he also beat my mother.
I missed the points required to get into law school and ended up doing social studies at Makerere University (in the Ugandan capital of Kampala) in 1990. One day our professor was reading the Universal Declaration of Human Rights, which says that every human has a right to health and education. I raised my hand and said, "Do you mean every human being in the world?" He said yes. And I said, "There's a problem here: either people in my village are not human or the people who wrote this document are wrong."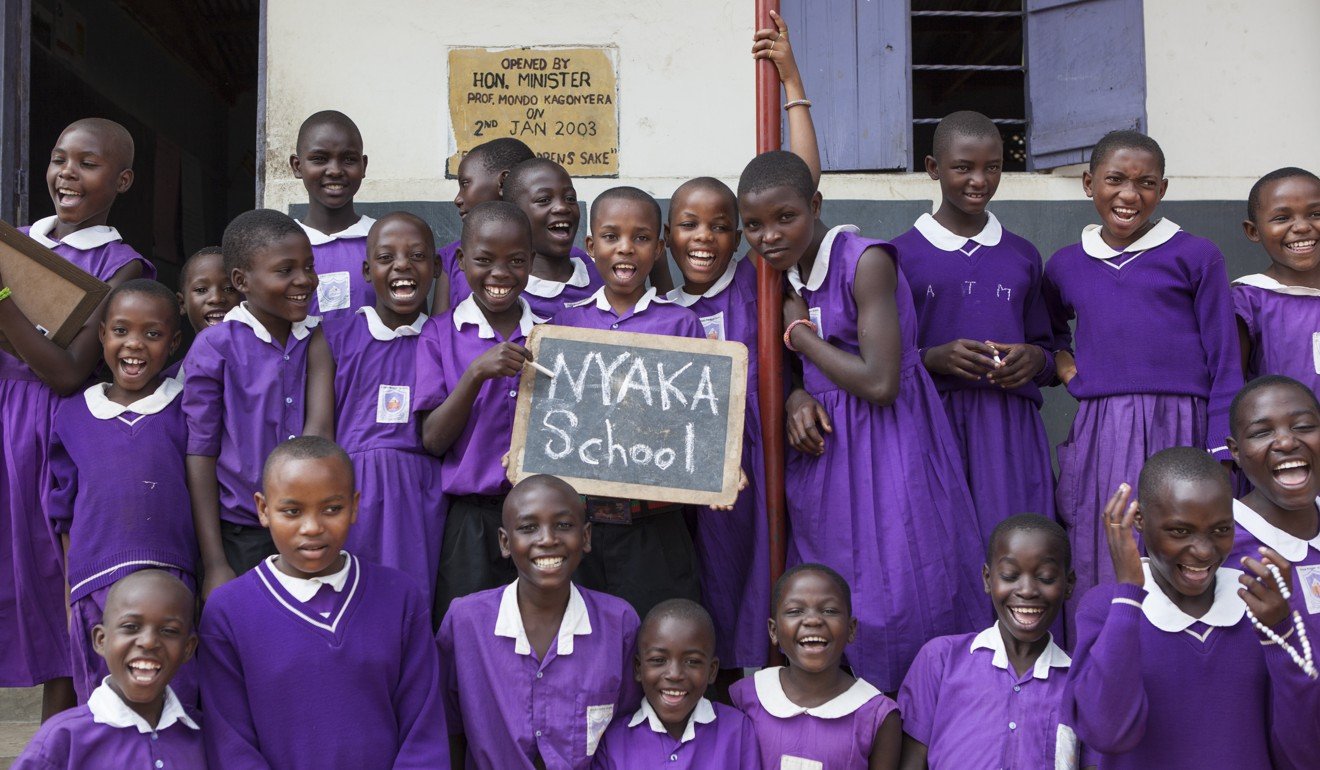 He asked if I could write a paper on it, and I did, highlighting all the injustices in my village, from my father beating my mother, to my sisters not going to school so I could go, to all the children who dropped out because they didn't have pencils. He sent my paper to Columbia University, in New York, and they offered me a place to study human rights in 1996 as a visiting scholar.
Deaths in the family It was soon after my time at Columbia that my brother died of Aids. Everything changed. My brother had three children. I moved back to Uganda. My sister died seven months later, also from Aids, and her son followed soon after. HIV/Aids was rampant in Sub-Saharan Africa at that time and millions of parents were dying. The more I looked around, the more orphans I saw and I knew I had to do something about it.
Poorest of the poor In 2001, I started building a school for my village, a school for orphans. I had no idea how many orphaned school-aged kids there were in Nyaka. I had room for 30 students. It turned out that there were 5,000. My criterion was to select the poorest of the poor. Everybody is poor, but some are poorer than others.
In January 2003, the school officially opened. Of those first 30 students, 14 are finishing university in 2018. The other 16 branched out to learn a skill. We had one who went to learn to be a driver and is now the organisation's driver. Another went to study catering and works at a resort near Nyaka. Others have become teachers – one now teaches in our schools.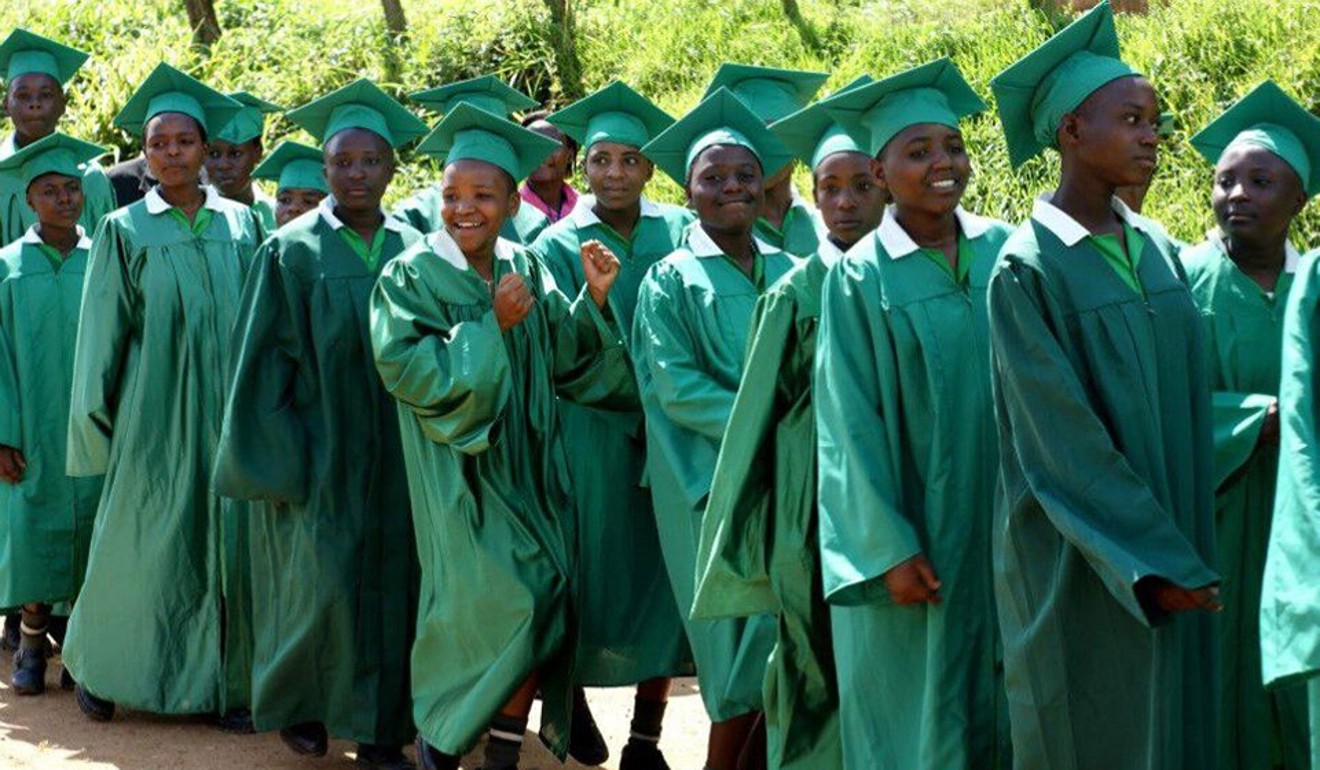 Of those finishing university, one is going to be a cardiologist. We have a girl studying finance in Canada. Nyaka recruits 65 per cent girls. Given what happened to my sisters, I decided that the organisation had to focus more on girls to give them an opportunity, because any family will do whatever it can to educate their boys, but not the girls.
The kid from Kutamba In 2006, we opened a second school in Kutamba, and we started building a third – a middle and high school – in 2012. The second school came about because of one amazing kid from Kutamba who had heard there was a school that was free for children orphaned as a result of HIV/Aids.
He was one such orphan and he walked for three days and two nights, a distance of 50 miles, to Nyaka. When the teachers found this 11-year-old sitting on the school steps one morning, they could not believe how far he had come to attend school.
Nyaka was not even finished then. But I started telling the story to our supporters and we raised the money. While Nyaka took me two years to build, Kutamba had all the money before a shovel even went into the grass.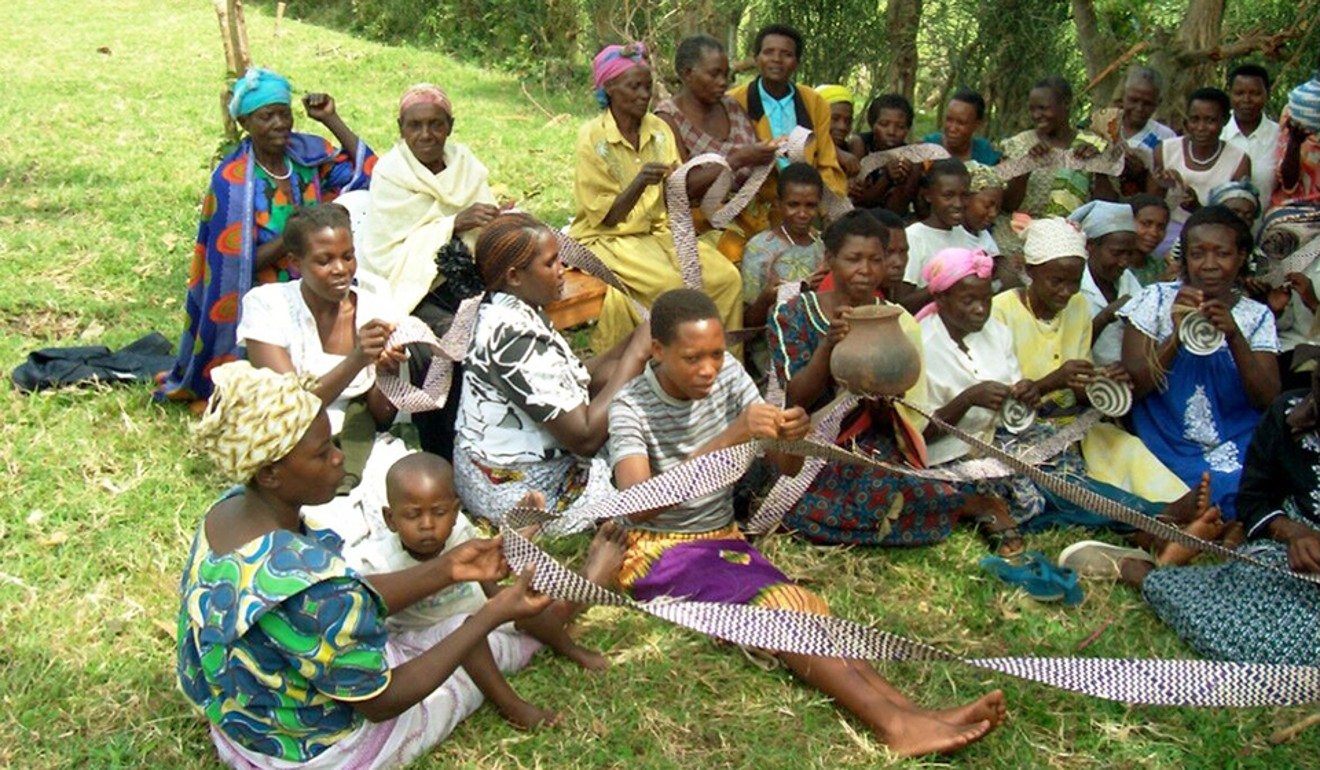 A grandmother's love In 2007, we launched the grand­mothers programme. My grandfather was a polygamist; he had five wives. My grandmother was his first wife. When she got very ill he took her to be treated at a Christian clinic where he saw the doctors saying prayers. When she recovered he accepted Jesus as his saviour. He renounced polygamy, told the other women that he would support them but that he wouldn't be coming to their houses any more, and built a church.
My grandmother's prayers were with me when I was young, fell from a tree and nearly died. For six months she came daily to the hospital to sit next to me and recite the Bible. She would tell me, "God created you for a purpose. You are not going to die until you fulfil that purpose." Her dedication taught me there is no love that matches a grand­mother's love.
If a child gets admitted to Nyaka and has no place to live, we pair them with a grandmother in the community. Now we have more than 7,000 grand­mothers who live with 43,000 children. Not all of those children come to our schools, but they are in a house where they are fed and have somebody to comfort them.
Twesigye Jackson Kaguri was in town to give a series of talks to students at the Hong Kong International School, in Tai Tam.