One of the worst aspects of my newspaper job in Tokyo was the bird-call starts. To be at my desk by 6.30am meant catching a 5.30am train and changing lines twice to reach the Asahi Shimbun headquarters in Tsukiji. March 20, 1995, however, changed my attitude to the early shift.
That day, during peak-hour Monday morning traffic, members of the Aum Shinrikyo doomsday cult gassed the city's subway system, killing 13 people and injuring thousands more.
As my colleagues and I started processing reports of people collapsing at stations visible from our office windows, I'm sure I was not the only one grateful to have been at work when 10 disciples of Shoko Asahara boarded the underground network at five locations intent on provoking Armageddon. Armed with sarin-filled plastic bags and umbrellas with sharpened tips, they dutifully punctured the receptacles on their way off the trains, then swallowed antidotes as the liquid seeped out, wafting the scent of death.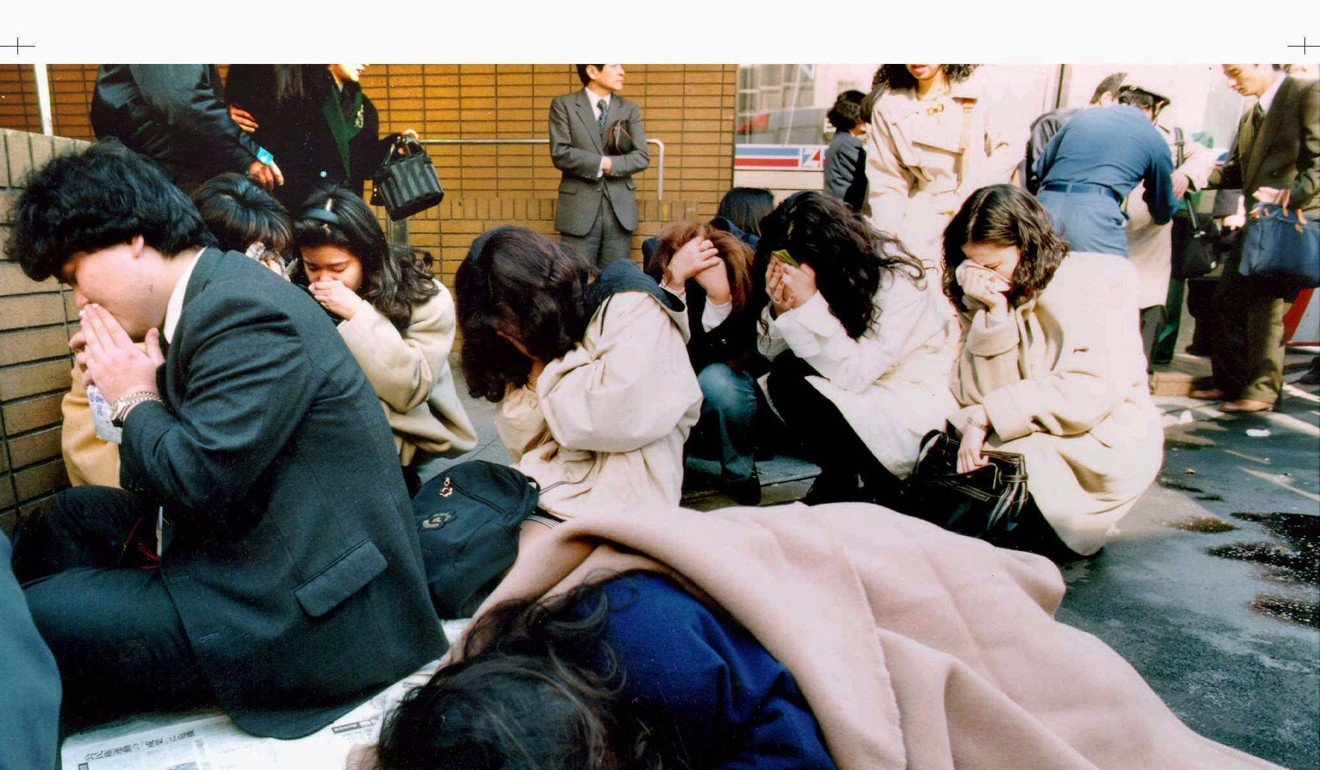 Asahara's execution on July 6 for a string of attacks that killed 27 people, including the victims felled in Japan's first terrorist attack of the sort, brought back memories of that clear spring day and the tense couple of months afterwards.
The media provided near round-the-clock reports, culminating in the capture of the corpulent, near-blind, self-proclaimed guru. On May 16, 1995, police discovered him in a coffin-like cell at the group's headquarters in Kamikuishiki, a hamlet at the foot of Mount Fuji. Television cameras on that misty morning broadcast scenes few would forget: a couple of hours after the day's drama began, the countdown to finding Asahara started with reporters gasping: "The doors are being forced open," then shrieking into microphones as his location was confirmed.
An unkempt Asahara, dressed in pink robes, was ejected from his hideout still hugging wads of Japanese yen, and driven away in a blue van at 10.35am. With helicopters buzzing overhead, hundreds of reporters giving chase and crowds perched on highway overpasses watching the spectacle, it recalled the surreal tailing of O.J. Simpson a year earlier on a Los Angeles freeway. Only this was Japan, known for its law-abiding citizens and often ridiculed for instilling in them an unshakeable will to conform.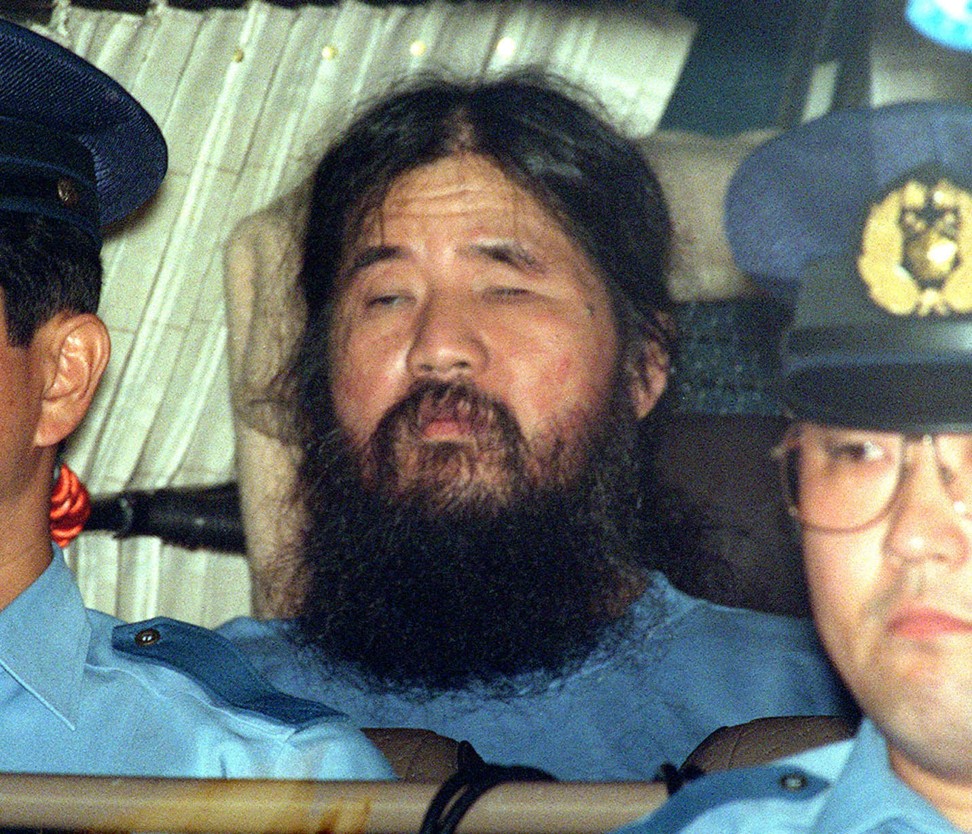 Experts opined endlessly that Asahara and his followers were proof of the rot besetting a disillusioned society, pointing to the country's deepening financial crisis and noting that 1995 had already seen its share of tragedy: the Kobe earthquake in January that killed more than 5,000 people. So grave were the twin tragedies of the quake and Tokyo gas attack that Japanese author Haruki Murakami wrote in his book Underground (1997): "It is no exaggeration to say that there was a marked change in the Japanese consciousness 'before' and 'after' these events."
During the weeks leading to Asahara's detention, Aum's nefarious operations came to the fore as related crimes took place, often in the public eye, cowing a populace that had never before feared catching public transport or indeed living in the busy metropolis. Millions of people tethered to their television sets, myself included, were chilled by other killings and assassination attempts in the city, including the shooting of a police commissioner in front of his home by a man who fled on a bicycle (the victim, who survived four gunshots, had led the much-anticipated raid of Aum's headquarters on March 22), and a murder captured by cameras of a cult lieutenant.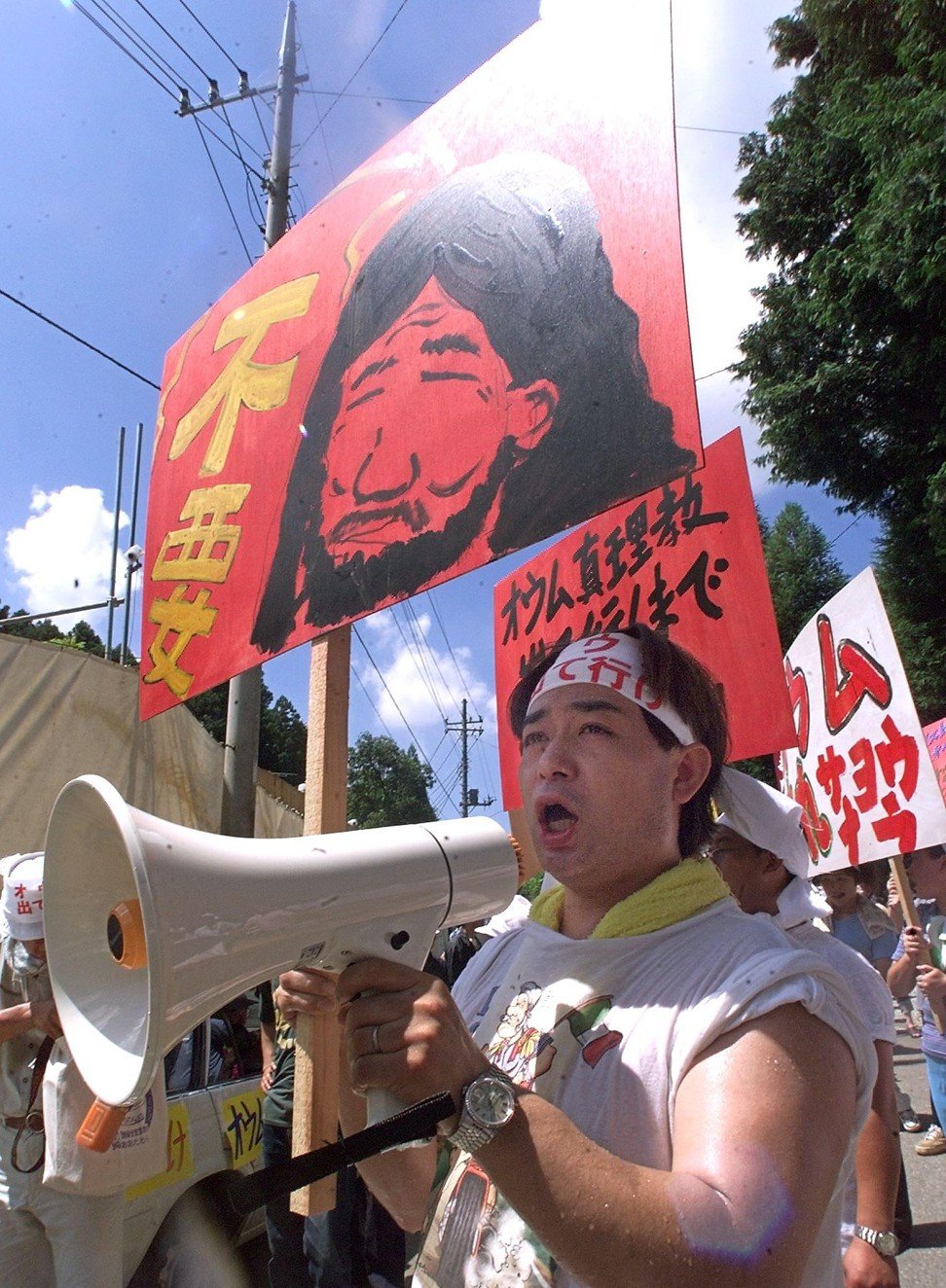 Everyone I knew felt they had to understand the substance called sarin – including an American intern at my paper, The Asahi Evening News (the English-language arm of the Asahi Shimbun), who, wondering what to make of garbled reports about the nerve gas on the day of the attack, phoned a nearby Western pharmacy to ask for an explanation. Those were the days of limited internet access at our office, and she had not been in Japan a year earlier, when sarin sprayed by Aum killed seven people in the town of Matsumoto and sickened hundreds.
The fax our intern received from a chemist at The American Pharmacy – of the complex atomic arrangement of sarin – resembled what we would come to understand about Aum, a group with business interests spanning the globe and reported links to the yakuza. This we learned in the aftermath of a televised killing on the evening of April 23, when Aum's "science minister", Hideo Murai, was knifed as he was forcing his way through a phalanx of police and reporters besieging the group's Tokyo office. The assassin, a thug affiliated with the Yamaguchi-gumi yakuza group, stabbed his victim repeatedly until he collapsed in the middle of the scrum.
The public slaying took place more than a month after the sarin strike on the subway, and followed mass arrests of cult members – a grim nationwide hunt Tokyo residents couldn't help but follow as X marks indicating "captured" started appearing on mug shots posted at stations. The chemical attack also led to platform bins being sealed and, later, the installation of cameras to deter reprisals.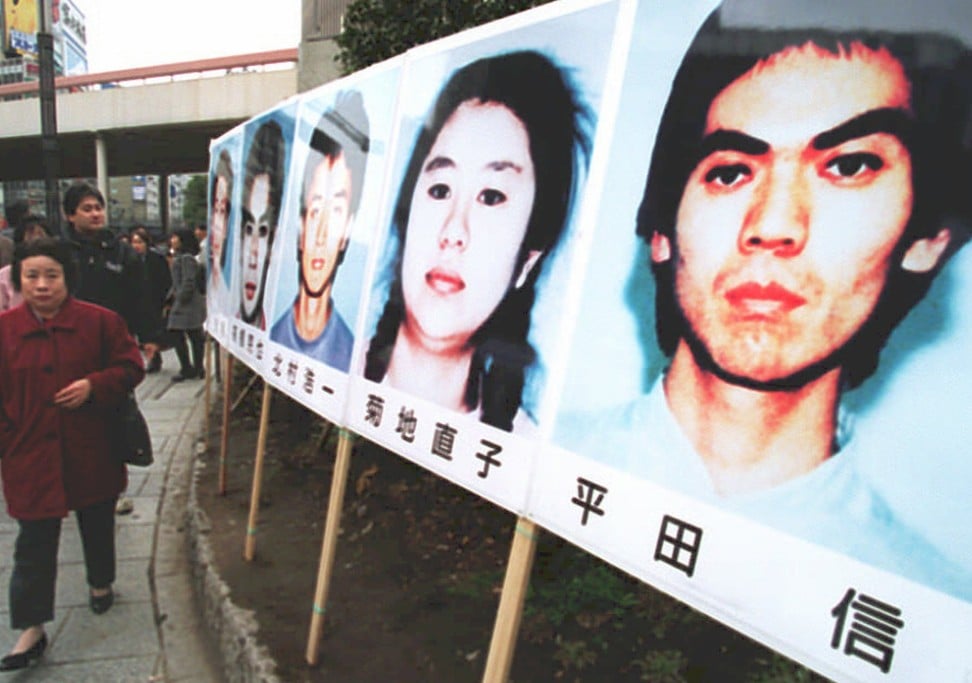 Unfortunately, even as commuters remained alert and fewer dozed to and from work, another incident persuaded them to sit upright. Days after rumours of a retaliatory attack by Aum, which persuaded some shops to close, commuters at Yokohama station were felled by mysterious fumes. Although no one was seriously injured, and it was later revealed to have been the work of a gangster, fear was escalating suspicion: there was no shortage of people who knew an Aumster – the name my boss gave the cult members as their story spiralled out of control.
We used the inappropriately cute moniker only to lighten the pessimism fuelled by unending reports covering everything from the electrode-filled helmets members wore to synchronise brain waves with Asahara and the 50 degree Celsius baths wayward followers were forced to enter to the drinks made from the brewed beard clippings and semen of the guru, which sold for high prices. Fact may have been laced with fiction but, at the time, anything seemed possible.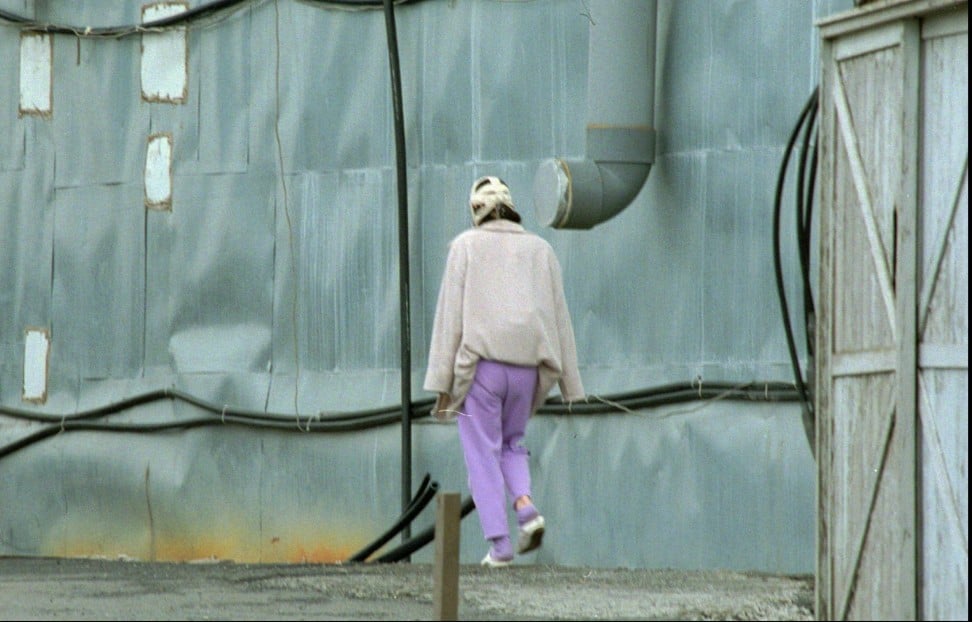 Then came news that worked terror deeper into the psyche. On May 5, a cleaner notified authorities about two suspicious bags placed near a vent in a men's toilet in Shinjuku railway station, the busiest in the world in terms of commuter numbers. The receptacles contained substances capable of producing cyanide gas.
That three stations I used frequently had been danger zones – Ikebukuro, where one of the five Aum teams boarded the train on the day of the sarin attack; Higashi-Ginza, one of the many stops where poisoned passengers lay convulsing and temporarily blinded while awaiting ambulances; and Shinjuku, where thousands could have been killed, according to reports – was reason enough to find alternative routes home. So instead of heading for the closest station every day, I often walked 15 extra minutes to Ginza to board the Marunouchi line (unfortunately, one of the three targeted in the attack). That meant using two of three arteries I needed to reach home, which, in my mind at least, was safer than following routine.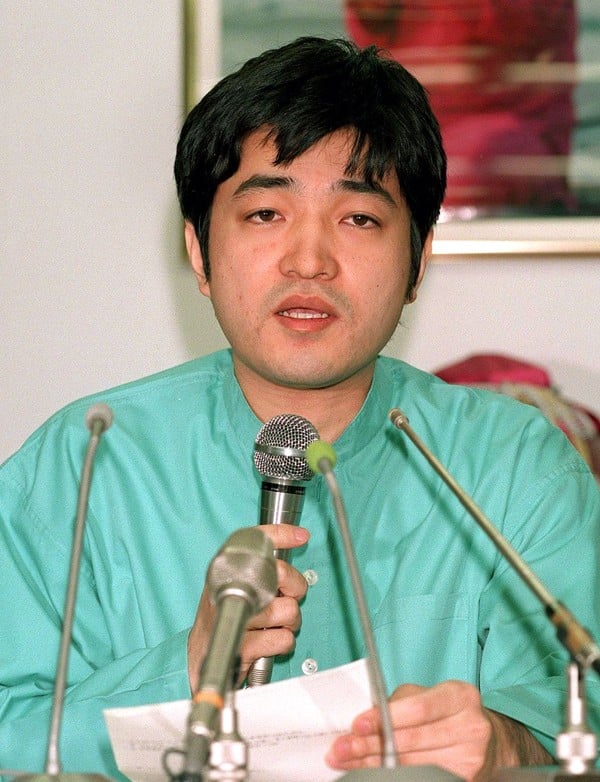 Even as the media and Aum unwittingly worked together to fan hysteria, so they collaborated in making a star of Fumihiro Joyu, Aum's "information minister" who would replace Asahara as the group's spokesman and later lead a splinter group. Random images seared into the memory of that tumultuous period include footage of police carrying out inspections with caged canaries for protection (to warn against noxious gases), a young Asahara supposedly levitating (during the group's early days he was still using his birthname, Chizuo Matsumoto, and attracting yoga enthusiasts) and the handsome Joyu, who became a teen idol because of his dashing looks and charisma.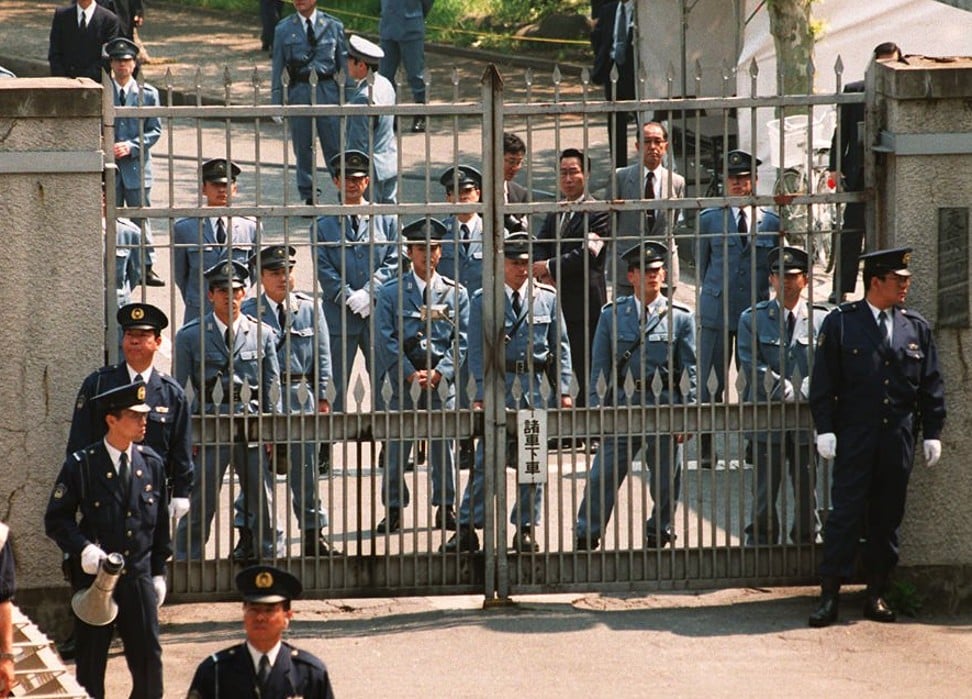 Reports replayed ad nauseam on television also reminded viewers of Asahara's misguided aspirations in 1990 to win seats in the Diet for him and his cohorts. Instead of the usual stiff performances by political hopefuls or the strident messages issued by rightists, Aum tried to win votes by proselytising in odd get-ups: some members wore outsized, cartoon-like papier-mache masks of Asahara while intoning, "Shoko, Shoko"; others donned Ganesh elephant heads (the group's teachings were based on Buddhist and Hindu tenets). I recall how people looked away, as though embarrassed to admit they were a part of Japanese society.
When I heard that Asahara had been executed 23 years after he instigated one of post-war Japan's gravest crimes, relief was the initial sensation. But then I remembered how brief the reprieve had been after he had been captured. Even as people were grabbing special newspaper handouts published to announce his arrest, another act of violence was in motion. Hours after Asahara's detention, a parcel bomb exploded in the offices of Tokyo's then governor Yukio Aoshima. The blast blew off the hand of the person opening the package.
Which is why news in September 2006 that Asahara had lost a special appeal against his death sentence (having been ruled legally sane and thus responsible for his actions) was followed by police swoops on 25 locations connected with Aum, which by then had changed its name to Aleph.
Now, I fear, having been hanged, along with six disciples, without ever explaining his motives, Asahara will live on oddly as a kind of martyr.