Summer's here and the time is right for reading on the beach, as legendary songwriter William "Mickey" Stevenson almost certainly didn't say when penning Dancing in the Street. One of the joys of holidays is the prospect of free time to catch up with family, friends, hobbies and, of course, pleasure reading.
These days, the text itself could be on paper, a tablet or an iPhone, or even listened to via an audiobook. We can now pack an entire library into machines smaller than our passports. But does vast choice make the act of choosing a good holiday read any easier? You can fit 1,100 books on a 2GB Kindle, which means by the time you have finished scrolling through them, your week or even two-week holiday will be finished.
To help you weed out the Yan Liankes from the Jeffrey Archers, here are a few literary winners tailored for different vacation types. Reading novels and non-fiction can prepare you for taking a break almost as completely as a guidebook. I recall using Kinky Friedman's funny crime novels to find offbeat restaurants in New York's Greenwich Village, E.M. Forster's Room with a View (1908) when visiting Florence, and even the most unsettling moments in Keigo Higashino's crime novels did not dissuade me from considering a trip to Japan.
Of course, books can also pass the time, distracting weary parents from energetic children, and weary children from energetic parents. Reading is still one of the best ways to slow the tempo, get the mind working and the imagination imagining. Let books take the strain.
For travel's sake
Travel, the practical business of getting from A to B, has its joys and its longueurs. Of course, it broadens the mind, but it can also drive you to distraction. New horizons, new people and new points of view, or long queues, out-of-date passports, cancelled flights and that oh-so-charming child kicking the back of your airline seat just as you are dozing off.
If Jules Verne's Around the World in Eighty Days (1873) feels both old hat and slow, why not try Nellie Bly's feminist classic Around the World in Seventy-Two Days (1890)? Having become a journalist after reading a newspaper column proclaiming that girls were good only for having babies and cleaning the house, Bly (real name Elizabeth Jane Cochrane) informed her editor at the New York World newspaper that she would not only realise Phileas Fogg's imaginary journey, she would beat his time.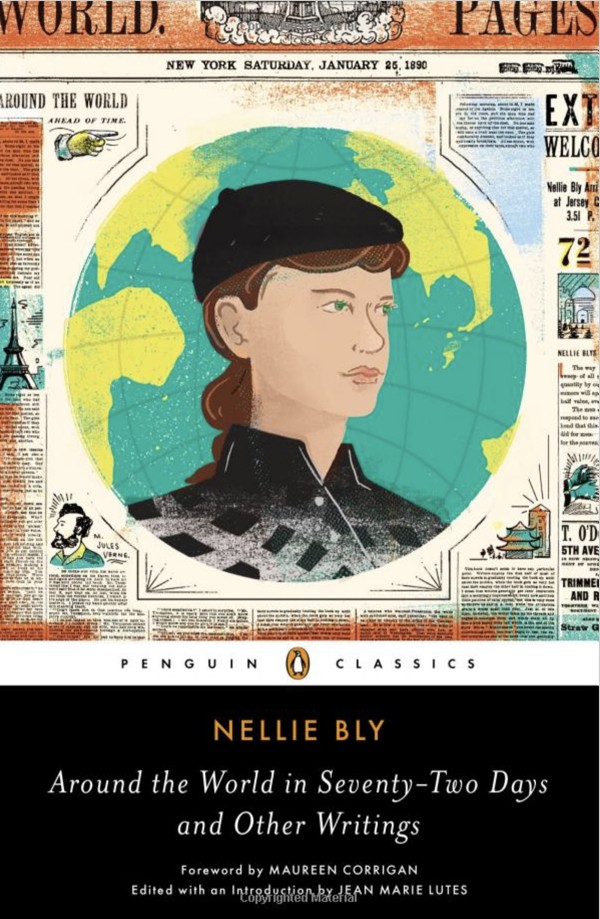 Her destinations included Hong Kong, where she learned she had a rival, Elizabeth Bisland, who was racing around the world in the opposite direction. She visited a leper colony in China and bought a monkey in Singapore. As with her fictional rival, she overcame mechanical failures, missed connections and got lost, but made it in the end. Rummaging through duty-free doesn't sound quite so bad now, does it?
Harder to find, but similarly madcap, are the travel writings of S.J. Perelman, a staple at The New Yorker maga­zine and joke writer for the Marx Brothers. Westward Ha! (1948) and Eastward Ha! (1977) include lighthearted, even surreal accounts of crossing China, traver­sing Thailand and singing in Singapore.
And travel is, of course, an escape as well as a pursuit. In Out of Sheer Rage (1997), Geoff Dyer checks out Paris, Rome, Sicily and New Mexico largely to avoid writing a book about English novelist D.H. Lawrence. Actually, you will learn plenty about Lawrence: many of the pit stops are inspired by his life and work. But just as often, Dyer is doing anything but consider the great Nottinghamshire writer – mainly by travelling to write a book about not writing a book about the great Nottinghamshire writer. You get the idea.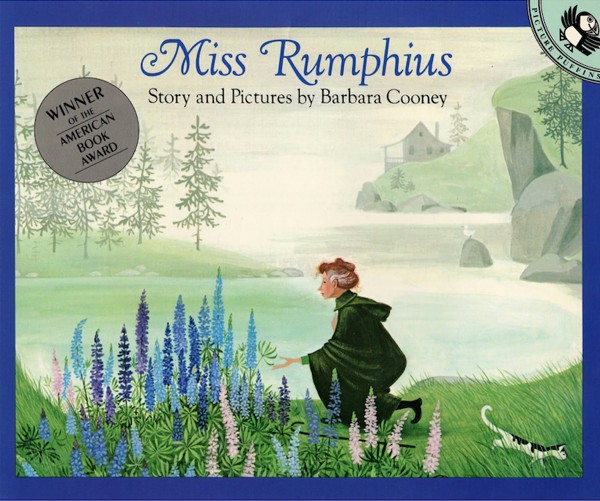 Currently, my favourite meditation on globetrotting is Barbara Cooney's astonishingly beautiful children's book Miss Rumphius (1982). Travel brought protagonist Alice's grandfather to America, where he became an artist. "You must do something to make the world more beautiful," he counsels her, but the young Miss Rumphius wants to travel first, visiting "faraway places" such as remote Pacific islands, high mountains and Tunisia. Returning home at last, she settles down by the sea and begins to plant lupines, much to the dismay of the locals. When the lupines flower, however, they change their minds, and the reader realises she has accomplished her grandfather's challenge.
Beside the seaside
The beach read, like its cousin the airport blockbuster, has become a genre all of its own. The image of broiling readers, stomach down on the sand or stretched out on a sunlounger, nose in a paperback, was once as iconic as pina coladas and prawn cocktails. Men, so the cliché went, chose something as hard-boiled as their shoulder blades: Robert Ludlum, Tom Clancy or Alistair MacLean, perhaps. For women, only old-school bonkbusters by Jilly Cooper, Sidney Sheldon or Harold Robbins would do. Hopefully such gender stereotypes are a thing of the past, but the truth remains: the hotter it gets, the lighter the reading.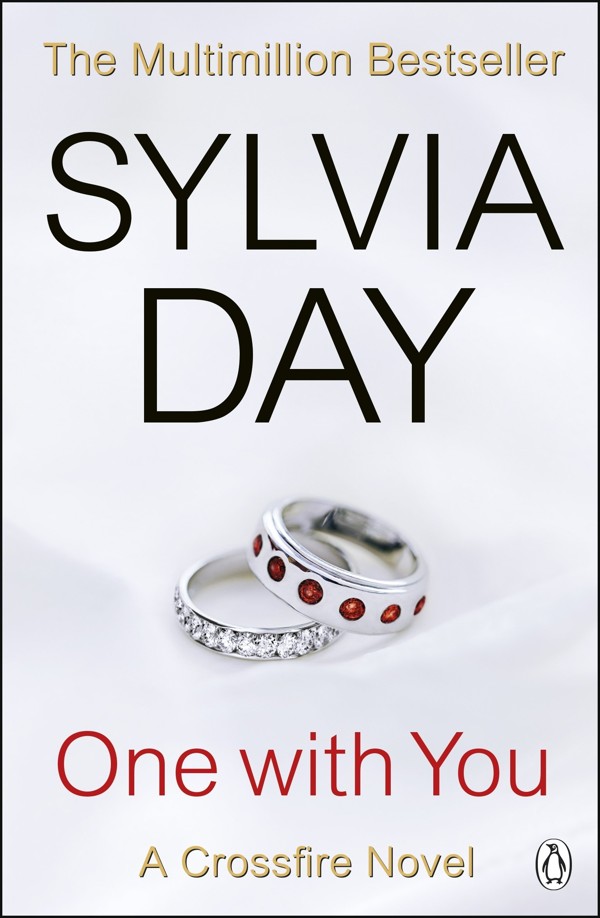 In 2018, Cooper, Sheldon and Robbins have been replaced by racier and saucier fare: E.L. James' Fifty Shades of Grey (2011) has got many an engine revving, while Sylvia Day's Crossfire series climaxed, so to speak, with One With You (2016). If it is tough, readable thrills you are after, Lee Child's Jack Reacher novels deliver reliably superior bursts of action, plus a hero who would kick sand in your face given half the chance. Best begin at the beginning, with Killing Floor (1997).
Some fictional characters never go out of fashion, and while Jack Ryan books by other authors have continued to land following Clancy's death in 2013, Executive Orders (1996) was the last by the originator himself. The set-up, so absurd back then, now feels eerily prescient: a caliphate in the Middle East, tension in the South China Sea and an American president with guts, intelligence and gritty experience. Hang on a moment …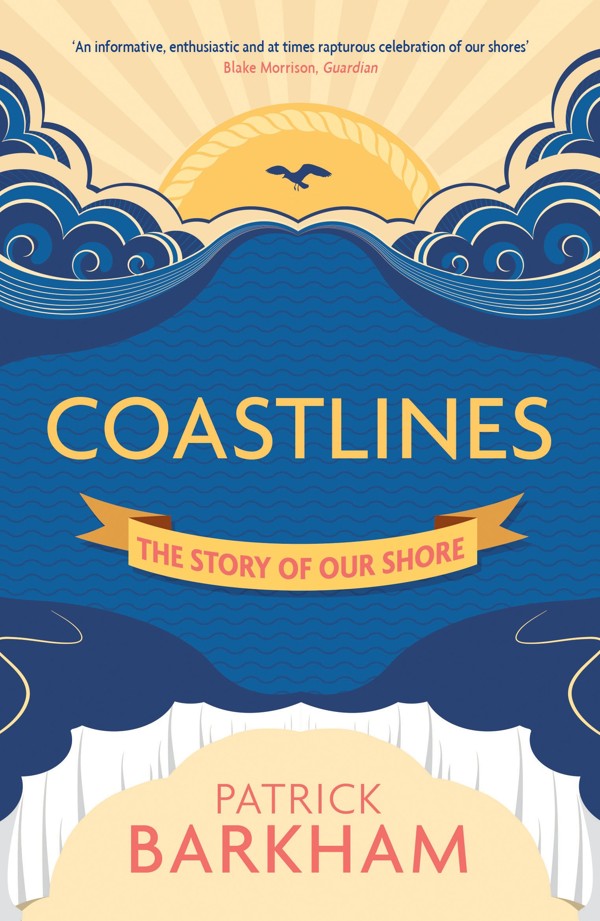 For more serious, and literal, beach reads, try Kobo Abe's haunting The Woman in the Dunes (1962), Ian McEwan's heartbreaking On Chesil Beach (2007) or Albert Camus' murderous L'étranger (1942). Patrick Barkham's Coastlines (2015) is a wonderful account of what is happening ecologically to the world's seashores. And just in case you thought it was safe to go back in the water, Peter Benchley's Jaws (1974) never gets old.
To introduce young children to the delights of the beach (minus sharks), the classic A Day at the Seashore (1951) is a lovely and loving depiction of a family day out. A warning. Nancy and Timmy's ultra-glamorous parents might have you heading for the gym.
Reads on the rails
Hollywood has done much to make train travel appear attractive. The sight of Cary Grant getting friendly with Eva Marie Saint in North by Northwest (1959) and Bing Crosby's high jinks with Danny Kaye in White Christmas (1954) make the viewer long for extended journeys and dining cars.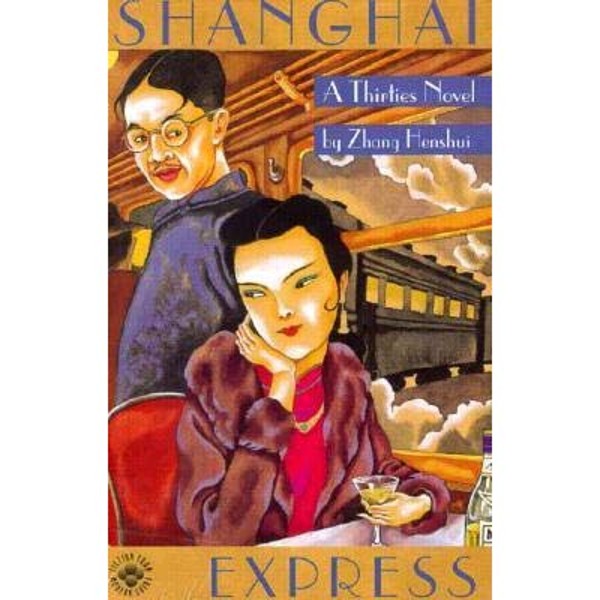 And no literary account of trains would be complete without Agatha Christie's Murder on the Orient Express (1934), even if it makes you view your fellow passengers with unwarranted suspicion. Indeed, crime and rail travel seem an alarmingly snug fit. Zhang Henshui's Shanghai Express (first published in English in 1997; not to be confused with the Marlene Dietrich film of the same name) takes place on the 1,400km journey between Beijing and Shanghai. This twisty romance between a wealthy, slightly buffoonish banker (Hu Ziyun) and a grifter (Liu Xichun) is enriched by sharp flashes of comedy (social class is determined, sometimes falsely, by which compartment you are in) and mouth-watering descriptions of food.
The literary laureate of Japan's rail network – albeit in the most unsettling fashion – is surely Seicho Matsumoto. He hired researchers to check the most trivial facts in his fiction, from timetables to engine specifications.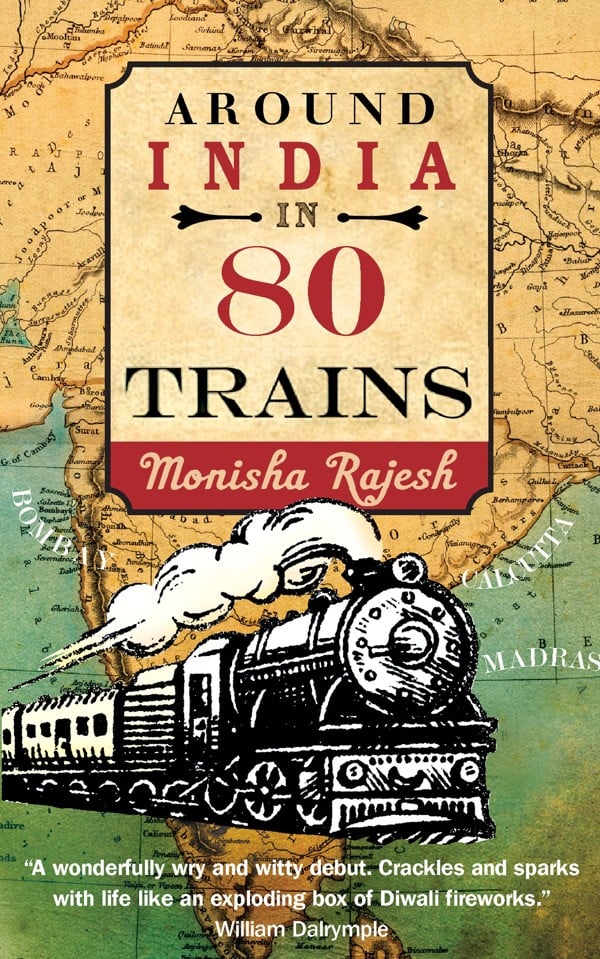 In Ten to Sen (1958; also called Points and Lines, and sometimes translated as Tokyo Express), an atmospheric train journey from the Japanese capital might just shed light on an apparent double suicide on a southern beach. In Inspector Imanishi Investigates (published in English in 1989), a train is both murder weapon and stage for our titular hero's inquiries.
In non-fiction, Monisha Rajesh's Around India in 80 Trains (2012) is both an education and a seduction – it will make you want to pack yourself into a crowded carriage and see the nation.
For children (and possibly adults), nothing written since beats Reverend Wilbert Awdry's Thomas the Tank Engine (1946) and others in his celebrated Railway Series. Find the original stories, where the trains are grumpy, competitive and subject to their creator's moral scolding.
Setting sail
It's hard to enjoy sailing these days, with all those billionaire oligarchs and millionaire footballers clogging up the seas. Still, there is room if you know what you are doing.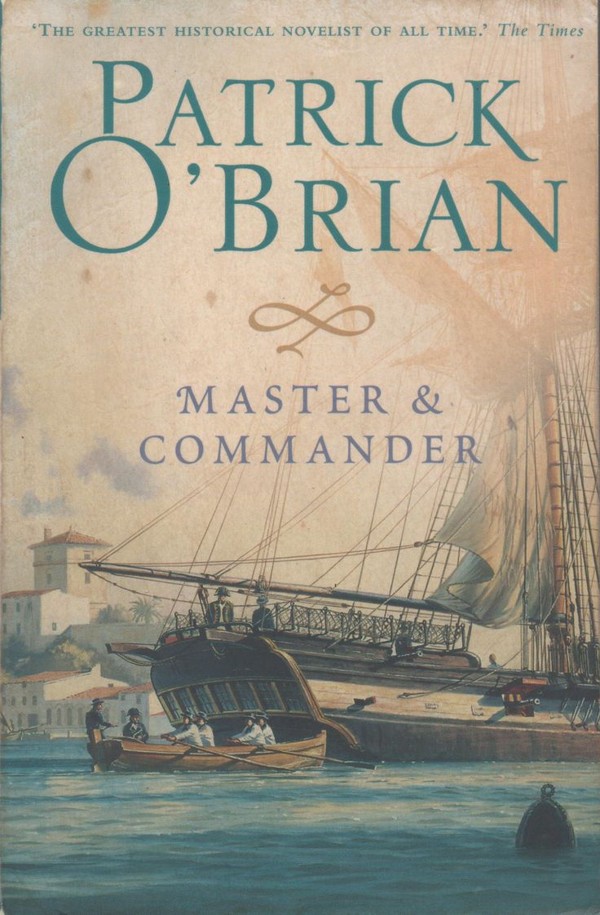 The best nautical novels have a dis­tinctly anachronistic tinge. Starting in 1937, C.S. Forester looked back to the 19th century to create Horatio Hornblower, his hardy, introverted naval hero who made his bones during the Napoleonic wars. Writing at almost the same moment, Daphne du Maurier looked to the early 1800s in Jamaica Inn (1936), with its plot of nasty shipwreckers. Patrick O'Brian's Aubrey-Maturin adventures (including Master & Commander [1969] and The Fortune of War [1979], among many others) are similarly historical, if more swashbuckling.
The two most obvious contenders for sea literature's presiding genius are Herman Melville and Joseph Conrad. Moby-Dick (1851) may have more whales, but Melville's Billy Budd (1924) is more concise and with a sharper storyline involving murder on the high seas. Conrad, like Melville, was a sailor before writing the novels that made his name: Lord Jim (1899), Typhoon (1902), The Shadow Line (1917) and even Heart of Darkness (1899) include plenty of atmospheric maritime adventure.
Gavin Menzies' 1421: The Year China Discovered the World (2002) tells the story – dismissed as "pseudo-history" by many scholars – of a supposed two-year around-the-world voyage made by Admiral Zheng He's 107-strong fleet, beginning on March 8, 1421. Inserted among vivid accounts of life on the ships are some fantastic, and hotly contested, claims: that Zheng discovered Australia and America long before the supposed founders, and circumnavigated the globe a century before Portuguese explorer Ferdinand Magellan. Menzies' next book proposes that Zheng invented reality television.
For some unfettered yacht-board naughtiness, try L.S. Hilton's Maestra (2016), in which all manner of X-rated shenanigans take place in the galley of a massive schooner as our sociopathic heroine has no problems raising a mast or hauling anchor.
Children of a certain age would be advised to try Treasure Island (1882) for its pirates, treasure maps, parrots and peg-legged captains. X really does mark the spot. Read younger ones Edward Lear's The Owl and the Pussy-cat (1871).
In the saddle
While cycling and reading are not advisable simultaneously, pedalling about on two wheels has inspired all manner of stories.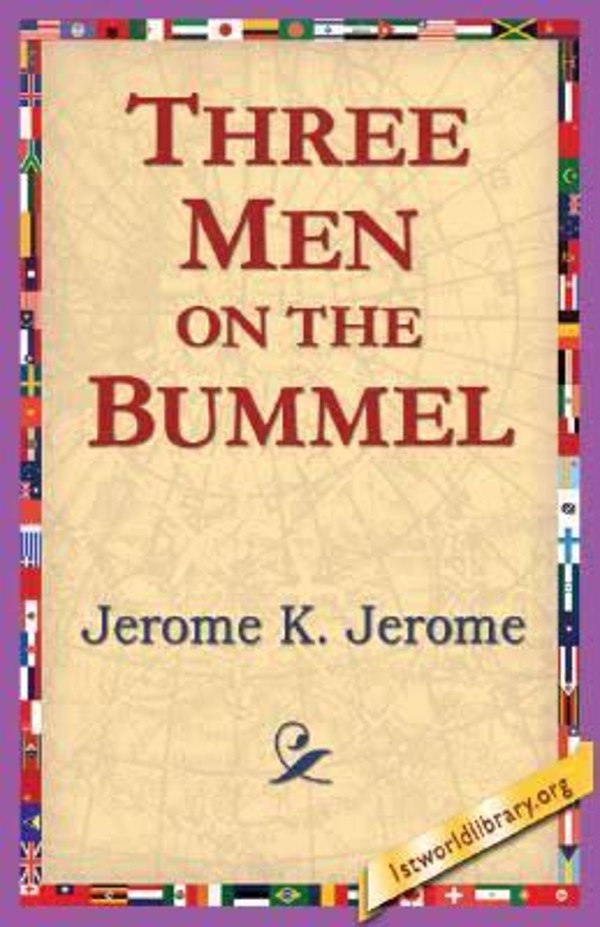 When Jerome K. Jerome required a sequel to his seminal ode to leisure, Three Men in a Boat (1889), he produced Three Men on the Bummel (1900), a bummel being German, as Jerome himself writes, for "a journey, long or short, without an end; the only thing regulating it being the necessity of getting back within a given time to the point from which one started". A series of comic set pieces, it offers handy advice for prospective cyclists: "There may be a better land where bicycle saddles are made out of rainbow, stuffed with cloud; in this world the simplest thing is to get used to something hard."
Wu Ming-yi's The Stolen Bicycle (2017) explores Taiwan's 20th-century history, pointing out along the way how the various terms used for "bicycle" speak volumes about an individual: jiten sha ("self-turn vehicle"), for instance, indicates that a person has received a Japanese education, while tan che ("solo vehicle") and chiao ta che ("foot-pedalled vehicle") reveal they are from southern China.
Writers seem generally to find something comic in the bicycle. Flann O'Brien's absurdist masterpiece The Third Policeman (1967) puts cycles to more metaphorical uses than you can imagine: they are narrative and literal vehicles, magic tricks and even eccentric sexual fantasies: "She moved beneath me with agile sympathy in a swift, airy stride […] even accommodating her left pedal patiently to the awkward working of my wooden leg."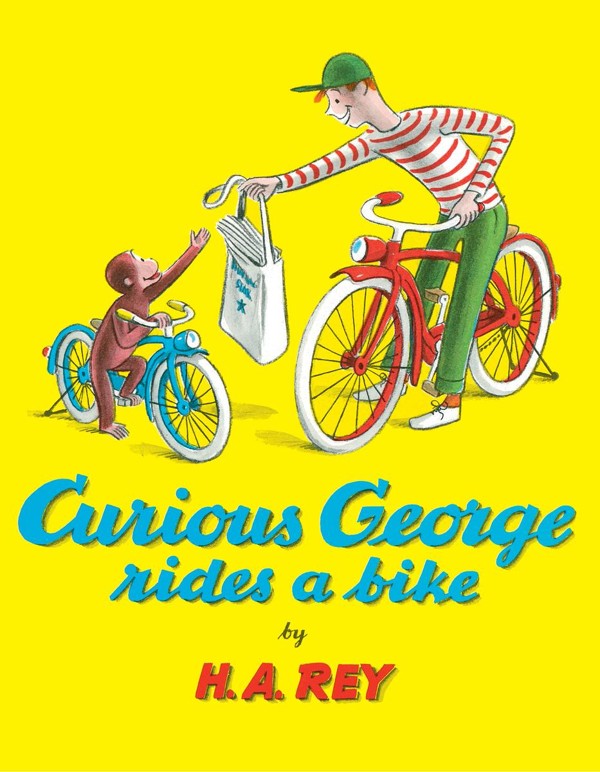 This marriage of rider and machine is reminiscent of Peter Moore's Vroom with a View (2003), which is almost as good as its title promises. Choosing a Vespa the same age as himself (a 1961 model he names Sophia, after Sophia Loren), Moore tours around Italy in search of la dolce vita, both helped and hindered by the temperamental scooter.
For the kids, bring along Curious George Rides a Bike (1952), which stars birth­days, circuses, escaped bears and reminders of all the strange things that can happen once you set out on your bummel.
Wild at heart
An alarming number of classics of the safari-lit genre involve the hunting and killing of animals. Doubtless, Donald Trump Jnr would thrill to Wilbur Smith's stories starring Leon Courtney, a soldier-turned-safari guide to the rich and powerful (including Theodore Roosevelt). Trump Jnr would no doubt salivate too over Ernest Hemingway's Green Hills of Africa (1935).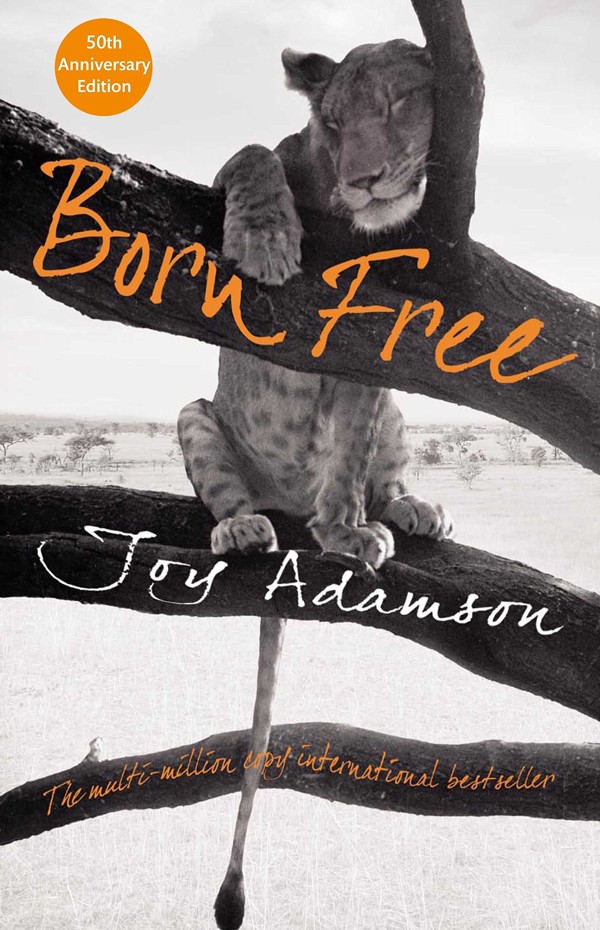 A more noble and less violent introduction to African wildlife can be found in Joy Adamson's Born Free (1960), which details her astounding relationship with a lion called Elsa, the smallest of three cubs: their mother had been shot by Adamson's husband, George, who realised too late that the lioness' aggressive behaviour was to protect her offspring.
Paul Theroux has written more than one book with the word "safari" on the cover (Dark Star Safari [2002], and his The Last Train to Zona Verde [2013] is subtitled: "My Ultimate African Safari"). Neither recounts a safari like my childhood visit to Kruger National Park in South Africa. As always you learn a good deal about Theroux, but also rather more about the continent on which he lived for many years.
For older children, Willard Price's Safari Adventure (1966) displays a sympathy for animals and conservation that feels ahead of its time. His young sibling heroes, Roger and Hal Hunt, travel to the Tsavo Game Reserve in Kenya to prevent poachers, led by the nasty Blackbeard, from killing any more animals.
On the road
Taking as read that Jack Kerouac's On the Road (1957) and Hunter S. Thompson's Fear and Loathing in Las Vegas (1972) are already on your list, what reading can help pass time on a lost highway?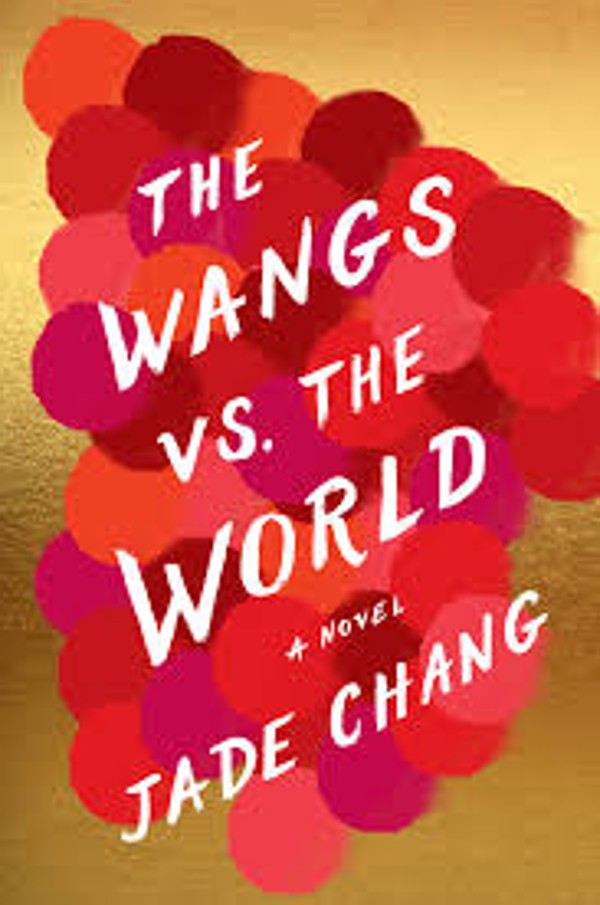 Jade Chang's first novel, The Wangs vs. The World (2016), describes a road journey between Los Angeles and New York. The driver is Charles Wang, a cosmetics tycoon fallen on hard times. Borrowing the unwieldy Mercedes he gave to his amah, he makes his way across country. As in all the best journeys, the movement is literal and figurative: here, towards the daughter he neglected and the Chinese identity he believed he had abandoned.
Driving also shapes the meandering internal monologues of Josie, heroine of Dave Eggers' Heroes of the Frontier (2016), in which a disillusioned mother of two motors around Alaska seeking escape from her disappointing life.
For non-fiction, Rob Gifford's China Road (2007) may be 11 years old, but his 4,800km journey along Route 312 from Shanghai to China's border with Kazakhstan is a test of endurance and an attempt to see as much of China as he can: remote villages, forgotten people and above all the migrant workers remaking both the country and the entire world.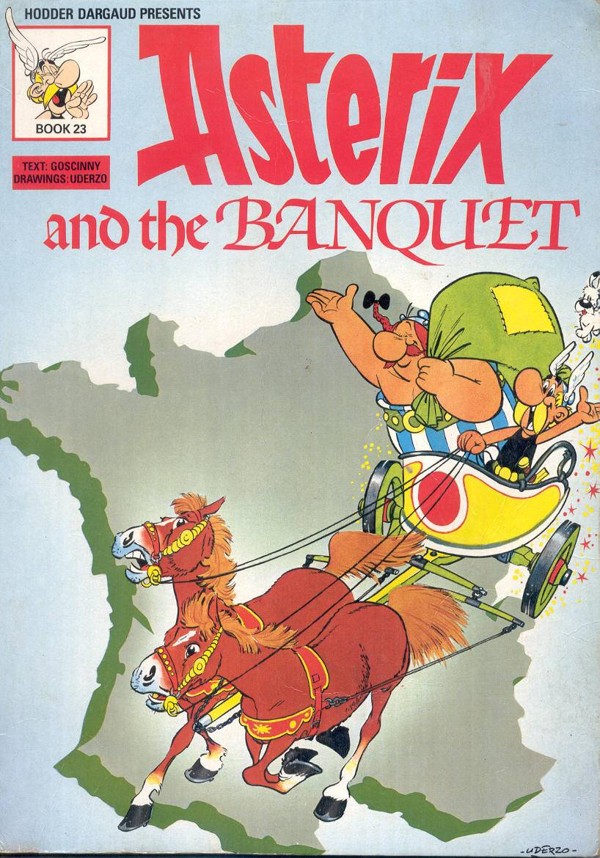 Asterix and the Banquet (1965) follows our cartoon hero as he tours ancient Gaul, aided by his menhir-sculptor best buddy Obelix. His mission is to win a bet made with a bumptious Roman centurion and collect appetising delicacies from across the land without getting caught by occupying forces. Albert Uderzo's loving illustrations are sumptuous accompaniments to René Goscinny's witty banter.
For children, bring along Grasshopper on the Road (1978), in which our titular hero wanders down a winding path, meeting beetles who hate mornings, a mosquito guarding a puddle, a fly attempting to sweep up the entire world and some crazy zooming dragonflies. It's quite possibly the greatest road trip of them all.
State of independence
Whether you are seeking experience before, during or after university, or are a more mature student of the world searching for enlightenment or an escape from the rat race, backpacking through jungle, along the Silk Road and everywhere in between is a rare, if arduous joy.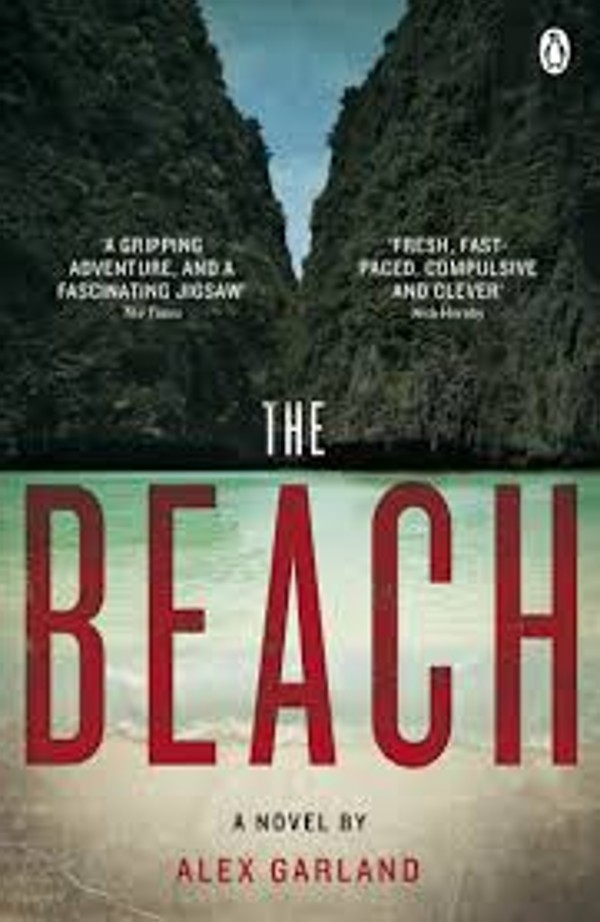 The slow erosion of youthful ideal­ism is the subject of two enormously enjoyable modern classics. Alex Garland's debut The Beach (1996) follows Richard's extraordinary journey across Thailand in search of a mystical escape that promises retreat from the pain of the world. Richard's fall from innocence is both personal and allegorical: a critique of tourism, colonialism and materialism.
William Sutcliffe's Are You Experienced? (1997) does something similar, only with more jokes. Before starting college, Dave and Liz travel to India in search of sex (Dave with Liz) and enlightenment (Liz, but not with Dave). Sutcliffe is brilliantly funny when describing Western arrogance towards the "real India", not to mention the pitfalls of backpacking: robbery, dysentery and loneliness.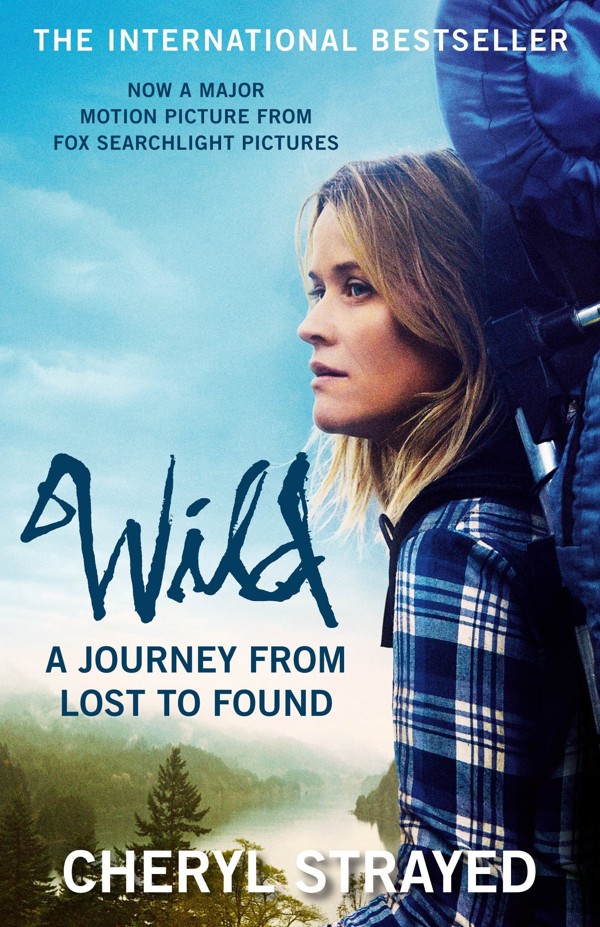 Richard and Dave's problems are nothing compared with Cheryl Strayed's in Wild: A Journey from Lost to Found (2012). Later filmed with Reese Witherspoon, this account of an 1,800km, three-month solo hike will either remind you to prepare properly (shoes are important) or make you never want to leave home again.
For admittedly older children, the ultimate backpacking adventure is surely J.R.R. Tolkien's The Lord of the Rings (1954). Read The Hobbit (1937) beforehand because you won't have time for both. Frodo Baggins and Samwise Gamgee fit all sorts into their rucksacks: pots and pans, Elven food, swords that glow when Orcs are about … you know, the usual.
No place like home
If all this reading about going places has left you feeling overwhelmed, you can always enjoy, to use the appalling phrase, a stay­cation. Feng Chi-shun's entertaining Hong Kong Noir: Fifteen True Tales from the Dark Side of the City (2014) presents the seedier – and occasionally murderous – under­belly of life in Kowloon City. If Feng's reportage doesn't make you run for the airport, the haunting lyricism of Eileen Chang's Love in a Fallen City (1943) might just persuade you to stay put.