Inside the long, narrow chamber of the dragon kiln, Hong Kong sculptor and ceramicist Louis Lo Sai-keung crouches next to stoneware pots called saggars, traditionally used in pottery to protect clay items – perhaps bowls, jugs, plates and decorative figurines – before and while they are being fired.
Rarely operated today, dragon kilns have been a part of China's landscape for at least hundreds – and possibly thou­sands – of years, and are so named for being thin in shape and undulating long distances up hillsides, a slope being an essential element of their workings. Reaching tempera­tures of 1,300 degrees Celsius, the raging, brick-built kilns would glow red at night, like massive, fire-breathing dragons.
Though few such kilns are in use today, some survivors in China are 100 metres long, and allowed tens of thousands of ceramic pieces to be fired at once.
The Castle Peak Dragon Kiln, in Tuen Mun, in Hong Kong's New Territories, is shorter but still impressive, at more than 20 metres. Though the shattered remains of similar kilns in Hong Kong date back hundreds of years, the intact Tuen Mun structure was built in the 1940s, but in the style of kilns that were employed for centuries in the making of Shiwan pottery. (Shiwan – today the Shiwanzhen subdistrict of the city of Foshan, in China's Guangdong province – was famed for the artistry and quality of its ceramics.)
Listen to this story, read by us:

Lo first visited the wood-fired dragon kiln as a 17-year-old, in 1973, carefully carrying a small clay sculpture he had made at home. Today, he and a dedicated coterie of ceramics and pottery experts, historians, educators and locals with family ties to the landmark are fighting to have the site preserved as a living museum.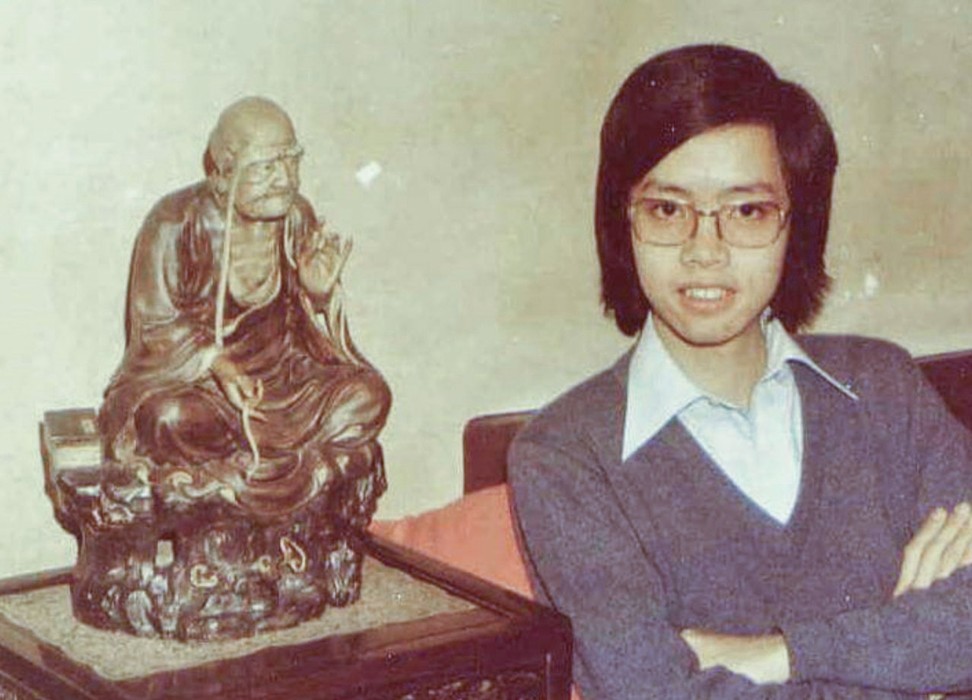 "My father had come home from Cat Street with a Shiwan ceramic figurine, for which he had paid HK$500," Lo recalls of his introduction to the world of sculpture. Though that price was considered high at the time, Lo thought the figurine was ugly – and that he could make a better one. Father and son headed for Tsim Sha Tsui, to purchase Lo's first lump of clay.
"The clay was Dongguan clay, dug from the rice fields, a moist environment near the Pearl River Delta," says Lo while revisiting the dragon kiln last month. The elastic quality of such clay makes it easy to sculpt, and his first creation was a small Buddha. It was sufficiently impressive for his father to suggest they find Lo a teacher, which brought them to Ho Ping-chung. A noted ceramic artist and historian, Ho has been lauded as "the South China Sea Potter".
"He was an expert in Shiwan pottery," Lo says. "He actually taught Chinese literature, but in his spare time, he taught ceramics in his home. And because he was from Shiwan, he knew the owner of this dragon kiln, Mr Leung Sum, and I began to bring my work to fire here. That started my ceramic career and my relationship with the dragon kiln."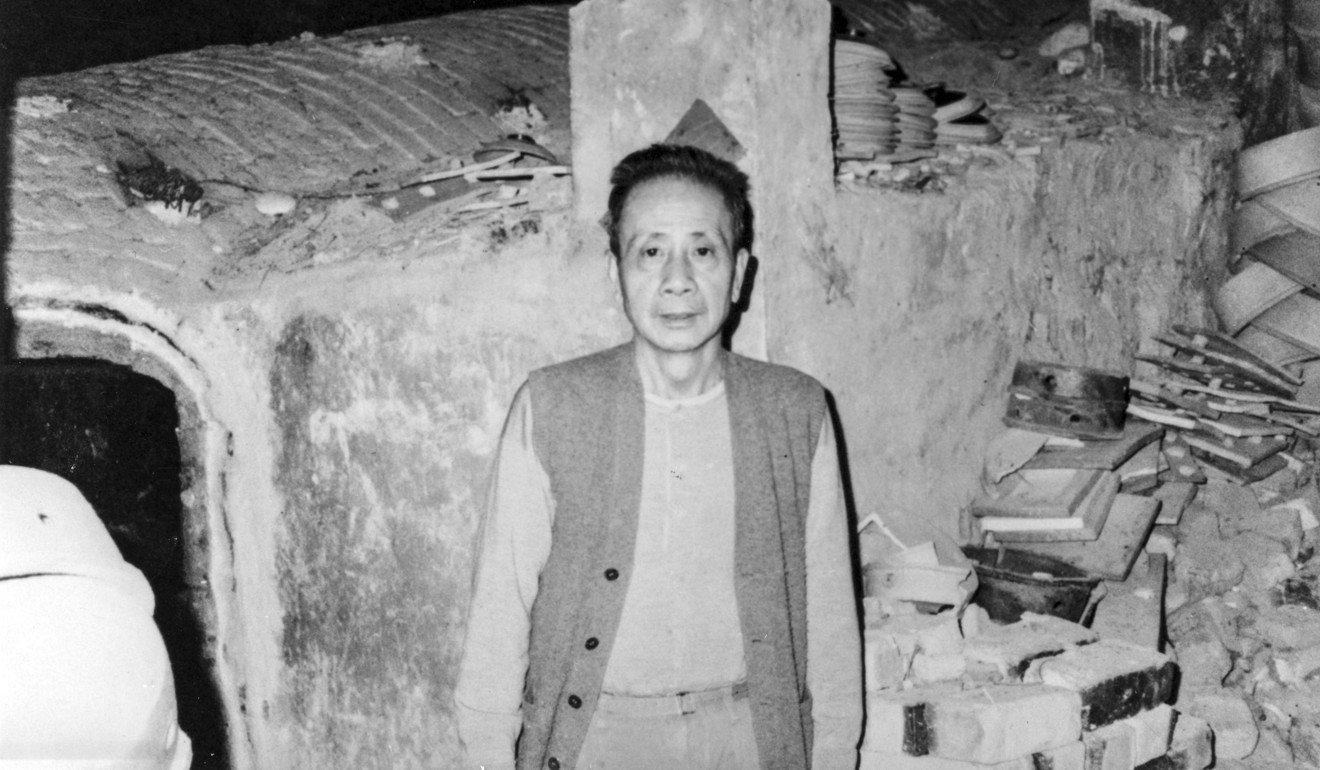 It was a bumpy three-hour trek by ferry and minibus from young Lo's home in Causeway Bay to the kiln, his creations transported in a box on his knee. On arrival, Lo would some­times need to mend his pieces, damaged by the journey, before Leung put them in a saggar and placed them in the kiln.
Later, as he grew more experienced, Lo was permitted to load the kiln himself, and was given his own space in which to place his Shiwan-style creations. Among them, he recalls a representation of the ancient philosopher and writer Lao Tzu, sculpted as an alchemist.
At the back of the kiln, next to the chimney, Lo stops at pottery tables, once used to make soup pot lids on an indus­trial scale. Each would take a matter of seconds, says Liz Lau, founder and owner of Lump Studio, a ceramic workshop in Wong Chuk Hang, a growing cultural quarter on Hong Kong Island, and vice-chairwoman of the Hong Kong Dragon Kiln Concern Group.
Founded in 2016, by Leung Sum's third son, Leung Pak-chuen, Lo and other pottery and history enthusiasts, the group hopes to turn both the kiln and the neighbouring disused school into a museum. On August 8, Lau and a delegation will visit the office of the Hong Kong government's Town Planning Board, in North Point, to discuss their plans.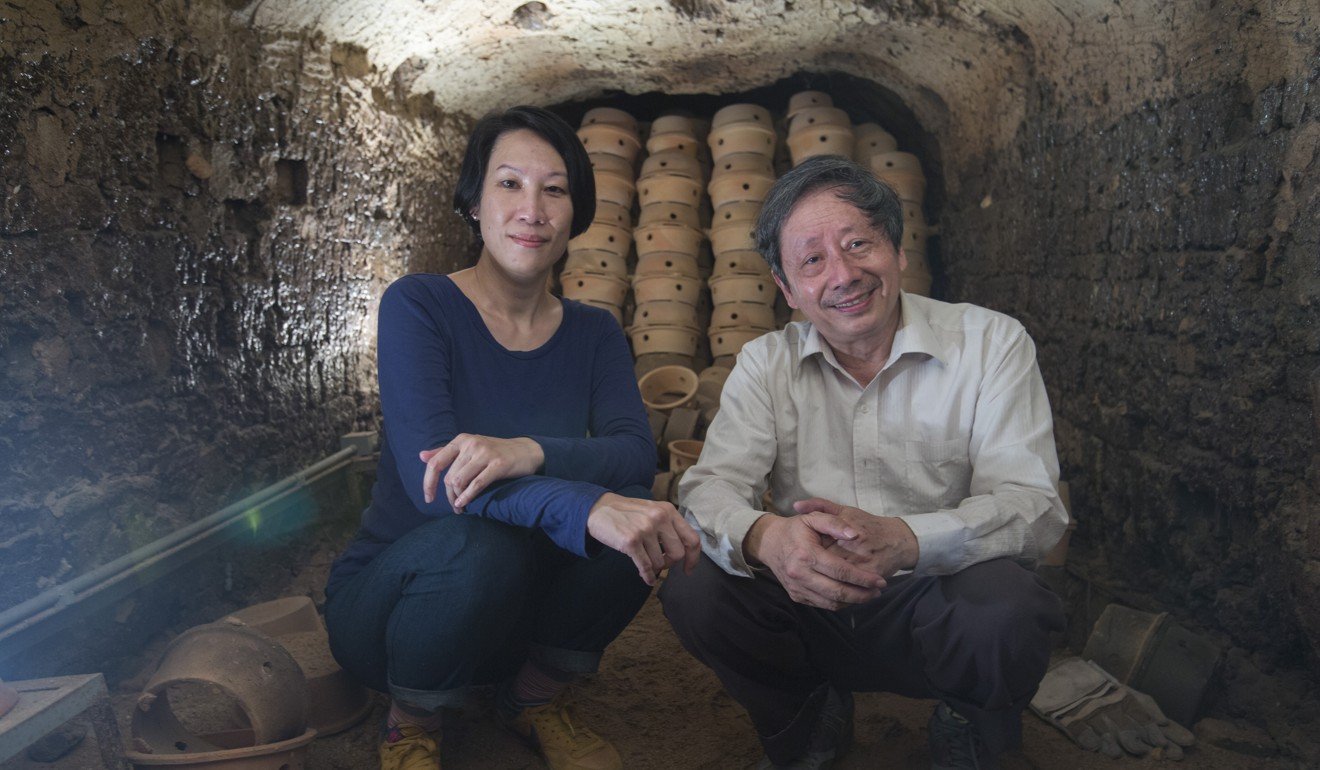 "I remember those big soup pots – with a handle and a spout – as a kid," says Lau, who believes there may have been up to a dozen kilns in the Castle Peak area. "This kiln made many soup lids, because people would often drop them and need replacements."
Lo would put his figurines at the front of the kiln – the hottest area – near the grill. "In the old days, there was no electrical controller or even thermometer to monitor the temperature," he says. "The kiln workers monitored the temperature by watching the colour of the flame."
Through peepholes set along the length of the kiln, they could tell if each section was reaching the required tempera­ture for the pottery, and types of glaze, placed inside. "The flame turns red if the temperature reaches 500 degrees, yellow at 800 to 900 degrees, bright yellow for 1,100 and yellowish white for 1,280," Lo says. "It was a difficult task. A kiln master had to tell the temperature accurately to ensure works were precisely fired – not under-fired or over-fired, otherwise all the works would be wasted."
Each firing, to reach peak temperature and cool down again, could take two to three days, and mistakes could prove disastrous to kiln workers' livelihoods. "This chamber housed tens of thousands of utensils," Lau says. "And a firing is an intense thing because it takes so much energy and material and costs. They would pray to the 'kitchen god' beforehand, to make sure all went well, otherwise they could lose their business."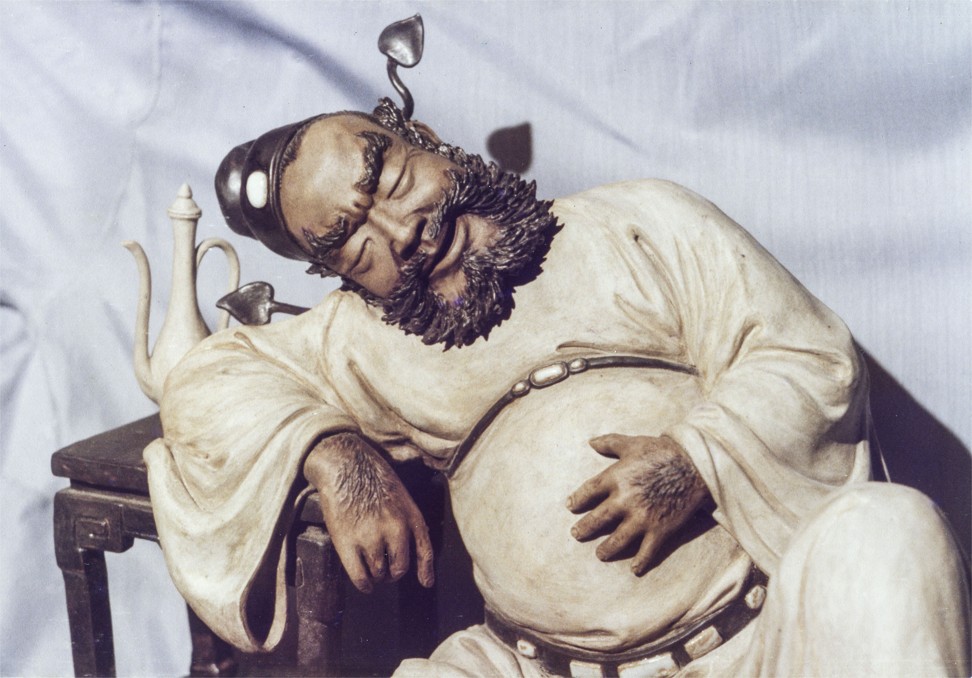 Lau learned a great deal about such customs from the writings of Lo's teacher, Ho, who died in 1999. One tradition, carried out before firing up the kiln, involved workers walk­ing around the structure shouting warnings. "The shouting was to wake up any homeless or itinerant people who may have been sleeping inside or near the kiln, as well as pets and other animals," Lau says.
Under Leung Sum's direction, the Castle Peak kiln fired pottery for local use. The first owner, back in the 1940s, however, had originally set out to service an overseas market. Businessman Szeto Nu Tao, from San Francisco, was keen to make top-quality pottery to sell overseas. Lacking a ceramics background, however, he was unable to produce pottery fine enough for the export market and so started to lose money.
Leung Sum, who had started in the trade at the age of eight, working under his father, came to Hong Kong in 1949, with the Communist assumption of power in China. He was hired by Szeto as the kiln's foreman and they began producing everyday domestic items, including saucers for oil lamps, flower pots, money boxes, cooking implements and chamber pots. Then, in 1951, Leung bought the kiln from Szeto, run­ning it with compatriots from Shiwan and later changing the name to the Workers' Pottery Kiln.
Over the decades that followed, Leung became a pivotal figure in Hong Kong ceramics. "Besides firing, Leung hosted artists and artisans at the kiln, some living there over a number of months," Lau says. "Leung was also an expert in mixing glazes, and supplied the ceramics community with clays and other materials. The kiln was a de facto ceramic centre for Hong Kong, and enabled a great deal of learning, sharing and community-building."
You've got some mud, very dirty mud, and then you fire it and it becomes very beautiful. It's magic!
Lau says the kiln would only be fired up when demand had reached a sufficient volume. "They might do a firing three, four times a year," she says. "The whole production team around here, at its height [in the 1950s and '60s] was maybe 30 people. You would have people who were there just to process clay and mud, you'd have people who were there to load the kiln, and, when they were about to fire, they would bring in temporary staff, because that's when they would suddenly need more hands and more labour."
The earliest memory Leung Pak-chuen has is of his mother bathing him in the warmth of the cooling kiln in the winter. Today, Lau calls the 64-year-old the "guardian" of the kiln with which he has been associated for more than six decades. He lives nearby and ekes out a modest living selling clay to Hong Kong potters.
Although he recalls helping out at the kiln himself while at primary school, dipping pots in glaze after classes, Leung Pak-chuen went on to study economics and work as an accountant, because his grandmother had warned him that the pottery business was "very difficult, tiring and not comfortable". But his memories and love of ceramics drew him back.
The Castle Peak Dragon Kiln was closed in 1982, and the government bought the land from Leung Sum, but Dr Solomon Bard, the first executive secretary of the Antiquities and Monuments Office, was keen to preserve it as a living museum and, in May 1985, with Leung Pak-chuen's help, the kiln was fired once more.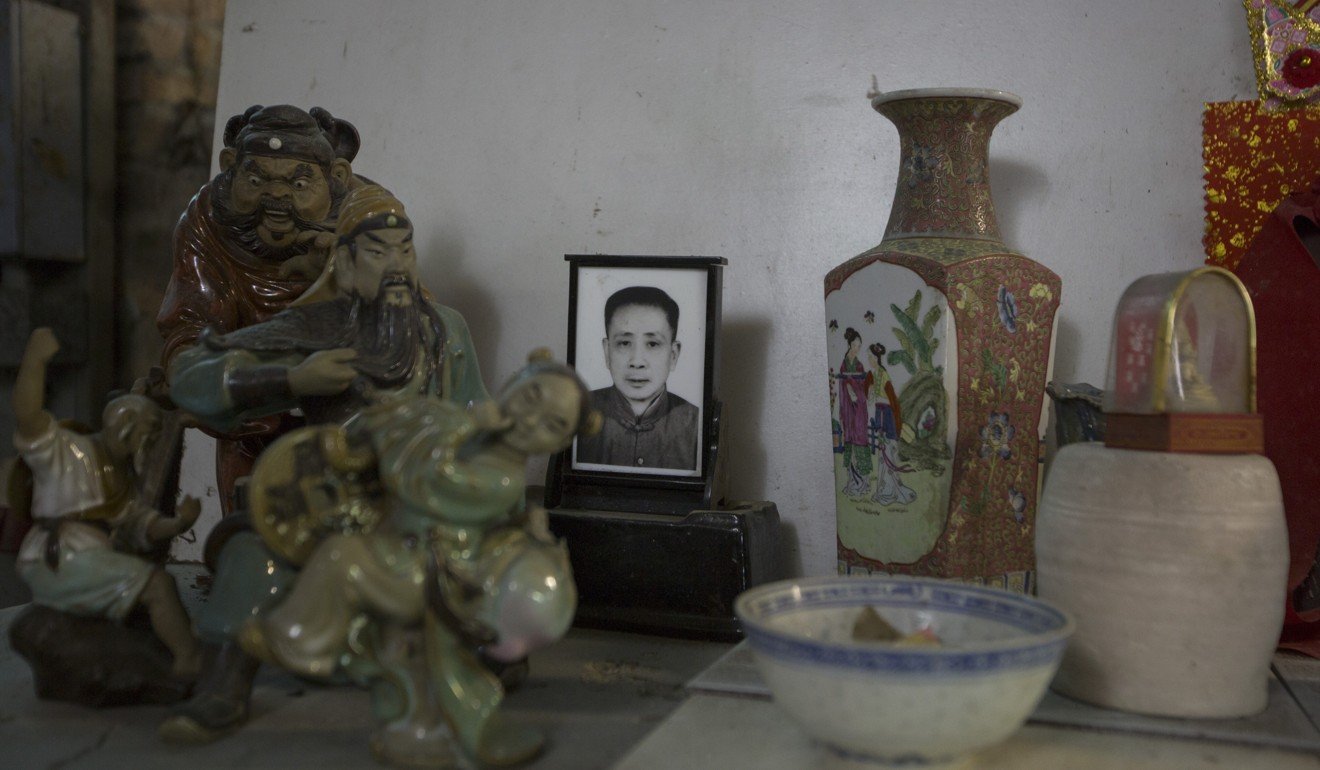 Leung Sum died in 1988, at the age of 69. By then, the Architectural Services Department had created a blueprint for Bard's concept, but "there it stayed for 30 years", says Lau, who hopes to emulate the way in which traditional potteries have been preserved elsewhere in East Asia.
She cites the Shigaraki Ceramic Cultural Park, in Japan's Shiga prefecture, and New Taipei City Yingge Ceramics Museum, in Taiwan. "They've done a lot of work to preserve these kilns and create interesting facilities around them, bringing his­tory back to life. In the UK, if you go to Stoke-on-Trent, you can visit the Gladstone Pottery Museum and see the bottle kilns."
Lo, who has moved on professionally from the Shiwan-style figurines of his early years, now creating modern ceramics and artworks in glass, says that in Shiwan, just 120km from Hong Kong, two large dragon kilns have been preserved and are now fired every other year.
Meanwhile, Leung Pak-chuen navigates the steps that run beside the kiln's roof, which he had fitted in 1997 to protect the structure from typhoons, and discovers a green pot, glazed inside and out, but with the inner base left rough. The pot was once used for cricket fights.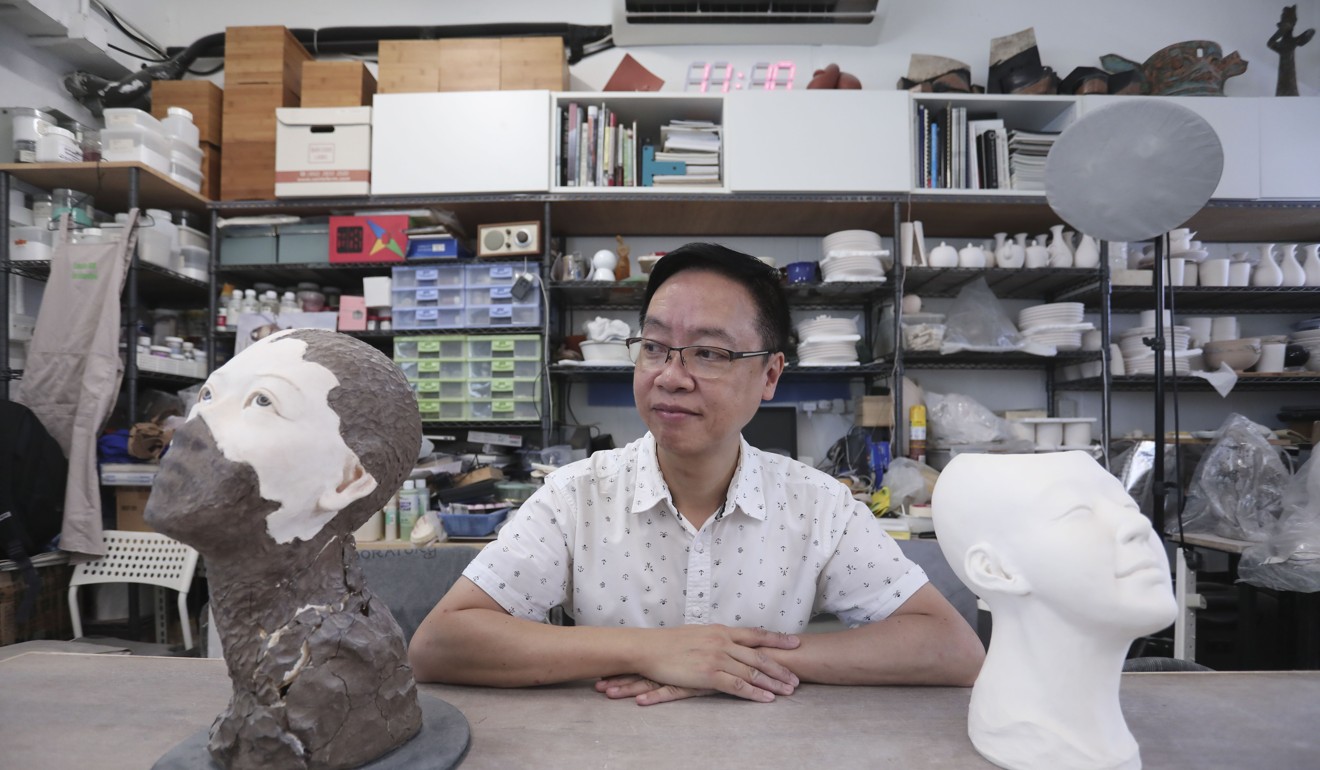 "You see at the bottom, where it has a matte finish?" Lau says. "That was so the crickets didn't slip."
That sense of discovery, Leung says, is what makes ceramics such a fascinating subject, and why the dragon kiln, which was given a grade-three historic building listing in 2014, should be preserved. "You've got some mud, very dirty mud, and then you fire it and it becomes very beautiful. It's magic!" he says.
"It changes all the time, when you change the recipes – the colour, the glaze. But you start with very dirty mud. You follow your imagination [...] It's fascinating. You keep on finding different things."
Listen to a selection of Post Magazine stories, read by us: