In March, American media platform US News & World Report released its ranking of the top countries in the world in which to invest this year. Its list was informed by the opinions of 6,000 global business leaders, who assessed 80 or so nations on eight key attributes: entrepreneurship, economic stability, tax environment, innovation, skilled labour, technological expertise, dynamism and corruption.
After much number crunching, an Asian country took the 2018 pro-investment crown.
Was it perhaps Malaysia, which US News noted boasted "a highly skilled workforce coupled with a pro-business government"? Or Singapore, "an intellectual hotbed, ripe with educated citizens and intellectual property law"?
No. The winner was, in fact, the long-suffering Philippines, with "its resilient economy" that "continues to improve and push ahead of others in the region".
In 2017, according to the World Bank, the Philippines was among the top three growth performers in the region (only Vietnam and China fared better), its economy expanding by 6.7 per cent.
In April, the country's socioeconomic planning secretary, Ernesto Pernia, predicted that growth could soon surpass China's 6.9 per cent in 2017 and the World Bank's forecast for the Philippines of 6.7 per cent.
"We are expected to do better than China in 2018," Pernia said, though recently released figures suggest more modest performance than predicted earlier in the year.
According to the World Bank, individuals and corporations will invest in a country's natural resources, markets, technologies and brands only if that country has the right environment, relationships, framework and people, and a new and ambitious generation of the latter is at the forefront of a potential revolution.
More than half of the Philippines' entire population of just over 100 million people is under the age of 25, and young Filipinos are at the heart of a thriving start-up scene, they are among the most fluent English speakers in Asia and they are unafraid of hard work.
But what challenges do they face? What's driving them? And is the new mood and momentum strong enough to smash through obstacles that have long held the country back?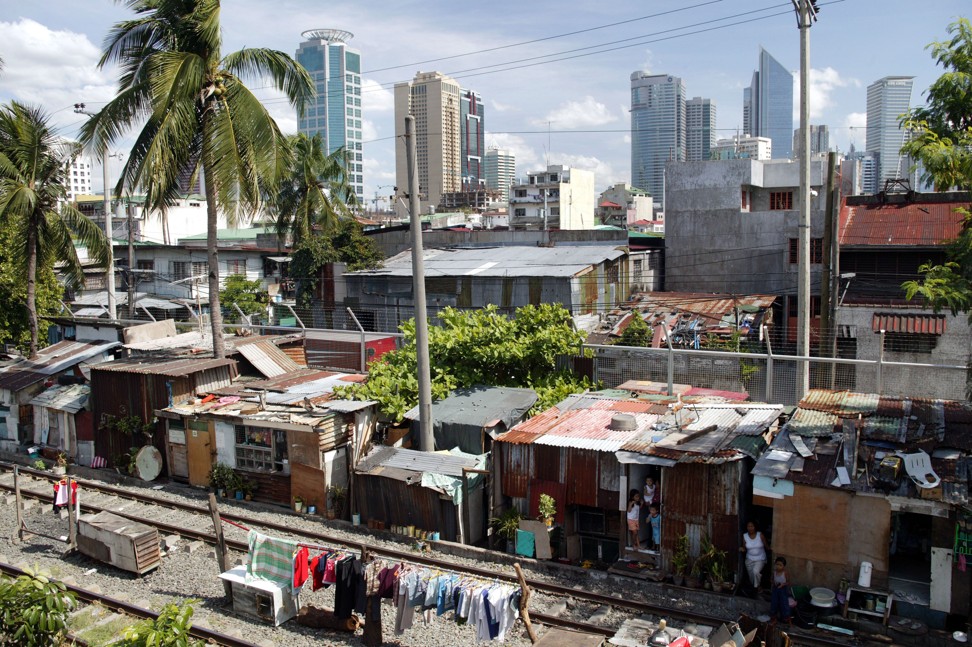 It's a Tuesday lunchtime and I'm travelling across Manila, capital of the Republic of the Philippines, from the central business district of Ortigas to Makati, the city's key financial hub, to meet young fashion designer Andrea Belludo. My Grab driver tells me my 8.6km journey will take almost 40 minutes. Not bad – in peak traffic, the same trip might take hours.
The Philippines endured three centuries of Spanish occupation and nearly five decades of United States rule, ending with the second world war. Indeed, it's a nation of contrasts: of Spanish siestas and American grit, of shantytown squalor and world-class beaches. Although more than 20 per cent of the population live in poverty, an aspirational middle class is on the rise.
Sprawled across several thousand islands, the Philippines is abundant in biodiversity; gurgling through the cities, however, are some of the most polluted rivers on Earth, including the Pasig. As we cross the waterway, I recall a conversation I'd recently enjoyed with Filipino graduate Shaira Javier.
Over Easter, the 22-year-old had told me, she had travelled to Cebu, a large island in the south of the country where substantial areas of land remain largely untouched. "It wasn't my first holiday within the Philippines, but something was different. I've never been so amazed. And yet there's so much pollution in other parts ... So many Filipinos don't have any respect for the environment."
Javier's trip was about the time when Philippine President Rodrigo Duterte's announced that one of the country's most famous tourism destinations, the island of Boracay, would be closed for six months of rehabilitation, a directive that became effective on April 26. The island suffers from a multitude of infrastructure problems – issues that, in fact, resound nationwide.
According to the Department of Public Works and Highways, less than 15 per cent of Metro Manila's buildings are connected to the sewage system, and most of the city's effluent flows directly into the Pasig via storm drains.
Today a business development manager for Australian software company Tanda, Javier grew up in Rizal province, just east of Manila. "We had a good life," she told me. "My parents had a lumber business and I was kind of spoilt. But then we had some financial problems and I was scared I wouldn't be able to go to university. That was a low point. In the Philippines, you can't get a good job if you don't go to uni."
According to 2017 analysis by online business resource Entrepreneur Philippines, average salaries of college graduates were almost 40 per cent higher than those of high-school graduates and 38.5 per cent more than those of vocational diploma holders. And there's a quantum leap when university graduates reach professional level, earning on average 86.7 per cent more than unskilled high-school leavers.
"And even then, there's discrimination," Javier said. "People ask you where you're studying and if you don't say somewhere they've heard of, they're like, 'Oh … OK.' Even in job write-ups, you see companies wanting people from a 'reputable' university, which usually means one of the big four."
The University of the Philippines, Ateneo de Manila University, De La Salle University and the University of Santo Tomas dominate jobs listed in an annual report – from online employment marketplace JobStreet.com – into colleges in the Philippines that are most preferred by employers hiring fresh graduates.
I'm proud of the Philippines because there are so many good people. We're known to be hospitable. We've experienced war and colonisation, but we've gotten over that and we're free
This year, the survey of 503 employers found that – while more consideration is being placed on young applicants' attitude, work ethic, communication skills and analytical thinking – the university from which they graduated remains important.
Javier was pleased to tell me that her family's financial position improved, and last year she graduated from Santo Tomas, which – having been established in 1611 – is the oldest university in Asia. Also last year, Tanda scaled back marketing roles in Australia and hired a new team in the Philippines. Tanda's marketing, including video production and graphic design, is now managed by a 12-person team in Ortigas.
"I'm proud of the Philippines because there are so many good people," Javier told me. "We're known to be hospitable. We've experienced war and colonisation, but we've gotten over that and we're free. We're trying to improve because we know we can do so much better.
"Personally? My philosophy is that whatever I try to do and aim to do, it's just another step towards reaching my ultimate goal in life: genuine happiness."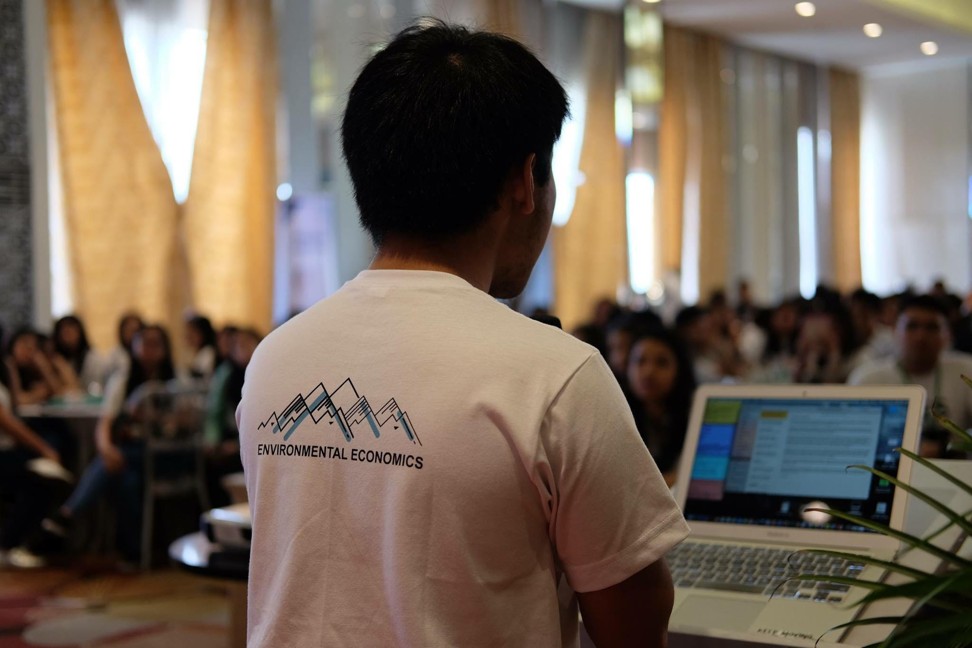 I'm halfway to Makati; the roads are smoother now, palm trees and manicured hedges line the streets and, behind them, gleaming modern skyscrapers reach into the sky. This is Bonifacio Global City (BGC), a modern district that was once the Americans' Fort William McKinley.
The area became the permanent headquarters of the Philippine Army in 1957 and was subsequently renamed Fort Bonifacio, after the national hero and father of the Philippine revolution against Spain, Andrés Bonifacio.
Many young Filipinos, while determined to embrace the new, feel the weight of their country's troubled history, and are especially aware of the role that corruption has played in its misfortunes.
In the 2017 Corruption Perceptions Index, produced by Berlin-based international non-governmental organisation Transparency International, the Philippines ranked as the 111th most corrupt out of 180 assessed nations. In 2016, it sat at position 101, and therefore showed a significant worsening of corruption in just one year.
I want a better life than this. I want to leave the place I've come to call home in a much better shape
Also in 2016, former president Ferdinand Marcos, who ruled the country from 1965 to 1986, and as a dictator under martial law from 1972 until 1981, was buried, to the anger of many, at the Heroes' Cemetery, just south of BGC.
"It's hard to be proud knowing all that's happened," Martin Suarez, also 22, a geography student at the University of the Philippines, told me. "But in moments of doubt, I tell myself that the Philippines is more than just the corrupt practices performed by people in power, more than the injustices committed daily.
"I am proud of my country, I just wish that my fellow countrymen felt the same. The accumulation of material wealth over the prosperity of the country and all its citizens seems to be the priority."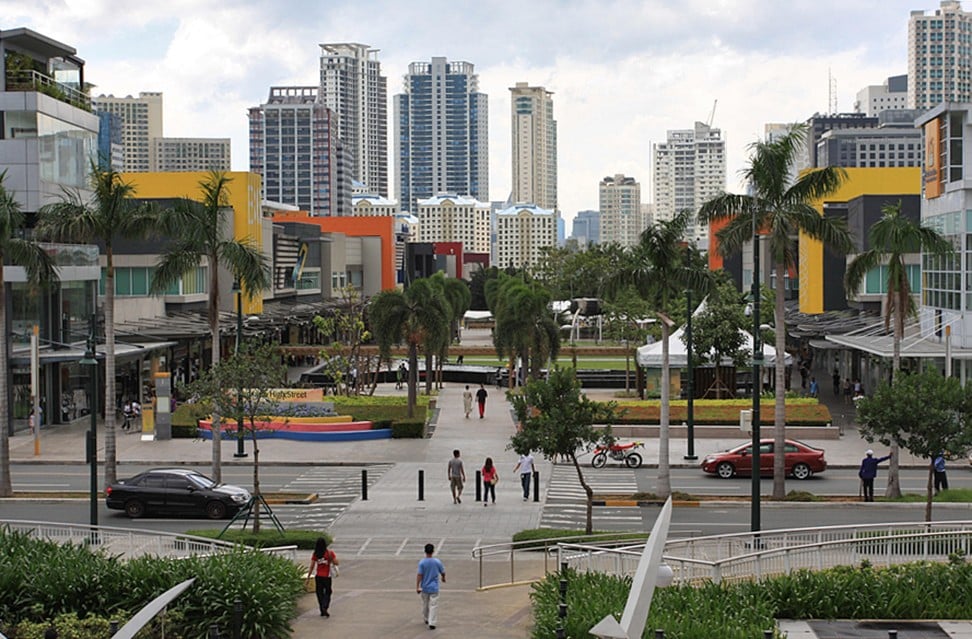 Suarez's mother paid his university fees until a Universal Access to Quality Tertiary Education Act came into effect this year, granting free tuition for students in state universities, some colleges and state-run technical vocational schools.
"I picked my degree not only based on what I believed would help me grow holistically, but also based on how much tuition was," says Suarez. "I'm nervous [about graduating] and excited to an extent. There are opportunities out there, but given how connections are really important in the Philippines in terms of securing jobs, I'd really have to work to make sure I can compensate by graduating with Latin honours, at least.
"I want a better life than this. I want to leave the place I've come to call home in a much better shape. I want my mother to rest in a safe environment. If I work hard enough, and if I stay true to my principles, then maybe I'll realise these dreams."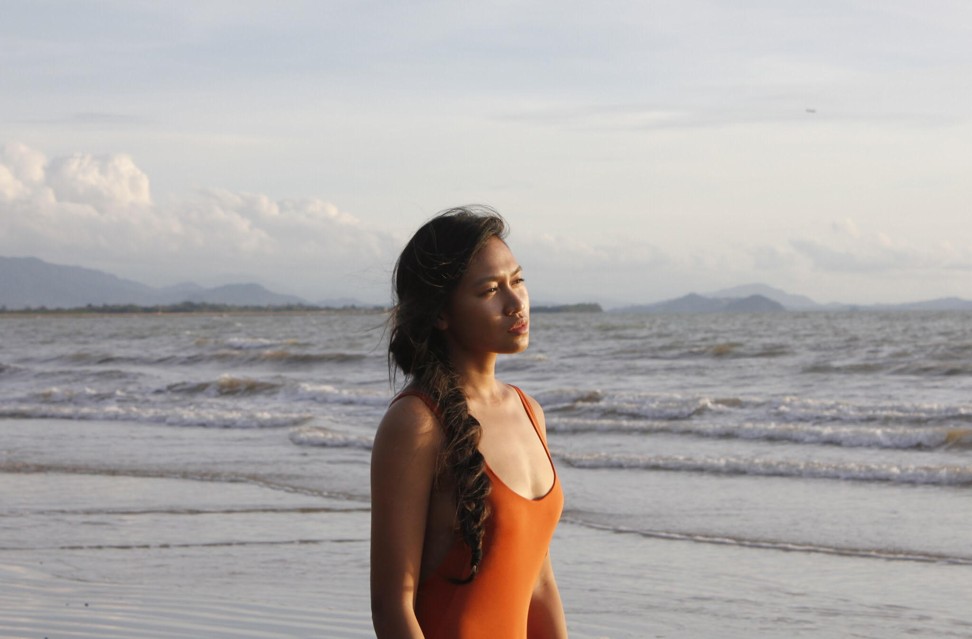 Finally, we've made it across the city to Makati, and we pull up outside Tous les Jours bakery, at the Jazz Residences condominium complex. I pay my driver 273 pesos (US$5.20) for the trip, and head inside to meet Belludo, who is 27, a freelance fashion designer and founder of an online store selling active-wear and swimwear. Like Suarez, she went to the University of the Philippines, enrolling at the age of 16.
"People from the provinces used to enter college by 16 or 17," she says. "And people from Manila would start college at 18. But now, with K-12 system, people from Manila and the provinces start college at the same time." Legislated under the 2010-2016 administration of Benigno Aquino III, and implemented under Duterte, the K-12 Philippines programme (referring to "kindergarten to grade 12") has standardised schooling in the country to provide a thorough basic education.
Belludo grew up in Lipa city, in Batangas province, about a two-hour drive south of Manila, under the care of aunts and cousins while her parents were working in Saudi Arabia.
The quality of our graphic design is becoming a huge drawcard for international companies
According to the Philippine Statistical Authority, there are an estimated 2.3 million so-called overseas Filipino workers (OFWs), with Saudi Arabia employing 25.4 per cent of that total. Other favoured destinations include the United Arab Emirates (15.3 per cent), Kuwait (6.7 per cent), Hong Kong (6.5 per cent) and Qatar (5.5 per cent). Monies sent to the Philippines by OFWs totalled US$2.38 billion in January 2018, a 9.7 per cent increase from January 2017, according to the Bangko Sentral ng Pilipinas.
"My parents and aunts always said that education was the most precious gift that they could give to us. So it's always been a dream for us cousins to go to Manila to study here instead of studying in the province," Belludo says. "The standard of education is really different in the province."
On graduation from university, she began working for a swimwear retail company, but quickly gave in to her passion for design. "I resigned and, after that, I didn't want to go back to the corporate world," Belludo explains. "I discovered freelancing, even though it wasn't really trending then. But now it's huge."
The designer says she is proud to be from the Philippines, especially because local talent is getting noticed abroad. "The quality of our graphic design is becoming a huge draw card for international companies."
What holds young Filipinos back, Belludo insists, is money – or rather the lack of it, and their lack of familiarity with it. "Filipinos have this inferiority complex," she says. "We're intimidated, especially by foreigners and international companies. We're OK to work for a lot less because we don't have much sense of what's competitive or how to value our time and talent.
"At first, if clients wanted to pay me less, I'd think, 'OK, I've charged a bit too much.' But I was lucky that one of my clients, an Indian-Filipino lady, helped me with my pricing. I learned how to negotiate."
When asked what drives her, Belludo needs no time to think. She is a young Asian woman with no fear of the future. "I've always wanted to become a businesswoman," she says, smiling and without hesitation. "I want to use that business to feed my family some day, and pass it onto the next generation of Filipinos."