Angela Chan is directing her husband into position alongside Auguste Rodin's The Thinker, to shoot the perfect photo. The colossal bronze sculpture of a pensive nude male is arguably the most famous work by the Paris-born artist, who was a pioneer of modern sculpture. "A little to the right; no, go back to the left," Hong Kong-born Chan instructs her spouse. "With your hand like this."
Every day in the gardens of the Musée Rodin, on the French capital's Left Bank, tourists come to sit beside The Thinker, invariably resting chin on hand in mimicry of Rodin's 1903 creation.
"All of Rodin's masterpieces, headed up by The Thinker, drew us here," Chan says of the museum, which is housed in a rococo mansion built in the early 18th century, and where Rodin lived and worked from 1908. "We also like the outside exhibitions, with the sculptures placed throughout the beautiful garden."
While many Asian tourists trawl the shops and boutiques of European capitals for designer fashions and bags – and Paris is, of course, celebrated for its grand department stores – according to the Paris Region Tourist Board, for the 1.1 million Chinese tourists (including those from Hong Kong) who made it to the French capital in 2017, visits to museums, monuments and other cultural attractions were the top draw, wooing 97 per cent of such visitors, with city walks coming in second, at 71 per cent, and shopping third, with 55 per cent.
Chinese represent the third largest group of tourists travelling to Paris after Americans and the British, and their numbers are expected to reach the 2 million mark by 2020. Of the 8.1 million foreign visitors to the Louvre – the world's most visited museum – in 2017, some 626,000 were from China, a group second only in size to the million-strong American contingent.
"Each museum displays a different sense of French culture," Chan says of the many such facilities in Paris. "The richness is in its display of architectural, historical and artistic values. And these values carry across all French museums, and through its people. We can see how life imitates art, with the French people's awesome love of life, and their sense of fashion, architectural buildings and food."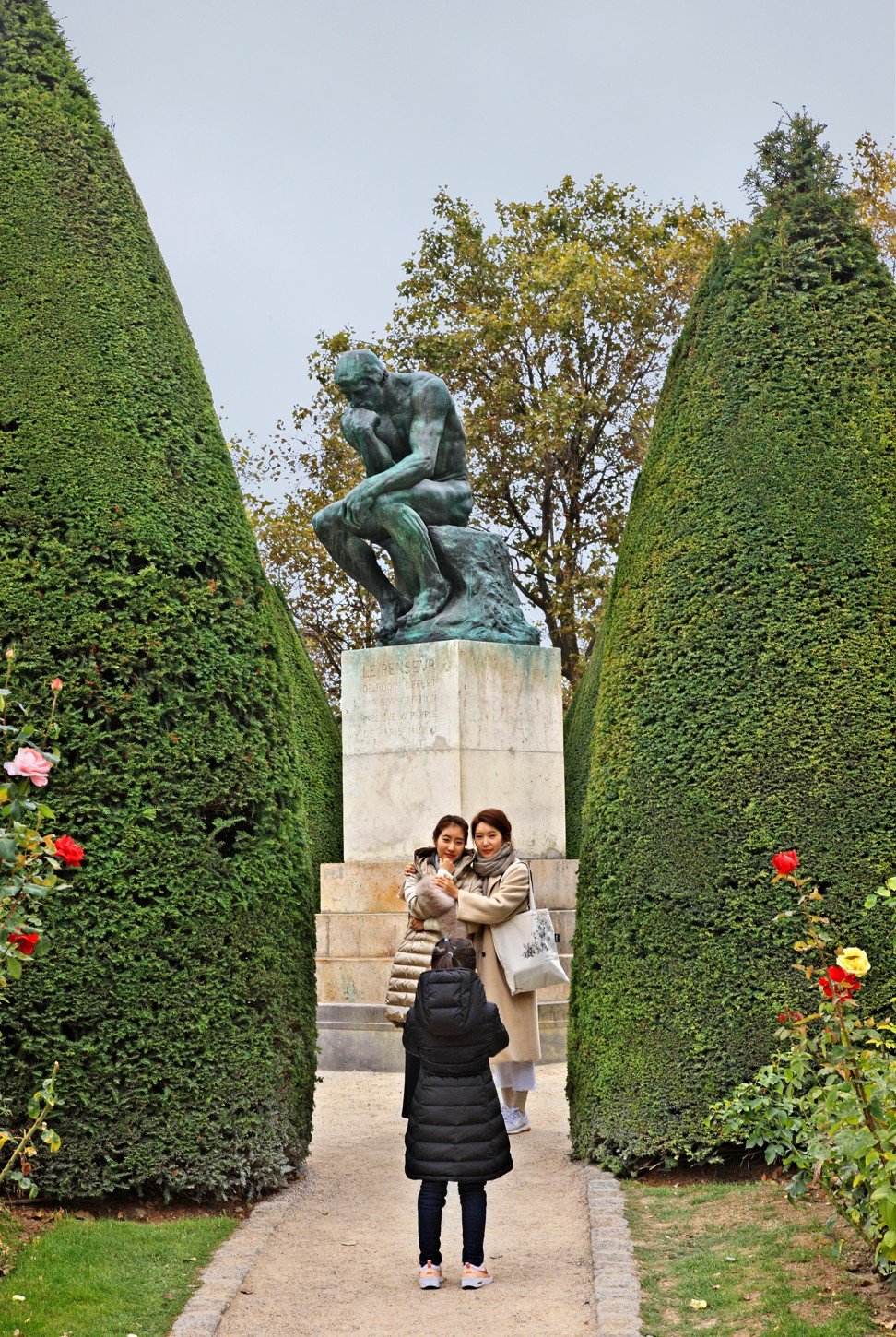 "Art has an unusual way of capturing human life and culture, it makes us think outside the box," says Chan's husband, Victor, adding that the couple's two children "love the garden and the food served at the museum".
But it seems that Chinese art lovers are not content only to embrace French culture when abroad. There appears to be an increasing appetite to bring it home to China in the form of pop-up museums and permanent art collections.
In June, the director of the Musée Rodin, Catherine Chevillot, visited China to scout potential sites for a sister museum dedicated to the sculptor. Shenzhen, Hangzhou and the Xiongan New Area, about 100km southwest of Beijing, are all being considered, with a final decision to follow talks between the Musée Rodin and the French Ministry of Culture.
During her visit, Chevillot met with museum directors, sculptors and scholars to discuss plans to loan more than 100 pieces of Rodin's work to a future Rodin Museum China for six years, including versions of many of the artist's most famous works, such as The Thinker, The Gates of Hell (1880-1917) and The Age of Bronze (1877).
The idea, says Chevillot, is that the Chinese offshoot, designed by a Chinese architect and featuring a Chinese garden, will gradually build its own collection of Rodin's art.
"It's not a project where we simply loan the work and then leave," she says. "It's a deep cultural cooperation … What interests me is the dialogue that is created between East and West in the process."
The move follows years of groundwork by Chevillot. She has made the Musée Rodin website available in Chinese since 2013, provided audio guides and language interpret­ation, visited China several times to spread word of Rodin and organised cultural exchanges with Chinese artists.
That Mandarin is now the second visitor language at Musée Rodin is no mean feat in a market dominated by three cultural goliaths: "Groups," Chevillot pointed out in 2014, during a Rodin exhibition in Beijing, "only beeline the Louvre, the Musée d'Orsay and Versailles".
A strong presence by French museums on domestic social networks has also courted the Chinese, says François Navarro, formerly the managing director of the Paris Region Tourist Board and now an independent comment­ator on the industry, as have visits to China by Parisian museum directors, such as those by Chevillot. "This allows for direct exposure of the establish­ments," says Navarro, "and on top of that, the organisation of exhibitions by French museums in China is an excellent promotional tool."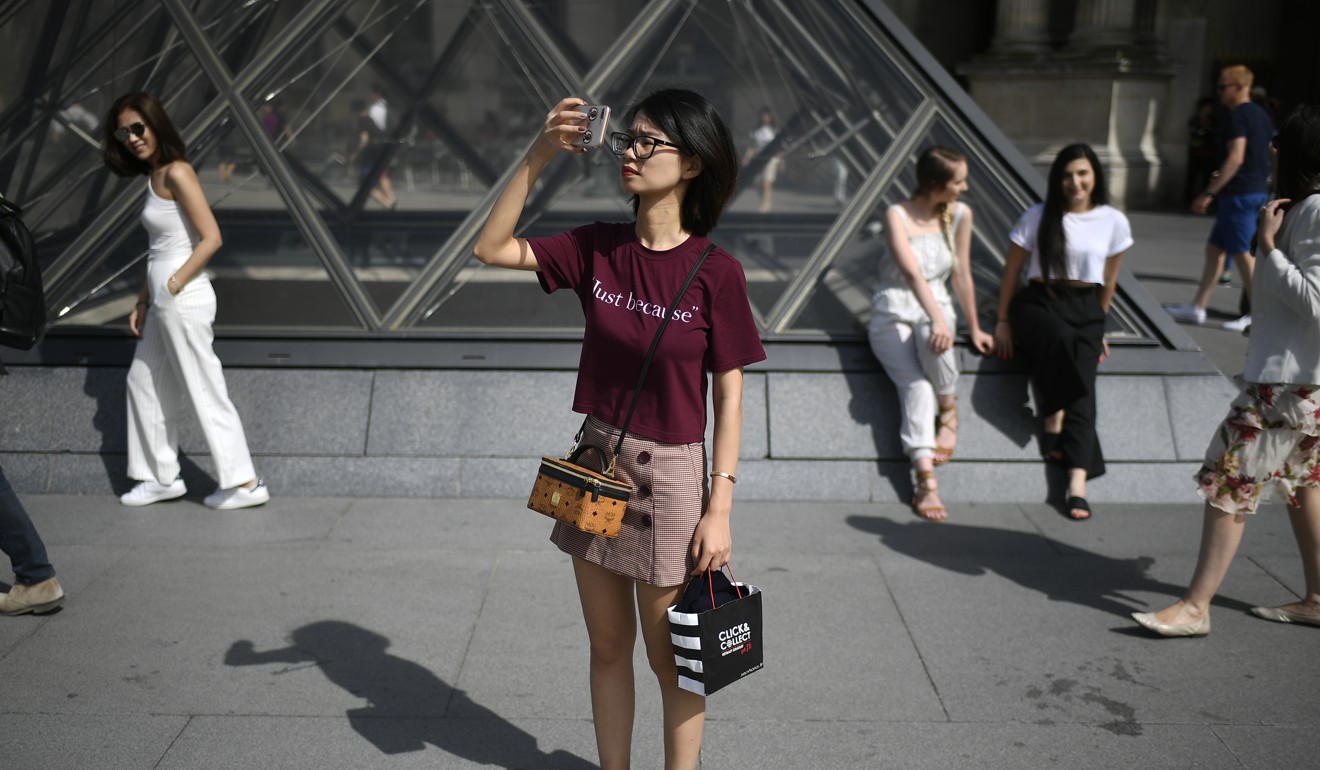 For China-born Peng-Estelle Li, a consultant charged with the development of the Chinese clientele at tour­ism marketing agency Maxity, in Paris, such a presence in China is much like window dressing.
"Increasing the visibility of a brand directly in China automatically plays on tourist preferences before they arrive in France. For some brands, whether that be a museum or other cultural institution, or shops and luxury goods, it can take up to three years to reap the fruits of a communication campaign targeting these Chinese tourists with high purchasing power who visit Paris."
That purchasing power is now focused on culture, not just luxury purchases, says Li.
"With some 153 museums, all vying for 15 million foreign tourists, it is obvious that they can't all make it onto the list of 'must dos' for each tourist. This is why some museums, such as the Louvre or the Musée du quai Branly, with the help of tourism marketing agencies, have been communicating directly in China to ensure they woo these tourists."
The boom in Chinese visitors is not, as the Musée Rodin illustrates, just reserved for the cultural giants.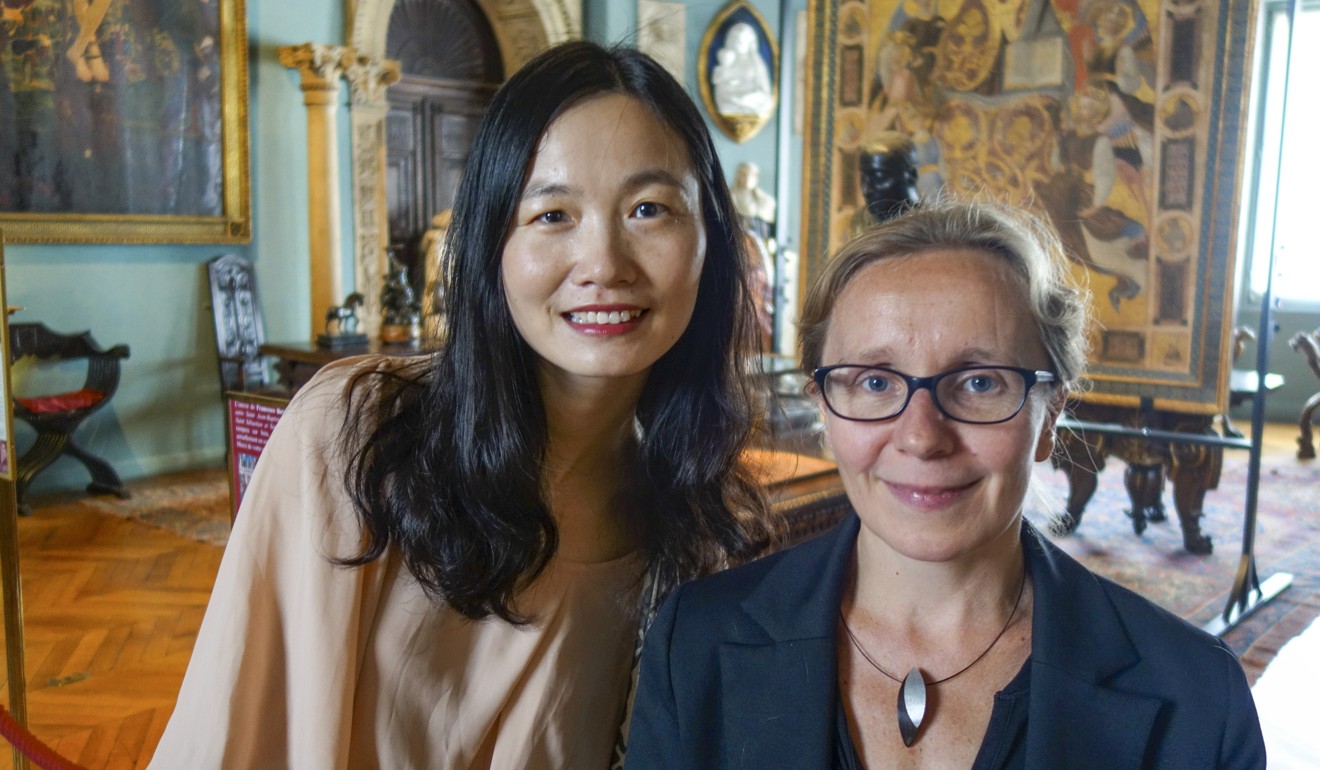 Gaëlle Lemaire, who is responsible for group visits at the Musée Jacquemart-André, a small, private art museum on Paris's historic Boulevard Haussmann, says Chinese visitors are particularly enamoured with a certain side of Paris.
"The romantic aspect, the luxurious side and the authentic experience of the place are all very popular with the Chinese," Lemaire says, citing "the 'Haussmannian' Paris – the elegant, tree-lined grand boulevards and their historic shops and buildings – that is projected and discovered in the permanent exhibition [at the Musée Jacquemart-André], as well as in the museum restaurant".
However, drawing visitors away from the bigger museums takes effort.
"Before, we didn't have any Chinese tourists to speak of," says Lemaire, "but we have been really successful in hitting a target clientele [that is] more VIP in nature, families and small groups, some who also want to take part in an atelier. For example, the other day we had a Chinese lady and her daughter come for a private tour."
If you ask a Chinese person, 'How would you describe France?' most likely the first word that will jump out is 'romantic'. Yet from the end of the 19th century, Chinese literature and art were influenced by those of France
Musée Jacquemart-André has seen a 100 per cent jump in Chinese visitors since 2015, and Navarro believes that success must at least partially reflect a change in how Chinese people travel.
"Today, 55 per cent of Chinese visitors in Paris come alone, and 45 per cent in groups. Unlike older travellers, who still prefer groups, independent 20- to 35-year-olds focus on a single destination. So, as Chinese independent tourism awakens, French cultural operators must adapt."
While studying for a master's degree in culture and communication in Paris last year, Shanghai-based journalist Han Xiaoni worked for six months at Musée Jacquemart-André. Her main task was to develop the China market, and she believes increasing openness between the two countries will help Chinese people to satisfy their curiosity about France on a deeper level.
"Chinese are attracted by French culture, but I think what we know is limited because of the language barrier and distance. We have a certain stereotype of France. If you ask a Chinese person, 'How would you describe France?' most likely the first word that will jump out is 'romantic'. Yet from the end of the 19th century, Chinese literature and art were influenced by those of France. After a long period of silence, French culture rebounded in the late 1970s."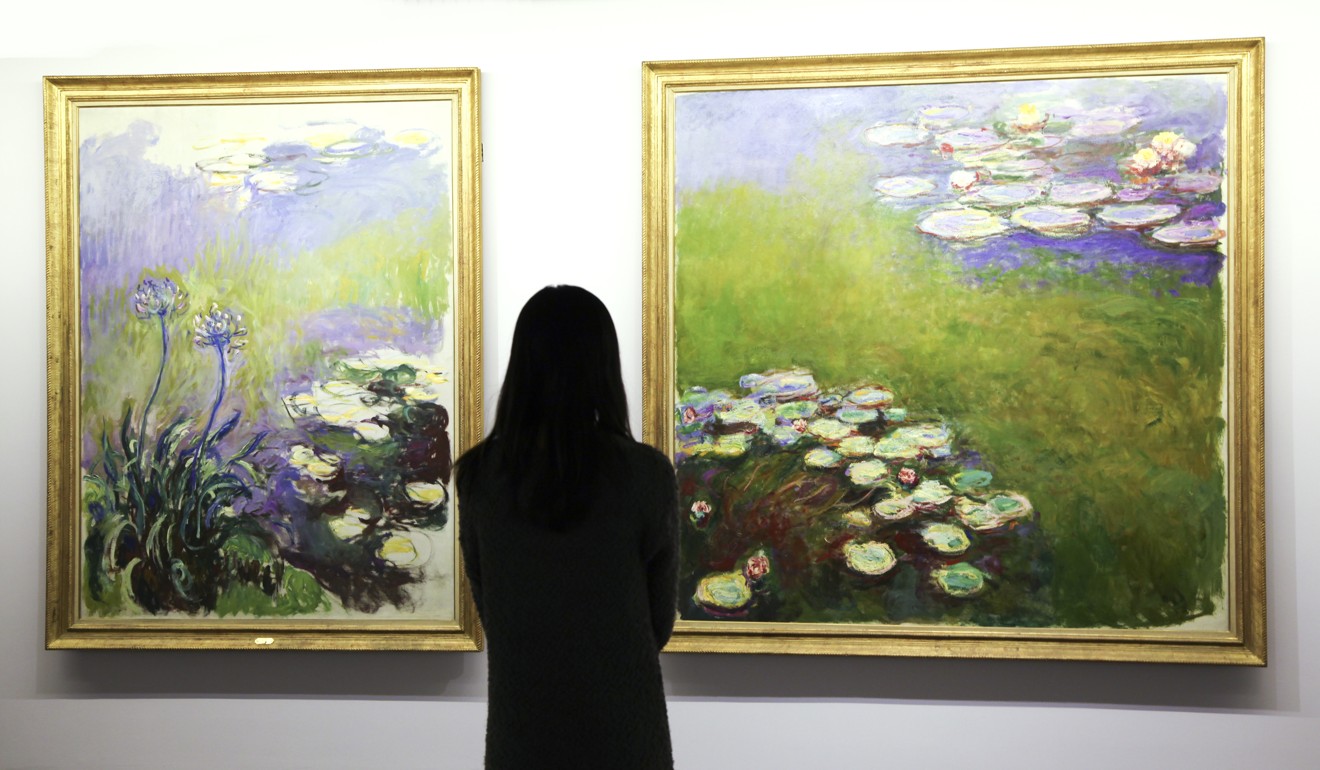 For Han, news of museums seeking partnerships in China confirms French cultural power.
"I'm happy to learn the Rodin museum is seeking a sister site in China," she says. "The Pompidou Centre will also open a pop-up in Shanghai." That, she adds wryly, "means China is as important as the United Arab Emirates for France".
Indeed, the French government believes that cultural transplantations, such as the Louvre Abu Dhabi, fait rayonner la France ("make France shine"), and Han agrees.
"Their motivation is to extend their cultural influence and also make some economic profit," she says. "Now, young Chinese – especially those in big cities – have great interest in art. Some exhibitions exported from France have been very successful. For example, in 2014, there was a Monet exhibition in Shanghai, and about 400,000 visitors came in 100 days."
For Paris-based communications strategist Gérard Askinazi, collaborations between French and Chinese cultural institutions are a "win-win" situation.
"French cultural institutions are very inventive about promoting their collections and developing the economic influence of France," he wrote in the quarterly magazine Forbes France in June. "Partnerships are multiplying, as illustrated by the project to open a Pompidou Centre in China by 2019, which also aims to identify and promote Chinese artists."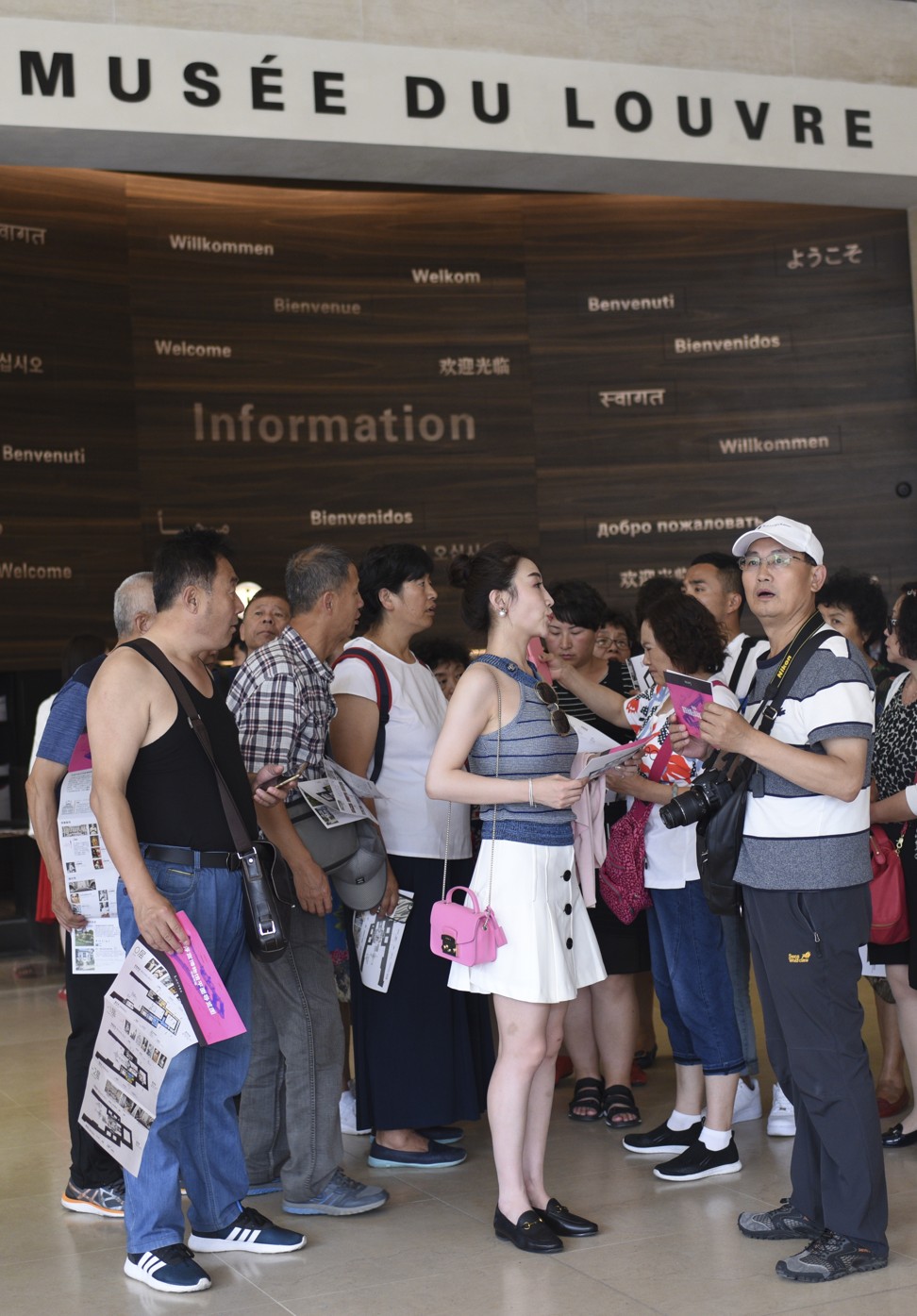 As was the case in Abu Dhabi, according to Askinazi, the planned museum in Shanghai might also "promote an image of cultural liberalism" for China.
Also in Shanghai, from April 25 to July 29, the Paris-based Fondation Cartier pour l'Art Contemporain exhibited 100 key works from its 1,500-strong collection at the state-run Power Station of Art, and Askinazi believes that the Chinese contemporary art museum will benefit enor­mously from the collaboration.
"The challenge for the Shanghai museum is its longe­vity," he wrote. "That's why it chose to rely on the know-how and image of a great French foundation dedicated to con­temporary art."
Cultural enrichment is a two-way process, however, and by establishing a presence in China next spring, the 40-year-old Pompidou Centre will gain a vantage point from which to spot promising artists.
The Chinese outpost, the opening of which was confirmed by French President Emmanuel Macron during a visit to Beijing in January, will be housed in the West Bund Art Museum, which is due for completion by the end of this year. The partnership between the Pompidou and Shanghai's West Bund Group initially extends for five years, during which it will stage shows from the permanent collection of the Pompidou Centre's Musée National d'Art Moderne, as well as contemporary Chinese artworks.
The developers say there will be more than 20 major exhibitions a year, as well as cultural programmes and other events in both Shanghai and Paris. The Pompidou Centre Shanghai will be the second overseas branch of the Paris institution after the first was inaugurated in Málaga, Spain, in 2015.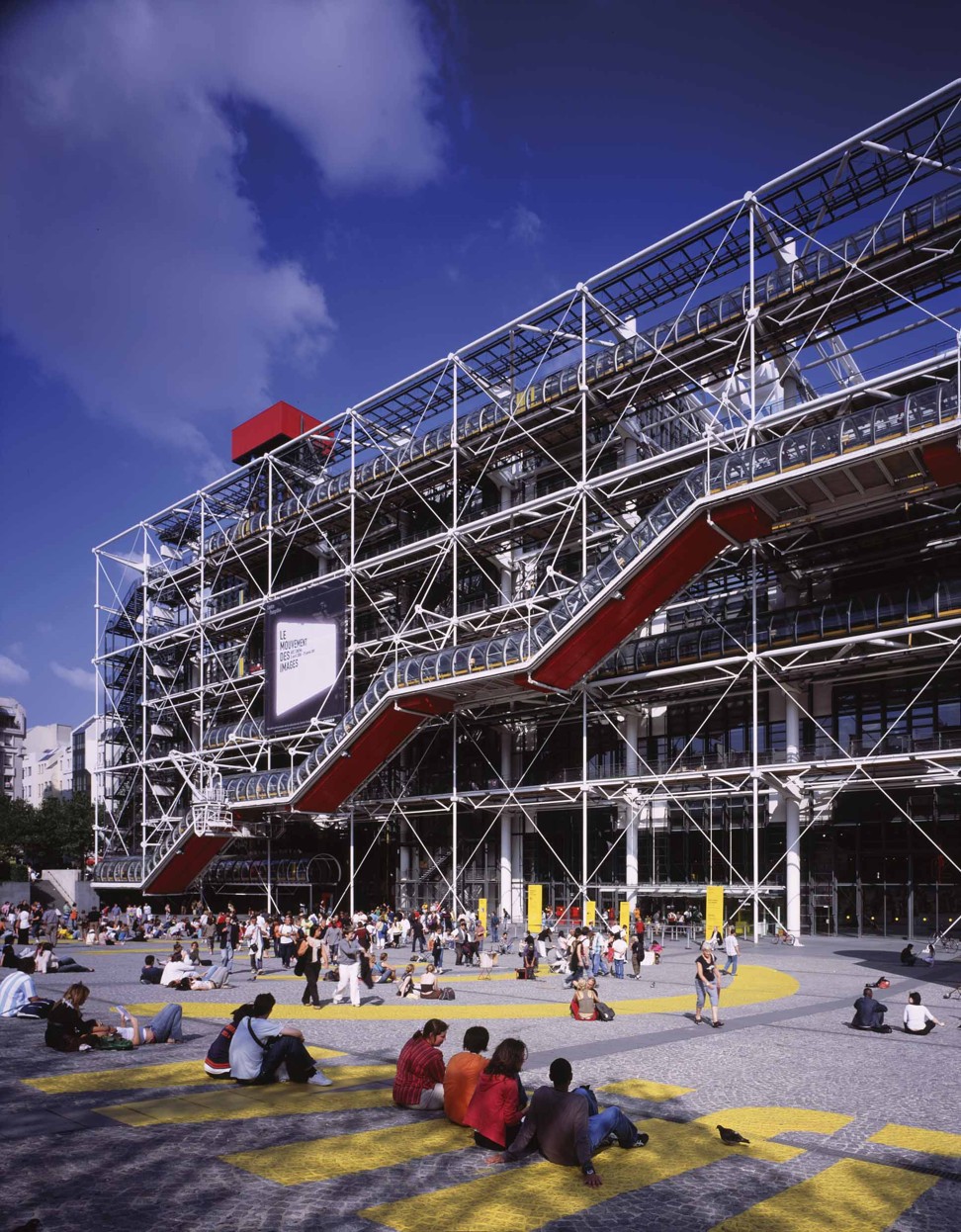 The Pompidou Centre, located close to the medieval Marais district of Paris, is renowned for its distinct­ive exterior, with its exposed skeleton of brightly coloured pipes, ducts and conduits. Outside the centre, a family of four from Guangzhou is surprised and pleased to learn that the museum is headed to China.
"We came, after researching on the internet, because we love contemporary art," the father says.
"We really enjoyed the 'Coder le Monde' ['Coding the World'] exhibition about contemporary digital artists since the 1960s, when the computer was invented," adds his teenage daughter. "And the show of Russian avant-garde artists, especially Marc Chagall."
The new relationship with China will see the Pompidou Centre help with curating exhibitions, art conservation, public education and cultural exchanges between the two countries.
But there is a cost: the annual fee for use of the Pompidou brand has been reported in French media as being between €1 million (US$1.2 million) and €1.5 million.
Elsewhere in China, there is talk of bringing the respected Rencontres d'Arles photography festival to the city of Xiamen, in Fujian province, and a number of other France-China cultural partnerships are in the pipeline. But surely, for France, it remains preferable to entice more cultural tourists to Europe.
Yes there are more and more specifically cultural tourists coming from China. Not only a younger clientele, but also more mature visitors who have been to France and already seen the Louvre
French Ministry of Culture-accredited museum guide and interpreter Pierre Demont, breaking off from addressing in Mandarin his Chinese clients outside the Louvre, says both can exist in tandem.
"Yes there are more and more specifically cultural tourists coming from China," he says. "Not only a younger clientele, but also more mature visitors who have been to France and already seen the Louvre, so we go to the Musée Carnavalet, Musée Jacquemart-André and Musée Rodin instead."
When it comes to museums setting up outposts in China, "tant mieux [so much the better]", Demont says. "Ever since Charles de Gaulle [during whose presidential tenure France became the first Western power to establish diplomatic relations with China, in 1969], the French have been very interested in gaining a presence in China, and Chinese people are very attracted to French culture and savoir faire, so it is definitely something that is valuable and can be traded."
Ultimately, overseas transplants of French museums, temporary exhibitions, loans and exchanges are likely to stimulate further interest in France. It would, after all, be impossible to replicate the Louvre, with its collection of more than 450,000 works of art. With some 35,000 on show in more than 400 rooms and 14.5km of corridors, giving just 10 seconds to each artwork, it would take four days and nights to view them all.
"The original [museums] still have their charm," says Han. "Most of their permanent collection remains in France, and they hold different temporary exhibitions each season. Furthermore, Chinese tourists visiting France are not only drawn by specific museums but the whole culture atmosphere."
And that is proven in the ancient corridors of the Louvre. "This building is very famous around the world," says browsing Chris, from Shenzhen. "Almost every tourist comes here."
Editor's note: this story was corrected on September 25 to remove the assertion that Chinese tourists accounted for 17.8 per cent of visitors to France in 2017.