Candyfloss and sandcastles I was born in Saltburn-by-the-Sea, in England's North Yorkshire, in 1943. My child­hood with my older sister, Margaret, was candyfloss and building sandcastles. My mother was one of the first women to go to university in Britain, in the early 1920s, and to vote, in 1928, but she suffered from deafness, so she was a home­maker and never worked for economic gain. My father, Ralph Patterson Longstaff, was commodore of the Ellerman Lines shipping company.
I went to the local grammar school, in Redcar. At the age of 24, after getting a degree in medicine from the University of Edinburgh two years earlier, I was doing my intern year in what was then City Hospital, in Edinburgh, when my future husband, John (Mackay), returned to do a postgraduate exam. We met in the TB (tuberculosis) ward. The second I saw John, I knew he was the man I was going to marry. John is a cautious Scot, so it took him a few weeks to get round to the same idea.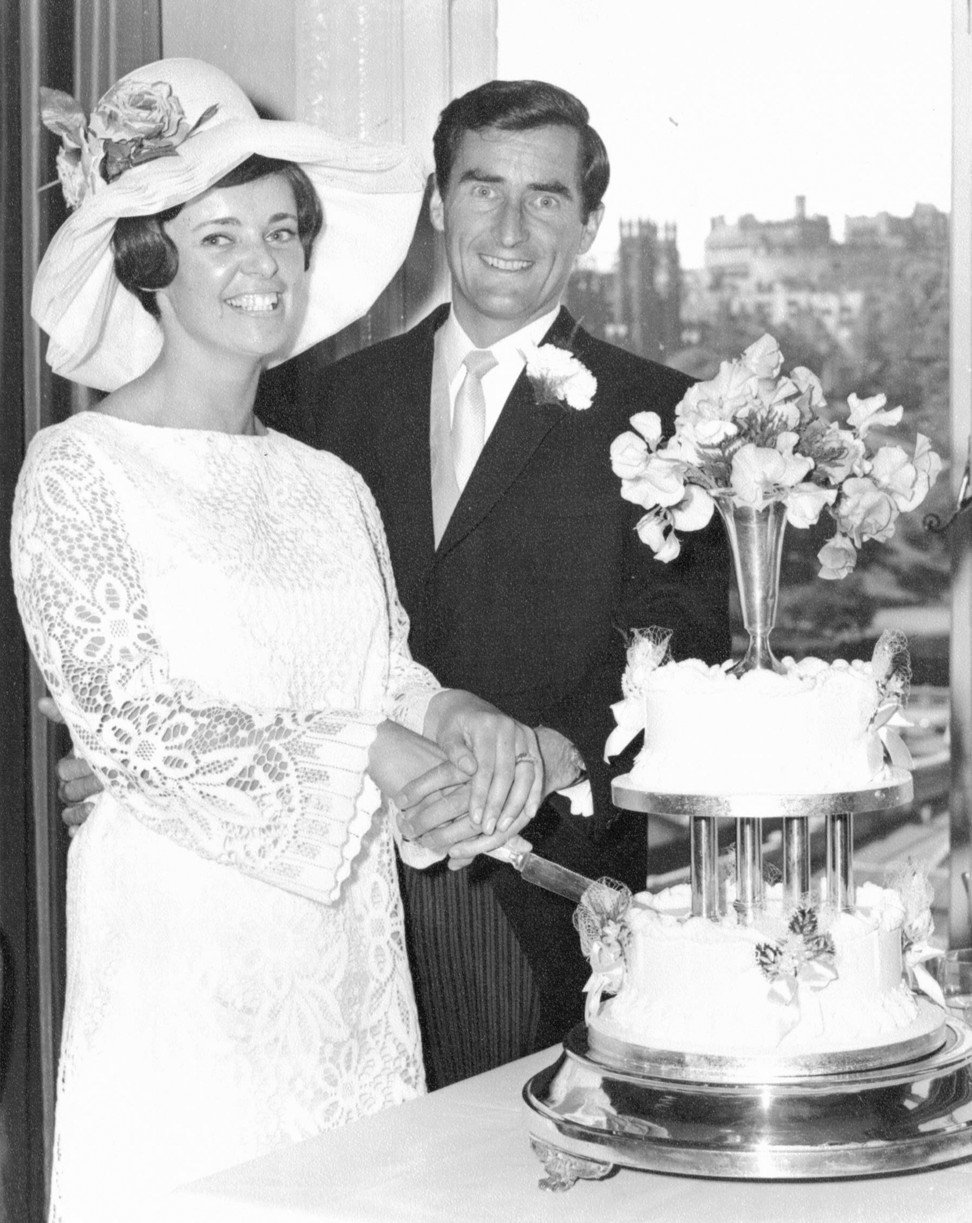 Mind the gap John had been in Hong Kong for four years. I came out to join him and arrived in the middle of the 1967 riots and at a time of great uncertainty. I studied Cantonese for nine months. I worked for about a year (1968-69) as a civilian medical practitioner in the Kai Tak Army Clinic and was paid 75 per cent of a man's pay because those were the Hong Kong government's regula­tions. At that time, Hong Kong was blacklisted in the British Medical Journal for gender pay inequality.
It was a turning point in my life in terms of outrage and becoming a feminist, because I was doing the same job as a male doctor was doing. It seemed so wrong. There was such a fuss about it that doctors got parity of pay first, followed by the rest of the civil service in the early 1970s.
Barefoot and illiterate Later, I worked at the University of Hong Kong paediatric unit, from 1970-73, and then in the medical unit, from 1973-76, while I obtained my postgraduate degree. For the research, we were looking at growth and development in Chinese children. The project was based at a Yau Ma Tei clinic.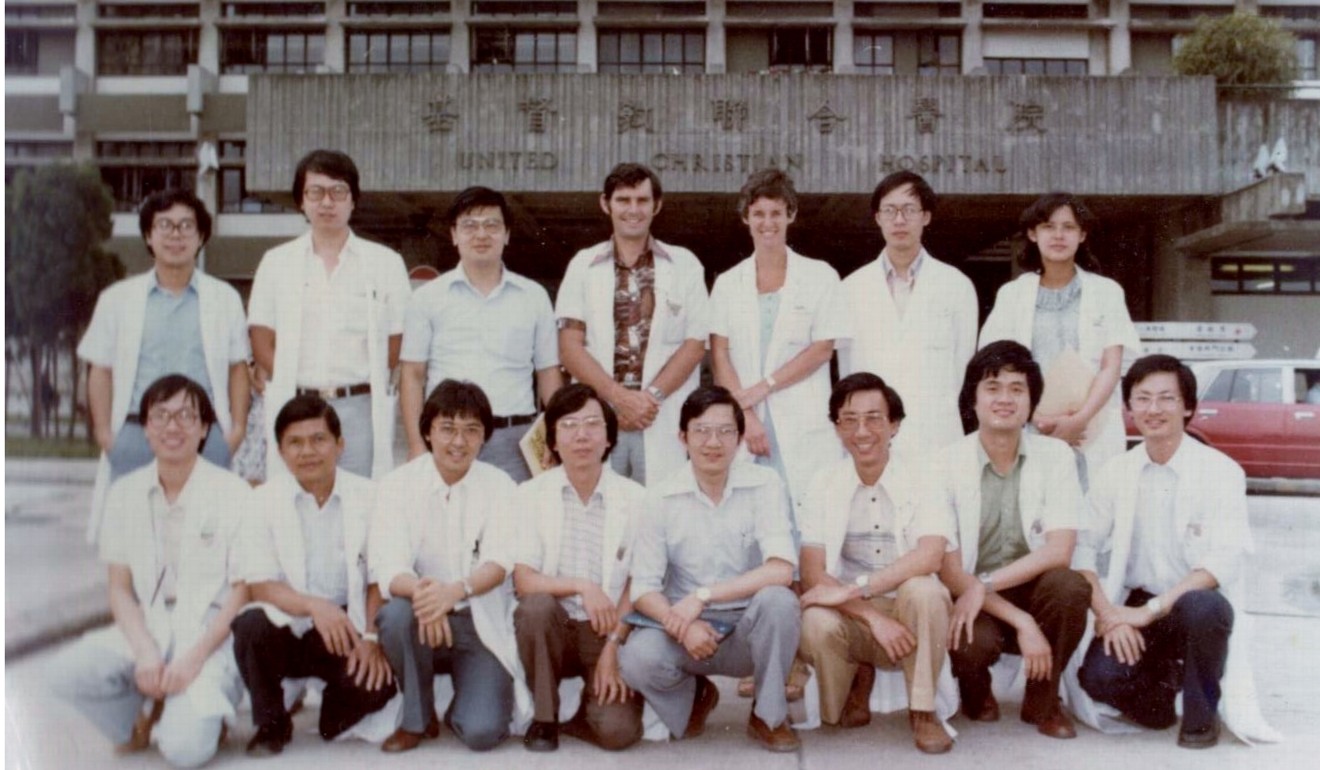 In 1976, I started at the United Christian Hospital, in Kwun Tong, where I worked for eight years. The population was really poor. Many people came in barefoot and illiterate, and there were a huge number of social problems. The hospital served 750,000 people. They were suffering particularly from TB, although that was beginning to be controlled. But the rolling epidemic of lifestyle diseases was starting to kick in.
Smoking out big tobacco In 1979, I started writing a three-year series of columns on women for the South China Morning Post. I did menopause, cancer, all manner of things, and then I did five pieces on tobacco. Two of those were on the harmfulness of tobacco; the third was on banning advert­ising. In those days in Hong Kong, every slot on TV had tobacco advertising, buildings 20 storeys high carried massive advertisements right down their sides, you simply couldn't get away from it.
Following the third piece, the heavens descended on me from British American Tobacco. They published a report saying that I was unrepresentative, unaccountable and, what's more, it had never been proved that smoking, particularly second-hand smoke, was dangerous. This so outraged me that I moved into tobacco-control work.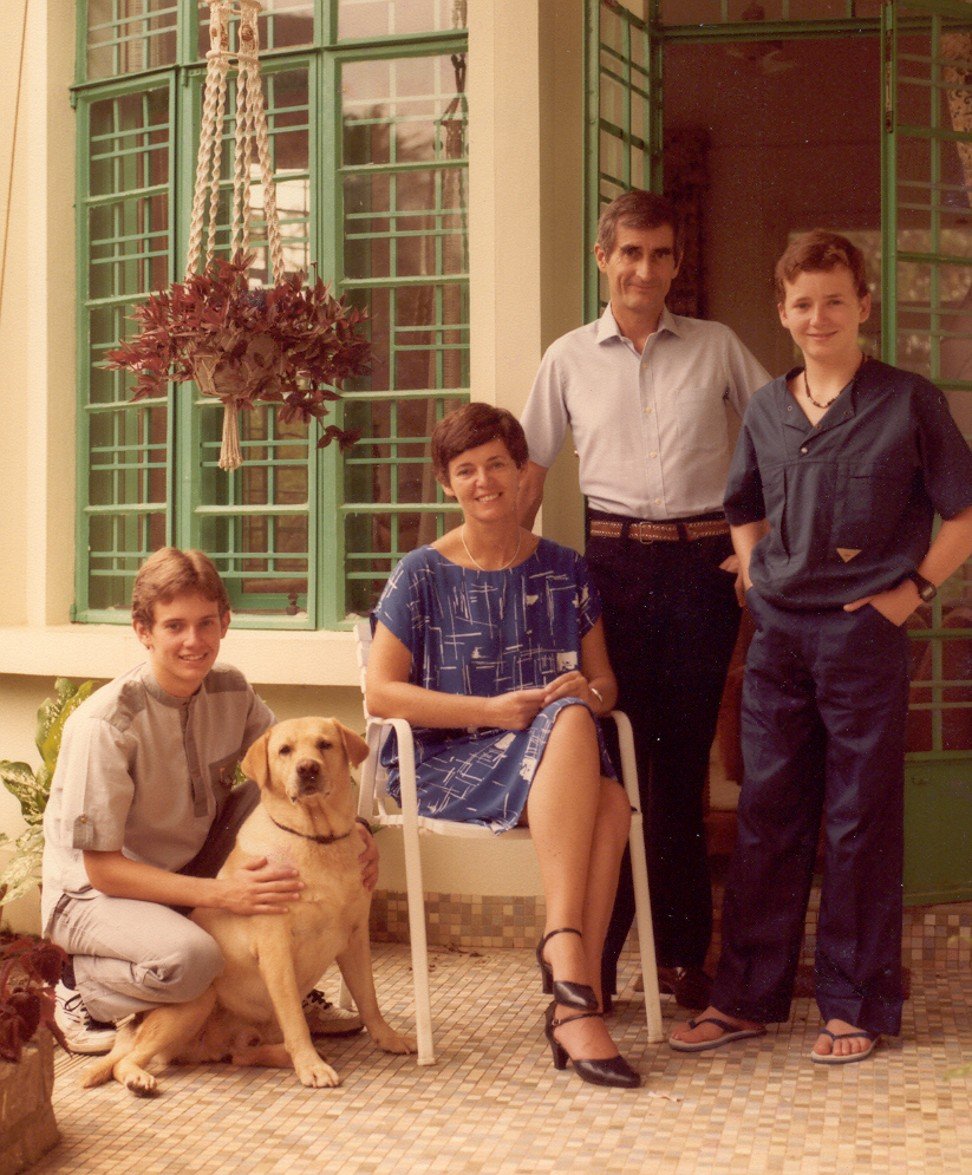 Taxing the weed In 1982, Hong Kong introduced its first tobacco-control laws. It was the early days of trying to restrict advertising, get smoke-free areas and put a health warning on cigarette packs. But the main thing in getting people to stop is tax, and that surprises people because it's a fiscal measure. If you tax cigarettes above affordability, people, especially children, don't smoke.
I've been named by the tobacco industry as one of the three most dangerous people (to their business) in the world. I'm rather proud of that. I was the first executive director of the Hong Kong Council on Smoking and Health, between 1987 and 1989, to get it up and run­ning, but apart from that brief period, I basically worked full time for no pay to combat tobacco after leaving United Christian Hospital in 1984.
Sex talk I became involved in a broad spec­trum of women's issues. For example, I chaired the committee to establish Harmony House (in 1985), a refuge for battered women. In the early 80s, the late (broadcaster) Kirsty Hamilton and I talked about sex on RTHK. It was probably the first time in Hong Kong that sex was discussed on the radio.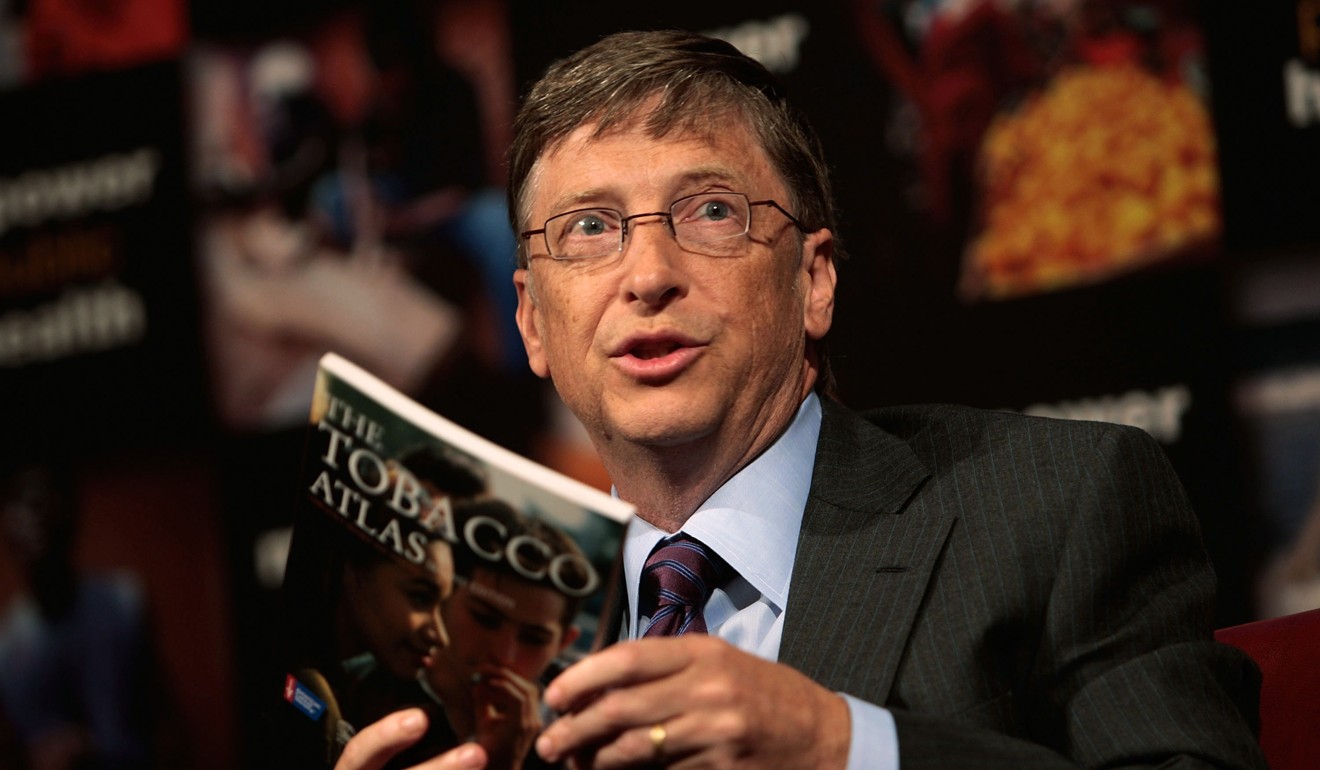 Some of the programmes were quite medical – urinary tract infections or sexually transmitted diseases. But I do remember the first time we talked about sex; I did it on anatomy because I thought women have no idea what their sexual anatomy looks like. What I said was that most women look at their faces every day, but they never really look at their genitalia. So my advice was for them to take a look with a hand mirror.
Following the programme, the Post reported that there had been a run on hand mirrors. There's talk now of sex education in Hong Kong being new and emerging. Not a bit of it – we were at it 30 years ago.
The campaign trail In the early years, it was just myself working in Asia to fight big tobacco and help governments in Cambodia, China, Laos, Vietnam, Mongolia and North Korea, among others, to introduce tobacco-control laws. The anti-smoking campaign in Hong Kong has been massively effective. Along with Singapore and Japan, we have halved male prevalence rates. Overall prevalence has gone down to 10.5 per cent. Those are about the lowest rates in the world.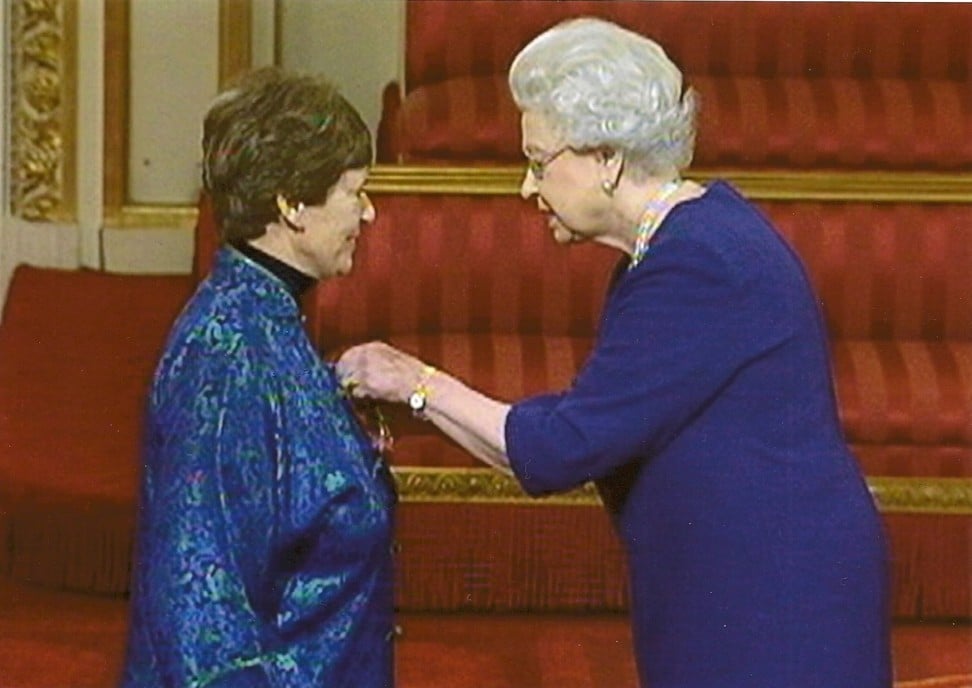 I have received the OBE from Queen Elizabeth (in 2008) and an award from the late King of Thailand (in 2000) for my work. But there is always more to do – there is no room for complacency.
Fifty years and counting We bought our house in the New Territories at the time of the riots, when I had no idea I would be working in tobacco control and writing books (including her Atlas series of guides to health-related issues).
I've been extraordinarily lucky with my family and friends. My elder son, Andrew, is a doctor in Edinburgh; my younger son, Richard, is an environmental executive. We have three grand­children. Fifty years of marriage and 50 years in Hong Kong. I don't wake up on a single day without feeling thankful.