A naughty boy I was a naughty boy. My stepbrother and I ran away from home in Portsmouth (England) after I fell out with my stepmother and broke into a factory and stole some money. The police caught us easily enough and the magistrate suggested the best place for me was sea cadet training school.
He sent me to the National Nautical School at Portishead, near Bristol, in 1946, at the age of 13. Most of the lads there had been in trouble of one sort or another. It was tough there, being locked in at night at 9pm and awake at 6.30am. When I was 15, I joined the Royal Navy.
An able seaman I arrived in Hong Kong on the troopship Empire Halladale, as an able seaman, in the spring of 1952, on a 2½-year posting – and I'm still here. The Korean war was on and the ship was bringing British troops to fight in Korea. When we landed we lived in tents pitched on Stonecutters Island .
I remember thinking Hong Kong was a quiet city – not many people and not much traffic, apart from thousands of rickshaws. The weather was beautiful and we were all very excited to have left miserable, cold, post-war England, where there was no money and everything was so expensive. We lived in steel Nissen huts at HMS Tamar (the Royal Navy's base in Hong Kong).
Death on the delta Seven men were killed during the Pearl River Incident (in which, on September 9, 1953, a British Royal Navy motor launch was attacked by a Chinese gunboat on the Pearl River). They were my mates.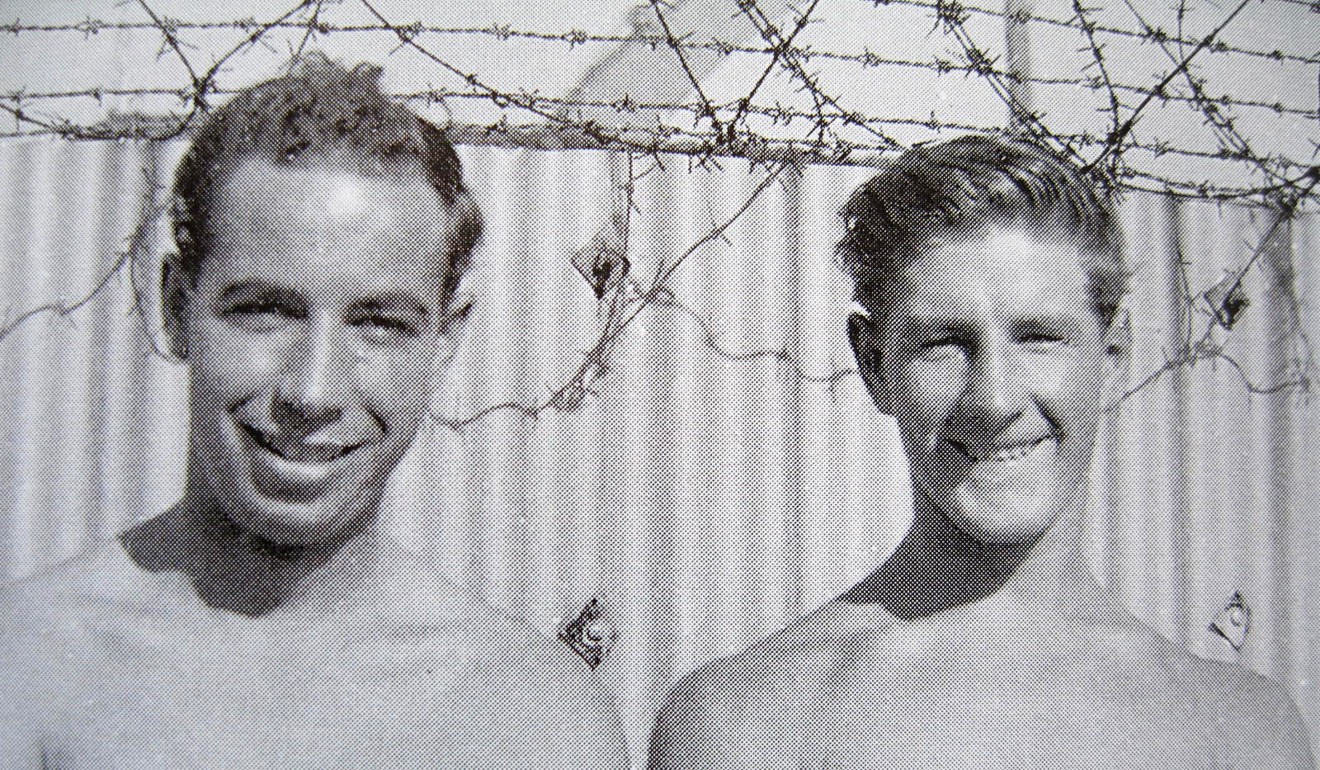 I served in the same motor launch but I had a punch-up with the cook so the captain transferred me to another launch a few months before the incident. The skipper apologised to me for the transfer but explained that the other sailor was a bloody good cook.If I hadn't had that punch-up I would have been dead. I wrote a book about it (Hong Kong: The Pearl River Incident, The Untold Story of HMML 1323 [2002]).
Seven times married My first wife was Macanese and we met playing tombola at the Catholic Centre, near World-Wide House in Central. She became pregnant and back then you had to ask permission to get married from your commanding officer. He offered to send me back to the UK but I wanted to do the decent thing and I married her in 1954.
My wife and baby son returned with me to the UK at the end of my posting but we didn't like it much. I borrowed money and sent them back to Hong Kong and requested to be drafted back, on compassionate grounds. The commodore said it sounded like "the cart pulling the horse" but told his staff officer to arrange it.
I have been married seven times altogether, though twice to the same woman, who was 40 years my junior. I don't really have any regrets. No way will I get married again. I am 85 now and that's me done.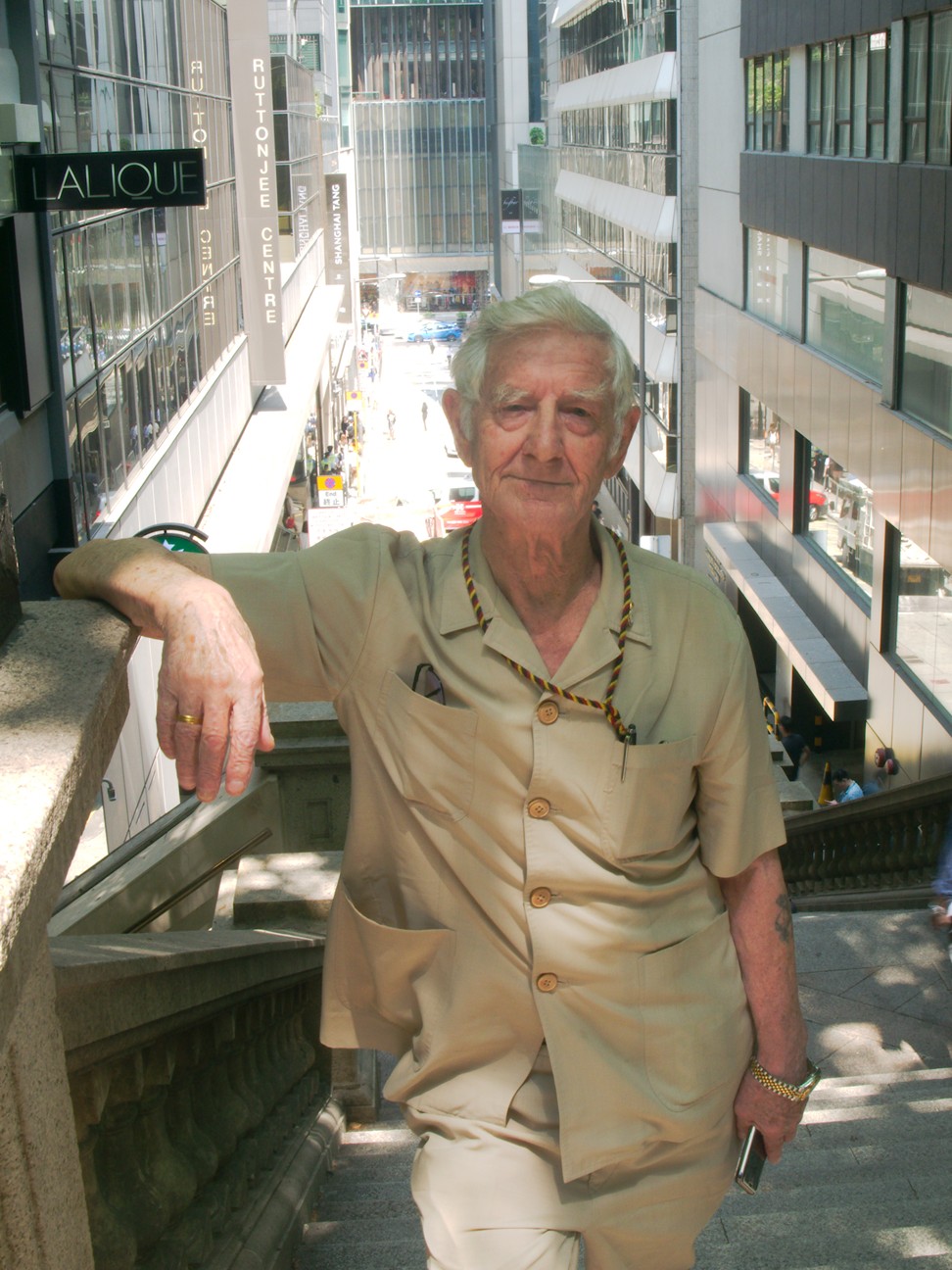 The prison life A few years after I left the navy, I joined the Hong Kong prison service. It was 1959 and I was posted to Stanley Prison. The conditions there were horrible. We usually had three men to a cell. The cells were bare except for three blankets folded up neatly against the far wall. There were two buckets. One was for drinking water and one was the toilet. At night, the inmates rolled out their blankets on the floor and slept on them.
There was no dining hall – a metal food bowl was taken to the cells and the meal was eaten on the floor. In the morning it was a race against the clock to empty all the night-soil buckets into the latrine. I was promoted through the ranks and eventually became chief officer and then acting superintendent at Chi Ma Wan Prison, on Lantau, in 1976. I had my own bungalow, a vegetable garden and there was a private beach.
Hong Kong hangman The hangman was normally a warder at Stanley, because it was the only prison with an execution chamber. Sometimes these warders were trans­ferred away so the superintendent asked me if I was interest­ed in capital punishment and I said, "certainly".
At the first hanging I was just a witness because the superintendent wanted to see how I would react. It was an old man who had killed his wife in a rage – should have been man­slaughter really. As he was hanging, I saw his arms and legs pumping madly like pistons. The superintendent told me not to worry because he had already gone and it was just his nerves.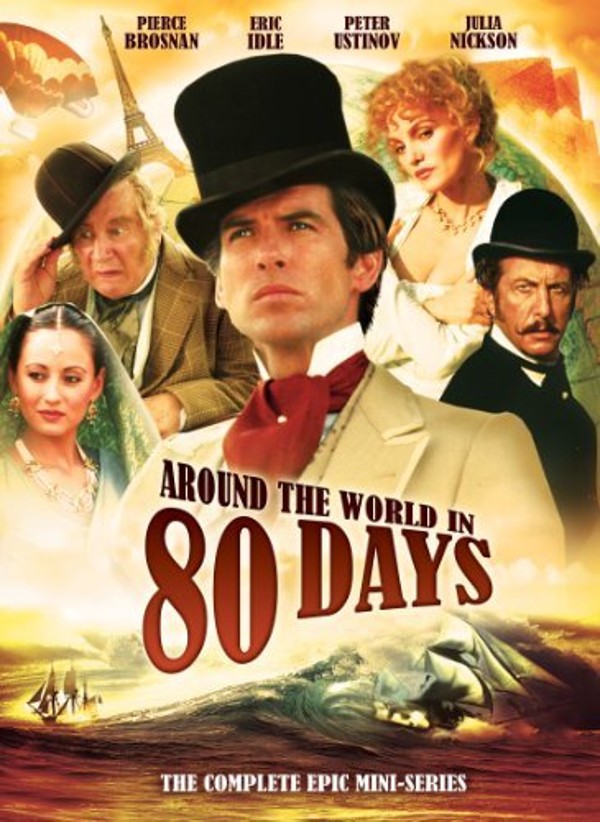 One man we hanged had stabbed a baby repeatedly with a pair of scissors during a burglary, because he was afraid the baby's crying might wake the residents. I had no compunction about hanging them. I was one of the desig­nated hangmen from 1961 to 1962 and was present at six executions.
Making movies I enjoyed my time in the movie business. A friend was working as an extra and asked me to come along, and I got my first speaking part in Jackie Chan's film Project A Part II (1987). I was in two Pierce Brosnan productions. I was the captain of the ship being hijacked in the 1989 miniseries Around the World in 80 Days, with Pierce Brosnan, Eric Idle and Peter Ustinov. They were all very down to earth and we were all on first-name terms.
Pierce rehearses his lines using headphones and I didn't like to disturb him but he often took them off and waved me over for a chat. A really nice guy.
I try to be a good parent but things are different these days – [my youngest son] wants to spend all his time on computer games
Single parent at 85 I am a single parent and have looked after my son, Peter, since he was six years old – he is now 15. My first son, John, was born in 1954. My second son, Peter, was born in 2003. There is a 49-year age difference so Peter could be John's grandson.
I try to be a good parent but things are different these days – Peter is more rebellious and wants to spend all his time on computer games. He's bright, speaks English, Mandarin and Cantonese and his future is in Hong Kong.