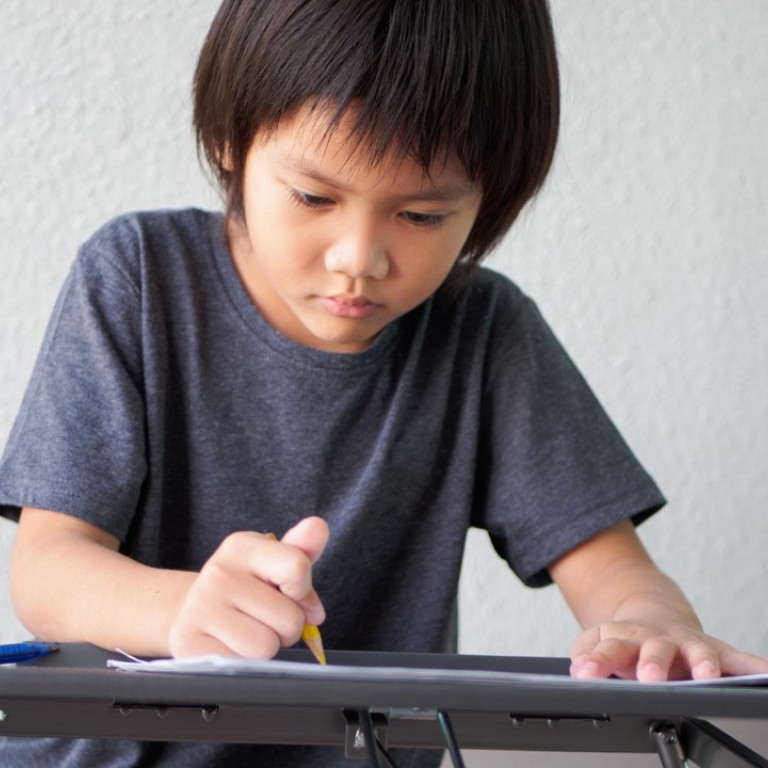 America's favourite pencil maker Dixon Ticonderoga blurs line of where it manufactures: in the US, Mexico or China?
The company Dixon Ticonderoga, now more than two centuries old, has received US government benefits even though it moved almost all of its production to Mexico and China
Office and art supplies company Dixon Ticonderoga sells millions of its iconic No. 2 yellow pencils to American children heading back to school every year. But the 223-year-old firm has survived by relying on more than just its reputation as the producer of sturdy and steady writing instruments. A key part of its approach has been to use United States trade law to reap government benefits and protection as it also moved almost all pencil production to Mexico and China.
The company has collected nearly US$5 million in federal funding aimed at victims of foreign trade abuse since 2005 and has requested millions more, according to US Customs and Border Protection records. And the fact that it has a distribution centre in the state of Georgia has allowed Dixon to successfully petition the US government to impose a 114.9 per cent duty, or tax, on Chinese competitors – more than doubling the costs for some other pencil manufacturers.
But even as it receives these protections, its status as an American firm is unclear. It has shed hundreds of jobs, and a key US agency removed Dixon's designation as a "domestic" manufacturer because it made so few pencils at its Georgia plant.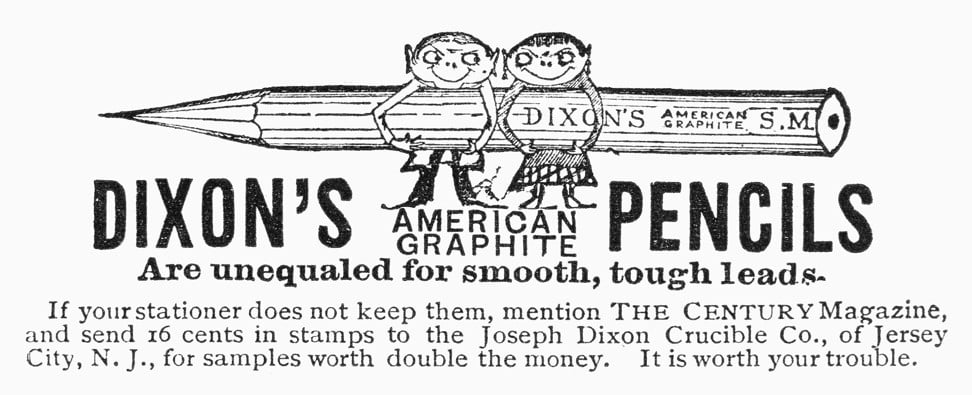 Dixon, which was founded in New Jersey in 1795, was acquired by an Italian company in 2005, and it is unclear whether its US operation even has a chief executive.
"It's kind of a secretive business," says Mike Smith, president of Tennessee-based Musgrave Pencil, a competitor. "There's not a whole lot of us left."
The economic forces that reshaped Dixon are now part of a fierce debate in Washington and around the world. President Donald Trump is trying to rewrite free trade deals, at least one of which was part of Dixon's evolution, arguing that existing policies allow companies to use cheap foreign labour and eliminate American jobs.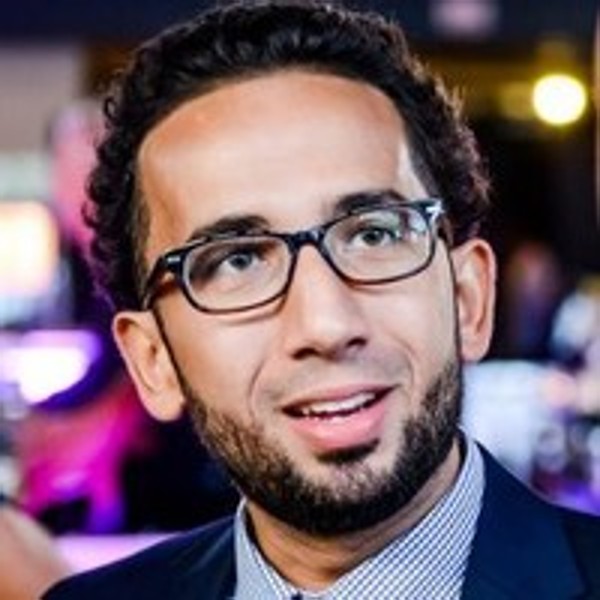 Some companies took it much further than that, though, not only moving jobs overseas but also using US government policies as a way to collect more revenue and disadvantage competitors.
The firm's corporate headquarters is in Florida, but the bulk of its remaining US operation is a distribution centre in Macon, Georgia, where the company has said – in filings before a US trade court – it still manufacturers an undisclosed number of pencils. Under federal law and regulations, Dixon has been able to use this distribution centre as a basis to seek various types of government help.
Little is known about this Macon distribution centre, though. The Macon Economic Development Commission recently reported that the facility had just 17 employees. The US International Trade Commission (ITC), an independent federal agency that investigates trade disputes, has ruled that Dixon makes so few pencils there that it no longer considers the company a "domestic" manufacturer.
The company says that, worldwide, it makes nearly 500 million pencils each year, but it would not release any details about its US production. It denied a request to tour the facility. Photographs of the Macon distribution centre, posted by employees on Facebook, offer only a limited view of its operations, showing a number of cardboard boxes marked, "Made in China."
"Typically, we don't bring people into our manufacturing facilities, given the sensitivity of it," says Carlos Reyes, Dixon's vice-president of marketing.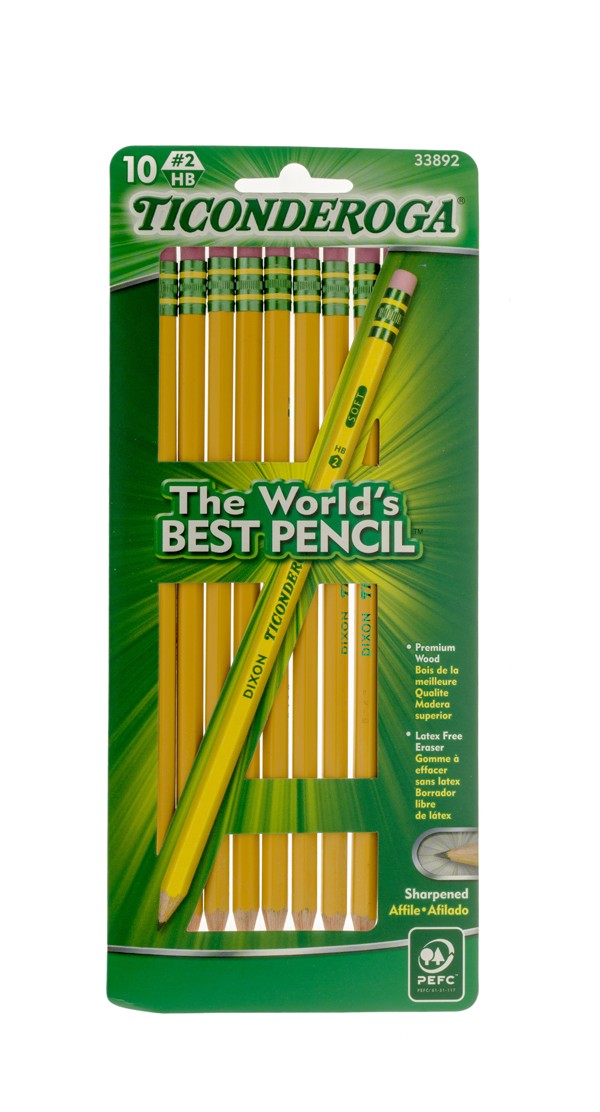 US consumers spend about US$557 million on pencils annually, according to NPD Group, a firm that tracks market trends. Pencil prominence in American life has dimmed, but there is a surge of sales late each summer as parents stuff their children's backpacks for the first day of school.
The pencil market used to be big business. Dixon was among the largest, and it considered its pencils the best – citing the American cedar and a graphite tip that could withstand a child's rough scribble.
Dixon Ticonderoga remains the required pencil company for a number of US schools. Major US retailers stock boxes of sharpened and unsharpened Dixon pencils, with some selling 30-packs for about US$6.
But the vast majority – if not all – of those pencils are made outside the US. That is because, after decades of growth, the domestic pencil industry was decimated, starting in the mid-1990s, as jobs went to Mexico and then China, and cheap imports of foreign-made pencils poured into the US.
It was a sudden change in a long trajectory.
Since its founding, Dixon Ticonderoga has found ways to mass produce pencils and perfect the composition of graphite, not lead, that makes up the charcoal tip. In its heyday, Dixon had facilities in New Jersey, Florida and across the Midwest.
In 1954, the company set up a manufacturing facility in Mexico, but it was not until the mid-1990s that this part of the business started to prove critical.
China, then a rising economic power, had begun exporting huge numbers of ultra-cheap pencils, a direct challenge to US manufacturers. So Dixon and others urged the Commerce Department to craft a regulation, based on a 1930 law, that would contain China's pencil business. Under this 1994 rule, US pencil manufacturers could petition the department to put a steep levy on Chinese companies found "dumping" pencils.
At the same time it was fending off China, the US was looking to boost trade with Mexico via the North American Free Trade Agreement, the 1994 free-trade pact between the US, Canada and Mexico. The American pencil industry viewed this as a critical way to survive.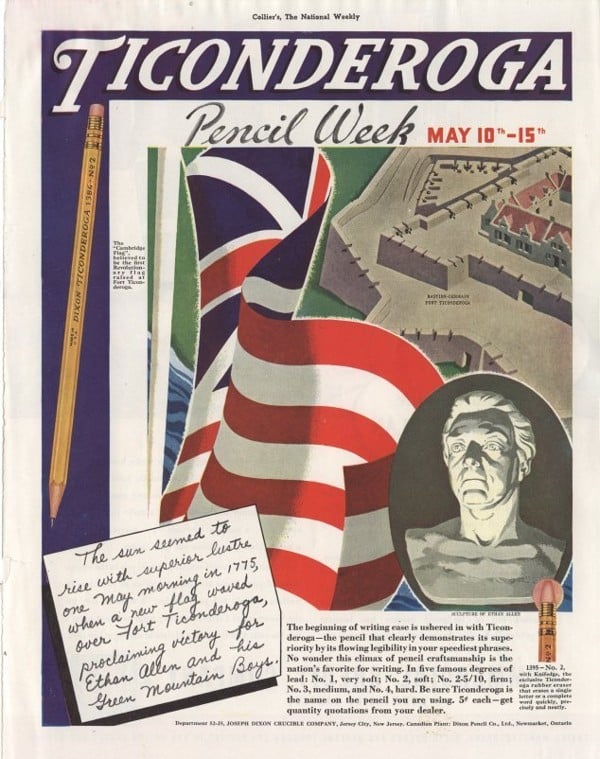 "It's the only way we can compete with Asia," Gino Pala, Dixon's then-chairman, told the
Orlando Sentinel
newspaper in 1999. "I'm bullish on Mexico and the business we have there."
But Mexico turned out not only to be a competitive tool – it was the stepping stone to a mass movement of labour. And the efforts to contain China failed. With the new millennium, Dixon established a Chinese manufacturing affiliate.
In 2002, Dixon closed its plant in Sandusky, Ohio, a coal-powered factory considered to be the oldest in the state, cutting 115 jobs. The plant's manager at the time, Jim Alexander, told the Toledo Blade newspaper that the facility was antiquated and costly to run.
Roger Bibler, who was head of the local employee union, said the staff were stunned. He said his impression was that the plant was doing well, always full of seasoned workers.
"Our oldest man walked out of there after 51 or 52 years and cried like a baby," Bibler said in an interview, and never bought another Dixon Ticonderoga pencil again.
The company brought some of the Mexican workers to the Sandusky plant and asked if the Ohio workers would train their replacements, but most refused. "There's no other purpose to move other than you want cheaper labour and you want to make more money for your own pocket," Bibler says. "I think they went from quality to quantity for less amount of money."
The shift to Mexico was the prelude to subsequent, bigger steps towards globalisation. In 2005, after 210 years as an independent US company, Dixon was acquired by Fabbrica Italiana Lapis ed Affini, an Italian firm that makes pencils, art supplies and a range of other products.
The same year, Richard Asta, Dixon's then chief executive, announced that he was closing the firm's main US pencil factory, in Versailles, Missouri.
The ITC, which is in charge of reviewing the impact of the Commerce Department's regulation every five years, said in a report last year that Dixon's pencil production was decreasing and was only a fraction of what it was a decade ago. (The agency would not give precise figures.)
"Dixon Ticonderoga's primary interest is not in domestic production," the ITC says in its report – a characterisation that Dixon has protested, to no avail.
More broadly, the commission says the industry has given up on speciality pencils (such as golf pencils) and promotional products because Chinese imports have decimated traditional markets.
"The American pencil companies began to die off, one after another, because of these imports," says Henry Petroski, a professor at Duke University and author of non-fiction book The Pencil: A History of Design and Circumstance (1990). He says Dixon "was the only pencil brand made in America that pretty much survived".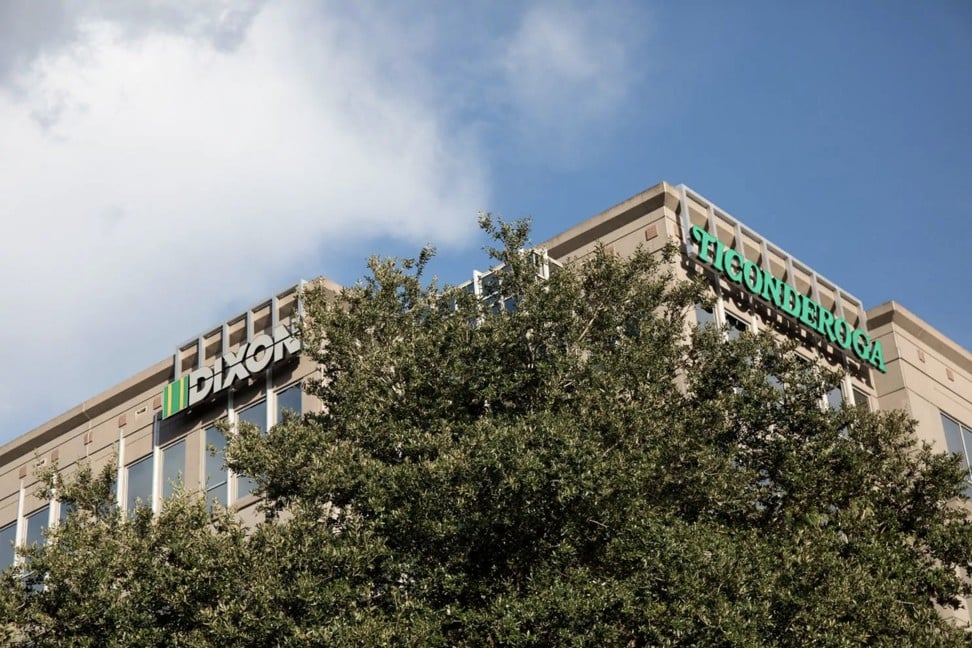 But even as it increasingly moved its pencil business overseas to survive, Dixon sought to make use of the protections that US Congress extended to preserve domestic industries.
In 2000, lawmakers passed the Continued Dumping and Subsidy Offset Act, which allowed American companies to collect some of the duties paid by importers of their competitors' products. Dixon repeatedly made claims, saying it was a domestic manufacturer, and the government sent the company payments over 10 years totalling almost US$5 million, according to US Customs and Border Protection records.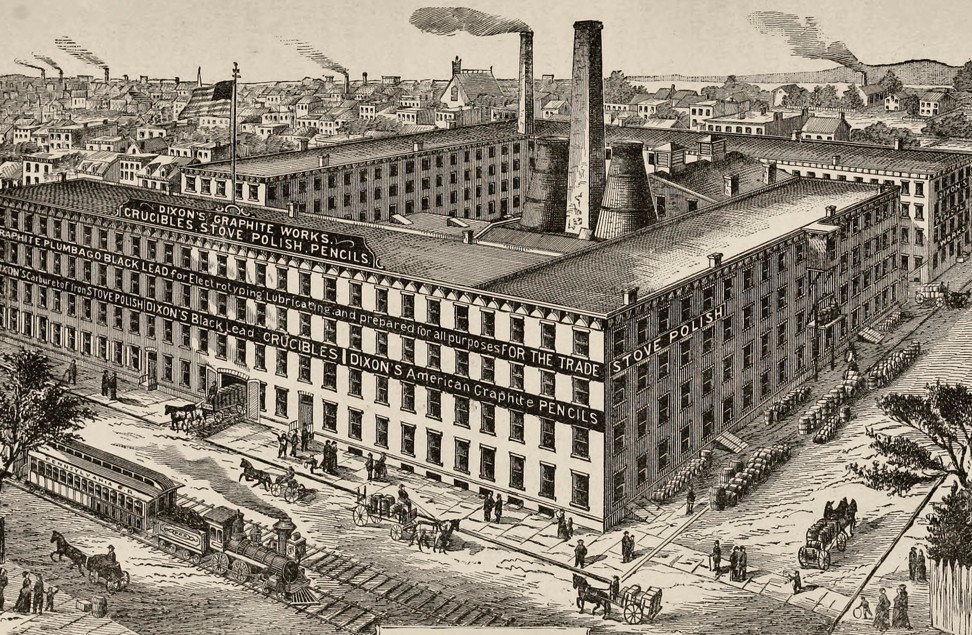 In 2015, Timothy Gomez, Dixon's then-chief executive, sent a letter to US Customs and Border Protection saying the company was still seeking government payment to cover US$149 million in pencil-making expenses. In the letter, released as part of a court case between a Chinese importer, Dixon and the Commerce Department, he said Dixon was a domestic manufacturer and still made pencils in the US.
Gomez left the company last year and declined to respond to questions, citing a confidentiality agreement. The company would not say whether he has been replaced.
The government's last large cheque to Dixon came in 2015, for US$189,250.62. At the same time, the company has been petitioning the Commerce Department to impose import fees on Shandong Rongxin Import & Export, a Chinese firm that brought pencils to the US for large American retailers. In response, Shandong Rongxin's lawyers claimed that Dixon did not make pencils in the US any more, which would mean it does not have standing.
The case was litigated in a special tribunal known as the US Court of International Trade.
Rongxin's counsel was John "Jay" Kenkel, a long-time trade lawyer who had helped Dixon come up with a strategy to avoid extra taxes on its own Chinese imports just a few years before.
His office bought boxes of Dixon pencils, according to court filings, which were stamped with the words "Made in Mexico" and "Made in China". He also cited a 2011 news release from the Labor Department's Occupational Safety and Health Administration, which cited Dixon's Macon plant for 23 violations and described the facility as printing "custom designs onto pens, pencils and other writing instruments".
Kenkel alleged in these court filings that Dixon had "provided not even a scintilla of evidence on the record to support" the argument that it manufactured pencils in the US in recent years.
In court and regulatory filings, though, Dixon told the Commerce Department that it does continue to manufacture pencils in Macon. US law does not require the company to produce a specific number of pencils to receive government benefits.
A Commerce Department review found, among other things, evidence that the company had made close to 1,500 boxes of golf pencils, evidence it deemed adequate to supporting the company's position.
A federal judge ruled against Shandong Rongxin last month, in part because it is partly owned by the Chinese government, and the company is now weighing whether to appeal.
Dixon's legal battles in some ways mark the last frontier of the American pencil industry. Some observers remain mystified that there is still this much fighting over a product as simple as a pencil.
"If [Chinese companies] want to make pencils and paper clips, what do we care?" says Francis Sailer, a former Commerce Department official who has represented both Dixon and Chinese pencil importers in the past. "We have technological advantages in so many other areas."
Dixon's luck with US government trade policy could soon end. In an effort to try to fight back against China's ability to lure companies such as Dixon to Asia, Trump this year has imposed tariffs on half of all Chinese imports to the US. He has excluded pencils so far, but they are likely among the next group that will be targeted.
This could, inevitably, hit much of Dixon's manufacturing base, forcing the company to decide whether to shift its operations once again, or see its US pencil prices rise next summer, just when back-to-school shopping begins again. The Washington Post