When Sha Tin Racecourse opened on October 7, 1978 – 40 years ago today and, aptly, in the Year of the Horse – it was praised for its sweeping track, its mountain scenery and the long stretch of the Shing Mun River which borders the back straight. For the city-dwelling punter, it offered rare space to breathe.
"Most people think Hong Kong is all skyscrapers, but out here we're looking at mountains, and there's fresh air. It's home and I'm at ease," says Hong Kong's reigning champion jockey, Australian Zac Purton, who has been a resident of Sha Tin for 11 years.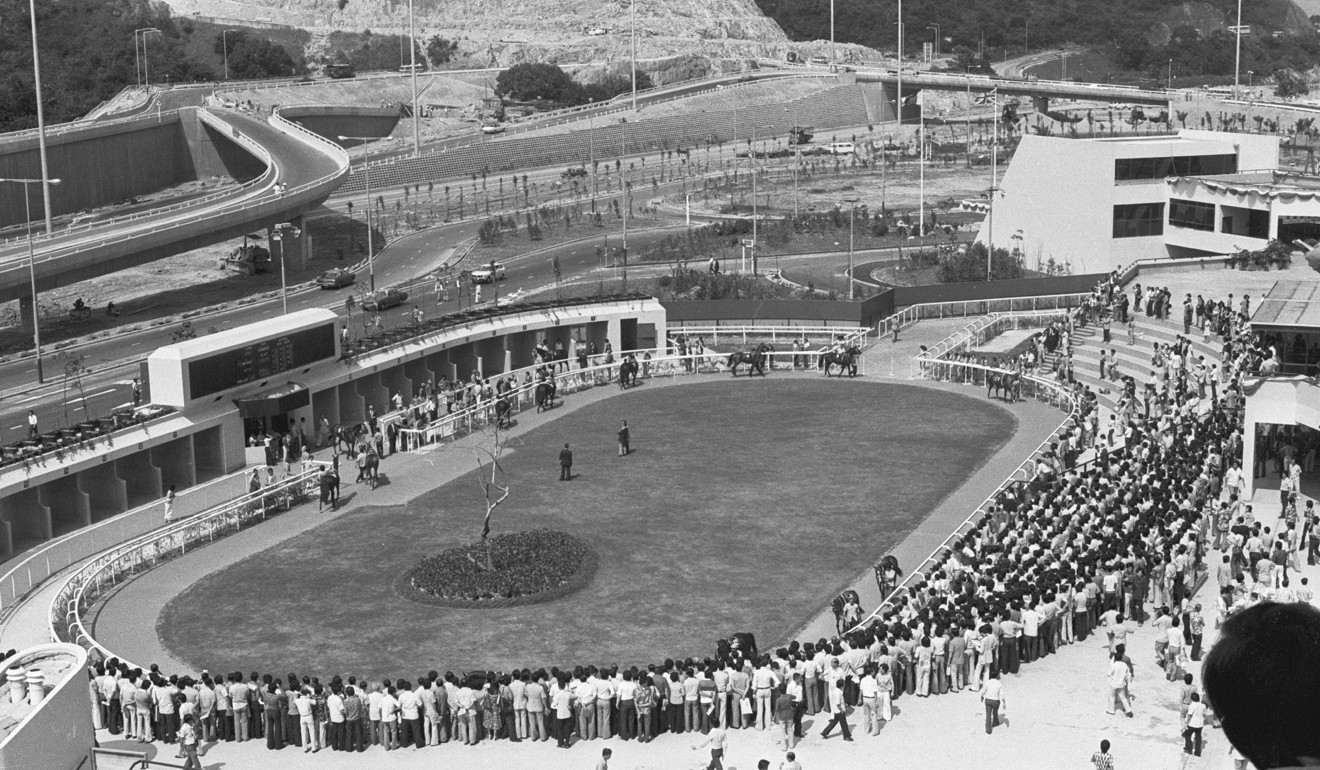 Sha Tin Racecourse was opened five years before Purton, 35, was born, and for four decades has resounded to the thundering hooves of champions such as Co-Tack, River Verdon, Silent Witness and, more recently, Pakistan Star. Other famous names to have galloped around the outside of Penfold Park – the public area at the centre of the track – have included international race-winning Hong Kong horses Bullish Luck, Sacred Kingdom, Able Friend and Aerovelocity, with local fans seemingly just as happy to cheer on the runners-up as the winners.
With entry costing just HK$10, a day at the races does not come much cheaper than at Sha Tin, and before every meeting, the crowds are funnelled from the Racecourse MTR station to emerge Fblinking into the green expanse, white residential towers in the distance giving the scene a uniquely Hong Kong stamp.
All of the city's racehorses were stabled, exercised and trained at Sha Tin until August, when a new training centre opened in the mainland to provide Hong Kong racing with extra capacity and facilities. Those racing at Happy Valley, Hong Kong's original racecourse, are sent out on race day and returned the same evening. Jockeys, trainers, mafoos and key members of staff are housed within the New Territories complex.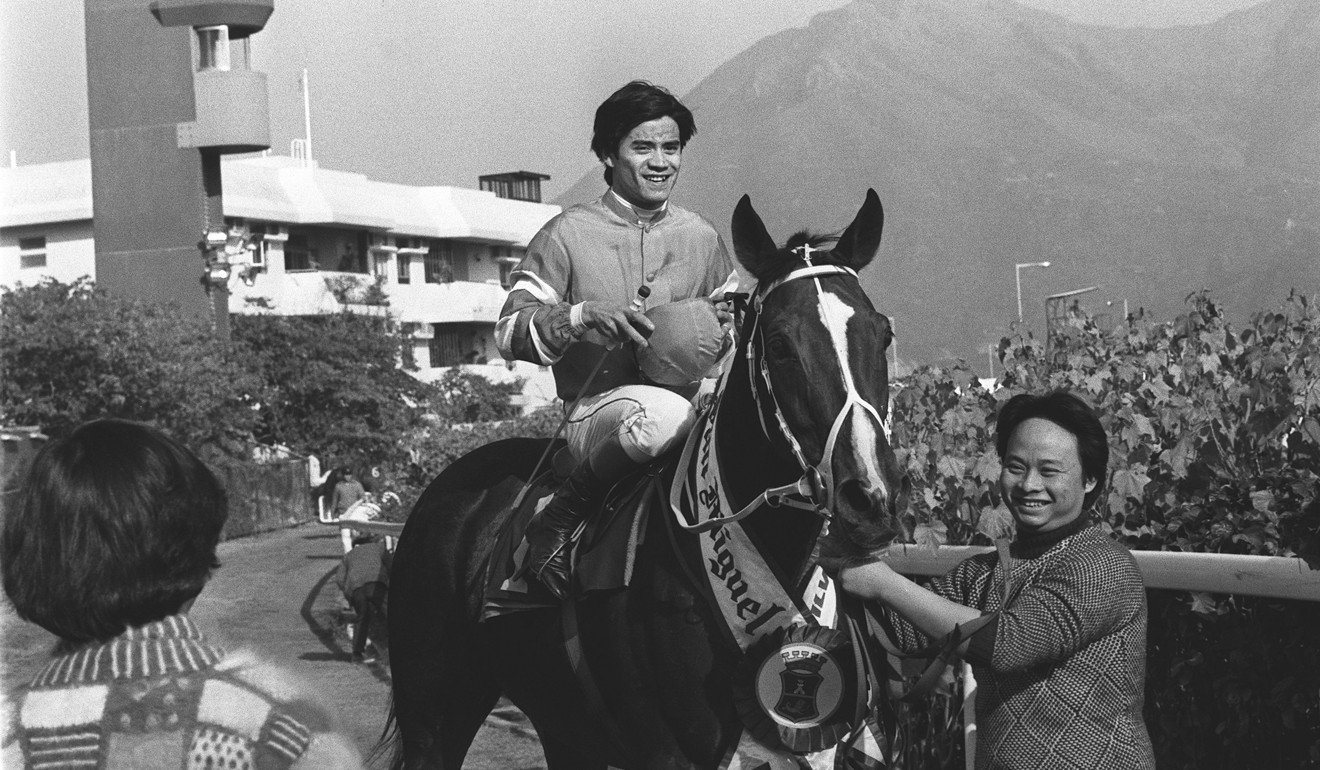 Asked for his Sha Tin highlights, Purton cites winning the Hong Kong Derby with Luger, in 2015, and the annual Longines Hong Kong International Races, on the second Sunday of each December, which feature four races and are open to Group One horses – the highest ranking – from Hong Kong and overseas.
"It's when the world focuses on us and it's a good time of year. Everybody is in a great mood," he says. "We have the Sprint [1,200 metres], the Mile [1,600 metres], the Cup [2,000 metres] and the Vase [2,400 metres]. Last year, l just needed the Cup to complete the four. I got it with Time Warp, the last piece of the puzzle. Only two jockeys before me have done that."
While compact Happy Valley Racecourse, with its short 1.09km track, had since 1846 provided the British colony with the electric thrill of horses charging by almost close enough to touch, it had reached capacity by the mid-1960s and there was the additional problem of serious traffic congestion in a built-up urban area on race days.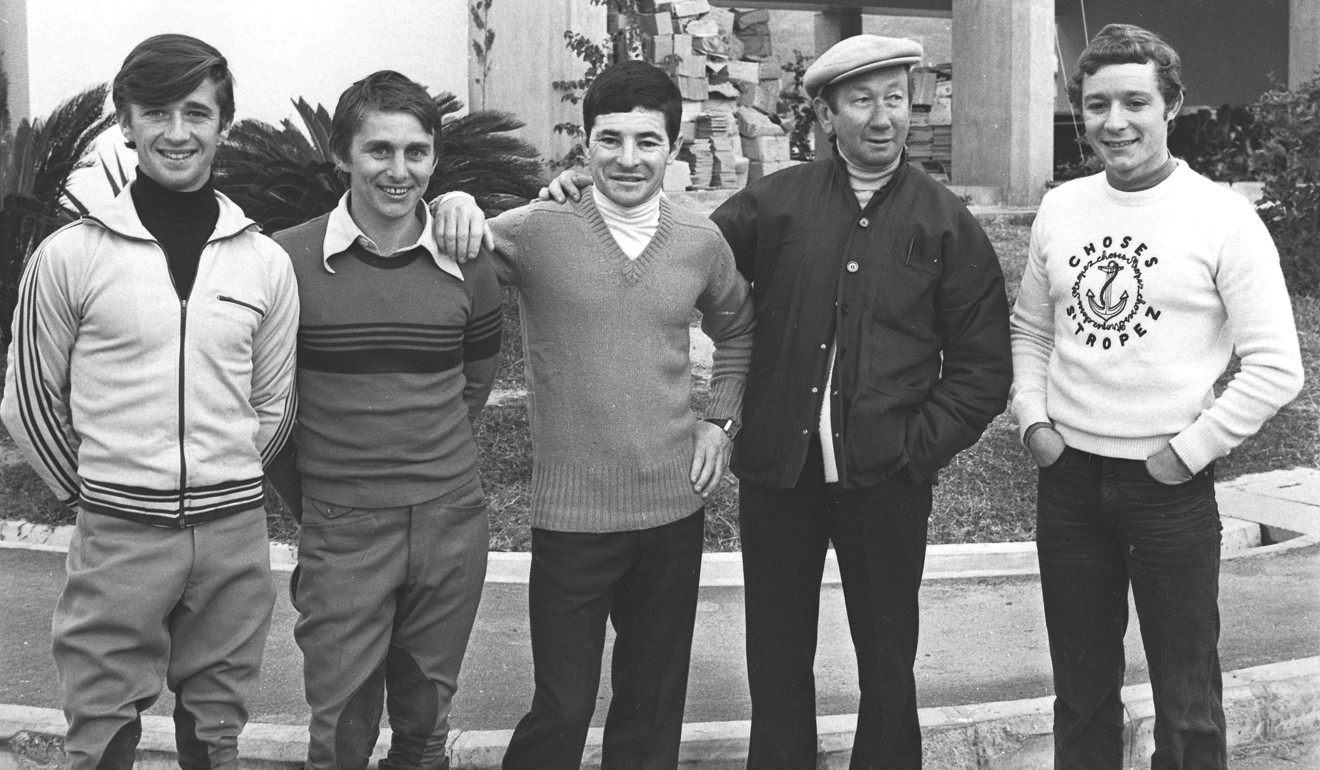 Sha Tin Racecourse was designed to take the sport in the colony to a new level, adding three tracks – a 1.9km turf track surround­ing an all-weather track and a sand training track – as well as a stabling complex to initially accom­mo­date 500 horses, staff quarters and parking facilities. Being able to ride at both Happy Valley and Sha Tin, Purton counts himself lucky to have enjoyed "the best of both worlds".
"I find Happy Valley a fun track to ride under lights. There's already a glow about it. It's exciting because it's so tight and tactical. Luck plays a big role there," says Purton, whereas at Sha Tin Racecourse, "with a longer straight and wide, sweep­ing turns, it takes a better quality animal to be able to win."
"What would racing be without Sha Tin?" reflects Hong Kong Jockey Club chief executive Winfried Engelbrecht-Bresges. Its full-size track, capable of hosting international races, has allowed Hong Kong to become a world-class centre for horse racing. Neatly appointed geographically between the traditional racing jurisdictions of Australia, Dubai, Japan and Europe, "we have the international connections to make this a racing hub," he says. "Without Sha Tin, this would not have been possible."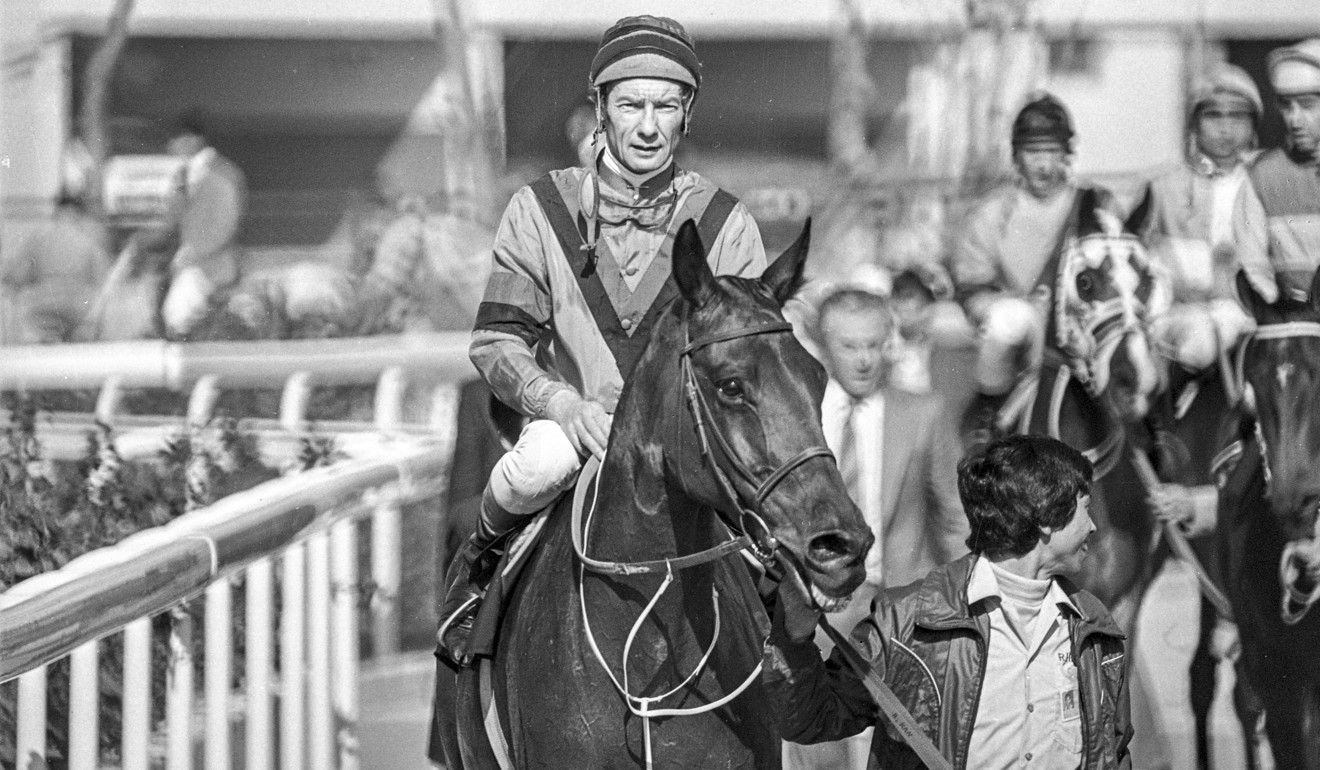 Indeed, over the past decade, Hong Kong has trained a higher proportion of Group One horses than anywhere else.
It is all a far cry from the 1960s, when race-fixing scan­dals prompted what was then the Royal Hong Kong Jockey Club to instigate a radical clean up. Its first major develop­ment came in 1971, when racing in the city, previ­ously an amateur affair, became professional, which meant thoroughly policed races and a revamped betting system. Only thoroughbreds could be raced, and only professional jockeys and trainers would be employed.
It was at this point – and with an eye on future revenue – that the government granted permission for Sha Tin Racecourse to be built. In March 1971, 930,000 square metres of Tide Cove, at the mouth of the Shing Mun River, was earmarked for recla­m­a­tion as part of plans for Sha Tin New Town. In October of that year, Sir David Trench, in his last act as governor, approved in principle the building of a racecourse there, initially intended to serve between 35,000 and 50,000 spectators.
"Sha Tin will ultimately bring the best open racing in the world," Jockey Club chairman John Saunders told the South China Morning Post in 1971. It was a bold claim given that professional racing was barely under way in the colony, and the course itself was yet to be conjured from the sea.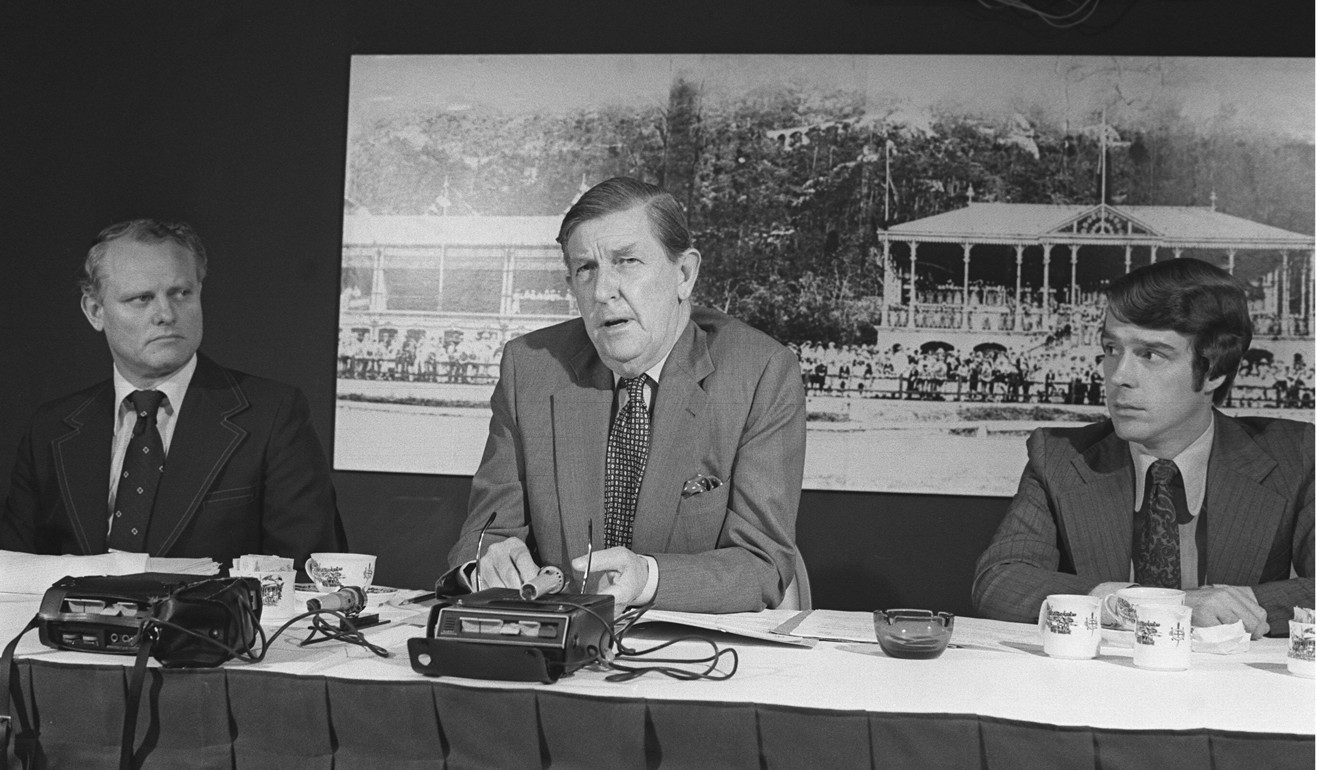 An official go-ahead for what would become a HK$700 million project followed in 1972 and, by December 1973, 70 million tonnes of gravel, soil and sand began making their way from hillsides across Tai Po Road to the 245 acres of seabed that were to be reclaimed. "Day after day, lorries rumbled endlessly to this land at the rate of one lorry every 13 seconds," the Post reported at the time, as the 140-foot-deep foundations were created.
The driving force behind the planning and construction of the racecourse – designed by Leigh & Orange, an archi­tectural firm founded in Hong Kong in 1874 – was Major-General Bernard Penfold, then general manager of the Jockey Club. Penfold, who had spent 36 years in the British Army, in India and Africa, chose a date in 1978 for its unveiling, to coincide with the opening of road and rail links, the Second Lion Rock Tunnel and the Racecourse MTR station.
On October 7, 1978, after governor Murray MacLehose cut the ribbon, Silver Lining, ridden by American jockey Bill Hartack, won the inaugural Sha Tin Trophy.
In the first two decades following Sha Tin's opening, Jockey Club policy was to buy durable male geldings that would fit into the levelling handicap system. It had been decided that bringing in better horses might up­set the competitive balance, although some genuine stars did emerge – such as the rather plain-looking Co-Tack, who reigned supreme in the 80s.
Nevertheless, the Jockey Club attracted the world's leading riders, including England's Lester Piggott, Willie Carson of Scotland, Frenchman Yves-Saint Martin and Gianfranco Dettori, father of Italian legend Frankie Dettori, who later also came to ride in Hong Kong. Some arrived on contracts, others took part in special races by invitation.
"Everything was fast and sharp [at Sha Tin]," recalls jockey Gérald Mossé, who came to Hong Kong from France in 1990 at the request of French-born trainer Patrick Biancone. "Hong Kong, it really improved the way I ride. It's a mix of American and European [riding styles]."
Mossé, now 51, won all of the city's major races, some several times, but in particular recalls his 2003 triumph at Sha Tin in the Hong Kong Derby, on Elegant Fashion, a rare filly among the geldings.
"This was one of the good ones," he says. "I would like to ride in Hong Kong again and even to train."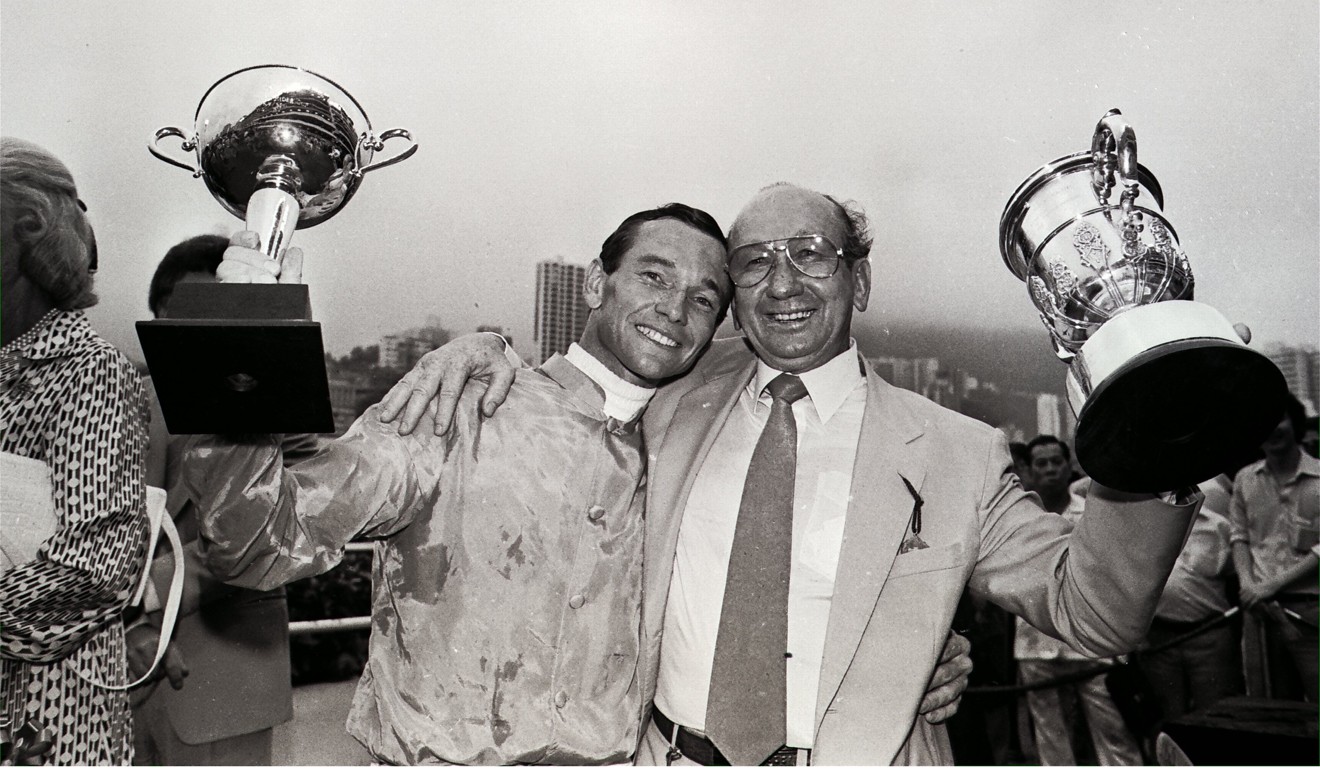 Sha Tin has had its fair share of race-fixing and doping scandals over the years. A trawl through newspapers reveals a number of dawn raids by police that led to the end of more than one racing career. One colourful episode was "shampoo-gate", in 2003, when trainer Ivan Allan was accused of using a banned drug on a racehorse due to run at Sha Tin. The Post reported that Cheers Hong Kong had tested positive for "osmotic diuretic Isosorbide before he was scratched from the Hong Kong Gold Cup on February 23".
Allan, who was cleared in court, criticised the Jockey Club's then chief vet, Keith Watkins, saying, "Sadly, he did not know that the diuretic was spelt S-H-A-M-P-O-O and freely administered by his department."
The status of races at Sha Tin was gradually upgraded between 1993 and 2000, from Group Three, the lowest ranking for approved races, to Group One, the highest level of competi­tion, working with global regulatory body the International Cataloguing Standards Committee, part of the Inter­national Federation of Horseracing Authorities (IFHA).
"The turning point, not only in betting turnover but in the quality of the sport, was between 1998 and 2000," says Engelbrecht-Bresges, who as vice-chairman of the IFHA and chairman of the Asian Racing Federation has been a central figure in raising the profile of Hong Kong racing. "We developed a vision that we wanted to become one of the leading racing authorities in the world."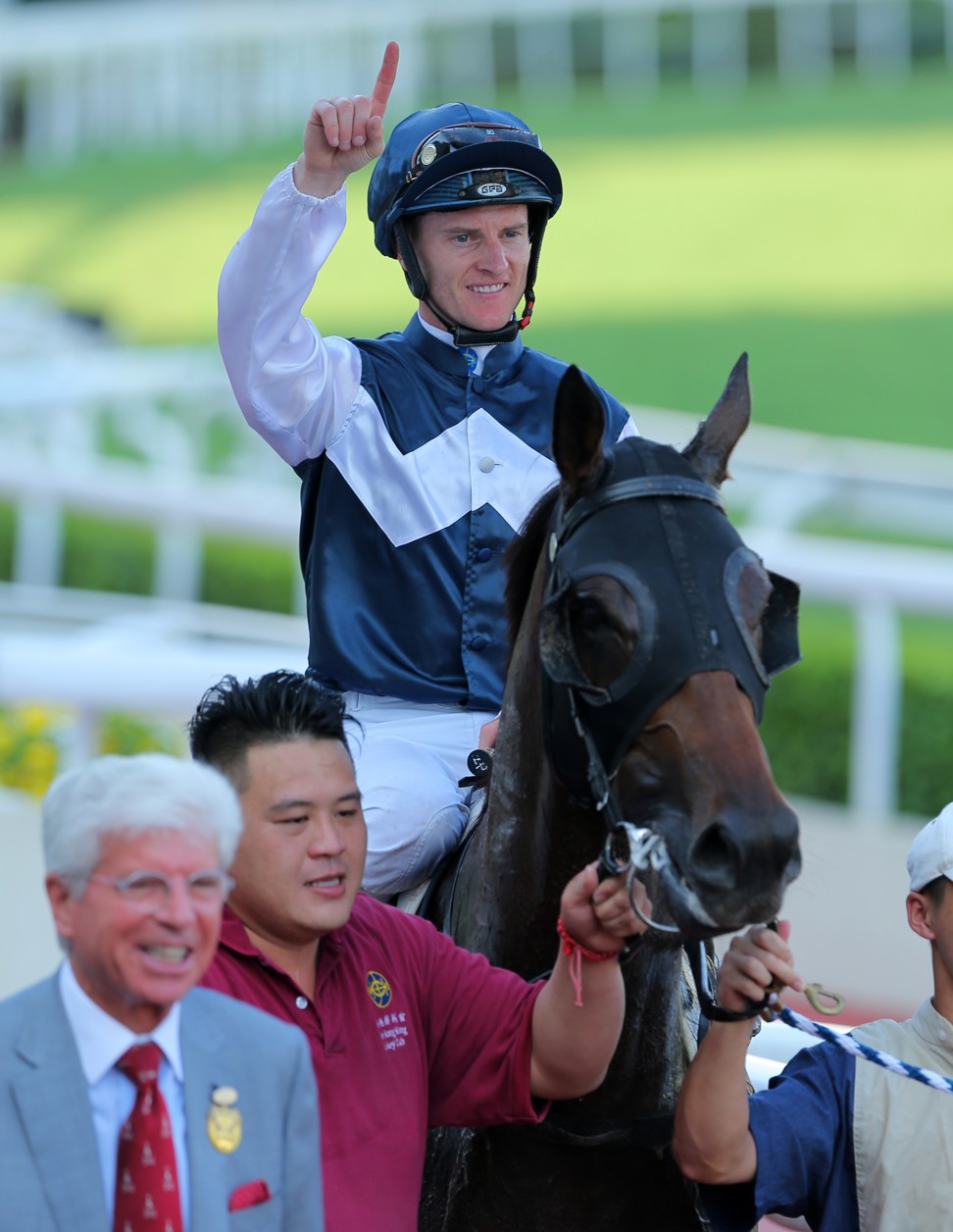 Earlier efforts by Alan Li Fook-sum as Jockey Club chair­man to upgrade the quality of the horses brought to Hong Kong, create a blueprint for international racing and foster connec­tions overseas – as well as trainer Allan's successful targeting of overseas races with top local horses such as Oriental Express and Indigenous in the early 90s – had already helped bring serious global attention to Hong Kong racing.
The first Hong Kong horse to make an international impact, though, was Triple Crown winner River Verdon, owned by former Jockey Club chairman Ronald Arculli, who grew up around Happy Valley, and the late barrister Sir Oswald Cheung. Having won the Hong Kong Derby and the Invitation Cup in 1991 – and just about every other domestic race many times – River Verdon blazed a trail that year, becoming the first local horse to race abroad. The following year he became the first Hong Kong horse to take part in a Group One race overseas, finishing in a creditable third place at the Arlington Million, in the US.
In 2000, another Allan champion, Fairy King Prawn, became the first Hong Kong winner of Japan's premier mile race, the Yasuda Kinen, with a late run.
But it was the arrival of Silent Witness from Australia, in 2002, that truly put Hong Kong racing on the world map. Silent Witness impressed with 17 straight wins at Sha Tin between 2003 and 2005 and was named the world's fastest sprinter. South African jockey Felix Coetzee, who rode the horse in those races – and who, as chief riding instructor for the Jockey Club's apprentice jockeys, is often based at Sha Tin – says that Silent Witness was special and knew it.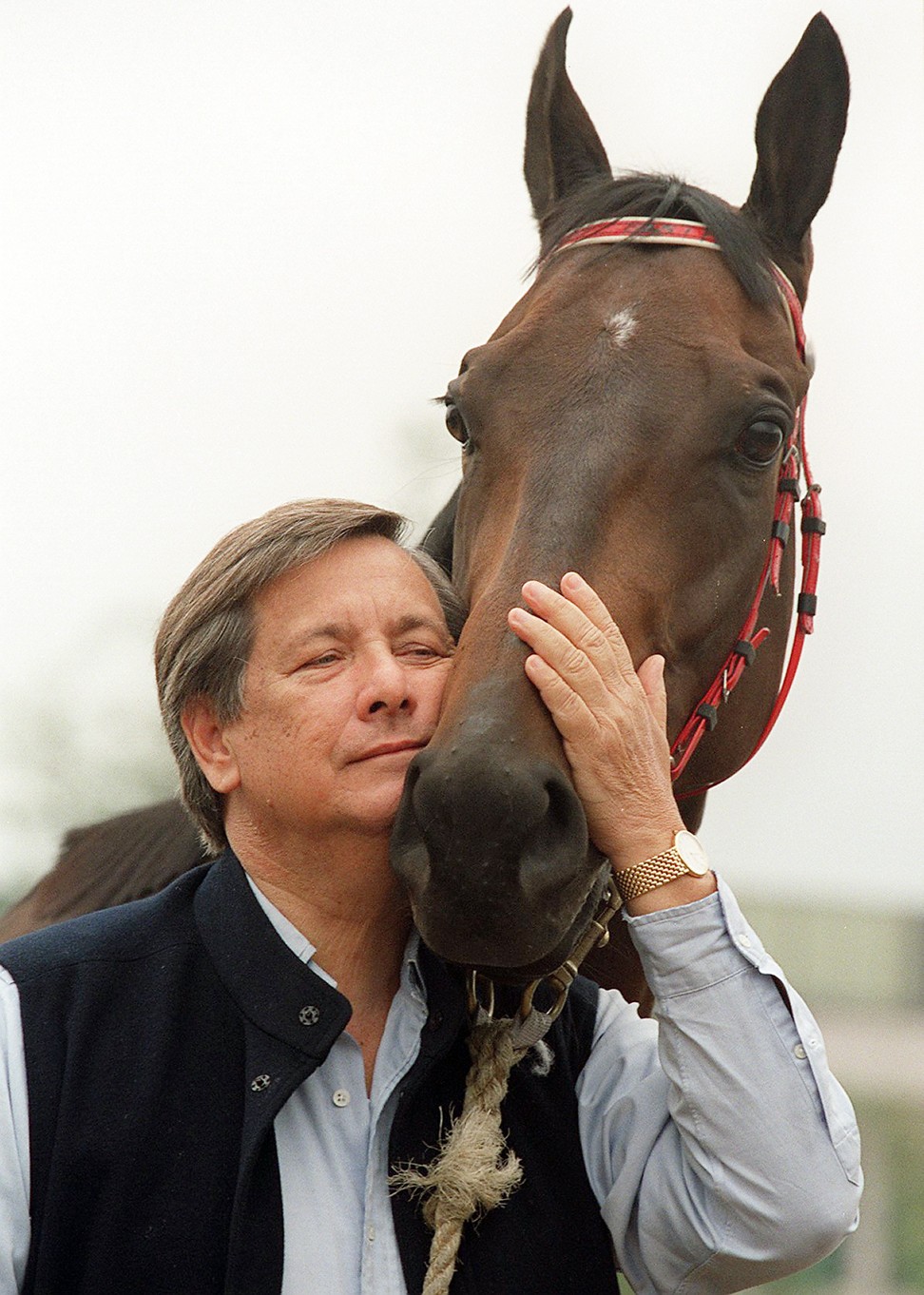 "He had an aura about him, and it was really a most special privilege," says Coetzee of riding the champion. "In the starting gates, he always had the same routine. Silent Witness would give a little signal [with his head] and I had to give him his head loosely." By easing up on the bridle, the horse could be first out of the gates.
Named by Time magazine as one of the "people" who mattered most globally in 2004, Silent Witness now lives in retirement in Australia, but a statue of the horse and Coetzee sits at the entrance to Sha Tin Racecourse.
Another South African to have left his stamp on Hong Kong racing is Douglas Whyte, having been champion jockey for 13 consecutive years from 2001, only to be beaten by Purton in the 2013-14 season.
As for local jockeys, Amy Chan Lim-chee, racing talent development manager and headmistress of the Apprentice Jockeys' School at Sha Tin Racecourse, says that the Hong Kong jockeys of today receive a significantly better educa­tion than their predecessors did.
"We have classes in sports science, biomechanics, sports psychology and nutrition," Chan says. "The jockeys who have already passed through our scheme have done well. Derek Leung [Ka-chun] and Matthew Chadwick … More recently, Matthew Poon [Ming-fai] has 61 wins. People always prefer expat jockeys – they used to say that local jockeys were mediocre – but I think there is a levelling out."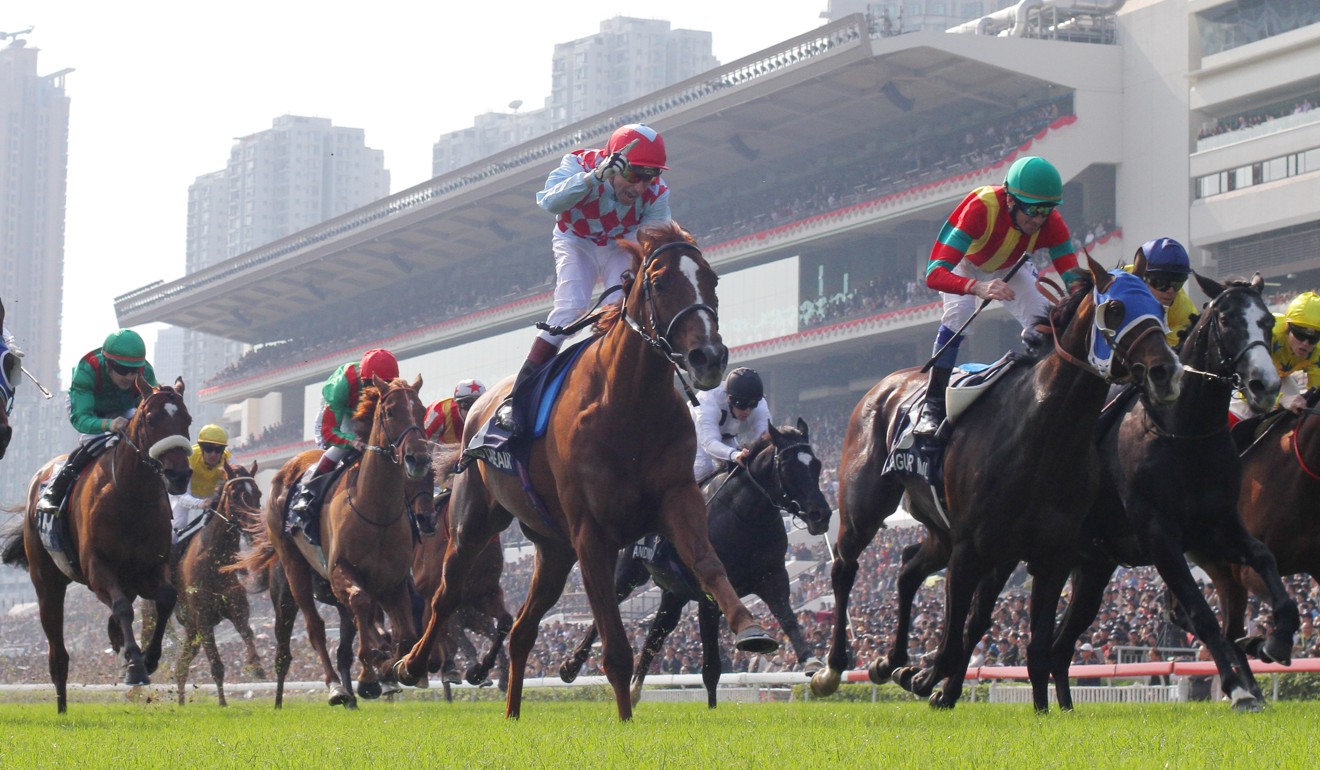 Just as Happy Valley did in the 60s, Sha Tin Race­course reached the limits of its development some years ago. Its stable buildings are in need of repair, training facilities are stretched and its horse population has been permanently capped at about 1,200. While members of the Hong Kong Jockey Club can apply for horse owner­ship permits via an annual ballot system, with only about 350 licensed racehorse owners in Hong Kong the waiting list has been long.
These are among the issues being addressed by the Jockey Club's Conghua Training Centre, near Guangzhou, which officially opened in August after seven years of planning and construction. Designed to supplement the facilities at Sha Tin, the 150-hectare site will provide stabling for up to 1,500 horses and a racetrack at its centre. Built to help sustain Hong Kong's 88 race days with more horses and cutting-edge training, rest and rehabilitation facilities, the centre is expected to usher in a new era in Hong Kong racing and about 120 additional owners permits have already been issued.
Meanwhile, with Pakistan Star having won the Audemars Piguet Queen Elizabeth II Cup at Sha Tin in April, and then having backed up the feat with a stellar performance at the venue's end-of-season Champions & Chater Cup, the Hong Kong public have found a new equine hero to worship.
As Purton looks out over the racecourse from his home in Sha Tin, this year's Hong Kong champion jockey reflects on why horse racing has brought so much pleasure to the city. "However much you think you know racing," he says, "when the gates go back, anything can happen."
Heather Adams is the author of An A-Z of Hong Kong Horse Racing (2011)