Geoff Dyer's appearance at the Hong Kong International Literary Festival next week will not be his first book event in China. The British writer has visited mainland China for readings and signings, including Beijing and Shanghai this year. Dyer describes his China experience with a bittersweet sense of comedy that fans will recognise instantly.
"I had loads of people wanting their books signed," he says. "I was getting that nice feeling, which I really enjoy, of thinking, 'I am big in China.' I am strutting around, Billy Big Bollocks, thinking, 'I put this sorry-a** country on the map.'
"Then I see a Chinese writer. She hasn't got 200 people waiting to get their books signed. She's got 2,000. I realise, I have a lot of readers in China because there's an awful lot of people."
The anecdote is classic Dyer, whom The Observer news­paper has called "the finest comic writer England has produced since Martin Amis in his pomp". Place is vividly rendered, often through its relationship with art, and in the middle is Dyer himself, often cast as disgruntled punchline to his own joke. It is as if John Berger's Ways of Seeing (1972) had been reimagined by a jester.
Little wonder, then, that during an entertaining ramble of a conversation at Dyer's home in west London, he uses travel to describe his writing. "As soon as you have a journey, you have automatic narrative interest," he says. "I like that idea of the essay as an epistemological journey. You start with some sort of uncertainty or curiosity. At the end, you come to a destination or conclusion or under­standing that you didn't have at the outset."
At this moment, Dyer blinks as if he has emerged into blinding light. "What was the question? I can't remember, but at one stage I thought that was an appropriate answer to it."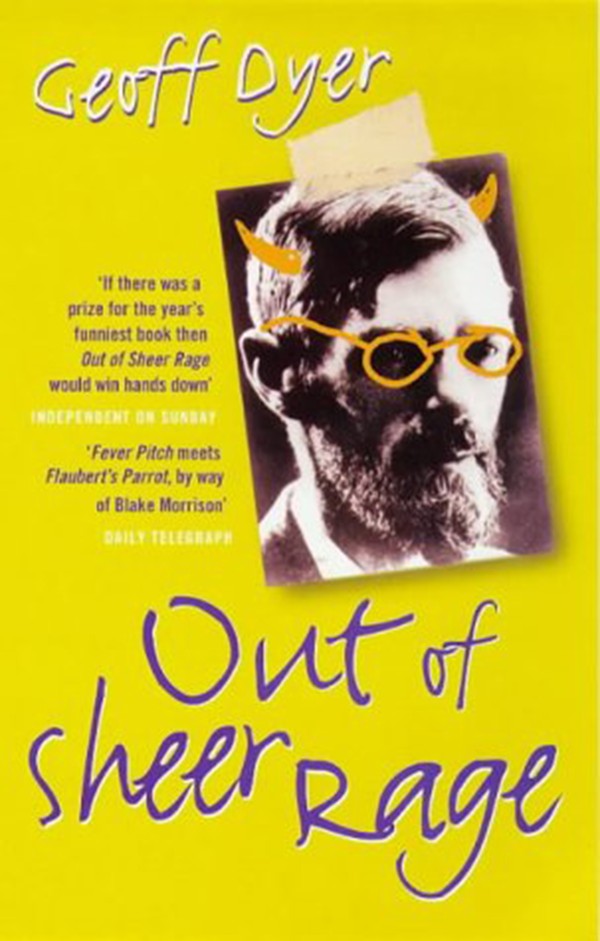 This, too, is classic Dyer. His speech, an unpolished imitation of his obsessive and funny prose, revels in digression, with one idea sparking another and another and another. A Dyer answer may set out somewhere near the question, but often ends in a galaxy far, far away. It is not hard to imagine him talking for weeks without approaching a full stop.
Dyer has turned this capacity for distraction into an idiosyncratically pleasurable art form. His masterpiece, Out of Sheer Rage (1997), hilariously narrates his inability to write a book about D.H. Lawrence; Zona (2012), his wittily learned study of Russian filmmaker Andrei Tarkovsky's bewitching, impenetrable feature Stalker (1979), began life somewhere completely different.
"I was commissioned to write a book about tennis," Dyer says, "so [Zona] was a way of bunking off from a book which I found I had no desire to write." What was the problem? (After all, Dyer is a tennis aficionado.) "With every book, I have found a form uniquely appropriate to the subject," he explains. "I just couldn't find a tennis-like form. There was nothing to stop it being me blah-ing on. People may say that about a lot of my books."
With Geoff Dyer, you inevitably face the problem of how to describe his literary acrobatics in all their sunny impertinence
Trying to define this quality of "blah-ing on" has become a preoccupation for Dyer's readers and reviewers, as they attempt to pin down his fluid cocktail of fiction, criticism, essay, humour, travelogue and autobiography. "With Geoff Dyer, you inevitably face the problem of how to describe his literary acrobatics in all their sunny impertinence," noted The New York Times, before suggesting he "insouciantly mixes fiction and nonfiction".
The Paris Review plumped for "genre demolition". The Guardian praised Dyer's "jazzy brain, expert at improvi­sation", with "its frisky leaps and its occasionally scatty digressions".
When critics are not struggling to think who else writes like Dyer (Amis, Berger and Thomas Bernhard are the most frequent parallels), they are struggling to think who else tackles so many subjects. In addition to Lawrence and Tarkovsky, Dyer has written books about visiting first world war memorials, photography, painting, jazz and life on an American aircraft carrier. His latest is this year's Broadsword Calling Danny Boy, about his 50-year relationship with the 1968 second world war blockbuster movie Where Eagles Dare. And this does not touch his acres of journalism about airports, tennis grand slams or suffering a stroke at his sometime home in Los Angeles.
There is, to summarise, only one Geoff Dyer, "perhaps the most brilliantly original practitioner of his generation", as fellow writer Jan Morris gushed in The Spectator maga­zine, in 2016. But even this conclusion has its ironies – not the least of which is the existence of a second Geoff Dyer (and not in the metaphysical sense).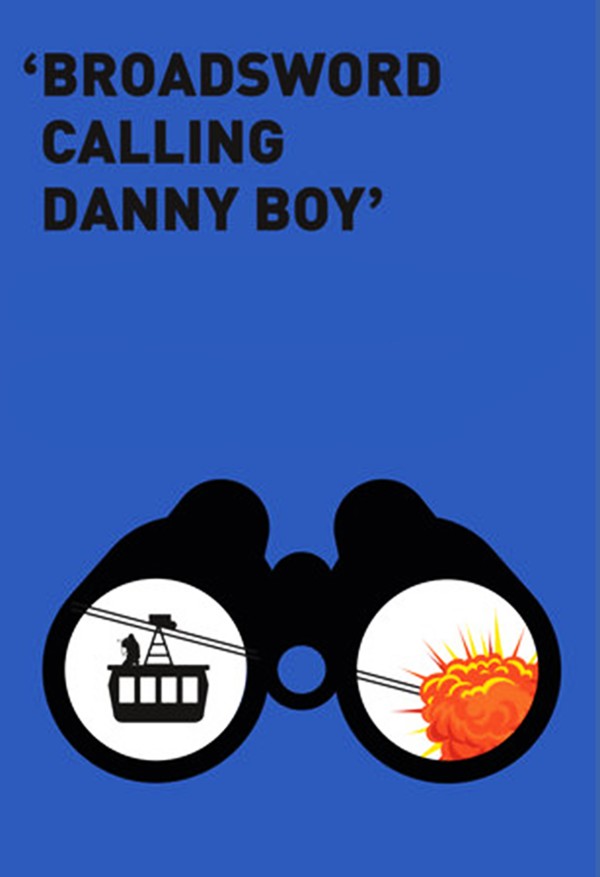 Having finished Broadsword Calling Danny Boy, I turned to Dyer's extensive back catalogue, where I found, to my surprise, a full-length study of contemporary Chinese-American relations titled The Contest of the Century (2014).
Given his imminent trip to Hong Kong for the literary festival, I mentioned The Contest of the Century with enthu­siasm in an email exchange. It was only later, about 10 seconds after opening the book, that I realised the Geoff Dyer who wrote this account is not the Geoff Dyer I am meeting in London. (In my defence, both writers are published by Penguin, are – according to blurbs – "award-winning journalists", and write well-reviewed books.)
The Geoff Dyer of The Contest of the Century was not born in Cheltenham, in England, has not just turned 60 and is not speaking in Hong Kong. That Geoff Dyer was formerly Beijing bureau chief for The Financial Times.
Luckily, the writer I meet a few days later in London's shabby-posh Ladbroke Grove greets the mistake with good humour. I am not the first to confuse the pair. He was once asked to sign copies of The Contest of the Century at a book event. How did that feel? "Irritating, in a word. I wish he had a different name or a middle initial. He's diluting an already watery brand."
Using the internet is enough of a distraction. All those other things – Instagramming – that would finish me off
Tall, genial and chatty, Dyer proves a good host, making coffee and meticulous inquiries about my morning's trip to London. We talk in his office, its walls lined floor to ceiling with books. To my right are shelves dedicated to his hero, Berger, and also to Samuel Beckett, another source, perhaps, for Dyer's self-conscious, maudlin wit.
I sit at his desk, notepad in hand, while he reclines in an easy chair and puts his feet up, which gives our conver­sa­tion the look of a therapy session. Dyer seems less in need of psychoanalysis than an accountant, however – he is dithering over filling in his tax return. "This is the year I kill myself rather than do it," he says. For the past three years, Dyer has lived in Los Angeles, where he teaches creative writing at the University of Southern California.
We chat about his relationship with the internet, and I mention an essay by Will Self, Dyer's near contemporary (and perhaps equivalent in idiosyncrasy), which proposes that networked computers have killed literary fiction. Dyer seems wearily amused: "He is always complaining that something is killing the novel. It's never some personal failing on his part."
Dyer himself avoids social media. "Using the internet is enough of a distraction," he says. "All those other things – Instagramming – that would finish me off." He halts. "How clever you are, James, that we have segued so smoothly into interview mode from just chit-chat."
It seems fitting to start the interview proper with the new book, Broadsword Calling Danny Boy. Like Zona, it is a commentary on the pleasure of watching a film. "It's narrating what happened during those two and a bit hours when I first saw Where Eagles Dare," Dyer says. "But it's also my subsequent thoughts on it. So it's in real time and it's reflective. I like the absurdity that I have written a book about the Everest of high-art cinema and [another about] this fantastically successful commercial film."
Zona was pretty funny, despite Stalker's forbidding reputation. Where Eagles Dare, though, really allows Dyer to let his comedic hair down. An extended riff on Clint Eastwood's acting style, which Dyer boils down to squinting, finds its punchline pages later, when he describes Eastwood's attempt to go undercover in a Nazi bierkeller: "[Richard] Burton slips off to the woodshed, leaving Eastwood to keep an eye on things, i.e. to squint. But he's not just squinting, he's squinting in German."
"In some ways, it's a bit of a daft film," Dyer says of Where Eagles Dare. "You can't be too solemn about it. It's got to be jokey. At the same time, and this is what's so interesting about it, so many people think it's wonderful."
The film's highbrow fans, in fact, include Man Booker-winner Michael Ondaatje, writer Clive James and New Yorker film critic Anthony Lane. Can Dyer tell us why such a "daft film" has earned so much praise? "I think I can," he says. "Lots of people have said action cinema is pure cinema. Of course, we would disagree with that now: one of the things that makes current film so unwatchable is it's nothing but action. But right from the opening credits, there's never a moment when you can say, 'I have had enough.' There is a lot of suspense because of the crazy plot.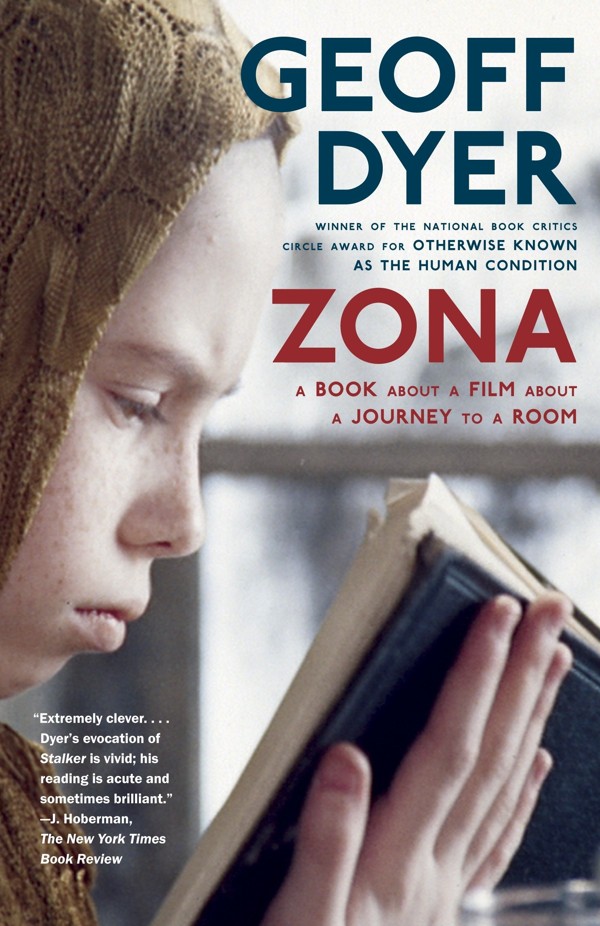 "Then there is that amazing combination of Richard Burton, with that wonderful voice, and Clint Eastwood, with his beautiful way of moving. It's so striking that one can keep watching Where Eagles Dare even though you know what's going to happen. It seems to contain some sort of essence of cinema in the way that the Tarkovsky film does."
What makes Broadsword Calling Danny Boy more than just an erudite slice of film criticism is Dyer's personal investment in the movie. "It's like a chapter from an auto­biography, but one so detailed that it would take a thousand years to write," he says, adding that he finds it hard to access the excitement he felt as an 11-year-old, high on Action Man, Airfix models of fighter jets and plastic toy Lugers, when he first saw Where Eagles Dare, in 1969. "It's been overlain by all the subsequent viewings. What I can access very directly is that world I was in during the 1960s. It stuns me looking back how completely the second world war dominated every aspect of my childhood."
For Dyer's generation, this cultural inheritance became more implausible as the 60s progressed, with Hollywood, comic books and toy manufacturers focusing more on excitement than veracity. "For us as kids, it had nothing to do with the Holocaust or Stalingrad. It was just the British and Americans versus the Germans," he says. "It was a load of fun. The ultimate fun thing was Where Eagles Dare, which was all just great."
It was not until the 70s, and the arrival of works such as epic documentary series The World at War (1973-74), that Dyer began to challenge Western showbiz's narrow perception of a global conflict. "Then you got the sense that Britain's role in all this wasn't as all-consuming as we thought," he says. "Stalingrad? I don't know if we had even heard of it before then."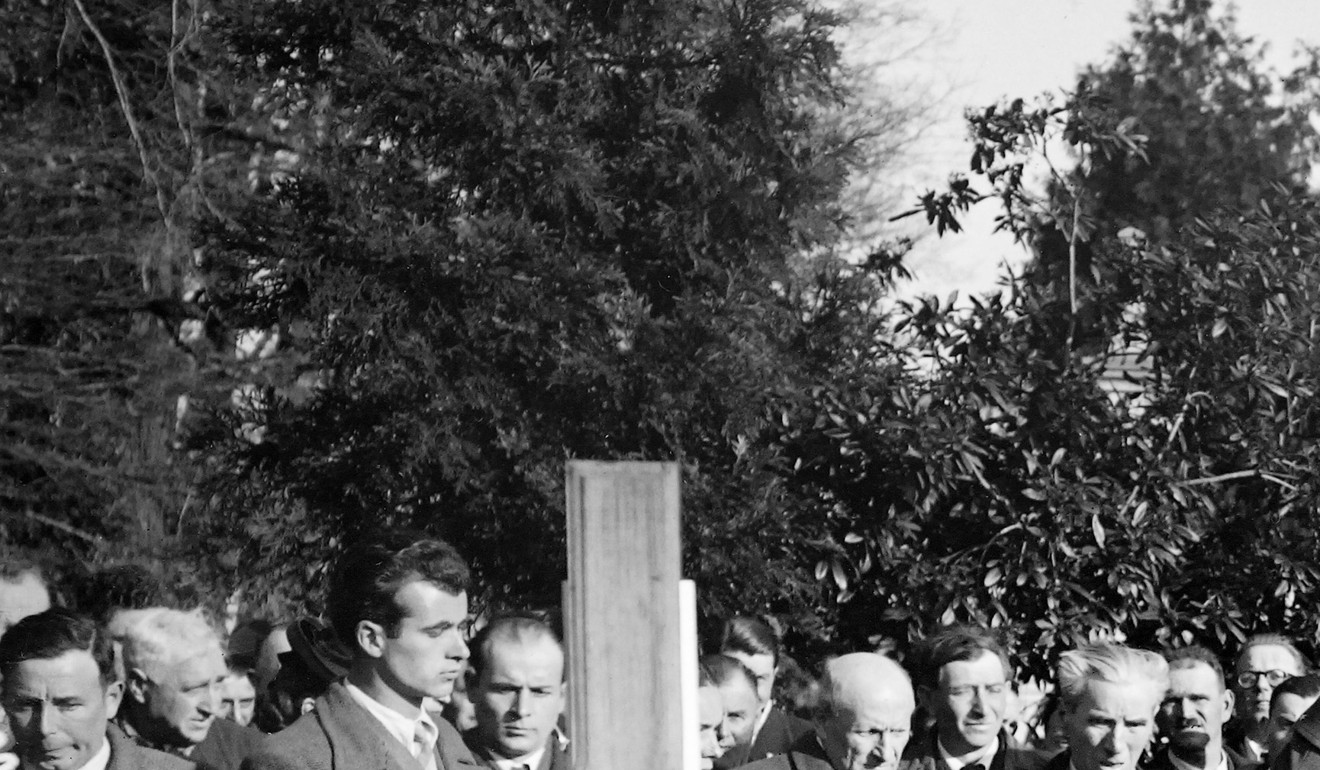 This talk of war leads to talk of place, and Dyer's pilgri­mages to Oradour-sur-Glane (whose massacre opens The World at War) and memorials to the Somme, Ypres and other battles of the first world war that he recounts in his book The Missing of the Somme (1994). For Dyer, the strange magic of place is inextricably linked to his own character, mood and what he ate for breakfast that day.
"When I get to a place and feel something is converging here, and emanating from it, then I am very interested, and very interested in trying to articulate why this place has power," the writer says. "Then I realise it's not just what drew me to the place, it's what I brought with me."
A similar fascination pervades Dyer's "Forbidden City", a hazy, hallucinatory narrative that begins with a visit to Beijing's imperial palace. The piece (for want of a vaguer word) was first published as a story in Harper's Magazine, in December 2014. A character called James wakes exhausted from a night's semi-sleep to tour the Forbidden City with Min, who works for his Chinese publisher. James' torpor crests when Min threatens him with a guided tour, only to dissipate instantly when he meets the tour guide, Min's friend Li. Instant attraction combined with limited time leads to near infatuation, and James spends his final night in China evading various obstacles in his attempts to seduce Li.
When "Forbidden City" was republished in White Sands (2016), Dyer's excellent collection of travel pieces, it was subtly changed. James was gone, to be replaced by "I". But who is this "I"? Geoff Dyer? James? Neither? Both? For all its playfulness, "Forbidden City" fits neatly into Dyer's earlier description of writing about place. The imperial palace is filtered through the narrator's feelings and impressions, which are affected by exhaustion, jet lag, self-consciousness about wearing shorts and romance.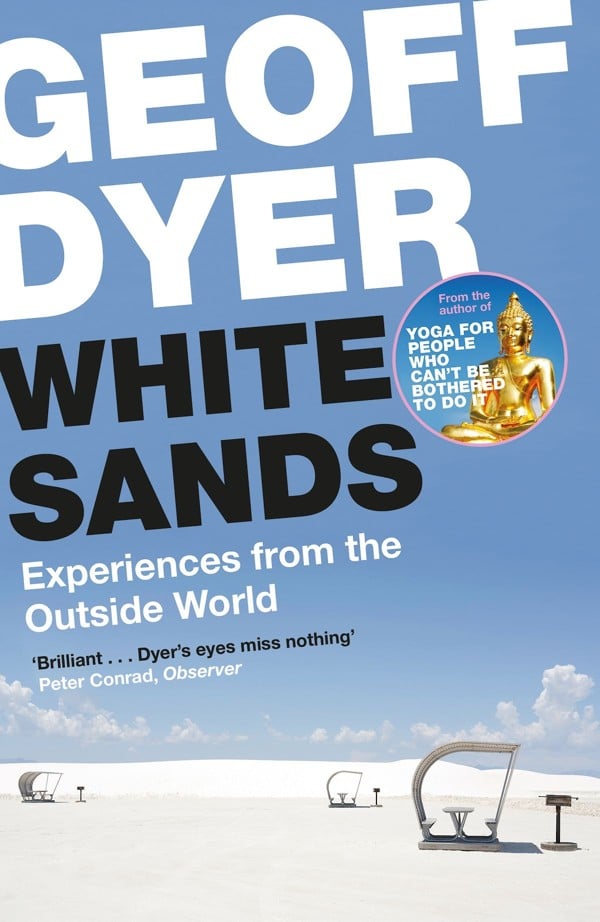 "It's an incredible place," Dyer says today. "Wonderful and fascinating in its own right. But I am interested in the Forbidden City not as a backdrop, but as a crucible that generates activity. It's a way that the drama, the fleeting romantic interaction maybe, brings out something of the Forbidden City."
The narrative journey moves from disillusion towards rapture, although the actual conclusion is deliberately and teasingly uncertain. This general move­ment at least is corroborated by Dyer's own experience of visiting the country. "I'd never had any interest in China," he says. "I only went because they were reissuing my books. But I will go any­where to see what's it's like."
His anxieties about the trip correspond exactly to those on the page. "Smoking, pollution, the food. But that was all great," he says. "Then I had the clichéd reaction: 'Oh my God, it's so exciting, it's the future, it's amazing.' I loved the vibrancy, the pace of change. You wake up in the morning and, 'S**t, that skyscraper wasn't there yesterday.' There I was in this world of all these Chinese intellectuals. Now I would use any excuse to go back."
Did anything in particular catch Dyer's attention? "I particularly like the custom you get in Shanghai and Hong Kong, which doesn't happen in the West, of lighting up the skyscrapers. When I returned this year to Shanghai and Beijing, that aspect seemed to have gone through the roof. On the Bund area, just across the river, it looked like Burning Man at night. Just architecturally, I love all of that stuff."
Even though I am not the other Geoff Dyer, I am aware that [China] is some sort of police state. But the main sense I got in my very limited experience was of this wonderful energy
I ask about politics, and what Dyer learned about the country. "I like any country where women walk alone at night, drunk, without fear of getting assaulted. That's great anywhere. You could say that's the sign of progress in a country," he says. "On the other hand, it's a sign you are in a police state. It didn't have any of the grimness we associate with old Soviet-style stuff. But I am not a complete idiot.
"Even though I am not the other Geoff Dyer, I am aware that it is some sort of police state. But the main sense I got in my very limited experience was of this wonderful energy."
Dyer compares his love of China's energy with that for America, where he now lives for much of the year. "I see this affinity," he says. "That incredible can-do spirit, which is why people like me like living in America. 'The answer's yes; now, what's the question?' This is so different to England: 'No! I don't care what the question is.' China had that same can-do spirit of making things happen."
Such enthusiasm, for those who know Dyer only through his rather misconstrued reputation as a malcon­tent, might come as a shock. Today, there are complaints: about the shoulder injury that has hampered his tennis serve, although this did not prevent him winning 5-2 against a rival journalist the previous day. "I saw an orthopaedic surgeon who said, 'The truth is, you have the shoulder of a 60-year-old.' I said, 'Well that's not true, because I am only 59.' Now that I am 60, I am asking what do I want my left arm for? I want it to play tennis."
Dyer laughs, but it seems that the arrival of his 60th birthday this summer engendered deeper angst than his topspin second serve. "Rebecca [Wilson; Dyer's wife] and I stayed in," he says. "We were watching TV, and something triggered this panic attack. We had to stop the TV. I sort of said, 'It just sounds so old.'"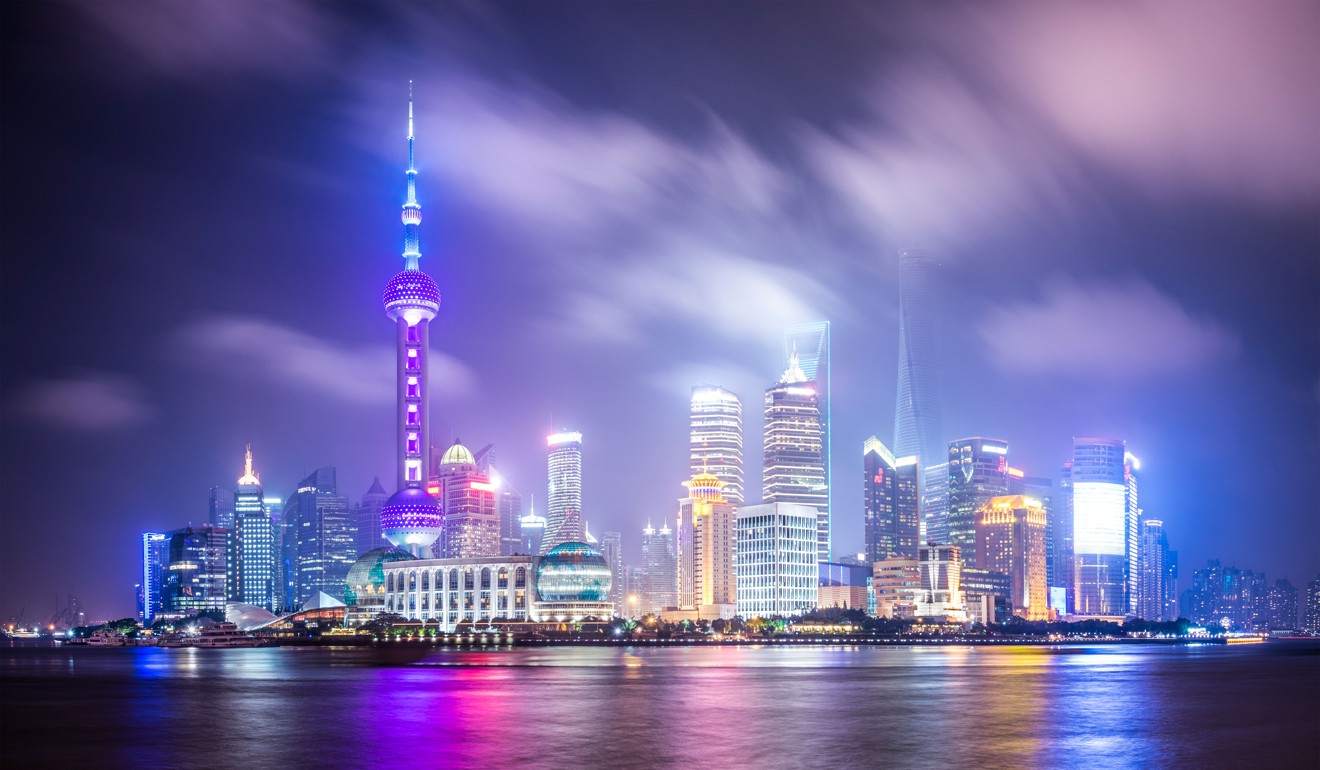 Death certainly plays on Dyer's mind – whether it is by noting the regular car crashes on LA's freeways, or his fresh awareness of mortality following his parents' passing. "One thinks one is so interesting," he says. "And all one is doing is riding this actuarial wave." Nevertheless, finding humour, if not joy, in life's bleaker moments is the moral of White Sands' final chapter, which describes the ischemic stroke Dyer suffered soon after moving to Los Angeles, in 2014. His full recovery, which he confirms today, left him with a fresh sense of exultation, even if this was only in "my sense of the unavoidable tedium of life".
The truth is that the maudlin wit of Dyer's prose has always been punctuated by moments of transcendent emotion – whether it be in describing his love of experi­mental Australian jazz trio The Necks, Paul Gauguin's paintings from Tahiti or a river in India. Towards the end of our meeting, he raises a different example, one Dyer savours even from his chair in London: tennis by the ocean in California.
"When I am playing tennis, I am in a state of bliss," he says. "I am so happy to still be able to play. Every time I do so with my friend, we say, 'Can you believe how beautiful this is?' The courts are right by the ocean, they are free, they are protected from the wind. It is so idyllic."
Geoff Dyer will appear at the Hong Kong International Literary Festival on November 2, 3 and 4.