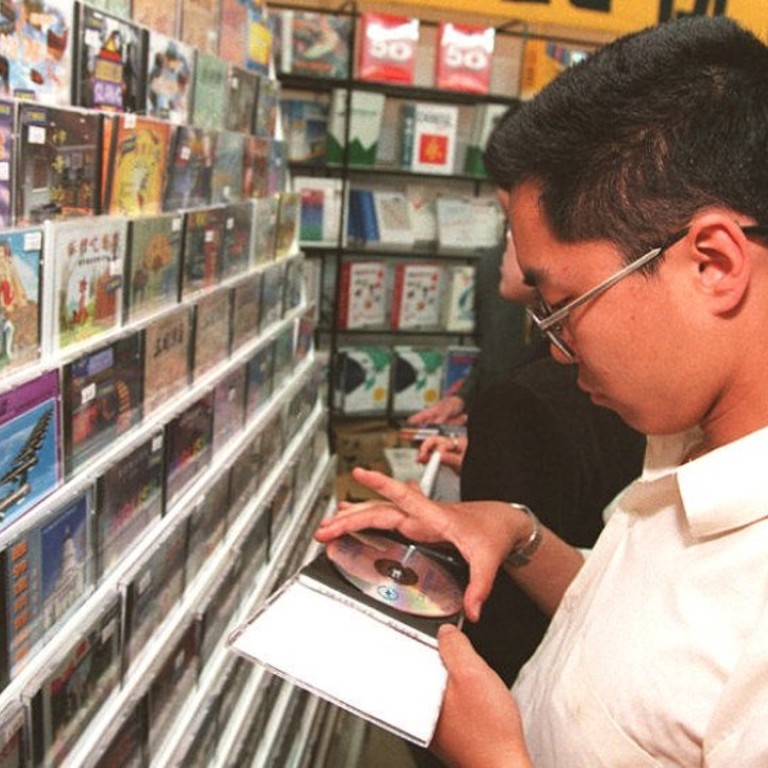 How China's rampant intellectual property theft, long overlooked by US, sparked trade war
The first article in a two-part series exploring the trade war between the world's two superpowers argues we should have seen it coming: Trump made getting tough on China central to his election campaign, but media looked the other way
Imbi Plaza, a 1970s-era shopping mall on the fringe of the Bukit Bintang area of Kuala Lumpur, is a good place in which to start understanding how the United States and China came to be in a trade war in 2018. In its heyday, in the 1990s and early 2000s, Imbi was the Malaysian capital's thriving bazaar of high-technology – a collection of shops selling computer hardware and accessories, and the software needed to run them.
The hardware was mostly real, though rumours hovered in the complex's dank air of proprietors switching original personal computer (PC) components for cheaper ones, to make a little extra on the side.
Nobody worried about that with the software, though. It was all fake, and everybody knew it. If you wanted to drop US$200 on real software, go buy it somewhere else, sucker. Stores with rack after rack of poorly printed package covers on display offered pirated copies of virtually every program available. Need the latest Windows operating system? "Ten ringgit." MS Office? "Ten ringgit." Adobe Acrobat? "Why not get the multi-program Adobe suite?"
"Really? How much?"
"Ten ringgit. All three for twenty five."
Every big city in Asia seemed to have an Imbi Plaza or two. And nobody did much about them.
I asked a lawyer friend, who worked for a large US soft­ware company in the region back then, why these places were not shut down. They were a nuisance, came the answer, and they were raided occasionally. But the indus­try's real problem were the factories in China, where the production took place. The Chinese were not just making the pirated stuff sold at the Imbi Plazas of the region; they were knocking off discs, manuals and packaging, right down to the security holograms, pallets at a time, and selling this original looking software to government and corporate customers as the real thing. Suckers.
The same problem existed with music CDs and Holly­wood videos. To Americans who had paid three times for the same Beatles albums over 20 years – vinyl, cassette and CD – and hundreds of dollars for a single PC application, the thought that others were stealing these was galling.
In the mid-90s, US president Bill Clinton's administra­tion made a lot of noise about stamping out Chinese piracy. A 1992 agreement between the US and China, negotiated by the previous administration, of George H.W. Bush, had been hailed as a major step forward, with Beijing agree­ing to put new intellectual property (IP) protection laws on the books.
Testifying in March 1992 before the US Senate, the head of the Business Software Alliance (BSA), an industry group that includes most of the major software companies, said, "The commit­ments that China made [to IP protection] greatly exceeded any assurances that had been offered in our prior bilateral negotiations." He estimated that US$225 million in software sales had been lost the previous year in China through piracy. Music and videos totalled hundreds of millions more.
But the pirates were just warming up. The next year, estimated software piracy jumped by about US$100 mil­lion; the BSA estimated that 94 per cent of all the packaged software in use in China was pirated. In 1994, the Office of the United States Trade Representative identified 29 factories, most in southern China, that were producing pirated software, music and video CDs. They helpfully gave their Chinese counterparts the addresses.
The following year, the number of factories had grown to 34.
Missing from the 1992 agreement had been mechanisms to ensure China's new laws were enforced. After long nego­ti­ations, these were added to a new and improved bilateral agreement in 1995. When it was signed, Clinton's lead negotiator, Charlene Barshefsky, said, "This is the single most comprehensive and detailed [IP rights] enforce­ment agreement the US has ever concluded. The US is very pleased […] and our industries are very pleased."
But still nothing happened on the ground. Over the next year, US negotiators made nine trips to China and held 40 meetings with their Chinese counterparts. And, to show that this time they really meant business, Clinton threatened to impose 100 per cent tariffs on US$2 billion of imports from China if Beijing didn't enforce its new laws.
Like US President Donald Trump's today, Clinton's tariff threat displeased many. Beijing expressed outrage, of course, but also unhappy were the US security community, who didn't want sanctions to keep Beijing from cooperating on security matters; human rights groups, who didn't want to give Beijing another reason not to free their dissident of the day; and environ­mental groups, who sought Beijing's cooperation with their own issues.
The most vociferous opponents, however, were the same as they are now: Wall Street, big-business executives and other members of the US "elite", who made good money trading with China. Trade friction would rock that boat.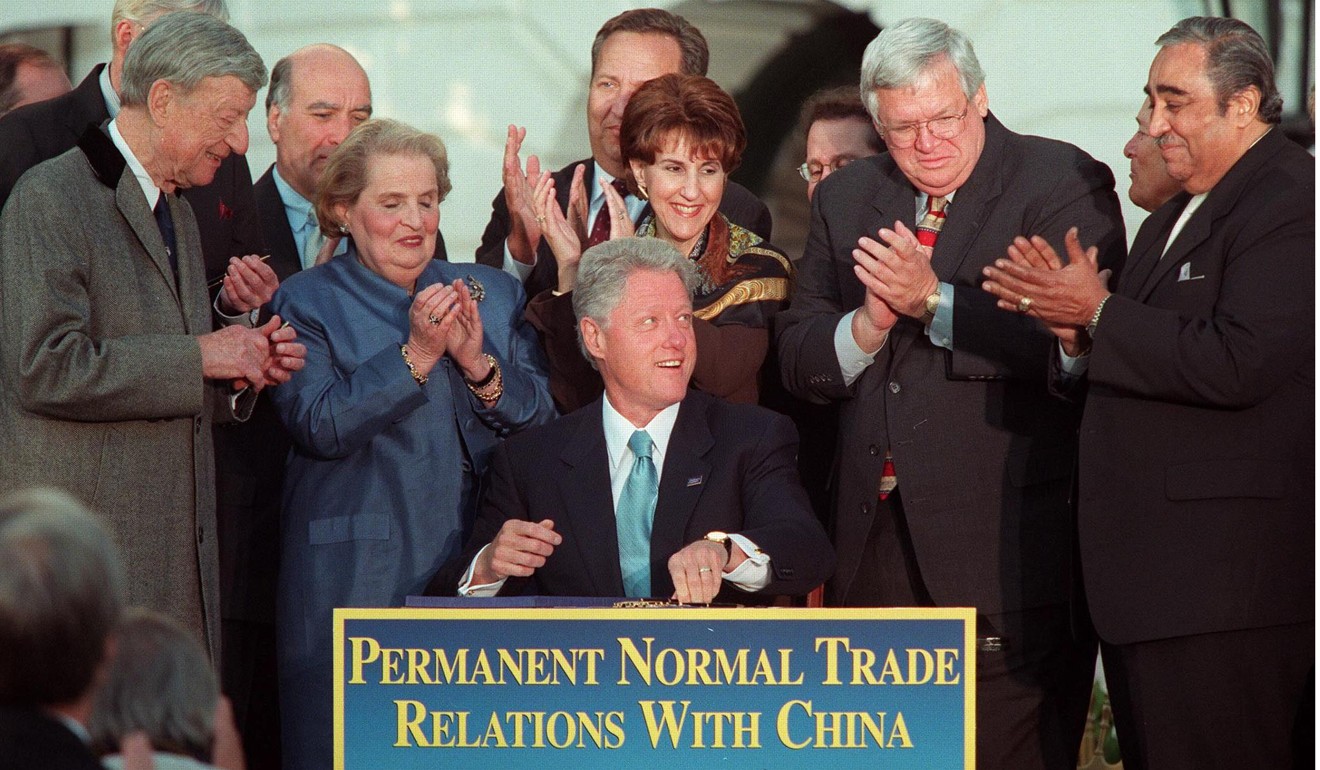 "Surprise! An IPR Deal!", The Wall Street Journal wrote on the eve of the sanc­tions deadline, in June 1996. The US and China has reached yet another agreement to fix the problem of IP theft in China, their third in four years. At a press conference announcing the breakthrough, the US team sounded like ingénues, using such terms as "that's an abso­lute commitment", referring to Beijing's agree­­ment to close underground CD factories, and "the situation has changed", when asked by a reporter why the US wouldn't be back dealing with the same issue a year hence.
Clinton accepted a promise from Beijing that few Americans believed would be kept. Paraphrasing Vladimir Lenin, Beijing always knew that capitalists would sell you the hardware to hang them with. Now they knew the software would be thrown in for free.
IP theft in China continued to grow, yet the Clinton team pushed hard to bring the country fully into the world's trading system, telling some whoppers to get Congress to pass a bill giving Beijing permanent normal trade relations status in 2000. Motherhood, apple pie and the holy grail of demo­cracy, Americans were told, would follow from more trade with China. "They" were going to be like "us". It had to happen! The New York Times called the trade deal with China "a major part of Clinton's foreign policy legacy".
After China's accession to the World Trade Organisation, in December 2001, with the rapid growth of the internet and PC use, pirated software grew as China's economy grew. The BSA estimated that 70 per cent of new PC software installed in China during 2015 was unlicensed, its value totalling almost US$9 billion.
If that sounds like a big number, counterfeit and pirated tangible goods were a far larger problem. The US' Commis­sion on the Theft of American Intellectual Property (IP Commission) esti­mated that the counterfeit and pirated tangible goods – from fake Rolex watches and Nike shoes to Louis Vuitton bags and Apple iPhones – exported in 2015 from mainland China and Hong Kong accounted for 87 per cent of the global total, with a value of between US$50 billion and US$100 billion.
Even larger were losses caused by the theft of commercial and trade secrets, often through hacking. The IP Commission esti­mated that in 2015 US losses from such theft were in the range of US$180 billion to US$540 billion, with most of those attributed to China.
Clinton's promised liberalisation of China did not materialise. Instead, Beijing tightened its grip on society. Following Xi Jinping's rise to power, in 2012, Beijing also grew more assertive geopolitically, expanding into what it considers its ancient territory in the South China Sea and stepping up moves and rhetoric to bring Taiwan under its control. Beijing's "Belt and Road Initiative", the Asian Infrastructure Investment Bank and the Made in China 2025 strategic plan were all plays seen by many in the West as China chal­lenging the post-war economic institutions that had kept the peace and made the world richer and healthier than ever before.
As a result, by the time of the 2016 US presidential campaign, many Americans were questioning more than just trade with China. The Clinton team had rammed through an enormous change that had a huge impact on the fabric of the US economy and harmed millions of Americans. Those who suffered simmered in anger – until Trump came along. When he did, others who were also looking soberly at the relationship between the US and China were recep­tive to the notion of change, even if it meant short-term economic pain.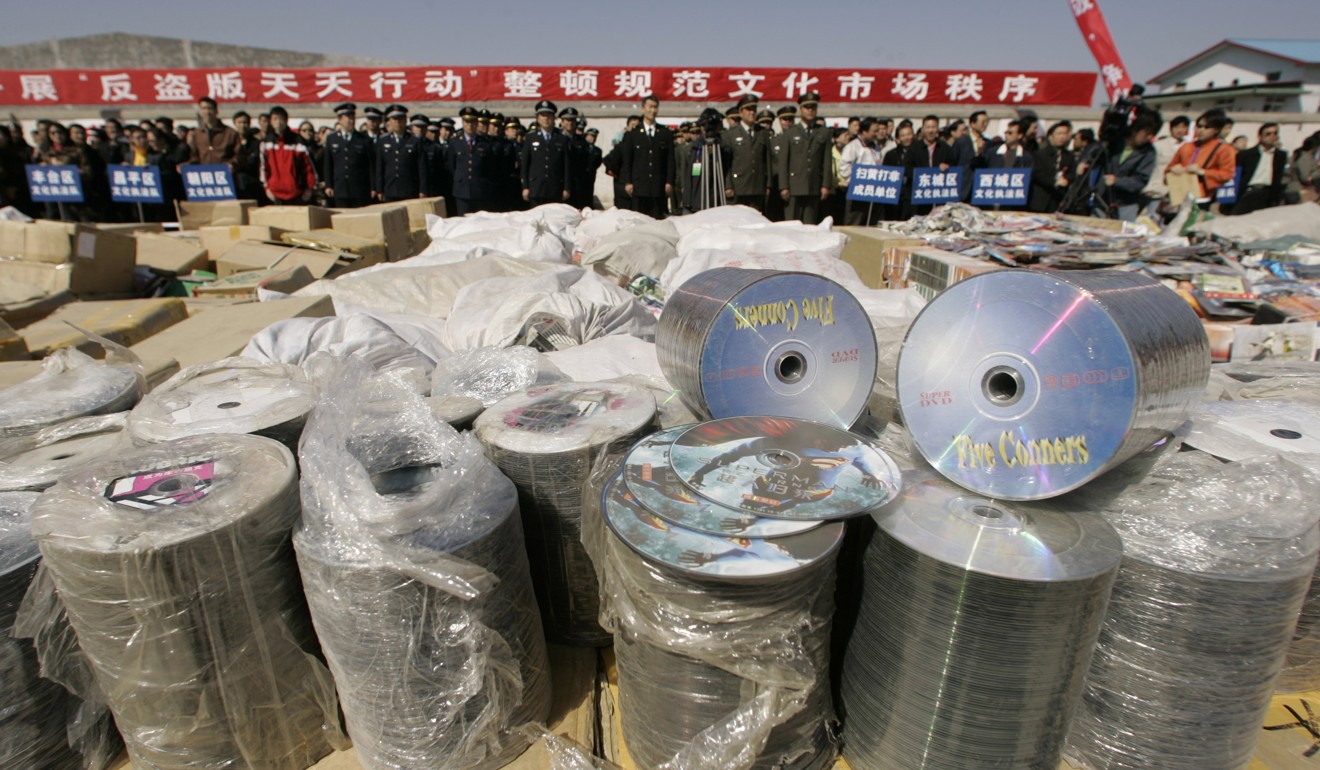 On the campaign trail in 2016, Republican candidate Trump talked frequently about how American jobs and factories had gone to China, and how Beijing intentionally depressed the value of its currency. He was going to fix that, he told cheering crowds.
The New York media – Trump's hometown players – have loathed, mocked and taunted him since he arrived on the scene in the 70s. And since the New York media domi­nate the US media, it was easy to miss the fact that the first topic Trump talked about in his June 2015 speech announcing his candidacy – and mentioned more than any other – was China.
The New York Times spent its first two paragraphs mocking "the garrulous real estate developer whose name has adorned apartment buildings, hotels, Trump-brand neckties and Trump-brand steaks", and mentioned China exactly once. The Wall Street Journal didn't mention China at all. The New York Daily News tabloid ran the headline: "Donald Trump enters 2016 presidential race with bizarre speech insulting Mexican immigrants, lambasting Obama," and photoshopped a picture of Trump as a clown on its front page.
The Washington Post mentioned China once, and then only quoting from a preview. Alongside its main article, the Post ran a mocking piece titled: "Donald Trump says he's running for president, and Twitter has the best day ever." It was a cut-and-paste job of mocking tweets from other mocking journalists, who also didn't mention China.
But if you listened to Trump himself, China was right there, front and centre.
And so it went on throughout the 18-month campaign, his opponents and the press mocking Trump from every angle. He was a serial bankrupt. He claimed to be a brilliant negotiator, but look at what Henry Cheng Kar-shun and Vincent Lo Hong-sui did to him (the Hong Kong billion­aires bowed out of a New York property partnership with Trump; he sued them unsuccessfully). His hair was weird. He lied. A lot. All the time. He was a serial philan­derer. He was a reality-television-show host. He went to Wharton (School of the University of Pennsylvania) but he couldn't spell. In short, he wasn't very smart.
On China they were unrelenting: jobs that went there weren't coming home, and the country hadn't manipulated its currency in years. But a large segment of his base, the 60-plus million voters his detractors dumped into a single basket of "deplorables", loved him. Many of the rest simply couldn't abide the idea of another Clinton in the White House. Trump had been railing about unfair trade for decades. He was the real deal, not a politician talking on the issue of the day to get elected. By 2016, the US elite's losing quarter-of-a-century of trade with China had helped make him relevant enough to be elected president of the United States.
Trump's starting economic team was a mix of globalists (two Goldman Sachs alumni) and America-first-ers (a Harvard-trained economics professor, a private equity investor and a trade lawyer). Top-of-Goldman alumni had been well-entrenched in the White House since Clinton's time; Robert Rubin, once a co-chairman at the investment bank, served as secretary of the treasury. They were pro-globalisation, which meant pro-China.
Few Wall Street firms made the kind of money Goldman made working with Beijing from the 90s onwards.
Another Goldman chairman, Henry Paulson, who left to become treasury secretary under George W. Bush, chronicled his experiences in his 2015 book
Dealing with China
, in which he recounted in detail Goldman's experi­ences working with the "able, ambitious, incredibly hard­working men and women [of China] focused not on person­al gain but on solving the nation's problems and improving the lives of the people". One of his favourites was
Wang Qishan
, with whom he continued his relationship when he was chairman of the Paulson Institute and "Qishan", as Paulson calls him, had ascended to the top echelon of China's government.
Goldman's representatives in Trump's White House were Gary Cohn, who had been the bank's president and chief operating officer, and Steven Mnuchin, perhaps best known to the public for his post-Goldman role as chief executive of mortgage firm OneWest, where he earned the moniker the "Foreclosure King" during the 2008 crisis.
Trump's trade hawks were director of the National Trade Council Peter Navarro, who was a favourite target of the anti-Trump press thanks to his 2011 book Death by China; Commerce Secretary Wilbur Ross, who had made hundreds of millions of dollars investing in troubled steel and manu­facturing businesses; and US Trade Representative Robert Lighthizer, who had been sounding alarms about America's globalists giving away the ranch for decades.
Having competing opinions around the table seemed prudent, a good way to be sure all arguments were aired. But Trump also had, outside the purely economic circle, an incongruously anti-globalist Goldman alumnus, Steve Bannon, whispering in his ear. Bannon viewed China as the greatest long-term threat to the US, and he wasn't shy about saying so.
The upshot of this was that Beijing wouldn't get a clear read on Trump's trade direction just by looking at who was around him. Navarro and Bannon, virulently anti-China, were loose cannons; Lighthizer, hardly a celebrity, toiled mostly out of public view. Cohn and Mnuchin were big names from Goldman, though, and Goldman had always come through. It wouldn't be by accident that China's leaders, looking for insight and allies in the administration, would in the coming months work their Goldman contacts.
If Cohn's task was to convince Trump to disavow the populist jobs platform that helped take him to the White House, he failed. Watergate journalist Bob Woodward's recently released book Fear: Trump in the White House , recounts an Oval Office meeting in which Trump talked about people in parts of Pennsylvania, where he had given his jobs policy speech during the campaign, who were hurting badly.
"That may be true, sir," said Cohn, "but remember there were towns 100 years ago that made horse carriages and buggy whips. No one had a job either. They had to reinvent themselves."
Using such a hackneyed business analogy to explain capitalism to Trump could not have scored Cohn many points. Worse, he began his lecture by telling Trump and Navarro to "shut the f*** up and listen", according to Woodward. "'Mr President, you have a Norman Rockwell view of America.' The US economy today is not that economy. Today, '80 plus per cent of our GDP is in the service sector.'
"So when you walk down Madison Avenue […] today, it's dry cleaners, it's food, it's restaurants, it's Starbucks and it's nail salons. We no longer have Ma and Pa hardware stores. We don't have Ma and Pa clothing stores [...] This is what America is today. So if we're 80-plus per cent services, if we spend less and less money on goods, we have more disposable income to spend on services or do something miraculous called savings."
Sure, like Ma and Pa America were saving! They and their children were Trump's base, and they were not reinvent­­ing themselves, either. Jobless factory workers had been living off their credit cards for years, many turning to opioids to ease the pain caused by the realisation that a 50-year-old who has lost his US$20-plus-an-hour manufacturing job was not going to reinvent himself as a tech bro or replace his lost wages driving for Uber. And he sure as hell was not going to give manicures.
It is hard to see how Cohn ever could have thought this approach would convince the 70-year-old Trump that he had been wrong for decades, but it was also hard to see why Trump had ever invited him into the White House. Cohn was a staunch Democrat who donated to Hillary Clinton's 2016 presidential campaign.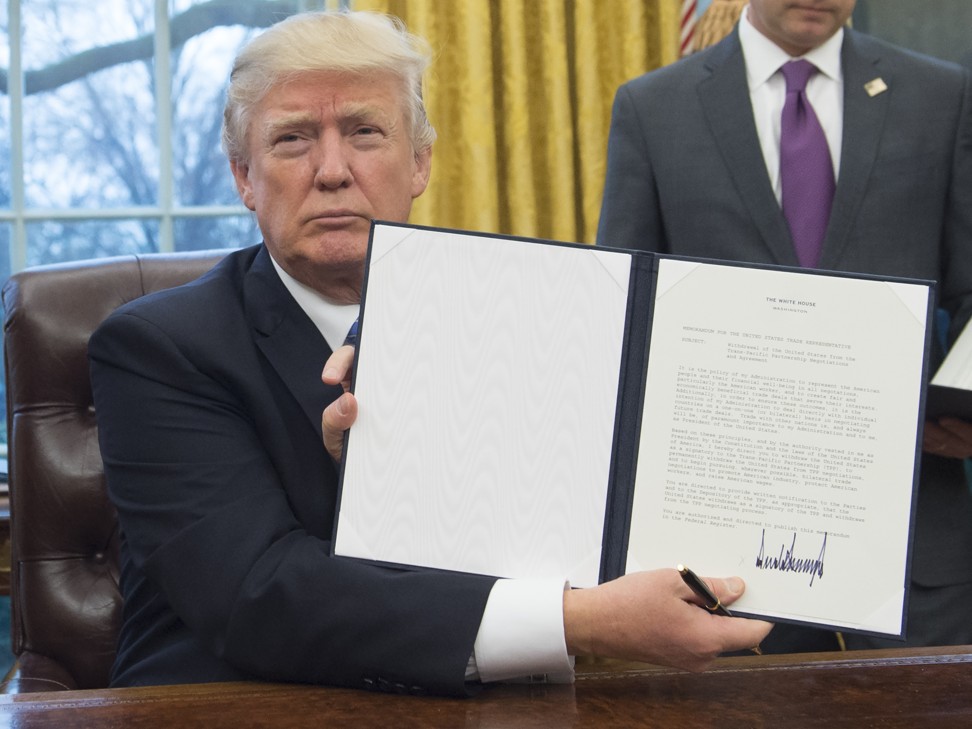 Once in office, Trump began making moves that seemed to make it harder, not easier, to negotiate with Beijing. On his first working day, in late January 2017, he withdrew the US from the Trans-Pacific Partnership (TPP), a trade bloc of 12 like-minded Pacific Rim countries that Beijing had eschewed. It seemed odd to walk away from a chance to solidify a relationship with 11 friends and allies in China's neighbourhood.
If Trump had a Plan B, he was not letting on. As cameras clicked, his chief of staff put the presidential memorandum on the desk in front of him. "Everyone knows what that means, right? We've been talking about this for a long time, thank you." He signed it. "OK." He held it up for the cameras. "Great thing for the American worker, what we just did."
That was it.
In early April, on the day Xi visited Trump for the first time, Beijing announced it had granted preliminary approval for three trademarks for which Ivanka Trump's brand had applied. It was a tone-deaf move. The press had made much of Trump and his family's refusal to put their business interests aside when he entered the White House. Now they made much of what looked like a quid waiting for a quo. It did not seem like a demonstration of IP protection; it seemed like a guy had called a guy who made a thing happen. You get arrested for that in the US.
During the one-day visit, the two got along well, Trump calling Xi his "friend", and Xi saying "we've got deeply acquainted, established a kind of trust and built an initial working relationship and friendship".
Trump told the press, "We have made tremendous pro­gress in our relationship with China" and developed "an out­standing relationship". He added that he expected "lots of very potentially bad problems will be going away". Pundits noted that Trump needed Xi's help to rein in North Korea's nuclear programme. The two sides seemed bound to resolve their trade differences.
Later that day, Commerce Secretary Ross announced that the US would start a "100-day plan" to review bilateral trade, which would include some "way-stations of accom­plishment". He said the two sides were focused on increa­sing US exports to China. This was one of the two intrac­table problems that had existed since the 90s. China had always sold more to the US than it bought from the country. After joining the WTO, the trade imbalance mushroomed. By 2016, China was exporting US$350 billion per year more to the US than it was importing from it. Ross was going to have a crack at it.
Two weeks later, though, while the two sides were work­ing on the 100-day plan, Trump announced that the US was launching a national security review of steel imports. "Steel is critical to both our economy and our military," Trump said. "This is not an area where we can afford to become dependent on foreign countries." The next week, he started the same process for aluminium imports.
The reviews were aimed at all countries that exported steel to the US, including long-time allies and friends. Around the same time, Ross announced that the US was about to impose tariffs on some timber imports from Canada. As when Trump withdrew from the TPP, these seemed like moves that would make it harder for the US to take on China. He was opening fronts against countries the US might need as allies in the battle.
In May, Ross released a 10-point plan, agreed by the two sides, which noted that, "Both nations have negotiated intensively to make progress on key issues […] US-China relationships are now hitting a new high especially in trade." He called the agreement "a Herculean accomplish­ment" forged in record time.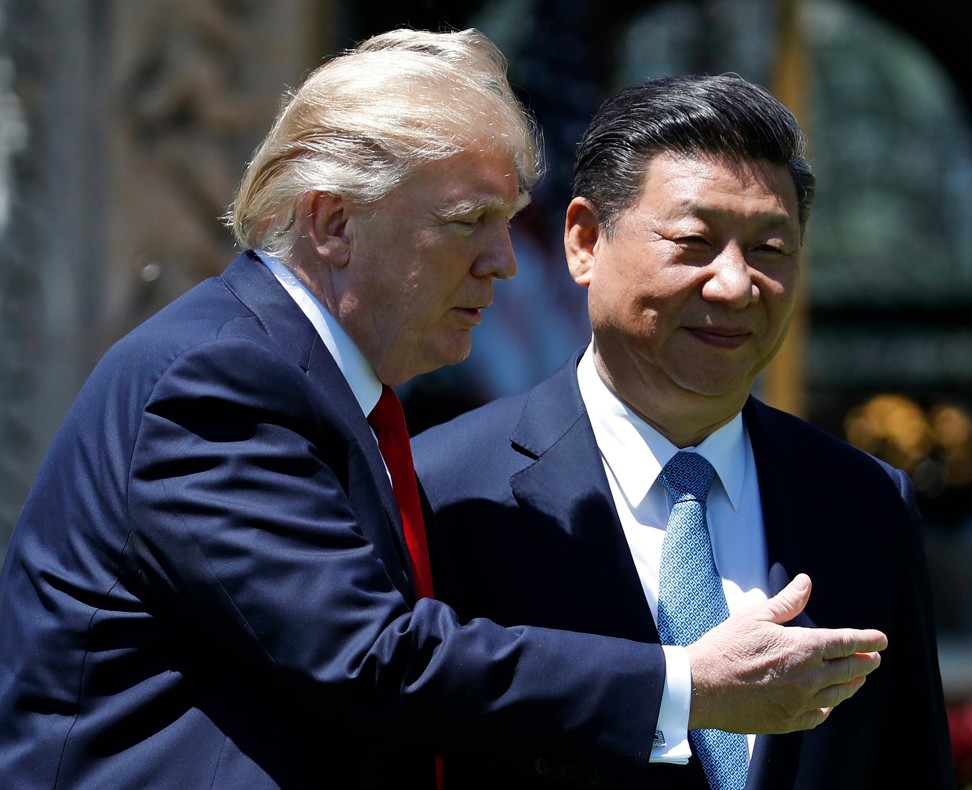 A week later, The Wall Street Journal ran a story about setbacks "the White House's most hawkish trade adviser, Peter Navarro" had suffered. They listed a scorecard of sorts suggesting Navarro was losing the trade battle with "globalist" Cohn.
Navarro said that was not the case: "The best time to judge this administration's China policy is going to be a year or two from now to see what has actually happened." What else could he say?
If you were in Beijing looking for good news, Navarro's bad luck was it.
When the details of Ross' plan were announced in early July, he listed as wins Beijing's promises to issue guidelines for US-owned card-payment services such as Visa and MasterCard "to begin the licensing process"; to allow US credit ratings agencies to provide services; and to allow imports of US beef. But all were largely rehashes of promises that had been made years earlier. There was also this: "The US welcomes China, as well as any of our trading partners, to receive imports of LNG [liquefied natural gas] from the US."
What did that mean? Here was Ross, one of Trump's supposed "killers" on trade, doing no better than his predecessors. Beijing's "concessions" were meaningless. The press had long said Trump was a blowhard at negoti­ations. Maybe he was. China's leaders had good reason to be unawed.
Which may have been the case. Later that month, Chinese Vice-Premier Wang Yang and a delegation visited Ross and Mnuchin in Washington. Wang's mantra, as always from Beijing, was that "cooperation was the only way". A keynote speech he gave at a business lunch during the visit was blandly titled, "Win-Win Cooperation is the Best Cooperation." He seemed unaware of how cynical American businesspeople had grown from years of hearing mainland negotiators use the term "win-win" while sticking it to them.
Nothing came from the talks, ominously not even an agenda for going forward.
It was a palpable turning point, the usual positive spin from Beijing – "innovative, practical and constructive" talks – overshadowed by glum faces on the US side, unwilling even to come up with a platitude of their own for the press. Perhaps, as trade hawks like Lighthizer had been saying for years, the time for talk had passed. Beijing had been making promises on trade since at least 1992. If fool me once was shame on you, and fool me twice was shame on me, what did you call fool me over and over again for a quarter of a century? Trump's team was not interested in finding out. The 100-day plan ended with little to show.
Three weeks later, in mid-August, Trump issued a memorandum to Lighthizer instructing him to "determine […] whether to investigate any of China's laws, policies, practices or actions that may be unreasonable or discrimi­natory and that may be harming American intellectual property rights, innovation or technology development".
Lighthizer was going to tackle the problem no American had resolved – how to protect US intellectual property in China. The problem now "[united] the ideological spectrum", wrote The Wall Street Journal. "Democrats, Republicans, free-traders, protectionists and business groups [had] all slammed Beijing for demanding tech­nology transfers in return for access to its market, and [had] pleaded with Washington for a tougher response."
Trump did not seem like a guy who was going to accept another reform promise from Beijing, declare victory and move on. He seemed like a guy intent on fixing a massive US economic problem, though practically all of America's economic elite said he had no clue what he was doing.
The second part of Robert Boxwell's feature on the China-US trade war will be published next week.