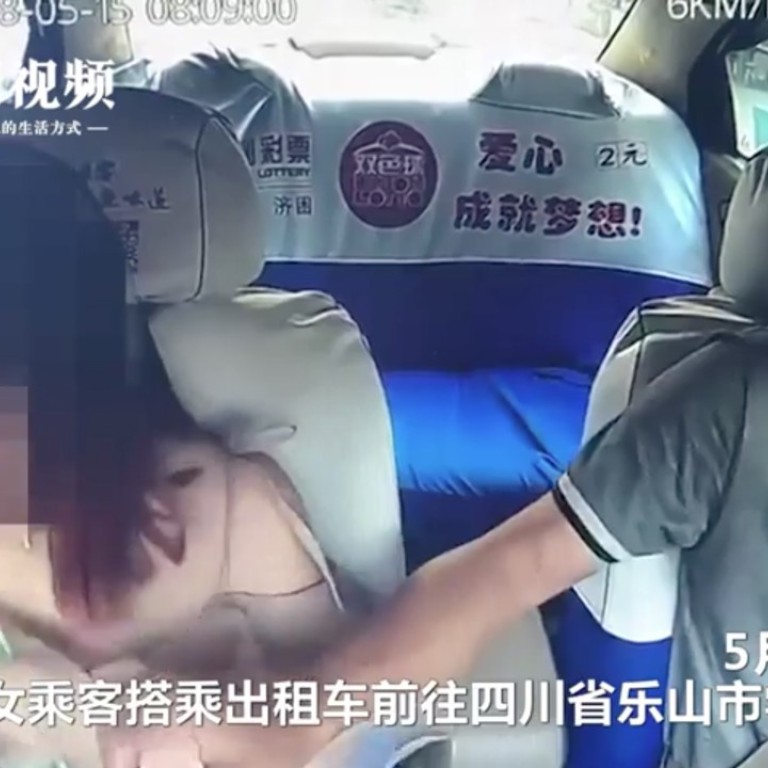 After reports of sexual harassment and murder, ride-hailing apps from Grab to Didi turn to technology to improve safety
Risks for women have become increasingly visible in recent years, with the rape and murder of two female passengers by drivers in China this year alone
Three years ago, shocked by the rise in sexual harassment against women on public transport, two college students launched a ride-hailing business in Indonesia that uses only women drivers. Starting its life on the messaging service WhatsApp, Ojesy has since developed into an app with more than 800 drivers across 34 cities.
"We were concerned about the issue of safety and comfortability of women and children on public transport," says Rahmat Andriansyah, a co-founder of Ojesy, which is based in Indonesia's second-largest city, Surabaya. "It's not only Indonesia. If you look at India, Bangladesh and other Asian countries … there is a major problem of harassment towards women. Our service can provide the solution for that."
According to a 2014 Thomson Reuters Foundation survey of 16 cities across the globe, Asia's New Delhi, Jakarta, Kuala Lumpur, Bangkok and Manila all ranked among the 10 cities with the most dangerous transport systems for women.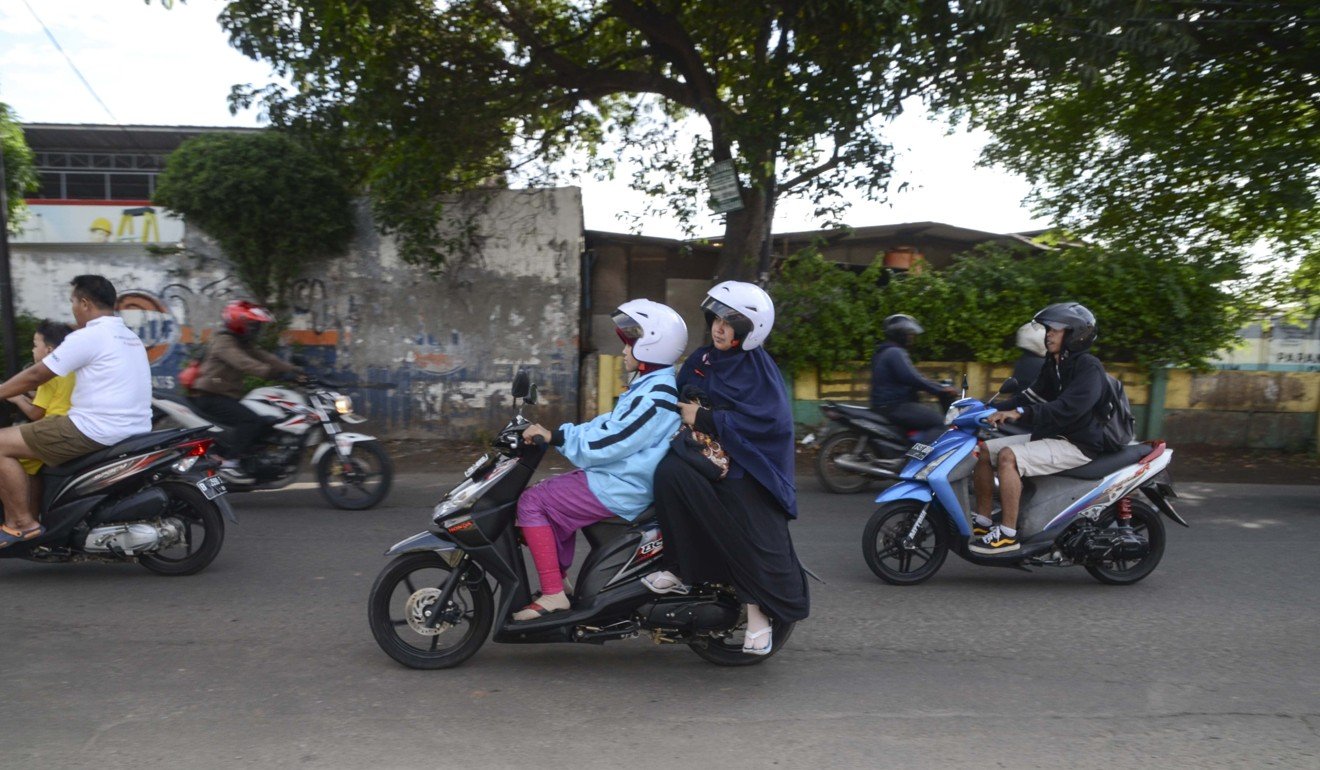 With public transport capacity failing to keep pace with growing and increasingly congested cities, Asia has seen the emergence of a fleet of ride-hailing apps. But there are concerns about inadequate regulations and protective measures to prevent sexual harassment or assaults on female passengers.
Ojesy's female customers are willing to pay a little bit more for their rides than they would for using the bigger ride-hailing apps because of the extra safety the service provides by employing only women drivers, says 27-year-old Andriansyah.
"In cities like Jakarta and Surabaya, parents don't have much time to pick up their children from school, and this increases the safety risks," he says. "We want to be the No 1 platform for women and families in supporting their lives."
In a survey of about 500 female students across greater Jakarta, published in September by perEMPUan, a Jakarta-based group that focuses on sexual harassment in public places and on transport, 40 per cent of the respondents reported experiencing sexual harassment on public transport. Almost 10 per cent had also experienced sexual harassment while using online public transport services, such as ride-hailing apps.
In October, ride-hailing firm Grab reviewed the way it deals with complaints after criticism on social media about the way it handled a sexual harassment complaint against one of its Indonesian drivers. In a series of posts on Twitter, Grab Indonesia said it had attempted to mediate between the driver and passenger.
Grab spokeswoman Sng Su Min says the Twitter posts had mistakenly implied an attempt to convince the passenger to meet with the driver, although the company does not arrange such meetings unless both parties agree. "We did do a pretty bad job communicating our intention," says Sng, who is based at the company's headquarters, in Singapore, which oversees operations in eight Southeast Asian countries.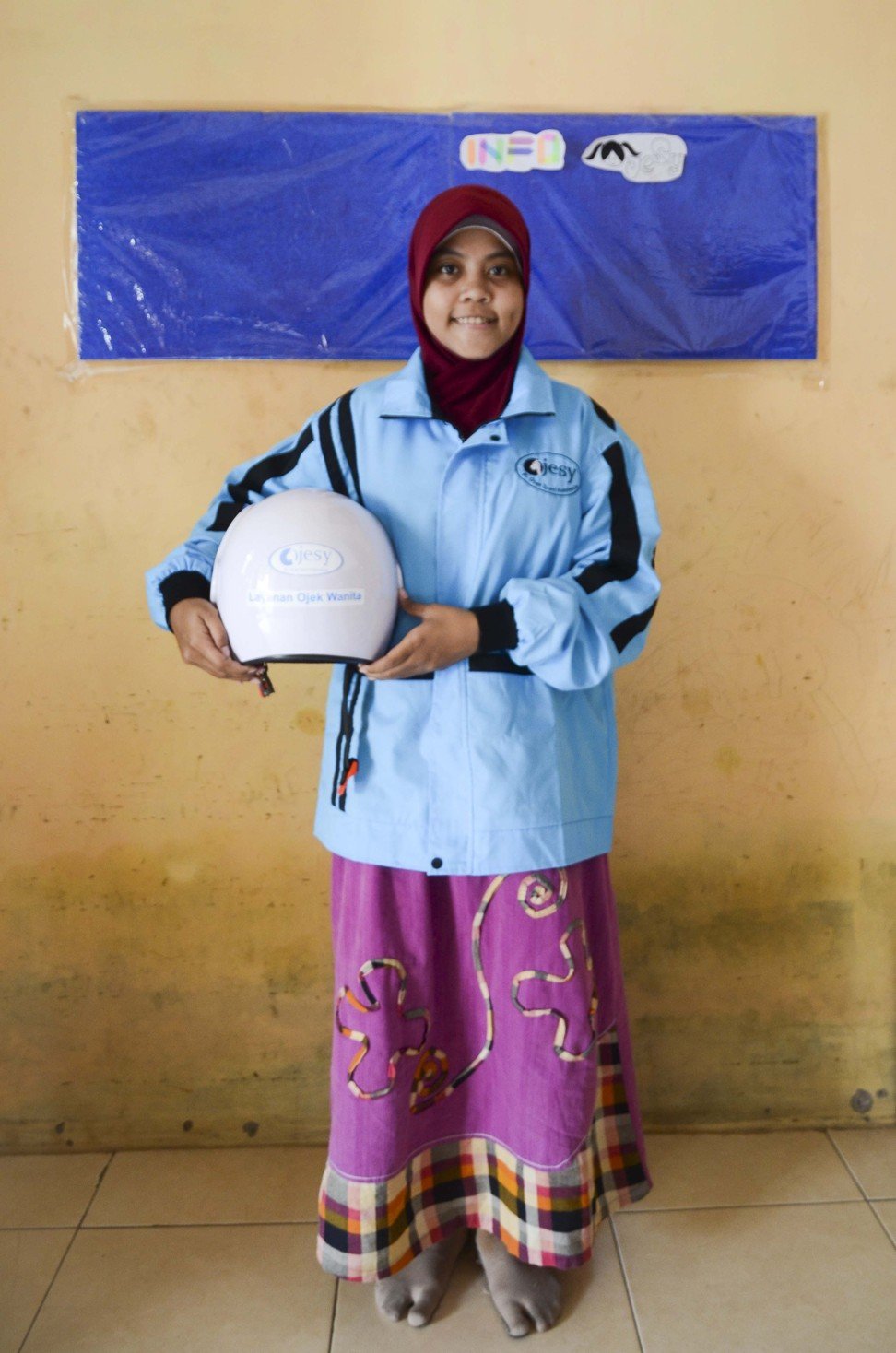 After an online backlash, Sng says Grab Indonesia met with the National Commission on Violence Against Women, a government-backed body that promotes women's rights in the country. The company sought advice from the commission on improving procedures for similar cases, and it reached an agreement with an Indonesian legal aid institution to meet with passengers and assist them when required.
"We will review our processes for sure," says Sng. "Can we do better? The answer is yes. We can't have bad drivers on our platform."
With ride-hailing firms in Asia facing questions after a number of incidents in the past year, many companies are turning to technology to improve safety standards. Both Grab and China's Didi Chuxing – the biggest ride-sharing firm globally, if measured by the number of trips – do extensive background and identification checks on their drivers. Facial recognition tests to ensure the right person is driving the correct vehicle are also being introduced by both companies.
"The scale is enormous – we have 31 million drivers," says a Didi spokeswoman, who asks not to be named, citing company policy. "Before they start taking the first ride, they have to go through the facial recognition, and this process continues throughout the day."
To reduce risks further, only Didi drivers who have clocked six months of service and more than 1,000 safe trips are able to work late at night, she adds.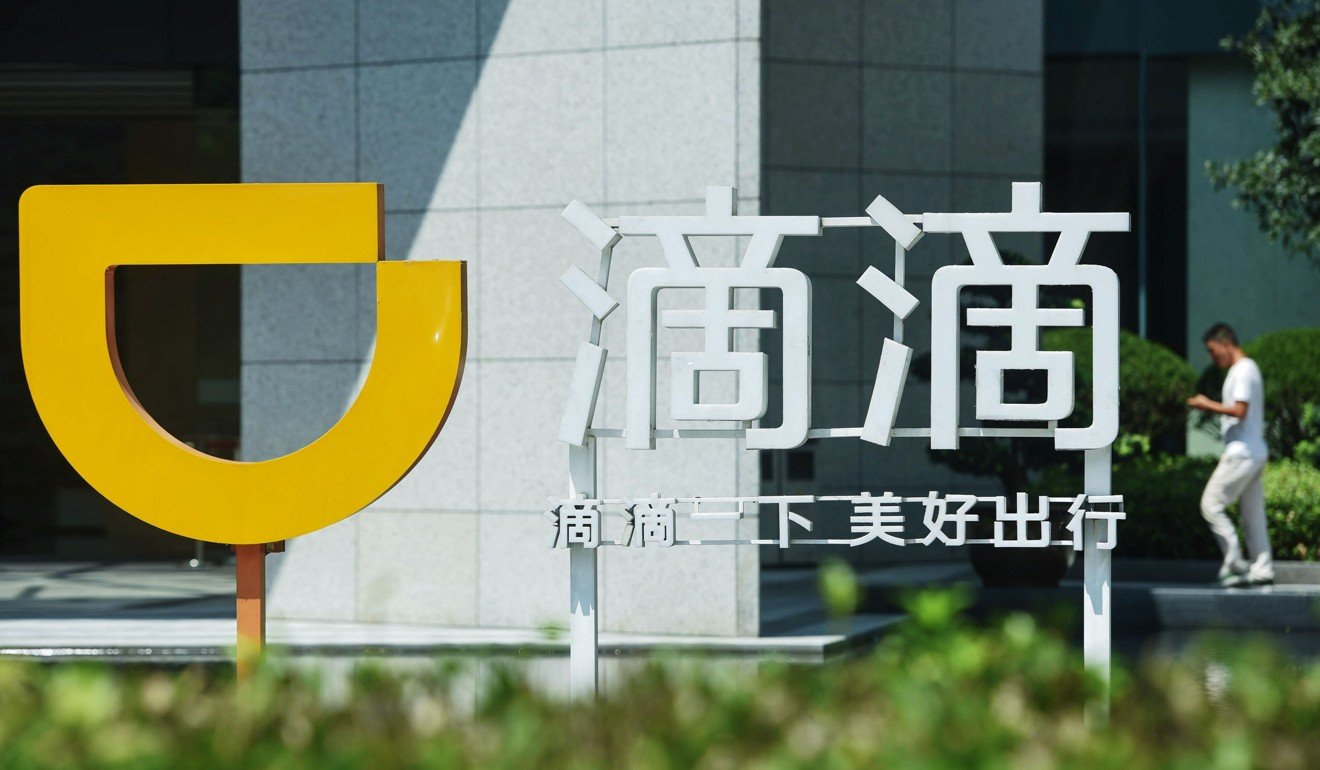 In September, Didi said it would spend US$20.5 million on improving its customer service after the murder of a passenger by her Didi driver in Zhejiang province. It was the second such case in China in just three months, and the fourth in two years.
Didi passengers in mainland China are now asked whether they will allow their trips to be recorded by the driver's phone, with all recordings then uploaded to Didi servers. Didi has also developed an alert that tells staff when a ride deviates greatly from the agreed-upon journey.
Many ride-hailing apps have introduced a one-click emergency response in the form of an alert button linked to a friend, family member or directly to police, where possible. Firms including Didi and Grab have also introduced an in-app option that allows passengers to share their location during a journey with third parties, while ensuring that both the driver and passenger's phone numbers are not shared.
In sexual harassment cases involving ride-hailing apps, the identity of the person who made the complaint must always be protected, says Tunggal Pawestri, a Jakarta-based women's rights activist at development organisation Hivos. Before mediation takes place, a company must ask how the passenger wishes to proceed, always use female officials when handling such cases, and ensure the victim receives the help she needs to recover, Pawestri adds.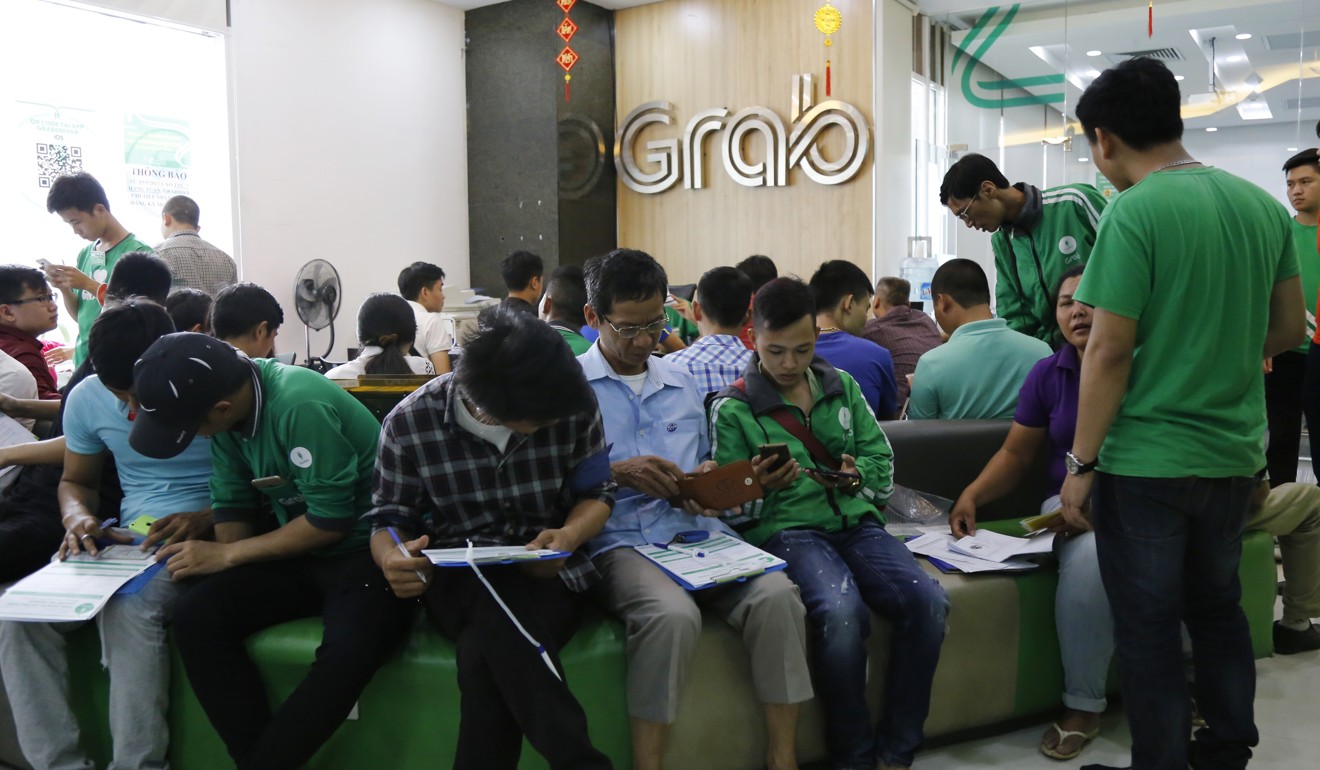 The first step to protecting women passengers is to make sure that safety training for drivers addresses sexual harassment, says Sophia Hage, campaign director at Lentera Sintas Indonesia, a support group for victims of sexual violence. "Sometimes they consider [harassment] as a compliment," says Hage, referring to drivers who behave inappropriately towards female passengers.
When a sexual-harassment complaint occurs, ride-hailing companies should first acknowledge publicly that the incident happened and not just look to protect the brand. The public will view such openness positively, Hage says, adding that efforts must be made to educate or train suspended drivers and stop future inappropriate behaviour.
"We saw what happened with the #MeToo movement, when people tried to cover it up, and then one story blows up and everyone says that happened to me too," she says. "Instead of having that, you should build a safe space or environment for people to discuss this issue, and make part of a company's culture that it is OK to discuss sexual harassment." Thomson Reuters Foundation