As the sun sank over the sea off Langkawi on October 17, Britons John and Samantha Jones sat drinking with friends at a bar on Cenang Beach, laughing and joking as they basked in the evening warmth on the tropical Malaysian island that had been their home for 11 years. It was the last sunset John would ever see. Hours later, the burly 63-year-old was lying dead, a kitchen knife having been thrust into his chest in the bedroom of his retirement villa, less than 5km from Cenang Beach, while Samantha was in police custody, accused of his murder.
The killing of the former fireman has sent shock waves through the peaceful island, which is home to hundreds of Britons and Europeans, many of whom, like the Joneses, flocked there in the past two decades under Malaysia's My Second Home programme. It has also shed an uncomfortable light on the alcohol-saturated and sometimes rudderless lifestyles of the middle-aged expatriates who leave their extended families and home countries behind to live out what, on the surface, appears to be idyllic, carefree lives in the country ranked the best place in Asia in which to retire.
As Samantha Jones, 51, was being charged with her husband's murder – an offence that carries a mandatory sentence of death by hanging under Malaysian law – Post Magazine spoke to friends, neighbours and investigating officers to piece together the last hours of John Jones, and the dark undercurrents that dragged the couple's life in Langkawi to its bloody denouement.
Migration and mass tourism have transformed Langkawi into an island with two distinct characters. The hinterland is a lush agriculture backwater and home to a quiet, conservative Muslim majority population living in simple homes and meeting in tea shops in the evenings. The west coast is a brash seaside playground where expats and tourists from around the world kick back in cheap restaurants, raucous bars and budget resorts, enjoying some of Asia's cheapest alcohol, thanks to the island's duty free status.
John and Samantha, his second wife and a former insurance clerk from the English county of Somerset, where John, from Worcestershire, last worked, as a chief fire officer, divided their retirement between the two sides of the island. Their days were spent in a tiny inland hamlet straddling a winding village road 3km from the coast and just inland from Halia village. They were the hamlet's first expat residents, building an incongruously modern, single-storey villa with a swimming pool and sun deck looking out over fields and rice paddies.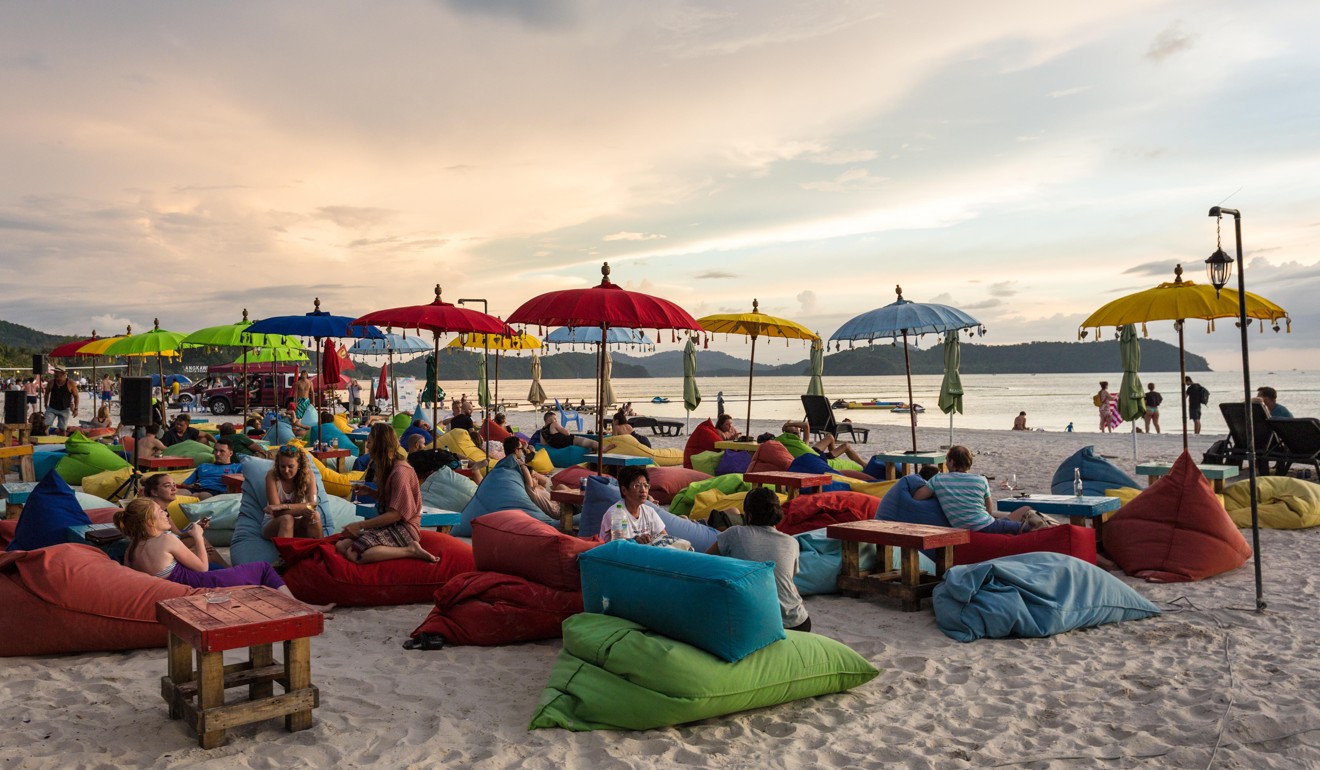 Their evenings, by contrast, were often spent in the other Langkawi – in mostly Western-run bars and restaurants in which drink flowed freely. John, riding his Harley-Davidson, and Samantha, on a small orange moped, were a regular sight and pivotal characters in the close-knit expat community.
Here, out of sight of their teetotal neighbours, the rules of engagement and social behaviour could hardly be more different. From 4pm onwards, expats gather to chat and then drink steadily into the evening. On any given day, there is a familiar face and a cold beer waiting for bar regulars as the sun goes down on another day in paradise.
In his adopted village, in the island's Kedawang district, John, a gregarious, naturally sociable character, was popular with his Malaysian neighbours. "He was a good man," says neighbour Talib, 70, who lives in an old family house 100 metres from the Joneses' villa. A village elder, Talib recalls warmly the couple's arrival on the island, when he shared with them his family's electricity supply as their villa took shape. Two more villas would be built on adjoining plots, both of which would be occupied by British retirees.
"John was the first; he was the pioneer," Talib says, with obvious affection.
Taxi driver Mohammed Kamal, 26, who moved, with his wife and baby, into an old village house opposite the Joneses' villa at the beginning of this year, says John was easily the most popular of the expats as far as locals were concerned.
He always had time for people and always stopped to say hello. Everyone around here liked him
"He always had time for people and always stopped to say hello. Everyone around here liked him," he says. "Some of the other foreigners aren't so friendly. They don't talk to you or acknowledge you, and some of them drive down the village road too quickly when there are young children around. But John was always friendly and considerate."
The Malaysian neighbours never saw or heard anything from behind the gates of the Joneses' villa to concern them. But their brief exchanges of pleasantries with John aside, they lived mostly separate lives, rarely venturing near the villa, which became more forbidding still when it had security cameras and alarms fitted after a break-in.
In the early hours of October 18, Mohammed saw an ambulance racing along the narrow village lane to the Joneses' home. "I asked what had happened and someone told me John was ill," he recalls. "Then the ambulance left empty after about 20 minutes and I couldn't understand why. A few minutes later, police cars arrived."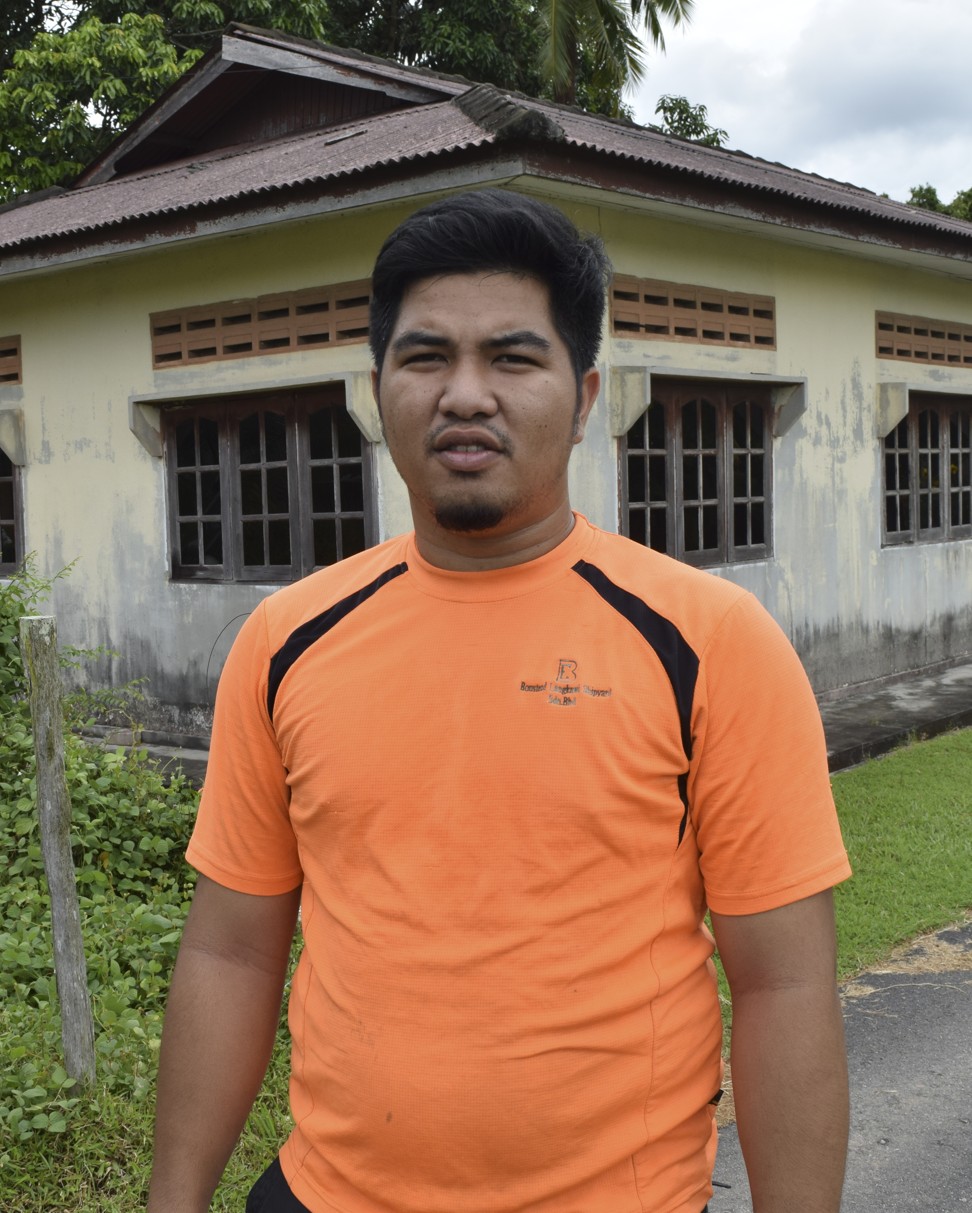 John Jones was already dead and the villa had become a crime scene. Among the witnesses to John's dying moment was a middle-aged British woman who lives with her husband in a villa next door.
Police officers involved in the investigation tell Post Magazine that Samantha rushed out of her villa after John's stabbing and told her neighbours he was bleeding to death on the floor. She returned with the woman neighbour with the intention of trying to stem the flow of blood.
As they approached John, however, he looked up from the floor and said to Samantha, "Stay away. You stabbed me, you stabbed me."
"It was a case of a victim identifying his killer with his dying words," says a senior officer handling the case.
That scenario, however, was the closing chapter of a drama that will unfold in detail in court in the coming months. What happened in the moments immediately before the killing – and the months and years leading up to it – is likely to determine whether Samantha Jones is sentenced to death.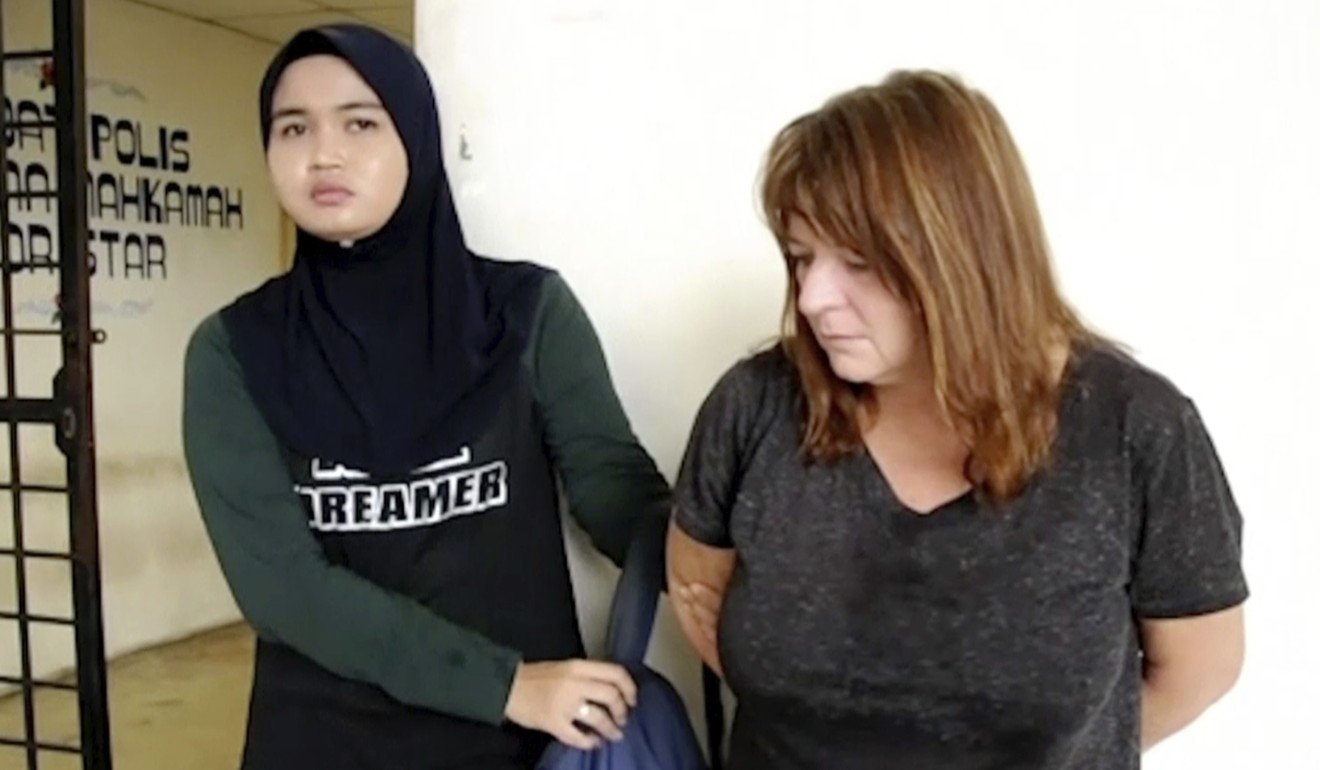 In remarkably candid and frank interviews with police officers after her arrest, Samantha has admitted to stab­bing her husband but says she did so in self-defence after suffering years of physical abuse at his hands. She has portrayed him as a heavy drinking wife beater, and says she twice reported him to police in Britain for assault before the couple emigrated to Langkawi.
John had recently returned from a visit to Britain with­out Samantha, where he spent time with his children from his first marriage and his grandchildren. He completed the Three Peaks Challenge – climbing Ben Nevis, Scafell Pike and Mount Snowdon (the highest mountains of Scotland, England and Wales) – with his daughter.
There was no outward sign of trouble brewing between the couple as they drank with friends on Cenang Beach in the hours before John's death, say friends.
"Sam went home after a while because she wasn't feeling well and John told her he would be home by 9pm," says a close friend who asks not to be named. "John ended up in another bar, drinking with a friend. She kept trying to contact him through a friend, to tell him to come home – he doesn't carry a mobile phone. John didn't go home until after midnight."
When John eventually arrived at the villa – extremely drunk and having been given a lift in a friend's car – a fierce argument broke out, according to Samantha's account to police, during which John kicked her in the stomach and punched her in the face.
[Samantha] went into the kitchen and took out a kitchen knife to hold him at bay, but he reacted by goading her and pointing to his chest and saying, 'Go on then, stab me'
The argument then took a more sinister turn. "She went into the kitchen and took out a kitchen knife to hold him at bay, but he reacted by goading her and pointing to his chest and saying, 'Go on then, stab me,'" a police source says.
Samantha says she then went into the bedroom, still hold­ing the knife. In the seconds that followed, she says, John pursued her and lunged at her as she backed up against a wardrobe. She thrust out the knife and John fell to the ground, fatally stabbed.
At noon on October 30, Samantha arrived at a magi­strate's court in Langkawi in an orange prison suit with the words "Police Lock-Up" in Malay emblazoned across it. Looking distressed and nervous, she kept her head down to avoid local photo­graphers as she was led into the building by women police officers, her hands behind her back.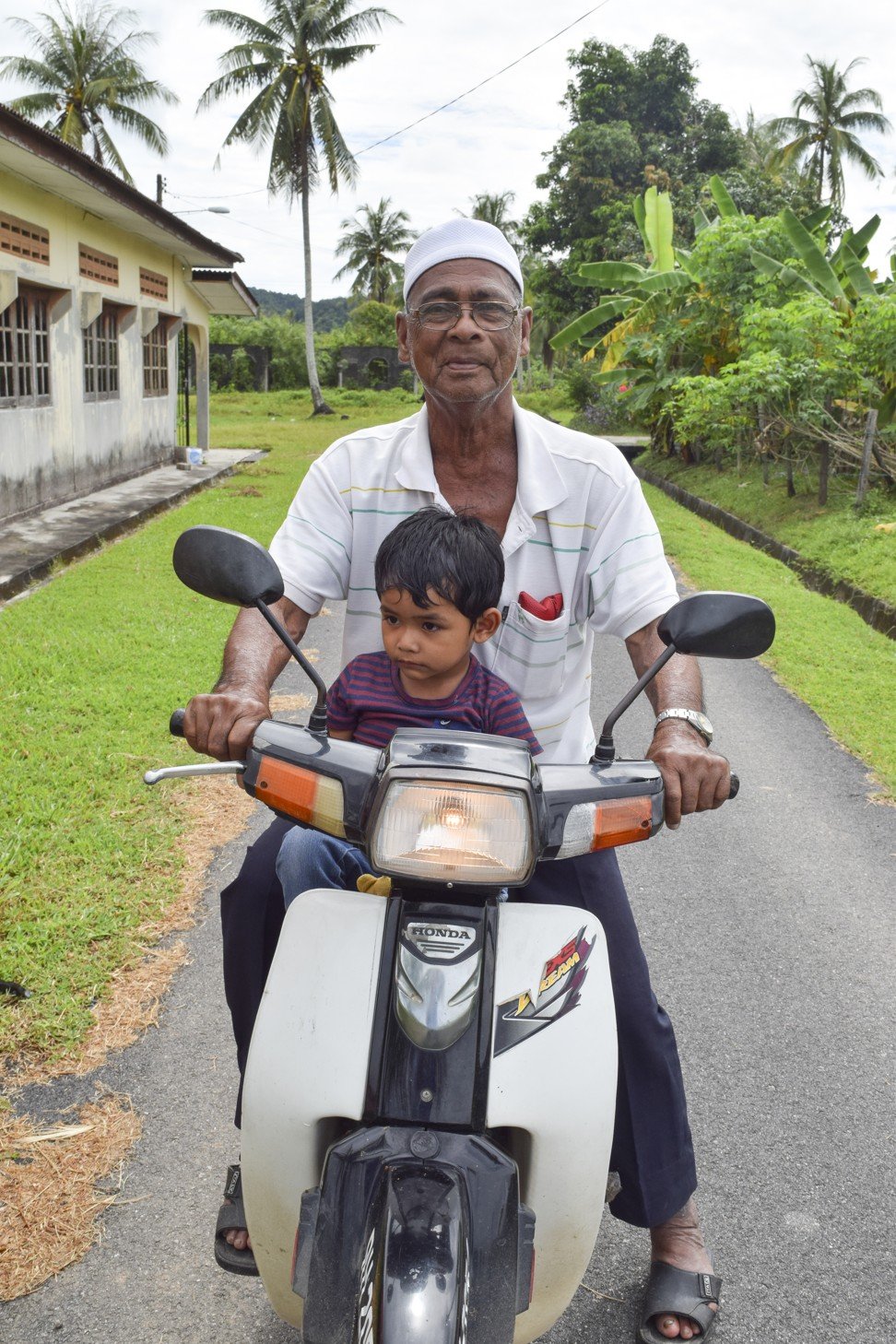 At a brief hearing, the court was told a postmortem had established that John Jones had died of a single stab wound to the right side of his chest that pierced his liver. Samantha was charged with murder under section 302 of Malaysia's penal code, a charge that carries a mandatory sentence of death by hanging on conviction, although the Malaysian government is in the process of abolishing the death penalty.
No plea was entered and Samantha simply nodded to acknowledge that she understood the charge as it was read out to her, translated into English by a court interpreter. The hearing was attended by her sister, who had flown from Britain, and two expatriate friends. All three refused to speak to waiting reporters.
The murder trial is too big for the island to deal with, Langkawi's police chief, Superintendent Mohamad Iqbal Ibrahim, tells Post Magazine. The island has had only one other murder this year – a drug-related killing – and no previous case of this magnitude involving its expatriate community. Samantha's fate will be decided in the High Court in Alor Setar, on the Malaysian mainland, and she was due to be moved by ferry with a police escort to a women's prison in the city within 24 hours of being charged.
Mohamad Iqbal says Samantha cooperated fully with police and admitted killing her husband. It will be up to the court to decide whether to accept her plea of self-defence, he adds. If it does, she might still be convicted of murder, but under a section of the penal code that does not carry the death penalty.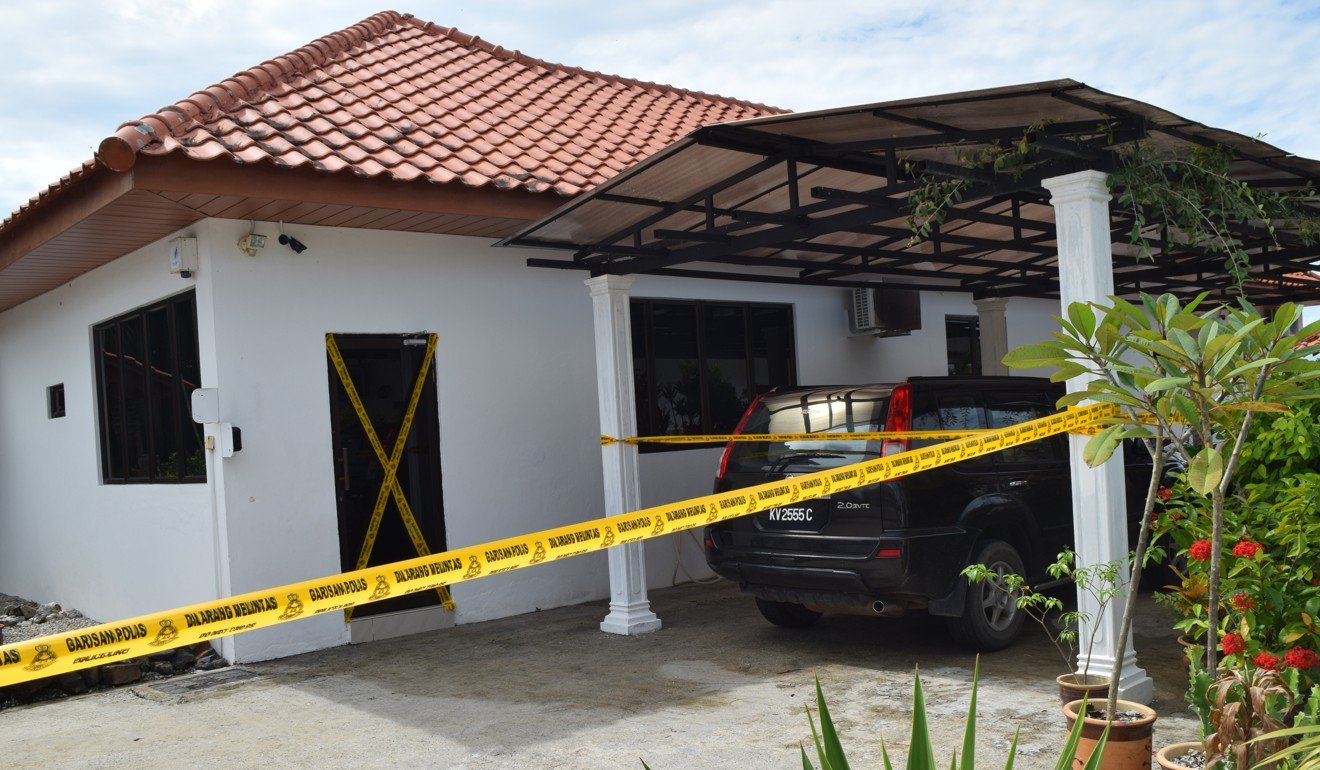 A crucial element of that deliberation may be a medical inspection that police carried out on Samantha after her arrest, to see if there was any evidence of John's alleged punching and kicking of her before the killing.
"There were no injuries [on Samantha] at all," Mohamad Iqbal says, although he agrees that this does not prove the woman had not been attacked by her husband.
Expat friends of the couple, including their direct neighbours, decline to be interviewed, while others speak only on the strict understanding they will not be identified. Those who do speak show a degree of sympathy towards Samantha, and some at least suggest they will visit her in prison and support her at her trial.
One friend says it was widely known in the expat com­munity that John and Samantha had separated temporarily while living in Langkawi because of his abuse, and only reconciled after he went into rehab for treatment for his drinking and temper.
Everyone is just trying to get their heads around what has happened. They were the nicest people you could meet. But who knows what goes on behind closed doors?
"John and Sam had had problems in the past, but we thought they'd put all of that behind them," the friend says. "They were absolutely devoted to each other and John even had her name tattooed on the inside of his arm. Everyone is just trying to get their heads around what has happened. They were the nicest people you could meet. But who knows what goes on behind closed doors?"
Samantha's characterisation of her husband as a wife-beater will be hard to understand for his Malaysian neigh­bours, who are now beginning to realise just how little they really knew of the friendly expat couple who moved to their village more than a decade ago.
For the afternoon crowds of greying expats who gather in huddles along bars on Langkawi's west coast, mean­while, the killing has triggered a bout of sombre intro­spection on how a seemingly sunny retirement turned to tragedy, and what, if anything, any of them could have done to prevent it.
"I loved them both," says a younger British friend of the couple who had known them for years and seemed to regard them almost like substitute parents. "I just wish I'd been there that night to tell John it was time to go home."
Red Door News
---
Malaysia is Asia's top choice for retirees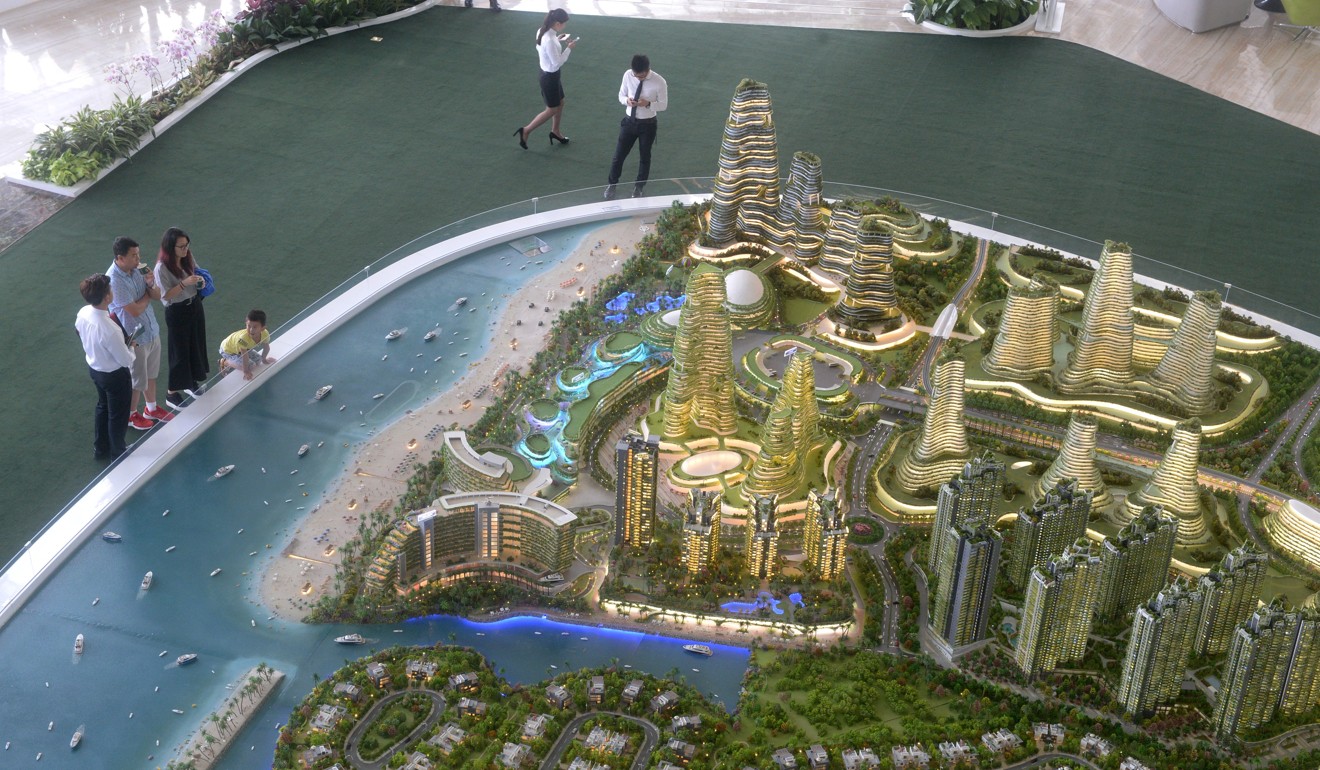 Nearly 2,500 older British expatriates have left home to settle in Malaysia since the 2002 launch of the country's popular My Second Home programme. The scheme, which offers residency to financially independent people over the age of 50 with no criminal record, has attracted more than one million applications for a sunshine retirement, but only about 33,000 have been approved.
The country's tourism minister said last year that the programme had pumped an estimated 12.8 billion ringgit (US$3 billion) into the Malaysian economy, with the average participant spending 10,000 ringgit a month (US$2,400) on top of money laid out on homes and cars.
The biggest uptake for the scheme so far has been from China, with nearly 9,000 successful applicants by last year, followed by Japan, with more than 4,000, and Bangladesh, with more than 3,500.
Malaysia is the best retirement location in Asia for expatriates and the only one to make the global top 10, according to specialist relocation magazine International Living. The country ranked fifth globally in the organi­sation's 2018 index, behind Ecuador, Panama, Mexico and Costa Rica. The only other Asian destinations to rank in the top 20 were Thailand (14th) and Cambodia (16th). The Philippines, Vietnam and Indonesia (Bali) ranked 21st, 23rd and 24th, respectively.
International Living said Malaysia was also popular because it was English-speaking and developed, as well as affordable, with a couple able to live comfortably on US$1,500 a month or extravagantly on US$2,500 a month.
A major draw for retirees is that health care is also inexpensive, International Living noted, with the cost of a knee-replacement operation about US$4,000, less than a tenth of the cost of the same procedure in the United States.
Simon Parry / Red Door News