It is a truth universally acknowledged that all countries need an art biennial. Thailand now has four.
It is not clear why, when the country had none before, various groups chose this year to launch their biennial. Some put it down to serendipity; others say that Thailand is keen to show the world that it is back in business after the 2014 military coup; that there is a "now or never" feeling in the air during the lull ahead of next year's general election; or that marketing budgets swelled during the two-year mourning period for King Bhumibol Adulyadej and those controlling them are itching to invest in sponsorship of popular events amid strong economic growth.
The result is that contemporary art is being given a showing like never before in the Southeast Asian king­dom. First came the grass-roots, artists-led Bangkok Biennial, which launched in July under a radical, crowdsourcing model. In October, the Bangkok Art Biennale (or BAB, to avoid confusion) opened to great fanfare at 20 eye-catching venues across the city. Last month also saw the birth of Ghost:2561, a video-art festival with an inno­vative curatorial approach that will recur every three years (which makes it a triennial, technically, but compar­able as an exhibition model with the others). And, finally, the Thailand Biennale has just begun in the southern resort city of Krabi – the only show that is organised by the government and with all the artworks displayed outdoors.
Cynics may point out that Thailand is catching biennial (or alternatively, biennale) fever just as the rest of the world is cooling on the idea. The fashionably sardonic complaint among the champagne-quaffing art crowd is that the world doesn't need another biennial when there are hundreds, in all corners of the planet, already compet­ing for attention. But the sudden flurry of activity in Thailand and the colourful personalities behind the events give insight into a can-do, democratic spirit that has flourished despite four years of military dictatorship.
Biennials took a while to catch on. In the nine decades after the city council of Venice, Italy, opened the first, La Biennale di Venezia, in 1895, only three other cities launched their own version of a non-commercial, international visual art expo held every other year: São Paulo, Brazil (1951); Sydney, Australia (1973); and Havana, Cuba (1984).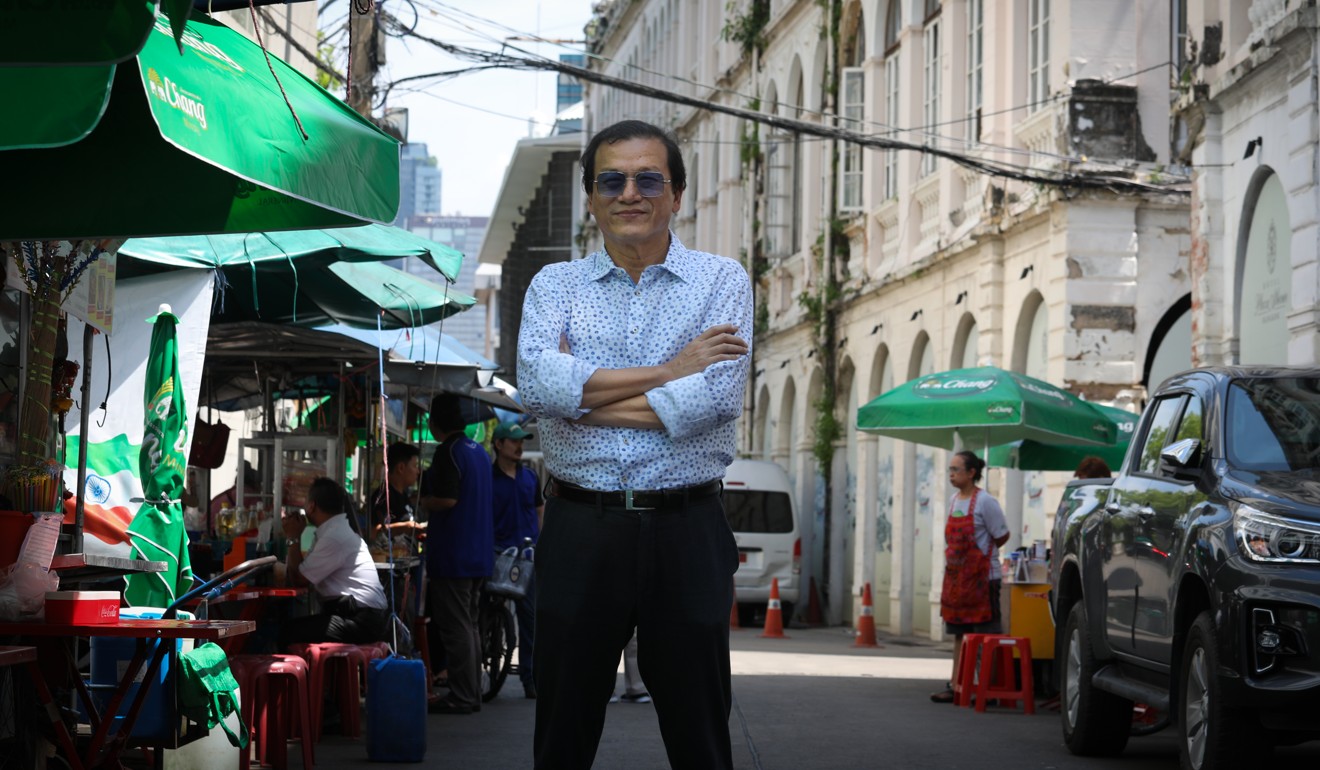 And then the concept took off. In 2015, British art theorist and biennial critic Peter Osborne counted 175 active events. This year, Anthony Gardner, head of the Ruskin School of Art, at Britain's Oxford University, told a Hong Kong audience that a liberal estimate would put the total closer to 300.
The usual criticisms include the cost and the way these mega events reinforce the capitalistic nature of the art world. They suck up resources from independent ini­tiatives, are too focused on providing spectacles rather than good art and are used as propaganda by dictator­ships keen on projecting a false image of open-minded­ness. The list goes on.
There are positives to art biennials, too. The scale of these months-long exhibitions has made them the cornerstone of art-history-making, which means that having one on your home turf is a way to stand up and be counted. They boost soft power and local infra­structure supporting the arts, encourage more collecting and can revitalise entire neighbourhoods. And then there is tourism. Each Venice Biennale is visited by more than 600,000 affluent individuals.
But surely Thailand, like Venice, doesn't need more tourists? Or does Thailand think it is attracting visitors of the wrong kind?
We need quality tourism in Bangkok, and the biennale can help promote the city's rich heritage and culture
Last year, Thailand's Ministry of Tourism and Sports launched a campaign to attract long-stayers and stopped setting a quantitative growth target. Visitors arriving by air are now shown a video before landing that urges foreigners to turn their back on sex and drugs and instead explore Thailand's heritage and natural sites.
"We need quality tourism in Bangkok, and the biennale can help promote the city's rich heritage and culture," says Apinan Poshyananda, chief executive and artistic director of BAB.
The art historian, as eloquent in English as he is in Thai, is a powerful, well-connected figure who has enjoyed a varied career. He was a popular teacher at Bangkok's Chulalongkorn University and founded its art centre, a place known for bold experimentation. In the early 2000s, he joined the Ministry of Culture, becoming permanent secretary for two years after the 2014 coup that ousted prime minister Yingluck Shinawatra.
Little surprise, then, that of the four new events, BAB has generated the most noise internationally – it was unveiled at the Venice Biennale last year – and it is certainly the most slick.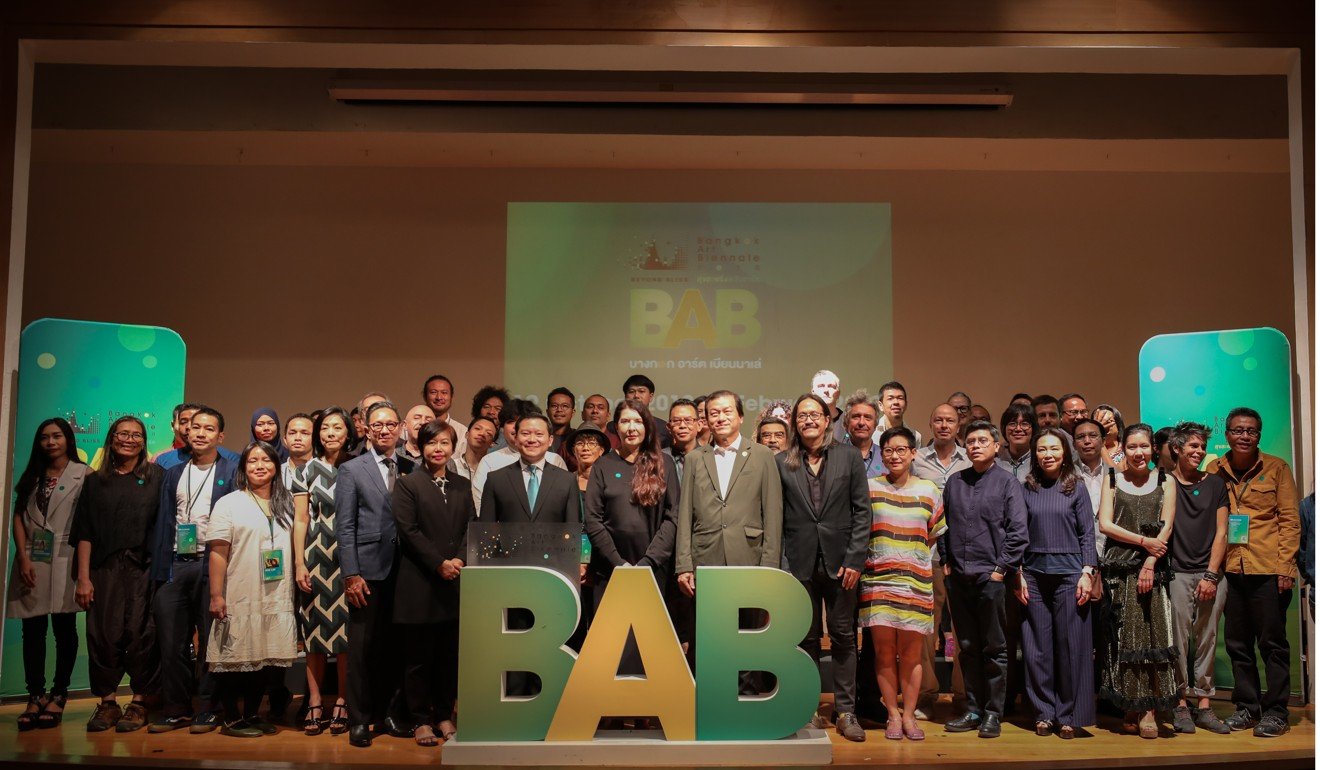 Soon after Apinan left the ministry, the government revived plans for a Thai biennial that he had helped draw up. But Apinan decided to put on his own event, by bring­ing together the most unlikely of bed­fellows: a Thai-Chinese alcohol empire and the abbots of some of Bangkok's most venerable temples.
ThaiBev is the Sirivadhanabhakdi family-controlled conglomerate with sales of US$5.8 billion last year that is responsible for those nasty hangovers caused by Chang Beer and SangSom rum. The family are also major property developers. Together with fellow property giants such as Central Group and Siam Piwat, they set aside 150 million baht (HK$35 million) to fund the first three editions of BAB and to provide exhibition spaces in the city's glitziest shopping malls.
The artworks in those centres tend to be retail-friendly and Instagrammable, the accessible end of what BAB has to offer. But more interesting works can be found at BAB Box, the pop-up gallery ThaiBev built next to its massive One Bangkok development (on the site of the old Suan Lum night market, in the heart of the city), where, for example, a provocative diptych of Adam and Eve by Thai artist Natee Utarit is on show.
Visiting these venues gives a sense of the building boom that is under way in Bangkok, three years after bombs exploded out­side the Siam Paragon shopping mall. But the BAB's biggest coup is to have roped in three Buddhist temples as venues.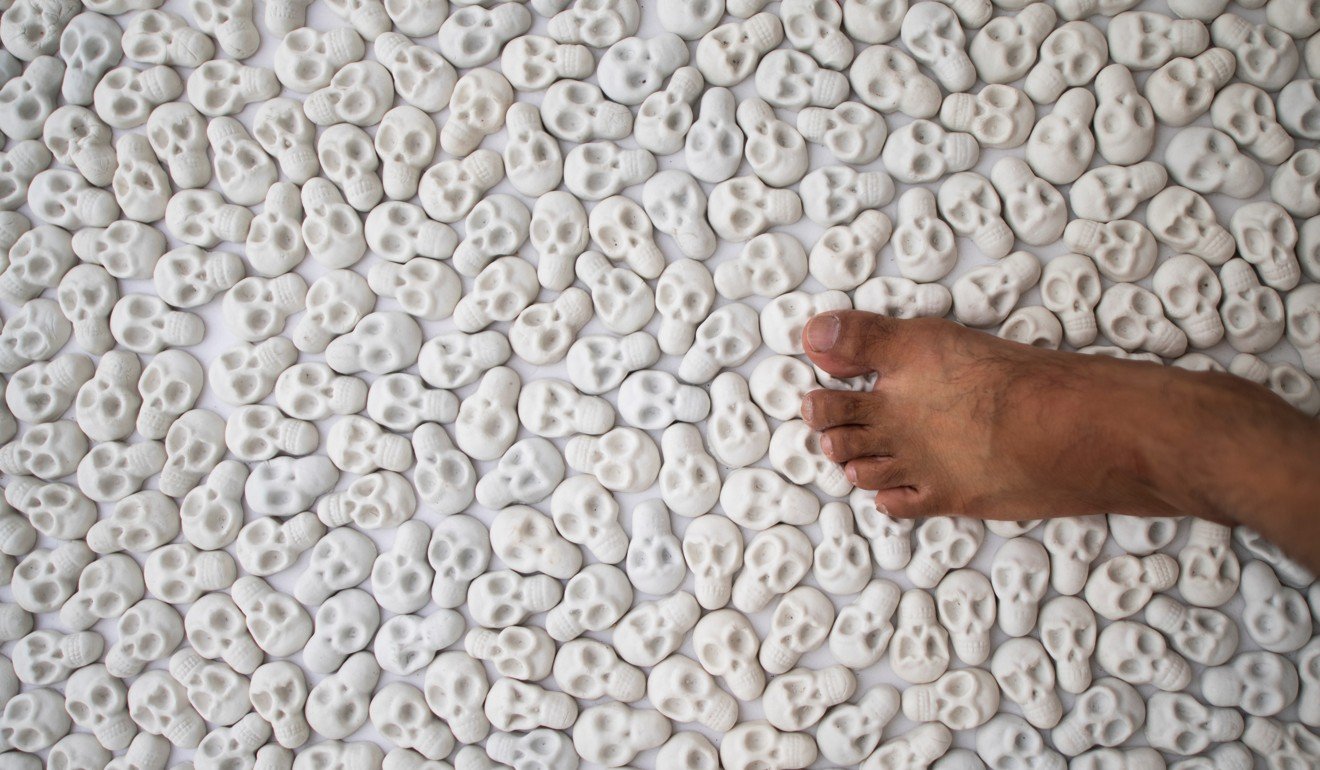 It is jarring to see the Chang Beer logo appearing on BAB banners within temple compounds; 13 years ago, thousands of anti-drinking Buddhist monks protested against ThaiBev's initial public offering in Bangkok – successfully blocking it.
"I spent a lot of time speaking to the abbots and con­vinced them that temples have always been enriched by art," Apinan says.
This has led to stunning installations, such as Nino Sarabutra's What Will You Leave Behind? (2012). The Thai artist has paved the grounds of a columbarium beneath the gleaming white sutra of Wat Prayoon with 100,000 tiny white ceramic skulls. She encourages visitors to meditate on mortality while walking on them.
Another Apinan triumph was to get legendary Serbian perform­ance artist Marina Abramovic on board. Her epon­y­mous institute has helped prepare eight artists for perfor­m­ances at the Bangkok Art and Culture Centre, which, incidentally, is in crisis after the city government cut its funding: a reminder that biennials do not guarantee broader support for the local art scene.
Seeing masochistic performances en masse may not be to everyone's taste, but Abramovic's appearance in a city that some describe as "art-celebrity-starved" has caused a stir.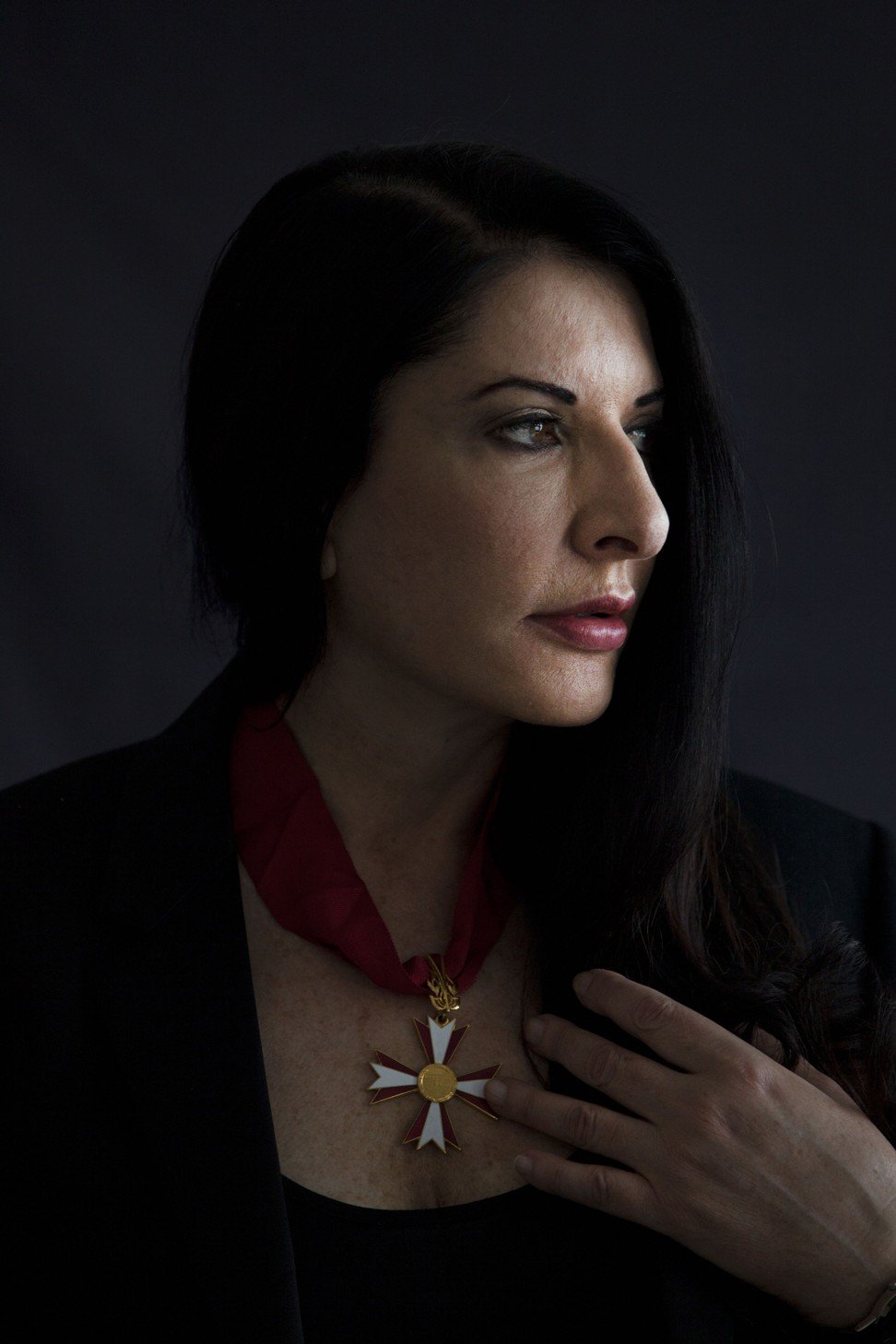 Apinan has rather cannily distanced the BAB from the government – a non-elected military dictatorship – even as the Ministry of Tourism and Sports and the Tourism Authority help to promote the event abroad. Having been a govern­ment censor himself, Apinan was eager to highlight the fact that the curatorial team (well-respected figures from the region) had not blocked any political views, and that it was pleased to include a large number of works by female artists and those representing the marginalised, such as sex workers, Muslims in southern Thailand and the Rohingya.
During the international press tour, Apinan passed around a newspaper cartoon that showed Thai Prime Minister Prayuth Chan-ocha, leader of the junta, shouting at him for allowing anti-government art into the show (although this writer didn't see any while visiting).
If Apinan doesn't quite fit the mould of committed radical, there are plenty of other candidates in Bangkok. Take Unchalee "Lee" Anantawat and Jeff Gompertz, for example. The two friends launched the Bangkok Biennial in July with Liam Morgan, another Bangkok-based artist, stealing the march on BAB as the country's first. They hadn't heard about the other biennials when they came up with the idea about a year ago, they say, during an interview in their unassuming studio, Poop Press.
"We just headed to a shack and drank one night, and said, 'Bangkok has a big art scene but no biennial,'" says Unchalee, who, as well as being an artist, is a co-founder of the Speedy Grandma gallery and a teacher at King Mongkut's University of Technology Thonburi. "We said, 'Let's just do it instead of waiting for someone else to do it.' That's how we started."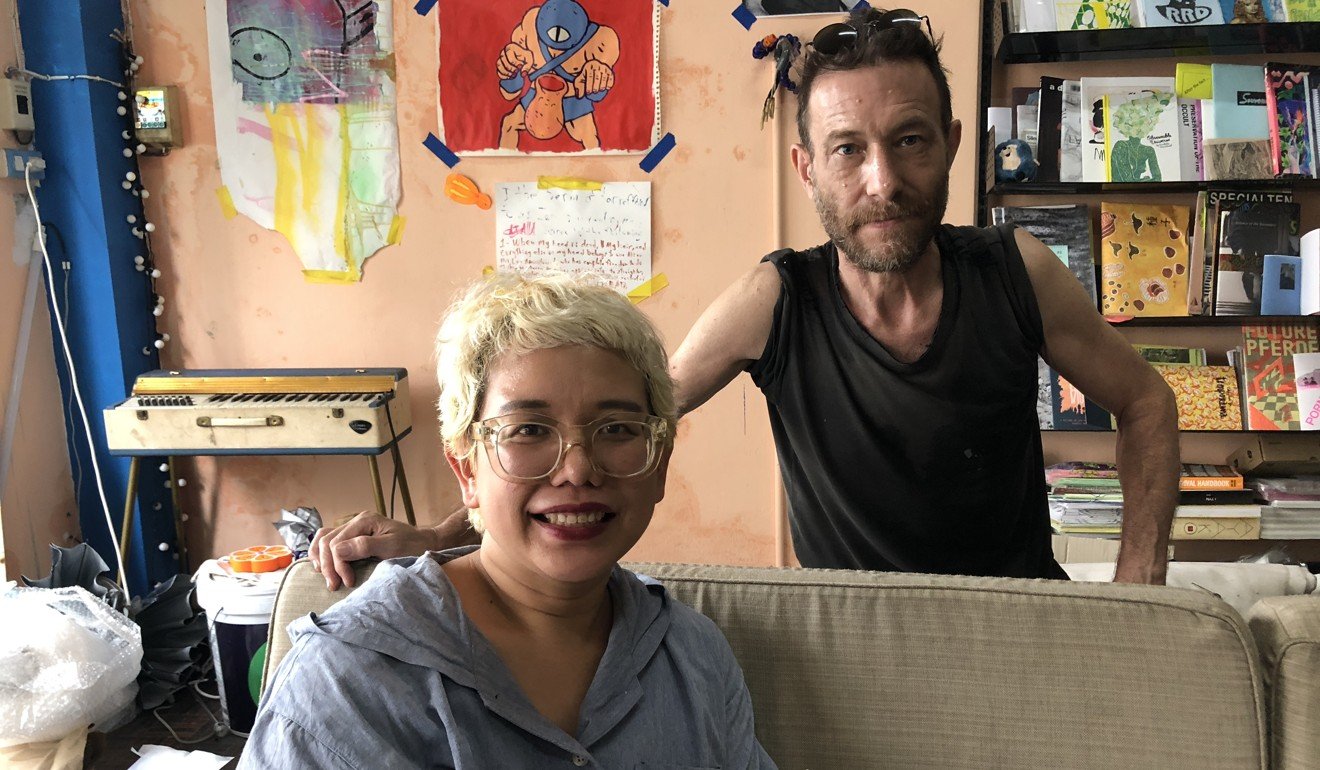 They decided their biennial should react against the top-down politics of Thailand by employing an unusual model.
"[We have] an open-door policy, which means anyone can join. We don't select," says Gompertz, an American visual artist. "If you want to set up a pavilion, find your own venue and just register with us. It has worked because the model resonates with Thai art and social politics."
Apart from "early adopters" who helped spread the word, most participants didn't know the identity of the founders when they signed up.
"We feel that people would have made too many assumptions before the event if they were stuck with the idea that these three people were organising it," says Unchalee.
Eventually, they loosened the anonymity policy for practical reasons.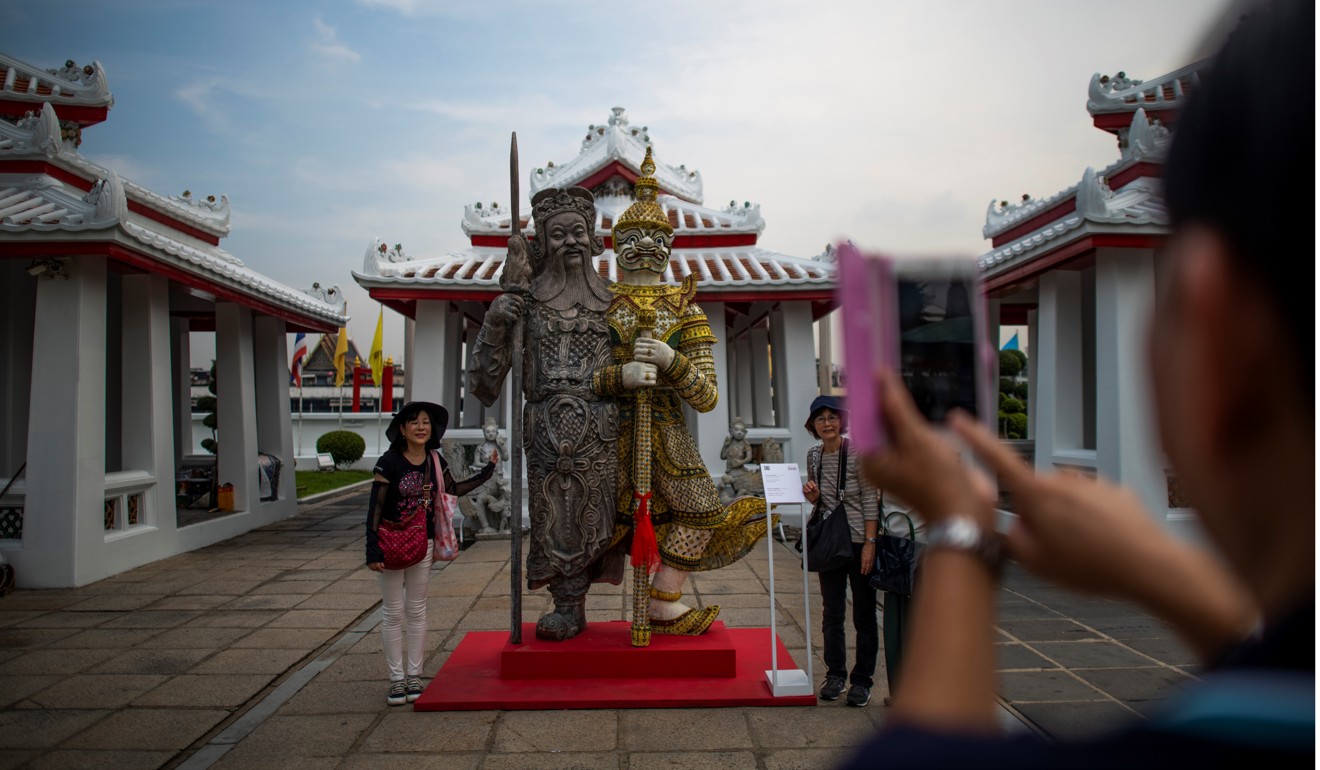 Remarkably, the event proved popular despite an absence of track record and personal references.
"One day, the Mexican cultural attaché contacted us, asking about the biennial and how to register," says Gompertz. "She then went out of her way to set up a Mexican pavilion at the National Gallery."
At the other end of the scale, in terms of venues, Hong Kong- and Bangkok-based Lara van Meeteren and Bart Wissink curated a pavilion in a back room of the flat they share with van Meeteren's brother. They made video recordings of interviews with 11 Thai and Hong Kong artists exploring how those subjects felt about changes in their own art ecosystems. Called Coming Soon, the project captures a range of views about the development of the art market, especially with regard to whether Thailand should go down Hong Kong's ultra-commercial route.
It is tempting to call the Bangkok Biennial the anti-biennial biennial, an early warning about the eager adop­tion of flashy, homogenised international models. After all, Thailand has produced several internationally successful artists, such as Natee, Rirkrit Tiravanija and filmmaker-cum-artist Apichatpong Weerasethakul, without a biennial. And there are well-run, well-established local festivals, such as Khonkaen Manifesto. But Gompertz says he under­stands artists' frustration at the small local collector base. In the Sotheby's autumn modern and contemporary Southeast Asian art sale in Hong Kong, on October 1, Natee was the only Thai among the 125 artists represented.
We are inspired to do things radically. But being artists doesn't mean we don't want gallery representation or to sell our work
"We are inspired to do things radically. But being artists doesn't mean we don't want gallery representation or to sell our work," Gompertz says. "It'd be disingenuous to say that we are anti-biennials. We'd love to have VIP events if we can. Everyone wants a platform."
"For my part," says Unchalee, "I want to show that you can do something without big money."
The biggest struggle the pair had was with the no-vetting policy, which meant the inclusion of some artwork they didn't even like.
"Some [works] are borderline inappropriate," says Gompertz. "But we posted everything on Facebook without favouritism. It was up to the audience to say whether it was good or bad."
He adds that nobody entered work that would have been considered lèse-majesté or anti-Buddhism, two big taboos in Thailand.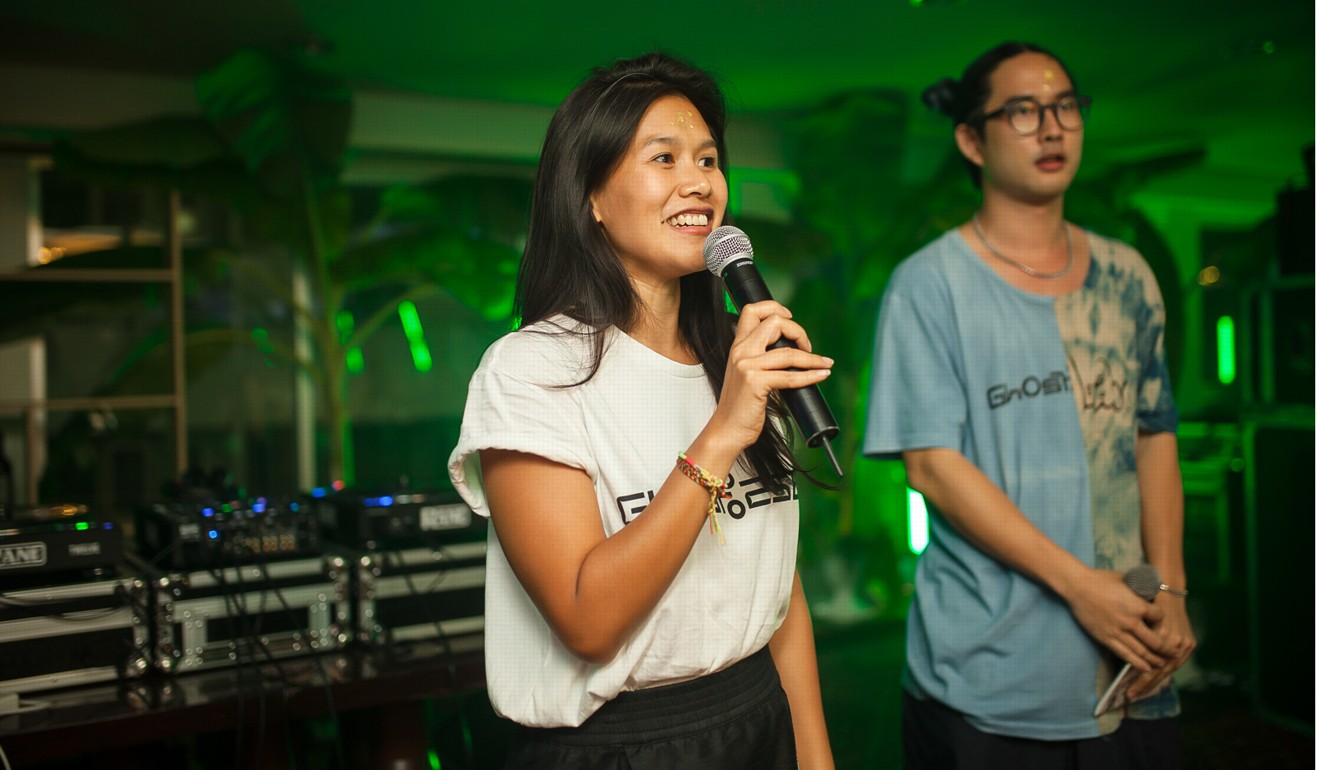 The name Ghost:2561 references the year 2018 under the Buddhist calendar, not that there is a religious undertone to the triennial. The alter­native calendar simply points to the fact that many of the videos challenge the notion of a singular reality in the digital age, says Chomwan Weeraworawit, one of the event's organisers.
Curator Korakrit "Krit" Arunanondchai, a successful artist in his own right, is an earnest, fast-talking bundle of energy who is keen to challenge the tyranny of an art market constructed on Western concepts and hierarchies.
"I started talking to the gallery that represents me, Bangkok CityCity, about some kind of video art festival at their space. And then Judha Suwanmongkol, the curator and writer, got involved and it became this new way of sharing art through storytellers. Instead of having captions and wall texts telling you about the videos, you have indi­viduals who have been through our workshops on how to engage with the audience," he says.
Then, other venues became available, such as the N22 cluster of art spaces and galleries, and Jim Thompson House, the beautiful teak home turned into a much-loved museum.
Asia has really moved forward with its technology but it can do that and do away with the Western idea that technology and traditional belief systems are opposed to each other
The videos have been meticulously chosen, making Ghost the only Bangkok event that has any cohesion to it. Two works in particular merge the digital with the audi­ence's physical reality convincingly. American artist Ian Cheng's Emissary Sunsets the Self (2017) is a computerised environment that runs on self-learning artificial intelli­gence, and the audience runs the risk of being sucked into the complex rules that run the rather terrifying world. The rendition of a hellish post-human landscape in Canadian filmmaker Jon Rafman's Deluge (2018) is so terrifying, many viewers cannot bear to watch the eight-minute video to the end.
"With Ghost, we want to introduce art through story­telling, which is pretty much the same as storytelling in the animism tradition," Krit says. "Asia has really moved forward with its technology but it can do that and do away with the Western idea that technology and traditional belief systems are opposed to each other."
This way, he says, the event challenges the Western notion that contemporary art can be received in the same way every­where because everywhere is assumed to be post-globalised and the same.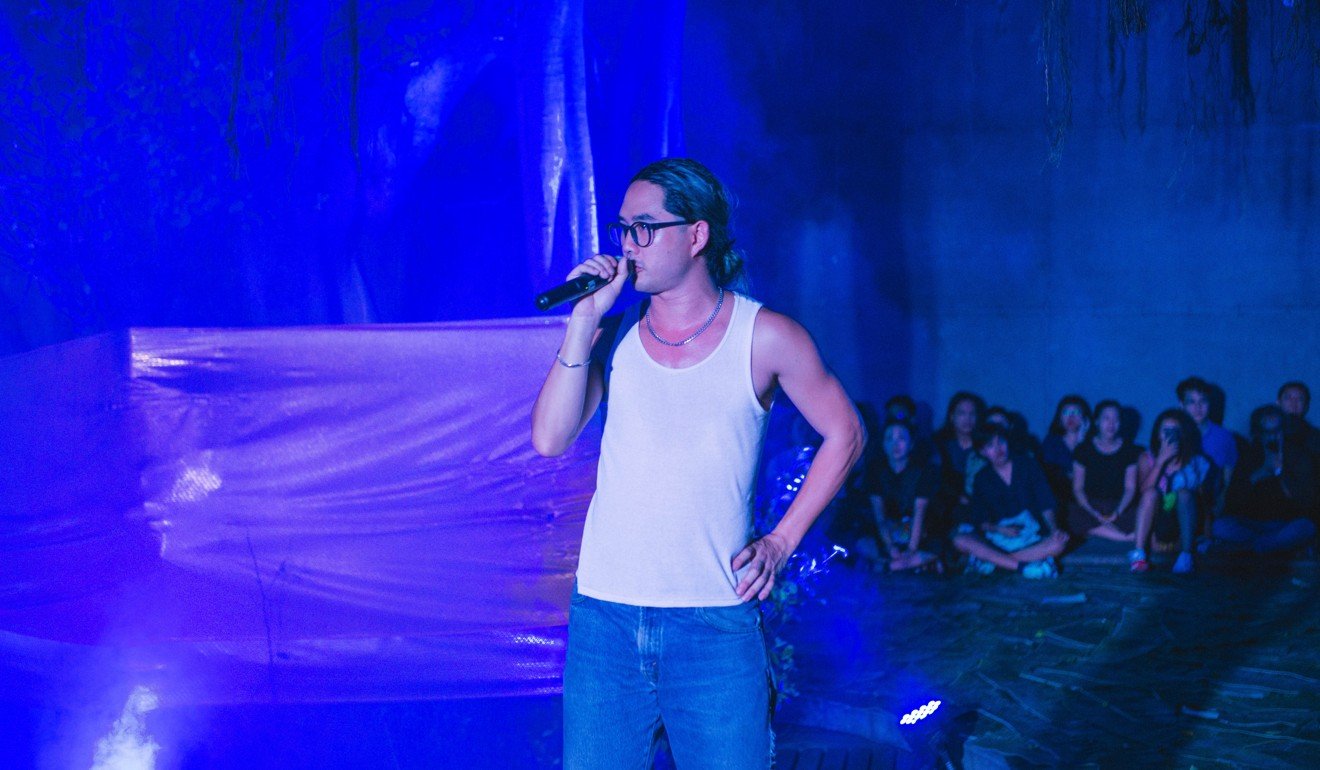 Now, it is Krabi in the spotlight.
Organised by the Ministry of Culture, this biennial has been met with the most scepticism. Unlike the other three, its curator is an outsider – Jiang Jiehong, a China-born academic who teaches at Britain's Birmingham City University. He has faced enormous chal­lenges in putting together an outdoor affair using beaches, forests and other logistically chal­lenging venues, and in insisting that all works are new commissions made locally.
Some artists pulled out after it became clear that their proposals would not be carried out as specified, mainly for logistical reasons.
On the day we speak, just ahead of the November 2 opening, he has been in meetings with the governor of Krabi, Kittibodee Prawit, about urgent financial matters and there has been a stand-off between Chinese conceptual artist Zhao Zhao and the government. The artist has made a sculpture of a pineapple with real gold that he plans to abandon to the waves at the end of the biennial.
"The government feels that they have paid for the construction cost and so are entitled to keep the artwork," Jiang says. "The artist and I think that it would just be a silly sculpture without that final gesture."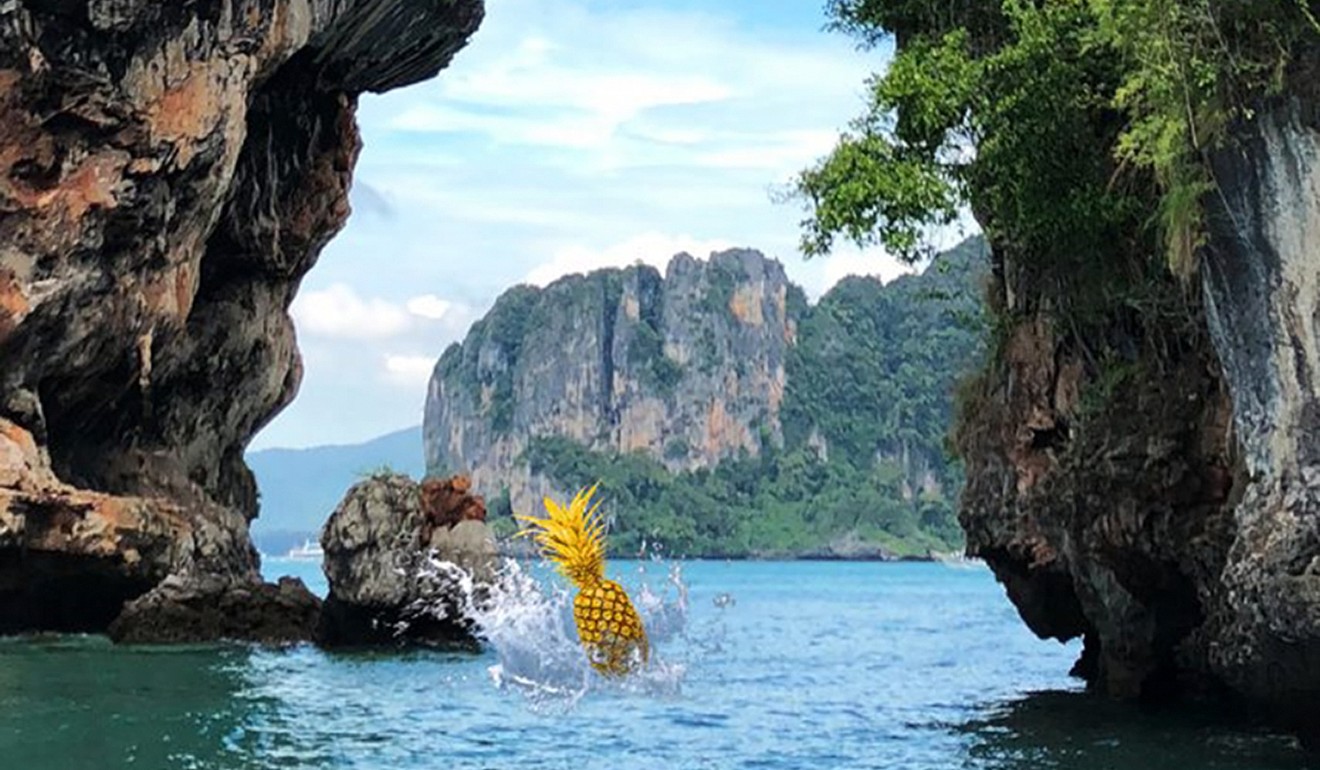 Jiang has already lost one battle with the authorities.
"I asked them to consider delaying the opening since quite a few pieces are not yet in place. But they insisted on going ahead," he says. "I will give private viewings on December 20, when everything is ready."
Despite the many challenges, Jiang feels the Thailand Biennale can bestow a meaningful legacy, because the production has involved a lot of people in Krabi, a province better known for its beaches than anything cultural.
"I have said to the governor that he should fight for the biennale to be held in Krabi again next time," says Jiang. "The first edition is always messy. We have been through the difficulties and now we should own it. 'Now you have a chance to transform your province from a tourist site to a cultural centre.'"
It's not just Krabi. Bangkok, too, will need time to com­prehend the overall impact of the new events. One thing's for sure, Krit says, "It's great to have all these different kinds of models. When you have more than one, it's easier for everyone to decide what they want a biennial to be."
And that sounds very much like democracy.