At 6am, a short drive from the steel-producing city of Xingtai, deep in the rural flatlands of northern China's Hebei province, acrid pollution hangs heavy in the air and the monotonous land­scape is desaturated of colour. At the Mu Mengjie School for the Blind, home to 100 or so visually impaired students, a caretaker sweeps away leaves that fell in the night.
The children, in dormitories lining a courtyard, stretch and rise for their morning exercises. They gather in rows under the watchful eye of their teacher, who leads them in a series of stretches, jumps and synchronised movements.
Each row is monitored by one child, who walks up and down, checking his or her class­mates' feet are in the right position, and correcting them if they are not. A song plays over a loud­speaker as the children shuffle and dance themselves to wakefulness.
One of those monitors is 16-year-old Shungze, who is among the 75 million people in China recognised by the World Health Organisation as living with some sort of visual impairment. Three quarters of these live in rural areas, where a chronic lack of infra­structure means many disabled children do not attend school.
"I am one of the oldest in the school and I have to take care of my [two] brothers and sister [also students at the school]. If they need anything, they will tell me and I can go and tell the teachers," says Shungze, overcoming his initial shyness to reveal a quiet confidence. Sitting across from me in a classroom, he shuffles his feet, curious.
The blackboard is covered in characters, wooden desks are arranged in tidy rows. On a table in the corner, Braille textbooks are stacked. The books are waxy with use, many children having run their fingers along the small bumps protruding from their browning pages.
In the playground, as his friends dance and chase falling willow blossom, Shungze tells me that he can see a little, but it is as if through a cloud. Like their father, he and his siblings suffer from a congenital condi­tion that has affected their sight since birth. To look at them is to gaze upon variations of the same face, but they differ greatly in personality.
Shunze, 15, the second in line, is thoughtful and pensive. Usually boister­ous Aoze, 14, grows silent when I bring out my audio equipment, watching inquisitively from the back of the room. Shunjun, the sister and, at 12, the youngest, is impish and cheeky, pulling microphone cables out of my recorder and scattering my notes when­­ever my attention is diverted. But Shungze is clearly the leader. He is an active, cheerful young man, enthusi­astically displaying the kung fu moves he learned at a travelling theatre before joining the school, and help­ing a teacher move materials on the construction site of a new classroom.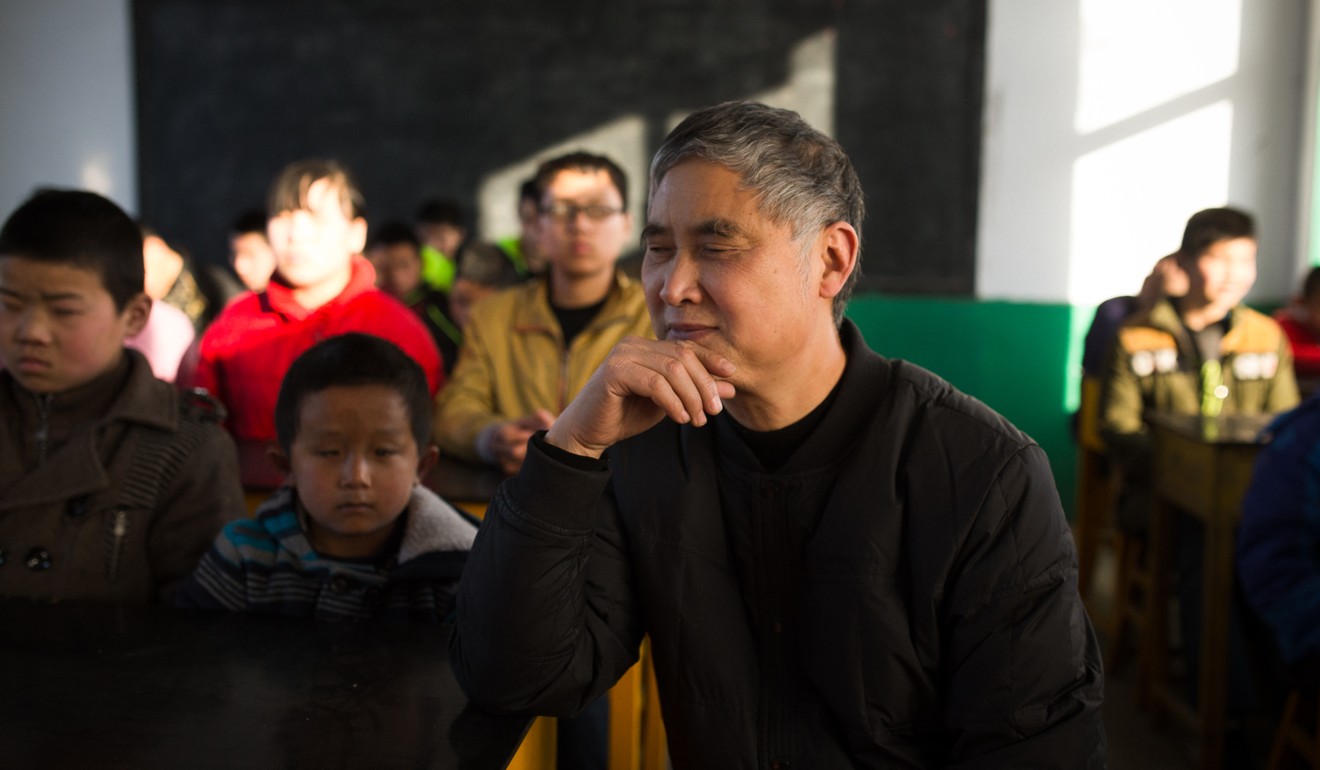 Mu Mengjie, who founded the school in 1999, was born blind in 1965. He left home at 13 and became a street performer with his brother, before becoming a fortune-teller. His early years were tough, so he built the school as a haven, to shield visually impaired children from some of the pain he had experienced.
"When I told my family I wanted to start the school, they wouldn't support me," Mu says. "I didn't want to earn money from my students. I wanted all their studies and accommodation to be free. My family was shocked by the idea. They would ask, 'How will you make money to support the school?'"
Mu claims that since the school opened, more than 300 students have graduated. Some have married and, he says with pride, most have found employment. Funding and resources, however, are hard to come by, and while the government offers a helping hand, it is not enough.
Many of the parents say they regret finding out about the school so late. They never thought their blind children could earn their own money
The school has a yearly expenditure of about 600,000 yuan (US$87,500), says deputy headteacher Zhang Jianli, covering salaries, accommodation, food and equipment. Government subsidies pay for just over a third of the total, with private donations covering only another 10 to 20 per cent of costs, meaning the school runs at a constant and significant deficit, says Zhang.
Younger students receive primary education and nearly all of them will go on to vocational training, with adult classes in massage provided at the school. Training to become a masseur can lead to financial and social inde­pendence that would otherwise have been impossible.
"Many of the parents say they regret finding out about the school so late," Mu says. "They never thought their blind children could earn their own money – sometimes even more than normal people."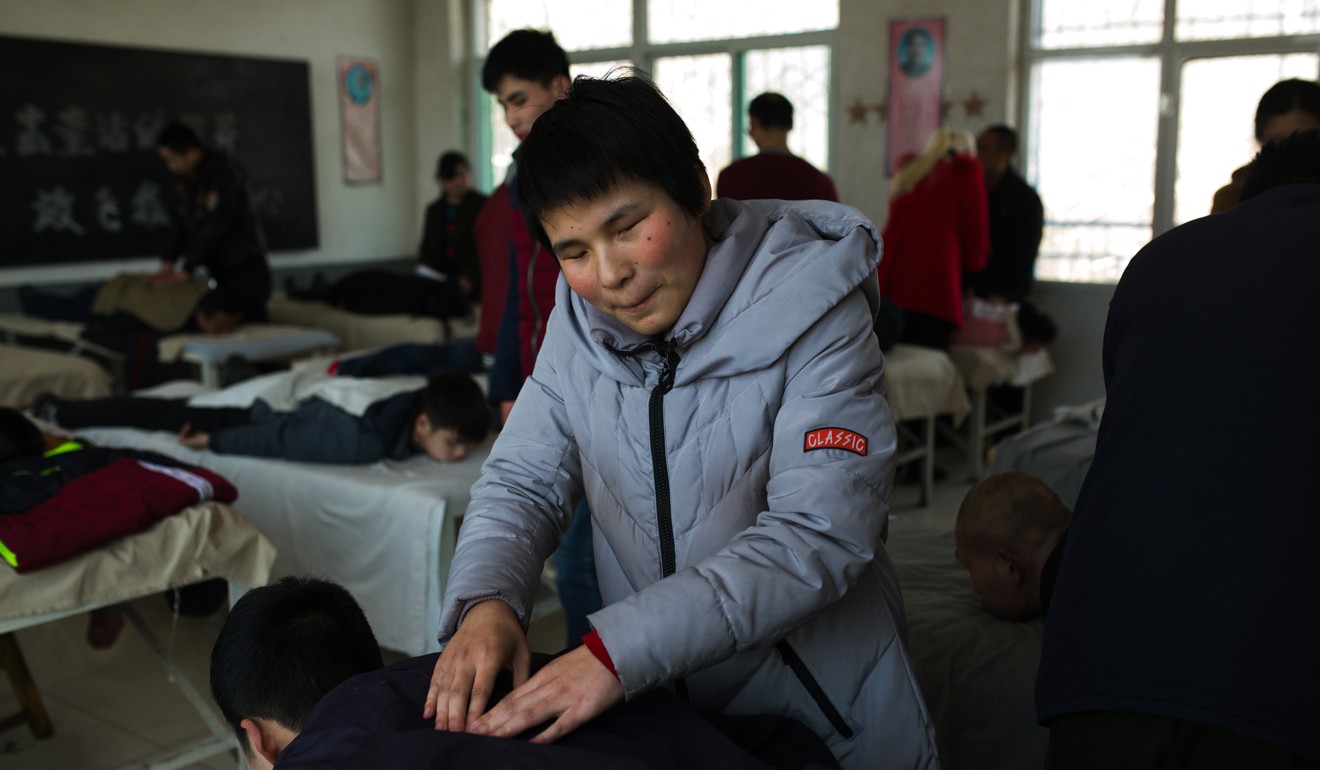 All of the teachers at Mu's school are self-trained musicians, and they gather the children through­out the day to sing. During break times, hallways rattle with laughter and the soft brush of small hands mapping the walls. Come evening, the reedy strains of an erhu in a teacher's hands flow across the courtyard, and most of the children carry a radio, for many their primary connection with the outside world.
"They experience the world with their ears, nose and hands, and are very sensitive to sound," says teacher Mu Lifei, a niece of Mu Mengjie. "At night they shout, 'Don't talk! Teacher Mu is coming!' They can tell which teacher it is just by their footsteps. At the beginning, a lot of the students couldn't even pick up a pair of chopsticks. We've come a long way."
Another of the school's challenges is finding qualified teaching staff prepared to relocate to the countryside. "Graduates studying special education will find jobs in cities and won't come here," Mu Lifei says. "Blind schools in cities have professional teachers and musical instruments. We only have old electric pianos here."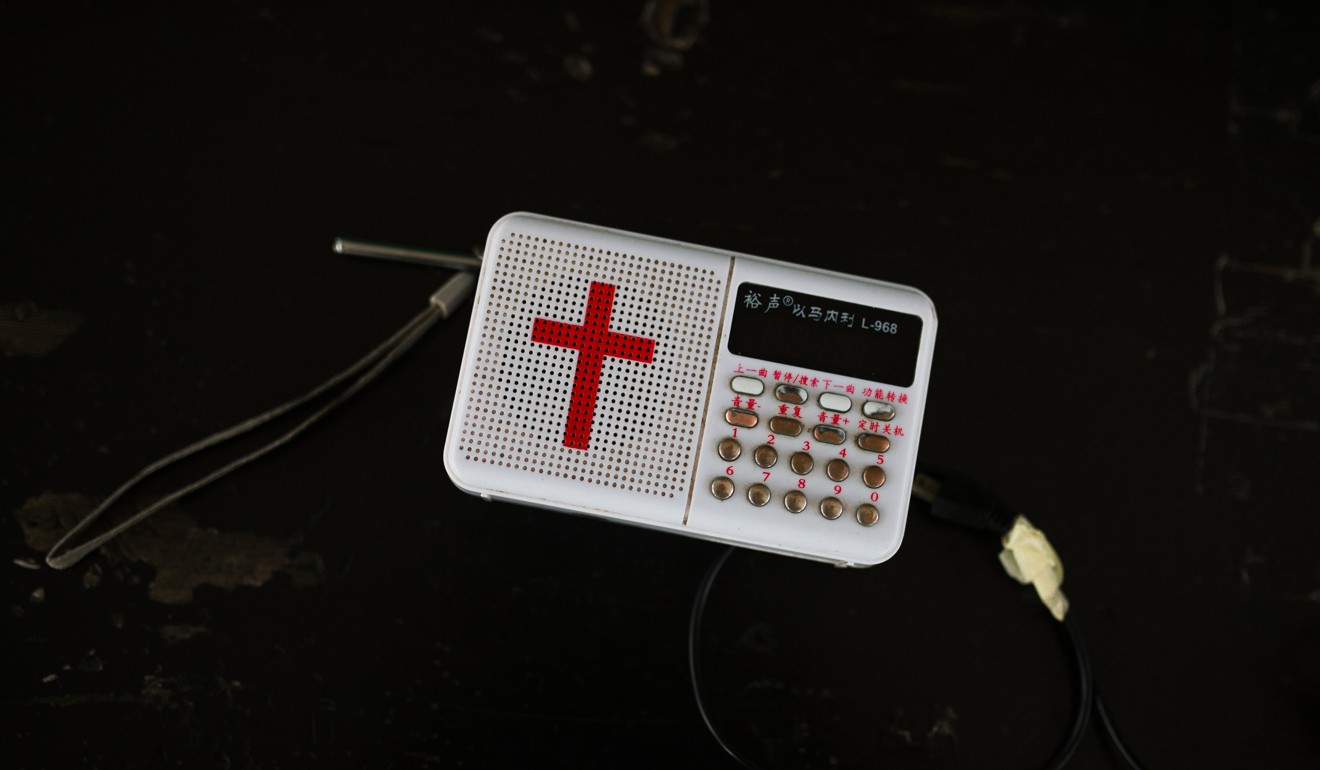 This is not an unusual situation for a rural institution catering to disabled children. Private schools dedicated to the visually impaired are scarce across the country. The few public schools providing a similar service are often well equipped but can cater only to a limited number of students, and are largely based in urban centres on the mainland's prosperous east coast.
What is more, the attempted integration of disabled students into mainstream schools has been unsuccessful. A 2013 report by Human Rights Watch found that despite the government's ratification of the United Nations Convention on the Rights of Persons with Disabilities in 2008, which means schools and universities are legally obliged to provide a suitable teaching and accommodation framework for disabled students, a lack of "clear and consistent strategy" has allowed many institutions to sidestep their obligations.
The report also found that discrimination against disabled children and parents was widespread, under-resourced teachers lacked infrastructural support (often despite their best intentions to assist students) and many disabled people were dissuaded from entering – or simply refused entry to – public schools. Additionally, the schools that many were assigned to were too far from home to be a practical solution.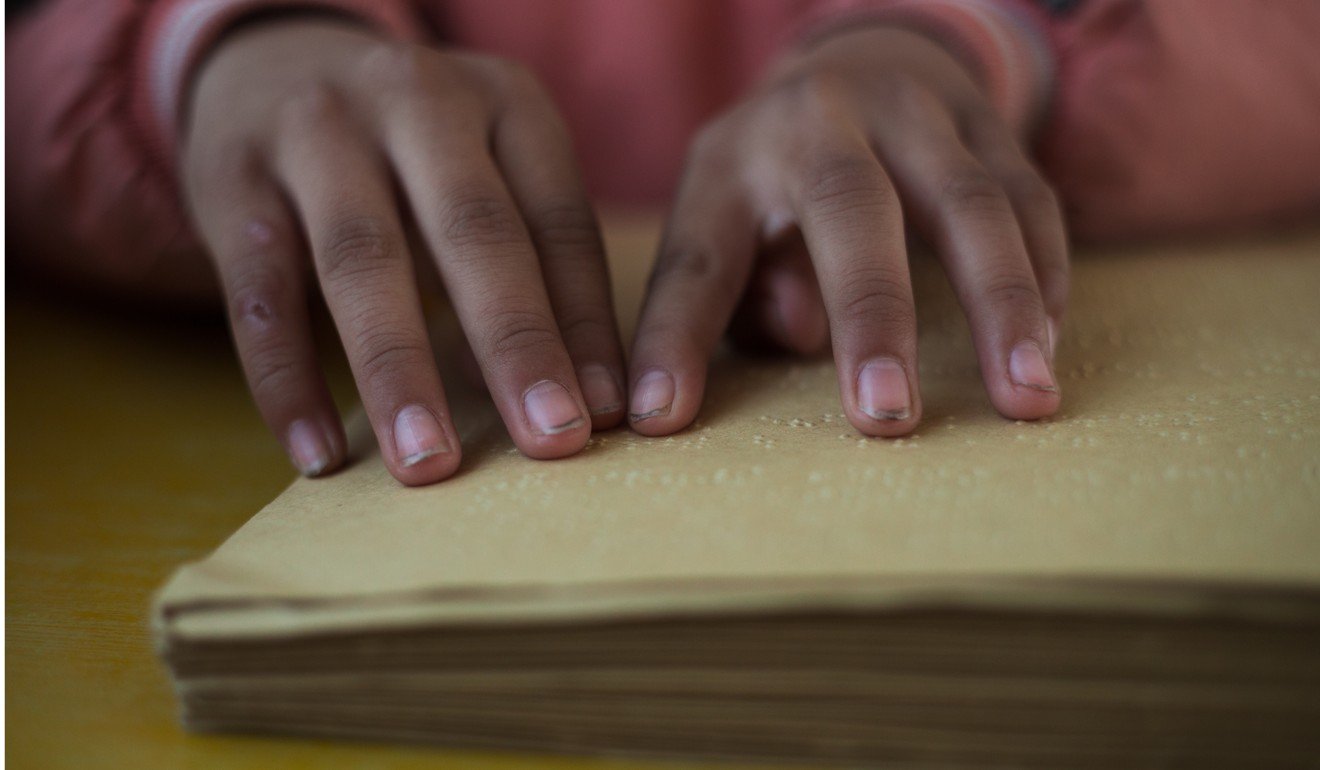 As a result, many disabled students have given up on mainstream education, either returning home with next to no schooling or seeking a different route in one of the 2,080 special schools across the country. While the govern­ment has invested in these schools, they are large­­ly segre­gated from the public education system, add­ing to the social isolation of students. For these youngsters, accessing a level of education available to most Chinese citizens is largely impossible.
Mu Lifei's words are echoed by a blind teacher – who prefers not to give his name – at a special school in Hohhot, capital of the northern Chinese province of Inner Mongolia. "In Beijing, they have the resources to implement policy, and some regular schools have accepted blind children," the teacher says. "But as an undeveloped area here, inclusive education in Inner Mongolia has developed so slowly."
The teacher has, however, enjoyed some success in intro­ducing inclusive educational techniques into his classrooms. And his students use assistive technologies such as iPads and audiobooks. He has also been working to introduce the Individualised Education Programme (IEP), a progressive but labour-intensive approach to the develop­ment of children with special needs, and which requires regular meetings between parents, children, teachers and policymakers to determine the best way forward for each student.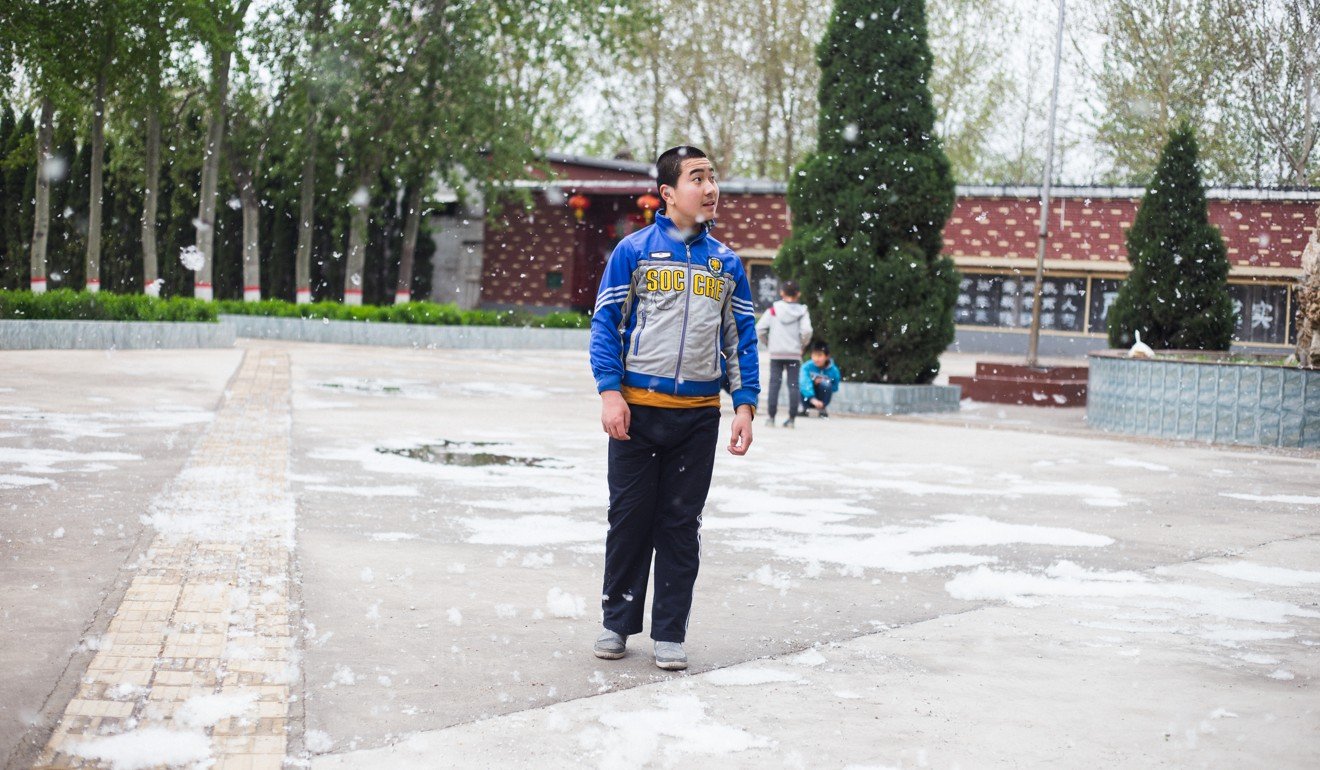 In the United States, the IEP has had success when used from a young age, and is often conducted by teachers who travel to the homes and schools of students. They provide tutoring in literacy, Braille and transcribing materials, as well as aiding the develop­ment of life skills.
The teacher in Hohhot has attempted to emulate this programme, but is frustra­ted by an enduring conservatism among colleagues. "Traditional approaches to education are very strong," he says. "Professional teachers just won't come here."
It was this situation that brought Wang Guoming, 14, and his father to Beijing, where they now share a small flat with another family on the northern outskirts. Guoming is an accomplished erhu player and a passionate musician, and his father brought him to the city eight years ago. His mother and elder sister have remained at the family home in Shaanxi province.
"There is a blind school in our hometown but Beijing School for the Blind is far more professional," the father says. "I wanted Guoming to get a better education here."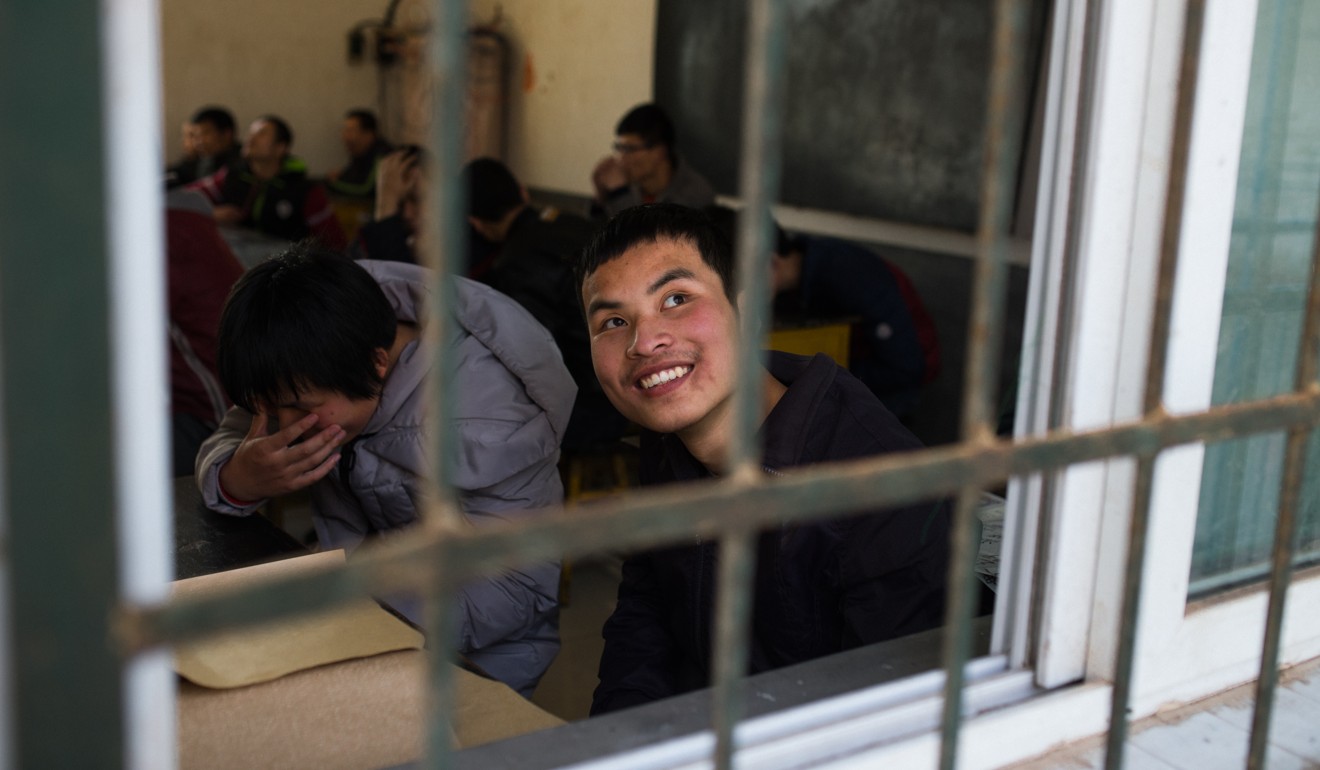 Guoming is attempting to win a place at the secondary school affiliated to the Central Conservatory of Music. "We know Guoming might not be accepted," his father says, "and we are prepared for that, but we have to at least try."
In a traditional courtyard house five minutes' walk from central Beijing's shimmering Houhai lake, the Beijing Hongdandan Education and Culture Exchange Centre runs a weekly movie screening for the visually impaired, with many travelling for hours to attend. All are provided with an audio commentary and tactile aids to help them understand what is happening on screen.
Hongdandan develops assistive technologies such as digital book readers for use in the classroom and a cloud-based online audio library for the visually impaired.
"[Mu] Mengjie's school is really something unique," says Hongdandan's chief executive, Wang Dawei, sat in the office of a small recording studio on the building's upper floors. "We need to help them more with their teaching methods. Books and other publications in Braille, and audiobooks are all necessary for blind people, but it's not enough. All these technologies are limited and there's a huge information imbalance."
Social responsibility is a new concept in Chinese society. Much of our interaction with Chinese companies is well intentioned but short-lived and chaotic
The government purchases certain technolo­gies developed by Hongdandan, but the process is complicated and often unsuccessful. Therefore, the NGO relies on a net­work of foreign companies to provide funding.
"Social responsibility is a new concept in Chinese society," Wang says. "Much of our interaction with Chinese companies is well intentioned but short-lived and chaotic. Foreign companies have social responsibility departments to build lasting and meaningful relationships between corporations and NGOs."
Wang, however, sees progress, with an array of well-connected NGOs providing pastoral support for visually impaired people and an increasing number of assistive technologies under development, funded by corporate partnerships.
Back in Hebei, I meet Shungze. Misbehaviour earlier in the day landed him in detention, but he talked his way out of it and appears for music class wearing a cheeky grin.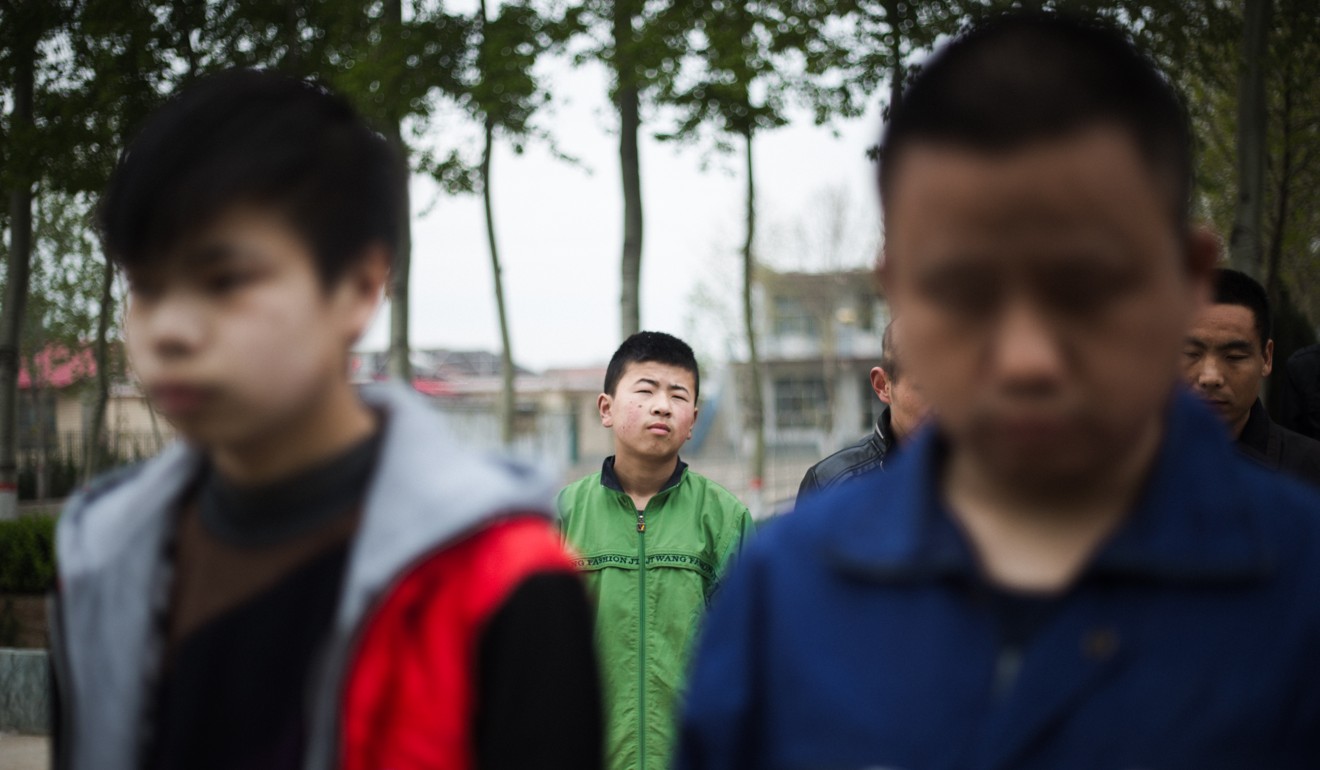 Shungze's friend Qingfa, 16, says he feels safe in the school, that he listens to the news and is fright­en­ed by stories of terrorists and the dangers of city life. Qingfa tells me that, like Shungze, there is a fog in front of his eyes and it is difficult for him to recognise people.
As darkness falls, the boys switch on their electric pianos and the room fills with their discordant experiments.
Mu's school is a beacon of hope in a country struggling to provide for its rural disabled population, and it is likely that after graduation, the boys will follow their peers and become professional masseurs.
"I'm hopeful for the future," says Hongdandan's Wang, in Beijing, who believes change will come with shifting social attitudes towards the rural disabled. "Society is moving in the right direction, but policymakers don't always know how to help people in need and they're afraid of making mistakes. Equality awareness requires us to not exaggerate impairments. Impairment should not be the standard by which we classify people. It should be the standard by which we classify services."
Additional reporting by Wang Xueying