Love them or hate them, Chinese tourists have taken over the world – and they are not going home any time soon.
There is no better place to grasp the scale of the phenomenon than in the Shanghai headquarters of Ctrip, China's largest online travel agency. In the network operation centre, data flows in real time across screens covering the walls, revealing what the company's 300 million users are purchasing, where they are travelling and what services they are requesting.
"The system also uses big data to make predictions for the day," says a company spokeswoman, pointing out two lines running across the video wall: one showing incoming data, the other predicting behaviour. "The more data we have, the more precise predictions become."
When a customer makes a purchase, a spot of light appears on a large map of China. The more affluent east coast shines bright while the west of the country remains dark, a visual radiography of the country's uneven economic development.
Ctrip claims that one out of every four outbound Chinese travellers searches for flights and books with the company, which also lists 700,000 overseas hotels and as many within China.
Only 6 per cent of the Chinese population owns a passport and the govern­ment issues 10 million new documents each year. This means two things: there is plenty of room for growth and the revolution is unstoppable
The lines on the screens may move up and down during the day, but the trend is always upwards. Despite a slowdown in economic growth, the Chinese made 71.3 million trips abroad in the first half of 2018, a 15 per cent increase on the same period last year, when they spent almost US$260 billion, according to the United Nations World Tourism Organisation (UNWTO). And the domestic market is even bigger. According to the China Tourism Academy (CTA), mainland tourists spent US$720 billion on 5 billion internal trips last year.
"Only 6 per cent of the Chinese population owns a passport and the govern­ment issues 10 million new documents each year," says Rafael Cascales, president of the Spain-China Tourism Forum (Fotec). "This means two things: there is plenty of room for growth and the revolution is unstoppable."
That is a prospect that worries hosts in already overwhelmed destinations around the world: from the previously sleepy streets of Tung Chung, in Hong Kong, to the Louvre Museum, in Paris, France; from the white-sand beaches that Thailand was forced to close for conservation to bustling shopping streets in Japan.
"Companies and governments woo them with all they can, but locals dislike them because they are perceived as rude, noisy and arrogant," Cascales says of Chinese tourists.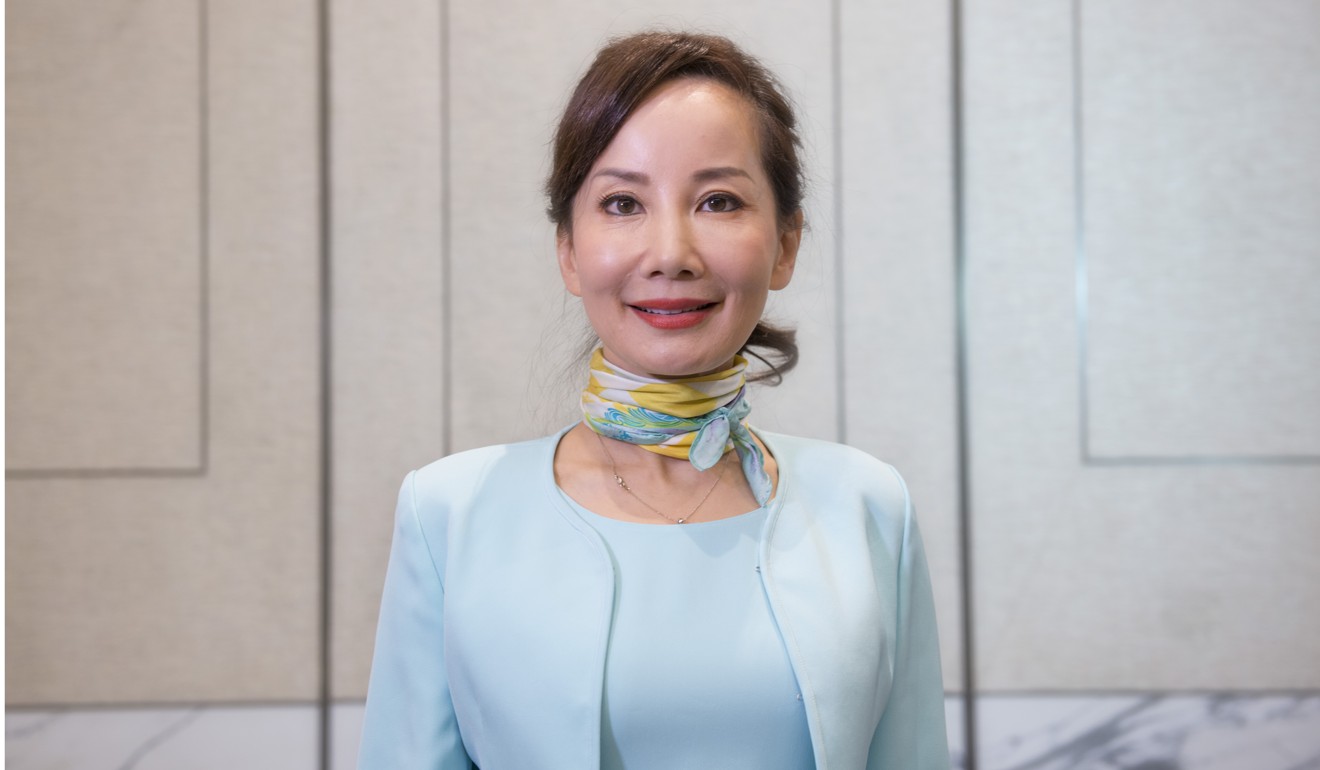 Jane Sun Jie, chief executive of Ctrip, believes the solution is more travel, not less.
"The more they go out, the better they become, because they learn from travelling and they know what people expect from them," Sun says, during an interview with Post Magazine in Macau, adding the wisdom of an ancient Chinese proverb: "It's better to travel 10,000 miles than to read 10,000 books.
"The brightest side of Chinese tourism is in the traveller's buying power, the job opportunities they create and the cultural exchanges forged on the way," she says. "The ugly side is linked to the country's vast population. In most cases, infrastructure across the world is not ready to accommodate the numbers Chinese bring.
"We have to make sure that our customers are aware of the regulations and customs [in host destinations]," she says. "For example, when they go to a church, many people don't know that they can't wear shorts or sleeveless shirts, so we have to tell them the proper way to dress. The same goes for etiquette at a Michelin-starred restaurant."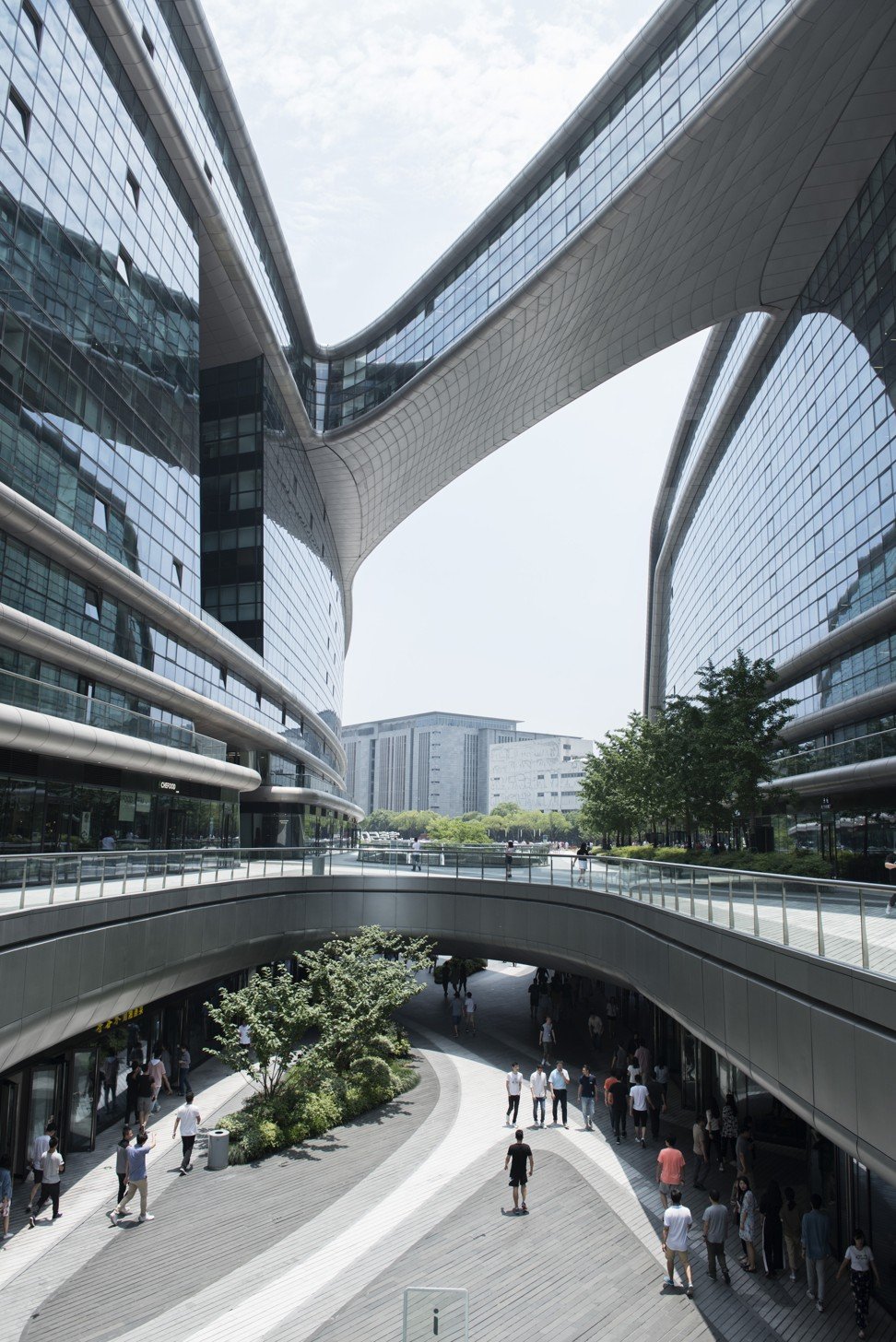 Offline, Ctrip agents hand out pamphlets explaining the dos and don'ts of a destination. Online, information is included with the itinerary customers receive after making a purchase, which also contains recommendations of places of interest. It is stressed to tour-group guides that they must make their clients aware of what is and is not acceptable.
"With time, customers are becoming more and more sophisticated," says Sun. "Twenty years ago, when China opened its doors to local tourists going abroad, language was an issue. Especially among the older generations, trav­ellers chose tour groups because it made them feel safer. Most of the Western countries would also only issue visas for tour travellers, so that was the only choice available."
Although still the preferred way to travel abroad for the Chinese, tour groups are now growing in number at a slowing rate. Independent travellers, on the other hand, are ever more numerous.
"Young generations are fluent in many languages, have a more adventurous spirit and enjoy many destinations where they can go without a visa," Sun says. "So instead of hitting three countries in seven days, they may spend the whole summer in a place, like a friend of mine who just spent a month exploring Paris."
A selfie at the Eiffel Tower is no longer such a precious must-have. Now, Chinese people want to explore uncharted territory and experience things rather than see them
But the rise of the young Chinese traveller, increasingly choosing to backpack like their Western peers, brings down the per capita expenditure of tourists from the world's most populated country. According to the CTA, in 2017, Chinese travellers made 7 per cent more trips overseas, but spent only 5 per cent more. Nevertheless, the fastest growing product group on Ctrip is also one of the most expensive.
"Our customised tours, which are family driven, have grown at a three-digit rate in each of the past three years," says Sun. "People can afford to travel in a more flexible and exclusive way. A selfie at the Eiffel Tower is no longer such a precious must-have," says Sun. "Now, Chinese people want to explore uncharted territory and experience things rather than see them."
A Ctrip survey finds that the first Eastern European destination to ease visa procedures, Serbia, enjoyed the highest growth in Chinese visitors during the first six months of 2018 (350 per cent), followed by Sweden and Finland, each with a growth rate of more than 200 per cent. Even Zimbabwe has seen a surge, after authorities in the African country decided to grant Chinese citizens visas on arrival starting from July 1.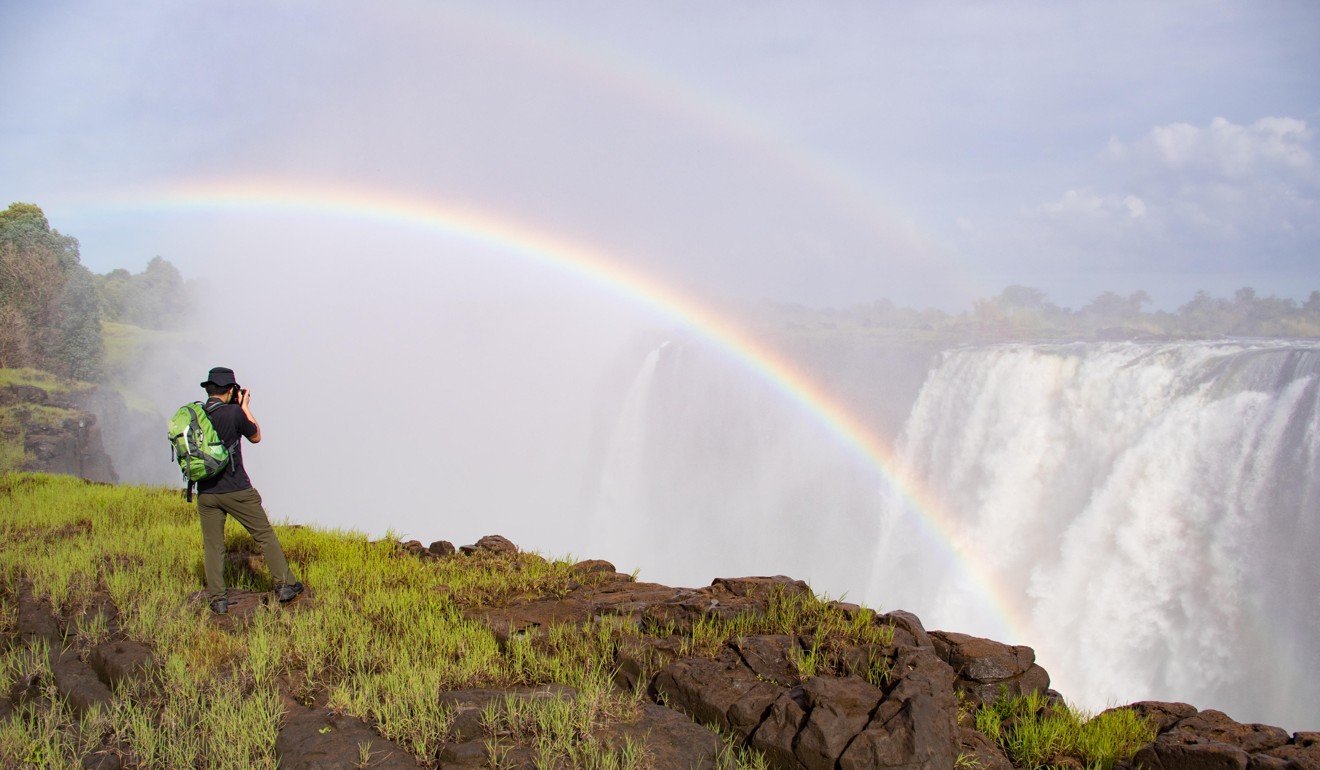 According to the China Outbound Tourism Research Institute (COTRI), 80 countries and regions now grant visa-free access or visas on arrival to Chinese visitors, a provi­sion that 45 per cent of the respondents to a CTA survey consider an important factor when choosing where to go.
Li Haitao, a professor of finance at the Cheung Kong Graduate School of Business (CKGSB), in Beijing, believes the upward trend in tourism will continue despite a slowing economy and depreciation of the yuan.
"Growth in the industry may slow down in the short term, but there are about 300 million Chinese citizens in the middle class, and last year only a third of them went overseas," Li says. "In first-tier cities, they have got used to travel, but there is a vast majority of Chinese still willing to see the world for the first time."
Li also believes this will bring some balance to China's trade surplus. "Imports of goods and services will increase, but Chinese people do not only want to purchase things, they also want to experience and enjoy," he says. "Travelling is a way to do both.
"It's up to each country to decide how they want to benefit from Chinese tourism, to make sure it becomes sustainable."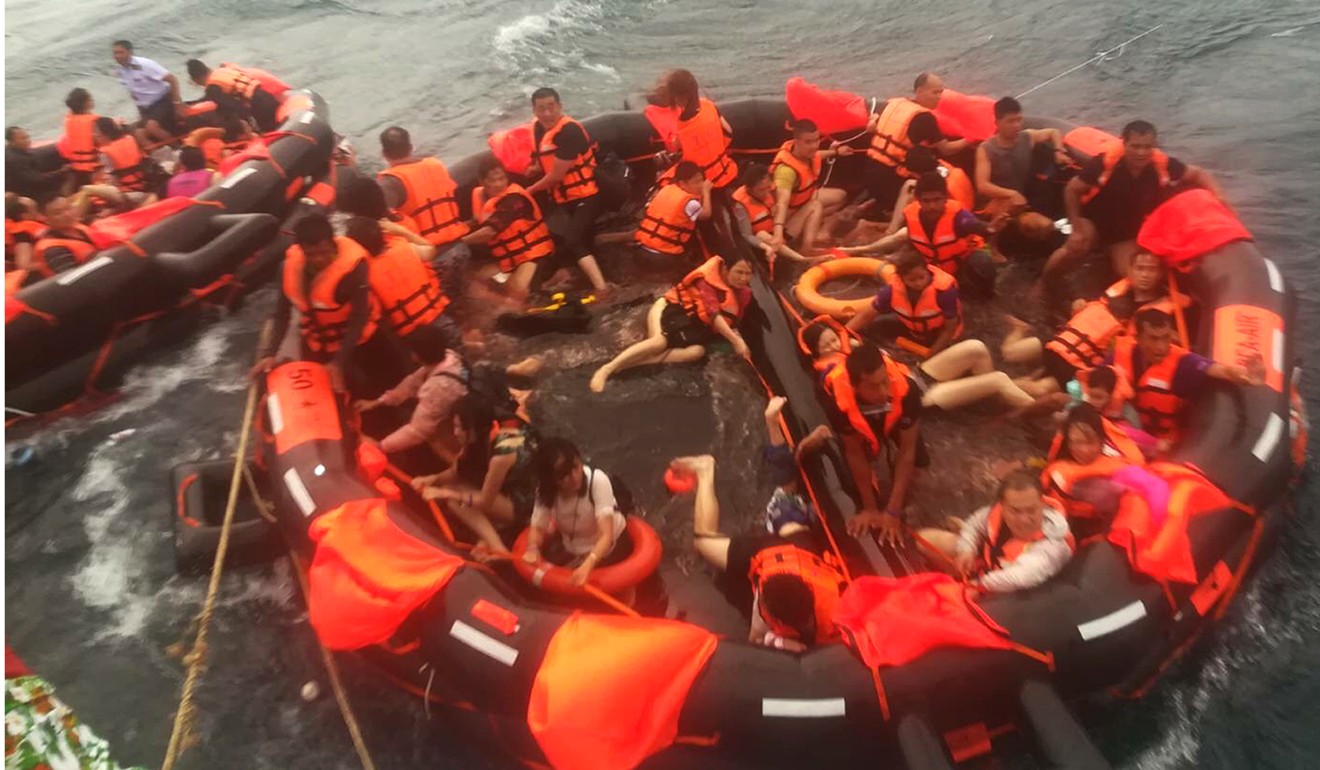 Sun forecasts that some traditional destinations – including Hong Kong – will see growth rates slow and visitor numbers eventually reach their peak and decline. Thailand may be close to that tipping point already.
"The boat that capsized [off Phuket in July] and left many Chinese tourists dead has made visitor numbers plummet," Sun says. "This shows how the Chinese are especially sensitive to issues affecting safety and security." (CTA's survey suggests 47 per cent of travellers con­sider these as primary factors when choosing a destination.)
To offer peace of mind to customers, Ctrip has implemented a free repatriation service.
"If you suffer some natural disaster, our team will contact you in minutes and arrange for your return the very next day," Sun promises. "And, without asking any ques­tions, we will refund 100 per cent of the cost of the trip.
"Maybe Chinese tourists are more fearful than others, but the truth is that they have some unique character­istics."
One of the things that makes Chinese tourists different is their dependency on technology. They are used to arranging everything online and through their mobile phones
"One of the things that makes Chinese tourists different is their dependency on technology," Ctrip co-founder and chairman James Liang Jianzhang, tells Post Magazine, in Shanghai. "They are used to arranging everything online and through their mobile phones." About 80 per cent of all transactions on Ctrip are conducted on mobile platforms, and the percentage is increasing. "Also, individual travellers like to improvise and demand flexibility. They tend to choose places to stay and things to see once they've arrived at their destination."
Ctrip has invested huge amounts of money in mobile technology.
"We have built a one-stop platform in our app, where we use big data and artificial intelligence to push services and discounts tailored to our customer's needs," says Sun. "If you are a first- or business-class flier from Shanghai to London, we may push some discount at the Ritz-Carlton or Four Seasons hotels. Once you select a hotel, we can calculate the distance between your location and the hotel, and push a limousine to you. Then the app may direct you to a Michelin-starred restaurant nearby, or offer a nice shopping tour or a show.
"Also, if there is a storm and your flight is cancelled, we will contact you and the system will offer an alternative by train, for example. And as long as any flight you want to take leaves in at least an hour, we can make a reservation, issue a boarding pass and get you on the plane."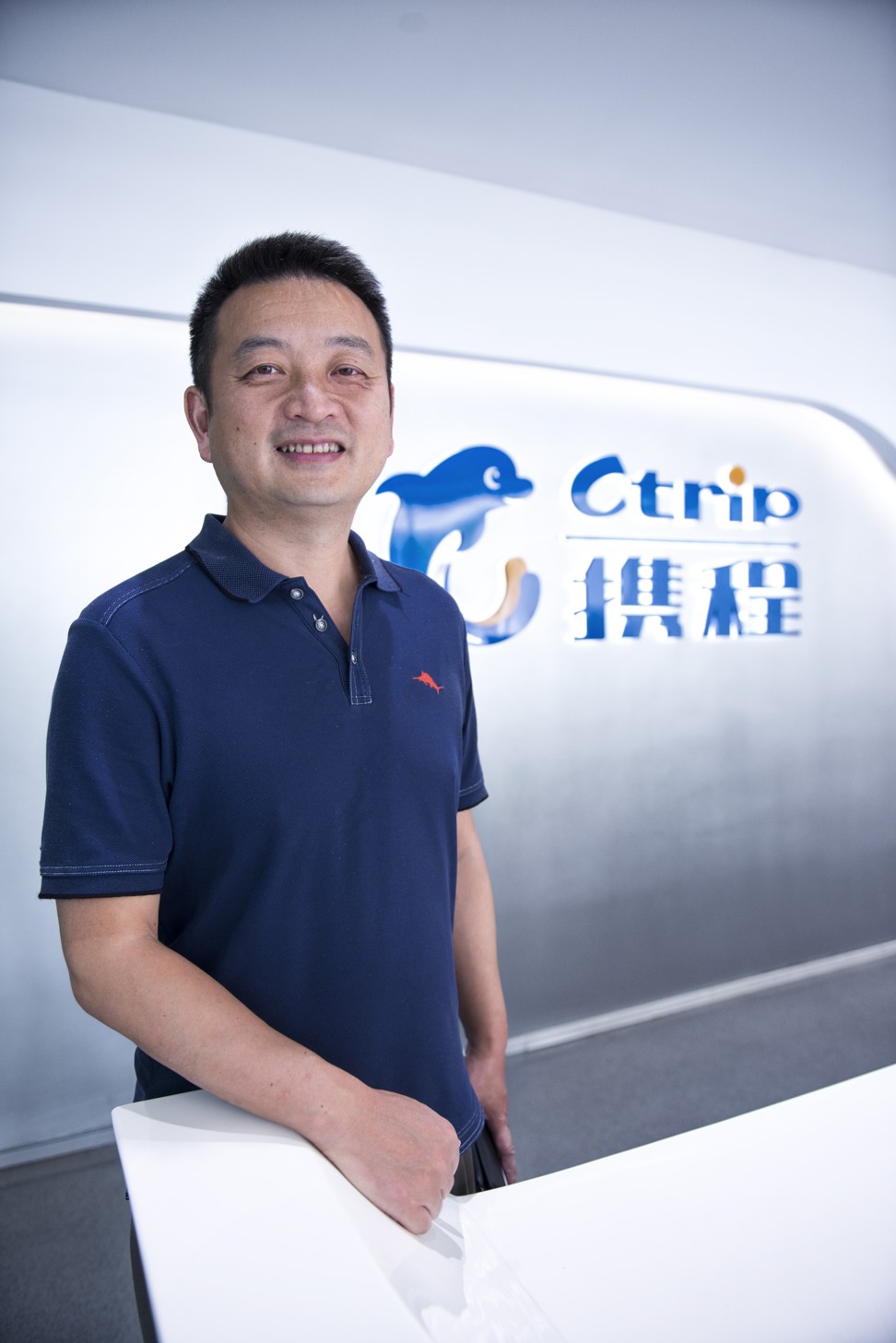 Customers may benefit from new technology, but employees are likely to suffer. Of the 40,000 people Ctrip employs worldwide, more than 14,000 work in call centres, and they will be gradually replaced by bots.
"Often, customers using the chat function in the app don't even realise that they are talking to a computer," Liang says, with pride.
Big data and artificial intelligence are also used to predict demand and set prices.
"We can forecast a surge in demand and we will share this information with our hotels, which will increase prices accordingly," Liang says. "Or the contrary. We are fine-tuning our algorithms to make all these predictions more accurate, but we won't use them to make tailored prices, and user data will always be stored according to the laws in different countries."
Still, the fact that platforms such as Ctrip know so much about their clients worries many.
"The app knows where you go, because it records your movements and how you spend your money," says Li, at CKGSB. "Then it uses your history to make more money, selling ads, promoting products and pushing services. But this is not new. Google and Facebook have done that."
Ctrip, though, wants to explore much more than what cyberspace has to offer.
"We are investing in supersonic flights operating at an altitude of 80,000 feet and a speed of mach 3 [three times the speed of sound]," Liang says. Ctrip has made a strategic investment in Boom Supersonic, the company that will develop these aircraft. "They existed half a century ago, the technology is ready, demand has increased, and I believe they will become a reality again in 10 or 20 years.
"Supersonic planes will shrink the world."
Autonomous vehicles will also disrupt tourism norms. "They will open a new world of opportunities and create new ways to travel," Liang says. How about robots? "We are already using them at some hotels, where they handle not only check-in and checkout formalities, but also room service. A robot will bring a towel to your room."
The robots are being developed by Ctrip and installed in cooperating hotels.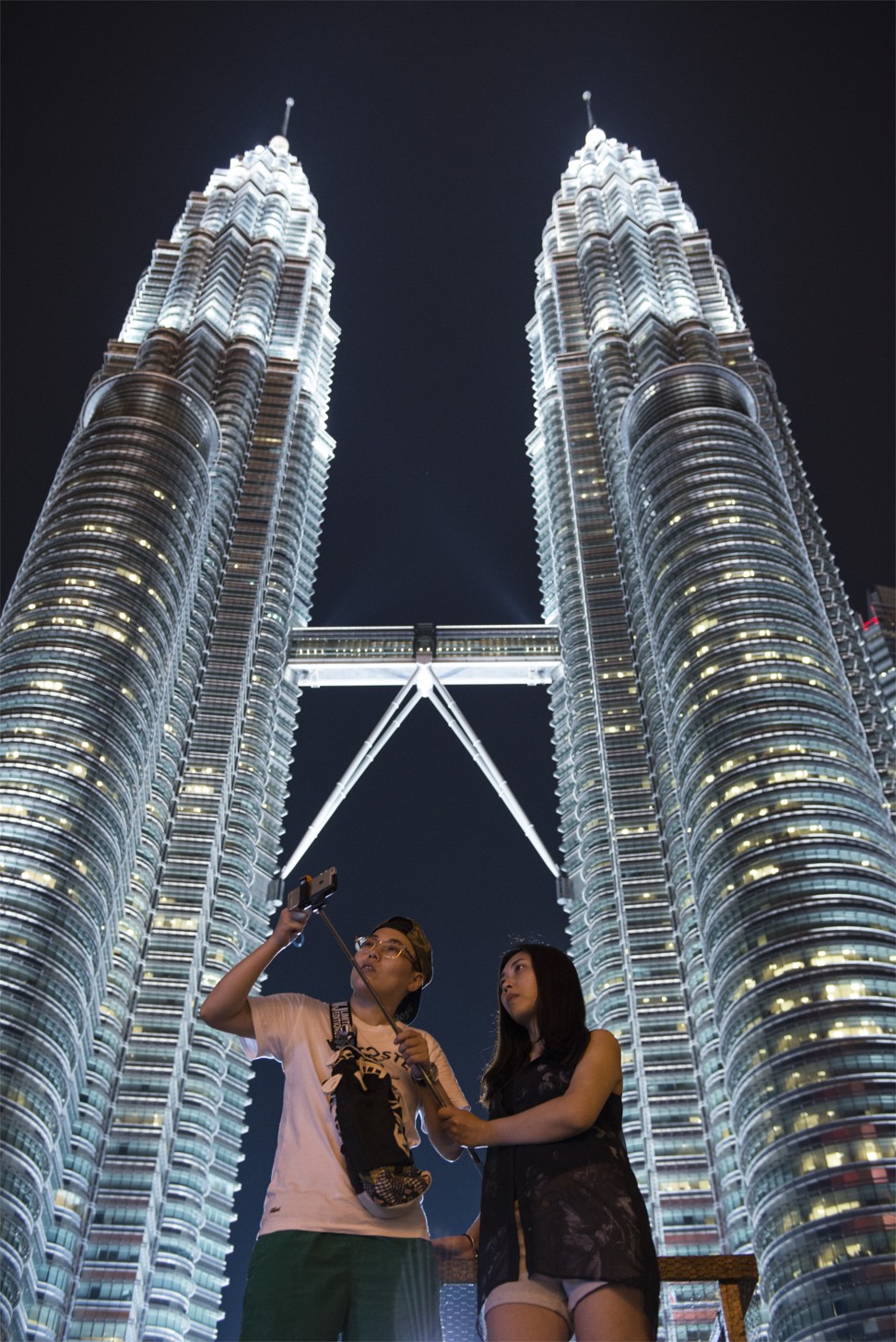 Such new technologies will give the company a com­petitive edge now that it has started to venture abroad, believe both Liang and Sun.
"Because China is so big, we had to build a huge infra­structure to serve our clients," Sun says. "Now that we have the infrastructure, we believe that people anywhere in the world can use it for international air tickets or hotel bookings."
To this end, Ctrip has embarked on a shopping spree. In China, it has acquired rival Qunar, which now caters to budget travellers, and has a stake in online travel agency eLong. Abroad, it has bought Trip.com and Skyscanner, and invested in India's MakeMyTrip.
"Tourism is a global business, and our vast network of suppliers allows the company to offer competitive services worldwide," says Liang.
Li isn't convinced. "Chinese companies acquire others in foreign countries to better serve their Chinese clients," the professor says. "They want to be global, but their advantage is in the huge local market. They may eventually become established names worldwide, but now their main goal is to attract Chinese customers."
We thought the internet era would be more democratic and bring more competition, but it turns out to be mono­polistic
Another concern arising from these mammoth com­panies, increasingly common in the new economy – other examples include taxi-hailing app Didi Chuxing, internet search engine Baidu and e-commerce giants Alibaba (owner of the South China Morning Post) and JD – is their size. They have become so dominant in their respective markets, they swallow all the competition.
"We thought the internet era would be more democratic and bring more competition, but it turns out to be mono­polistic," says Li. "This happens because companies need a huge flow of [internet] traffic to make business profitable. Once they achieve this, it's very difficult to compete against them."
Liang agrees – to some degree. "This consolidation and concentration process is natural in the internet business," he says. "In tourism, where products are global, size does matter. It's an economy of scale." But the chairman dismisses the idea that Ctrip is becoming monopolistic. "We have strong competitors like [Alibaba-owned] Fliggy and Meituan. Even foreign companies like Expedia are entering the Chinese market."
Li Yang, a professor of marketing at CKGSB, has doubts about the ability of Chinese tourism companies such as Ctrip to compete with the Expedias of the world in over­seas markets.
"They hire very little foreign talent and don't have much knowledge of the international markets," he says. "Unlike tech companies, which have proven themselves successful with consumer products, they sell services that are closely tied to the culture and customs of each place. That's why choosing the right partners abroad is key. They should acquire more foreign companies, but the current trade war has brought resentment and it's a drag on such operations."
International customers are also suspicious of the privacy policies of Chinese companies, and their ties to government. Liang acknowledges that Beijing uses tourism as a weapon when tensions with other countries arise, as they have with the Philippines and South Korea, but he believes the impact is limited.
"Unless it decides to cut air routes or flights to these countries, the government can only interfere in tour groups," he says. "It can't decide where independent travellers go."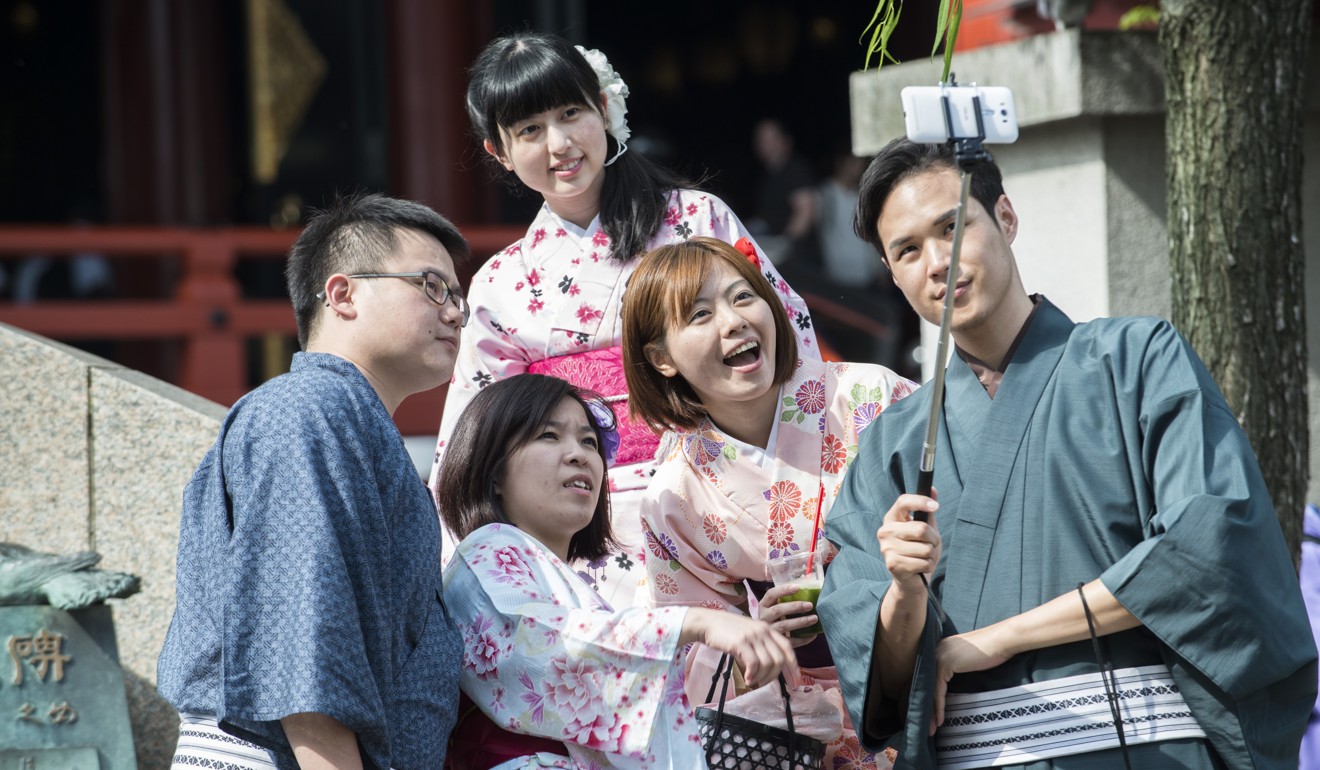 In his opinion, the healthy number of trips still being made to the United States proves his point.
"The trade war has had a very limited impact," he says, "and that's because most of the travellers go there on their own."
According to a survey by travel-business intelligence gatherer ForwardKeys, and quoted by state broadcaster CGTN, however, Chinese bookings to the US were down more than 9 per cent in the first half of the year, while Europe was on course for another annual record.
Li stresses that Chinese travellers are, above all, patriotic. "They are more sensitive to political turmoil and may ditch destinations that are deemed unfriendly to China and the Chinese.
"They want to feel welcomed."
---