Even the 2pm setting sun, suffusing frigid Lapland below and ruddy clouds above with coppery good cheer, can't outshine it. From thousands of feet up it flashes like a lighthouse and dominates the land. Lower, and the airport approach seems routed to show off its rotund magnificence. It's so big a deal that the King of Sweden, Carl XVI Gustaf, has come all the way to the Arctic to open it.
Kiruna may have that sinking feeling – as what sounds like a disaster movie unfolds beneath its feet – but its shimmering new City Hall is a chest-beating expres­sion of civic pride. It's not going anywhere, it proclaims, least of all down.
Lapland in winter captured by Hong Kong photographer John Butlin
That's because it's been parked a safe distance from all the subterranean action going on in other districts. Kiruna exists because of its iron ore mine; but now (more disaster-horror movie overtones) the mine is eating its own creation.
Kiruna, 145km north of the Arctic Circle, has a problem. Gravity inconveniently has it that, if you cut out enough buried material, whatever was above it will eventually fall down. Sweden's northernmost city sits atop a magnetite iron ore seam slicing below it at an angle of about 60 degrees. What state-owned mining company Luossavaara-Kiirunavaara Aktiebolag (mercifully referred to as LKAB) likes euphemistically to call a "deformation area" has appeared where two-thirds of the city lake, drained a few years ago, used to sit; fissures are showing and the worry is that as they meander farther from the mine the city will collapse into any number of sinkholes.
Closing the pit isn't an option: "the world's biggest and most modern underground iron ore mine", according to a company spokesman, it is also Kiruna's largest employer, directly providing work for 1,800 of the city's 18,000 residents. And its ore, 26 million tonnes of which is produced annually, is the world's purest.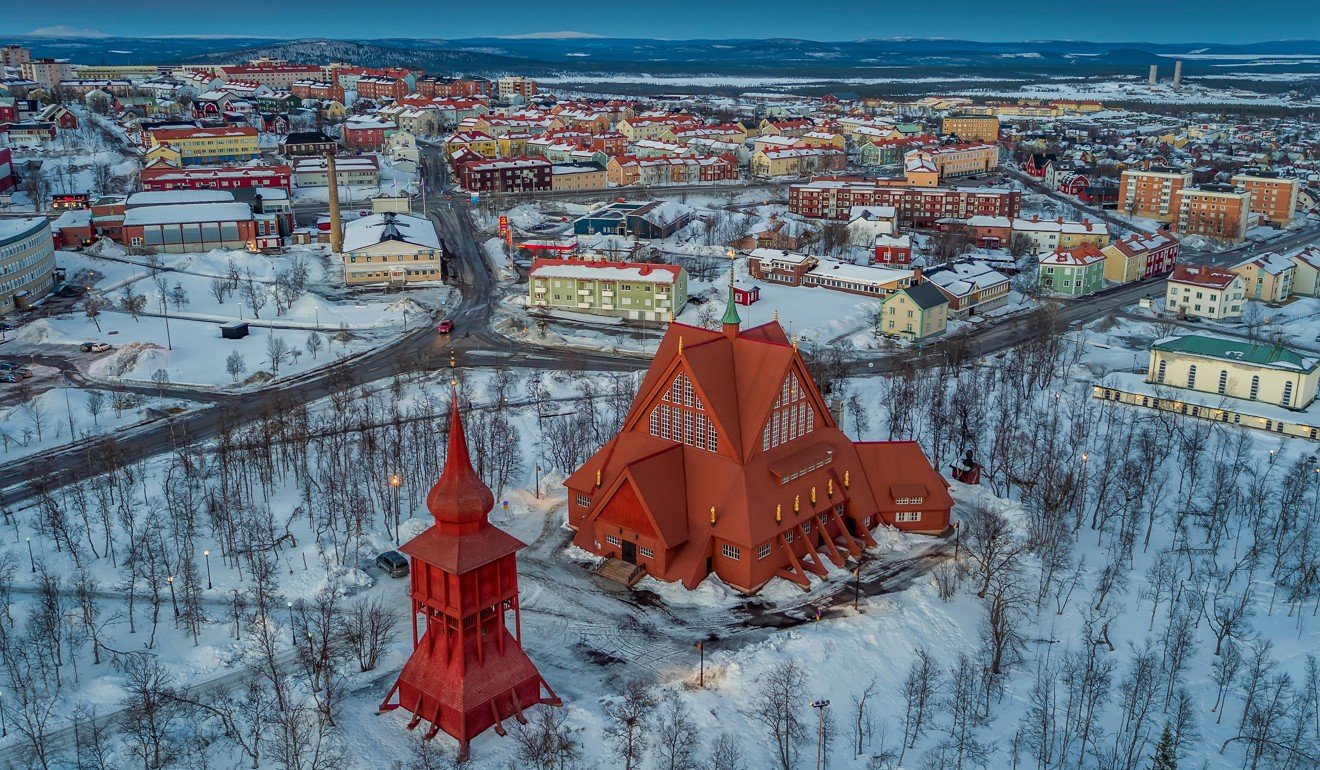 Rapid global urbanisation means it is unlikely to go out of fashion any time soon, particularly in China, which has a voracious appetite for the stuff and remains the world's leading importer, from Sweden and elsewhere. Iron ore is used to make steel and therefore everything from paper clips to furniture to cars to skyscrapers: one trium­phant LKAB video begins with lingering aerial shots of Hong Kong's high-rise-lined harbour.
The solution? Move the city. Contrary to some reports, however, not all of Kiruna is being relocated: parts will be demolished and rebuilt and the new city centre will surround City Hall Square, 3km east – topographically the only possible direction. Only a clutch of buildings, of what City Antiquarian Clara Nyström calls "high cultural value", will be shifted.
Girl, 8, pulls 1,500-year-old sword from lake in Sweden
Chosen in consultation with townsfolk, these structures number 30 so far. Most prominent is Kiruna Church, a Gothic Revival wooden hulk dating from 1912, with its incongruous Prince Eugen art nouveau altar and design features from the indigenous Sami people's tepee. A 2001 national poll named it Sweden's most beautiful pre-1950 building.
Too heavy to lift, too wide for the surrounding roads, the church must be dis­mantled then reassembled near City Hall. That expedition is planned for 2026 – by which time, says Nyström, Kiruna will have "the world's best knowledge of how to move buildings".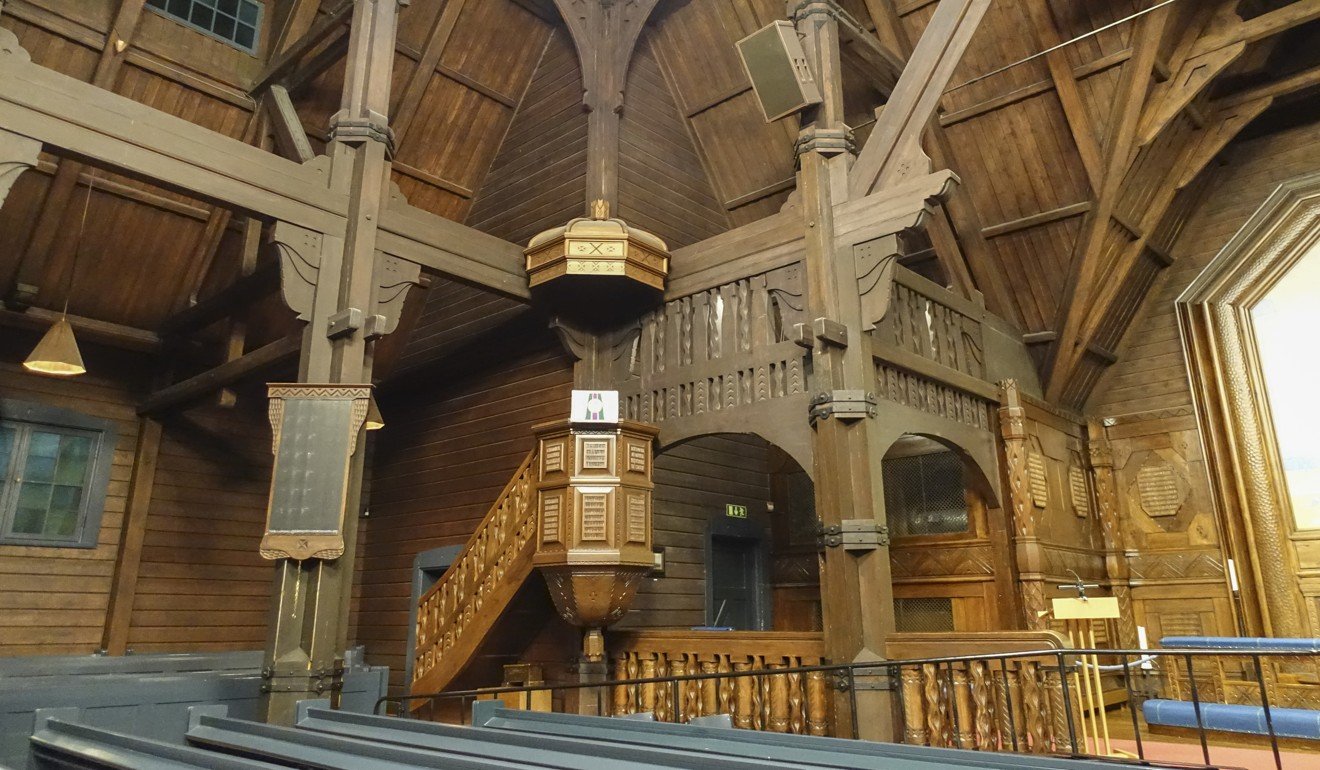 Whereas, for example, China's Shanxi province has seen the widespread, coal-mining-induced sinking of evacuated towns and villages, Kiruna has drawn a line in the sand, or at least the snow. The "ordinary" structures on one side will be bulldozed; the buildings on the other will remain.
"The cracks are already going right under the city centre," says urban planner Göran Cars, a former professor of social housing in Stockholm and the man overseeing the entire move. "Affected first were the railway station and highway. The trains were redirected a few years ago; next year, the new highway will go around the city.
"Six thousand people have to move," adds Cars. "We need to build 20,000 square metres of retail space; 1,500 work places and 400 hotel rooms must be replaced. Plus the hospital, schools, day-care centres, libraries. We haven't built any new towns in Sweden in 100 years; Kiruna [founded in 1900] is the newest, so it's ironic that the youngest has to be partly demolished."
International Travel Photographer of the Year 2018
Not that upping sticks is a quick process. Talks between LKAB and councillors began in 2004 and the first buildings moved – seven wooden houses constructed for the mining company officials who began the operations in 1898, and ultimately created Kiruna – didn't make their short journey until two years ago. They now stand in the shadow of Luossavaara (Salmon Trout Mountain), the city's other pit, which operated concurrently with Kiirunavaara (Ptarmigan Mountain), across the lake, until it was deemed unprofitable and closed in the 1970s. The incline above what was the Luossavaara pit is now Kiruna's ski slope.
We don't just want to move physical buildings, we want to move history and feelings [...] It's not how you move a building technically, it's how you move the love, the memories – how you move the place, not just the building
The last brick in the city's reconstruction won't be in place until 2040 – and intangibles play a significant role. "We don't just want to move physical buildings," says Nyström, "we want to move history and feelings, which is why it's important to look at new locations. First look at its history, then ask what a building needs in its new setting. It's not how you move a building technically, it's how you move the love, the memories – how you move the place, not just the building."
While such sentimentality surrounds the structures being uprooted, it also extends to individual, rescued items: certain door handles in the new City Hall were once in service in its predecessor, a condemned 1960s office block, as were light fittings and works of art. "And we hope some railings and a few lamps from the old railway station can be used in the new one," says Nyström. The antiquarians' union will appreciate the thought, although it does give an odd sense of Kiruna's past not being let go, just hauled around.
Project Kiruna may be one of the most ambitious urban transformations ever attempted, but it's hardly the first. LKAB has been down this road before, and is still travelling it: roughly 80km south of Kiruna is Malmberget, which is shifting 5km to be absorbed by neigh­bour Gällivare. Iron ore extraction has created a prodigious hole in the ground into which Malmberget town centre looks like it might topple. That move is another gradual affair: deracination has been going on for half a century.
Some see Kiruna's regeneration as a chance to build the perfect city, populated by shiny, happy people in an idealised urban landscape (if a cold one, at an occasional minus 22 degrees Celsius) radiating from City Hall. Other than the rotunda and the landmark wrought-iron Clock Tower standing sentinel next to it (lopped off the top of the doomed city hall), that vision exists in CGI only. But give it two years.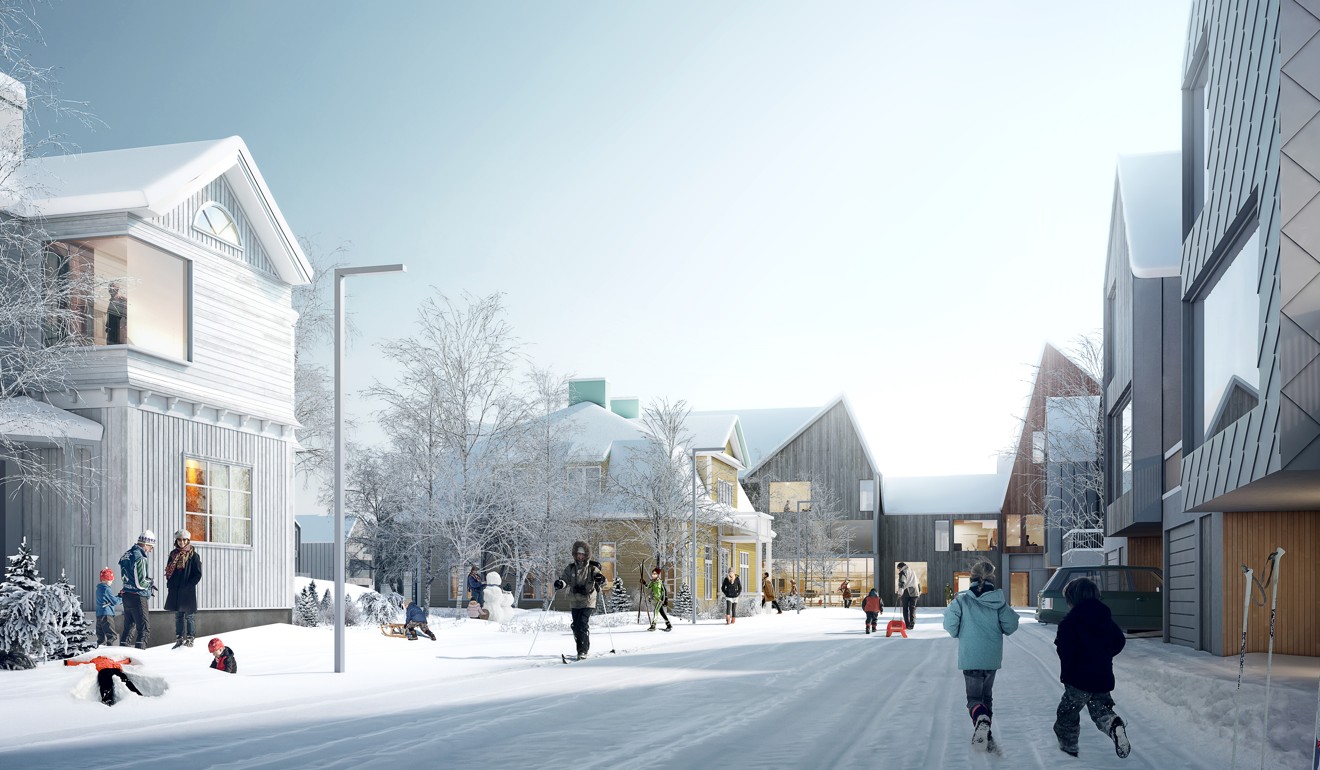 "The first year of planning was dialogue," Cars says. "If you build something and tell people they have to move in three or four years, you have to be extremely respectful. Ask them, 'What kind of city would you like to have? What do you consider not so good now? What could we improve?'"
Standing between the Clock Tower and City Hall, Cars gestures towards the surrounding void. "Here we'll have a town square, which we don't have presently, with City Hall in the middle. City halls are infamous for being boring and bureaucratic; not here. People will meet at the hall, see exhibitions, enjoy events, have a party." Nor is that the extent of the proposed fun.
How women are changing the way Chinese tourists travel
"Projects starting here," adds Cars, "are the new city hotel, house of culture, swimming pool, theatre and cinema. On the other side of the square will be mixed housing, offices, shops and restaurants. Construction will be complete by September 1, 2020."
Then, somewhat sheepishly, Cars divulges the previous, colloquial name for the area. "Death Valley. This used to be a landfill – the city dump. Then there were factories, then it was a junkyard for cars. It's a good location – it's the most accessible point in Kiruna."
You can't please all of the people all of the time; and, sure enough, not everybody is overjoyed at the monumental makeover. Even Johan Mäkitaavola, LKAB's City Hall project manager, sounds wistful. "My child­ren," he says, "are raised here, then they move away to go to school. When they come back, it's not the same city – that can be difficult. How do they say that this is their Kiruna? It might be the same airport, but other things are not there. The memories have gone. People have an emotional attachment to the old town; but we want to stay here, so the new one must be good."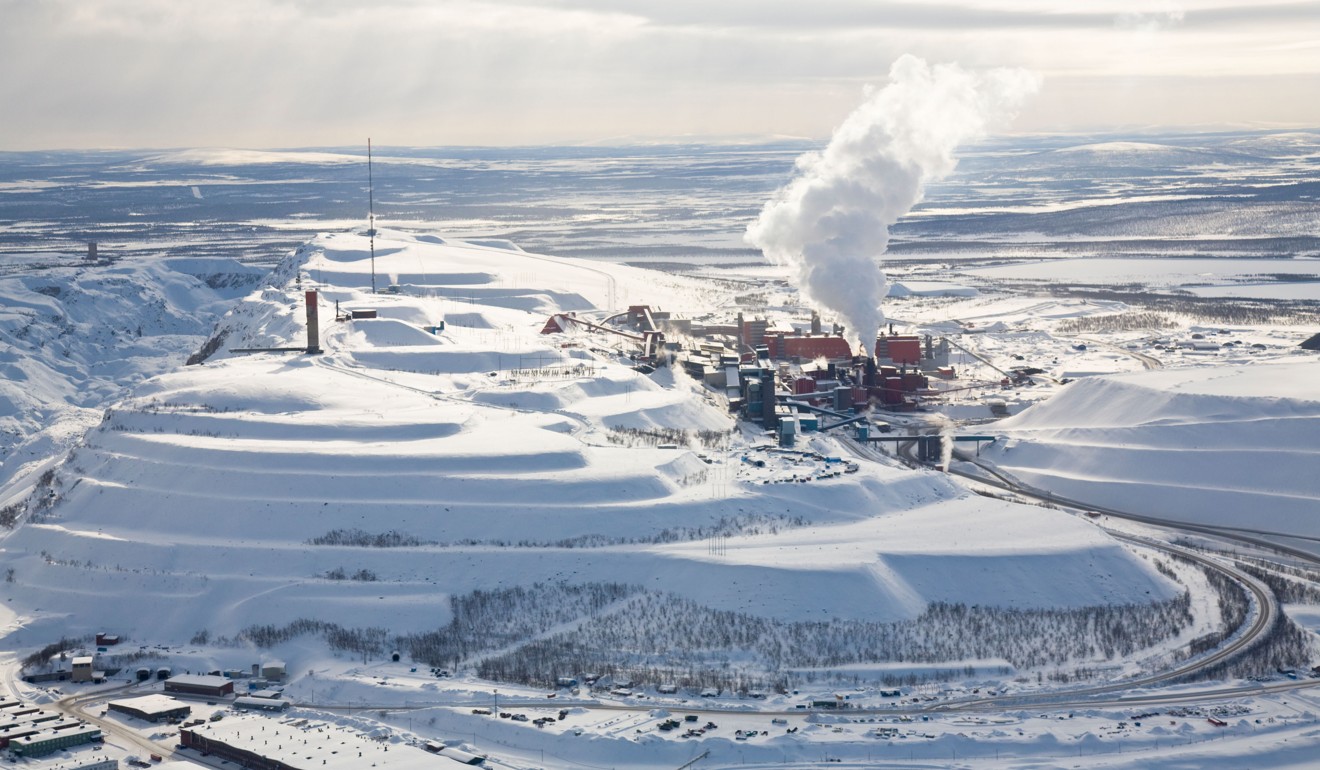 LKAB is legally obliged to meet the entire cost of Kiruna's refit, estimated at 11 billion krona (US$1.2 billion), at least, by Mäkitaavola. "Whether that will be enough – we don't know," he says. And when the subject of money is raised elsewhere, considerations more hard-headed than nostalgic quickly appear. Johanna Lindgren Ringholt features in a cheery public-relations video touching on the move's implications for citizens' lives. The proprietor of a well-known city-centre clothes shop, Ringholt took advantage of the LKAB offer to buy homeowners' properties for market value plus 25 per cent, allowing her to upgrade her house.
For tenants occupying flats (rental houses don't seem to be mentioned in LKAB guidelines) the position is muddier, with costs dependent on property sizes and ages. If tenants move into existing stock their rents remain constant. If they move into new-build blocks, in flats equivalent to their current size, they face gradual rent increases for seven years, beginning in the second year of their tenancy. Rumblings concerning unaffordability have been heard.
Backpackers' bible publisher Rough Guides turns to selling holidays
Then there are the Sami, whose Lapland home covers parts of Norway, Sweden, Finland and Russia. They say new Kiruna intrudes on their customary reindeer-herding lands; and although the town is the seat of the Swedish Sami parlia­ment, you wouldn't guess so from the inauguration of City Hall.
Sami complaints about marginalisation are deflected by second deputy mayor and ex-military man Stefan Sydberg, whose economic interests include developing Kiruna's long-established space industry, which revolves around the launching of test balloons and rockets. But with news­paper headlines comes a burgeoning tourism profile; and Sydberg sees no reason the Sami shouldn't benefit from a trade that has hitherto hinged on the Northern Lights and Kiruna's renowned Icehotel.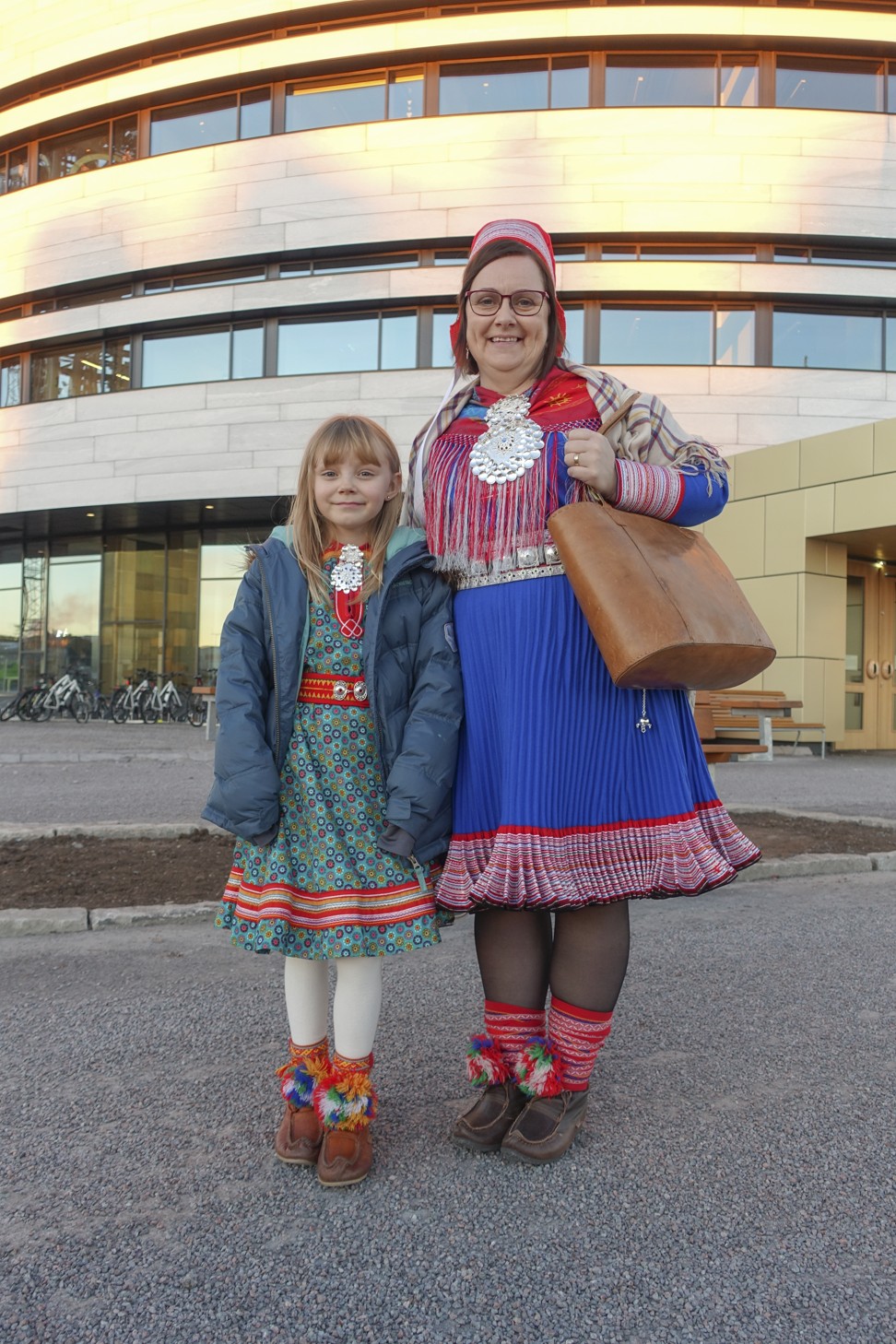 Furthermore, "the new city centre won't affect the Sami herding lands", claims Sydberg back at City Hall. "If we'd built a new city, like Brasilia, that would have had a big impact. If the Sami protest in Stockholm that's their right and I respect it. But this is still part of the city, it's just 3km and there's no herding here anyway."
Despite the absence of their politicians at the opening ceremony, the Sami steal the show, without being reduced to a walk-on, costumed curiosity. The undoubted star of the various musical performances is pure-voiced Ella-Marge Nutti, nine, mother Laila glowing with pride that her daughter is here to sing for the king.
6 new travel trends for 2019 – far from the crowd
Kiruna's iron ore still has faint echoes of controversy. In 1940, the Nazis invaded Norway, ostensibly to seize the port of Narvik. Their ulterior motive was to help themselves to Kiruna caviar by heading into neutral Sweden. Iron ore was subsequently exported to Germany, although decades later, LKAB insisted that only inferior ore had been handed over.
Within Kiirunavaara, in one of the world's deepest museums, there's no obvious sign of that historical footnote. Retired, heavy mining equipment aside – gargantuan, real Tonka trucks, drilling rigs, locomotives – everything about LKAB's subterranean showcase, 400 metres down and reached by riding wide, underground highways on a 72-seat coach, feels clean.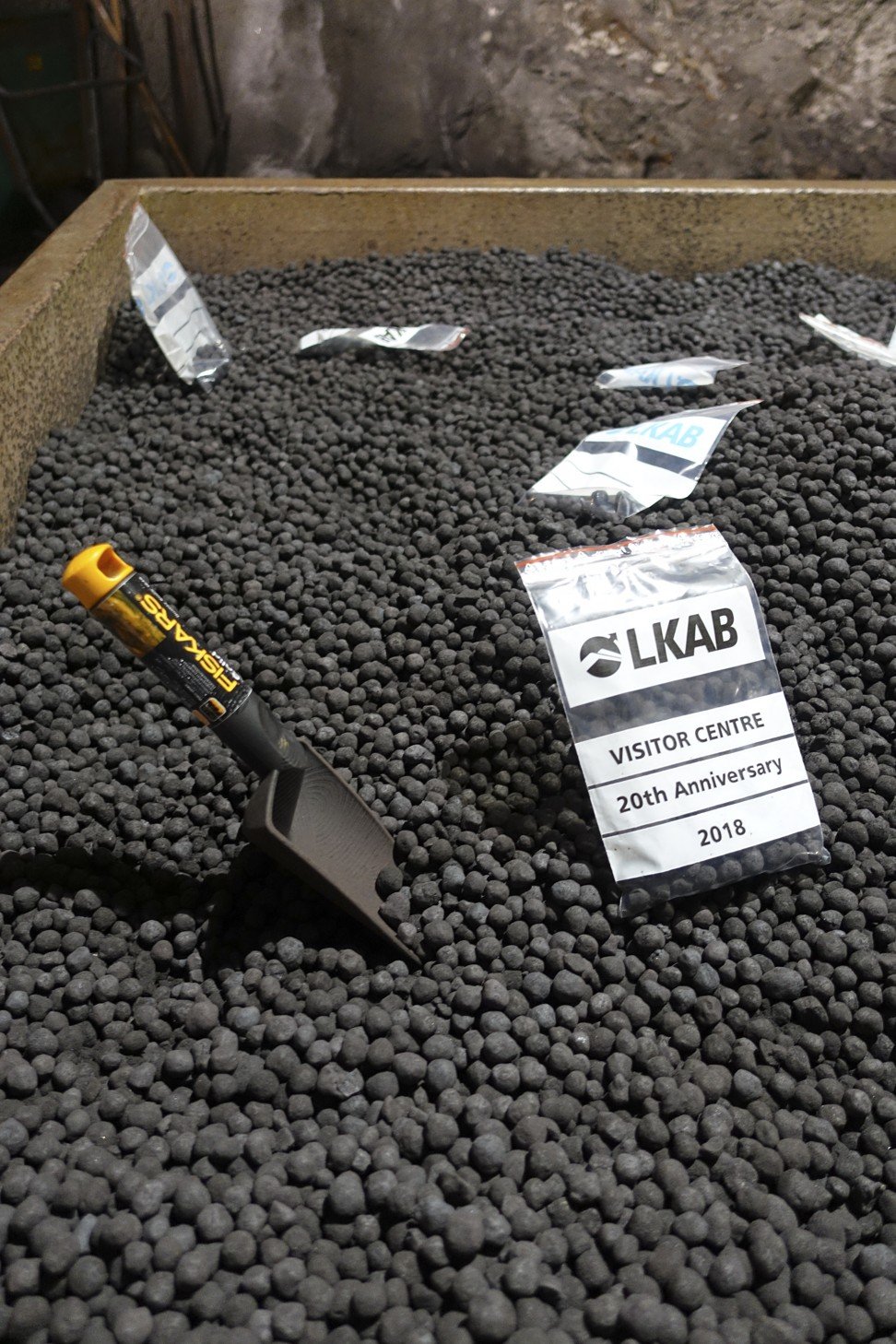 Neat glass exhibit cases stretch down grotto walls, culminating in a miner's reconstructed shack; fresh air circulates; the cafe is pristine. Perhaps the only other thing that's dirty is the ore, which is delivered as sooty, musket-ball pellets. Guide Gun-Britt Landin-Henriksson says enough are produced daily to con­struct six Eiffel Towers and that even today's production level, at a depth of 1,300 metres, is merely serving the hors d'oeuvres: ore has been detected at 2km.
All this cleanliness fits LKAB's desired image of a caring company, despite the mild inconvenience going on upstairs. When the first pickaxe struck Kiirunavaara the pit was open cast and the mine was in the sky. What's left of the mountain doesn't loom malevolently but instead reclines, quietly; even the "smoke" that wreathes the defunct pithead lift tower isn't a pollutant. It's just steam from the topside processing plant.
LKAB seems to be taking its city closer into its bosom. Why, it asks, wouldn't you want a gleaming new urban centre to replace slab-faced tower blocks and a tired-looking 1960s shopping mall framing a car park? Thus the phased move gathers momentum – to musings that it might never end. The mining and subsidence won't stop, so is 3km far enough? The city might be in permanent retreat, edging away from the top of the pit as the diggers give chase at ever-greater depths.
"I hope it doesn't end with this; I hope we can go deeper," says Mäkitaavola. "If you're a mining company and you don't have a mine, you're not a company any more."
When will Kiruna finally sit still? "Never, I hope."
---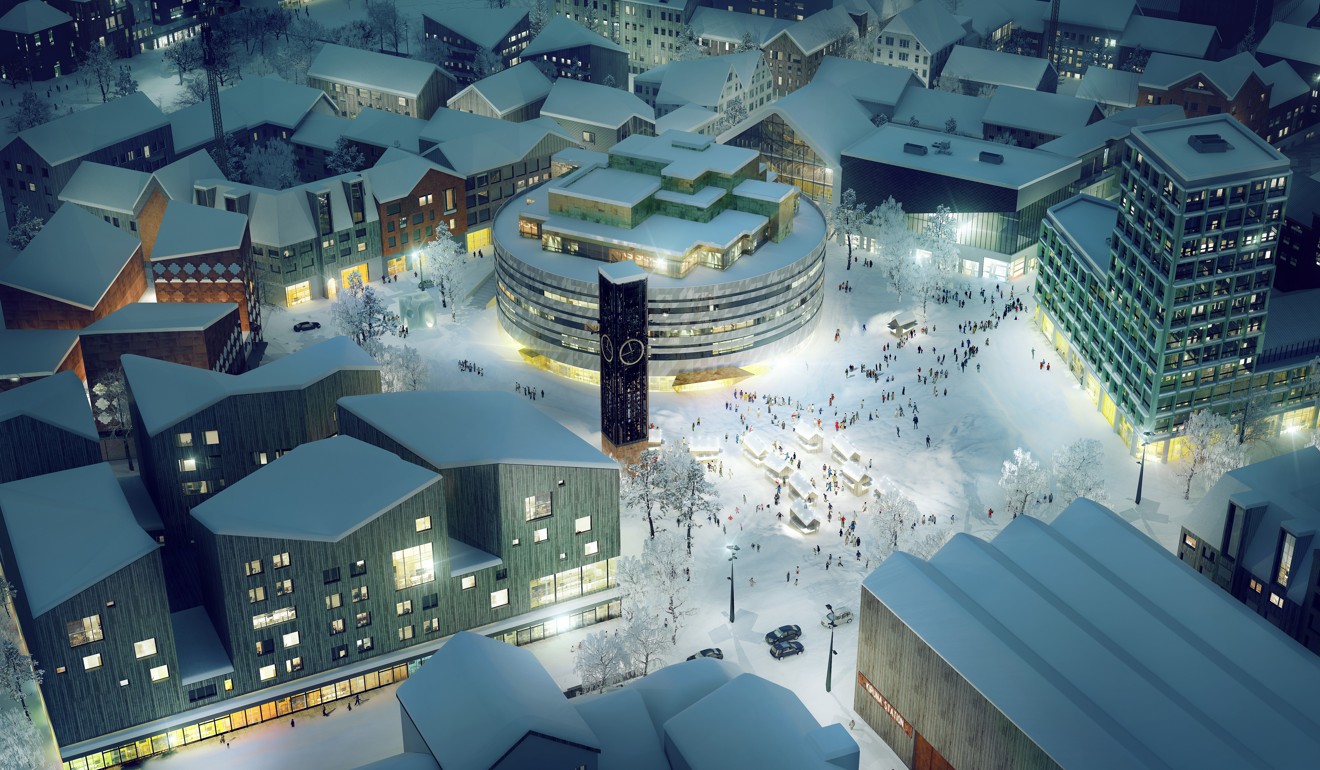 The fat beacon calling its congregation to the new Kiruna City Hall was the brainchild of Copenhagen architectural firm Henning Larsen, winner of a 2013 international design competition. The idea that it should be the jewel in the crown of the city's brave new world is reflected in its Swedish name: Kristallen, meaning "the crystal".
The building's psychological value for citizens at risk of disorientation was front and centre in its creation. "Relocating a city – even creating the understanding that you need to move – is a huge thing," says Louis Becker, company design principal. "City Hall is a new focus; it's a big civic building and it's very rare that you start like that. But bringing door handles, even doors, the Clock Tower – you wouldn't do that normally. Maybe some paintings and furniture, but not parts of a building."
Most of the 3,000-plus new homes, offices and shops come under the auspices of Gothenburg company White Arkitekter, in conjunction with Ghilardi + Hellsten Arkitekter, of Oslo, the main players in giving form to Kiruna 2.0. But much of the symbolism resides in the first statement building, which amounts to almost 142,000 sq ft on six floors – and which is circular not only to encourage the notion of equality, but also to prevent snowdrifts.
A jumble of golden Lego bricks seems to surmount Kristallen. From the inside, those bricks appear to penetrate the roof, forming a building within a building: the Konstmuseet i Norr contemporary art museum, a collection of similarly golden cubes apparently suspended in the centre of the circular structure. Two council chambers, offices and meeting rooms on various levels occupy much of the outer belt.
The bricks' golden effect is achieved using "coloured, anodised aluminium", says Henning Larsen design director Peer Teglgaard Jeppesen, "which recalls the iron from the mine. The surface treatment protects the aluminium against corrosion by creating electrical insulation." And inside, wherever acoustics are important, particularly around the lobby, at the centre of which sits a stage, the aluminium is perforated by holes of assorted sizes. Poetically, the golden glow of the stone, seen to great effect from altitude at dusk, becomes a grey-white sheen at other times because it "relates to the snow, white crystals and ice of Kiruna", says Jeppesen. The material is "Duke White granite from northern Italy". Both council chambers are finished in oak and the lobby floor consists of black basalt from China.
"I love to go back and see our buildings, 10, 20 years later. I'm so proud," says Becker. "The inner building here that 'hangs', that's not going to go away. And the perfectly round shape will stay. Conceptually we wanted to [send] an invitation, so that people can come in and use the building, find their place in it. We've already seen people arriving with their kids, using the restaurant, having coffee, the kids playing on the stage … that's the idea."