West Java is the heartland of Indonesian manufacturing, and industrial zones on the outskirts of the provincial capital city, Bandung, are, according to the Ministry of Industry Indonesia, responsible for more than 14 per cent of the Southeast Asian nation's gross domestic product. Most factories here produce textiles, with some operations being essential links in the supply chains of global fashion brands such as Zara, Gap, Adidas and H&M.
Access to cheap and plentiful water has been key to the area's rapid growth since the 1990s: processes such as textile bleaching and colouring consume large amounts of the natural resource. According to recent data from the Coordinating Ministry of Maritime Affairs, some 2,800 factories now rely on the Citarum, the longest river in West Java, for their supply and for the disposal of waste water.
By law, such factories are required to clean up their waste water before flushing it back into the river, but activist groups claim that minimal enforce­ment, coupled with widespread false reporting and bribery, mean facilities continue to dump a cocktail of toxic and hazardous chemicals into the Citarum and adjoin­ing canals. In 2013, an investigation by environ­mental action group Greenpeace found hazardous chemicals including cadmium, lead and cobalt in waste water entering the Citarum.
Decades of neglect and mismanagement have, activists insist, turned the waterway into a toxic swamp, and the once pristine Citarum has earned its epithet as the dirtiest river in the world, bestowed by the World Bank a decade ago.
The Citarum empties into the Java Sea at various points along the north coast of West Java, about 80km east of the nation's capital, Jakarta. According to a study by America's University of Georgia, Indonesia – with its popula­tion topping 260 million – is, when it comes to plastic waste, the second greatest ocean polluter, trailing only China.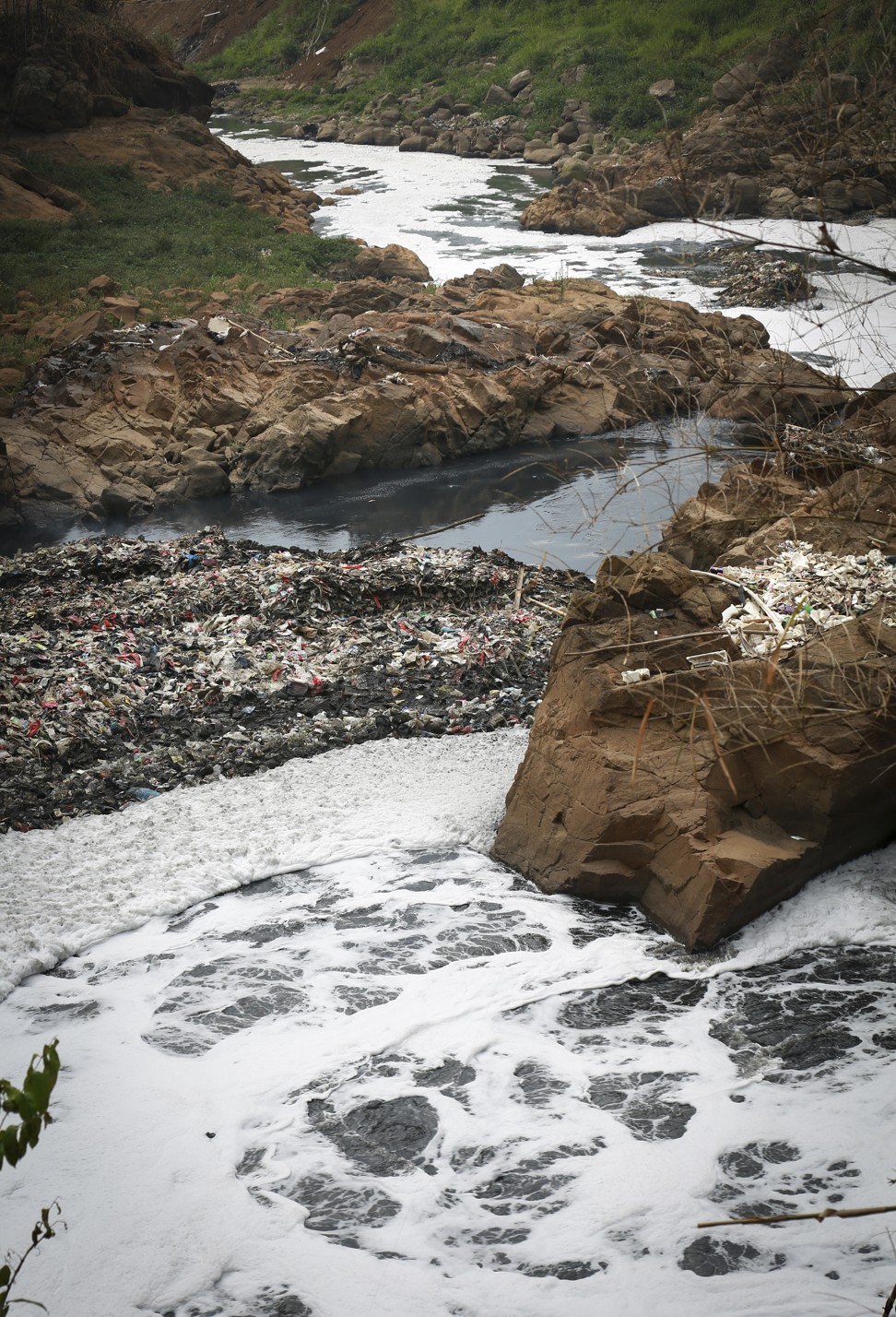 In response to the river's degradation, in February, President Joko Widodo initiated a seven-year clean-up campaign. The decree puts the Citarum in West Java into the hands of the military, while the Coordinating Ministry for Maritime Affairs leads strategic direction. The army now has the right to "improve, revoke, and/or alter existing regula­tory provisions", a controversial move signalling that, when it comes to the environment, conventional law enforce­ment has been deemed to have failed in the region. Dr Safri Burhanuddin, deputy coordinating minister for maritime affairs, expects visible and measurable improvements in the Citarum river basin to be achieved in four to five years.
Quick wins are badly needed, uncontrolled development having come at massive ecological and human-health costs in West Java, which is Indonesia's most densely populated province. Some 46 million people live here, 27 million of them within the Citarum river basin. Among them is 43-year-old Bambang Wiharsa, a rice farmer in Majalaya, a district that is home to numerous textile-manufacturing businesses.
Majalaya's residential houses are dilapidated, the streets are prone to flooding and farmers plough forlorn patches of land that sit between roads and factories, the air thick with smoke from nearby coal furnaces. Little of the wealth created by the textile businesses, it seems, remains in the area.
Sitting on a couch at a friend's house, Bambang points to his feet and arms. Rashes have broken out on the parts of his body that come into contact with the water when he wades through paddies and bends down to tend the rice saplings. Other villagers show the same symptoms.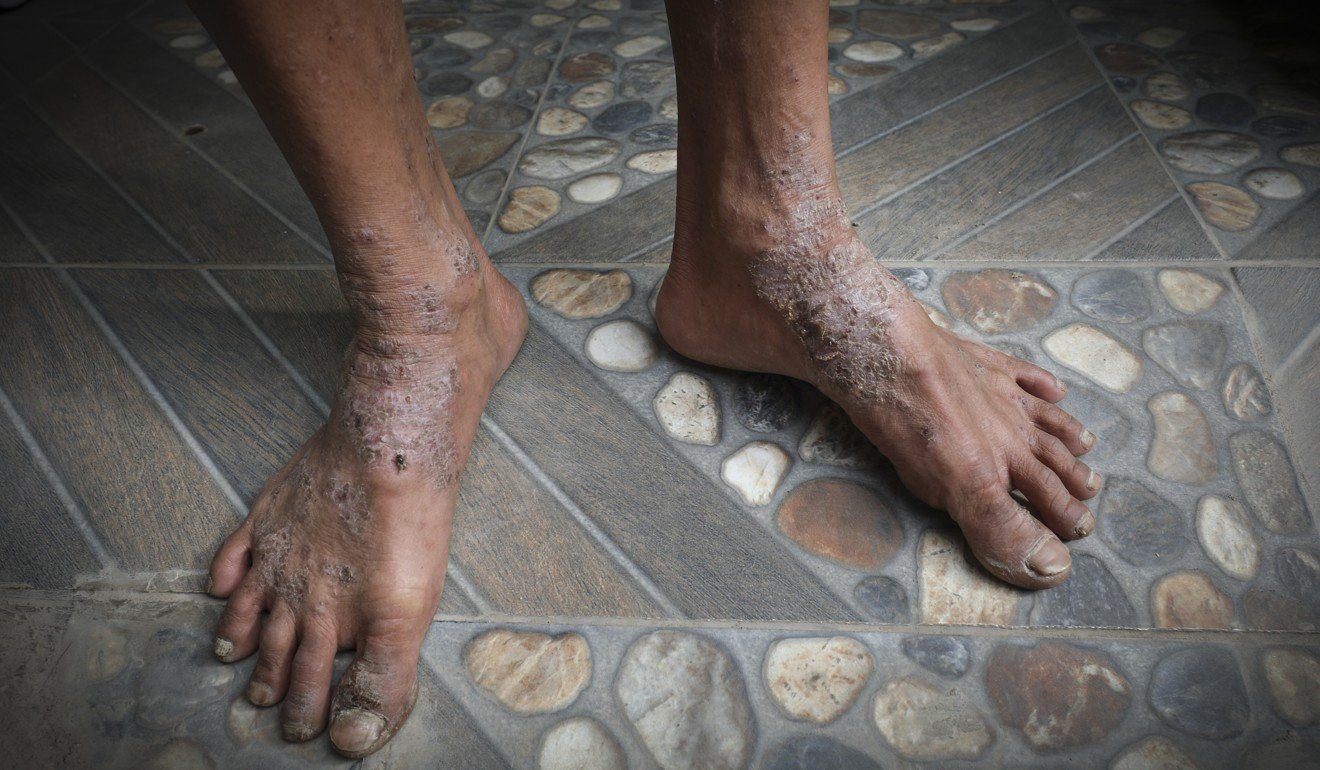 Textile factories are not the only source of pollution in the Citarum, the main branches of which, according to govern­ment estimates, extend to 297km.
Over three decades of urbanisation and industrialisation, the Citarum and its tributaries have been forced into channels, canals and artificial reservoirs to irri­gate fields and provide a water supply for tens of millions of people. Degradation began on high: in moun­tain­ous areas, deforestation led to soil erosion and a corresponding increase in silt in streams, worsening flooding in lower lying areas. Population growth and intensive farm­ing meant that more fertilisers, and animal and household waste, ended up in the river system. Three giant dams – Saguling, Cirata and Jatiluhur – have created artificial lakes. Used to produce hydropower, they are also home to large-scale commercial aquaculture facilities.
A new report – the first to systematically analyse water quality in various parts of the Citarum, as well as the health of fish and other aquatic animals, including those farmed commercially – was due to be released last month but has been delayed. Professor Etty Riani, from the Department of Water Resources Management at Bogor Agricultural University, in West Java, who led the study, tells Post Magazine that the findings are disturbing. The ecosystem in the reservoirs is "damaged and heavily polluted", she says, and the researchers found mercury and other heavy metals in the tissues of fish, and deformations among fish larvae.
"You can still eat the fish but you have to control the amount and frequency," Etty says, adding that she will share recommendations for safe consumption with the country's Ministry of Health.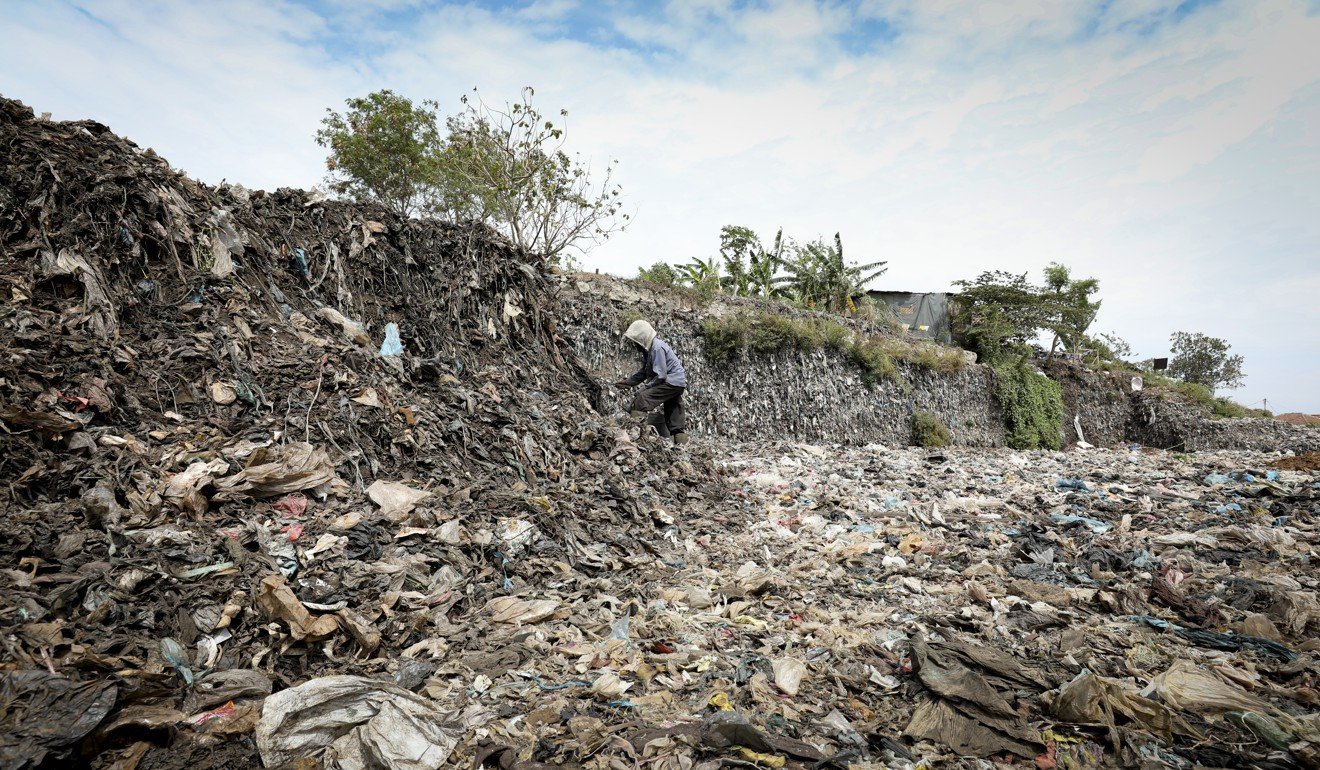 The aquaculture in the reservoirs – which provides fish for many tables in Jakarta – also creates pollution, says Burhanuddin, through fish food and associated waste. The number of cages in the dams should be reduced to 10 per cent of the current total, he suggests.
Few of the attempts made to manage the river's eco­system over the years have worked.
One ambitious plan, designed by the Ministry of National Development Planning, plotted out multiple initiatives to be implemented between 2009 and 2023. Some US$3.5 billion was allotted to restore the Citarum river basin, and the Asian Development Bank lent the Indonesian government US$500 million for the cause.
New canals were built, as was a reservoir to ease flooding. Reforestation was undertaken in areas most prone to land­slides and soil degradation, but the issues of water quality, rubbish removal and industrial waste are only now beginning to be addressed.
The military is like a strong dose by a specialist doctor; the other measures are like generic drugs. But their time is limited and we have to build up the backup structure in this time
What complicates matters is the fact that the river system is spread over many administrative districts. The river itself falls under the control of the central government, but land management, waste management and the policing of communities and small to medium-sized businesses are the responsibilities of individual districts, or sometimes overseen at provincial level.
Asep Kusumah, director of Bandung's Natural Resources Conservation Agency, says his office is understaffed and that there is simply not the manpower to keep a tight rein on industry. When a factory is suspected of dumping contaminated water, for example, department regulations stipulate that a staff member must be present from the moment a water sample is taken until it is brought to the lab and analysed, which can take days. Warnings must be issued to polluters before penalties are imposed, and because factories can easily change the point at which their pipes empty into canals, making a case against them often requires extensive investigation.
Being strict with factories is not without difficulty, textile manufacturing being a major employer in West Java. Many farmers such as Bambang, though personally affected by the toxic water in their fields, have friends and family working in the industry.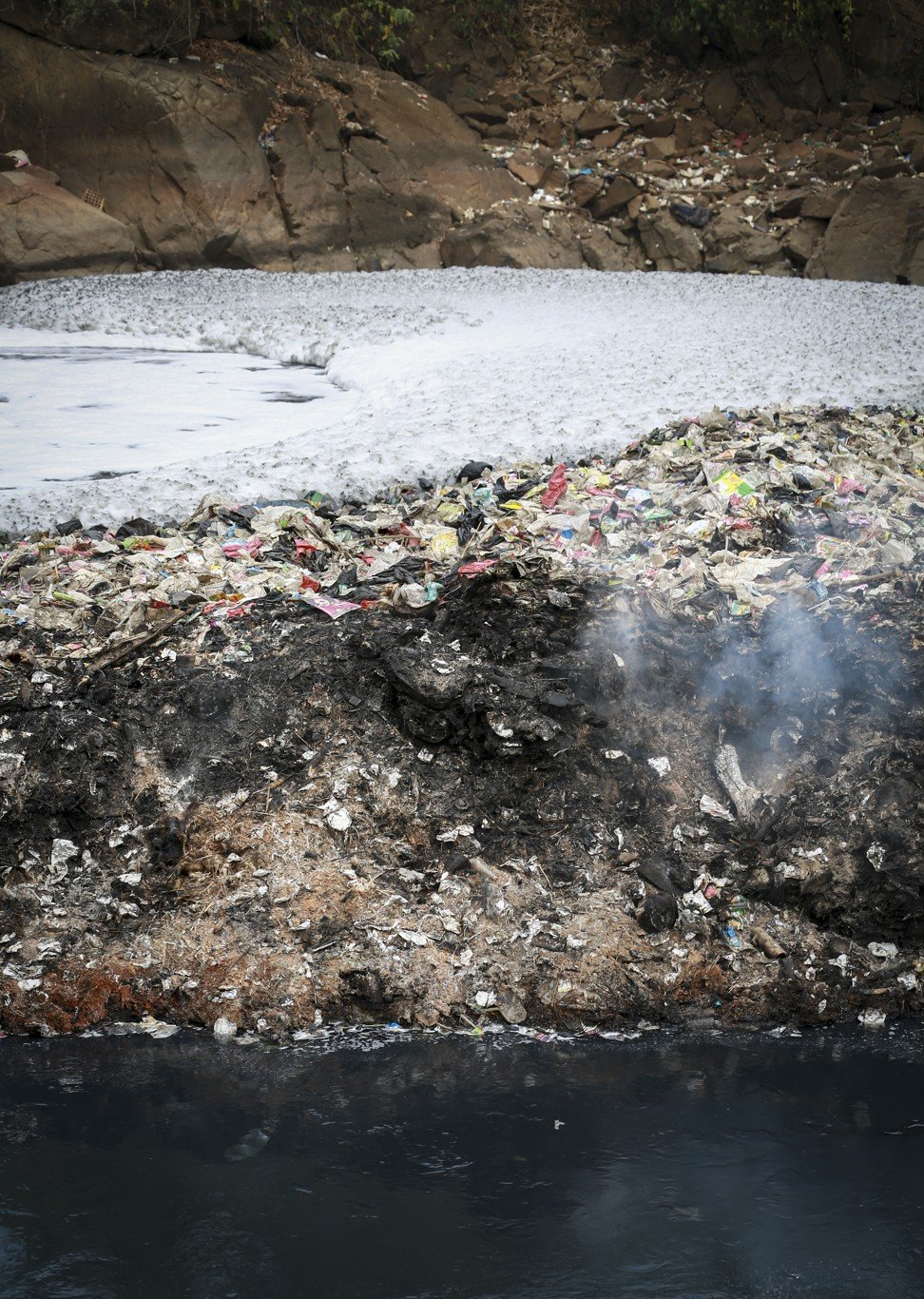 For these and other reasons, many are happy to see the military now on the frontline in the battle against polluters. "The military is like a strong dose by a specialist doctor; the other measures are like generic drugs," says Kusumah. "But their time is limited and we have to build up the backup structure in this time. They are here for seven years."
Importantly, as part of Widodo's anti-pollution push, soldiers are allowed to seal off factory pipelines they suspect of funnelling contaminated water into streams and rivers without first gathering evidence and issuing warnings.
Colonel Purwadi, who oversees an area with many textile factories, has used this power liberally, and tells Post Magazine that, having had their pipes sealed without warning, some factories have flooded because their waste water had nowhere to go. Purwadi also tells of how his troops force factory workers and their manager to join them in clean-up work. The public shaming is intended to send a signal.
Having studied in Japan and China, Purwadi holds a degree in water management, and during a routine factory check he will engage the general manager in a conver­sation about filtering methods and the chemicals used in textile treatment. Under his watch, a new communal waste-water treatment plant has been built in his sector.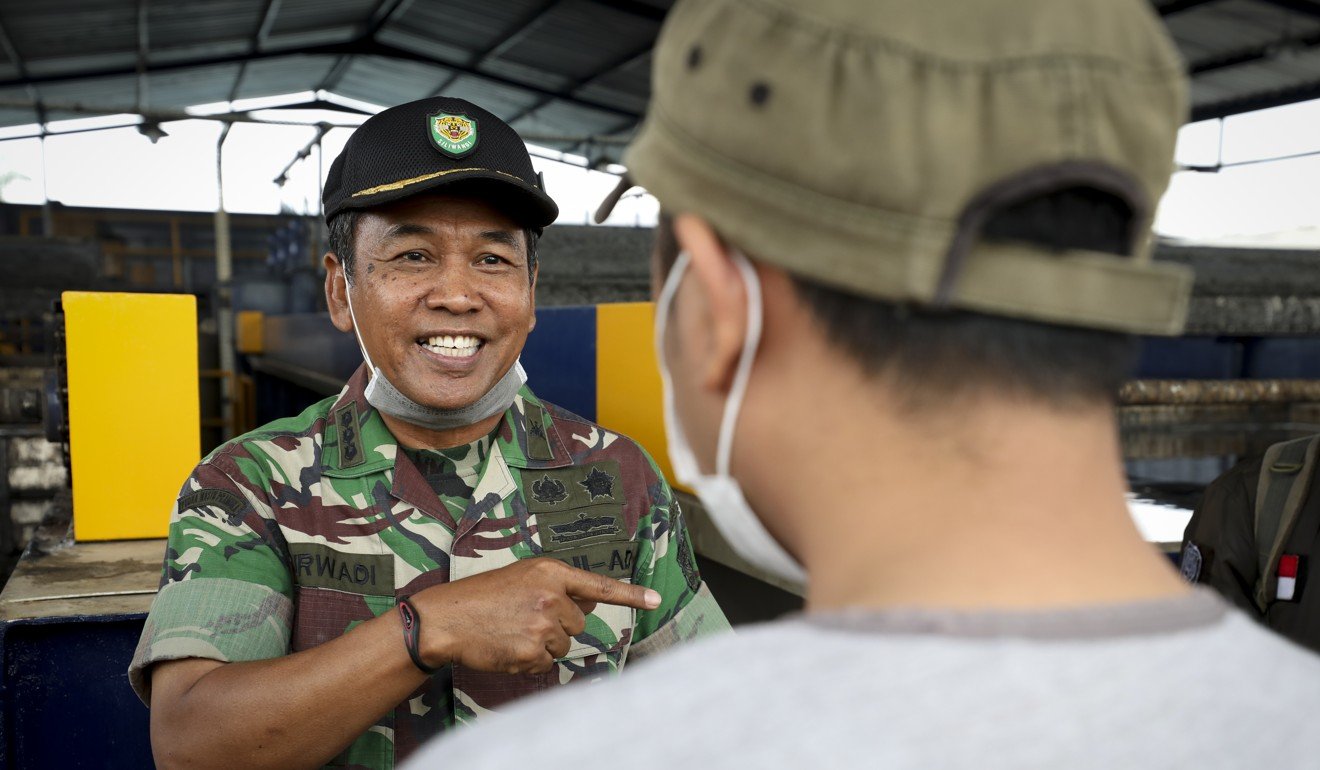 A few kilometres closer to Bandung, Colonei Yudi Zanibar's sector previously contained one of the most visibly polluted stretches of the river, where mountains of household rubbish, even animal carcasses, had accumulated. In an earlier effort to manage the Citarum, a canal had been built to direct water downstream. An amputated oxbow no longer flowed into the river system, and it quickly filled with refuse, most of it from a nearby rubbish dump.
"This is where Al Jazeera took photos in April," Zanibar says cheerfully, recalling a shocking photo-essay by the broadcaster that highlighted the state of the Citarum.
What we criticise about the presidential order is that there's no starting evaluation, no initial data. How do we know what has improved? We see this as more political
Zanibar's men greet everyone they meet with a holler and a raised fist. They have been sleeping at the site, steadily dredging truckloads of junk from the water. The rubbish dump will soon be compressed and flattened and the colonel wants to see a football pitch there. The dredging will also remove silt that has accumulated in the canal, a symptom of deforestation and soil erosion upstream.
The army's "shock therapy", says Burhanuddin, is making a difference because it is around the clock. "We never had this before," he says, adding that in the past, new rubbish quickly piled up in areas that had been cleared. Textile factories would dump their waste at night, knowing that investigators would not be snooping around after dark.
Civil-society groups have raised eyebrows over the army's involvement, however.
"We did not expect [Widodo] to involve the TNI [Tentara Nasional Indonesia], the Indonesian Armed Forces," says Dadan Ramdan, director of the West Java chapter of the Indonesian Forum for Environment (Wahana Lingkungan Hidup Indonesia, or Walhi), the country's largest environ­mental organisation, which has lobbied for better environ­mental management of the Citarum since the 1990s.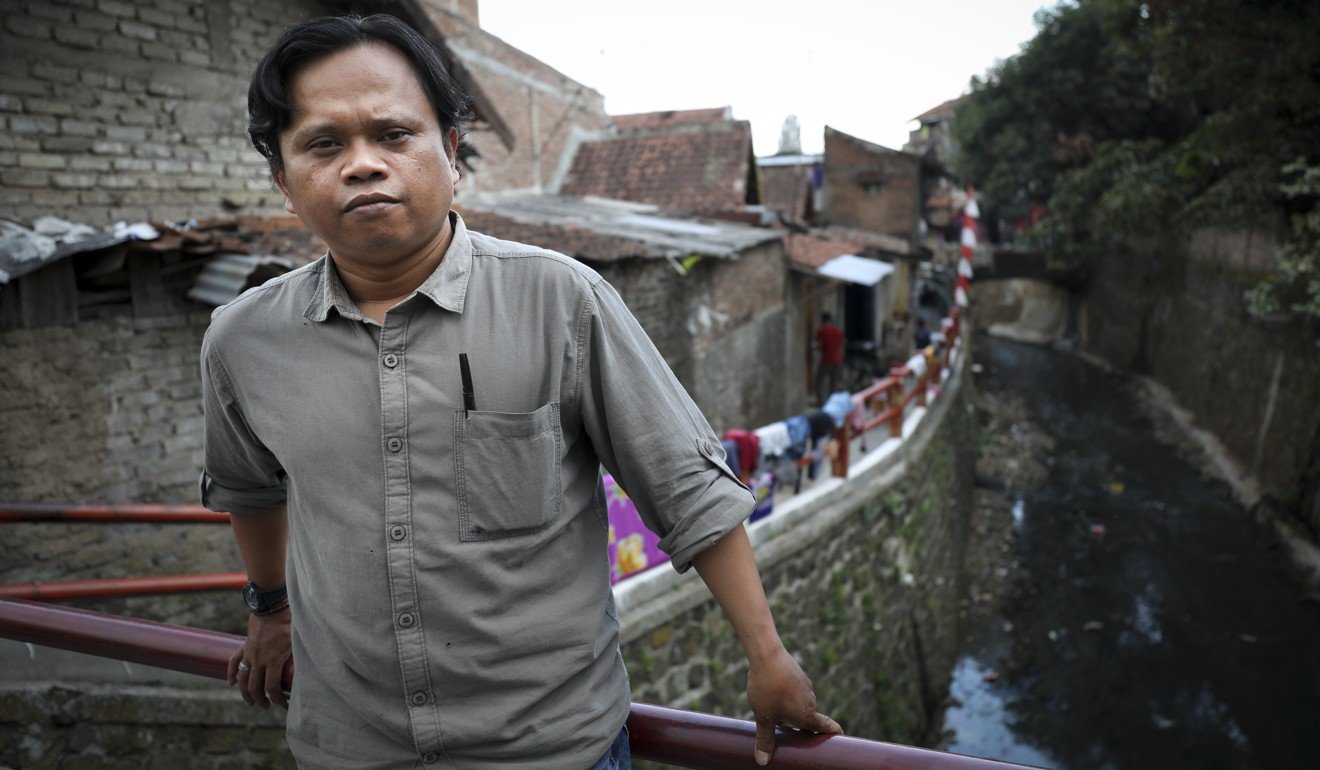 Ramdan says that while the public appreciates the help of the military, their deployment has not been effectively organised, and is likely a political move by Widodo, who is coming up for re-election this year.
"That they do the cleaning, that's seen as positive," he says. "What we criticise about the presidential order is that there's no starting evaluation, no initial data. How do we know what has improved? We see this as more political. If we just count the two districts here, it's almost 20 million potential voters."
"Many of the projects are not yet coordinated," adds Burhanuddin, who points out that dredging silt in the canals is ongoing while the soil erosion upstream is not yet under control, so new dirt just keeps being washed up. Burhanuddin and his team at the Coordinating Ministry of Maritime Affairs have brought in foreign experts to help assess the situation.
One such assessment carried, out by Melinda Laituri, profes­sor of ecosystem science and sustainability at Colorado State University, in the United States, stresses the need for a long-term, coordinated effort that will last well beyond the seven-year presidential order. "The Citarum River Basin represents a challenging situation where successful solutions will be measured in incremental steps," Laituri writes. "While long-term investment is essential (20-30 years), short term projects (2-5 years) are needed."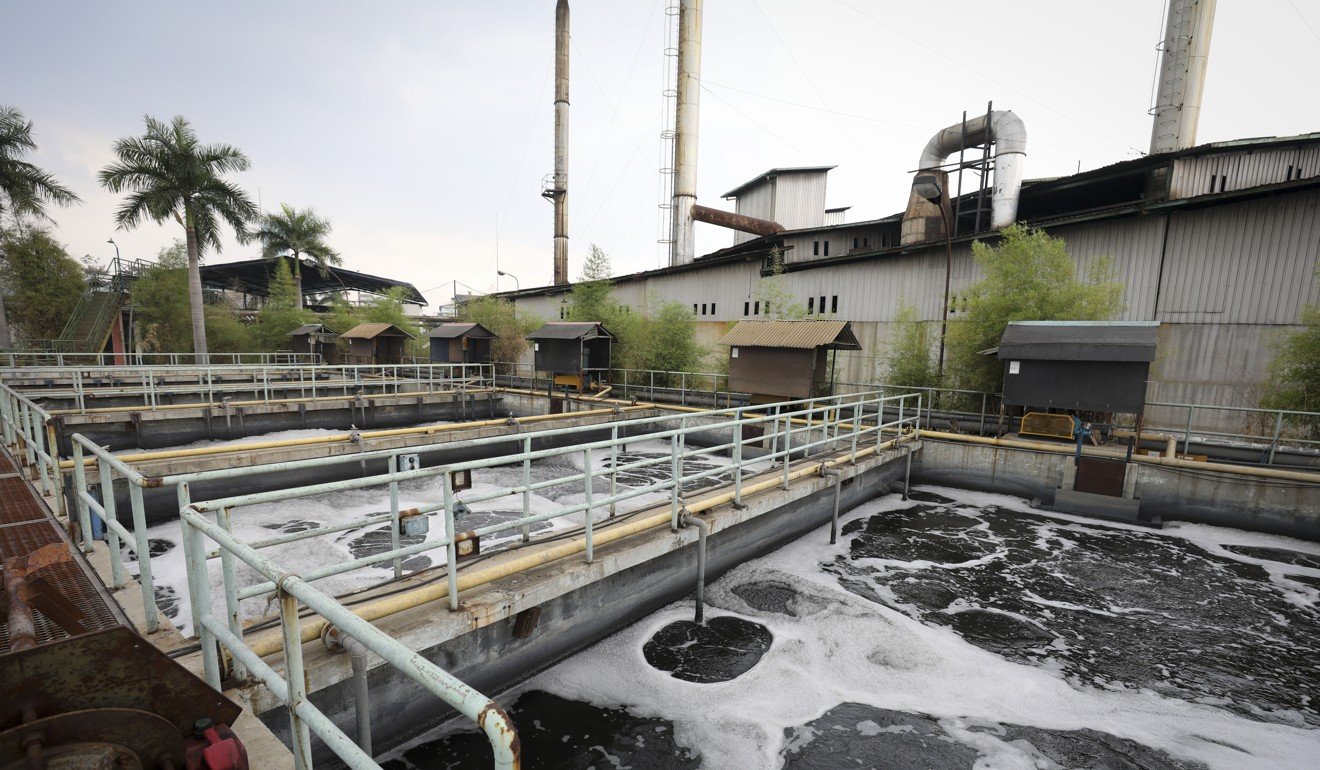 Laituri notes that military units have been effective in conducting waste removal, re-vegetation, and relocation of settlements, but points out that these activities "need to be inclusive of local villagers and non-governmental organisa­tions, based upon sound scientific practice, and identified sustainable approaches".
In 2015, Walhi was one of a group of NGOs that launched a campaign targeting West Java's textile industry. The goal was to expose international brands buying from factories that were known polluters.
They collected evidence about the waste-dumping practices of such factories, and three facilities had their waste-water-management approval licences revoked. Greenpeace, which was among the NGOs, declared that "this court victory in Indonesia could send shock waves across the fashion world", forcing brands to pay closer attention to their supply chains.
Launched in July 2011, Greenpeace's Detox Campaign, which has highlighted the sorry state of the Citarum, presses fashion brands to commit to zero discharge of hazardous chemicals by 2020, and work with their suppliers around the world to disclose releases of hazardous chemicals to communities living with water pollu­tion. The initiative has brought commitments from brands such as Valentino, Levi's and Zara to work only with suppliers who adhere to waste-water-management standards, and mobilised more than half a million activists, fashionistas, bloggers and designers to insist that fashion does not cost the Earth.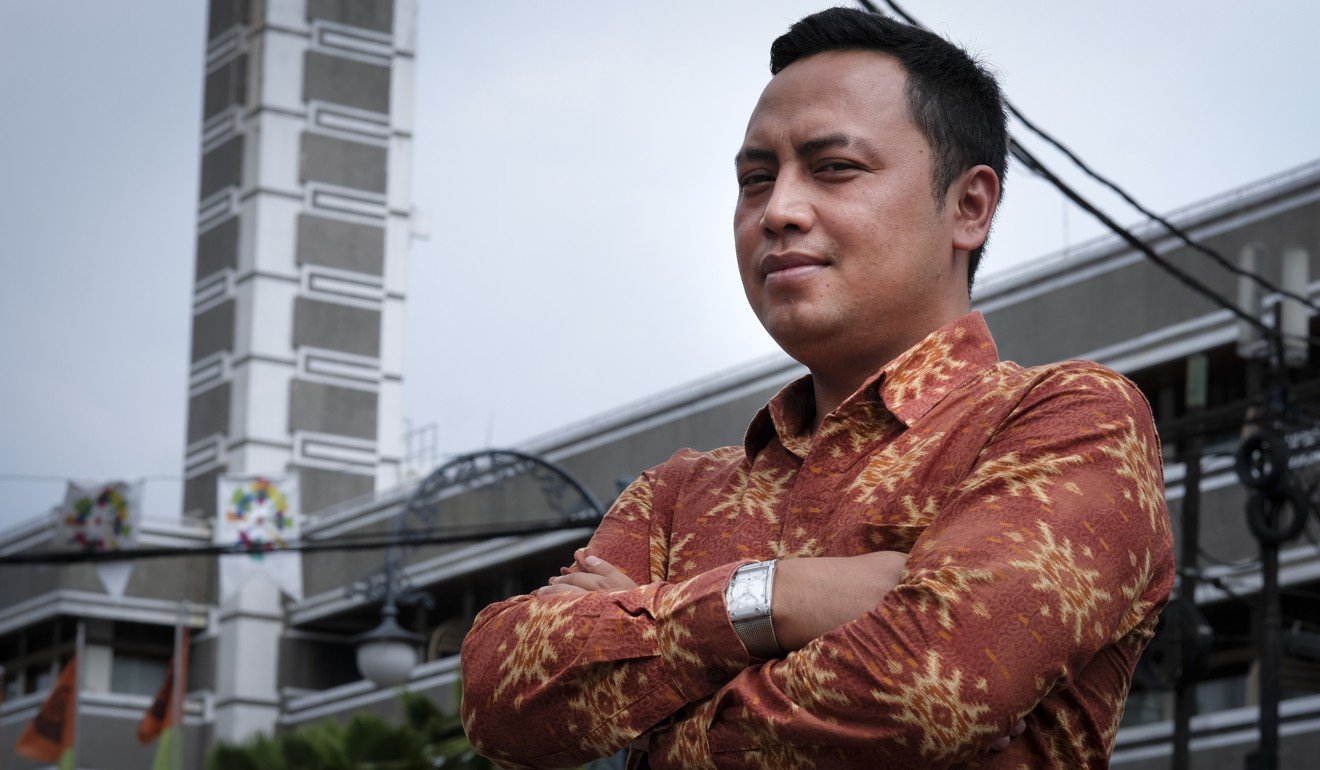 Adi M. Yadi, whose grass-roots organisation, Pawapeling, was also involved in the West Java campaign, says the result was not as dramatic as Greenpeace had hoped. Of the three factories penalised, one committed to making changes to its operation, one simply started operating under a new name, and one shut down, only to be replaced by others.
Adi describes ways of cheating and cut­ting corners that he has come across, such as factories paying for a positive outcome in routine environmental checks, or mis­report­ing their waste-output volume. "Maybe the production volume of the factory grew that year," Adi says, "and they should have invested in a larger waste-water-man­agement system to deal with the surplus, but they didn't. They only report the regular waste volume and dump the rest."
Adi is also aware of corruption, the officials tasked with directing factories to invest in waste-water management recommend­ing the work be conducted by businesses owned by family members and friends.
While the army is on the ground here, the trade minister has been telling the media how important the industry is, and that they will continue to support it
It's a mindset, Kusumah says of the prevailing attitude in the local textile industry, that extends to factory employees at all levels, even though environmental laws are clear. And factory owners or end buyers, who think their produc­tion processes are clean and their apparel ethically made, may be fooled by false reporting. "There are inconsistencies at the level of the owners, the management and the operators. It goes all the way down to those who guard the facilities."
Ultimately, Walhi and other NGOs – even with Widodo's seven-year plan now having been in effect for more than 10 months, and with military boots pounding riverbanks – are not optimistic that practical, long-term and rigorously enforced measures will be taken to rein in polluters in West Java's textile industry.
"While the army is on the ground here," says Adi, "the trade minister has been telling the media how important the industry is, and that they will continue to support it."