Conducting is a competitive profession. "In a large symphony orchestra you can have 90 or even 100 musicians but there can be only one conductor," says Hong Kong Sinfonietta music director Yip Wing-sie, who has been wielding the baton for more than three decades.
While opportunities for aspiring conductors have grown – thanks to a prolif­era­tion of chamber ensembles (especially in Europe), music festivals, conducting courses, master­classes and competitions (the Sinfonietta held its own for the first time last January) – the number of musicians jostling for the few top orchestral positions worldwide has risen, too.
"The pool of young conductors in my generation wasn't as big as what we have now," says the 58-year-old Yip. "Things are much more com­peti­tive today."
It is from this group that three locally born musicians have emerged in the past five years to lead some of the world's most renowned orchestras. Elim Chan, Lio Kuok-man and Wilson Ng Wai-sai are quietly but surely making their mark on the global classical music scene.
Elim Chan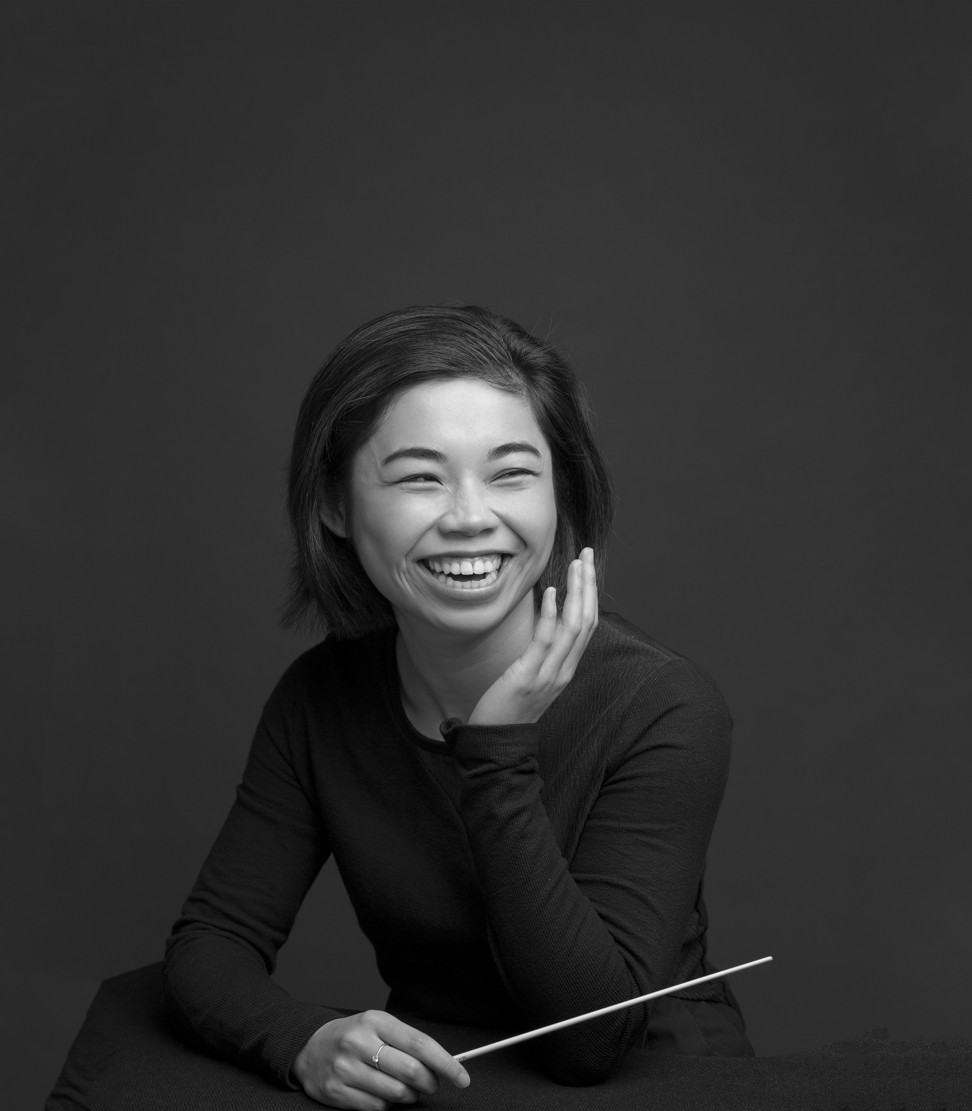 A conductor's task is to lead an orchestra. But when Chan stood in front of the Royal Scottish National Orchestra (RSNO), in Edinburgh, in November, she was the spirit of the orchestra embodied – the notes and natures of the musicians and their instruments manifest in her and dancing before us.
Born and raised in Hong Kong, Chan now lives in Amsterdam, in the Netherlands, with her fiancé, percussionist Dominique Vleeshouwers.
"All I need as a conductor is an airport and a good train station," says Chan, 32. "I can pretty well live where I want."
As a guest conductor with the RSNO, Chan is giving three concerts in three cities – Dundee, Edinburgh and Glasgow – over three days. With an exuberant wedding getting into full swing at her Glasgow hotel, we have slipped out to the quiet of a coffee bar.
It's like when you're a guest conductor, you're dating and it's fun. But, as a resident, you're in a real, serious relationship, and you can make plans, and you can go into things much deeper
Since winning the prestigious Donatella Flick conducting competition (the first female to do so), in 2014, Chan has been in demand around the world. But this year she will start as resident conductor for the Antwerp Sym­phony Orchestra, in Belgium, less than two hours by train from Amsterdam.
"It's like when you're a guest conductor, you're dating and it's fun. But, as a resident, you're in a real, serious relationship, and you can make plans, and you can go into things much deeper," she says.
Chan grew up in Sha Tin. Her father was an artist and designer who taught in vocational schools and, Chan says, passed on his creativity and enjoyment of music. Her civil servant mother worked for the Independent Commission Against Corruption, and gave Chan her sense of discipline.
The first concert Chan attended was around 1996. It was a Hong Kong Philharmonic schools concert, and as she watched then-resident conductor Yip take the podium and saw how the orchestra followed her commands, 10-year-old Elim thought, "That's what I'd like to do."
"I was blown away by the conductor's role," she says. "It was like magic."

She joined Yip's Children's Choir (now Yip's Children's Choral and Performing Arts Centre, founded by Yip Wing-sie's father, Dr Yip Wai-hong, in 1983) and every Christmas for six or seven years, she was among the children who sang in Hong Kong Ballet's The Nutcracker.
She doesn't recall telling anyone about her desire to conduct but, when she was 12, the choir teacher handed her a baton and asked her to lead the junior girls. Not just on one occasion but for the whole season. They went on to win their category of the Hong Kong Choirs Competition and it seemed that she was set to follow her child­hood dreams – or was she?
Chan spent her sixth form at Li Po Chun United World College, in Ma On Shan, with many inter­national students and "it seemed clear that I had to study abroad", she says.
She chose Smith, a women's liberal arts college in Massachusetts, in the United States, and sciences, being interested in forensics and psychiatry and wanting to keep her options open. Even after she graduated, however, the call to conduct was overwhelming.
[Conducting is] a language and conductors have to be fluent in it. You sometimes hear musicians complaining that the conductor isn't clear, and I didn't want them to say that about me
Of the eight students in her postgraduate conducting class at the Uni­ver­sity of Michigan, only two were female. But she had grown up watching a woman stand on the podium in front of an orchestra, and never doubted this was something she could aspire to.
Do people call her maestro or maestra? She laughs. "Usually I just say, 'Call me Elim.'"
If Chan were to write a book on "Things I Learned in Conducting School", it would contain, she says, just two chapters. The first would be titled "Technique".
"It's a language and conductors have to be fluent in it," she says. "You sometimes hear musicians complaining that the conductor isn't clear, and I didn't want them to say that about me."
Chapter two would be titled "Preparation". Chan listens to as many recordings as she can – "Now you can hear most things on Spotify or YouTube." She researches what the composer was thinking while writing a piece and what was happening in their life at the time. For example, the main piece she is performing with the RSNO is Sergei Rachmaninoff's Symphonic Dances. It was the Russian's last composition, written for the Philadelphia Orchestra in 1940.
"After I'd done all the preparation I found out in September that some­one had found a recording of Rachmaninoff himself playing that piece on piano in 1940 for [Hungarian-American conductor Eugene Ormandy]." Rachmaninoff hums as he plays, says Chan. One thing she noticed was that at certain points, "Rachmaninoff really banged his huge hands on the keyboards. So I knew it had to be really loud […] Some things don't translate from hands to orchestra, but that one did."
Preparation includes adapting to one's surroun­dings. "It's like the orchestra is the conductor's instrument but the hall is the instrument, too." The same music by the same orchestra can sound completely different in different concert halls, she explains, "and my job as conductor is to adapt and work the hall to our advantage".
The previous night, for instance, the RSNO had performed at Dundee's Caird Hall, in Chan's first visit to the venue.
"The trumpets felt isolated as they couldn't hear the strings and the strings couldn't hear the winds," says Chan. "It's like everyone was on their own island and if you can't hear each other you can't really play together.
"So we're like […] we have to sit packed together so we can listen. And because the acoustics mean the little notes are not clear any more, everyone has to enunciate everything and we had to work harder. I said to the musi­ci­ans, 'Just hit and go, don't stay on it as the hall will hold the notes anyway.'"
When you are conducting, you are an extension of the music
Preparation also involves exercise and rest. Chan tries to take 30 minutes on the afternoon of a concert to relax, sometimes lying on the floor of her dressing room. Then, before she takes to the stage, she steps up the energy with jumping jacks and stretches. Shoulders and arms, of course, and also core muscles. "If you don't, it can be quite dangerous," she says.
Chan was in the audience when a conductor leading Carl Orff's Carmina Burana cracked something in his shoulder. ("It was awful.") Fortunately, it was towards the end of the performance and he conducted the rest of the programme one-handed and in pain, in the process teaching her an important lesson: don't take your body for granted. "When you are conducting, you are an extension of the music."
At the end of the Glasgow concert, Chan has each sec­tion stand in an unusually long sequence of accolades, which feels like generosity.
"We're so lucky," whispers a board member of the orchestra, as Chan returns to take another bow. "She's great. She's like a wee pocket rocket. The orchestra has really taken to her."
The conductor then exits the stage like a maestro. Victoria Finlay
Lio Kuok-man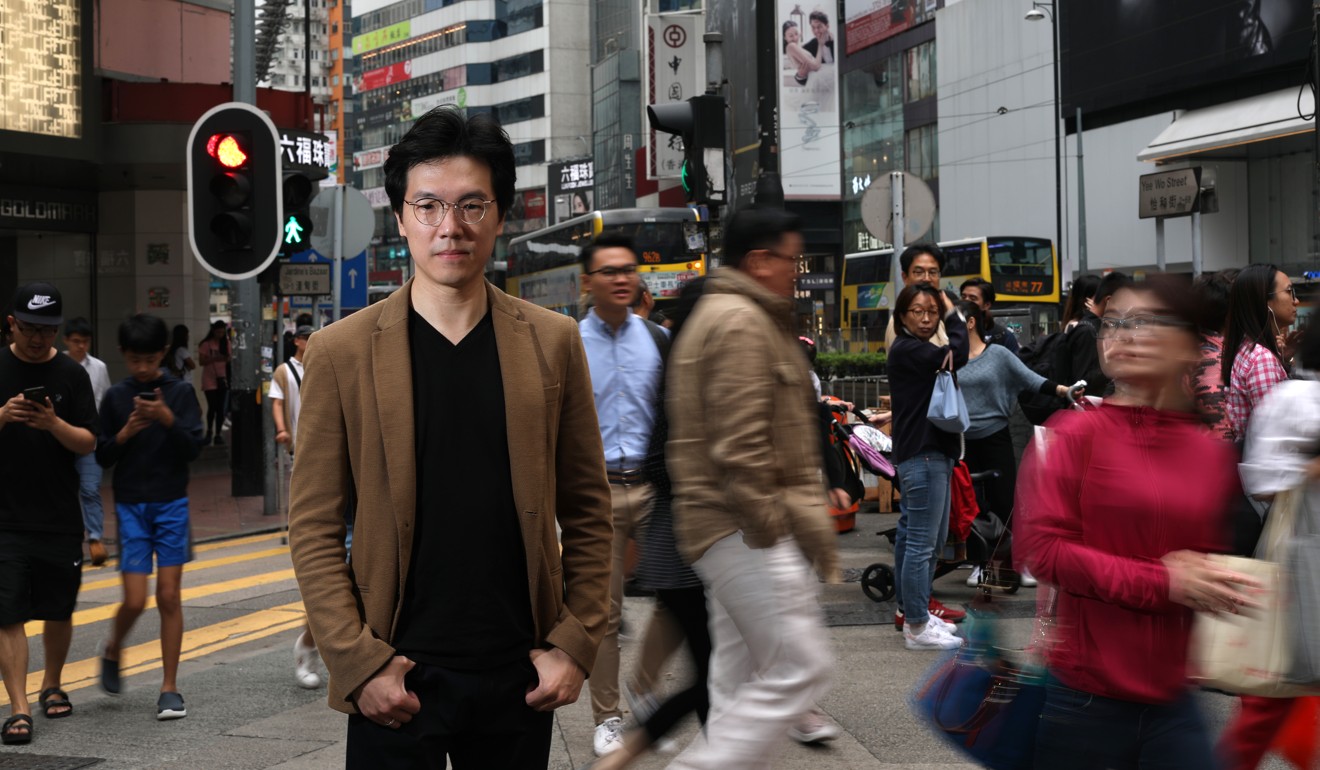 Lio, 36, is straining to stay on top of a dizzying schedule. In 2016, after two years as assistant conductor with the Philadelphia Orchestra, he returned to Hong Kong, where he is now the music director of the New Music Ensemble. As a sought-after conductor, Lio travels extensively, from one programme to another. In 2015, his time­table was so tight that he almost missed a performance for Pope Francis.
"Three-hundred days a year I'm in hotels," says Lio, who was at Szalone Dni Muzyki, a music festival in Poland, before returning to Macau, his hometown, for a four-day break. "Thank God!"
Then there was a week of concerts at the Muziekgebouw Eindhoven, with the South Netherlands Philharmonic, followed by several with the HKPhil. We meet just before he leaves for Moscow, to conduct the State Academic Symphony Orchestra "Evgeny Svetlanov".
But punishing travel schedule aside, Lio is living the life he dreamed of ever since he saw a man waving "chopsticks" on a podium when he was four years old.
My first love is to make music. I get to do that every single day. Am I the luckiest person in the world?
"I never thought of it as a career. I just have this image in my head. I want to be that person," says Lio, who started playing the piano around the same time.
Ever the perfectionist, Lio takes long pauses through­out the interview to ponder questions, choosing his words carefully and often cutting himself off mid-sentence to rephrase an answer. When the topic is the music itself, however, he doesn't hesitate.
"My first love is to make music. I get to do that every single day. Am I the luckiest person in the world? I am."
Words that crop up frequently during our conversation include "inspire" and "enjoy". However, he refrains from using "career" to describe his musical journey. A calling, perhaps? "That's too big a word," says Lio.
Growing up in Asia's gambling capital, Macau – "mother tongue, Cantonese" – Lio had little access to musical oppor­tunities. That, however, only fuelled his hunger.

"The biggest bookstore had only 20 books about class­ical music" and, by the age of 12, Lio had read them all. "Macau had an international music festival, organised by the Portuguese government. October was the golden month for me. I got to see concerts every week. Otherwise, the orchestra played only one concert per month," he says. "Maybe that's why I have this craving for music."
Consequently, when the teenage Lio moved across the Pearl River Delta to study piano at the Hong Kong Academy for Performing Arts, he was "like a kid in a candy store".
"It's my musical roots. I started everything here," he says. "At that time, musical training in Macau could not be compared with that in Hong Kong. When I came here, I was the worst student in my class."
Lio had a lot of catching up to do, but he went on to graduate with first-class honours in 2004. Later that year, he entered the prestigious Juilliard School, in New York, before going on to study conducting at Philadelphia's Curtis Institute of Music – "where all the big stars go" – and the New England Conservatory of Music, in Boston.
I never see the finish line, I just keep run­ning. You have to believe that it will lead you somewhere
His graduation from Curtis, in 2009, coincided with the global financial crisis, which saw his first stint as a professional conductor end before it had even begun. A call from the small Philadelphia orchestra he had been hired to perform with informed him that it had gone bankrupt.
"Oops, welcome to the real world," he thought at the time.
Dr Yip Wai-hong came to the rescue, inviting Lio to return to Hong Kong and conduct the Pan Asia Symphony Orchestra, which the veteran composer had established in 1976.
"I don't know whether to use the word 'fate' but some­how one dot joins up to another dot."
As a Macanese in America, has he experienced discrimi­nation? "I get that question a lot. If I say no, that's a lie. But do I let it bother me? No. That is what gets me moving, to keep doing what I want to do."
Where will it all lead?
"I never see the finish line," says Lio. "I just keep run­ning. You have to believe that it will lead you somewhere." Rachel Cheung
Wilson Ng Wai-sai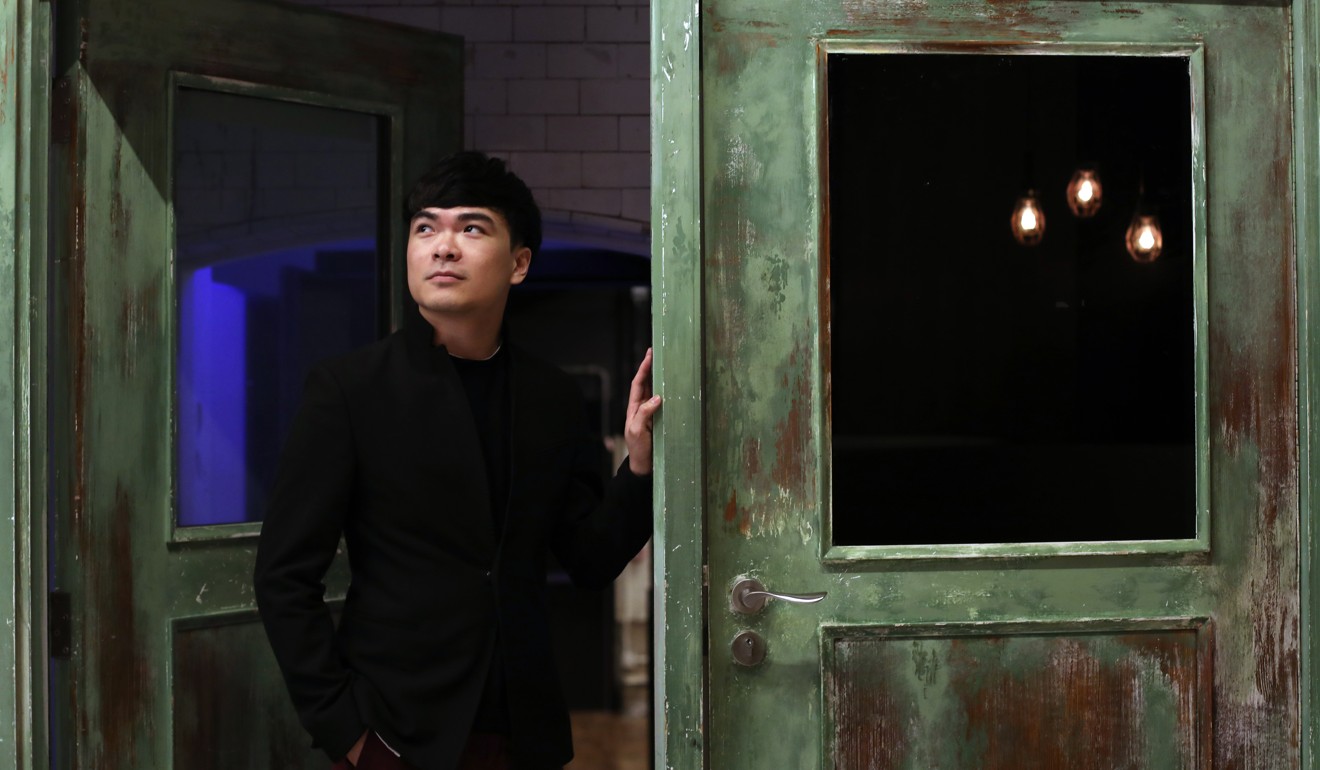 Before posing for photos for this interview, Ng takes out his phone and ruffles his hair.
"It's too flat," he says of a recent haircut. It's a clean, polished look, we tell him. "But that is not a conductor's look," he counters. "It should be messy, like you don't care."
Is he thinking about Seiji Ozawa's unkempt mop or maybe Gustavo Dudamel's wild curls? A promotional picture captures Ng's preferred look, his tresses flying as he conducts. "Truth is, I care about it a lot," he admits.
For Ng, conducting is not just an art form, "it's a psychological game. It's all about give and take. From the moment you stand on the podium, the musicians are judging you". Along with one's hair, apparently.
Ng's approach is to act callow when he greets a new orchestra, then change his demeanour abruptly as he picks up the baton.
"I change my face into a really serious person, like I gain 30 years of life while I conduct," he says. "I do this to surprise them."
The act, he believes, helps him tame an orchestra.
At 29, making that extra effort is understandable, espe­cially in the world of classical music, where experience is currency. And it has certainly paid off; he is heading for South Korea this month to take on the role of associate conductor of the Seoul Philharmonic Orchestra.
When we meet on a recent Friday, however, he is still beaming from a week spent with the HKPhil and its music director, Jaap van Zweden. He had been warned that the maestro "may not even say a word to you", but, as it turned out, "we had conversations, not a lot, but very fruitful", says Ng.

After learning that Ng would be conducting Brahms' Violin Concerto in Russia next month, Van Zweden lent him his personal scores, a treasure trove for someone seeking to understand how virtuosos think.
"That's how I start conducting, learning from a conductor's score," says Ng, who pored over those of Leonard Bernstein in the digital archive of the New York Philharmonic when he began conducting, five years ago.
It was while Ng was performing as a teenage flautist with the Hong Kong Children's Symphony Orchestra that Yip had recognised his potential as a conductor: the young Wilson would read the full score, not just his part, and always had thoughts on the music. Yip gave Ng "a taste of what conducting is", passing the boy the baton in his absence and enlisting him to audition new members.
Ng studied the flute in Paris, France, and Lausanne, in Switzerland, not making the switch to conducting until 2013, after he had presented a flute recital at the Hong Kong Arts Festival, achieving his dream seven years ahead of schedule.
"That was the point when I realised [the recital] was too simple a life goal," he says. "I was depressed for a month, thinking, 'What the hell should I do?'"
The sound of an orchestra is what attracted me most. When I think about a crescendo, I think of an orchestra, starting from the strings to the winds, then the percussion
He found his answer in conducting. "The sound of an orchestra is what attracted me most. When I think about a crescendo, I think of an orchestra, starting from the strings to the winds, then the percussion," he makes a thunderous roar to underscore his point. "The flute is always just …" a descending whinny ensues.
If the layers and textures of orchestral sound had sparked his curiosity, it was the greater responsibility of the role that prompted the move. He founded the Gustav Mahler Orchestra in 2014, hoping to build a platform for young musicians who may not have had the opportunities to study abroad that he had.
Ng learned to conduct at Berlin University of the Arts, in Germany, and picked up an important skill from Kirill Petrenko, when he covertly sat in on a closed rehearsal the Russian-Austrian maestro was holding with the Berlin Philharmonic. In the 50 minutes before he was ejected, Ng learned a valuable life lesson.
"Why is he so good? Because he never gives up; he insists until he gets the sound he is looking for. He unites this group of musicians of repute – and with the biggest egos – to make something together.
"A good conductor has the imagination of the sound and is able to convey it. We need to invite the audience into a sound world that you are hungry to create," Ng says.
However, as with a tug of war, knowing when to release is as important as knowing when to hold on. It was under­standing when to compromise that earned his upcoming role with the Seoul Philharmonic. During the audition, he was required to suddenly change his conducting pattern. The deviation meant that the music didn't flow as smoothly as it should have, but he held the orchestra together.
"I was so sad about it. Oh God, I couldn't do the music I wanted," says Ng. However, the panel had noted his quick reactions. "That's what they wanted; the show must go on."
Ng was selected from more than 100 applicants and beat out three other candidates at the audition. The appoint­ment brings him one step nearer to his new goal: to be a music director in Europe. Within 10 years. Rachel Cheung