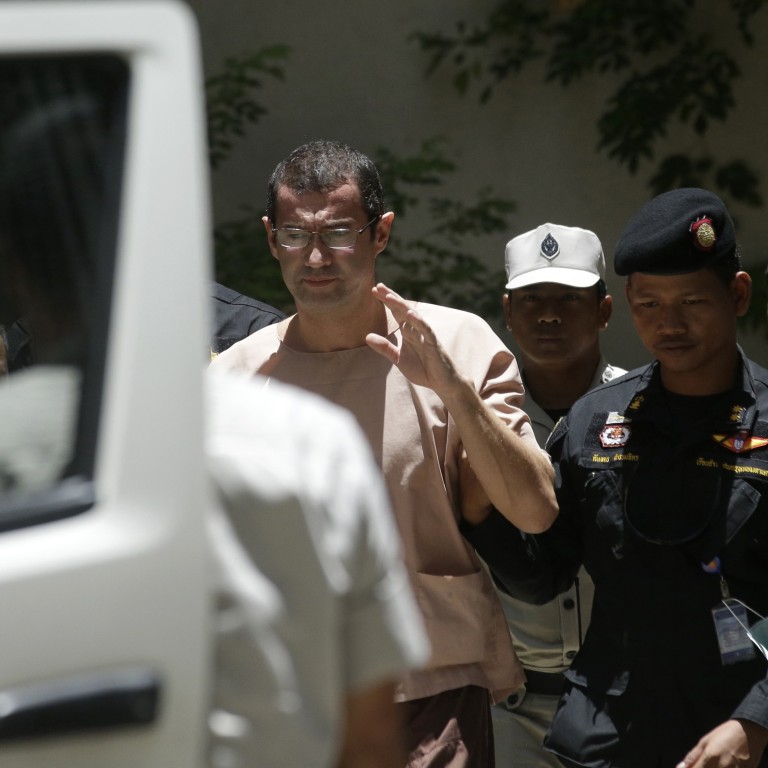 Meet 1MDB's accidental whistle-blower – his journey from banker to Bangkok prison inmate
When Xavier Andre Justo released a hard disk containing 230,000 explosive emails to the media little did he realise that his ordeal was only just beginning
The 90 giga­bytes of data contained details leading to the unearthing of the multibillion-dollar 1MDB scam
If Xavier Andre Justo's life were an international version of the Monopoly board game, he would have passed Go several times in the past 10 years. The 52-year-old has found himself in the financial hubs of Geneva, London and New York; has had dealings in the oilfields of Argentina, Turkmenistan and Venezuela; and has landed often in Malaysia and Thailand, where he has stayed both at his would-be holiday resort, on Koh Samui, and in a Bangkok jail.
When we meet in Kuala Lumpur, at the end of January, the nightmare of his 18 months in Klong Prem prison is begin­ning to fade, although the Swiss banker-turned-accidental-whistle-blower's next legal battle is going to be claiming justice for that wrong.
Justo, a former employee of PetroSaudi International, has temporarily taken up residence with his wife, Laura, and four-year-old son, Xander, at the five-star Shangri-La. The manage­ment gives him a special rate because "the end of the months are complicated".
On the streets of Kuala Lumpur, as on Malaysia's tourist beaches, Justo is often stopped by people asking for a selfie. They believe that it was thanks to him, and the data he leaked to the press in January 2015, that the house of cards that was investment fund 1Malaysia Development Berhad (1MDB) began to shake, and then collapse. The scandal contributed to the downfall of prime minister Najib Razak in the May 2018 election, along with the party that had been in power in Malaysia since independence, in 1957, the United Malays National Organisation.
"Let's say it's been a series of events. But, yes, it is unlikely that all this would have happened had I not released the PetroSaudi data," says Justo. "This ignited the fire. The recognition that I am shown here is mostly for this gesture.
"Thanks to the change of government in Malaysia, people are able to hope again. At the rate the plunder was going, it would have been Venezuela in five or 10 years. They were emptying the coffers of the country as if they were theirs."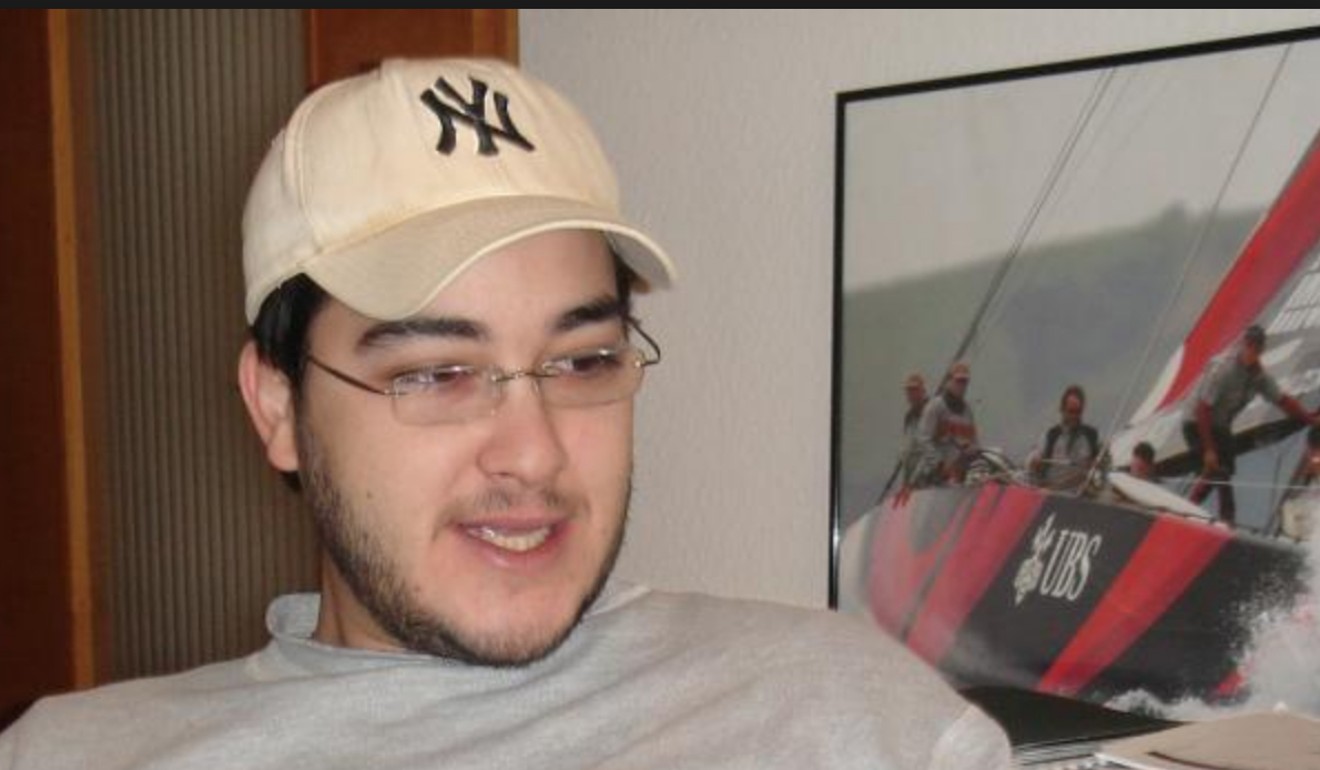 The 1MDB fund, theoretically created to finance develop­ment projects in Malaysia, served as cover for the siphoning off of large amounts of money, primarily, it is alleged, into the pockets of Najib, his wife, Rosmah Mansor, and others in on the scam. Several international banks, among them Goldman Sachs, have worked with or for the 1MDB fund, which is now under investigation in Malaysia and at least six other juris­dictions, including the United States, Switzerland, Singapore and France.
Last May and June, during raids on homes linked to Najib, police found cash, jewellery, bags and watches valued at roughly US$275 million. Elsewhere, yachts, penthouses and Old Master paintings were seized. It was discovered that tens of millions had been squandered on extravagant parties and other luxuries.
Since the upheavals of last May, Justo has returned to Malaysia five times.
"I love this country," he says. He has offered to help in the ongoing investigations and has been interviewed by authori­ties in Switzerland and Malaysia. He is "proud and happy, for moral reasons" to have first exposed the fraudulent dealings of the 1MDB fund, a joint venture with PetroSaudi, but admits that was not his initial intention. All he wanted was the final US$2 million former associates at PetroSaudi had prom­ised him in 2011 as part of a US$6.5 million golden parachute. He was all the more determined to get the money because two PetroSaudi executives – co-founder Tarek Obaid and director Patrick Mahony – had also been his friends.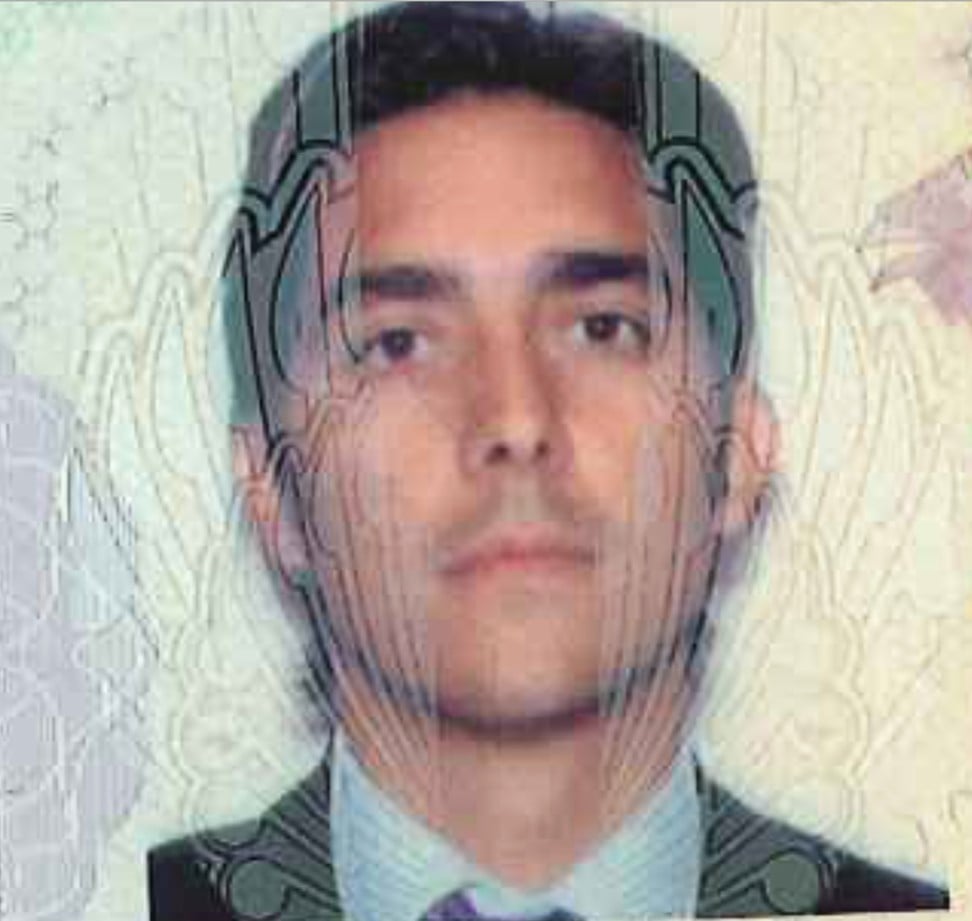 Justo first met the flamboyant, money-loving Obaid on a Geneva basketball court in the mid-1990s and the two quickly became close friends. A Saudi national, Obaid had little of the family fortune left, but the address book he had inherited from a once-successful father could open many doors, recalls Justo, who comes from a much less privileged background.
Justo's parents migrated from Spain to Switzerland in the 60s with little education and few savings. Justo attended the École Supérieure de Commerce (a Geneva business school) and then worked with Banque Scandinave en Suisse before starting his own asset-management company, Fininfor, in 1998.
Briton Mahony had been a school friend of Obaid at "Ecolint" (the International School of Geneva), and was, according to Justo, a "genius of financial montages […] You want a holding in Luxembourg with shareholders in the Seychelles through a fund in the BVI [British Virgin Islands] or Delaware, Patrick Mahony is your man!"
But as financially astute as Mahony and Obaid were, it proved shortsighted of them to quibble over the money promised to their old pal.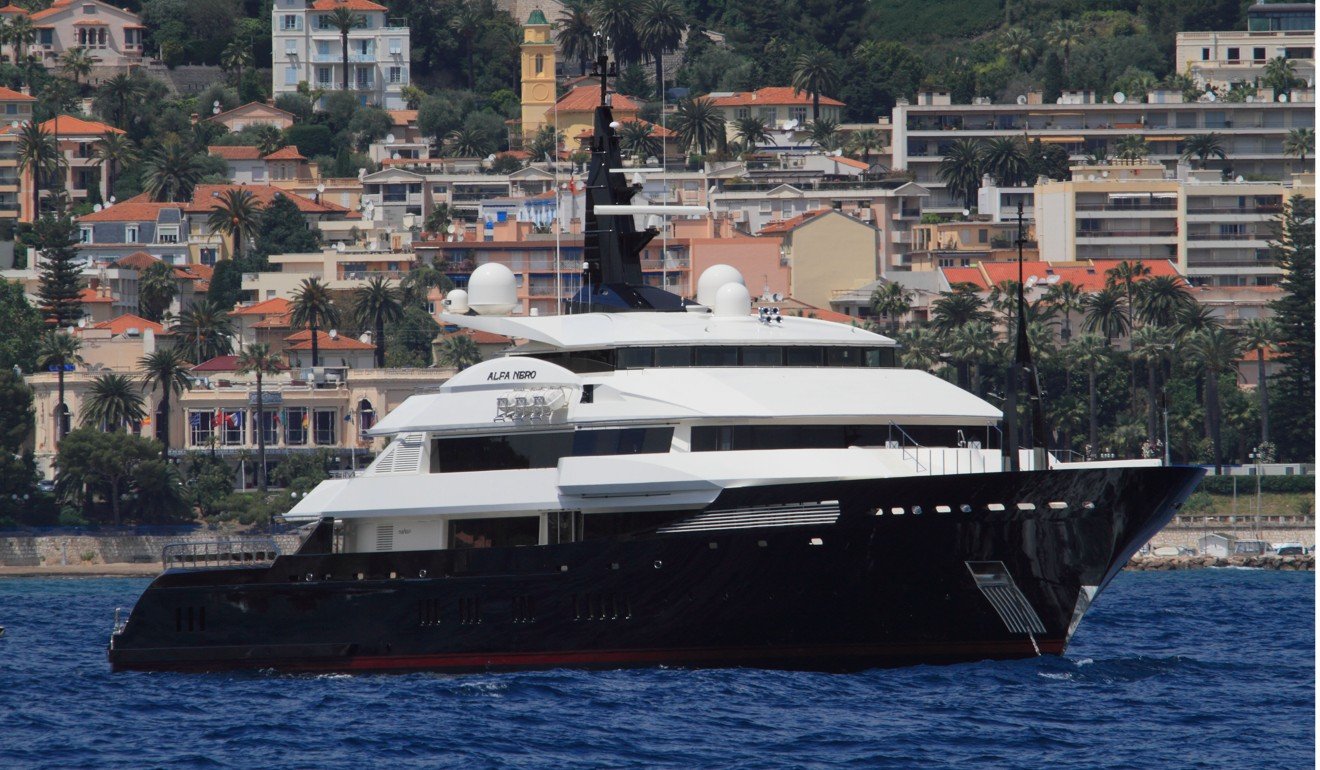 The PetroSaudi-1MDB partnership, such as it was, began in 2009, on the Mediterranean Sea. The two parties met aboard the Alfa Nero, a yacht rented to impress the Malaysian guests, who included Najib, Rosmah and Low Taek Jho – more commonly known as Jho Low – who is believed to be one of the masterminds behind the scandal, an accusation he denies.
The company co-founded by Obaid in 2005 had few assets and did little, but it had its name: "'PetroSaudi' sounds important," observes Justo.
Malaysia proposed to contribute US$1 billion to what was initially announced as a US$2.5 billion joint venture that would launch and publicise the 1MDB fund. To make up for its lack of liquidity, PetroSaudi proposed to put in as its stake some assets: shares in oilfields in Turkmenistan and Argentina.
The problem was, "these oilfields did not belong to PetroSaudi. They only had a farming agreement [which allows an entity to exploit the resources of land it doesn't own]," explains Justo.
"They asked me [as a friend] if I knew anyone who could say these assets were worth US$2 or US$3 billion."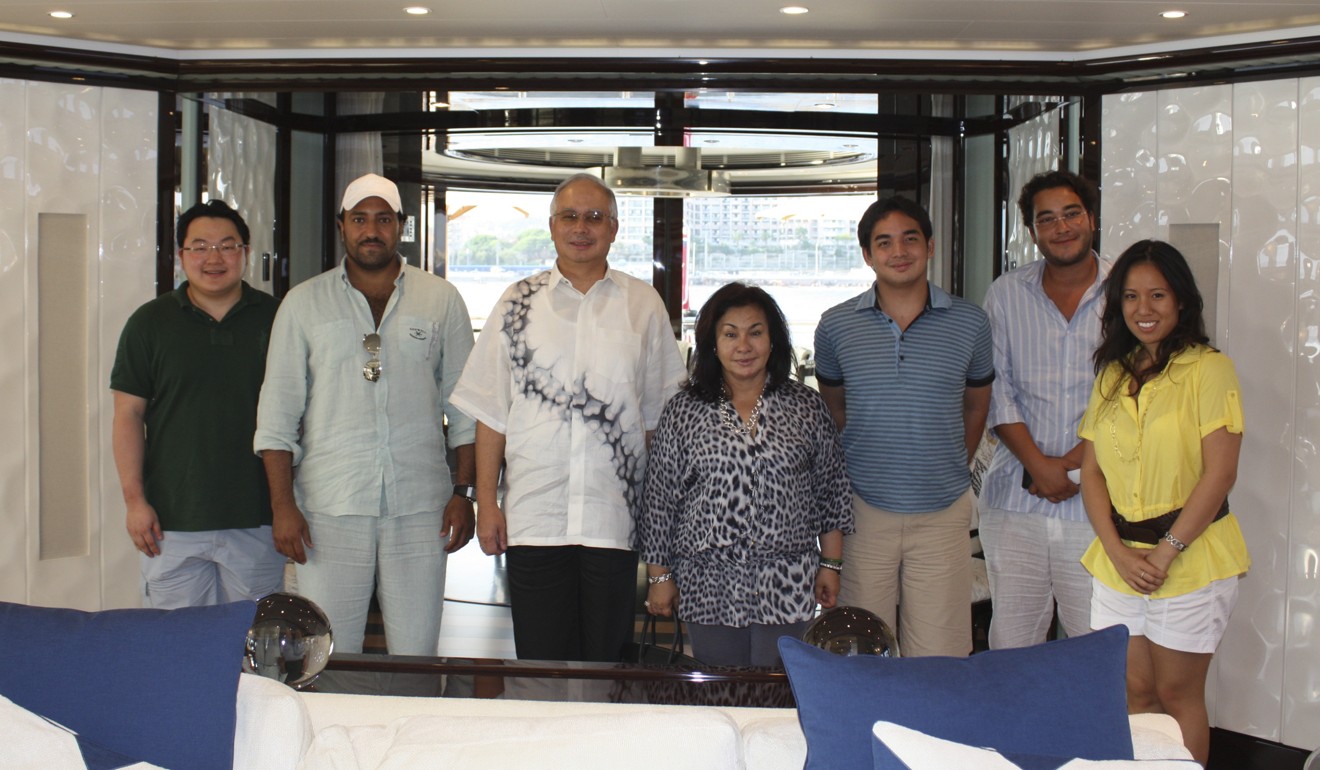 He knew no one who could help, and was beginning to smell a rat, he says, but a prominent American oil analyst was persuaded to work on the "independent" evaluation. However, the engagement letter, seen by Post Magazine, clearly states that the consultant's work shall exclude the following: "a) Any evaluation of PetroSaudi's title to the properties being evaluated; b) Any site visit to verify the physical existence and/or technical integrity of any assets […]." In other words, the analyst was requested to not visit the sites and to not look into ownership issues. He then valued the assets at US$2.9 billion.
PetroSaudi seemed to have been so grateful for this assessment that, in an email dated September 27, 2009, Mahony suggested to the analyst that he double his fee and "up it to US$100,000".
As soon as the evaluation was received, the Malaysian money was transferred to the joint venture's account.
"Everything went much too fast," says Justo. "Had they given themselves even six months or a year to build a good story around it, it might have gone smoothly, but they were just too eager to get their hands on the money."
Justo was then in Thailand with his future wife. He had just turned 40 and had sold his Fininfor shares in preparation for a change in lifestyle. But at the beginning of 2010, his old friendsmade him an offer he couldn't refuse: the high life in London; an annual salary of US$400,000, all expenses paid; and an annual bonus of several million. With the benefit of his fluent Spanish, Justo was to run PetroSaudi's Venezuela operations from the company's offices in the British capital. He bade Thailand farewell, for the time being …
Justo went on to develop what he claims were the "only real activities" of PetroSaudi: an oil services project in Venezuela, with one and later two (real) drilling boats. He claims he worked only with the US$300 million of Malaysian money that had been deposited in an account at JP Morgan bank in Geneva. "I have never had access to the remaining US$700 million, deposited at Coutts in Zurich," he insists. That account belonged to Good Star, a Seychelles-registered company of which Low was sole shareholder.
In a little over a year, though, Justo's relations with Obaid, 10 years his junior, soured. The man he used to call "his best friend, his little brother, his protégé" became arrogant and rude, says Justo. He describes with forensic detail the debauchery his former friends descended into. He puts an estimated cost of US$500 million on a lifestyle that has lasted for almost a decade.
"When you rent the most expensive suites in the best hotels in Geneva or London, with drinks, escorts and all the rest, money melts away very quickly," he explains. "The deal with Malaysia enriched them to excess. They got access to all their vices, with no limit."
Yet Justo claims he did not fully realise what was going on at the time. He wanted out because he and his former friends no longer got on well. He negotiated his departure amicably: US$6.5 million on a gentleman's agreement.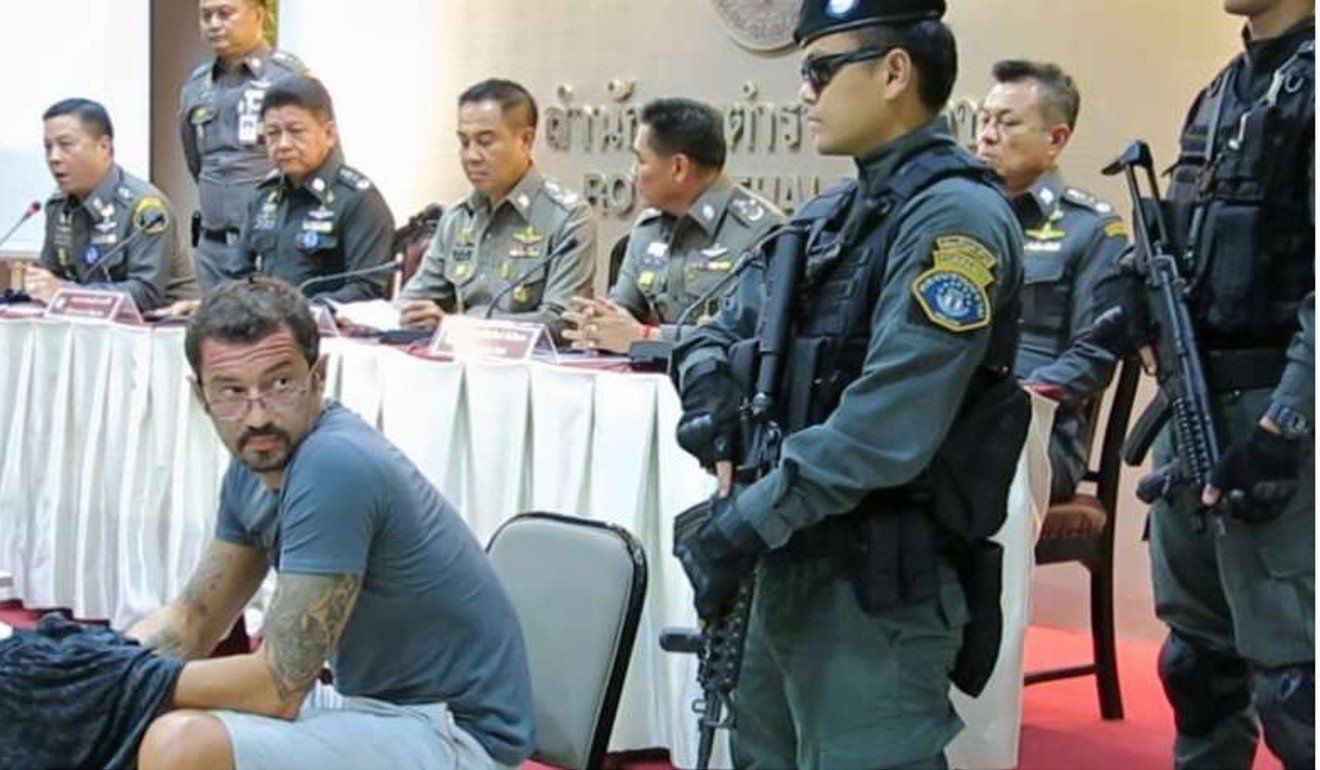 In April 2011, while preparing to leave Petro­Saudi's offices at 1 Curzon Street, Mayfair, one of London's most prestigious addresses, Justo asked his loyal IT man to copy all the contents of the company's servers onto a hard drive, "just in case". This was to be insurance against the withholding of his payout; the thought that he might one day leak the 90 giga­bytes of data (about 230,000 emails) to the press had not crossed his mind at that point, he says.
It was almost four
years later, when Justo, becoming ever-more desperate to obtain the last portion of his payout from PetroSaudi, was approached by
British journalist Clare Rewcastle Brown
, founder of website the Sarawak Report. It was she who convinced him to blow the whistle. His intention, even then, was to sell the inform­ation rather than give it away, he says, to cover the out­standing US$2 million.
"Had I wanted to blackmail [PetroSaudi], I could have asked for much more," he claims.
Not having the funds herself, Rewcastle Brown teamed up with Malaysian businessman Tong Kooi Ong, head of press group The Edge, who was prepared to pay for the data. But when the three met in Singapore, in January 2015, to enact the transaction, there was a hiccup. For reasons relating to banking technicalities, Justo said he preferred not to receive the money right away. Tong then offered to settle the deal with a Monet painting instead, a suggestion Rewcastle Brown recalls with bewilderment.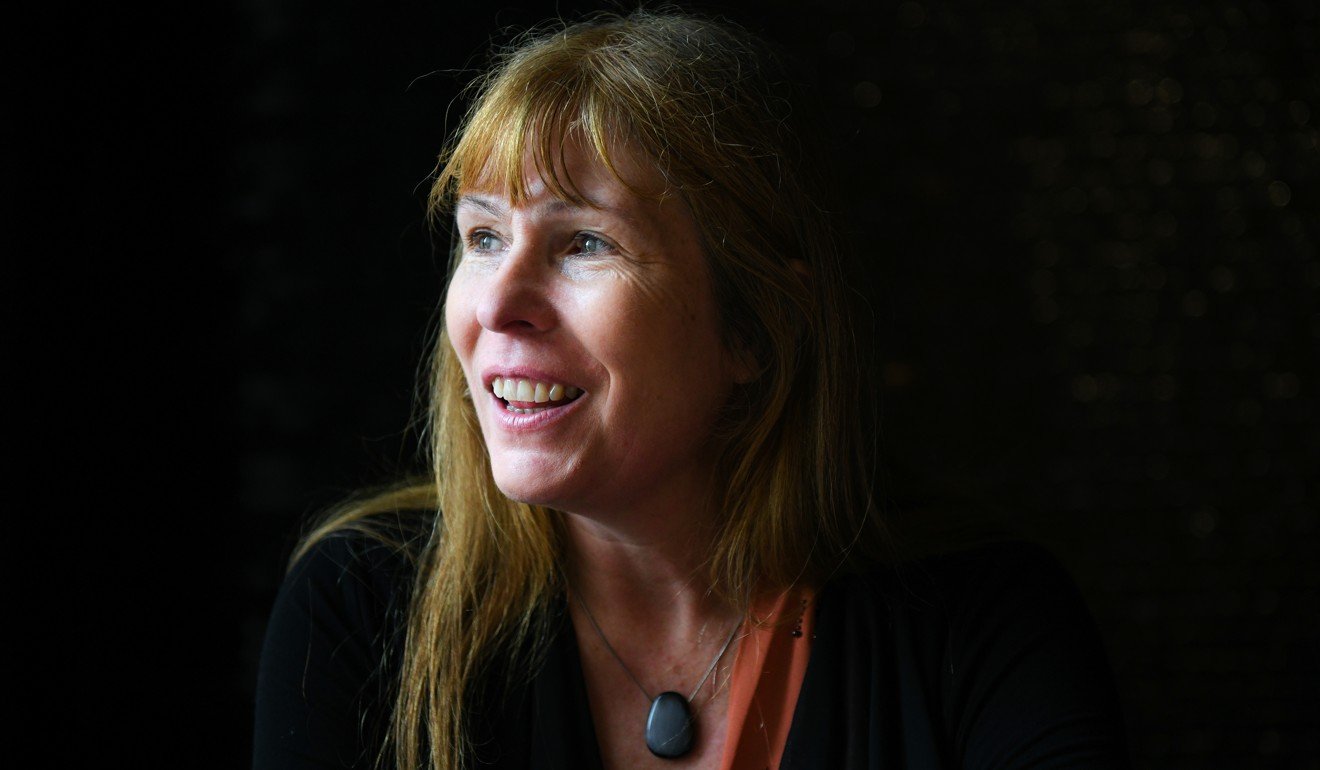 Justo declined the "Monet for money", yet gave up the hard drive and shook hands with Tong, "with the hope and understanding that [the businessman] would pay me one day".
"At last, the good news I have long been waiting for," says Justo, reading a text message that has just beeped onto his phone, when we meet for a second day, in the lobby of the Shangri-La. Tong has been as good as his word, having written a cheque for US$2 million to Justo "in appreciation of his contribution to Malaysia in helping to expose the kleptocracy of the previous government".
"No one should have to go through what he had to endure for helping to reveal the truth," Tong says in an official state­ment later.
Justo should finally be able to open a bank account again; he appears to have been blacklisted since his release from prison.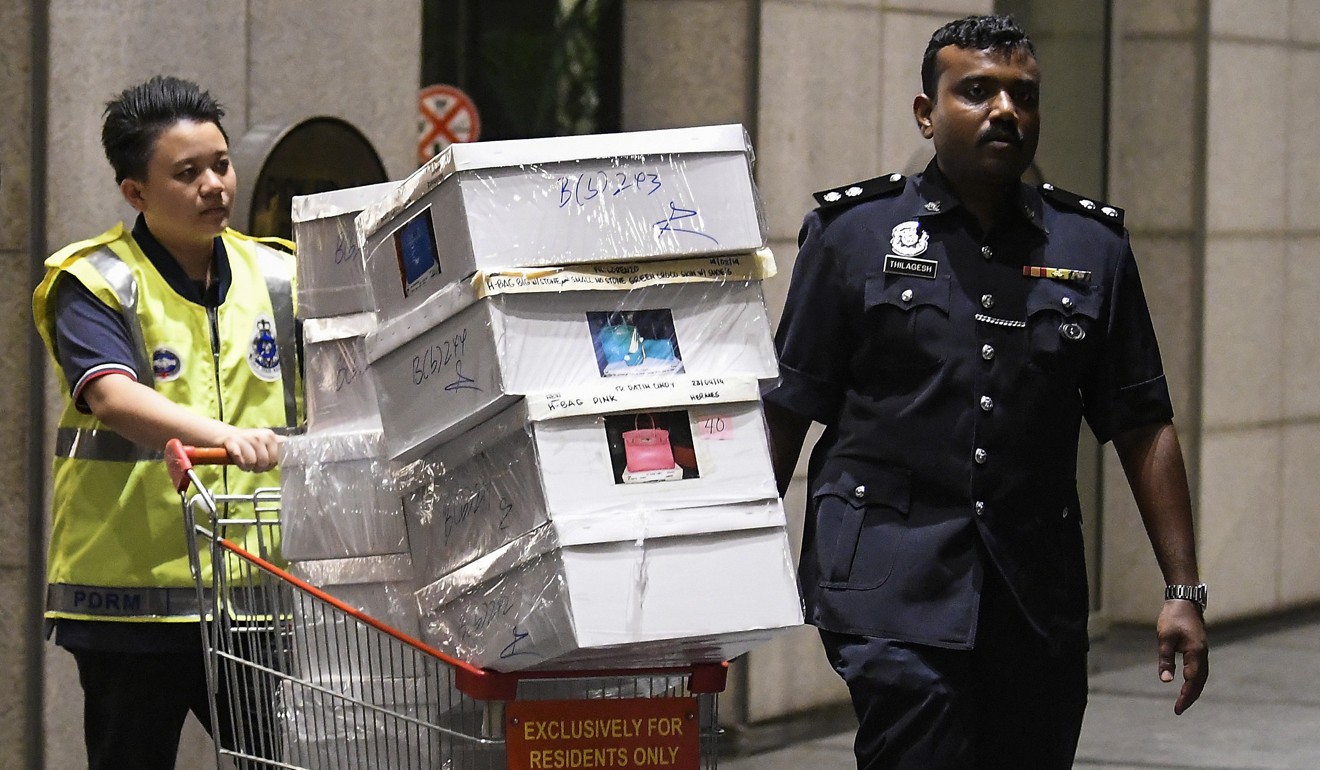 In 2015, once the information exposing 1MDB began coming out, in particular via The Edge and on the Sarawak Report, panic spread both at PetroSaudi and through the entourage of the Malaysian prime minister.
Revenge was wrought on June 22 that year, when more than a dozen policemen arrived to arrest Justo, who was alone at the Koh Samui resort – named "Always the Sun" – he and Laura, new parents of a baby boy, were planning to open. He was presented with an arrest warrant, written in Thai, for "attempted blackmail", on which he recognised only the name Patrick Mahony. Once in Bangkok, he was paraded in front of the media and escorted by armed commandos to the feared Klong Prem prison, where he shared a 40-square-metre cell with some 50 other detainees.
"For 18 months, I slept on the floor, like an animal. The heat would reach 40 degrees. The light stayed on all night. During the first nights I had the feet, legs, buttocks and other private parts of my neighbours all over me. We all shared a single hole for everything, with a water tank next to it …" he remembers, with disgust.
No food was served between 3pm and 6am, and because he was a foreigner, most cell expenses fell to Justo. He once had to chip in with the only other foreigner in the cell to replace a broken fan at 10 times the regular price, he says, and then do the same for the television set.
"Corruption runs the place," says Justo. "It's inhuman, illegal, immoral. Anything they tell you to warn you cannot prepare you for it."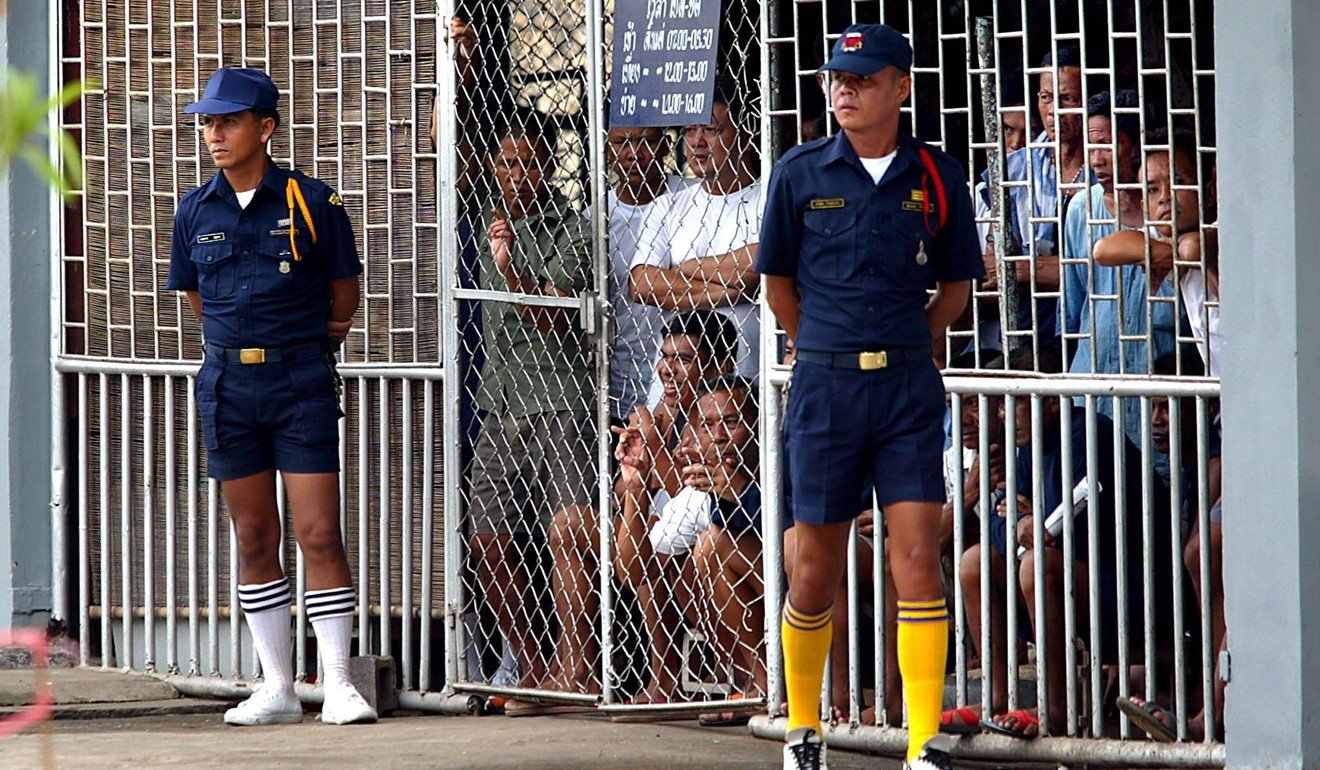 It didn't take him long to understand he had been framed. Laura couldn't get in to see him but interlocutors sent by PetroSaudi seemed to have no problem.
"I was told later that the FBI wanted to interview me three times and could not. But all the emissaries from PetroSaudi, and Patrick Mahony himself, came in and out of this prison as if they were at home," says Justo. "They must have corrupted Thai officials to a very high level."
After a few days of "Midnight Express minus the rapes", he was paid a visit by an Briton who identified himself as Paul Scott, an officer from Britain's Scotland Yard, and said he was part of an international investigation that also involved Malaysia and Thailand. He was, in fact, an impostor called Paul Finnigan, who was also in the pay of PetroSaudi. The pretend policeman visited several more times and offered a deal; if Justo would admit to having stolen and tampered with the data relating to the PetroSaudi-1MDB partnership, he would be looked after: "You work with us and you will do six months here, or you will stay 10 years," Finnigan said.
"I agreed to do everything they told me," says Justo. He "confessed" in the presence of journalists PetroSaudi sent to interview him. His supposed lawyer, also paid for by Petro­Saudi, then made sure his client was displayed as a thief and a liar, beyond reasonable doubt. PR agents employed by Petro­Saudi made sure the news was dissemi­nated far and wide.
Justo was rewarded by being moved to the "VIP" cell, which was only a slight improvement, the density of bodies having decreased slightly. He was given three blankets, one to isolate himself from the dirt of the floor, one to roll and use as a pillow and one to keep the cockroaches from his body.
Justo received a three-year sentence but following a royal pardon and the intervention of the Swiss authorities was released after 18 months, on December 20, 2016.
Following his experience, Justo is keen to expose the flaws in the international finance system.
"When I started, in 1987, financial crime was in suitcases that came to the bank full of banknotes or diamonds. Even stained with blood, they were taken without question," he says. "Today, you must complete 26 forms before opening an account. Does this mean there are less scams? Of course not! Scammers are always one step ahead and they have access to the best counsellors and the best lawyers."
All you need, he suggests, is more money than the institu­tions supposedly charged with defending the system.
Justo welcomes the money Tong has just given him because, he says, he has lost a lot playing his game of inter­national Monopoly, much of it when he was forced to sell his resort for less than 20 per cent of what he paid to build it.
While the fate of his erstwhile friends and Najib – whose first trial, on seven of the more than 40 charges of corruption related to 1MDB he faces, was
put on hold last week
– lies in the hands of lawyers and various legal systems, Justo is suing, in British and Swiss courts, those who sent him to jail for 18 months in the hope of silencing him. For its part, PetroSaudi, which denies any malpractice and is not subject to any legal complaint, claims that Justo is merely trying to "deflect attention from his own wrongdoing".
Justo can't help but contemplate how life could have been different for him, for his family and possibly for Malaysia had he been paid what he had been promised by Obaid and Mahony on leaving PetroSaudi. An accidental whistle-blower he may have been, but, he says, he is unrepentant and proud of what he did.
"I would do it all over again," he says. "It was the right thing to do."
Florence de Changy travelled to Kuala Lumpur on assignment for Le Monde