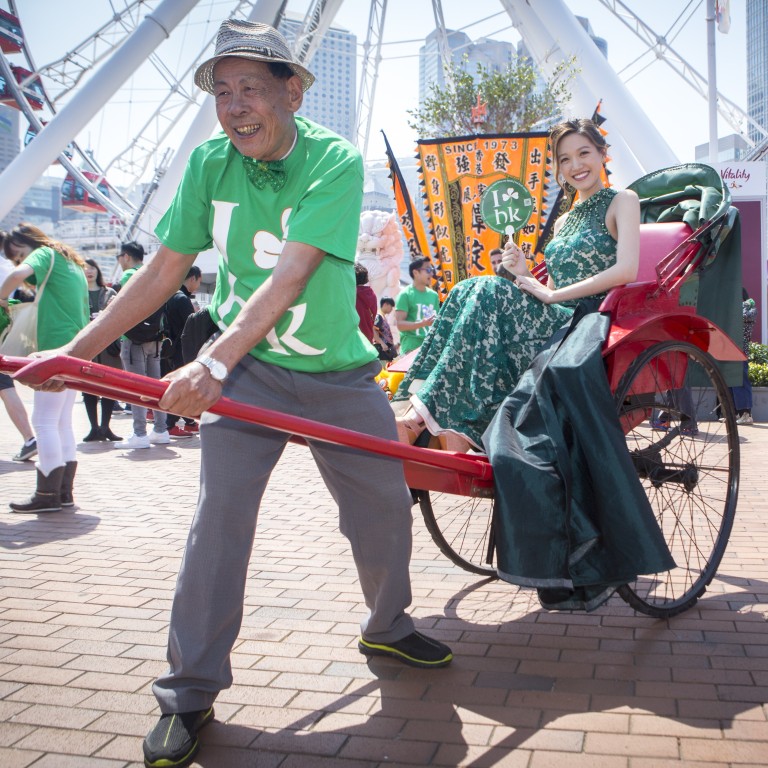 Hong Kong's St Patrick's Day celebrations: how city's Irish residents celebrate their heritage
Irish have been present in Hong Kong from the beginnings of its days as a British colony
From dance and sport to food and, of course, Guinness, long-held traditions find a place in contemporary society
Tomorrow, the annual St Patrick's Day parade will wend its colourful, exuberant, musical way round Tamar Park and The Irish Village. It will be the first for new Irish Consul-General David Costello.
"Since my arrival here last August, I've been struck by the sheer volume of Irish place-names in Hong Kong," says Costello, who points out that the SAR's emblem, the bauhinia (Bauhinia blakeana), is named after governor Sir Henry Blake (in office 1884-87), who was born in Limerick. "When you look closer, the sheer depth of Irish influence and engagement is staggering. Although the consulate is only opened five years, the Irish history in the region dates back to the 1790s."
The
parade was started five years ago
by Costello's predecessor,
Peter Ryan
, primarily to make Ireland's culture more visible and accessible, but also as a focus for the expat community and an opportunity for their children to showcase their cultural heritage. From the outset, though, Ryan was adamant this should be a Hong Kong St Pat's Day, and he ensured that local as well as Irish-related groups took part. So on stage might be rock bands with boys from La Salle College followed by the Echoes of Erin dance troupe. One of the highlights for many is the performance of traditional Irish song "Danny Boy" by local singer Philip Chan.
The parade itself is traditionally led by the Hong Kong Police Band, with many of the city's other marching bands taking part, accompanying groups as diverse as kindergarten students, the Hong Kong American women's football team, the Chinese Irish Society of Galway, local martial arts schools – and always at least one lion to dance and weave in between everyone.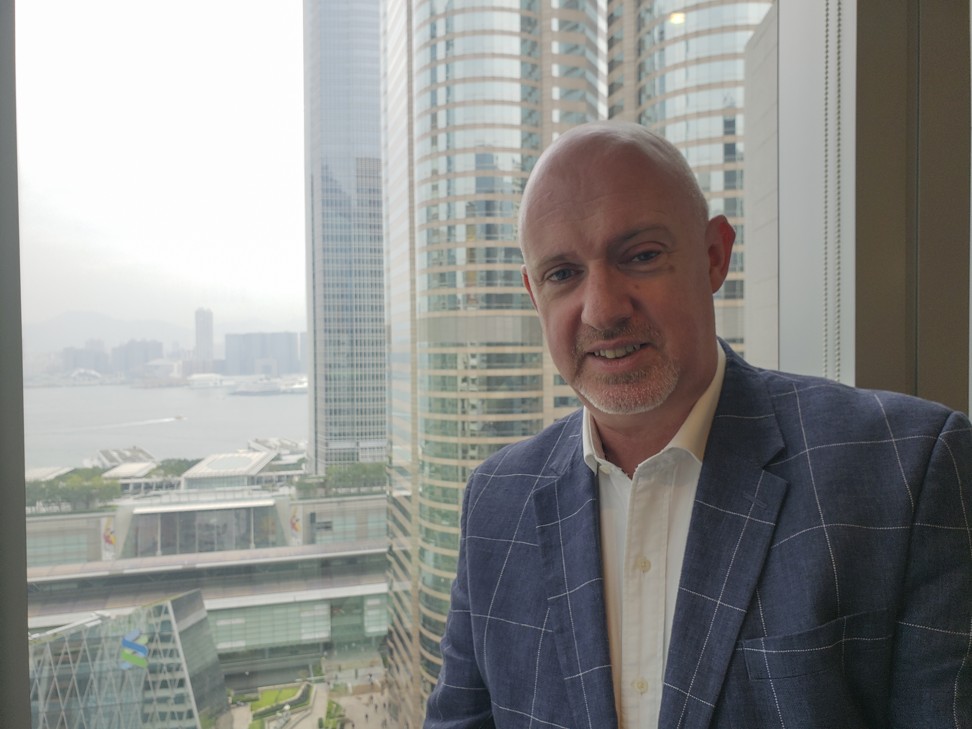 This year's celebrations began with the St Patrick's Ball, which was held in the Grand Hyatt on March 9. In times gone by, the St Patrick's dance – dedicated to Ireland's patron saint – was often the first opportunity for an Irish village to get together for a bit of fun after the cold, wet winter. And the Irish in Hong Kong saw no reason not to continue the tradition.
At the end of the 19th century, the St Patrick's Dance was held in City Hall, and was reported by the Hongkong Daily Press, on March 20, 1895, to have been "brimful of joy and merriment". The dances lapsed, but were restarted by the St Patrick's Society Hong Kong, from the mid 1930s. Whereas the 1895 dance featured mainly polkas and waltzes, last week's event played more up-to-date music, as well as traditional jigs and reels.
There are also formal events connected to the St Patrick's celebrations, including mass at St Joseph's Church, where the saint's blessing is asked for and a wreath is laid at the Cenotaph war memorial. The first world war saw Irishmen from Hong Kong's commercial firms volunteer for service in France, and about a dozen of the city's Irish policemen served, some in the trenches, others as military police. Twenty-six-year-old PC John Delahunty, from County Kilkenny, who had been recruited into the Hong Kong Police Force a couple of years earlier, was killed in action in Belgium in 1917.
There was a St Patrick's Club attached to St Joseph's Church, which served the many Irish in the British Army and the Hong Kong Police, but it disbanded in the early 20th century. The new society, founded in 1931, was not attached to any church, attracted members from a broader range of professions and had presidents who were prominent Irish businessmen or civil servants. Women started to appear on the list of presidents from the mid 1970s, and the membership now includes those whose ties to Ireland are of affection rather than blood.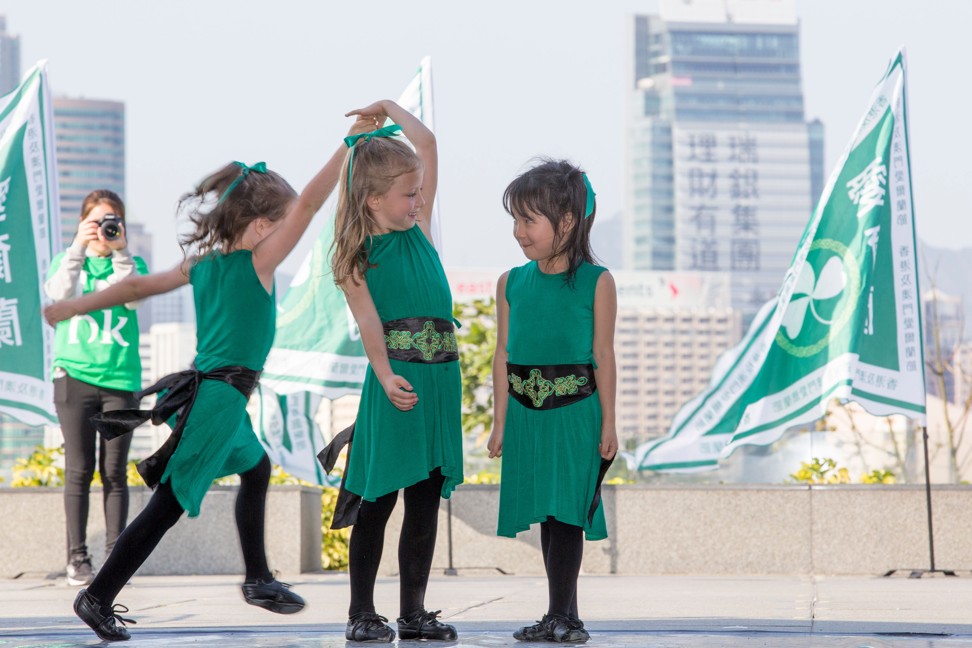 Irish have been present in Hong Kong from the beginnings of its days as a British colony; 10 pre-war governors – Sir Arthur Kennedy, Sir John Pope Hennessy and Sir Francis Henry May, among them – were either Irish or had Irish parentage. The British Army recruited many men from Ireland, then part of the United Kingdom , and Irish soldiers came out here in such numbers that the Catholic Church had to provide English-speaking priests to care for their spiritual needs.
As years went by, many of these soldiers took their discharge in Hong Kong, preferring life in the young city and a job perhaps in the prison service or the police force to the monotony of life in an army camp. When the police force started recruiting from Britain, good numbers of those brought out were Irish.
Nowadays, with no British military presence and few overseas officers left in the police, one must look to the Catholic Church for the Irish with the deepest roots in Hong Kong. Irish priests and theLa Salle Brothers have been ministering to flocks and running schools in the city since the 19th century, and in 1976, Jesuit Patrick McGovern was appointed to the Legislative Council, representing the city's trade unions.
Among the nine Irish priests and Brothers currently in Hong Kong are Father Sean Coghlan, who runs Ricci Hall, a student residence in the University of Hong Kong, and Father Michael Cuddigan, who is in charge of the Catholic Centre on Connaught Road.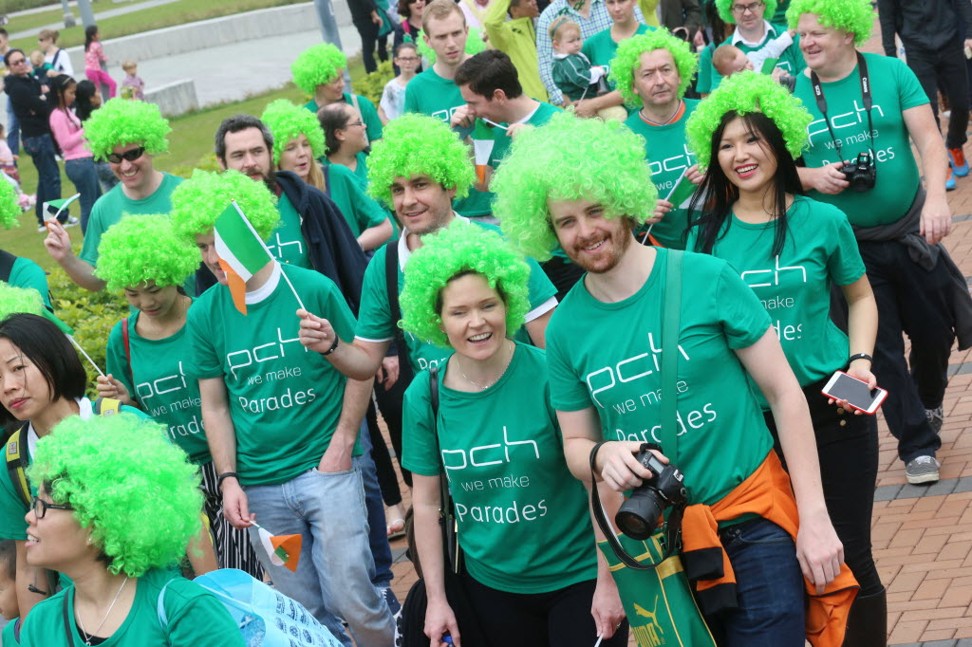 Hong Kong is presently home to an Irish community of about 6,000. Ireland has a population similar to that of Hong Kong, of which about 5 million live in the Republic and 1.8 million in Northern Ireland, one of the constituent parts of Britain. Ireland's star has been rising since the Celtic Tiger of economic renewal began to roar in the late 1990s, and even though the global downturn has quietened the beast, the country is no longer the poor man on the western fringe of Europe. Following Brexit, it will become one of only two English-speaking countries in the European Union, the other being Malta.
Irish food and drink will be prominent at tomorrow's festivities, featuring the country's craft beers and whiskeys, Clonakilty black puddings and fine cheeses. And then, of course, there's the black stuff. Tell us about Guinness, Noel Smyth.
"Oh my goodness, how long have you got?" says Smyth, manager of Delaney's, which, when it opened in Wan Chai, became Hong Kong's first "good Dublin-style pub". Back in 1995, Smyth, who had just flown out to run the new pub, was proud to be pouring the city's first draught Guinness – a dark, malty stout with a creamy 'head'. But getting the Dublin-based company to supply him directly was another matter. For years he had to put up with Guinness made under licence in Malaysia.
"Well, actually it was good – it looked the part and poured well – but the depth of flavour wasn't quite there," he says. "And since Japan had always been supplied direct from Ireland, we started to really push hard for this." The obstacles were many; for a start, freight costs of casks of the drink are huge, and then came the problem of trying to both store it and deliver it to the pump at the right temperature. But eventually the battle was won.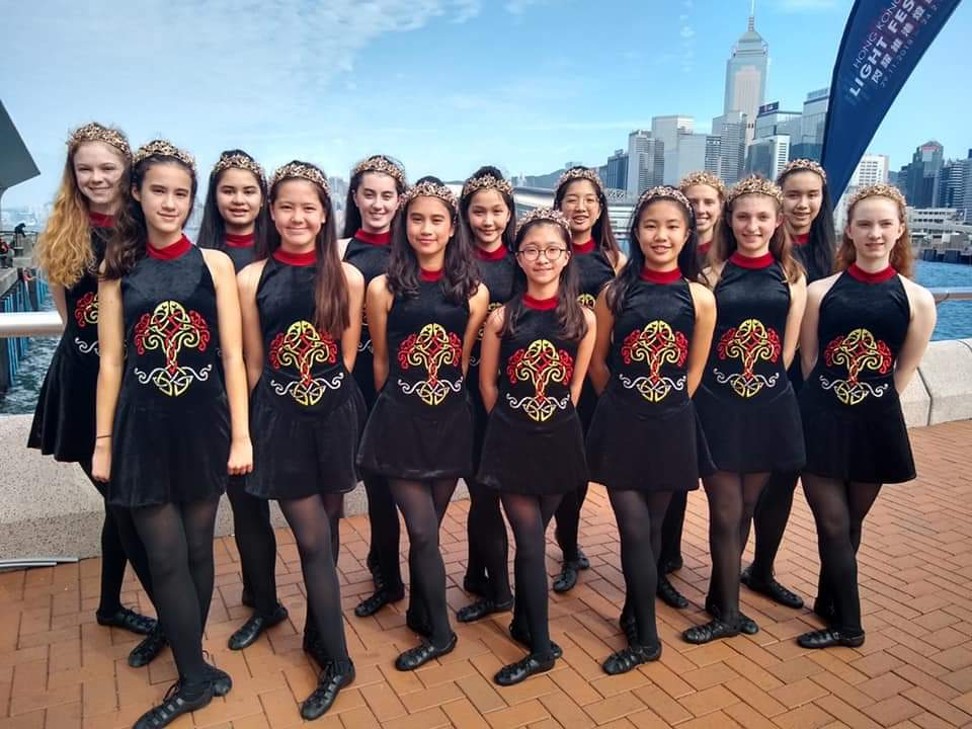 "From the Guinness point of view, Cyberport [where a branch of Delaney's opened in 2015] is excellent – we have the double insulation of our building and the external structure, so we can serve a really consistent pint," he says.
Many who head to Tamar Park tomorrow will be going to see the dancing. Performed as a solo dance or in groups, Irish dance, or step dance, is a high-energy form, where precision and discipline of footwork combine with gymnastic flexibility and stamina. Lines of dancers attired in bright short tunic dresses and dark tights with hard-heeled shoes spend most of the time on the balls of their feet, moving their legs with astonishing rapidity, while keeping the arms and upper body rigid. With the arrival of large-scale productions such as Riverdance and Lord of the Dance in the 1980s, Irish dancing gained worldwide recognition.
"Hong Kong is represented at all the major international competitions," says Melissa McDermott, owner of the School of Irish Dance. "Each of the four [Irish] dance schools here send competitors to the world championships, including the forthcoming world qualifiers in Milan, Italy."
The first was Echoes of Erin, founded 12 years ago by Catriona Newcombe, from Ballycastle in Northern Ireland, and run now by Danielle Parker, an Australian of Irish heritage. Across the four schools, which share a fierce rivalry, hundreds of young people, from kindergarten age upwards, are now dancing reels and jigs in Hong Kong every week.
Are they all Irish? "No way!" says McDermott, who has been in Hong Kong for about five years and has been dancing since she was a young girl. "Many have some Irish blood, but there are a good number of local children involved, too. Its not all about the exams and the competitions, although these are central to what we do.
"There are really so many benefits for the dancers – it improves their concentration, its great for their musicianship, they learn self discipline and their self confidence increases. But most of all, they enjoy it so much. I'm always impressed by how dedicated these young girls are and how much time they put into it."
Also dedicated are those who play traditional Irish sports. The Gaelic Athletics Association (GAA) was founded in 1884, and while the Hong Kong branch has a more modest 34 year history, it has teams playing Gaelic football (like Australian rules football, but with a round ball), hurling (a cross between hockey and lacrosse) and camogie (hurling for women).
Colleen Galbraith had played rugby while growing up in Northern Ireland but hadn't considered
Gaelic football
until she came to Hong Kong last year, having taken a job as a construction lawyer.
"I was a bit nervous about picking up a new game as an adult and I felt pretty unfit when I started playing Gaelic football," Galbraith says. "My rugby background didn't seem to help too much, but luckily the team and coaches were very welcoming and really encouraging."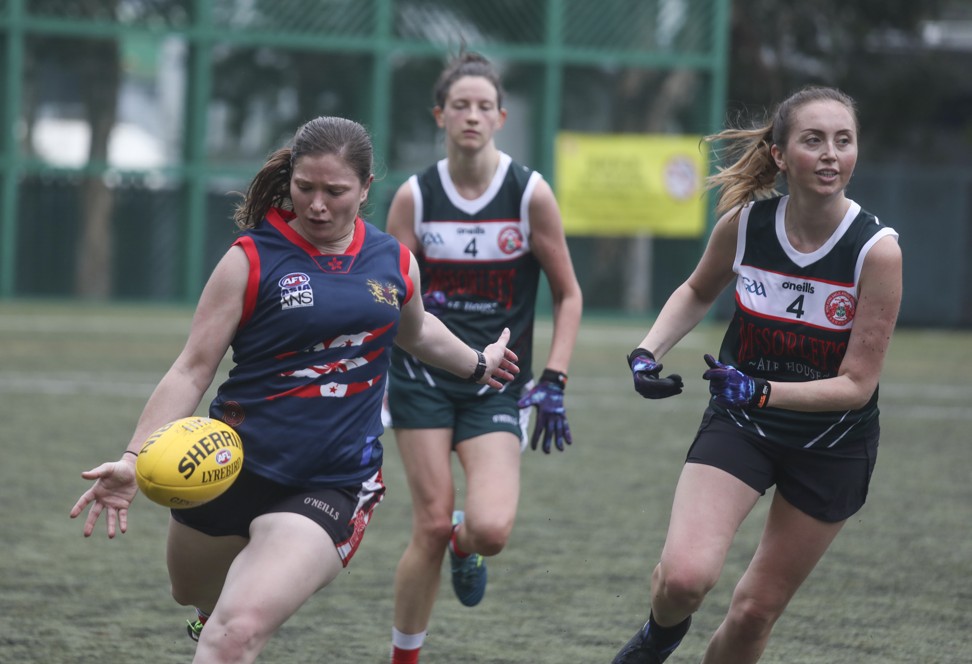 Galbraith had only been to a few training sessions before she travelled with the team to Shanghai for the All China Games in 2018. She and her new teammates returned victorious.
"Scoring my first goal in Shanghai and being on the podium with my teammates are feelings I'll always remember," she says.
Kevin Chan had played both Gaelic football and hurling for County Kildare before he moved to Hong Kong, where he works as an engineering project manager for an injection moulding company. He quickly found a "home" at the Hong Kong GAA and has served as both a coach and as president. Does he find playing here very different from playing back in Ireland?
"Well for a start there are fewer players on the field in Asia than at home. There are nine on each side in football and seven in hurling compared to 15 at home," Chan says. "Plus there's a much larger social element here as no one really knows anyone when they move to Hong Kong."
"Céad míle fáilte," newcomers might hear – "a hundred thousand welcomes" – a similar sentiment to that being extended at The Irish Village in Tamar Park, tomorrow.