A 'haunted' Hong Kong flat: American tenant tries to get to the bottom of some ghostly goings-on
The smell of cigarettes, jammed locks, a collapsed bookshelf: messages from beyond the grave or just bad luck?
A writer investigates after a series of unexplained occurrences at his Prince Edward flat, whose previous resident had committed suicide
We were stranded, late one Sunday night, outside the Kowloon flat we had just moved into – the front-door key broken off in the lock. The landlord arrived with his tools but, unable to remove the heavy-duty bolt, he called a friend who brought bigger tools. They wrestled with the lock, hammering so loudly the neighbours came out to see what was going on. Finally, it came out.
The next day a replacement lock was installed. To test the new keys, I went outside and my husband locked the door from inside. I inserted the key and it got stuck in the lock and wouldn't budge. I couldn't open the door from the outside and he couldn't open it from the inside. I went around to the building's back door, climbed eight flights of stairs and entered the flat through the kitchen. Once inside, I tried the front-door handle and it swung open easily. The lock was once again replaced.
We shrugged off the incident, neither of us addressing the elephant in the room: we had rented a flat in which the previous resident had committed suicide, leaping from the window – and in Hong Kong, such places are considered ominous. Could the flat be haunted?
The listing for a large apartment in Prince Edward at a low price had appeared in a neighbourhood real estate office while we were house-hunting. Upon inquiry, the broker immediately revealed that the below-market rental was due to the fact there had been an "unnatural death" at the property – a murder or a suicide. Hong Kong law requires property agents to disclose such information.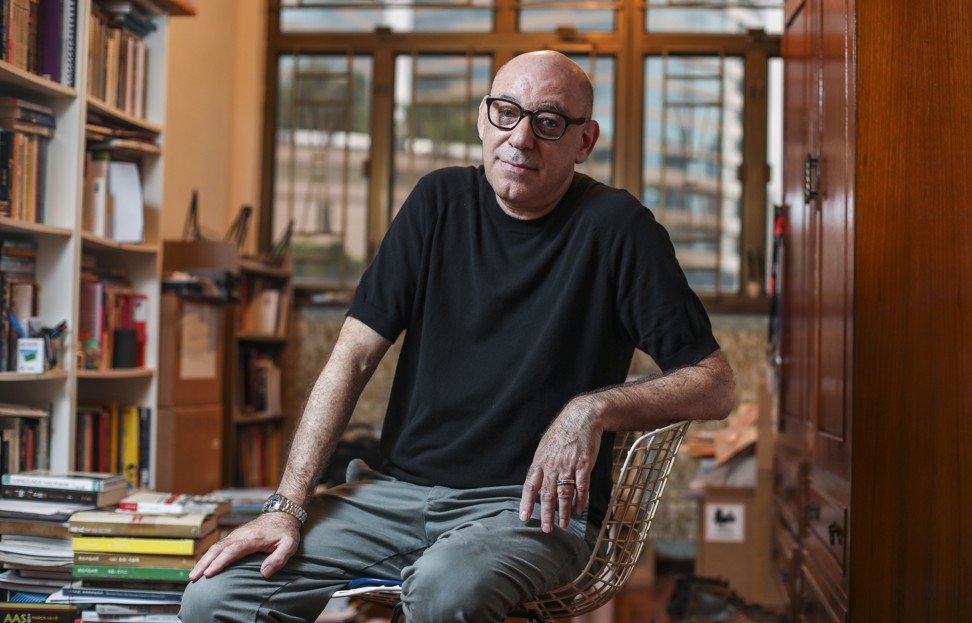 Among my husband's colleagues in academia, those from Hong Kong were aghast that we would even consider taking the flat. We did give it some serious thought, visiting on several occasions to see if we "sensed" anything before signing the lease. It felt fine. We hadn't found anything else nearly as nice, and the location was perfect for us. Other places we had looked at were taken within days; this one had been vacant for months.
"It's like it's just sitting there waiting for us," I told my husband. In New York, we had lived in places that were much older. "Who knows who may have died there through the years," I pointed out.
Neither of us smokes, but we often smelled ciga­rettes in our flat – smoke seeped in under the front door from the vestibule, which was thick with it. This happened after midnight and only in our vestibule – there was no smoke on the floors below or above.
At first we assumed it was a teenager or a domestic helper sneaking a cigarette at the flat across from us (there are two apart­ments on each floor). We would ring the bell and knock but nobody was ever home, and there was no sound from inside when you put your ear to the door. In any case, it's impossible for someone to smoke that much without people knowing about it.
It happened so frequently, sometimes daily, that I started marking it on the calendar.
In the more than two years we have lived here, there have been other incidents that may or may not indicate bad, er, vibes: a bookshelf collapsed in the middle of the night, I slipped in the shower and banged my head, we had a water leak in our bedroom wall caused by a neighbouring flat undergoing renovation – it took six weeks to locate the source. But we are swimming in books, it's likely we overloaded the cheaply made bookcase, people slip in showers and construction causes problems.
People have refused to visit our home. I asked a friend, a PhD candidate at New York's Columbia University, to come because he claimed to have experienced supernatural phenomena at a flat he rented in Hong Kong while doing research here. I figured he might be "sensitive" – or something. He agreed at first, but then thought it over and declined to visit.
Hosting an unnatural death often lowers the price of a flat, and I was amazed to find that nobody in the Hong Kong real estate industry would talk about this issue. An agent at Engel & Völkers said she was "told by her CEO not to speak to me about haunted houses". At Savills Hong Kong, a helpful spokeswoman also came back empty-handed. "I spoke to a couple of agents but they do not want to talk about this topic, unfortunately," she said. "Obviously, this is such a taboo in Hong Kong."
The Society of Hong Kong Real Estate Agents and the Hong Kong Institute of Housing did not respond to inquiries, and the Estate Agents Authority phoned to say it could not comment, as it has no data on sales and rentals of such homes.
The average wait of more than five years for public housing in Hong Kong is reduced if an applicant agrees to take a flat with what the Housing Authority describes as "special circumstances". These include suicide, homicide or accidental death inside the apartment, and that data is maintained in perpetuity.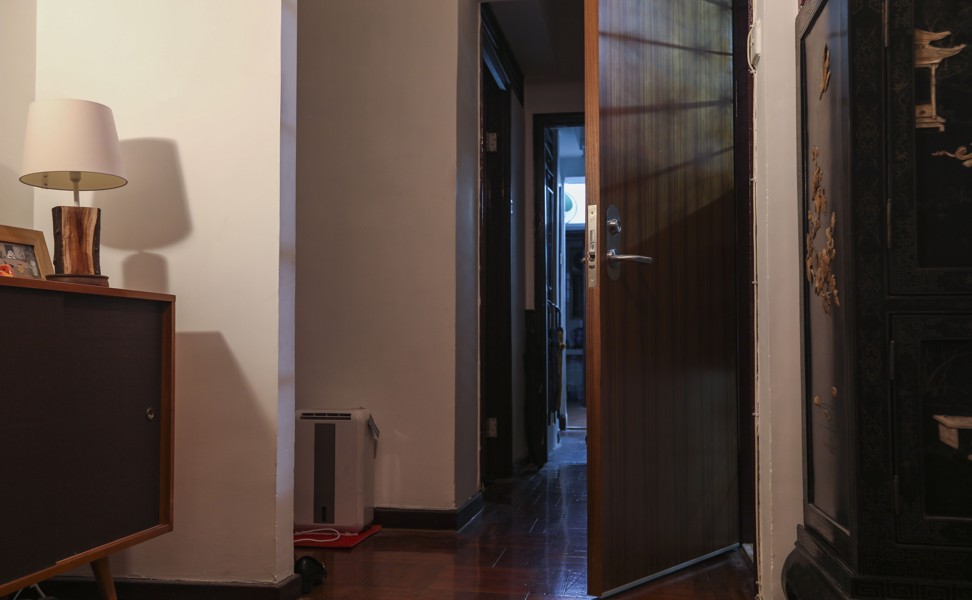 In an email, a Housing Authority representative explained how such flats are allocated: "From time to time, the Housing Department (HD) will recover public rental housing (PRH) flats located at unfavourable locations (such as near refuse collection points/pump rooms, etc) or where unpleasant incidents (such as unnatural death, arson, loan shark harassment, etc) have taken place. In this regard, HD has launched the Express Flat Allocation Scheme (EFAS) on an annual basis since 1997, purporting to speed up the letting of those less popular PRH flats and provide an avenue for PRH applicants to have a chance of earlier flat allocation." However, it does not keep statistics on the waiting time of applicants housed through the express scheme.
Property-search platform Spacious meanwhile is known for its "haunted building" feature, which locates properties in which such a death has occurred. Henry Leung Ka-hang, a former property agent who works for Spacious, estimates that about 80 per cent of people who use the feature do so to avoid buildings where an unnatural death has occurred. "Unless the price is very attractive – for example, rental is 30 per cent below market value. Otherwise prospective tenants would prefer to look for other options," he says.
In the case of a suicide, a flat would take much longer to rent out, Leung says, adding that it is harder to get a bank valuation when selling such a property.
What the locals believe
So why are Hongkongers superstitious about homes where an unnatural death has occurred? DOES THIS GET ANSWERED?
A death in an apartment is generally considered bad – but there are categories of "bad", says Hung Wing-kit, a native Hongkonger and a lecturer at Baptist University's Academy of Film, who has agreed to talk about his beliefs. Murder is the worst.
Natural death is OK, as it can be softened, for example, by saying: "He died happily, he was at the wedding banquet the previous day and then died because all the wishes of this old man had come true."
Suicide, too, has nuance, says Hung. Taking your life because you have been spurned by a lover is a worse suicide than ending it all because you've had enough of the world and are ready to go.
"Haunted apartments are generally thought trouble­some," says Hung, who is quick to point out that he himself cannot see the spirits. "A fortune-teller told me it's because of the shape of my eyebrows." One eyebrow points upwards – and spirits and ghosts apparently steer clear of that.
It is linked with the concept of yin and yang, he says – yang being the sunny, warm, fire side, and yin the soft, darker, moist side. "There's a kind of balance. People who have yin eyes will be able to see spirits. But they grew up with them, so it's actually normal.
"Hongkongers believe that those who are given this kind of sensitivity or power have to do something with this gift. If you see something or feel something, you are meant to take a certain responsibility."
Hung tells me that I, too, have a certain type of eyes, strong and determinative, perhaps fierce, which may be casting away the spirit in the flat.
"What makes such beliefs superstition instead of religion?" says Lucia Liu Huwy-min, an assistant professor with a speciality in anthropology at Hong Kong University of Science and Technology. "As an anthropologist, from my perspective, there's no difference between religion and superstition."
It is a different kind of belief from Christianity or Buddhism, Liu says. "It doesn't have a church. But it falls into a category of belief that some kind of transcendental power exists beyond the human material world. So why shouldn't educated people believe in ghosts, just like educated people have Christianity as their faith?
"This kind of popular religion, or diffused religion, is the main component of the religious life among ordinary Han Chinese."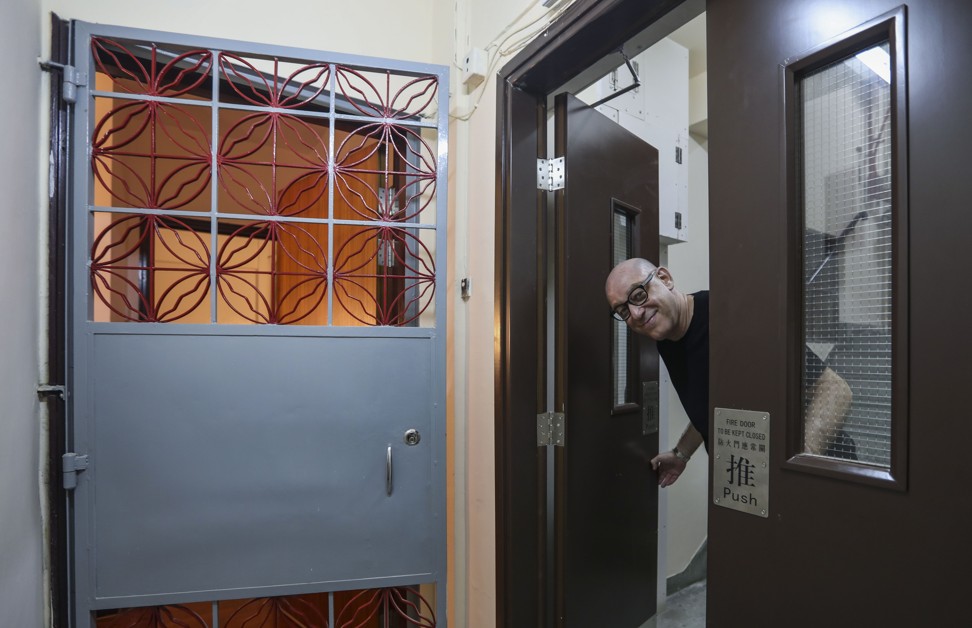 It is a set of practices more than a belief, she explains. "In the sense that you don't necessarily have to believe all these things, but you do need to go to a temple, to offer incense. Doing things properly is more important than the belief itself.
"Chinese ancestor worship is about making sure that a spirit remains an ancestor. Those that do not have descendants to take care of them are basically ghosts," Liu says, citing the work of the late Stanford University anthropologist Arthur Wolf.
Different cultures account for inexplicable events in different ways. In Hong Kong, such phenomena may be chalked up to ghosts while certain groups in Africa would blame witchcraft, and Christians might believe God is testing them.
"It wouldn't make sense for me to say it's witchcraft because witchcraft is not a thing in Hong Kong," says Liu. "It is a thing somewhere else and makes sense there, so the issue is more one of how we perceive it."
Because my husband, who is from Taiwan but spent most of his adult life in the US, and I are not Hong Kong people, she adds, it makes sense for us to live in a ghost flat. "So as long as you two are comfortable, I don't think you have to move out. It's really about whether this thing affects you."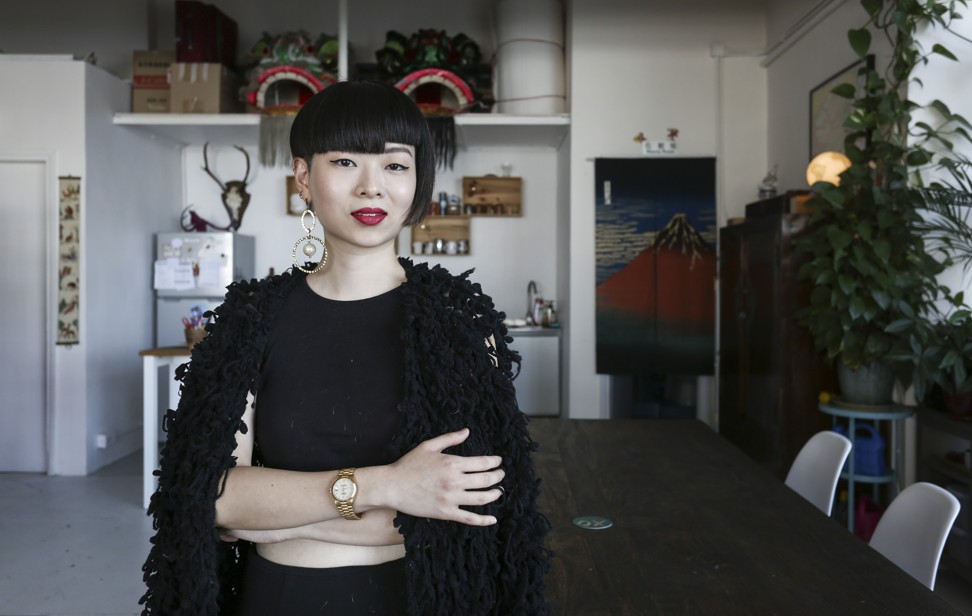 "
Feng shui
isn't really about ghosts," says practitioner Thierry Chow Yik-tung. Nevertheless, the feng shui master is often the first person people call when they think they have a ghost.
"That happens quite often," Chow says. "In our industry, everyone in Hong Kong comes to us for any issue, anything emotional that they've experienced. We're basically the Chinese psychologists."
When Chow is called out to a potential haunting, she evaluates the space to decide whether something in the physical environment is causing the disturbance, whether it might be psychological or whether it really is a ghost.
If it is ghost-related, Chow will refer her client to a ghost hunter, who, she says, would assess the individual and the flat to understand the cause of the problem, "whether the ghost is being stubborn and doesn't want to leave, or whether the ghost is just passing by and you'll be OK in a month." The ghost hunter may use various methods to rid the home of the troublesome spirit, perhaps involving ceremonies and the burning of incense.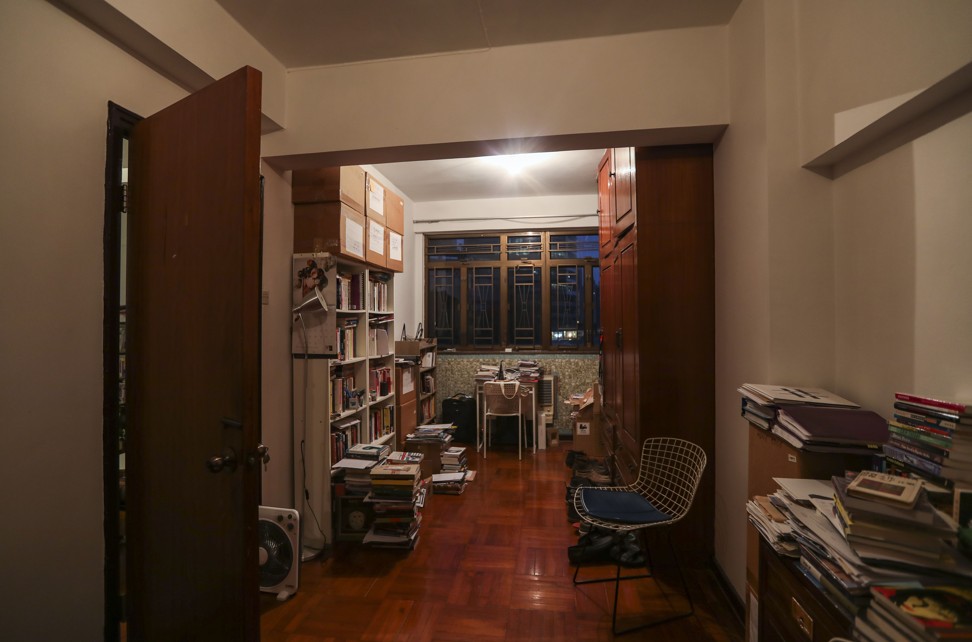 Chow says some of her clients have had extremely frightening encounters with ghosts. One involved a violently shaking bed and voices in the night. The ghost hunter determined that there was, indeed, a ghost present and that it was attempting to rape the client.
On the advice of Hung we do not seek a ghost hunter, since our paranormal incidents are relatively benign, but instead ask a feng shui master to visit our home. "A ghost hunter is a different thing; you don't know what they use to take away spirits," Hung says. "They might actually make things more aggressive. You want to peacefully negotiate."
Late one afternoon, William Chiu Chun-hung arrives to assess our home, having first asked for our birth dates – in Chinese cosmology, many practices are related: astrology, fortune-telling and feng shiu, for example, all interact.
Chiu explores our flat trailed by one of his students, Post Magazine photographer Xiaomei Chen and my husband and I. He checks the walls and ceilings – there are too many ceil­ing beams and our bed is beneath one, which is pressing down. He opens windows and listens – too much traffic. He measures distance and counts light bulbs in the chandeliers. (Yes, we have chandeliers.)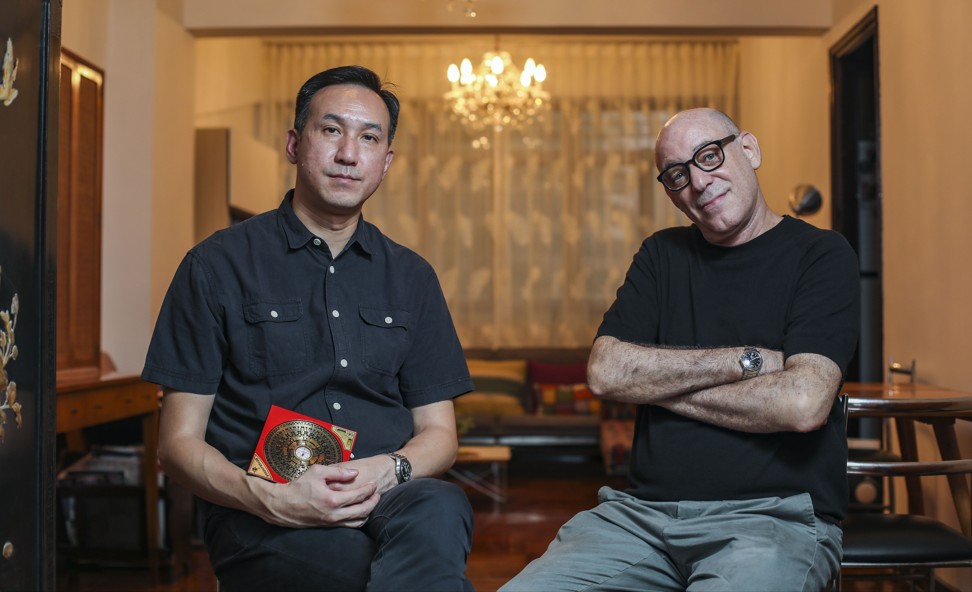 In a flurry of translation from Cantonese to Mandarin to English among the group, Chiu explains that the feng shui of the flat is not good for us. Both of our birth dates are influenced by water, and we live on a busy street that has a steady stream of fast-flowing traffic.
"The traffic is like flowing water, and because the cars are very fast, it's like the water runs very fast, and it has a bad influence – the sound is like a shaqi [murderous] sound."
Chiu's research has informed him that directly in front of our building there were once hills. Mountains are auspicious in feng shui and their absence, along with the traffic flow, is likely to compromise our health.
Doesn't this apply to everyone living in our building, on our street and in the adjoining blocks? Yes, says Chiu, but we are parti­cularly vulnerable to water-related health issues, especially those pertaining to blood pressure, the heart and other organs.
I explain that we have both had problems with blood pressure and the heart while living in the flat. As far as feng shui goes, Chiu says, there is little he can do to help inside the home.
He suggests minor adjustments: close the front windows to shut out the traffic noise; light the chandeliers more often – light "enlivens" the space, he says, adding that we should use our kitchen more. (Didn't my birth chart reveal that I'm a terrible cook?)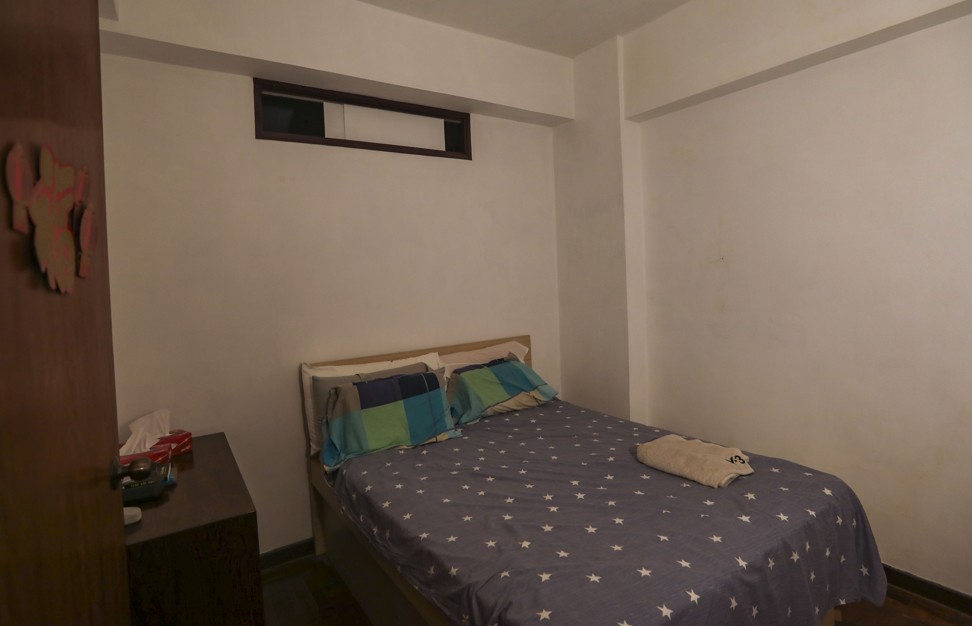 As for our battle with the front-door locks upon moving in, Chiu explains that "that thing" – he refuses to refer to the former resident as a ghost – did not want us in the flat. There is a good chance she smoked cigarettes, he says – we don't know, and have never felt it was appropriate to ask the owners, who are relatives of the woman who died in the apartment.
According to master Chiu, the ghost is still here, and it will continue to affect our health. That, combined with the bad feng shui, prompts Chiu to reco­mmend we move out of the flat.
If we do choose to stay, one suggestion he offers for dealing indirectly with the spirit is to move into the larger master bedroom (we chose the rear, smaller bedroom believing it might be quieter). He explains that this is a way of reclaiming the space, making it ours.
"You're like guests in this place. So make yourselves like the owners," he says.
Hung, when he visits, senses nothing amiss.
"I don't think there's a problem," he says. "If you want to believe in the ghost, then it probably is here."
In fact, he likes the place and asks if he can shoot scenes for his upcoming film project in our flat.
The cigarette smoke, which started about a year after we moved in, has abated considerably. We have recently renewed our lease for two more years. We rarely lock the front door.