The 1979 death of a white fisherman at the hands of a Vietnamese immigrant ignited long-simmering racial tensions
The events leading up to the tragedy and its fallout are recounted in a new documentary
On the night of August 3, 1979, a shot rang out on the docks of Seadrift, Texas, and 35-year-old crabber Billy Joe Aplin lay dying near the boat ramp.
His death shocked the small American town and transfixed the nation, but nobody who remembers that time can honestly say they were surprised. In the months before the shooting, tension had been building. Crabbing and shrimping were always the talk of Seadrift, but now the usual fishing stories took on a darker cast. Fishermen talked not of their catch but of their cut lines and missing traps, of Vietnamese fishermen brandishing their machetes.
In their homes across town, Seadrift's Vietnamese community was scared. They complained about their vandalised boats, their destroyed crab traps, and whispered about the white fishermen with their taunts and their shotguns. But now Aplin was dead and both sides of the town – more divided than ever – hunkered down and turned even more inward, worrying for their families' safety, and grateful for their guns.
Even then it seemed fated, that those dark days were building to something terrible: not just the three children left fatherless, but the firebombings that would come, the hooded Ku Klux Klan members marching through small towns lining the sea, the mass exodus of the vibrant Vietnamese diaspora along the Texas coast.
"It just exploded," says Irwin Tang, editor and co-author of Asian Texans: Our Histories and Our Lives (2007). "It was probably the closest thing that we've actually had to something like a modern race war in Texas."
Today, most Americans don't even remember Seadrift, but at the time, it was everywhere. Revered CBS anchor Walter Cronkite worried about the spectre of race violence along the Gulf coast on the evening news, Time magazine sent a correspondent south to cover the growing hostility, and the national papers reported on disagreements between fishermen using the language of war.
In his debut film, Seadrift, released this year, Taiwanese-American film­maker Tim Tsai shines a light on the small Texas town, the shooting and the subsequent court case – now considered a landmark in the struggle for civil rights.
"I had never even heard about this story. I went through my undergrad studies at the University of California, Berkeley, where I took Asian-American studies classes and this episode wasn't in the curriculum at all," says Tsai. "It was a significant part of our civil rights history. It's a pretty dramatic story, the KKK got involved, there was a landmark court case filed by the Southern Poverty Law Centre [an American non-profit legal advocacy organisation], all of which was covered by the national news media. And the fact that it was the Asian-American experience in the south – which we almost never hear about – really intrigued me. I wanted to find out more."
What he found was a story as confounding and contra­dictory as America itself: at turns brutal and humane, hope­ful and doomed by its history. It was a story of fisher­men and refugees, of Klansmen and small-town neigh­bours, of guns and war.
In 1979, the United States was a country on edge. Their faith in the government already shaken by the Watergate scandal and president Richard Nixon's resignation five years earlier, Americans were again sent reeling by the defeat in Vietnam. Soldiers had returned home not to a hero's welcome but to a divided country, cleaved by the anti-war movement and the civil rights struggle. They arrived from a ravaged country to find their own nation devastated by an economic crisis. And then came wave after wave of refugees, who to many Americans, in the simple, inhuman calculus of war, wore the face of an enemy they had been sent overseas to kill.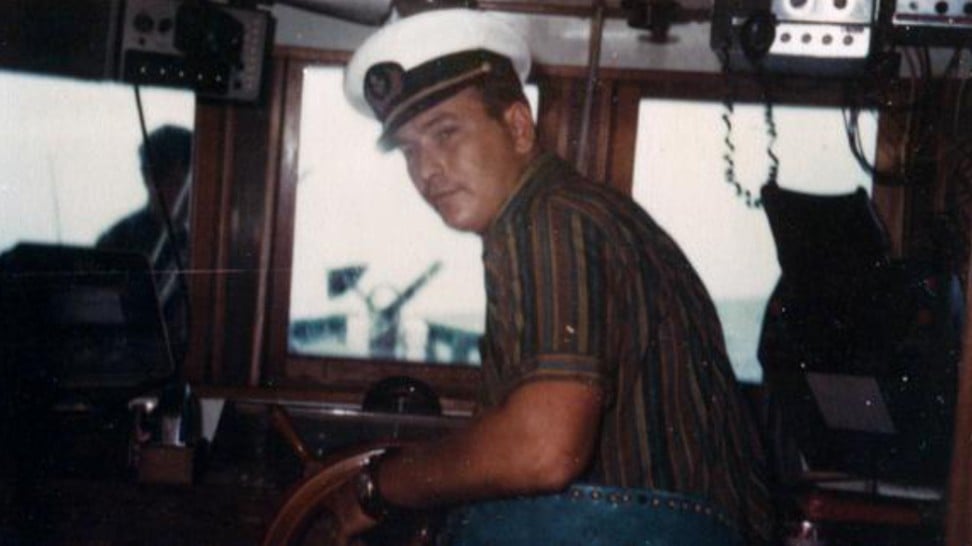 In the decade after the war, more than 460,000 Vietnamese refugees were settled in the US. At first they were deliberately scattered across the country.
"The government's intention was for the refugees to assi­milate quickly by being spread out so that ethnic enclaves wouldn't develop," says Dr Thao Ha, a sociology professor who worked as an adviser and associate producer on Seadrift, "but through secondary migration, they did."
Refugees began to gravitate to Gulf coast fishing towns in Texas, Louisiana, Mississippi, Alabama and Florida.
"Just imagine, you're a Vietnamese immigrant and you come from a tropical climate. You're used to being close to the sea, and they send you to, like, Wisconsin or Michigan, or even New York or Massachusetts. You don't have skills that are marketable in big cities, or even small cities. One of the few skills that you might have – having lived near water your whole life – is fishing," says Tang. "The entire Gulf coast was attractive to the Vietnamese refugees as the place where they could exist, find work – lots of work – create their own work, have their own small businesses and be their own boss, while not having to be fluent in English."
It wasn't just about fishing, it was about racism, it was the fact that America had recently finished a war in South­east Asia, fighting the Vietnamese people

Irwin Tang, editor and co-author, Asian Texans: Our Histories and Our Lives
Seadrift became especially appealing thanks to a Maryland businessman who saw an opportunity to build a crab-processing plant in the town. All he needed were lots of labourers willing to work with their hands for long hours and not very much pay. In the end, they came to him.
Seadrift – about a 2½-hour drive southwest of Houston and one of many fishing villages in the area – has always been a small town. The population today is about 1,500, little changed from 1979. It's the kind of place where everybody knows each other, and each other's business. So when 150 Vietnamese fishermen arrived, the towns­people took notice.
According to many of the white residents of Seadrift, curiosity about the new arrivals became animosity over fishing. White fishermen claimed that the Vietnamese flouted unwritten rules of the industry: dropping their traps too close to others, crossing lines with theirs, and fishing outside the usual sunrise to sunset hours. The Vietnamese in the town saw things differently. What the "Anglo" crabbers resented was not the ethics of the Vietnamese, but their work ethic. The new arrivals were willing to work harder, for longer hours and less pay than their Texan-born counterparts.
"It wasn't just about fishing," says Tang. "It was about racism, it was the fact that America had recently finished a war in South­east Asia, fighting the Vietnamese people. There were plenty of claims of people violating spoken and unspoken rules of fishing. And the Vietnamese complained that certain white fishermen were committing acts of vandalism, damaging their boats or their fishing lines and so forth.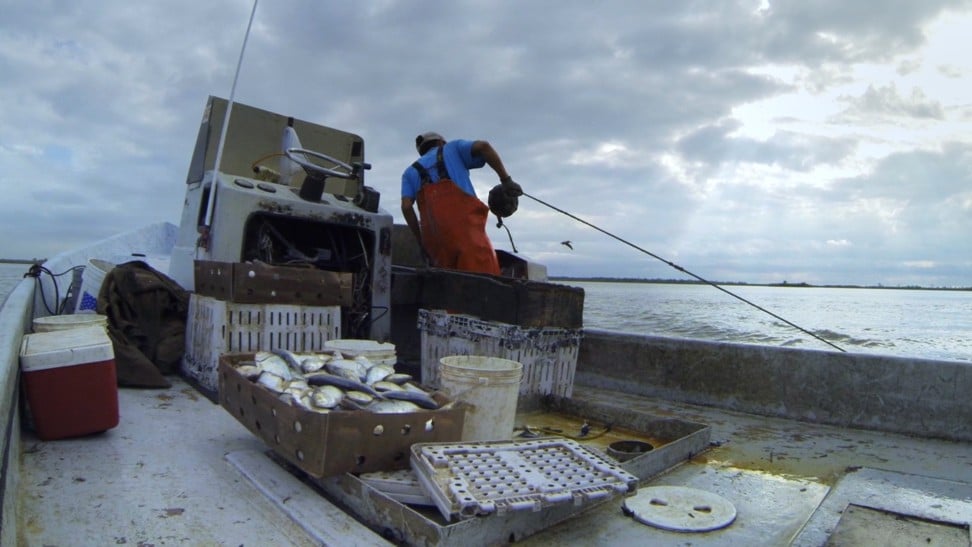 "When the tension really busted loose, I spoke to one man who said they firebombed this Vietnamese mobile home park. He told me: 'And so we had to get guns and keep them in our homes.'
"A lot of the Vietnamese had escaped from a war; they knew how to use guns. Lots of people in Texas know how to use guns. These Vietnamese refugees and them have an intense conflict. It's not just about fishing."
Things started "busting loose" in the month before the shooting.
Beth Aplin-Martin, Aplin's daughter, grew up on boats and was no stranger to the life of a fisherman.
"We moved a lot when I was a kid," she says from her home in Seguin, in central Texas. "At last count, I could list 17 places. Seadrift seemed most like home to me, because my dad's family was there, my best friend Brenda was there and mom and dad bought our first home there.
"When we weren't in school, we were working on the boat with mom and dad. A lot of my time as a kid was spent on the bows of boats watching the dolphins and seagulls, in the captain's wheelhouse with dad, or on the back end culling crabs and cleaning the shrimp hauls. I was cutting up bait and baiting hooks on the party boats when I was four or five. My first year of high school started the month after dad was killed."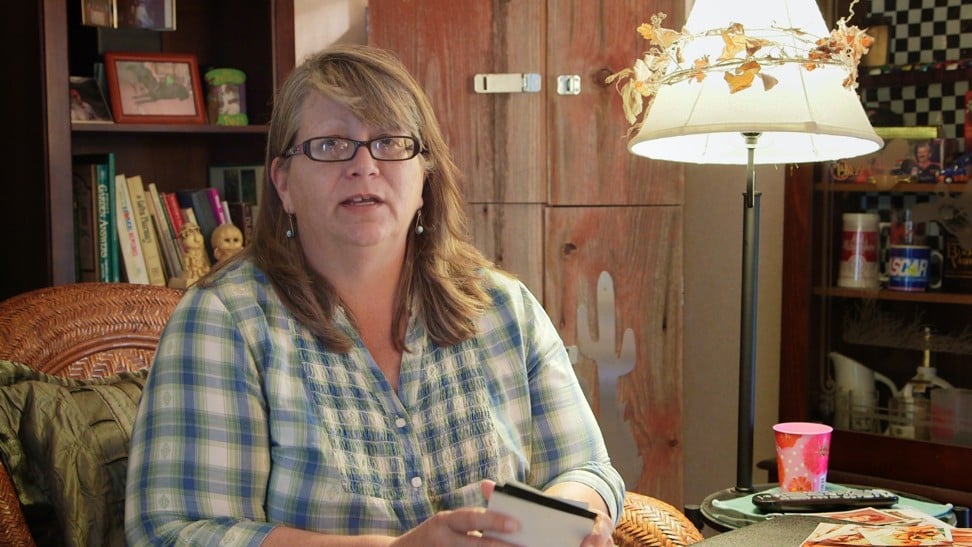 Aplin-Martin was just 14 when her father was shot but she still has clear memories of Seadrift. In her youth, she says, she didn't notice any of the simmering racial tension in the town.
"My earliest memory of the Vietnamese in Seadrift was of a girl in school and her long, straight, shiny hair," she recalls. "I thought she was so pretty and I'd heard on the news that they had to put their gold and silver in the hems of their clothes, so I always wondered if she had to do that. I don't think we ever spoke.
"I only became aware of the tensions with the Vietnamese in Seadrift after the incident out on the bay, more than a month before dad was killed."
That incident occurred on June 29, 1979. Beth was out on her father's boat with her two siblings and their mother, Judy.
According to Judy's version of what transpired that day, as told to The New York Times, a Vietnamese man was setting crab pots near her husband's, and Aplin drove him off. "About 30 minutes later," she said, "he came steaming back toward us with five other boats. For five minutes they circled around us, ramming and bumping us. We were just terrified and the children were screaming and crying and Billy Joe was beside himself." Finally, she said, her husband "just put the boat in gear and rammed out".
In subsequent retellings of the incident, the Vietnamese who surrounded the boat were armed with machetes. Stories abounded at the time of increasingly menacing behaviour on the water, including fishermen brandishing firearms and even firing warning shots across their competitors' bows.
Aplin-Martin says the incident affected her father deeply.
"I've always felt what happened that [June] was not given the weight it deserved at trial. It was a terrifying experience and we didn't go crabbing again after that," she says. "I can only imagine how overwhelmingly difficult it had to be for him to grapple with the financial burden and the worry for our safety. I can also imagine that his worry for what would become of us without him was among his final thoughts."
On Friday, August 3, when Aplin saw brothers Sau and Chinh Van Nguyen and three other Vietnamese fishermen preparing their boat to launch, he approached them. Whether Aplin, who had a reputation among the Vietnamese as a bully, prone to racist harassment, recog­nised the Nguyens from the incident in June is unknown. What is known is that a fight broke out. Sau went home to retrieve a .38‐ caliber pistol and returned to shoot Aplin repeatedly. Rushed to hospital, Aplin was pronounced dead at 9.15pm. Chinh was arrested within hours and Sau turned himself in to authorities three days later.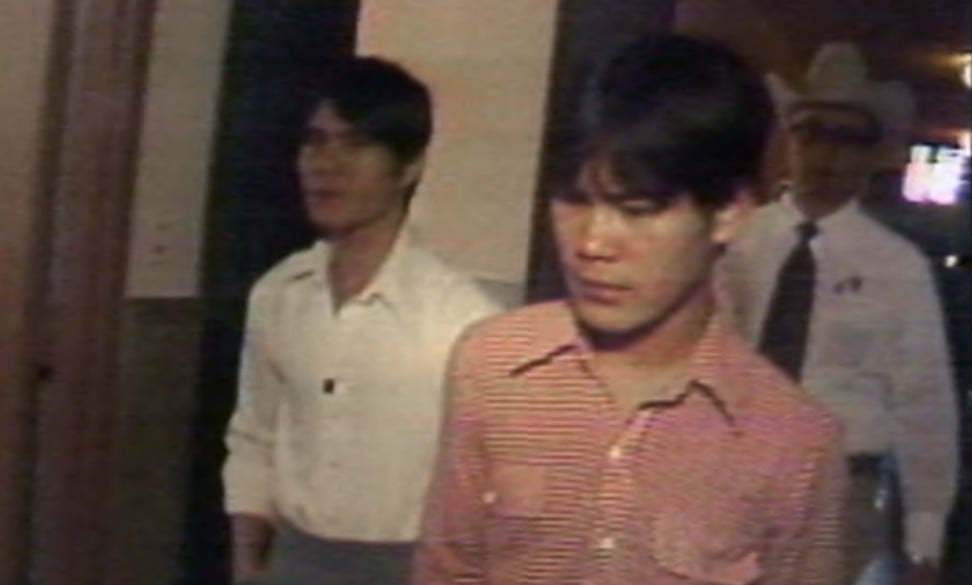 Retribution was swift and violent. Within eight hours of the shooting three Vietnamese-owned fishing boats were set ablaze, and a Vietnamese-owned mobile home was firebombed. The next day someone tried to bomb the crab-processing plant, which had drawn so many Vietnamese to the town in the first place. Seadrift became a war zone overnight, with families barricading themselves inside their homes, armed to the teeth.
"The evening of the shooting, someone came out to the house to tell us dad had been shot and we all went to the hospital, only to find out he had died," says Aplin-Martin. "We returned home and some of dad's friends and family members came over and prepared for a possible Viet Cong attack. They turned over couches and tables and everyone had guns."
The Vietnamese, for the most part, slipped away.
"Almost the entire Vietnamese community in Seadrift disappeared. They had to close the crab-processing plants, because they didn't have any workers. It was like 25 out of 27 Vietnamese families got out of Seadrift," says Tang. "They had seen enough of war, this was four years after the fall of Saigon."
All eyes were on the trials as Sau and Chinh Van Nguyen were hauled in front of an all-white jury on charges of murder. What happened next came as a shock to everyone: both men were found innocent.
Under Texas law, they were acting in self defence.
Ku Klux Klan members stage a protest on the Houston Ship Channel, in Texas, against the presence of Vietnamese fishermen in Galveston Bay, on March 15, 1981. Photo: John R. Van Beekum
"I was in the courtroom with my mom and siblings when they read the verdict," says Aplin-Martin. "I just remember feeling so shocked that they could find him [Sau] not guilty, and hearing all the gasps of disbelief and some crying.
"I promptly dove into teenage wasteland and was just kind of mad at everyone about everything."
The Aplin family fractured after the verdict and, according to Aplin-Martin, still hasn't fully recovered.
The outcome, though welcomed by the Vietnamese community, threw some white fishermen into a rage.
At the time, Aplin's father was quoted as saying: "As long as there's one gook left in a fishing town on this Gulf coast, there's going to be trouble. There's going to be war."
In 1981, the Ku Klux Klan got into the fishing business.
The Klan was already powerful and popular in Texas and across the South and, thanks to the many radicalised veterans returning home from Vietnam, increasingly militarised and highly trained. And Texas was home to Ku Klux Klan training camps where attendees were taught to use military-grade weapons.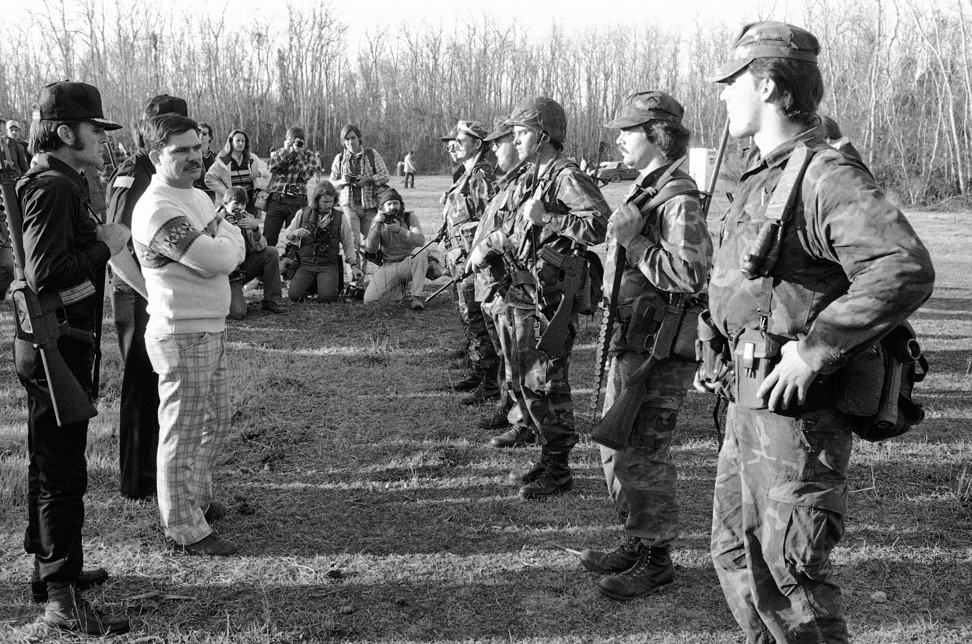 In February 1981, a Klan rally in the all-white town of Santa Fe, Texas – two hours east of Seadrift – made national headlines. Images of hooded Klansmen standing on the prows of crab boats were printed in major news­papers. One boat with "USS Viet Cong" written on the side was burned.
"They had little kids wearing hoods, women wearing hoods serving cookies," says Tang. "It was crazy."
At the rally, Louis Beam, grand dragon of the Texas Knights of the Ku Klux Klan, gave the Vietnamese an ultimatum: get out by May 15 – the start of the shrimping season – or face the wrath of the Klan. He offered white fishermen lessons in how best to torch Vietnamese boats. He also invited the fishermen to train at his paramilitary camps. "When you come out of there, you'll be ready for the Vietnamese," he assured them.
Over the next month, the Klan harassed Vietnamese fami­lies up and down the coast, menacing their boats and burning crosses on their lawns. The Vietnamese responded in a way that no one expected: they hired lawyers.
Their case was taken up by what was then a little-known organisation, the Southern Poverty Law Centre.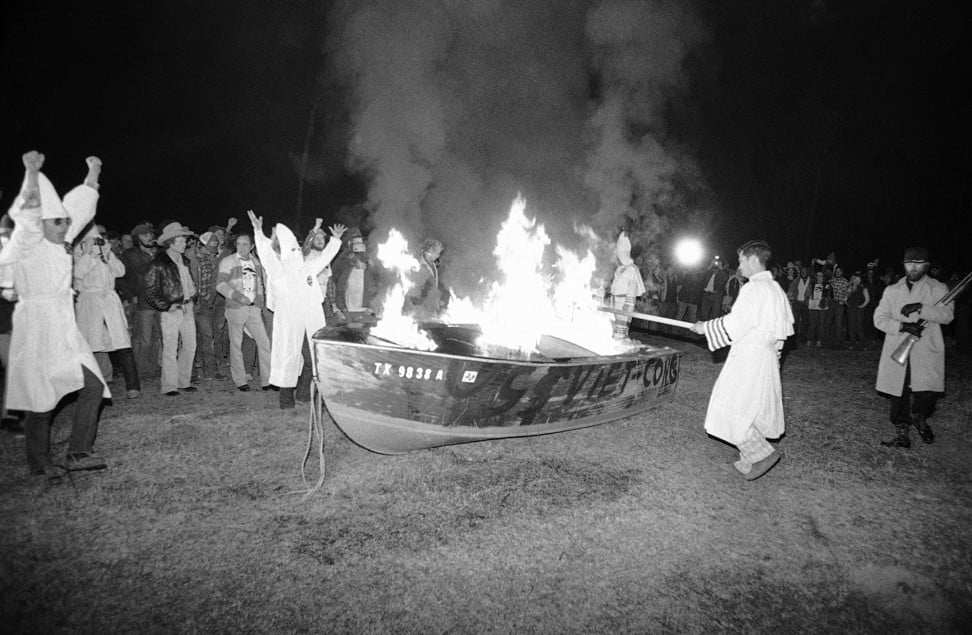 The trial itself was a hate-filled circus; at one point, Beam tried to use a Bible to perform an exorcism on Morris Dees, a co-founder of the Southern Poverty Law Centre, who he described as an "anarchist Jew". Unable to ignore mounting evidence against the Ku Klux Klan, including footage of the training camps where Beam encouraged his followers to kill and destroy, the court ordered the group to cease their harassment and disband the camps.
As suddenly as they had arrived on the coast of Texas, the Klan disappeared from the bay. And, against all odds, the Vietnamese began to return to their adopted home.
One of the central themes of Tsai's film is not racism in 1970s Texas, but the courage shown by the ordinary people who stood up against it. The story is as much about the violence that was averted by people who refused to embrace hate as it is about the tragedy that transpired.
"Very few people came to those Klan rallies. Ultimately, they weren't able to make any sort of real movement work, there was a lack of support for them, they didn't spark any­thing," says Tang. "There were still tensions on the seas, there were probably still people pointing guns at each other, or machetes, or fishing knives or whatever, but in the end it didn't seem like people were interested in outsiders getting involved. The white folks and the Vietnamese just figured out how to get along."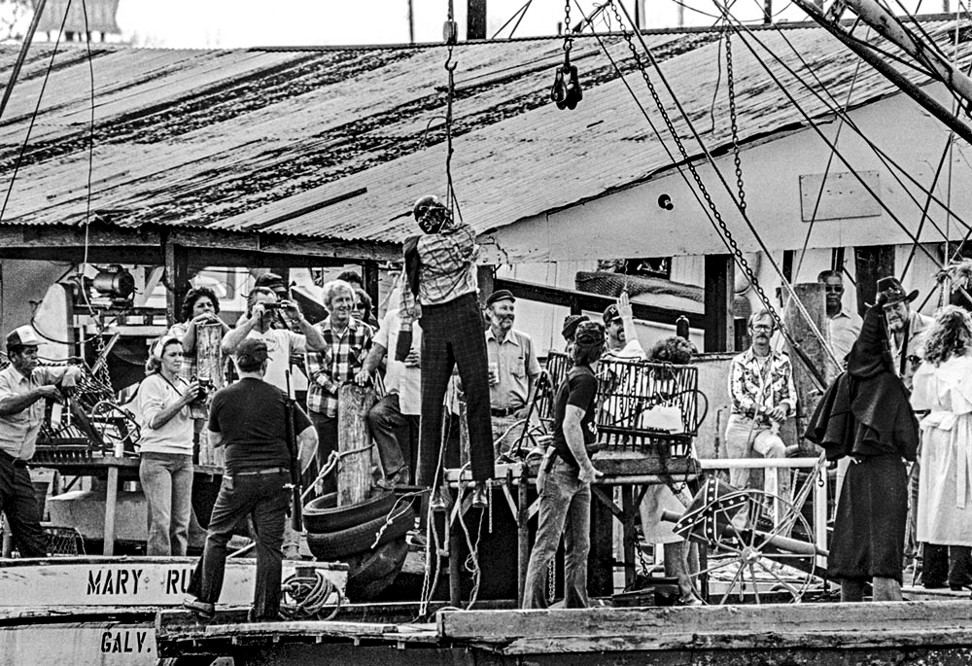 In one powerful scene in the film, Tsai shows footage from a Seadrift town hall meeting soon after Aplin was shot. It shows a white city council member listing the many ways in which the Vietnamese were breaking fishing rules and taking jobs from white Texans, only to be interrupted by two white women in the audience. They are not inter­ested in what the Vietnamese have done, the women say, but only in keeping the peace and "keeping the Klansmen out".
In fact, at the height of racial tensions along the Gulf coast, Seadrift passed a resolution disavowing violence and any group that discriminates based on sex, race or origin.
Today, the area's Vietnamese population is flourishing, with its people dominating the fishing indus­try along the Gulf coast. Vietnamese and white fishermen are now allies with a common enemy: dwindling shrimp and crab stocks, environmental degradation and cheap imported seafood. Vietnamese-American fishermen recently joined with white fishermen to support higher tariffs on seafood coming in from overseas, especially from Vietnam.
The ending of
Seadrift
paints a picture of a town, and a country, coming to terms with its multiculturalism, rejecting hate and learning to get along. Perhaps that didn't seem so naive when Tsai was filming in 2012, but in 2019, watching a 1979-era Klansman telling immigrants to "go back where they came from" is more chilling than ever, mirroring as it does the
language US President Donald Trump recently used in a tweet
lashing out against his political opponents.
A lot of what the KKK was saying against the Vietnamese is almost word for word what the alt-right is saying today against other immigrant and refugee groups

Tim Tsai
"After the election [of Trump in 2016], all the footage had new mean­ing for me – especially the archival footage of the Klan rallies after
what happened in Charlottesville
[following a white supremacist rally in August 2017 that left a woman dead, Trump declared there were 'very fine people on both sides']. A lot of what the KKK was saying against the Vietnamese is almost word for word what the alt-right is saying today against other immigrant and refugee groups," says Tsai. "It made me think, 'Well, how far have we progressed as a country?' Maybe not as far as most of us thought."
For Aplin-Martin, the film represents a personal journey.
"When looking at a timeline, as a nation whose very founding is with the use of genocide and slavery, it's pretty impressive how much progress we've made and I have hope for the future, but when I look at the news today, I struggle to keep that hope in the moment," she says. "My mom is quoted in the film saying, 'My husband didn't have to die.' She was right. Neither did the children and families seeking asylum at our southern border, but here we are 40 years later.
"If the film helps people bridge these divides," she says, "then I can say dad did not die in vain."