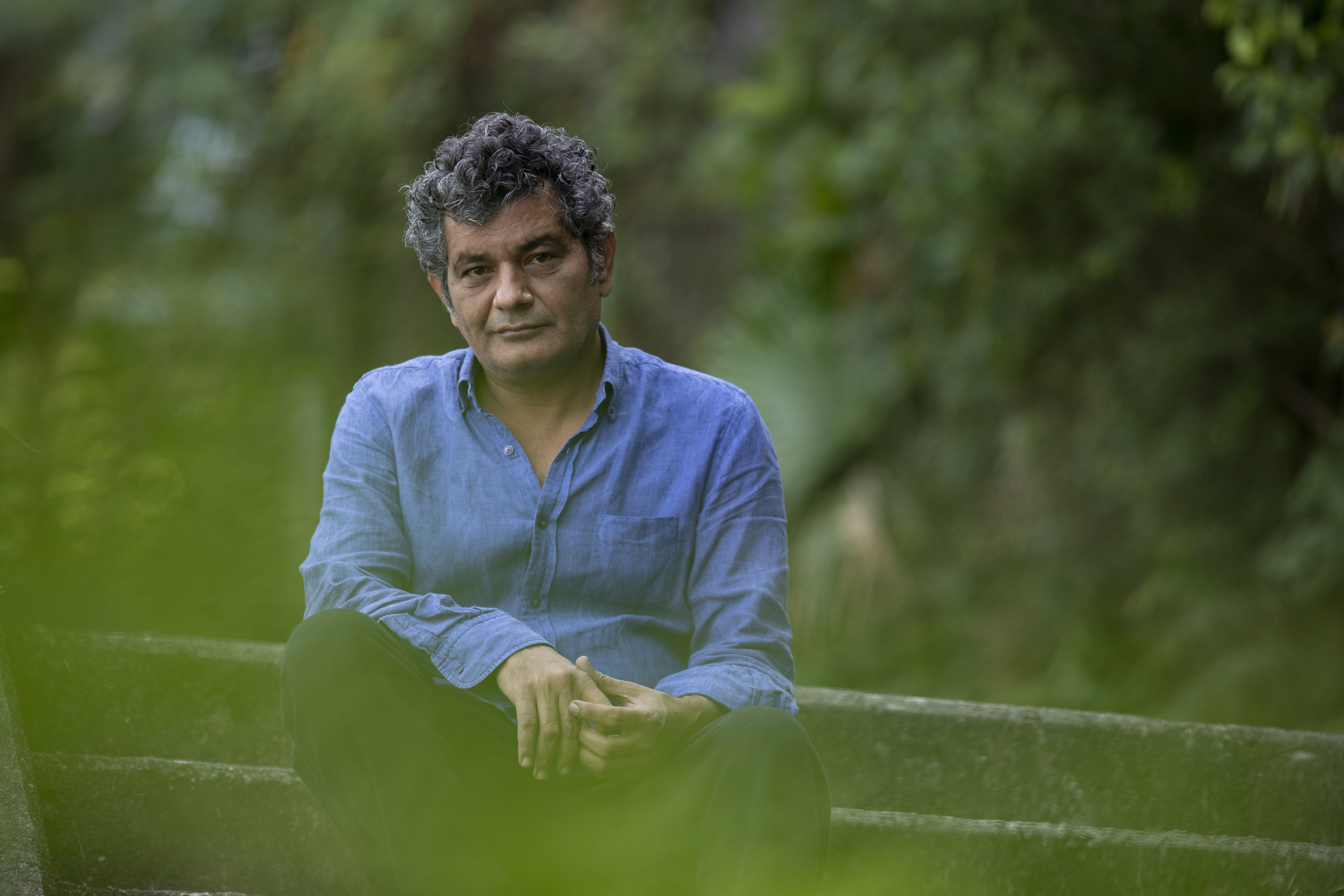 Fighter pilot turned author Mohammed Hanif on mining his homeland of Pakistan for humour
Books and literature
The 55-year-old writer of A Case of Exploding Mangoes and his latest, Red Birds, reveals how he'd happily bargain away his career for a life of normality
On a Sunday night, exactly 22 weeks after the protests against an extradition bill had begun on June 9, prize-winning Pakistani journalist and novelist Mohammed Hanif checked into his room at Robert Black College, on the University of Hong Kong campus. Until then, the city's social unrest had usually been confined to weekends; but, two days earlier,
Chow Tsz-lok
, a student from the Hong Kong University of Science and Technology, had died in unexplain­ed circum­stances while police were dispersing a crowd with tear gas. The Monday morning after Hanif's arrival,
a traffic policeman shot a protester
at 7.20am during disturbances in Sai Wan Ho. Matters escalated.
Hanif, who lives in Karachi, had been invited last year to give the 2019 PEN Hong Kong Literature & Human Rights lecture at HKU. PEN, which stood for Poets, Essayists, Novelists but now embraces all literary forms in its role as human-rights watchdog, planned for Hanif to take part in an evening with local writers titled "We Still Laugh: Humour as a Literary Relief Valve". By lunchtime on his first day in Hong Kong, however, student outrage had been ignited, tear gas was seeping through Central and no one was laughing.
Anyone familiar with Hanif's work, which can be simul­tane­ously amusing and appalling, will appreciate this colli­sion between writer and unpleasant reality. His 2008 debut novel, A Case of Exploding Mangoes revolves around the 1988 crash of a plane carrying Pakistan's president, General Zia-ul-Haq, in which at least 30 people died, including Zia and the American ambassador. It evoked comparisons to Joseph Heller's classic 1961 war-satire, Catch-22.
In 2011, his second work of fiction, Our Lady of Alice Bhatti, assessed Pakistan's Islamic patriarchy through the eyes of a female Christian nurse in Karachi. Acid attacks were among the (many) sufferings inflicted upon its women, and the book was described in The New York Times as "a deft, evil little novel of comic genius". Hanif was now in the classified territory of a satirist.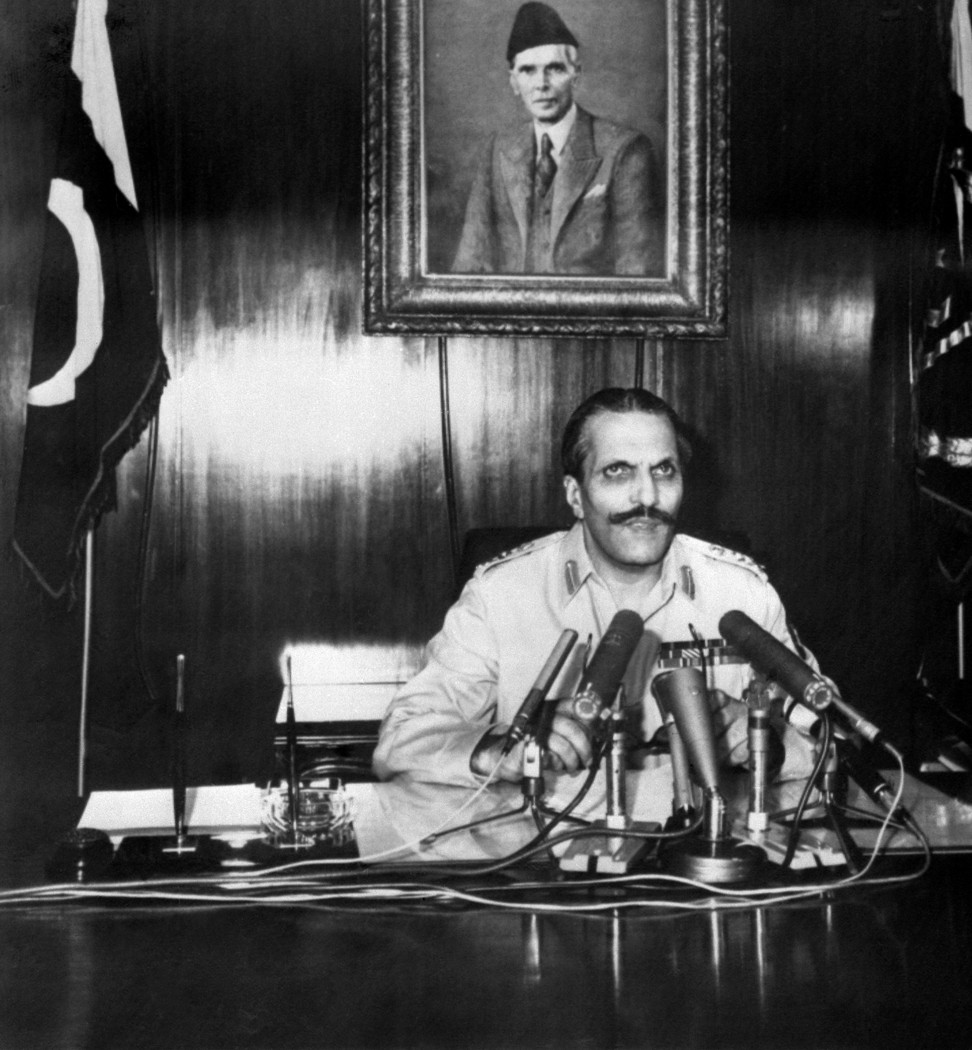 His third novel, Red Birds, was published by Bloomsbury in 2018. It was the first not to be set in Pakistan: the action takes place in a war-ravaged desert "with distant sounds of metal cracking in the sky". Humour is present, but mining for it amid the bitter philosophy ("In the process of trying to eliminate the other, you become the other") feels like harder work, for both author and reader. You wince more than grin. You think: a blitheness of spirit has been lost.
We're supposed to meet
at the Fringe Club in Central, three MTR stops from my home, but Hanif is still holed-up on HKU's campus, where tear gas has been fired earlier and students have erected barricades. (This will be the beginning of protests that ripple across the territory and will culminate in
the lengthy stand-off at Polytechnic University
.)
As he's about half-an-hour's walk from where I live in Kennedy Town, we decide the mountain – or, in this case, lowly-foothill reporter – must go to Mohammed.
Classes have been cancelled. The afternoon campus is eerily quiet. It's as if the Rapture's occurred, leaving behind ripped-up bricks, piles of desks and chairs, graffiti ("Ideas are bulletproof", "Never forgive never forget") and altars to Chow. When I come across a woman sweeping leaves – the least of her problems, you'd have thought – we halt in mutual astonishment at the unexpected evidence of life.
Nowhere seems to be open for coffee, so Hanif and I perch on the little balcony attached to his room – more mid-market hotel than high-colonial – where he works his way through several cigarettes. Afterwards, when I listen to the tape, the only riotous sound is the shrieking birds.
"My friends in Karachi say, 'Will you be safe there?'" says Hanif. He's a slight man of 55 with greying curls and a puckish face; when he smiles his eyes crinkle up but not completely so you sometimes feel he's watching you, slyly, waiting for a response. This defensive Hong Kong resident supplies one: "Well, it's not like Pakistan."
"Did I say that?" he counters, smoothly. As he remarks later, about the opinion pieces he writes for The New York Times, "I say horrible things about Karachi all the time, but if somebody else says it, then I have to defend."
When I was learning to fly planes, I didn't even know how to ride a motorbike, let alone drive a car. I wasn't cut out for it. I went from a bicycle to a plane. I'm still very clumsy, and the most horrible driver

Mohammed Hanif
Defending his country used to be his actual job: Hanif was once a fighter pilot. He has often spoken about how ill-suited he was to the task. He'd grown up in a village called Chak 2/4-L, which means "village on the left-side of the 2/4 canal". (In a Guardian piece, he wrote that nearby villages gave themselves proper names, but "We never bothered".) His parents were illiterate and he, desperate to escape, joined the Pakistan Air Force at 16, on an 18-year contract.
"When I was learning to fly planes, I didn't even know how to ride a motorbike, let alone drive a car," he recalls. "I wasn't cut out for it. I went from a bicycle to a plane. I'm still very clumsy, and the most horrible driver."
That has a ring of patter familiar from his books, which prompts me to marvel aloud at the Pakistan Air Force's recruitment policy. "Ha, ha, ha," says Hanif. "You just bulls*** your way through it. One second." He goes inside to get another cigarette but when he comes back, he's switched into a more earnest vein: "It is a very intensive recruitment system, it's not just one interview. They put you through a series of physical tests, very extensive psychological tests, very extensive medical tests."
Still, he hated it. Were there any periods of happiness? "Yes, there were good days. You become a little senior. You could order people around, wake them up at 4am and tell them to start running. There's that … kind of … power. And we did the things boys do – bunk classes, jump the wall at night. When other cadets were over, you organised a porn night for them."
One August afternoon in 1988, news started coming in of an air-crash in eastern Pakistan: it was Zia's C-130 Hercules plane, which had taken off, somersaulted and fallen to Earth. Ten days of mourning were declared. Hanif and his friends, however, bought a bottle of whisky to celebrate the news. That day, they were "really happy".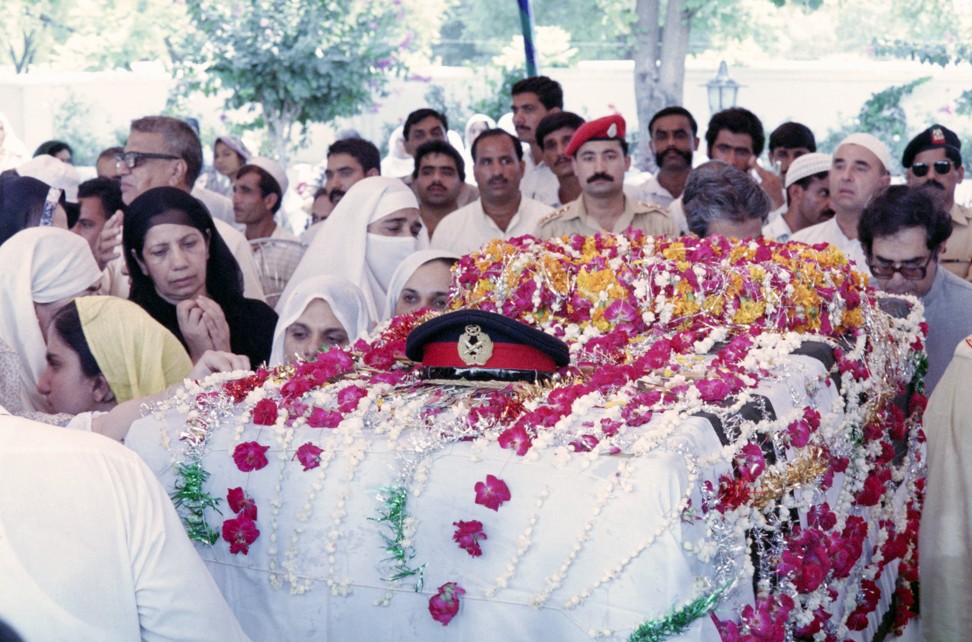 He was 23. Soon afterwards, although he'd only com­pleted seven years, he managed to extricate himself from his military contract because his father had died. "You had to come up with something that will appeal to their senti­mental side. They do understand family stuff." When, again, I'm pre-primed to express amusement, he adds, "In those days, things were probably better. I know some of the young officers who try to leave now have ended up in prison."
Was it like running away from home again? He gives a startled laugh. "I've never looked at it that way … There is a parallel. I wanted to run away from home. I join the air force. But the air force was even more oppressive than my household and my village."
At first, he was so institutionalised that reality left him baffled. "You don't even know how to polish your shoes, you have your slaves. You've never even seen the out­side world, it doesn't prepare you for anything in life." He had a vague idea he might like to work with words although he'd never done any writing, apart from listing the films he'd watched since he left the village, where such pleasures were forbid­den. When I ask if he'd kept a diary, he says, "It was consi­der­ed quite a sissy thing to do, to read a book or write … if some­body got hold of that diary, what would they do to you?"
But he knew people who wrote, "dabbling in showbiz things", and began to help them out. "Sometimes if they were too high to finish the assignments I'd do it for them." ("High", in this context, is a reference to drugs, not altitude.) His ambition was to have his own byline. He bought a second-hand typewriter. "I still remember, I wrote 'Trash factory' on it because I used to get these assignments and churn them out every day. Then I started doing it for myself. I tried to write a lot of trash."
Disheartened, he ran away again – this time to home, to Chak 2/4-L and the "deadly" boredom of village life. While he was there, Razia Bhatti, the editor of a new political monthly called Newsline, summoned him back to the city. Although he'd been writing harder-edged pieces on child-trafficking, he gives the impression this was a near-miracle. ("She called me in the wilderness.") Years later he would part-name the saintly heroine of his second book – Alice Bhatti, that Christian nurse in Karachi with strange healing powers – after her, in gratitude.
Unusually for Pakistan, Newsline's editorial team was mostly female. "Consider the fact that I'd come out of the air force where I didn't see a woman, like, for six months, let alone talk to one. Pakistan was, and still is, a fairly segrega­ted society. You hang out with the boys. So I was lucky […] I got the best life could give you in those circum­stances. Not only was I being educated, I was being nurtured – Have you eaten? How's your love life? – and those women were challenging. You couldn't bulls*** your way with them."
During this time, he also wrote a play in Urdu for a local theatre group. It was called What Now, Now That We Are Dead? As the title suggests, it's a work about ghosts. "There was a lot of killings in Karachi back then. And of random people, not just political activists [...] so I do this what-if scenario. And I was, like – what if these people still had stuff to say?" In the play, the murdered return to their city but, appalled by what's going on, they do not linger.
In 1996 Bhatti died of a brain haemorrhage, aged 52. That same year Hanif moved to London to work for the BBC. He'd just married an actress, Nimra Bucha; the plan was to spend a couple of years checking out the theatre scene. He had no trouble in adapting. "I used to say to colleagues in London that moving from the air force to Karachi was such a big cultural shock that I can handle anything now." As is the expat way, they lingered until 2008, by which time they had a son and Hanif was head of the BBC's Urdu service.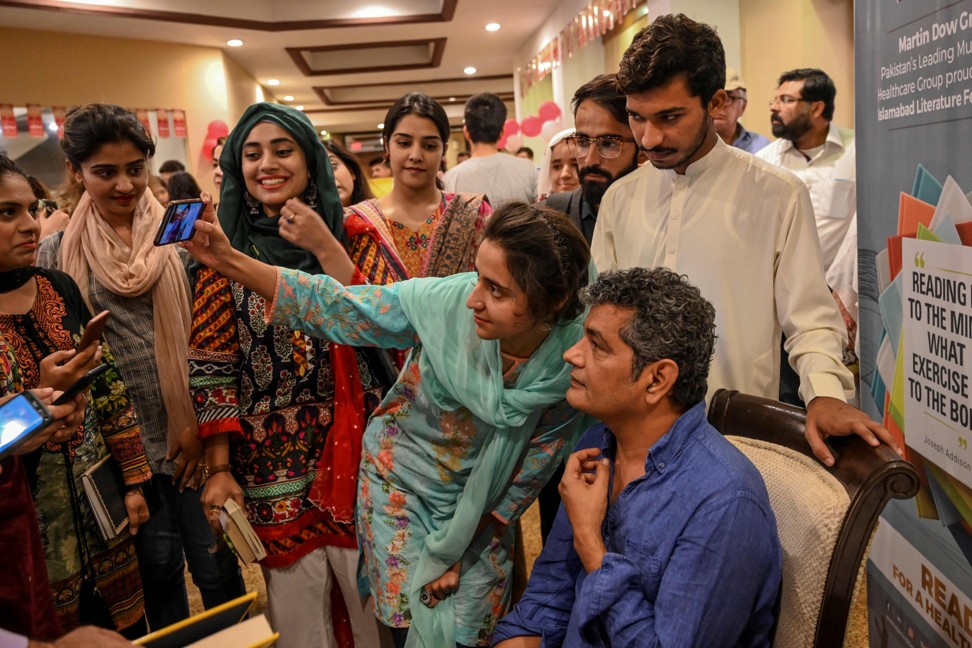 He says he found office life at the BBC "slightly bureaucratic, slightly dull". But towards the end, he'd managed to write a novel, fizzing with absurdities, about the months leading up to Zia's death. It was a satire not only of Zia and Pakistan but 1980s American foreign policy, which had funded the Afghan mujahideen to get the Russians out of Afghanistan. Its title came from one of the many theories as to what had brought down the president's plane: a case of exploding mangoes.
It was first published in English, and not in Pakistan, but in India. Twenty years after Zia's death, readers were now in a position to appreciate history's, and Hanif's, dark jokes. In one scene, a lanky, bearded man from Saudi Arabia circulates at the soon-to-be-deceased American ambassa­dor's Independence Day party; he's only referred to as OBL but – wink, wink – he works for Laden and Co Construc­tions.
You'd need a heart of stone not to laugh at his handling of life's outrages (torture, bombing, rape) and it was an unexpected international success, being long­listed for the 2008 Man Booker Prize, shortlisted for the 2008 Guardian First Book Award and winning the 2009 Commonwealth Writers' Prize for Best First Book.
When Hanif and his family returned to Karachi in 2008, "it was, like, one of the most horrid periods we had. Benazir [Bhutto, former prime minister] was assassinated in December 2007 and after that, every week at least a couple of big blasts. Country was kind of blowing up." Recently, he wrote a piece refer­ring to an Economist Intelligence Unit survey that ranked Karachi as "the fifth least-liveable city on the planet". He says he came back because he was homesick for it. "I missed the sea breeze, the sense of familiarity." He and Bucha now have a second son, aged five.
Returning as both an experienced BBC journalist and a successful novelist, his opinion was valued. In 2012, the Human Rights Commission of Pakistan asked him to report on the disappearances of people in Balochistan province, where there's long been a desire for indepen­dence; the current insurgency began in 2004. In 2013, The Baloch Who Is Not Missing & Others Who Are was published.
The worst that we could imagine was, like, the ransacking of the office, the tax people turning up and harassing you, the intelligence agencies bugging your phone … But of course what happened was … far worse

Mohammed Hanif
In 2015, Hanif was supposed to do a reading from it at a Lahore university. After warnings from Pakistan's intelli­gence service, the event was cancelled; but a woman he knew called Sabeen Mahmud stepped in and offered her small cafe-cum-bookshop in Karachi as a venue. Hanif had to be in Islamabad on the rearranged day so couldn't attend, but about 80 people turned up anyway to learn more about the disappearances. Afterwards, as Mahmud drove away, someone shot her dead.
"She would consult people, she would consult me, saying what's the worst thing that can happen?" he begins, then pauses. Occasionally, he's placed his hand over his face like a shield but now, he's moulding his own features as if they're clay, as if he can rearrange what's already been set.
"And the worst that we could imagine was, like, the ransacking of the office, the tax people turning up and harassing you, the intelligence agencies bugging your phone … But of course what happened was … far worse. So to be in a position where you have to say, as a sensible, informed citizen: 'Oh. I didn't think of that.' That's quite a stupid lesson to learn. That was … yeah … a shock."
Red Birds is prefaced by Mahmud's words on her last night: something has happened to everyone and if it hasn't happened yet, it will happen. Only a matter of time.
That despair is what seeps into the subsequent pages. Red Birds' central premise harks back – spoiler alert – to What Now, Now That We Are Dead? As with Mangoes, a principal character is an air force pilot, although this time he's American, and with a skewed sense of self-justification. ("You don't hold candlelight vigils for those dying of old age and neglect," he muses. "You need fireworks to ignite human imagination.")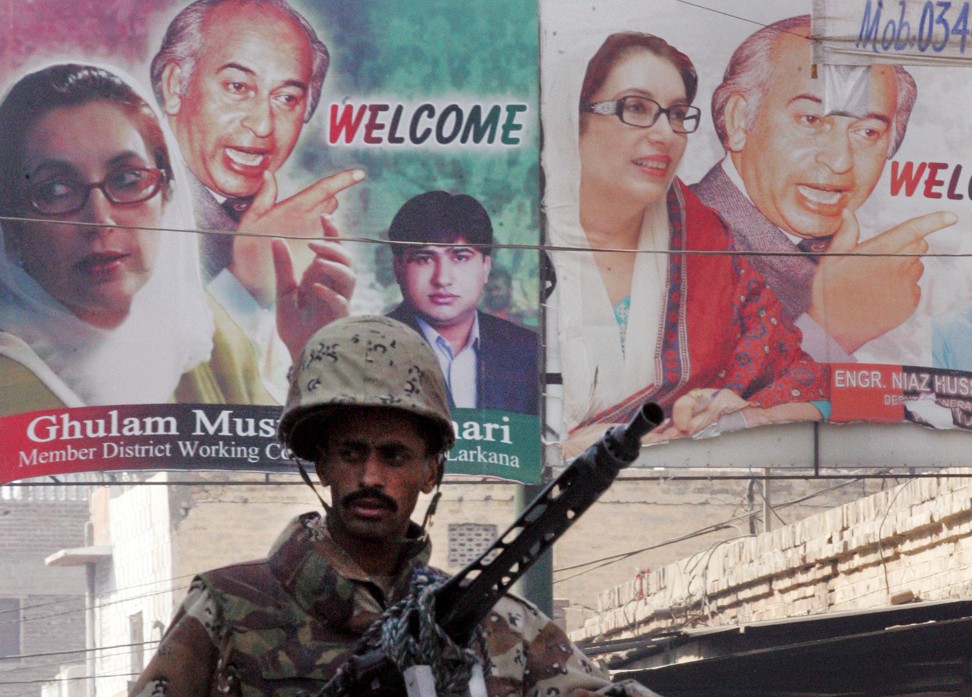 Some reviewers were clearly perplexed by the abrupt shifts of tone. "The book behaves like a grieving person," remarked one critic, after wrestling with it. That's the problem with being a humorous writer: life's vicissitudes can make it a lot harder to stay funny. When I comment on the inconsistent notes of Red Birds' song, Hanif says, "While I was writing it I lost people very, very close to me, just randomly. First, my best friend, then my second best friend, then Sabeen – all in a row in, like, 15 months."
He is often anxious about his work, though not for reasons you might expect. In October, Mangoes was pub­lish­ed in Urdu, which means that many interested parties will now be able to read his take on Zia's rectal worms. "People say, 'Oh you're really brave.' Like, what? That's not what you want to hear. As a writer you want to hear that you're good – that line was good, that idea was good." As to when he finds pleasure in writing, "After it's done," he replies.
Something he told The Guardian last year about his flying days ("I was really good at take-offs but you have to be able to land a plane safely too – especially in jets, you have to do things really fast and I like to think about things") made me wonder if what he was really talking about was the difficulties of writing.
"I feel I'm being psychoanalysed here," he remarks, as we sit in the ghostly, bird-ridden dusk, like the last two people alive. When I apologise, he says, "No, that's fine. It's good, I'm getting free therapy. It's expensive in Karachi!" He's tried therapy then … "Yeah, yeah, of course. Who hasn't? Everybody should."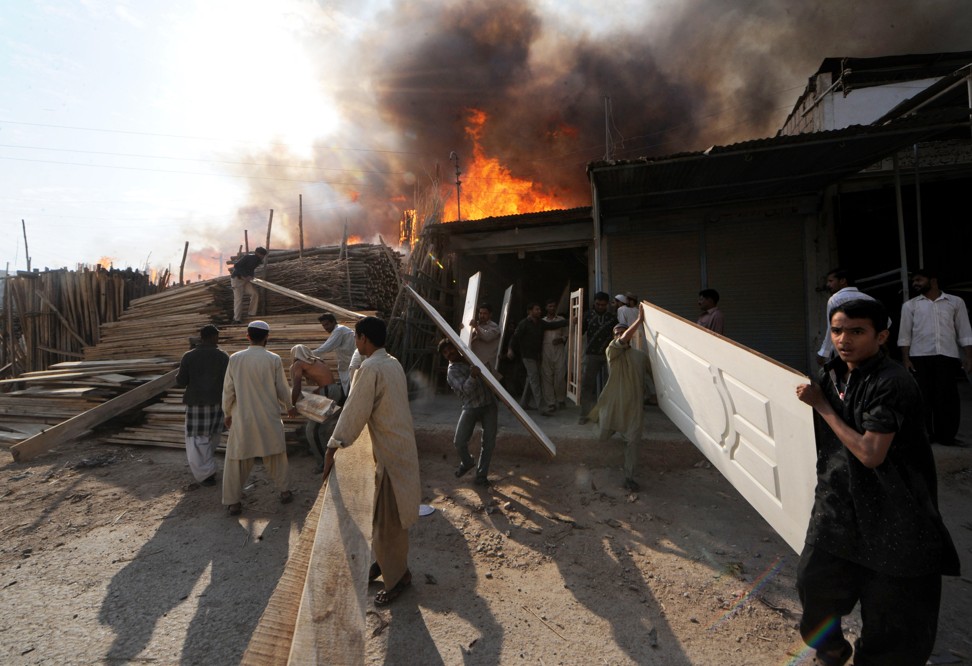 His PEN lecture
at the now-trashed
University of Hong Kong
is cancelled. A new location is found – a small bookshop in San Po Kong, Kowloon side, called
Bleak House Books
. Its Twitter account, in a wry reference to the five Hong Kong booksellers who went missing in 2015 and eventually turned up in mainland Chinese custody, states: So far we haven't been kidnapped.
The following evening, about 25 people who've made it through the transport chaos of barricaded roads and vandalised MTR stations gather to hear Hanif. It's easy to imagine 80 people in a similar space in Karachi that April evening in 2015 doing the same thing: browsing the excellently stocked bookshelves, murmuring, exchanging the city's rumours. A little skeleton left over from Halloween dangles from a bookcase.
Albert Wan
, who owns Bleak House Books, is present.
In a phone conversation a few days later, Wan is taken aback to hear what happened to the last bookshop owner who stepped in on Hanif's behalf when a university event was cancelled. "I'm glad I didn't know that. I don't think we [in Hong Kong] are there yet. But that's all the more reason to have him give his lecture and keep this city functioning."
If this city is teetering on some unfathomable brink, then Hanif is shouting dispatches from the other side. He's reached the point where honesty trumps bravado. "I'm afraid of being beaten up by the police," he tells his audience. "I'd rather have running water and safe streets, I'd rather have boring normality. If that means dull litera­ture, I'll happily make that bargain." He says, "I fear that I don't have anything to say. That's the oldest fear, it stays with you. You struggle with it every day."
He'll eventually manage to take part in "We Still Laugh: Humour as a Literary Relief Valve". ("Truthfully, only a handful of people came," says Jenny Smith, Wan's wife and an associate professor at, as it happens, HKUST. "Hanif told some stories of tough times and people had a sense of how you can look back one day and see humour and absurdity.")
That will be a couple of evenings later. But tonight he says, simply, "It's not funny any more."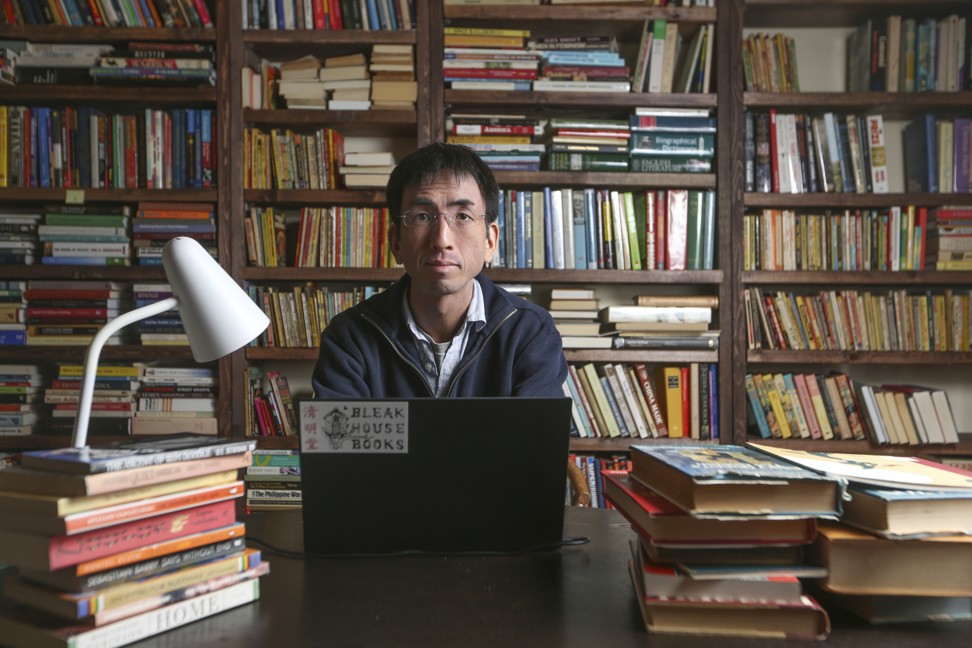 His lecture is titled "Stories We Can't Tell". And while Hanif may have married an actress, written for theatre and tried his hand at opera – including a libretto on Benazir Bhutto that has yet to find enough funds for a premiere – he is no performer. He makes a few jokes, as a polite nod to his audience: "I was here a few years ago, I found Hong Kong so functional, so clean and so utterly dull. Now I feel at home!" Then he holds a sheaf of papers in his hand, from which he reads without any eye contact and little variation in tone, shedding each page on the floor as he goes.
But what he writes – the stories the dead cannot tell about themselves, the tales of seeking families, of blindings, of abductions, of the knock at the door ("and the bad news is sometimes there's no knock on the door, there was no mid­night knock for Sabeen") these grip his audience as an exer­cise in contrast. "I was told you don't have enforced disap­pearances or state-run dungeons here," he says. "I bring you news from the dungeons and torture chambers."