We take a stroll through the southern Chinese city's vanishing old enclaves with architect Juan Du
In a new book, she traces the long history of China's 'instant' metropolis
One night, in the summer of 2005, an architect called Juan Du missed the last flight from Shenzhen to Beijing, where she was working for Atelier FCJZ, China's first independent architec­tural firm – FCJZ stands for
feichang jianzhu
or "extraordinary architecture" – founded in 1993 by
Yung Ho Chang
. In 2005, Chang became head of MIT's architecture depart­ment and the chief curator of the inaugural Bi-City Biennale of Urbanism/Architecture in Shenzhen and Hong Kong, where Du was assistant curator.
And yet, until that plane took off without her, Du had never spent a night in Shenzhen. The theme for the biennale was "City, Open Door!" but, having been escorted around government offices, tower blocks, shopping malls, she'd never seen what truly lay beyond. Now obliged to stay, she stepped out for a late stroll, wandering from the pleasant streets of Overseas Chinese Town (OCT), its malls and Italian restaurant demurely closing down for the evening, and into less ordered midnight realms.
In the introduction to The Shenzhen Experiment, her book that grew out of that night and is subtitled, with deliber­ate irony, "The Story of China's Instant City", she describes "a clearing surrounded by walls of dimly lit buildings, six to seven storeys tall and leaning very close to each other". In the middle, under strings of bare light bulbs, a night market glowed with food stalls, folding tables, steam, smells, chatter and, most strikingly, children and dogs. "I had not seen any children during all my prior visits to Shenzhen and certainly no street dogs, either," she writes.
The following day, at the airport, when she rang a Shenzhen acquaintance and recounted her amazement at such a vision in the mysterious square, her (female) friend was appalled: "It is very dangerous there, especially for you as a woman alone at night! That place is called Baishizhou, the worst of Shenzhen's many unfortunate chengzhong­cun!" That was the first time Du heard about these "villages in the city". In the weeks she'd spent in Shenzhen, no one had mentioned them to her.
Eventually, she would learn there were more than 300 chengzhongcun, and they'd evolved from about 2,000 historical agrarian villages. One of the misconceptions she unpacks in her book – one first promoted by the govern­ment, then the media – is that Shenzhen is just 40 years old.
In the 1990s, a popular song hummed all over China was The Story of Spring, which began the tale of Shenzhen (and therefore economic reform) with an explicit date: The year of 1979 / That was a spring / There was an old man / Drawing a circle by the South China Sea …
The "old man", as everyone knew, was Deng Xiaoping, Mao's successor, who – actually, in the last month of 1978 – had made a speech listing 10 regions that should be helped to develop "one step ahead". Given how it turned out – "China's financial megacity" (The New York Times), "China's most innovative region" (The Economist), "Vaping capital of the world" (The Guardian) – this is now viewed as a cunning strategy for wealth, power and influence. That's another misconception, Du writes: "The goal of China's reforms under Deng was more modest: it was not to be rich and powerful but to be no longer poor."
Shenzhen was first on Deng's list, and plans proceeded throughout the following year until China's Fifth Standing Committee of the National People's Congress approved what was to be called a Special Economic Zone (SEZ), in August 1980. A suggested term, "Export Processing Zone", was jettisoned for sounding too Taiwanese, and "Free Trade Zone" was deemed much too capitalist.
Yet the old man's circle hadn't been drawn on trackless sand. Du traces its history as far back as 100BC, through oyster ponds, pirates and salt pans. Two centuries before The Story of Spring, poems were written to attract people to the region. (One of them, composed in the 1670s, was titled Mirage City at the Dragon Cove.) Du makes particular reference to Chiwan harbour, located in what is now Nanshan District, which she describes as "one of the most important ports in southern China during the Ming and Qing dynasties".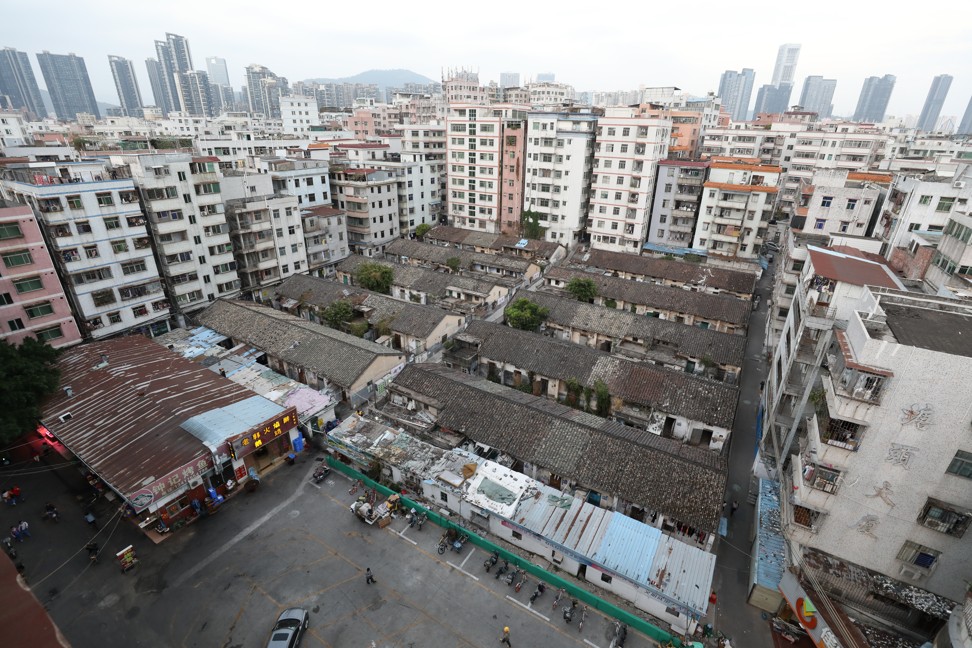 Nor were there only a mere "30,000 people" rattling around: in 1979, the population was at least 300,000. It's true that Shenzhen, which had been carved out of Bao'an County, was then split in two – the SEZ in the south and Shenzhen Bao'an County in the north – by the "second-line border". (The first-line border was the one with Hong Kong, a porous perforation that played its own vital part: trying to halt the great escape across it had galvanised Deng into reform.) But, from the outset, there were at least 100,000 residents within the inner SEZ's clasp.
Those villagers would eventually meet the housing and social needs of thousands of migrants who poured south, and it was the migrants who would make Shenzhen possible. None of it was a given. In 1985, as Deng was facing criticism about Shenzhen's apparent underperformance, he said, "The special economic zone of Shenzhen is an experiment. We still need to wait and see if it's taken the right path."
His definition supplied the title of Du's book and the path eventually changed China. But the villages have mostly been lost in the creation myth. No wonder an official report in 1991 was titled The Mystery of the Shenzhen Sphinx and no wonder wider replication of Shenzhen's success has been harder to achieve.
"The story of a modern, advanced, urban civilisation with no memory of its past except a rural seaside hamlet is a powerful modern-day fairy tale," writes Du. Perhaps it's appropriate that one of Shenzhen's early industrial enterprises, in Caiwuwei village, should have been a broomstick factory. Now, as often happens when magic is evoked, Baishizhou is part of a disappearing act.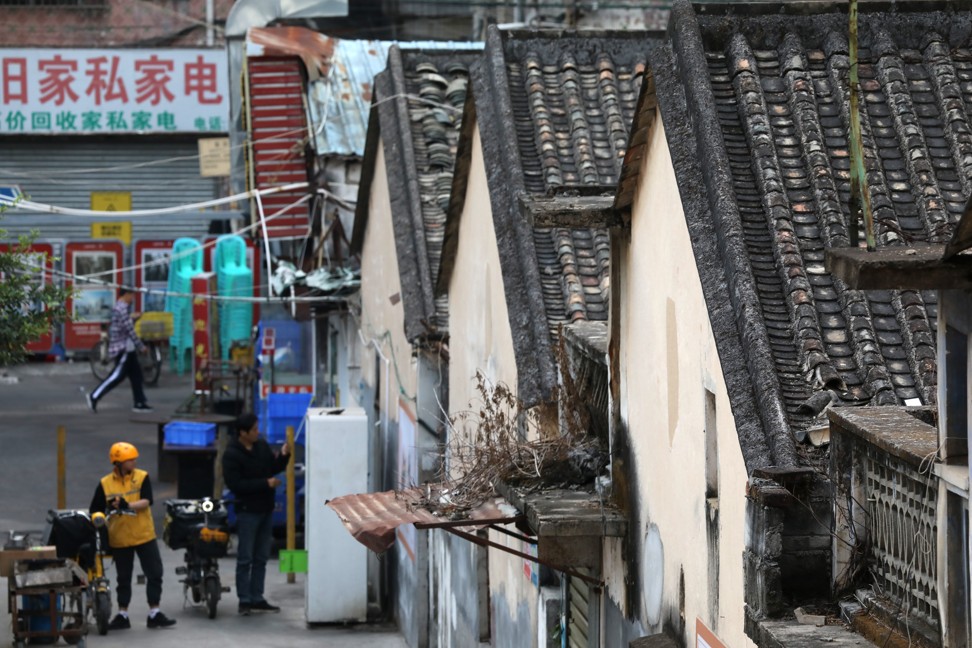 When we meet one sunny, breezy January after­noon at Baishizhou metro station, Du has just had her hair done nearby. "What do you think?" she asks, cheerfully tossing it back. She's tall, confident. As well as being associate professor in the Department of Architecture, she's associate dean at the University of Hong Kong and it's easy to imagine her in charge. It's taken a while to pin her down to this date but now that she's here, she's fully engaged.
The hair-wash wasn't a girlish whim. She's been to the same place, close to the village entrance, several times over the past decade, and watched it grow from a tiny corner shop with a traditional barber's pole to a salon. It's been a year since her last visit, however, so she wanted to check if it still existed. The slow death of Baishizhou at the hands of property developers has been predicted since 2014 –
Du gave an interview to this newspaper about it in 2016
– and the clearances have gathered speed in recent months.
"I asked them if they'd lost customers," she says. "And they said yes, yes, many had left. But they also said there's less competition as other shops have closed down inside." When I admire this Shenzhen philosophical spirit, Du says, briskly and not for the last time, "Facts!"
We go to say hello to her stylist, Mr Zhang, a sharp-suited, eagerly coiffed 28-year-old from Hunan province. Behind him, an entire wall is taken up with a reproduction of a Yue Minjun "laughing men" painting. There are several sparkly Dyson-esque hair dryers (presumably Shenzhen reproductions; the real ones cost HK$3,380 each) arranged along the mirrored counters.
Zhang has been living in Baishizhou since he arrived five years ago, the classic migrant story: it's said everyone who lives in Shenzhen has passed through Baishizhou and paid its famously low rents at some point. In her book, Du quotes a social media comment from someone who lived there for three months on arrival: "It stirs my memory, every time I go past the village, of those days that I was fresh to the city and struggled without thinking too much. For those who live outside Baishizhou, looking at the village is a kind of satisfaction, but for those who live inside Baishizhou, looking out is a goal."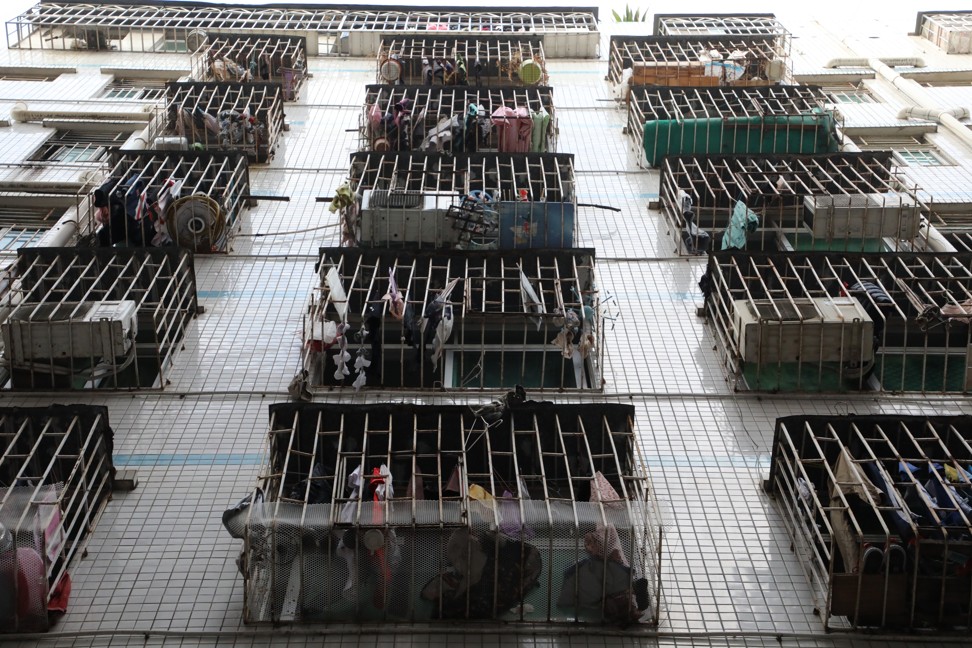 Those who live inside, however, are dwindling and soon their goal will be a new place to live. The Shenzhen Experiment refers to the "staggering number" of 150,000 renters, and a population density 56 times the Shenzhen overall average, but those are heyday figures from just a few years ago. As we walk along the narrow ribbon of Yinhe Road, past intact but closed multistorey edifices, Du keeps murmuring, "So quiet." It's not exactly deserted – there are mopeds, open shops, passers-by – but a sense of increasing dispersal, with fewer people out and about, makes it feel like mid-afternoon at winter solstice. "Last time, it was packed," says Du. "This is probably 5 per cent of dynamic movement."
Occasional hoardings have been erected by the Shenzhen-grown, Hong Kong-based developer LVGEM. These are illustrated with a book – not Du's but an imagin­ary tome illustrated with gloomy photos of huddled housing on one side and joyous civic spaces on the other. Du translates the slogan: "Today's change is for a better tomorrow, from now on Baishizhou opens a new page."
Baishizhou consists of five villages. Like Shenzhen's other villages, these are not low, curly-eaved clusters from a Zhang Yimou film but conglomerations of blocks, six or seven storeys high and so close together they're termed "handshake" buildings. That layout once created dense thoroughfares of life and commerce, like a cross-border mash-up between Hong Kong's old
Kowloon Walled City
and
Chungking Mansions
(with an occasional glimpse, down pungent overhung alleys, of Tudor London).
These villages had originally been part of the catchment area around the old Bao'an County's Shahe Farm. As Du explains it, such a location meant that Baishizhou would become part of a "historically leftover" problem. Until 1962, the farm was collectively owned by the villagers but after the terrible famine years, from 1958 until 1961, the Guangzhou Military Area Command took over for defence purposes. When the Cultural Revolution began, in 1966, the land was handed to the Guangdong Overseas Chinese Administrative Bureau and became state-owned.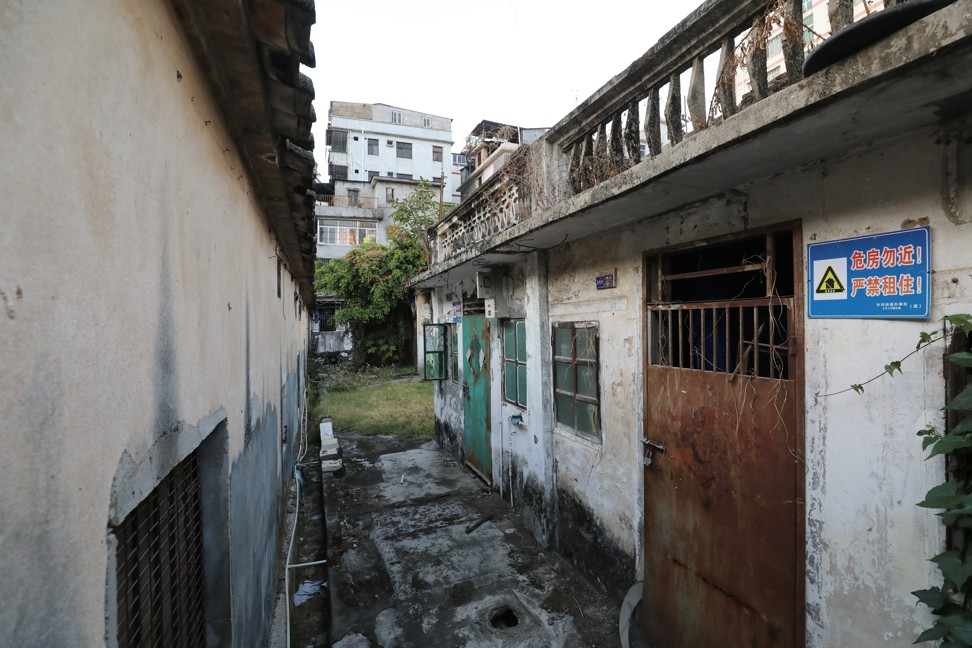 Other villages, whose stories Du tells, managed to organise their affairs rather better once Deng's Reform and Opening Up began. The first to be redeveloped was Shuiwan, which became the Shekou Industrial Zone. In 1979, when the pioneering China Merchants Group began remodelling that coastal peninsula in Bao'an County, its initial headquarters were seven old houses made of oyster shells. The villagers were moved into two-storey houses within their own compound.
After July 1992, villages inside the SEZ that had previously been designated "rural" were re-categorised as "urban". Although the land was state-owned, villagers were allowed to maintain land use and management rights and advised to set up shareholding companies. Villages such as Caiwuwei and Huanggang pragmatically accepted these shifts – the facts, as Du might say – of Shenzhen life. Not least of the surprises in The Shenzhen Experiment to a lay reader is how swiftly, how ardently, a capitalist mindset took hold.
In 1992, for example, Huanggang immediately establish­ed a holding company with 1,680 villagers as shareholders. Three years later, all the villagers moved into a new garden villa residential development and rented out their old blocks to migrants. By 2002, its fixed assets were worth 450 million yuan and the villagers were each receiving an annual dividend of 20,000 yuan. (Because of its proximity to Hong Kong's Lok Ma Chau border crossing, Huanggang, less admirably, also became associated with "second wives". By 2011, it was estimated at least half its tenants were the mistresses of Hong Kong and Taiwanese men.)
Baishizhou's five villages, however, were still mired in the complicated legacy of Shahe Farm. Illegal houses were being thrown up, higgledy-piggledy, as the villagers granted land rights they didn't own to migrant workers who weren't entitled to them. Only the law of unintended consequences seems to have been observed: official decrees to curb cowboy building work triggered further rampant construction. You could say it explains the not-ordinary architecture.
At last, in December 2006, a shareholding company was set up. It had no land – as a village head later told Du, "Our company has always been a tree without roots" – and it would take another three years for those rights to be satisfactorily negotiated. But on that 2006 day when the Baishizhou Investment and Development Enterprise Co Ltd was established, Shenzhen finally became China's first city without villages.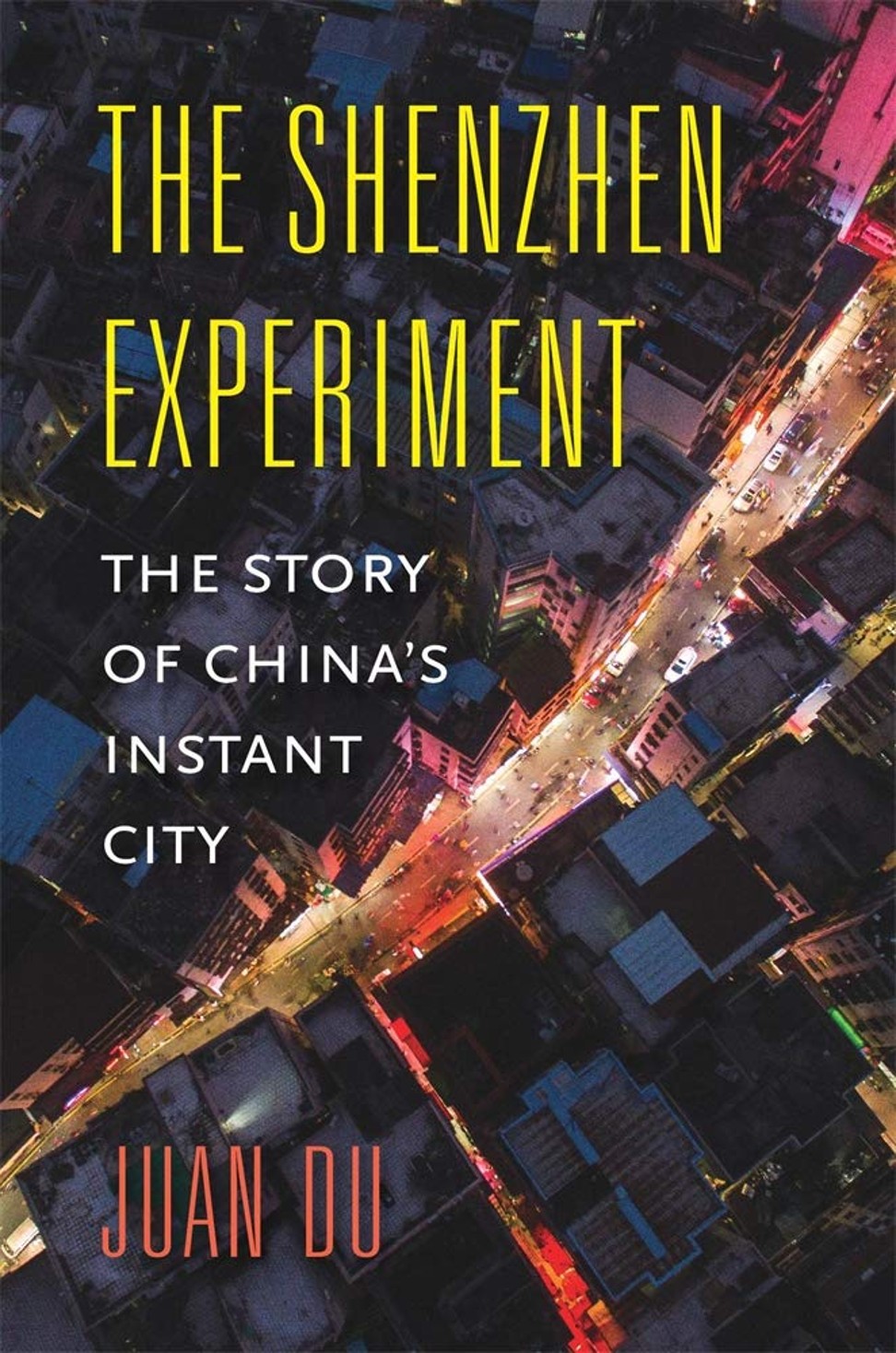 What with hair-washing and border-crossing, neither of us has had lunch. A dumpling shop is open, a single customer smoking inside. The young woman who serves us, Ms Xu, has been in Shenzhen for three years. She comes from … but Du has already guessed: "Shandong! I'm from Shandong – I recognise the shape of the dumplings!" When Ms Xu's father appears, and asks Du if she's from the north, she's delighted.
"So good I can show you these little pockets of the urban village where I have an emotional connection," she says. There are sudden tears in her eyes. People are already scavenging: as she speaks, a cart piled with iron is being wheeled past in the street. Asked about the future, Ms Xu says their landlord hasn't signed the developer's agreement yet so she doesn't know how much longer they can stay.
When she was 11, in 1987, Du's parents emigrated from Jinan, Shandong's capital, to Ohio, in the United States, for her father's PhD in computer science at Bowling Green State University. "It was a huge cultural shock, going from beautiful hutongs, a textured city, to the middle of cornfields. I was the first non-English-speaking student in the school, so in many ways, my empathy and connection with migrants can probably be traced back to the fact I was a very young migrant." (The book is jointly dedicated to "past and future migrants in pursuit of lives worth living" and to her parents.)
She didn't return to China until she was an architecture student – she did her master's degree at Princeton – and by then she was an insider who'd become an outsider, someone who existed between a first- and second-line border personally and professionally.
"For the past 20 years I've been trying to define my own practice," she says. "So the way I see architecture isn't just about buildings – it's about a city, the people, the environ­ment and how it transforms over time. I don't mean just a few years. The book traces thousands of years on this land where we're sitting having dumplings. Some people wouldn't consider that an architectural project but it's my architectural project."
The way I see architecture isn't just about buildings – it's about a city, the people, the environ­ment and how it transforms over time

Juan Du, architect
After the opening of the 2005 biennale, she left China and spent a year teaching at MIT, in the US. Yet the idea of writing something about Shenzhen's urban villages had taken hold even before she was asked, the following year, to teach at the University of Hong Kong. Initially, it was an academic text but the publishers, Harvard University Press, wanted a wider audience. They also suggested it be written from her own perspective. She rewrote it, adding the experi­ences of often anonymous individuals. "But I consider myself a private person and I didn't want it to be my story of Shenzhen."
This is understandable yet a pity because, judging by our afternoon together and shared journey back to Hong Kong island, her passion is infectious. After that initial, surreal night in Baishizhou, she deliberately curbed her enthusiasm. As she puts it, "That first reaction was, in some ways, quite touristic."
And it's true, finding the merely picturesque in hardship is distasteful; we've all done it, but now Du knows the stories behind the striving. She can track their place within the country as deftly as a man we pass who runs an online-shopping distribution centre from what looks like a cave, a halfway house between past and future. When we emerge from a warren of empty blocks, barnacled by rampant plant life, she tells the tale of Tangtou, a 500-year-old hamlet slated to disappear beneath the water of the Tiegang Reservoir, whose villagers dismantled it and rebuilt it, right here, in the 1960s – a genuine reproduction. "This was Shahe Farm," she adds, and the pages of her book become real life.
As we're walking through the Tangtou compound, a perfect skein of birds crosses the sky, then another, and another, each formation bigger and more astonishing than the last. "Migratory!" Du calls out, laughing, and we continue until we reach the small, nameless square where her Shenzhen story began on a hot summer's night in 2005.
There are no food carts now but migrants' children are out playing, amazed to see us flit through their space. Du, who has a six-year-old son, says, "This is the biggest dilem­ma – once they move, where will the children go to school? They can't enrol so easily." She starts looking around. "There used to be a well here … yes, it's still here! People are using it!" A woman is doing her laundry, another is waiting to rinse out a clutch of mops. Why would anyone with plumbed-in water use a well? "Because it's free," Du replies.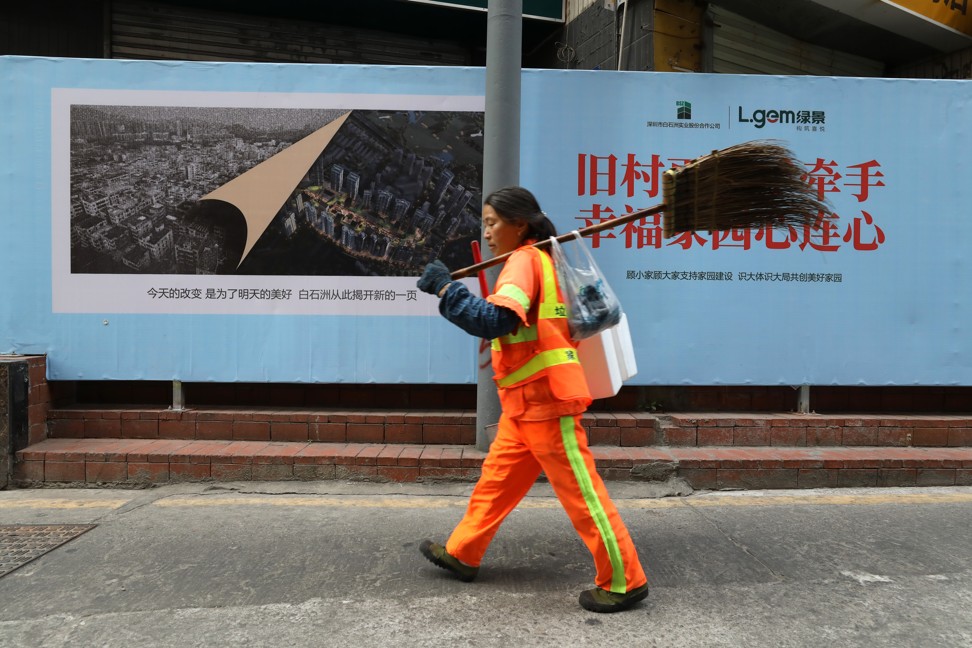 Nearby, on the door of the Tangtou Village Residents' Association, a notice states all tenants must move out by January 23 – the day before Lunar New Year's Eve, when most migrant workers will be travelling thousands of miles back to their homes. Perhaps old Baishizhou really will disappear this time and the migrants will have to fold themselves into other cracks in the city on their return.
We climb – buildings in Baishizhou are always walk-ups – to the residents' association roof to watch a full moon rising. From here, the slap-slap-slapping sound of the well laundry is lost and you can just about see a reproduction of the Eiffel Tower. A third the size of the original, nowadays it's dwarfed by the city's intervening architecture. When I ask Du to translate the neon characters attached to it, she reads out, "Window of the World".
It's the name of the theme park, built in 1993, where Chinese visitors could appreciate such miniaturised, how-did-they-do-it historical wonders as the Taj Mahal and the Pyramids. In 2020, however, gazing out over the tremendous expanse of the Shenzhen Sphinx, the apparent test-tube city, you hear that title in a different way: today it's the world that's looking in at a modern marvel.