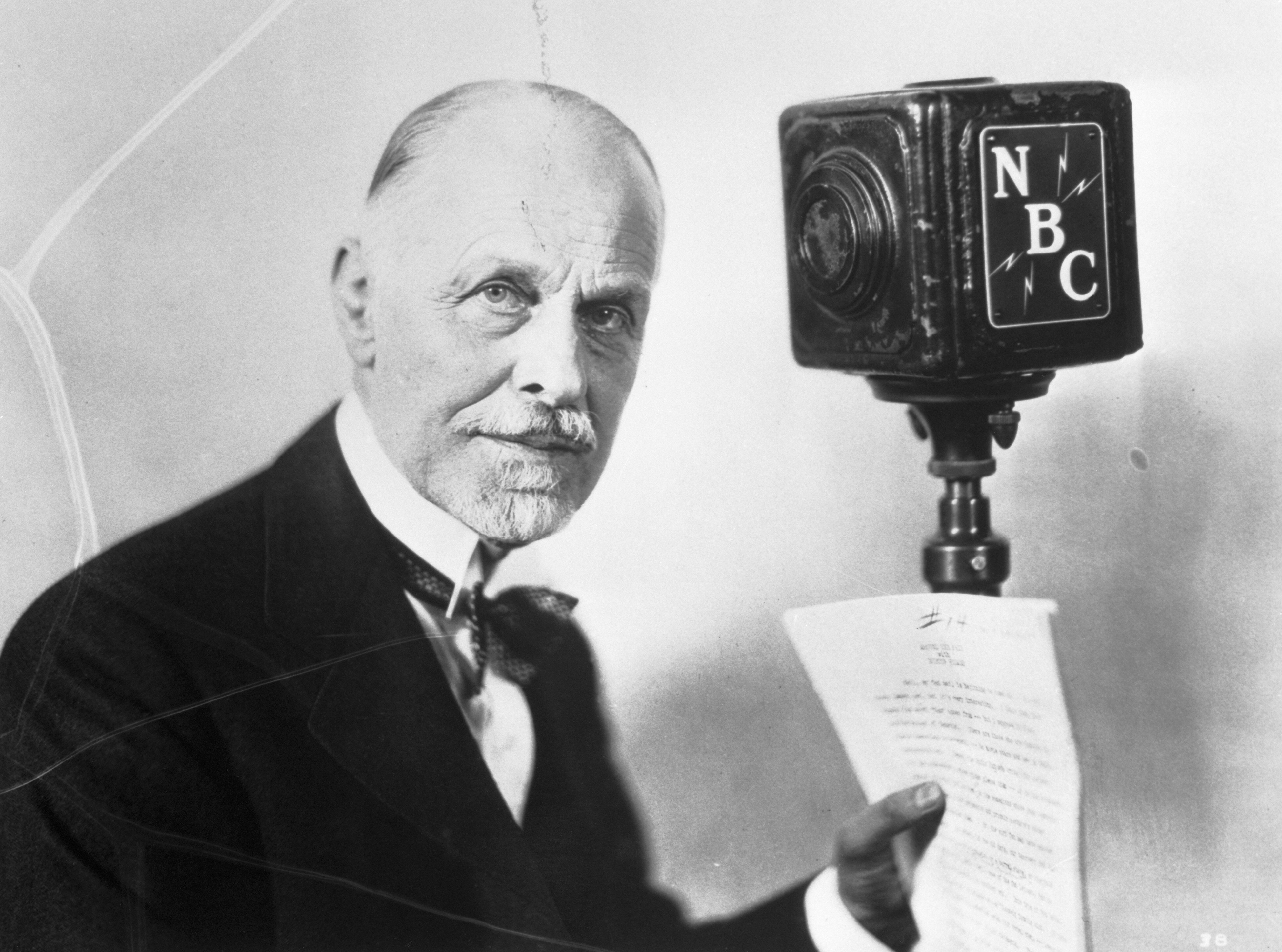 Burton Holmes helped shape America's view of China in the early 20th century – he didn't always do it justice
China travel
Burton Holmes, the celebrity pioneer of travelogues, gave huge American audiences their first glimpse of China, passing along his prejudices and inaccuracies in the process
"To travel is to possess the world," wrote Burton Holmes in many an admirer's autograph album during his long career as a premier travel lecturer. Between 1892 and 1952, Holmes journeyed overseas most summers and in the winters recounted his travels in front of full houses across the United States, giving about 8,000 lectures in his lifetime.
Holmes met his own travel expenses, but earned about US$5 million throughout his career – about US$80 million in today's money – according to his biographer, Genoa Caldwell. He owned a two-storey apartment overlook­ing New York's Central Park, a many-roomed mansion in California, and hobnobbed with the Hollywood elite.
"He was the most famous non-movie star and non-politician in America of his day," says Patrick Montgomery, who owns Holmes' film archive and licenses the footage for use in documentaries.
Often called "the greatest traveller of his time", Holmes beguiled the moneyed classes of the more cosmopolitan coastal cities with places most of them would never see, and helped to form the opinions of five generations of Americans. These included their ideas of China, although what Holmes had to tell them was limited, often unimagi­native, and at times entirely misleading.
Holmes may not have said that the Great Wall could be seen from space, but much that he did say was no less inaccurate.
Elias Burton Holmes
was born into a wealthy Chicago family in 1870. When he was nine, his grandmother paid for him to see the famous itinerant travel lecturer John Lawson Stoddard, who on that occasion showed lantern-lit glass slides of the passion play performed once a decade by
the villagers of Bavaria's Oberammergau
.
The idea of travelling and earning a living from talking about it appealed to the young Holmes, who promptly spent his savings of US$10 (about US$250 today) on his first camera. In 1886 and 1890, his grandmother took him to Europe, and on his return from the second trip, aged 20, he gave his own travel lecture to the local camera club. A repeat for the paying public of "Through Europe with a Kodak" raised a significant sum for the club's coffers.
In 1892, Holmes borrowed funds from family members to pay for a five-month trip to Japan, and on returning to Chicago he rented a large hall to give a series of four lectures on what he had seen there. The shows were a huge success and yielded a substantial profit. But his Chicago audience had largely been reached through his mother's social contacts, and when he tried the same in Milwaukee, where she had none, he made a loss.
Lectures following a subsequent trip to Morocco also failed to draw in the crowds. Stoddard was still the star of travel talks, and the man everyone wanted to see. When Stoddard retired, though, Holmes' lectures gradually grew in popularity to become fixtures of the winter social scene. He played to packed houses in the country's biggest venues, such as New York's 2,800-seat Carnegie Hall. Sometimes he would lecture six times a week, each night in a different city.
Holmes used a skilled projectionist to fade one image into another in a manner timed exactly to fit with a continuous narrative, rather than using the "next slide please" method of most lectures. He was the first to incorporate film into travel presentations, and combined this with slides and his commentary.
He was the first, too, to take a film camera into many a foreign location, and shot much street-level footage that the world had never before seen. In 1960, his efforts earned him a posthumous star on the Hollywood Walk of Fame.
In June 1900, a small foreign community of diplomats, missionaries and traders had been besieged along with thousands of Chinese Christians in Beijing's Legation Quarter, which stretched east from the south side of what is now Tiananmen Square.
Four-hundred Legation guards of multiple nationalities, hiding behind sandbags improvised from the dresses and curtains of diplomatic wives, faced battalions of anti-foreigner insurgents known as Boxers. With clandestine support from the
Dowager Empress Cixi
, de facto ruler of China, the Boxer rebels had progressed from destroying the hated foreigners' telegraph lines and murdering Chinese converts to Christianity, to slaying foreign missionaries, and finally to besieging the entire foreign community of Beijing. Here they were openly joined by imperial troops and Muslim mercenaries, all determined to see the foreigners dead.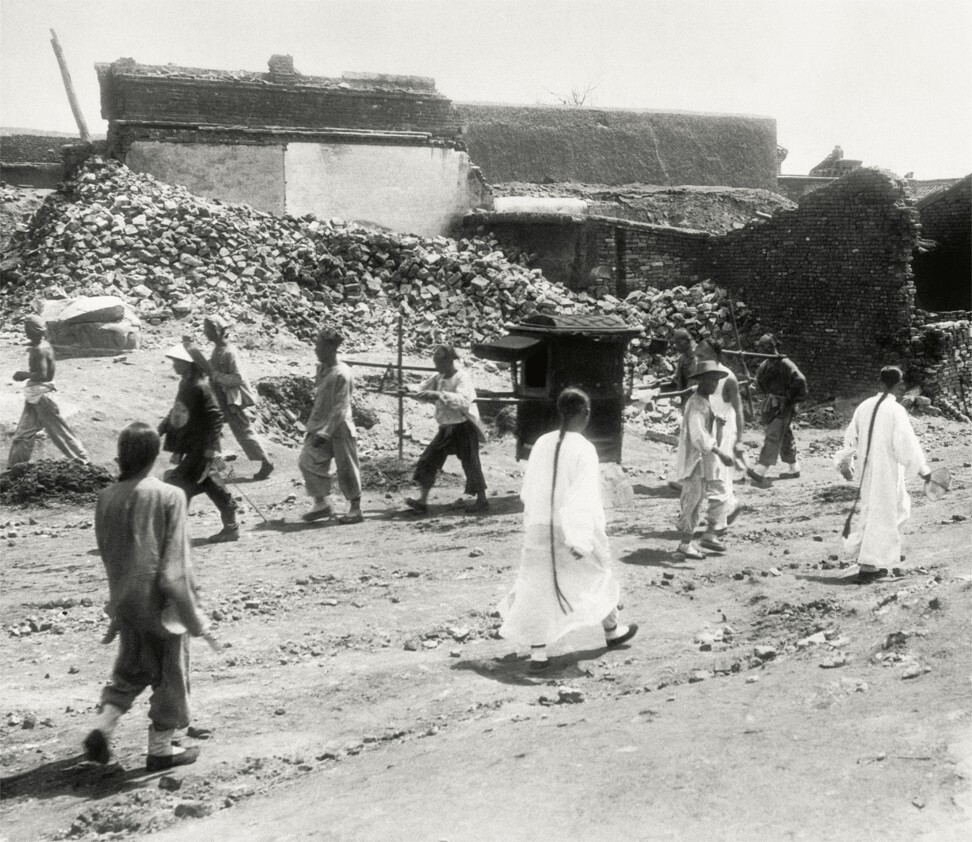 Russian, American, British, Japanese and French troops eventually scaled the city walls or blew in gates on August 14. The siege had lasted 55 days, and the British Indian troops who reached the Legation Quarter first found a much reduced population that had survived on the flesh of its polo ponies.
Holmes arrived by train from the coast nearly 12 months later, along the same route taken by the relieving forces. His timing was perfect as the presence of foreign troops had made travel safe, and he was able to take home for his audi­ences images of places previously forbidden to foreign­ers, places that would close again soon after his departure.
Anyone who wanted to see inside the
Forbidden City
, the Temple of Heaven or the
Summer Palace
, would for the time being need to attend a Holmes lecture, or buy a leather-bound and gold-tooled copy of his latest travelogue, rushed into print the same year.
But much would be out of focus.
Holmes' opening remarks on any destination were always self-conscious and overwrought, and in the case of his favourite European destinations, such as Paris, as gushing as if he were on a junket. In the printed version of his Beijing lectures, he opened with a sentence of Proustian length: "Peking, capital of the Celestial Empire – fortified camp of the Manchu conquerors – acres of dead magnificence and living desolation, half hidden in a glorifying haze of incandescent dust – dominated by sixteen towering city-gates – shut in by miles of jealous walls now breached and tunnelled for the invading locomotive – the troops of many nations quartered in her sacred places – her innermost 'Forbidden City' become the playground of the curious – the palaces of the absent 'Son of Heaven' profaned and despoiled of their empty mysteries – her population cowed and embittered, regarding with mute defiance the exodus of the avengers and the rebuilding of the fortress-like legations – this is the Peking of the present – of the year of Our Lord 1901."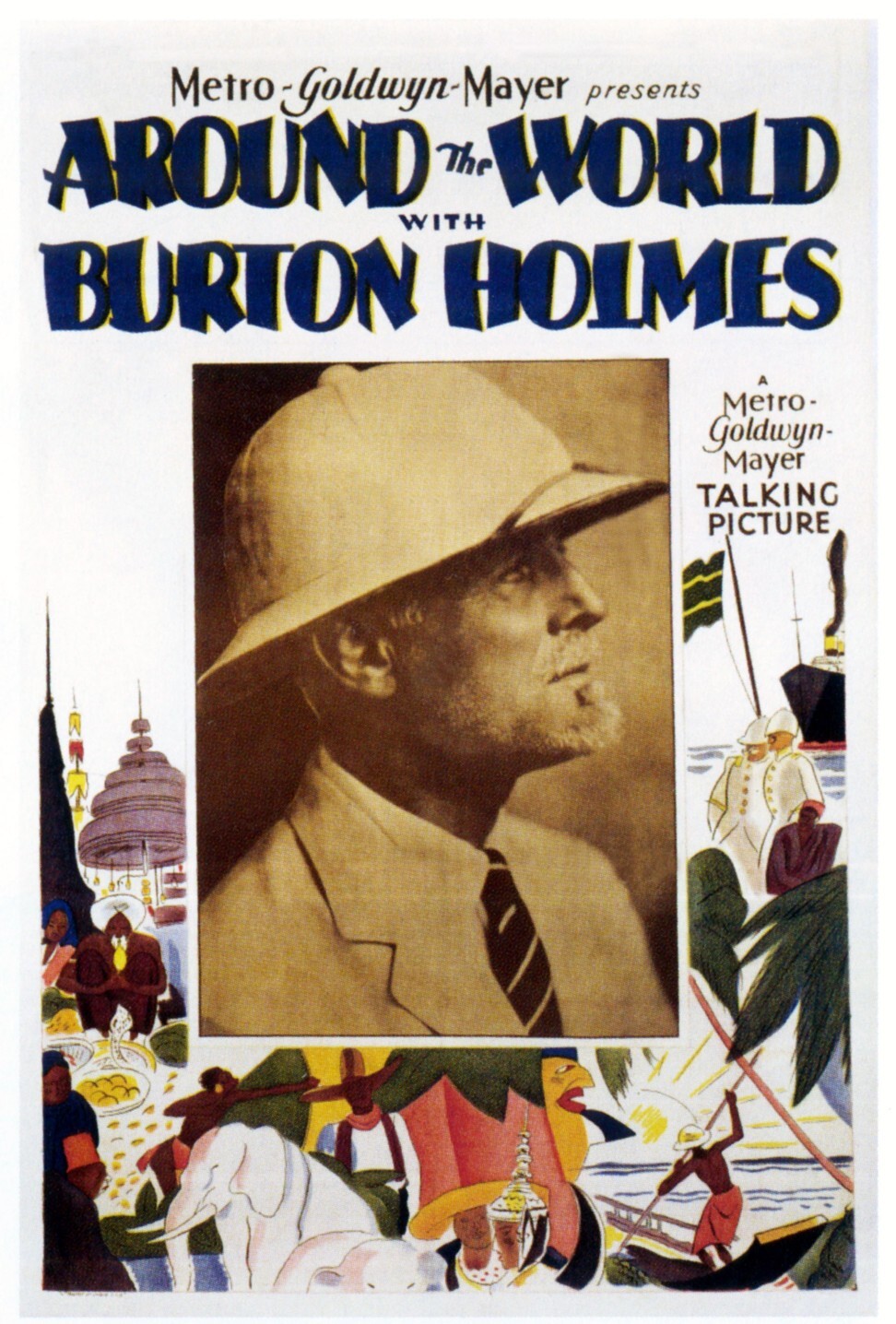 The declamatory style betrayed the text's origins as lecture material to be bellowed to the back rows of America's largest opera houses. But unlike most lecturers, travel-film makers, bloggers and Instagrammers who would come after him, Holmes saw no need to put a shine on everything.
Beijing's roads were "as broad and dusty as deserts, or as wide and wet as oceans, according to the weather […] I state it as a sworn fact that several times when it became necessary to cross the street, we dared not attempt to do so until a man had been sent out with a sounding pole to discover if there were a practicable ford across the thoroughfare at that point!"
But his powers of description descended into general­ities when faced with anything complex or imposing, and revealed how much he relied upon images. The ceiling at the Temple of Heaven's Hall of Prayer for Good Harvests was "the most elaborate and beautiful I have ever seen" and the decoration of the walls was "rich and harmonious".
During lectures the detail would have been visible from the hand-coloured slides, but not in blurry black-and-white in the book. He did better with the Tiananmen, through which he passed on his approach to the Forbidden City.
"Walls, the color of dried blood, rise to a half-demolish­ed marble balustrade whence reddish pillars spring to the upholding of a double roof, covered, like all the roofs of the Imperial buildings, with tons of heavy yellow tiles."
On the day after the relief of the Legations, American troops and artillery had fought their way to the Wu Men entrance to the Forbidden City, and taken possession of it to protect the abandoned palace from looting. To gain entrance to even the most intimate corners of the imperial complex was now a matter of applying to the US head­quarters in the Temple of Agriculture. An American soldier on guard at the Forbidden City would then oblige reluctant but obsequious eunuchs to provide a tour.
The halls were "in a sad condition, the rich soft carpets are soiled and torn, covered with a layer of dust and refuse several inches deep; wild birds nest amid the rafters and on our entrance fill the dim fantastic void above us with their frightened fluttering", he wrote in his 1901 travelogue. "The lacquered railings of the dais are cracked and broken; every­thing tells of a long period of abandonment and gross neglect."
He must have been delighted when, in September, US forces were withdrawn and the Forbidden City became forbidden again, making his material more marketable.
The Summer Palace, outside the city about 20km to the northwest, had already been closed, but Holmes, always a hustler, pulled some strings and had himself conveyed there by mule-drawn American ambulance.
"Let me attempt to make you see with your own eyes the quaint details of the assembled works of man and the pure beauty of the surrounding works of Nature," he wrote in his travelogue. But there his descriptive powers failed him again, and he floundered in the unspecific.
If there be one place in Peking that interests us more than another, it is the Legation of the United States

Elias Burton Holmes
The British, in partial occupation, "have scrupulously refrained from acts of vandalism", said Holmes, which was an extraordinarily ignorant assertion to make of a site mostly laid waste by Anglo-French forces only 40 years earlier, albeit as official retribution for the torturing to death of 18 envoys – the fate feared for the entire foreign community in 1900.
"If there be one place in Peking that interests us more than another, it is the Legation of the United States," he declaimed, and Americans always came out as the noblest people of all.
Holmes deplored the looting carried out by the relieving forces and the Beijing foreign community alike while neglecting to note that the Chinese had joined in with just as much gusto. But he absolved US troops as "about the only clean-handed folk in China", whereas multiple com­mentators present at the time gave a quite different report. The American Board of Missions was nevertheless excused for annexing a palace, and if Americans could do no wrong, American missionaries were doubly blessed.
"Who can blame the men who have seen the results of their life-labors reduced thus to heaps of charred and broken brick, for taking possession of the neighbouring palace of a Tatar Prince, who was one of the chief insti­gators and backers of the Boxer movement?"
Holmes passed on uncritically what the missionaries told him about their local competitors: "Playing upon the abject superstition of a populace more ignorant than themselves, these shaven-pated Lamas are among the curses of the land."
In fact, the common ignorance and intolerance of Christian missionaries in China had long been the bane of foreign consuls who had to sort out the problems they caused, and had been partly responsible for giving rise to the anti-foreign Boxers in the first place. But, to Holmes, the Chinese were held back in barbarism by superstition, and it was the mission of the West to bring the civilising light of Christianity.
"Christendom has at last made her entrance upon the scene," he wrote, ignorant that Jesuits had been at the elbows of the Ming and Qing emperors from three centuries earlier, and even they had long been preceded by
Nestorian Christians
at the Tang capital of Chang'an.
Holmes arrived with a set of prejudices, left with them intact, and passed them on to his audiences: "While Ignor­ance breathes its dark breath upon the land, while Credu­lity haunts the yellow brain, there is no hope for China."
Earlier commentary on
China had largely been provi­ded by those travelling for other purposes, such as
Jesuit missionary Matteo Ricci
, whose journals were published after his death in 1610, Lord Macartney, in his account of his embassy from George III to the Qianlong emperor in 1793, participants in the Anglo-French invasion of 1860, and later many by missionaries, traders and diplomats as China was slowly forced open.
But Holmes' time saw growing numbers of people who travelled merely to publish, and among whom cluelessness was beginning to become the badge of honour that is often seen in YouTube travel videos today.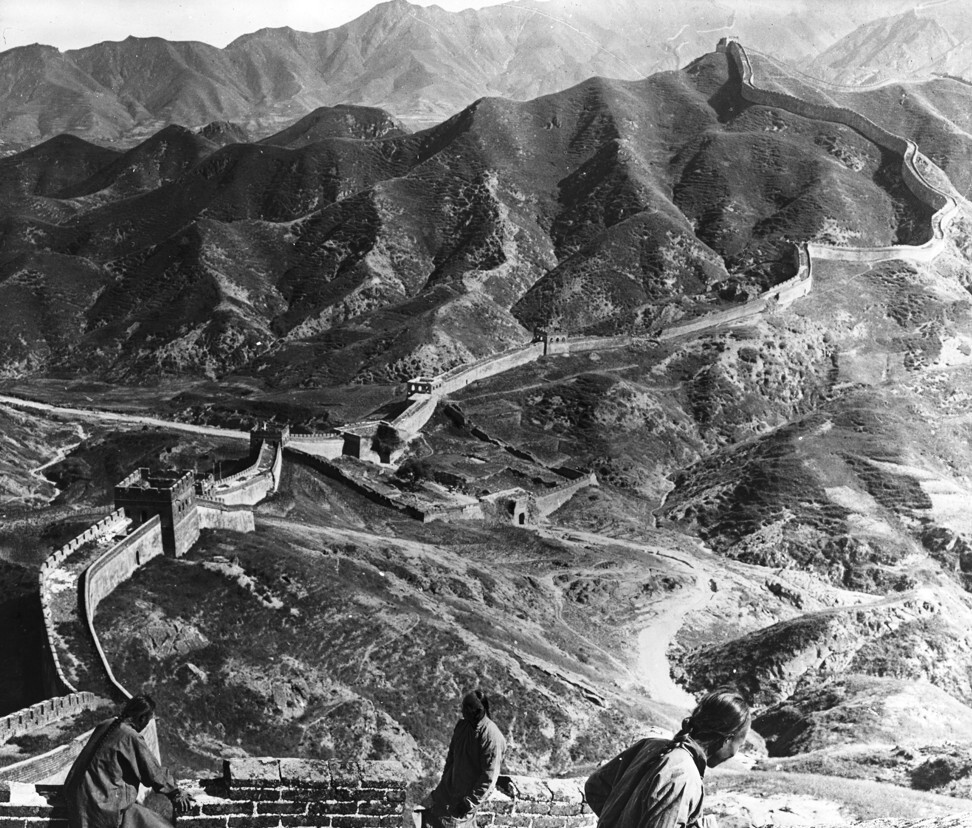 Scottish journalist John Foster Fraser, who had crossed China by bicycle three years before Holmes' arrival, wrote in his 1899 book Round the World on a Wheel, "This is a book of travel. But unlike other books of travel, it is not clever or wise or scientific."
And neither was Holmes' material. When he did include any historical background it was sweepingly general and usually wrong. "This Great Wall was begun seventeen hundred years before Columbus discovered America!" But the brick-clad section he visited dated from a few decades after that, and he apparently remained unaware that almost the entire length was merely earthen, and barely older than Hadrian's Wall, separating Scotland from England, built by the Romans.
"It is today a mute reminder of the splendid civilisa­tion the Chinese must have had in those long ago days, when our own ancestors were living in huts and sleeping on straw!" This would have been news to the Greeks and the Romans, and have puzzled the vast numbers of rural Chinese still living in huts and caves in 1901. The Sphinx and the pyra­mids to which Holmes compares the Wall were built in stone more than 20 centuries before the Wall was even mud.
Such errors were legion. The hill behind the Forbidden City wasn't made of coal, the correct name for the main hall at the Temple of Heaven was the Hall of Prayer for Good Harvests, and the siege was 55 days long, not 56.
It was one of Holmes' managers who coined the term "travelogue" to give the presentations broader appeal, promising more entertainment and less information than a "lecture".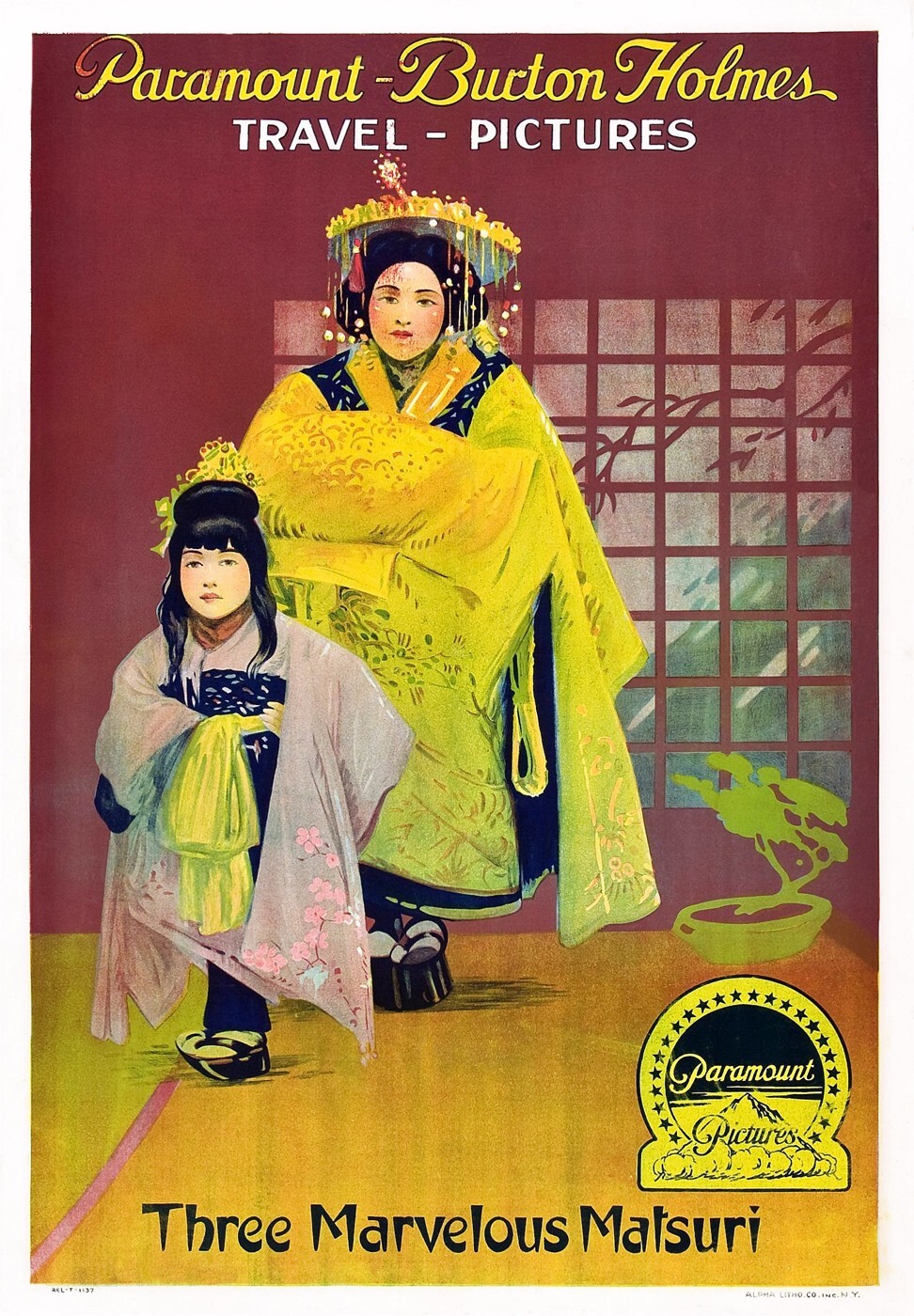 To his barely or never-travelled audience, Holmes was an oracle. But he wasn't an explorer or adventurer, and mostly used scheduled transport and travelled first class. He was not particularly cultured or well educated, having left school at 16. He was neither historian nor journalist, and happily treated hearsay as reportage. In Beijing, he lacked the language skills to engage directly with ordinary Chinese people.
Mark Twain wrote in The Innocents Abroad, in 1869, that "travel is fatal to prejudice, bigotry, and narrow-minded­ness" but there is little evidence Holmes' mileage had broadened his mind.
Lantern lectures were hardly novel, and there had been several talented foreign photographers in China decades before Holmes arrived, such as Felice Beato, who came to Beijing with the Anglo-French forces in 1860.
Before Holmes, other writers had described the city in considerably more detail, such as diplomats David Field Rennie and A.B. Freeman-Mitford. As for the siege, The Times newspaper had run 30,000 words from its corre­spon­dent, Dr G.E. Morrison, who had survived with a bullet fragment in the thigh.
In fact, Holmes' qualification to be a travel lecturer rested on little more than his determination to be one, and on his showmanship.
He was an almost absurdly dapper figure, with a slightly Mephistophelian air, in white tie, tails and Van Dyke beard, who addressed his equally dinner-dressed audience in an artificial accent. He relied on his auditors' relative lack of travel experience and inability to detect what he had left out, or what inaccuracies he had left in.
Holmes was a performer and a self-promoter. He really understood the cult of celebrity

Patrick Montgomery
In her introduction to Burton Holmes Travelogues: The Greatest Traveler of His Time 1892-1952, a 2006 compila­tion of some of his texts and images, Caldwell writes that Holmes liked to say that "his only diplomas were ticket stubs and paperwork from the Pullman Company, the French Line, the Cunard Line, and Thomas Cook."
"Holmes was a performer and a self-promoter," says Montgomery. "He really understood the cult of celebrity."
Montgomery gets blank faces when he mentions owning Holmes' archive, and says "It's hard to get across to people what a big deal he was in his time. He was extremely famous. He would travel from town to town and fill these huge auditoriums with his lectures, which were delivered dressed in tails and in a very Shakespearean voice and to audiences who, especially before World War II, had never been to any of these places. So the whole thing was very exotic."
Yet despite this fame, Holmes seems to have left little in the way of legacy. He survived the arrival of cinemas partly by recycling his material to make several hundred shorts for Paramount. But he sustained the audiences for his live appearances, and was still performing in his early 80s. He retired to California in 1952, dying six years later, aged 88.
Montgomery reports small but steady demand for the use of Holmes' footage, simply because he was one of the earliest and most prolific producers of travel material. Later competitors such as James A. Fitzpatrick had clearly learned from Holmes. Some had previously been his cameramen.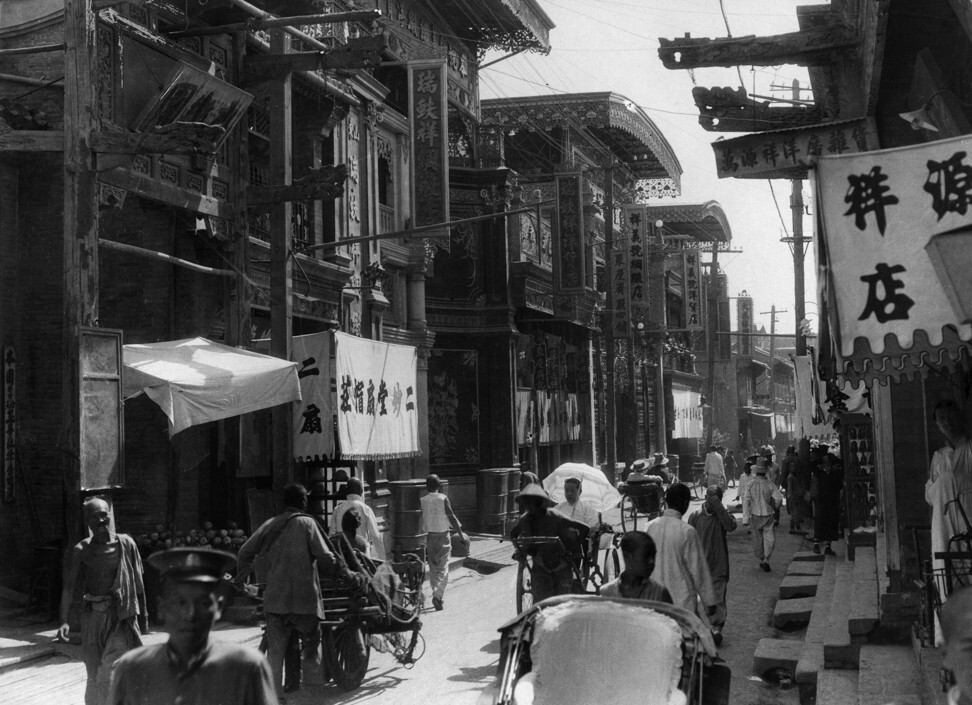 Fitzpatrick ditched Holmes' artificial accent and was more plain spoken, but left no cliché unexpressed and no place name properly pronounced. This was the man who would say of whatever island paradise he was discussing at the time, "As the sun sinks slowly in the west, we bid farewell".
"China is a country with an authentic history," he intoned in his 1930s film The Imperial City, before going on to repeat much of the same inauthentic information provided by Holmes three decades earlier, and to tread precisely the same ground.
At least Holmes, Fitzpatrick and their contemporaries mostly kept themselves off-camera, and their preferred personal pronoun was "we" rather than "I".
Had the selfie stick existed by 1901, Holmes would likely have used it to prod his rickshaw boy into quicker motion. Most of the Beijing he saw has now vanished, but scanning travel television, YouTube and Instagram feeds today suggests that his overall indifference to accuracy and detailed description survives.