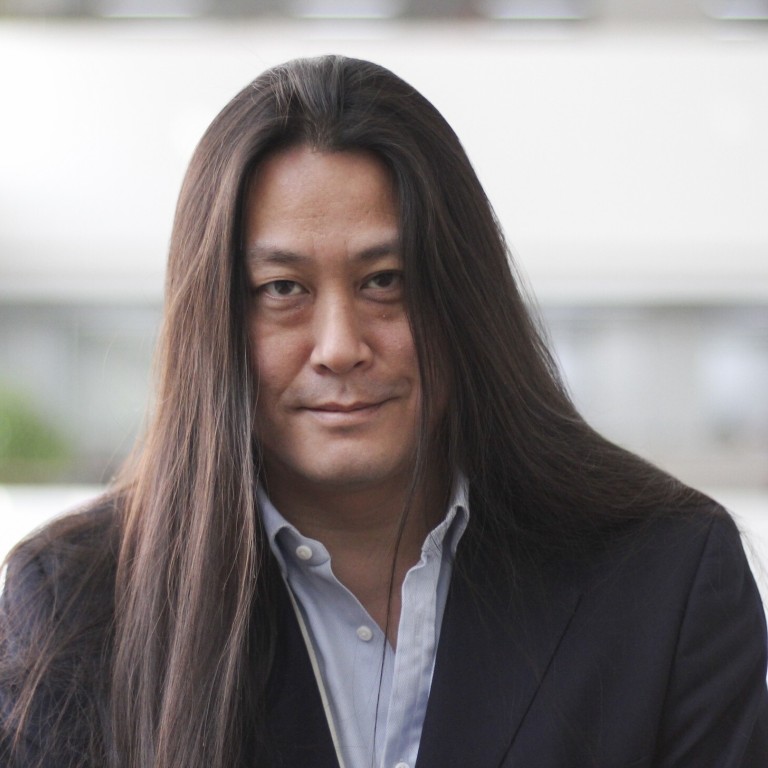 How Kaiser Kuo became a leading player in China podcasting and kept on rocking
In 2010, Chinese-American Kaiser Kuo launched the Sinica current affairs podcast with Jeremy Goldkorn – 10 years later it is still going
He played in one of China's first metal bands, Tang Dynasty, and more recently in Spring & Autumn
Political pedigree: My folks, Jenkai and Mary Kuo, were from fairly prominent political families affiliated with the Kuomintang. As the Communist victory loomed, they left the mainland for Taiwan.
They met in Columbus, Ohio, in 1957 as students. After my father finished his PhD in California he went to work at IBM, in Endicott, in upstate New York. They bought a house across the Susquehanna River, in Apalachin. I was born there in 1966 and raised along with my two brothers (one older, one younger) and a younger sister.
History lessons: My parents were determined to connect us to a history we could take pride in. We learned stories of China's bygone greatness and of its miseries. They managed to imbue me with a personal sense of a stake in China's future. This was also an era when the United States felt extraordinarily secure and comfortable in its power.
I believed I was, with no effort on my part, the legitimate heir to two great civilisational traditions, one that began in ancient Greece and one that began on the Yellow River floodplain. It was an enormous and accidental privilege.
Yes, please: When I was 12, my dad transferred to Tucson, Arizona. I later learned it was out of concern for my mother's deepening involvement in pro-PRC (People's Republic of China) groups and accusations that they were communists.
We moved into a "rock neigh­bour­hood", where the kids listened to Kiss, Led Zeppelin and Cheap Trick. But the moment that transformed my outlook was when a friend's older brother played me "Yessongs" by Yes. I realised there and then rock music could aspire to some­thing more than three chords with a steady drum beat.
China taster: My father first went back to visit China in 1975. In 1981, he took the whole family. I remember every­thing was so shoddy and ramshackle. It was during that trip I began to improve my Chinese. Being the second son, I was always trying to find a way to stand out, and I had figured out the great weakness of my otherwise flawless brothers was that they were "China whiners".
They'd moan about the food and the heat, so I decided to impress my parents by smiling and never complaining. I was really doing it to rub my brothers' faces in it, but it worked. If I wanted anything to do with China after that, my parents would indulge me.
School of rock: I always wanted to go to University of California, Berkeley, the birthplace of free speech move­ments. I was accepted in 1984 and majored in political science. Ahead of my fresh­man year everyone had to fill out roommate cards. There was one ingenious question: name your three favourite bands or artists. I wrote Rush; the transformative band of my life, Yes; and Led Zeppelin.
I was paired with Andrew Szabo, a drum­mer who matched those bands exactly. We formed a band, Freefall, and gigged around campus and in bars in San Francisco.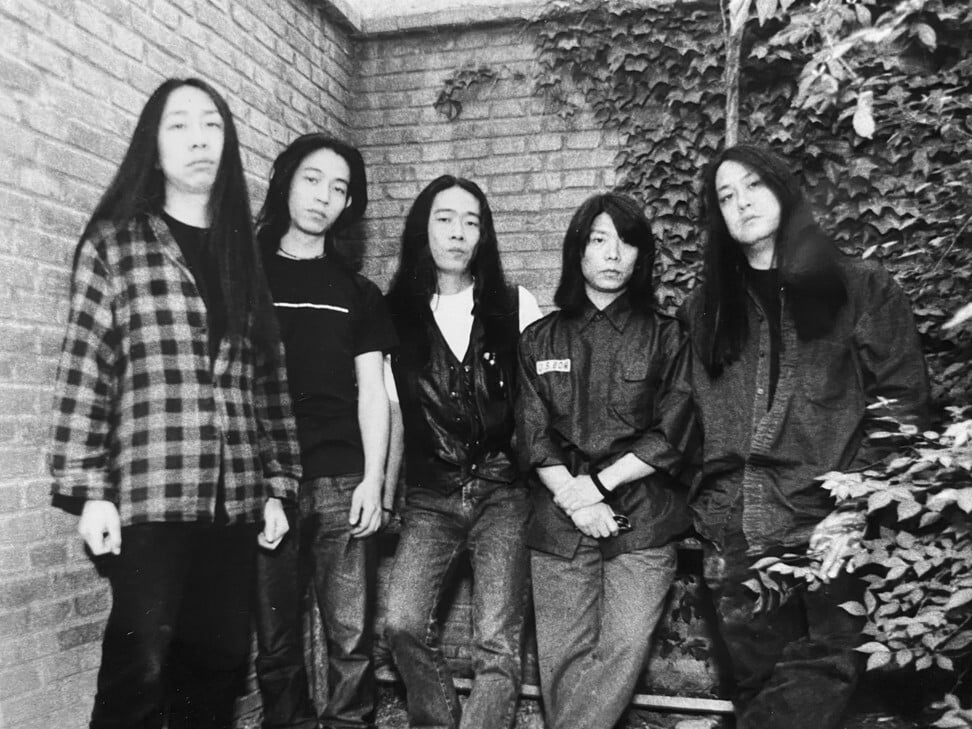 Reform era: In 1986, I went to China on a family vacation and was astonished by the change from five years earlier. During the trip my father had a meeting with an official who happened to be president of the Shanghai Youth Culture Exchange Association. It resulted in an invitation for Freefall to perform in 1987. I was so excited.
Wham! had already played Beijing in 1985 so the door had been opened. But the gig fell through because our keyboard player got cold feet. We fell out and the band broke up. After my 86 trip, I refocused my studies towards China as I'd seen that China was going to be the most important story of my life.
Beijing blues: As soon as I graduated, in 88, I went to Beijing. The only rock artist to have broken through at that point was Cui Jian. But there were other bands, like Black Panther, who were more of a confederation of musicians than a band.
Ding Wu, Black Panther's occasional singer, stood out. We formed a heavy metal band and called it Tang Dynasty. We rehearsed throughout 1989 in a space leased to us to record a film soundtrack. After rehearsals, we'd go down to
Tiananmen Square to watch the protests
. I guess we were just goofy spectators though there was a sense something historical was happening.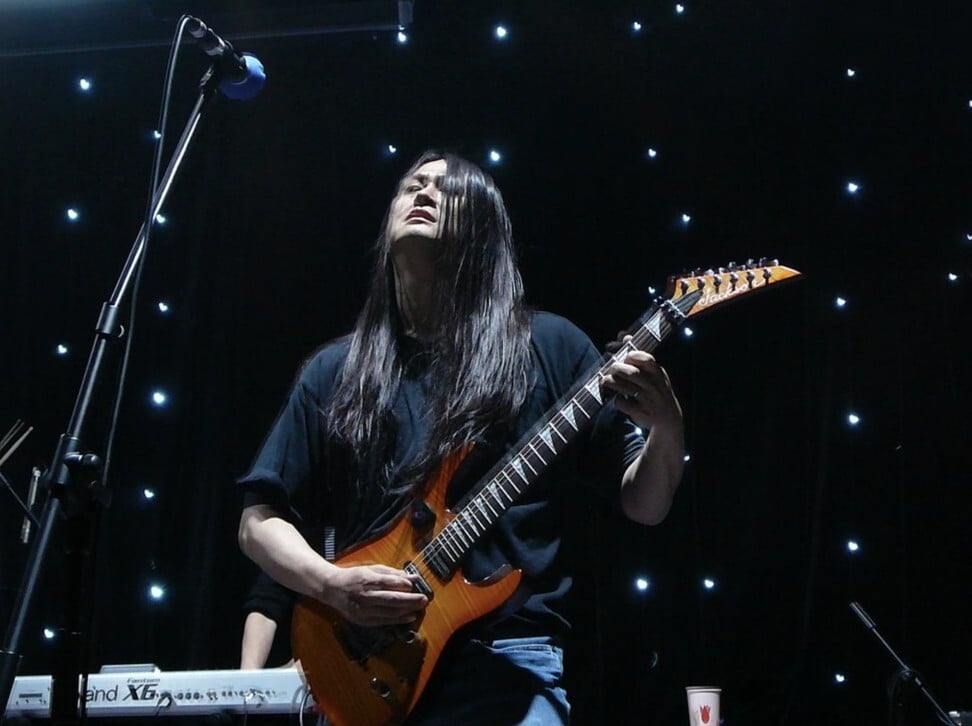 We left Beijing on the morning of June 3 to play shows in the northeast, and I didn't learn about the massacre until June 7. We got in touch with the US consulate in Shenyang, and they insisted I leave, and got me on a flight to Hong Kong.
Ping ponging: In late 89, I began graduate studies at the University of Arizona, where I was mentored by Allen Whiting, one of the great scholars of China's foreign policy. But I was torn between music and scholarship. Though I wrote much of the material for Tang Dynasty's first album, I hadn't played on it. I would rejoin the band each summer.
This continued until May 1995, when Zhang Ju – the bass player – was killed in a motorcycle accident. He had been the one person capable of keeping singer Ding Wu and guitarist Lao Wu from killing each other. Ding Wu asked me to come back to rejoin the band as lead guitarist, which I did in 1996.
Beginning of the end: In mid-1997, with a new bassist, Gu Zhong, we began writing material for the second album, Epic. We toured a lot over the next two years. There were many reasons why it ended, but bizarrely, the US bombing of the Chinese embassy in Belgrade in 1999 was the catalyst.
After the bombing we were asked to play at a "peace concert" in Shenzhen. At one end of the plaza, the organisers had erected a mock-up of the bombed embassy building. It was clear to me this was really an anti-American rally. I was asked by a Phoenix TV crew about the bombing. I was convinced it was an accident and said as much to the reporter. When we got up on stage to play, Ding Wu said, "The Chinese people will never be bullied by the US," and looked at me pointedly. I knew my days were numbered.
Digital age: After 1999, I did internet-related things for the rest of my time in China. I began as the editor-in-chief at ChinaNow.com, running the English side of that portal. After it died, I worked at several tech firms and also wrote about tech for a number of publications.
I ended up running inter­national PR for (video-hosting service) Youku, in 2009, and would have stayed had I not been headhunted by (internet search company)
Baidu
, in 2010. I took a position as director of international communi­cations, which was fascinating and fulfilling work. I was able to see one of the iconic Chinese internet companies from the inside, and tell its story.
Halcyon days: The 2000s were an incredible time to be in China. It felt so loosely governed, with relatively little censor­ship and with the internet booming. I did a lot in those years. I was a columnist for The Beijinger and joined a new folk metal band, Spring & Autumn, in 2001. We recorded a self-titled album in 2007.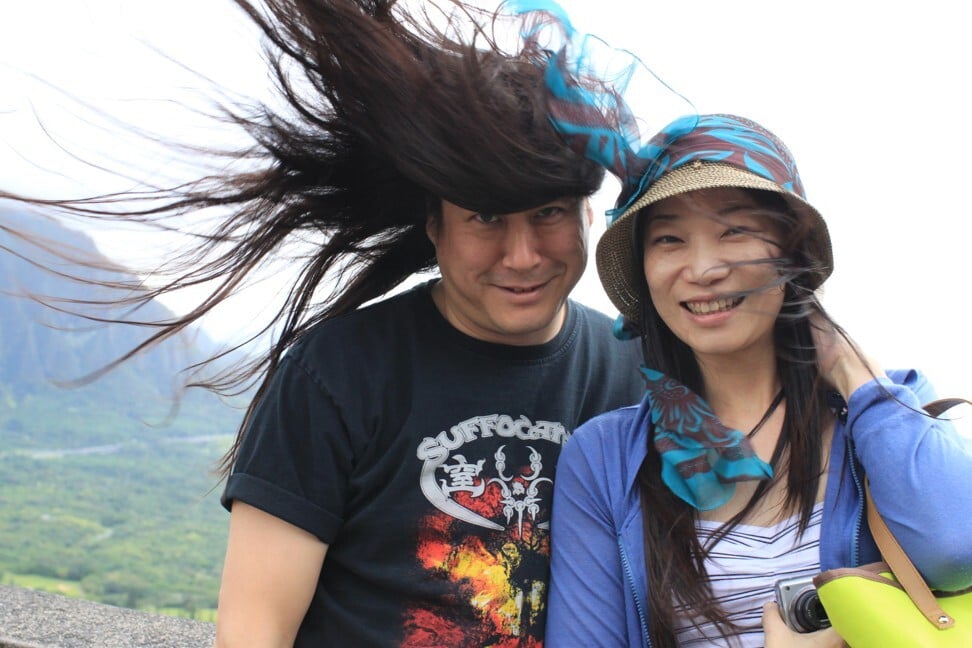 This was the decade I also found domes­ticity. Zhang Fan and I had been dating for a while when we were locked down in my apartment during the Sars (severe acute respiratory syndrome) epidemic of 2003. Like many other people in lockdown, we conceived our first child that summer, and we married in August.
Talking it up: Beijing's expat scene was fairly small in 1997, when I first met (the Sinica Podcast's South African-American co-host) Jeremy Goldkorn. We didn't become close friends until the early 2000s. Jeremy and I had both just got smartphones in 2010 and one evening over drinks we were talking about podcasts.
We wondered, "Why aren't there any China podcasts?" Evidently we weren't the only ones; three major podcasts were launched in 2010: Sinica, China History and China in Africa. They've all endured. We were sure there would be an appetite for a current affairs show. We went in with no prep, we just turned the mics on and went, "Hey, let's see what happens," and it went really well.
After six years, we'd built an audience and were able to land bigger and bigger guests. That made us an attractive partner for SupChina, which was just getting started and aspired to become a major source of China news. So Jeremy and I joined: I left Baidu, he left the Financial Times. He became the editor of the website and newsletter while I was put in charge of the podcasts. We've added several podcasts and celebrated Sinica's 10th anniversary this year.
Sino-America:
My wife and I returned to the States in 2016. We were very happy in Beijing. It was simply so our kids could get an American education. But it's been sheer agony to watch helplessly as
the US-China relationship sours
.
I actually feel ripped apart, and not out of attraction to both sides but out of profound disappointment with both countries. Dialogue is still possible, and understanding one another's perspectives is more urgent than ever. So as dark as things are, I'm still fighting the good fight, and platforms like SupChina and Sinica are more important than ever.