Focus
Get more with myNEWS
A personalised news feed of stories that matter to you
Learn more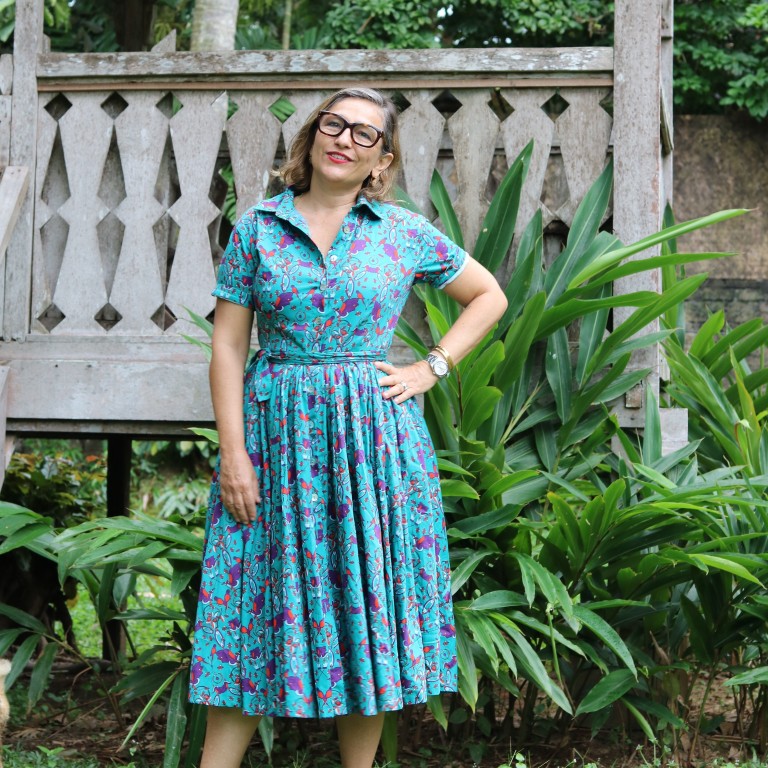 How Malaysian culture inspires a Dutch designer
Raised in Singapore, Malaysia, Hong Kong and Holland, Lisette Scheer's third-culture upbringing influenced her outlook
She returned to Kuala Lumpur as an adult and launched Nala Designs
Trade winds: I think a lot of Dutch people have a sense of travel. It's in the blood. My parents married in Amsterdam in 1969 and moved to Singapore as a young couple. My father got a job with Hagemeyer, a trading company. I was born in Mount Alvernia Hospital, Singapore, in 1970, the first of five children. After two years my father was transferred to Malaysia.
Capital village: Kuala Lumpur was super small, more like a big kampong (village) than a capital city. The area where the twin towers stand today was the Selangor Turf Club, a cricket ground and racecourse that was surrounded by traditional residential buildings. There were no malls. Everyone knew each other. And it was safe, too.
I remember I went to school on a pink minibus. You just jumped on and jumped off again. It was also a time before the internet. My father would finish work every day at five and go and play polo. In those days it was just different. That kind of lifestyle isn't possible any more.
City of lights: In 1979, we moved to Hong Kong. I loved it because we lived right by the beach in Stanley. I went to Quarry Bay School, which was great. It operated under the British system so we'd have cold milk every Friday and daily assemblies.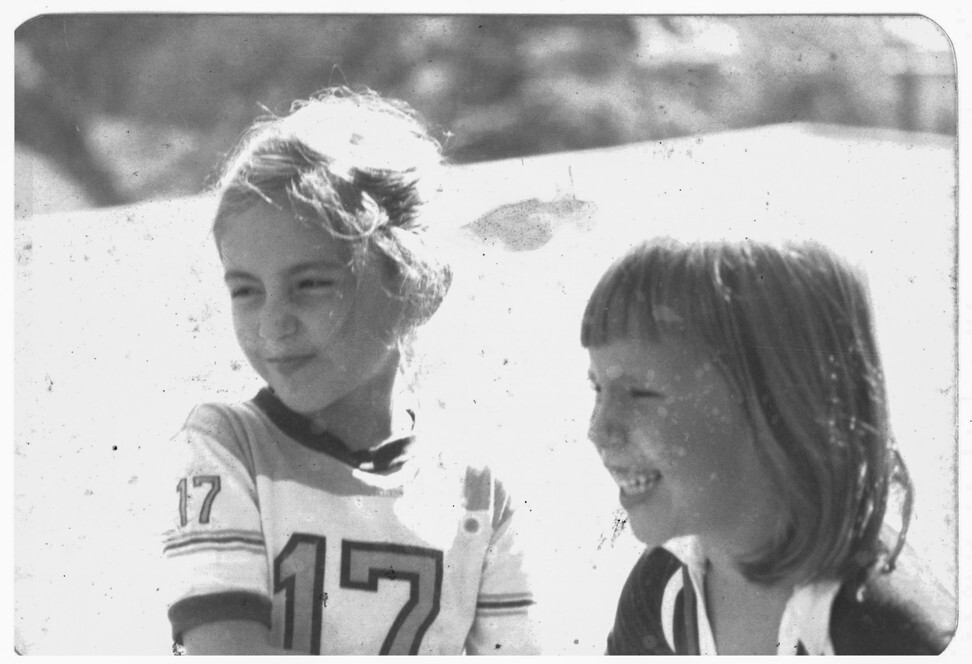 My parents gave me a lot of freedom. I would take my pocket money to Stanley Market. I remember it vividly; I would scour the stalls and buy little Chinese ornaments. I suppose even at that age I had an eye for precious things. I remember we took the ferry to Macau, which was a real adventure. But for my father the work-life balance wasn't what it had been in Malaysia. He told me later it was crazy and in 1981 we moved back to Holland.
Flat lands: Although I'm Dutch, returning to live in a small village in southern Holland was weird because I'd been educated in English up until that point. I never really managed to integrate. At school they called me the Little Chinese Girl and I was teased to death.
The whole family missed Malaysia, the food and our friends. After two and a half years my father went to work for the Royal Dutch Paper Mills (KNP, now known as Buhrmann) so we could return to Kuala Lumpur.
Halcyon days: I went to an American school, ISKL (International School of Kuala Lumpur), which, at the time, was the only international school in the city. It soon became my ultimate pleasure. We actually looked forward to the holidays being over.
I excelled at arts, languages and sports, and we often competed in tournaments with other international schools in the region. I played tennis and polo and I got picked to play football for Selangor state.
I loved Chinatown in particular, with its calligraphy and Peranakan porcelain. I often joke that I was probably a Chinese princess in a previous life. In those days the East Coast was just wooden houses and everyone was fantastically dressed. The city of Malacca was stunning. Everything left a strong impression on me.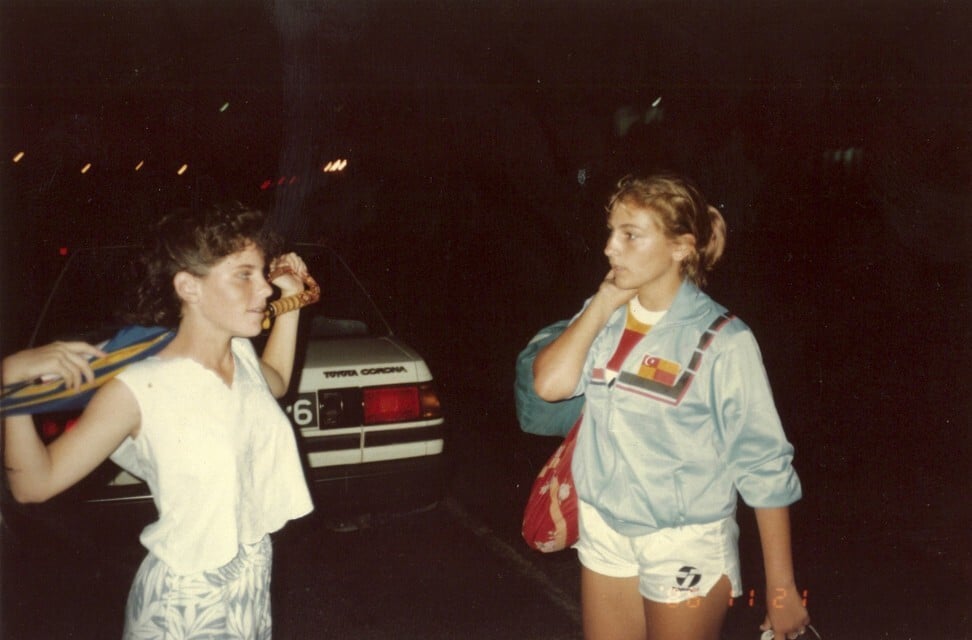 Stranger student: I had dreamed of going to university in New York but I was a bit of a party animal so my parents insisted I go to Europe so they could keep an eye on me. I applied to the Royal Academy of Fine Arts in Antwerp, Belgium. My parents steered me towards my major, illustration and graphic design. I think they recognised it as more commercial than other creative subjects.
Antwerp is quite close to Holland but because of all the bachelor parties that cross the border the Dutch are not too popular there. In some ways I was even worse, an exotic figure, a third-culture kid with an American education from Malaysia. Some students thought I was snobbish. It took me a long time to adapt to the Flemish language and in my first year I had to submit all my essays in English.
Life in the fast lane: On seeing my graduation exhibition the CEO from the big American advertising agency VVL/BBDO hired me on the spot and I moved to the capital, Brussels. I loved the city; it was much more welcoming than Antwerp. Within six months I was head of the art department. We did everything, billboards, television commercials, you name it.
I lived in the centre of town and often worked until 2am in the cafe downstairs. It was a crazy time and life was one big party. In Brussels, there's an end-of-the-world atmosphere. Lunch breaks are two hours long and I think I had midday wine every day for eight years.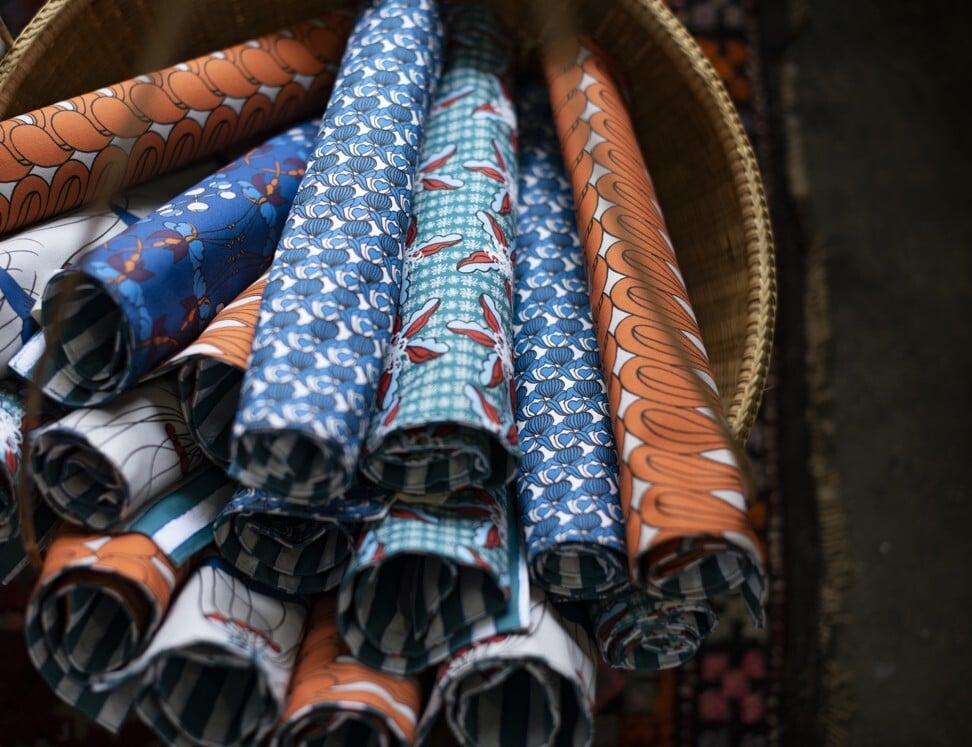 Amsterdamned: Aged 30 I was headhunted by Annette Rijken, a talent scout for creatives, and moved back to Holland where I created a creative team with copywriter Bram Holzapfel. Like the Chinese in Malaysia who believe in a mythical motherland, I'd idealised Holland. Work-wise, I enjoyed myself. We were employed by American ad agency McCann Erickson and I found Amsterdam more efficient than Brussels.
But Holland was not the liberal place it is often portrayed to be and can be quite chauvinistic where professional women are concerned. You are expected to conform to stereotypes and I just didn't fit the mould. I suppose I was homesick for Malaysia. When my daughter was born, in 2003, my then husband and I decided to return. I wanted her to experience what I had experienced, to see what I had seen.
Asian tiger: Back in Kuala Lumpur I started teaching graphic design at the Raffles College of Higher Education. Slowly I landed corporate jobs as a "branding expert" due to my marketing experience. I set up an advertising agency, La Scheers, in 2006 and within a year we had 25 staff.
When I'd worked in Brussels there had not been an ethical bone in my body. But as I watched Malaysia become so commercial so quickly, my attitude started to change. Everything was about making a quick buck, there was no pride, no quality. It's been shocking to see. I've always had a close affinity with local culture, a love of everything from old sarongs to intan jewellery, so a friend suggested I start a brand. Nala Designs was born in 2008.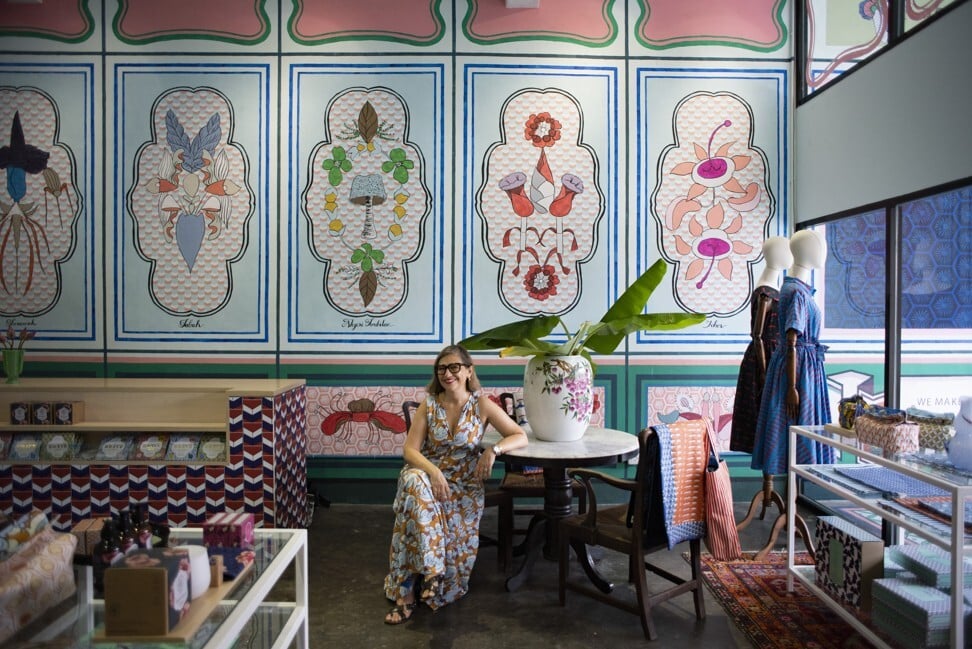 Designs for life: I initially made stationery products with a distinctive Southeast Asian flavour that I imagined tourists would want to take back home. But it turned out tourists just want something cliché like a Buddha T-shirt. It was the locals that really loved my creations. They have a real sense of pride in their culture and are also worried by the speed of change.
In 2017, I was able to close the advertising agency and focus solely on my retail business. We opened our first pop-up store called Nala Muse in 2015. It remained a nomad type of operation and we moved from location to location until we opened a shop in Bangsar Village II in November 2019, our first flagship store.
I'm now getting our second shop, in Penang, ready. It's on Beach Street,
in the heart of old George Town
. Chinese culture, like Malay culture, has been a big influence on me. I even educated my daughter at a local Chinese school, so Penang is very much part of Nala's image.
Message in a product: Our range now includes everything from pillow covers to women's dresses and men's shirts. I design everything by hand and obsess over materials. I can't bear the flammable cheap polyester I see everywhere in Malaysia. But much still inspires me here.
From the rainforest I source patterns from the exotic flora. I also love old, traditional fabric patterns, things I find in street markets. I live in an old wooden kampong house; I just can't do condominiums. I do hope to educate people to start respecting what they have: to create a beauty and quality trend in Malaysia again; to say it is not all about plundering this country and capitalising on whatever you can take. So I'm very open to collaboration and I'll congratulate all my competitors. There is an educational role in everything I do.
My dream is to see the baju kurung return, to see Malays dressing beautifully again. I want people here to feel proud of their heritage. Growing up this country was full of beautiful fabrics and colour. I'm on a crusade to make sure that doesn't disappear.
Clarification (February 3, 2021): While the subject of this interview is not always quoted verbatim throughout the story, on occasion being paraphrased for reasons of clarity and economy, having reviewed the transcript, the SCMP finds the article is an accurate reflection of the interview that was given. Furthermore, the subject agreed to her direct quotes prior to publication.